Tiger Kingdom Phuket is an experience quite unique to Phuket that you might not be able to experience anywhere else in the world.
It is a sister operation of Tiger Kingdom Chiang Mai.
The aim of this animal park is to provide visitors with a rare unforgettable experience with the tigers while also educating them on captive tiger veterinary and husbandry research.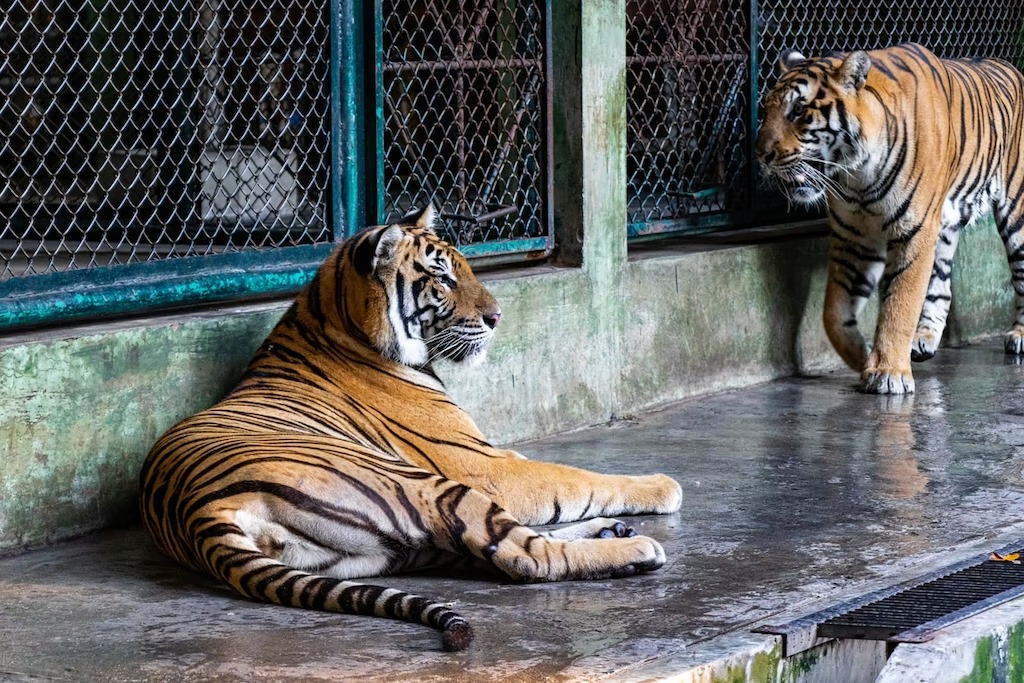 About the Activity at Tiger Kingdom Phuket
As you enter the park, you will be asked about your preferences for the tiger you wish to play with.
It offers you the chance to enjoy the encounter with the king of the Asian jungle in a safe space.
You will find a wide variety of tigers to play with, ranging from tiny-weeny cubs to mature adults.
The caretakers at Tiger Kingdom Phuket are kind enough to share exciting information about the giant cats with the visitors.
Here, you get to learn about the behaviors, conservation, and protection of wild tigers.
The place also offers a convenient pick-up facility. Upon booking, you must register the address of your hotel or homestay, and their pick-up van will reach there.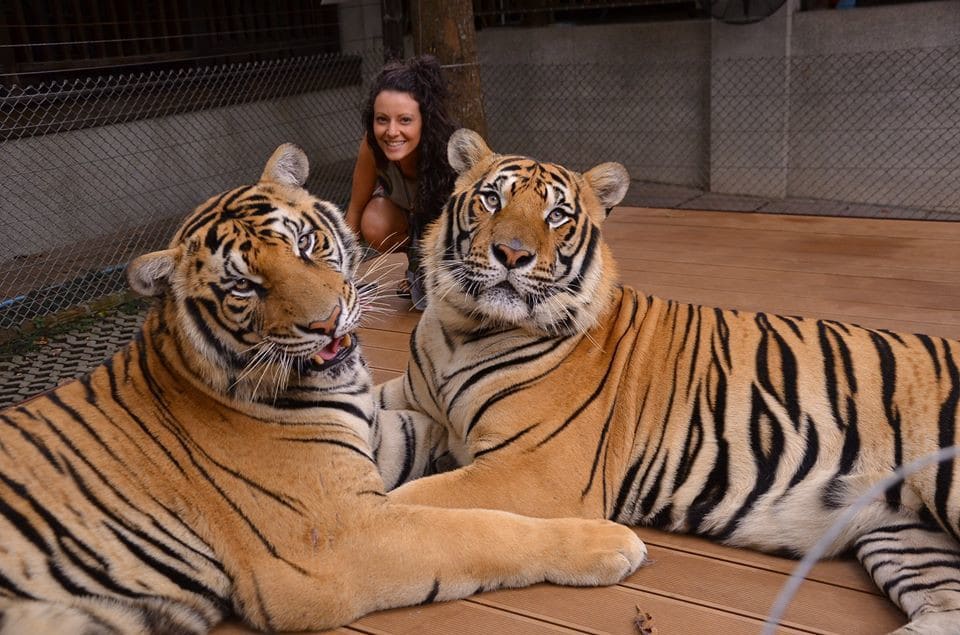 Things You Should Know Before Going to Phuket Tiger Kingdom
Tiger Kingdom Phuket has laid down guidelines to ensure the safety of both the tigers as well as the visitors.
Given below are a few things that you should keep in mind when visiting here.
Read the book of rules that are provided at the entrance and abide by all the rules as you enjoy here.
Sanitize your hands before entering the enclosure where the Tigers are kept. This is important to safeguard the wild cats from any infections.
While clicking pictures with the wild cat, avoid using flash as the tigers may find it disturbing.
A pro tip is to carry your own camera or phone to avoid paying additional charges to professional photographers.
You are not allowed to touch a tiger on its head as they may perceive it as a threat and attack you.
It is best to approach the tigers from behind, as instructed by the caretakers.
Carry bags are not allowed inside the property, so it is best not to carry any bags.
In case you are carrying a bag, leave it at the reception.
Redeem your voucher directly at the attraction: Tiger Kingdom, Phuket.
What is the Best Time to Visit Tiger Kingdom Phuket?
This activity at the Tiger Kingdom Phuket runs in all weather conditions. However, it is good to avoid this place during the monsoons.
The best time to visit here is 9:00 AM as the tigers are most energetic at this time. Also, it is less crowded early in the morning.
The later it gets during the day, the more lethargic and irritable you will find the tigers.
If you wish to take a good snap, try to get it done before the day closes. This is because it becomes difficult to keep the tiger still later during the day.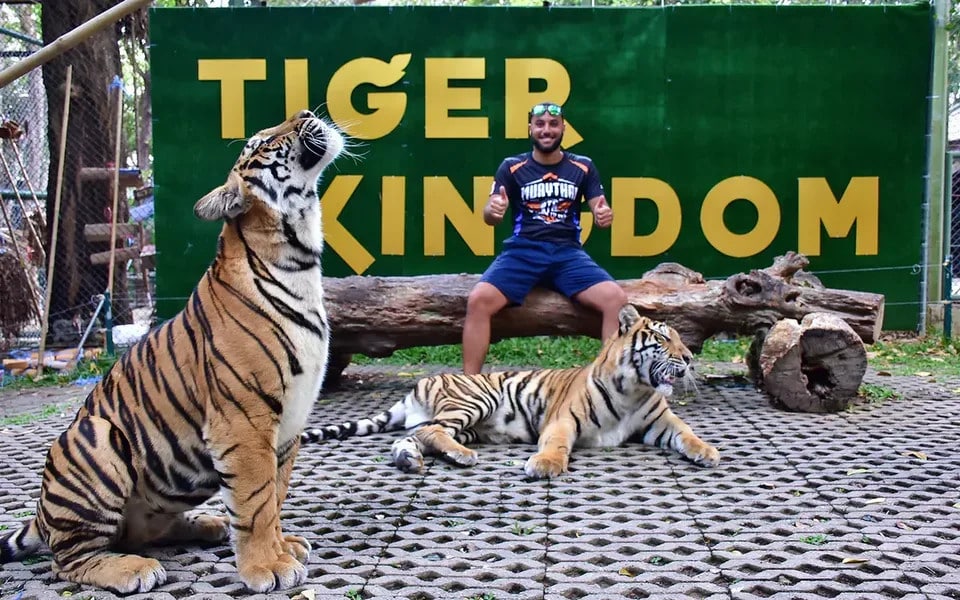 Can Everyone Partake in This Activity?
Due to the slightly risky nature of this activity, it is not recommended for people with impaired physical mobility or medical conditions, pregnant women, and those who are mentally unstable.
Senior citizens and children below 10 are also not allowed in the tiger enclosures. Children below 16 must be accompanied by an adult.
Tickets and Packages
The ticket price as per different packages is as follows:
| | |
| --- | --- |
| Package Details | Charges (Thai Baht) inclusive of ticket |
| Big Tiger Encounter with Private Transfer | 2,113 |
| Medium Tiger Encounter with Private Transfer | 2,126 |
| Cheetah Encounter with Private Transfer | 2,503 |
| Giant Tiger Encounter with Private Transfer | 2,531 |
Contact Information
Address: 118/88 Moo 7, Kathu, Phuket, Thailand
Phone: +66 76 323 311
Website: https://www.tigerkingdom.com/
How to Reach Tiger Kingdom, Phuket
Tiger Kingdom Phuket is located next to the Go-Kart track in Kathu, close to Patong Hill. This park is only 15 mins away from Patong Beach.
It is at the foot of Patong Hill. So, if you are putting up close to Patong beach, you can come walking, if the weather is pleasant, of course.
Other commute options include
Songthaews
Songathews are the cheapest option if you are staying in central Phuket. The fare for taking a songthaew would be around THB 30 to THB 50.
Taxi
Taxis are, any day, a more comfortable, safe, and fast option to reach anywhere in Thailand. The cost of taking a taxi from Patong beach would be somewhere THB 300.
GRAB
GRAB is the local Uber/Ola in Thailand. You can book your cab from the mobile app GRAB and avail yourself of various coupons and deals. If you are lucky, you can get an air-conditioned cab for lesser than a Private Taxi.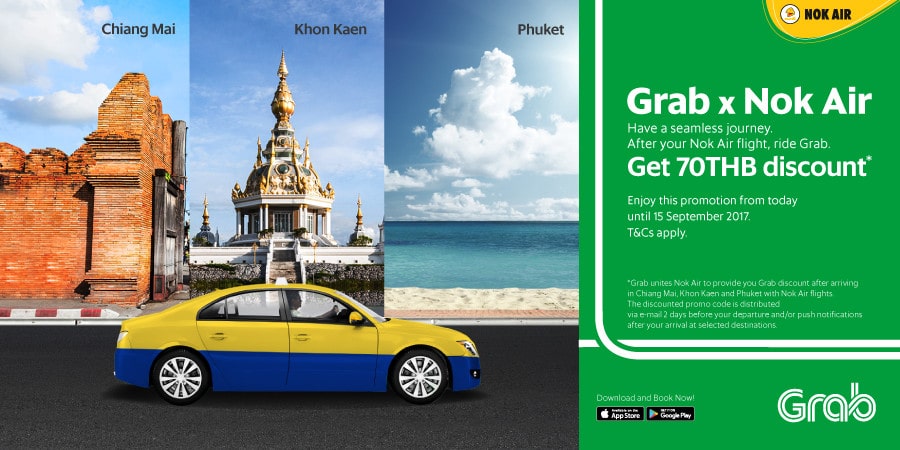 Rental Cars
If you have a driving license, you can easily rent a car in Phuket. The rental cars cost around THB 150 to THB 200 per day, plus fuel. However, before renting a car, don't forget to check out these tips for driving in Phuket. Here is a list of the best car rentals in Phuket that you can consider.
Rental Bike
Renting a bike in Phuket is a very economical option. Most rental charges are as low as THB 150 per day, with a wide variety of bikes to choose from. Here is a list of the best bike rentals in Phuket that you can choose from.
Wrapping Up
At the Tiger Kingdom Phuket, you can have a hands-on experience with the tigers, where you can meet, play, and take jaw-dropping photos with them.
The thrill of having a one-on-one encounter is something that you should not miss when in Thailand. The place is open for visitors every day from 9 am to 5 pm, including public holidays.