As of June 9, 2022, Thailand became the first nation in Asia to decriminalize marijuana, giving the Land of Smiles even more reason to smile.
Cannabis dispensaries can now start up across the nation according to this new law. The nation's marijuana laws have undergone substantial modifications.
The Ministry of Public Health's proposed statement to delist cannabis as a restricted substance under the Thai Narcotics Act was unanimously accepted by the Narcotics Control Board.
In essence, cannabis removal from the Narcotics Act opens the door to a wider range of uses for the plant in research and medicine. It also permits the opening of more cannabis dispensaries and the use of cannabis in various medical and health-related products.
This article will give details on where you can buy high-quality cannabis products in Phuket.
1. Phuket High
It is by far the best cannabis shop in Phuket. It has the most consistent range of high-grade cannabis products in that region. It can fulfill all your weed requirements in Phuket, from uplifting buds to calming balms.
The products are very reasonably priced, which makes the shop easily accessible for people with all kinds of budgets.
Besides being well stocked, the shop also has a very courteous and friendly staff that is also very knowledgeable about the product they sell.
The dispensary is open all seven days of the week.
Address: 28/85 Moo.1 Rawai Muang Phuket Rawai, Rawai, 83100, Thailand
Phone: 092-491-3633
2. High and Seek
It is a small yet well-stocked cannabis dispensary in Phuket that you can trust for good quality weed.
The shop is managed by two friends who are very knowledgeable about the strains they have and are always ready to cater to your preferences.
They have a great collectibles, equipment and games that will keep you hooked while you are there.
They have a nice sitting area where you can relax. It is very calm and welcoming environment.
Address: 112 Karon 17 Patak Rd, กะรน Amphoe Mueang Phuket, Phuket 83100, Thailand
Phone: +66 84 250 1094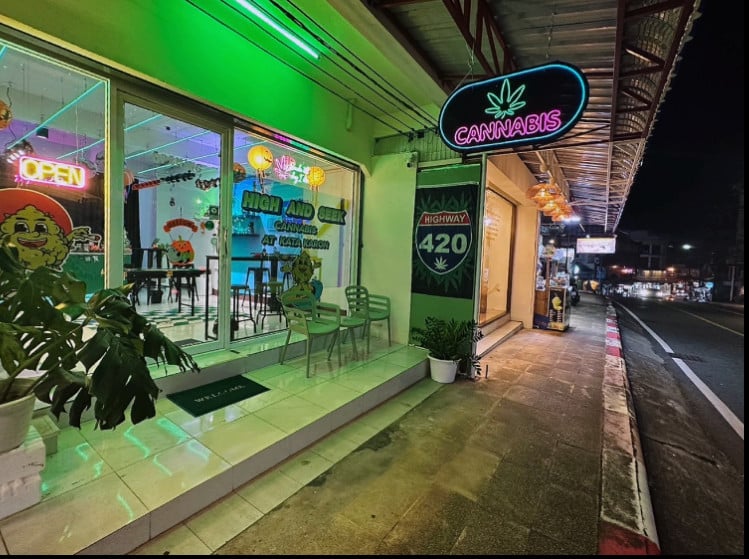 3. High Times Phuket
It is among the best dispensaries in Phuket. The place has a very cozy, inviting vibe and well decorated space with great music. They give you a welcome CBD drink when you enter the shop.
The owner, Gary, is extremely sweet and friendly. They have a wide variety of strands to choose from, catering to every kind of high you're looking for.
Worth mentioning is their selection of edibles which is one of the best, and since the owner is a man of great taste, all the edibles are made with the highest quality ingredients only.
Address: 7, 10 Moo 5 Soi Tad-ied, Chalong, Amphoe Mueang Phuket, Phuket 83130, Thailand
Phone: +66 87 887 9609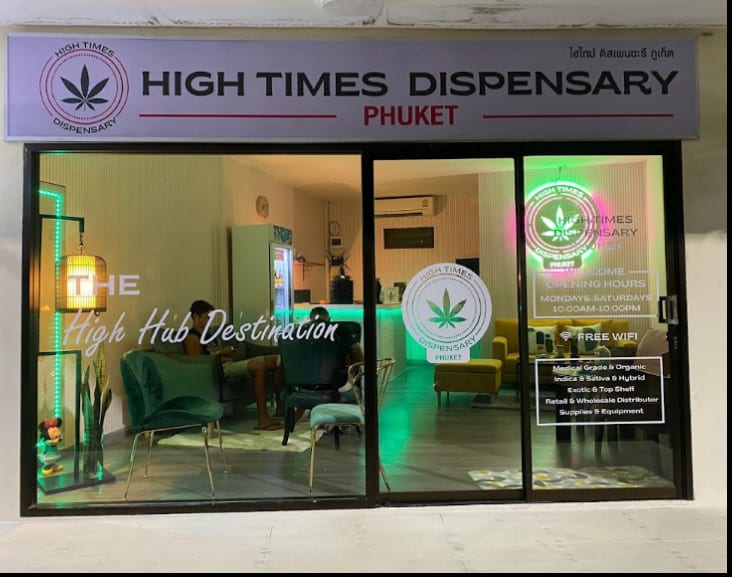 4.BAKED Naiharn
It is an amazing cannabis cafe in Phuket that you should definitely try to satiate your 420 needs.
The location is great in the heart of Nai Harn. The cafe environment is super friendly and relaxing.
They do the best edibles, they are strong but also tasty. They also have an overwhelming variety of strains that you will love.
The dispensary is open-air and has reasonably priced products that are suitable for people of all income groups.
Address: 13/43 Moo.1 Rawai Muangphuket, Mueang Phuket District, 83130, Thailand
Contact: +66 63 367 8080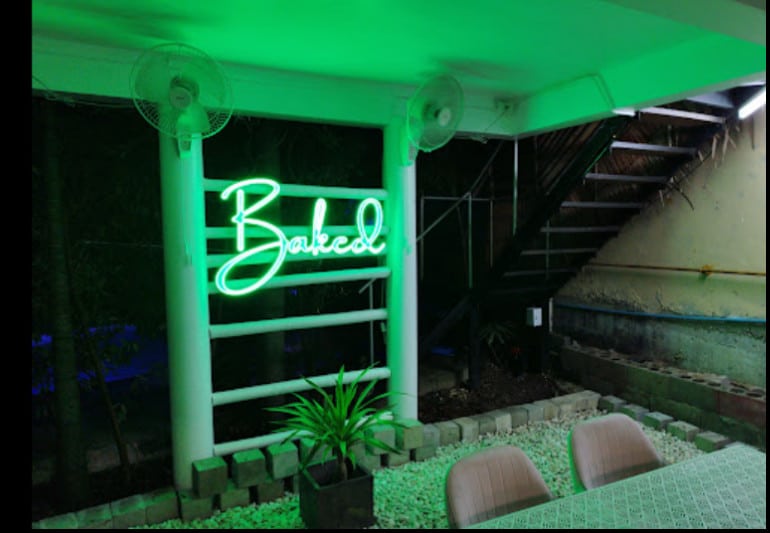 5. Green House Rawai
Green House Rawai's vision is to remove the stigma of Cannabis by providing a welcoming and relaxing purchasing experience. They aim to provide everyone with quality products with transparency, education, and care.
As a premium cannabis retailer in Phuket, they have been providing a wide variety of cannabis strains, CBD oils, and smoking accessories from the beginning of Cannabis legalization in Thailand.
Their product team is constantly testing and proving the industry's most consistent, highest-quality Cannabis.
Address: 19, 17 Wiset Rd, Rawai, Mueang Phuket District, Phuket 83100, Thailand
Phone: +66 62 226 5318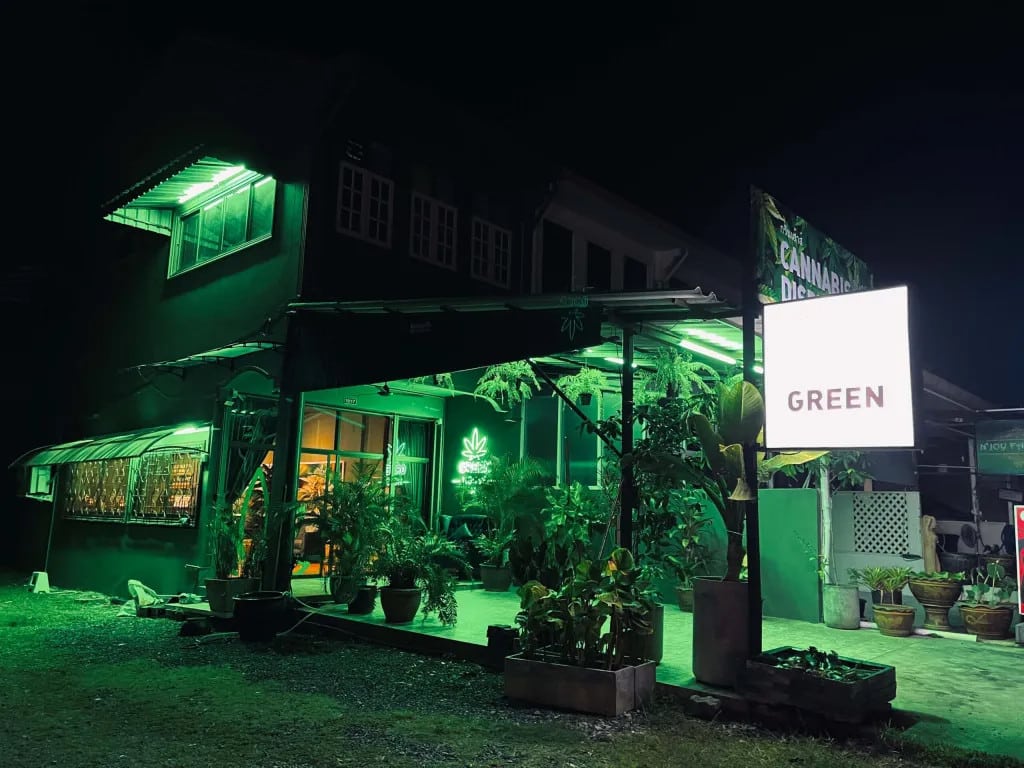 Final Words
There are many cannabis shops and dispensaries across Phuket now. However, it is always advisable to go to a reputed dispensary or shop when you choose to buy cannabis products.
While you are in Phuket, we'd advise you to keep your cannabis intake low so that you can enjoy the plethora of different recreational activities that the island offers.
Don't forget to check out the famous Bangla Road, beautiful mosques, beaches, and night markets.
Editor - Thailand Nomads
Cindy quit her 9 to 5 job to pursue her passion for exploring mesmerizing locations in Thailand. She has been living here for the past 5 years now and through Thailand Nomads, she shares her experiences and insights about the must-visit places in Thailand.
Email: cindy@thailandnomads.com