Are you bringing home a new pet or require pet supplies for your furry travel companion in Phuket?
Explore Trustworthy Pet Shops in Phuket, where quality products, healthy animals, and knowledgeable staff combine to ensure pet enthusiasts find the best care for their cherished furry, feathery, or scaly companions in this tropical destination.
It takes care of all your pet needs from all-natural dog food to cat beds, bird feed, and hamster gardens.
These nine pet shops are a paradise for pet guardians who want quality products and services.
9 Trustworthy Pet Shops in Phuket – 2023 Review
1. Shamu Shamu Pet Center
Shamu Shamu is one of the reliable pet shops that was founded in 2000 as a mail-order pet supply business. Since then, they have expanded into a company with three retail stores, an import division, a magazine, and a wholesale department.
For over a decade, their pet store has been famous for quality and specialized, upscale pet supplies in Thailand. They have three stores in Thailand. Two are in Bangkok, and one is in Phuket.
The store features a full selection of pet supplies, including food, accessories, grooming kit, toys, treats, supplements, and more. Whatever you need for your beloved pets, whether they are dogs, cats, birds, rabbits, rats, or fish, is available in this well-equipped pet shop.
There are specialized pet diets available here that are imported from reputable suppliers like Science Diet. You can also get your order delivered to your door through their mail order system.
You just have to select the item from their catalog and place the order for the same. The staff at Shamu Shamu speaks fluent English so that you can communicate your needs clearly.
Address: 18/136-140 Chaofah East Road, Vichit, Muang, Phuket 83100 Thailand
Contact: +66 (0)76 375 743
Opens: Tue-Sun: 9.00 am to 8.00 pm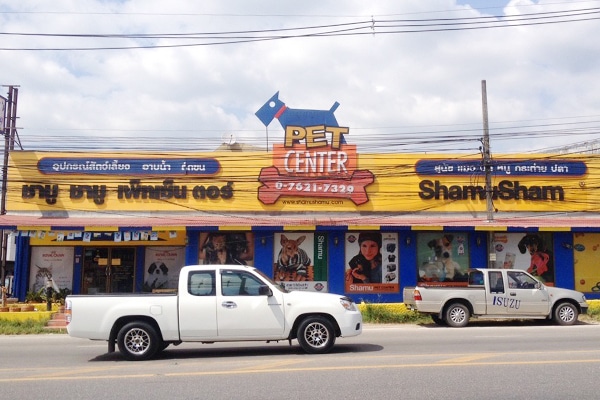 2. Smile Pet and Grooming
Smile Pet & Grooming Phuket Pet shop offers a range of pet accessories, toys, and other essential items. It is situated on the upper level of the indoor parking of Big C Supercentre Phuket.
While you shop at the mall, the shop also offers special technique grooming services for your adorable pets.
With an experience more than 14 years, they are among the first Pet grooming salon and Pet hotel businesses in Phuket.
They care for all your pet needs, cuts, colors, bleach, dye, trim, and layer (for cats and dogs).
You can also avail of basic bathing, nail trimming, ear cleaning, medicinal bathing, particular hair cutting, and de-shedding for your pets.
The center also offers doggy daycare and overnight pet boarding. They look after your four-legged friend through their well-trained employees and trustworthy services.
Address: Big C Branch, Indoor Parking 1A 72 Chalermprakiet Rama 9 Road, Vichit, Muang, Phuket 83000 Thailand
Contact: +66 (0)76 249 299
Opens: Daily: 9.30 am to 7.30 pm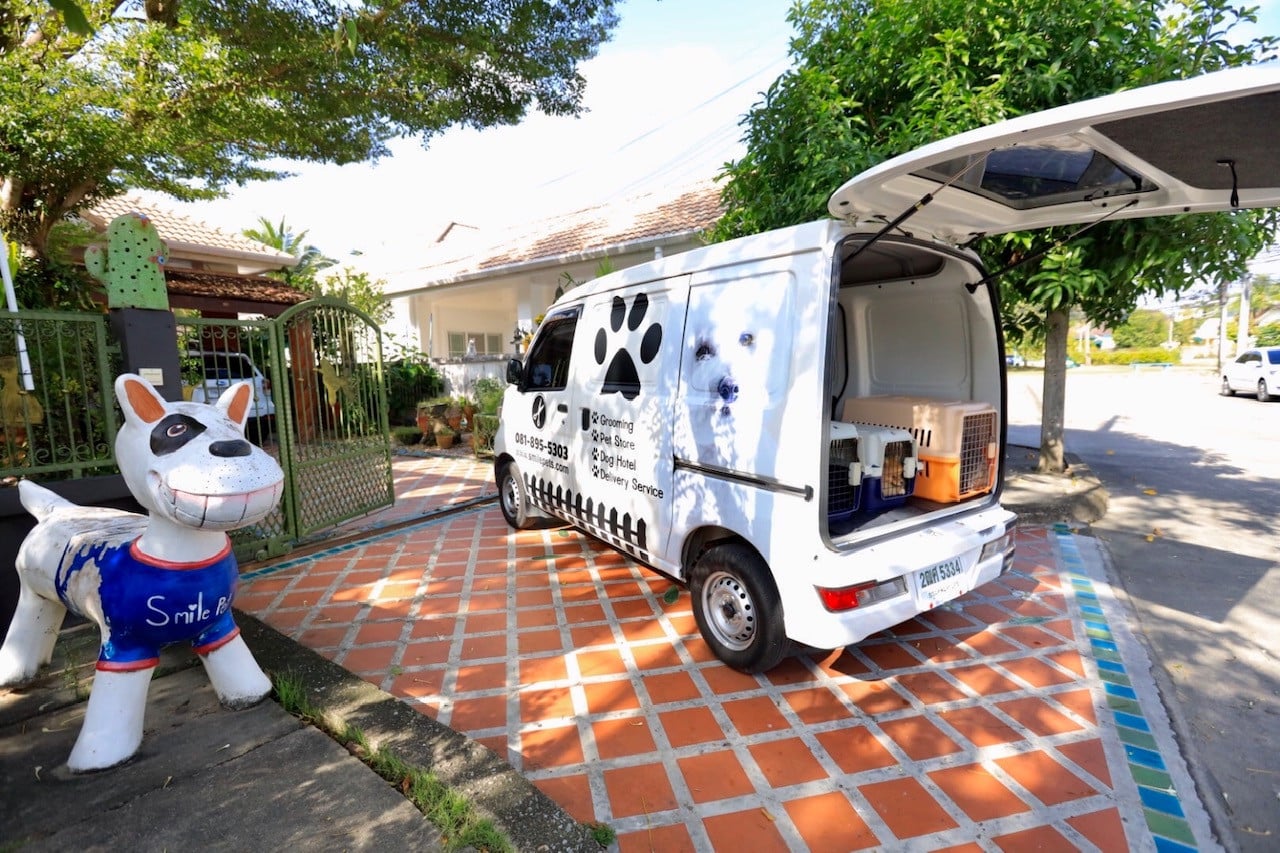 3. Fluke Pet Shop Phuket
Cherng Talay's Fluke Pet Shop & Grooming has all you need for your adorable animals. For dogs, cats, and birds, a range of food and snacks are available.
As for your dogs and cats, you can find really interesting and fun toys and houses that they will definitely love.
You can buy or order high-quality imported items, including dog and cat shampoo, beds, seats, and nail caps, here.
This pet shop is located about 800 meters past Baan Wana Park on Sri Soonthorn Road, which leads to Bang Tao or Surin Beach.
The owner of the shop, Pe Prasit, is very hospitable and friendly. He is a pet lover himself and hence understands the needs of the pet owners closely.
He can help you choose the best product for your furry friends.
Address: 157, Moo 4, Si Sunthon Road, Thalang, Phuket 83110 Thailand
Contact: +66 (0)76 270 119
Opens: Daily: 8.00 am to 8:00 pm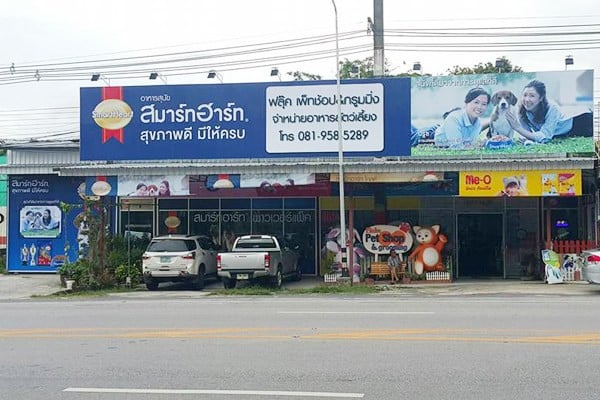 4. Phuket International Pet Care Center
A pet clinic, a grooming salon, and a pet shop are all combined into one at Phuket International Pet Care Center in Porto de Phuket.
A variety of dog and cat foods, including standard formula and special veterinary nutrition, as well as toys and treats, are available at this pet-friendly business.
A veterinarian is on duty every day to provide feeding advice for your feline friends.
Other pet care services offered by the Phuket International Pet Care Center stylists include bathing cats and dogs, trimming fur and nails, and more.
The staff here is friendly with a good attitude. You don't require any appointments here. You can walk straight to the center.
Despite the popularity, the wait is never long as they have adequate staff members.
Address: Porto de Phuket, 19/1 - 19/6 Baan Don - Cherngtalay Road, Cherngtalay, Thalang, Phuket 83110 Thailand
Contact: +66 (0)94 907 4646
Opens: Daily: 9:00 am - 9:00 pm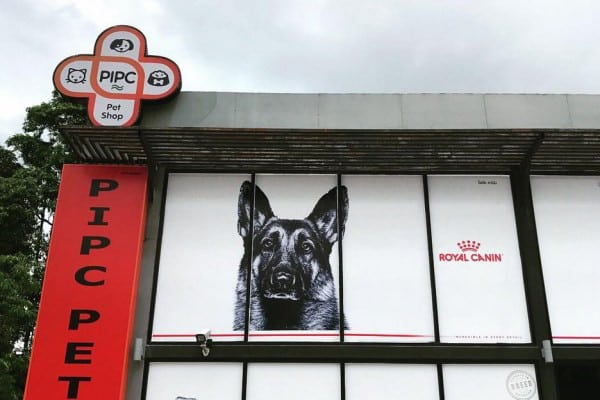 5. Dibuk
Dibuk is essentially a pet hospital in Phuket but also an excellent pet shop that you can definitely consider for your pet needs.
In addition to giving pets medical treatments, they also offer grooming, lodging, consultations on pet wellness, and a pet store with supplies for that purpose.
You will find Dibuk close to the T intersection with Debuk Road on Satun Road.
The distance to the Blue Elephant Restaurant is a short stroll from here. So you can sit down for a sumptuous meal after shopping for your furry friends.
Address: 4/5 Satun Road, Talat Nuea, Phuket 83000 Thailand
Contact: +66 (0)94 825 6961
Opens: Daily: 7:30 am - 7:30 pm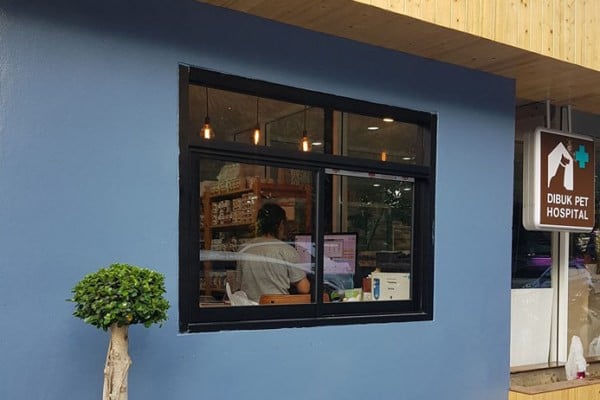 6. C Grooming Room 89
C Grooming Room 89 is a small pet shop and expert pet grooming business run by a loving, friendly crew. It offers many different services, including dog or cat food, leads, and toys.
The shop's major services include hygienic upkeep, cleaning, and professional grooming for both dogs and cats.
Additionally, the center offers indoor pet accommodations that are secure, healthy, and comfortable. You can find the center a few yards from the Rang Hill traffic light junction on Mae Luan Rd.
Address: 5/5 Mae Luan Rd, Tambon Talat Nuea, Mueang Phuket, Phuket 83000
Contact: +66 (0)84 656 4702
Opens: Thu-Tue: 09:00 am - 6:30 pm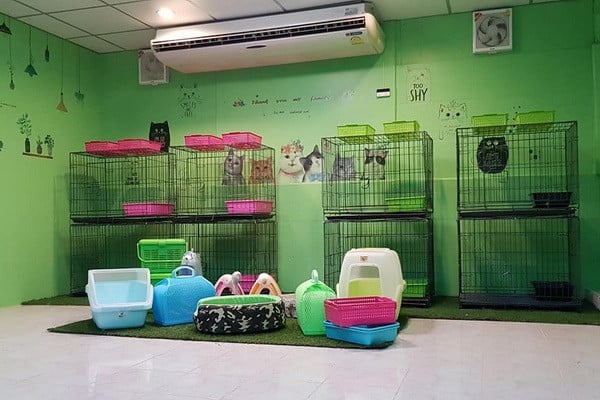 7. Smilepet
Smilepet is a multipurpose pet shop in Phuket that has an in-built restaurant. The restaurant serves excellent coffee and snacks along with delicious Thai food, pastries, cakes, and healthy options like fruit smoothies.
The center provides dog grooming, pet supplies, food, and treats for nearly all kinds of pets. Dog grooming is performed by professional specialists that specialize in handling dog hair.
The design at Smilepet Grooming & Restaurant is intriguing and enjoyable. It is located a short distance from Chalong Temple on Luang Pho Chaem Rd.
Address: 40 Luang Pho Chaem Rd, Chalong, Mueang, Phuket 83130 Thailand
Contact: +66 (0)81 895 5303
Opens: Thu-Tue: 9:00 am - 9:00 pm
8. Pets Magic Planet Shop
Pets Magic Planet is a full-service pet store offering a huge assortment of pet food, supplies, and toys for your adorable pets. Every product is of a high caliber and comes from trusted, well-known brands.
You may get cages, bedding, collars, outfits, grooming supplies, absorbent pads & litter, and many other items for your pets here.
For any other types of pets you may have, such as cats, rabbits, birds, etc., the same necessities apply.
There is a qualified staff here who is prepared to assist clients in finding the pet product that is most appropriate for them.
Address: 185/11 Moo 7, T. Srisoonthorn A. Thalang, Phuket, 83110 Thailand
Contact: +66 (0)76 620 106
Opens: Daily: 9:00 am to 5 pm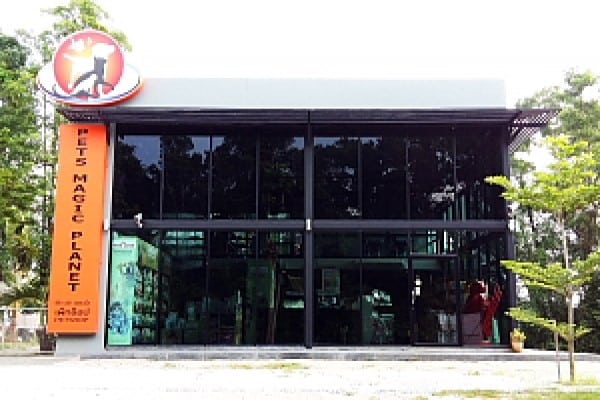 9. Puppies Hut
Puppies Hut is a comprehensive pet shop that offers all pet supplies, grooming and spa services, and pet sitting.
Their grooming service standard is certified by Glo-Me Pet Grooming School in Hadyai, Thailand.
They provide services of the highest level of quality. The store is conveniently situated less than 300 meters from the Heroines Monument.
It is directly across from Thai Government Saving Bank's Tha Rua branch.
Address: 88/5 Moo.3 Srisoonthorn Sub-District, Thalang, Phuket Thailand
Contact: +66 (0)76 390 942
Opens: Thu-Tue: 9.00 am to 8pm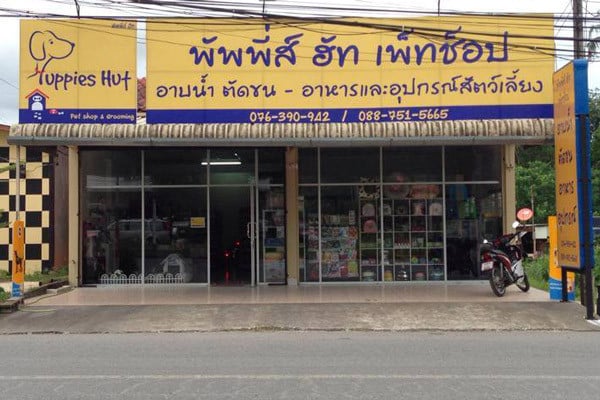 Wrapping Up
If you have a pet, you are aware of how crucial it is to provide for them. They are a crucial part of the family.
They will go to any lengths for you because they are dependable, loving, and loyal. These best pet stores in Phuket make it simple for you to care for your pet when it comes to caring for them.
These shops can help you keep your animal buddy happy and healthy with everything from all-natural dog food to cat beds, bird decorations, and more!
Another thing to keep in mind is that some public transport in Phuket do not allow pets. So, if you wish to take your dog around as you explore, you will have to take help of the car rentals in Phuket.
Editor - Thailand Nomads
Cindy quit her 9 to 5 job to pursue her passion for exploring mesmerizing locations in Thailand. She has been living here for the past 5 years now and through Thailand Nomads, she shares her experiences and insights about the must-visit places in Thailand.
Email: cindy@thailandnomads.com