Thailand-the land of smiles is not only known for its warm and welcoming people but also the yoga studios that promise a life-changing transformative experience. The rainforest-rich island of Phuket is home to some amazing yoga studios that you must visit.
Unveiling the best yoga studios and classes in Phuket, this updated guide will help you find the top yoga Phuket destinations to elevate your practice. Whether you're a beginner or an experienced yogi, the outstanding yoga studio Phuket offers will cater to your needs. Explore the diverse yoga class options in Phuket, from tranquil sessions to more vigorous routines, and experience the unparalleled quality of Phuket classes at these premier yoga Phuket establishments.
7 Best Yoga Studios & Classes in Phuket [2023 Update]
1.Mangosteen Ayurveda and Wellness Resort
Mangosteen Wellness resort is a perfect place for a relaxing Ayurveda, Yoga, and Wellness Retreat in Phuket. Perfectly located on a lush green hillside, it offers you a complete package including luxurious accommodation that has a villa-style room, private terrace, and hammock.
The resort has two big airy yoga rooms where yoga sessions are held twice daily. The center does not entertain tour groups and cater to only individual travelers. Kids below 12 are not allowed in the premises to ensure uninterrupted tranquility.
Price: For a 4-day, 3-night stay, prices start at $440, but vary throughout the year.
Phone: +66 (0)76-289399
Website: https://mangosteen-phuket.com/
2.Yoga By Niti
Location: 39/6 Moo 1, Sai Yuan Road, Rawai, Phuket
The Yoga center is named after its founder Thachina Niti Nitikarn who had prior experience of working at healing centers in Phuket and Bangkok. It offers various yoga classes and sound meditation. The most popular is the crystal bowl sound meditation session whose seats get booked almost instantly.
Due to the small size of the class, you have to book for this session well in advance. Located near the beautiful Nai Harn beach, it offers an authentic yoga experience that not only focuses on physical health but also mental and spiritual health.
Price: 1 class, 350 baht
Phone: 061 917 1415
Website: https://www.facebook.com/yogabyniti

3.Santosa Detox and Wellness Center, Phuket
Location: 3 Soi Plak Che2, Patak Road, Karon, Amphoe Muang, Phuket, Thailand, 83130
Located near the exotic Kata Beach, the Santosa Detox and Wellness Center offers everything you need to ease up. The programs it offers include Detox, Yoga Retreat, Cleanse, Healthy Vegan, and Emotion Healing There is a lot to choose from based on your preference.
There is a team of professionals that will assess your condition and help you choose the best program as per your need. In addition to that, it offers healthy drinks, vegan food, and a large variety of fitness courses to help you loosen up.
For a beginner, a 5-7 days detox program is effective, however, if you wish to have a complete transformation, go for the 21-days retreat. Some additional therapies that the center offers are acupuncture, chakra healing, and Five Tibetan Rituals.
Phone: +66 (0) 76 330 600
Website: https://www.santosaphuket.com/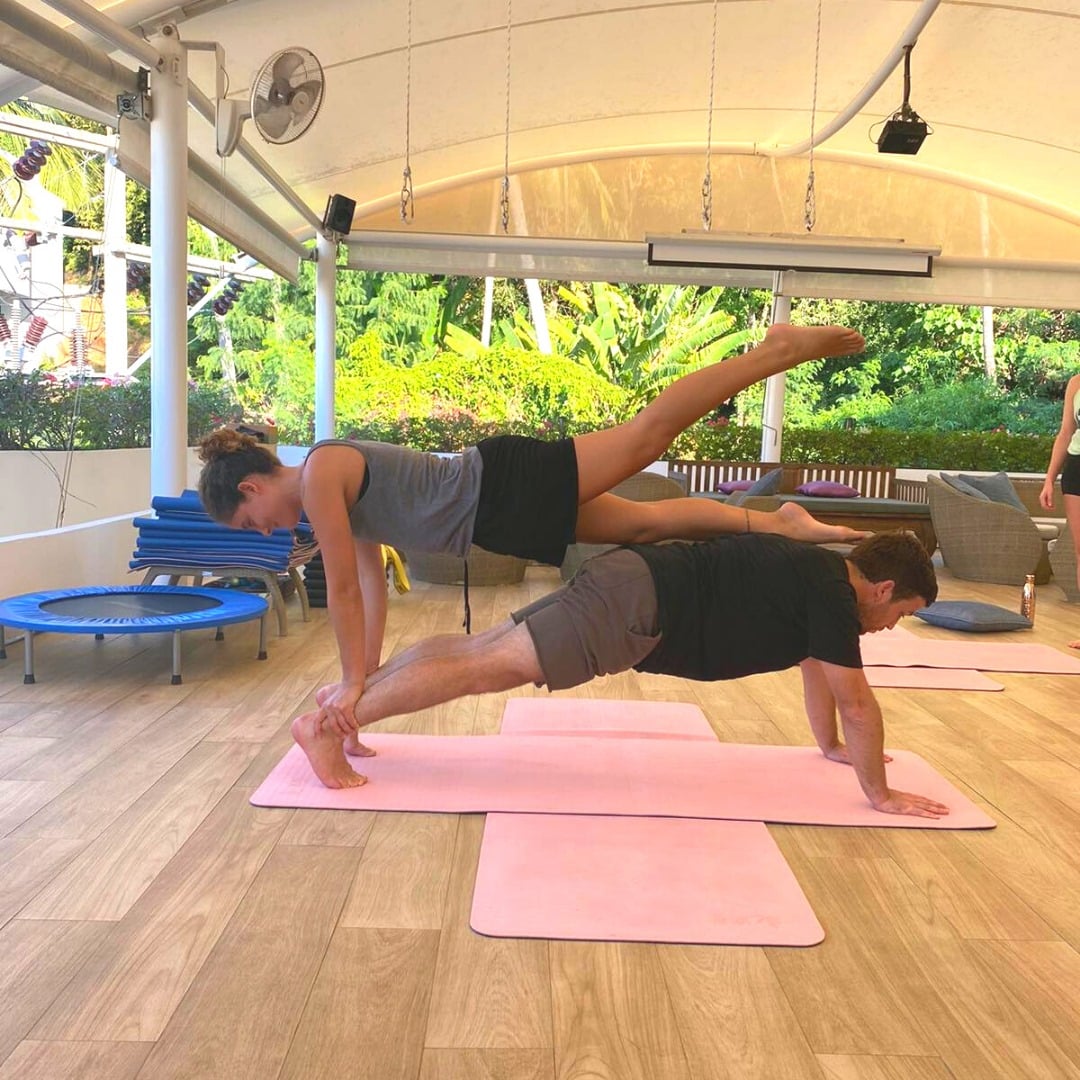 4. Kata Hot Yoga
Location: 217 Khoktanod Road, Kata Beach, Muang, Phuket
Kata yoga gets its name from the proximity to the beautiful Kata Beach. It was founded by Govert van Lankeren Matthes- a certified yoga teacher who left his 9-5 job to accomplish the dream of having his own Yoga studio.
Since the studio's opening, people from all over the world have participated in the classes and health programs at Kata Hot Yoga. The 30 Day Challenge and Health Program have been especially popular for those looking to work closely with Govert and transform their bodies and minds.
In addition to Govert, the studio has visiting teachers from all around the world who are trained professionals. The yoga studio also offers a 360-hour yoga teacher training program.
Price: 1 class 550 baht; 1 month unlimited 3,850 baht
Phone: 076 605 950
Website: https://www.katahotyoga.com/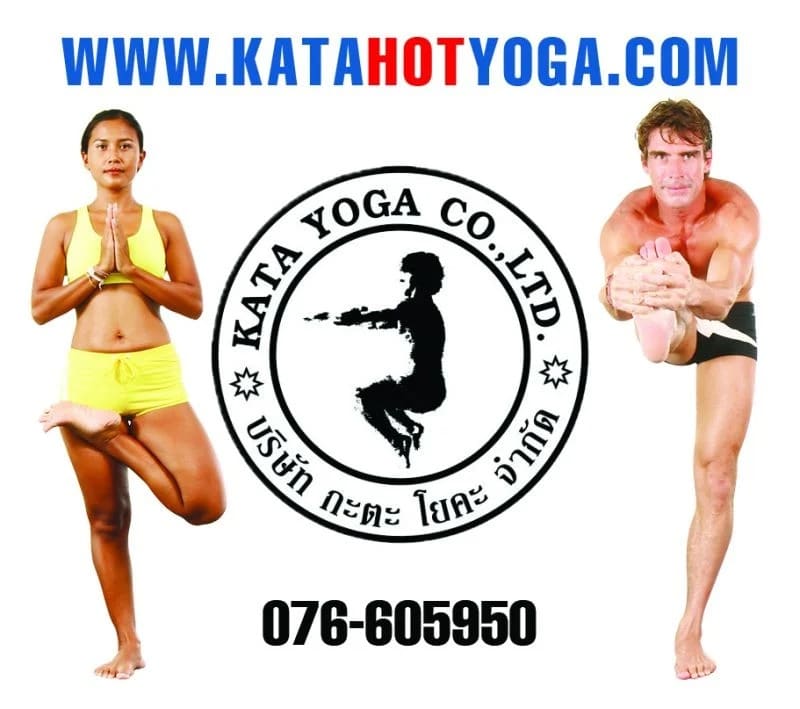 5.Sumalee Yoga
Location: 234 Moo 3, Soi Hua Tha, Srisoonthon Road, Thalang, Phuket 83110, Thailand
It is a Balinese-style yoga shala located on the east coast of Phuket. The studio offers group and private classes in Vinyasa Flow, aerial, Hatha, and Yin. The Yoga shala is adjacent to the swimming pool. It is surrounded by bamboo and banana trees.
There are regular weekend workshops where specialist practitioners join in the teaching. Recently they have added an aerial yoga studio and a vegan cafe to their center. All the equipment at the center are free to use. After your yoga sessions, you can sit down to eat some authentic Thai food at the Sumalee Ringside Restaurant
Phone: 088 017 3018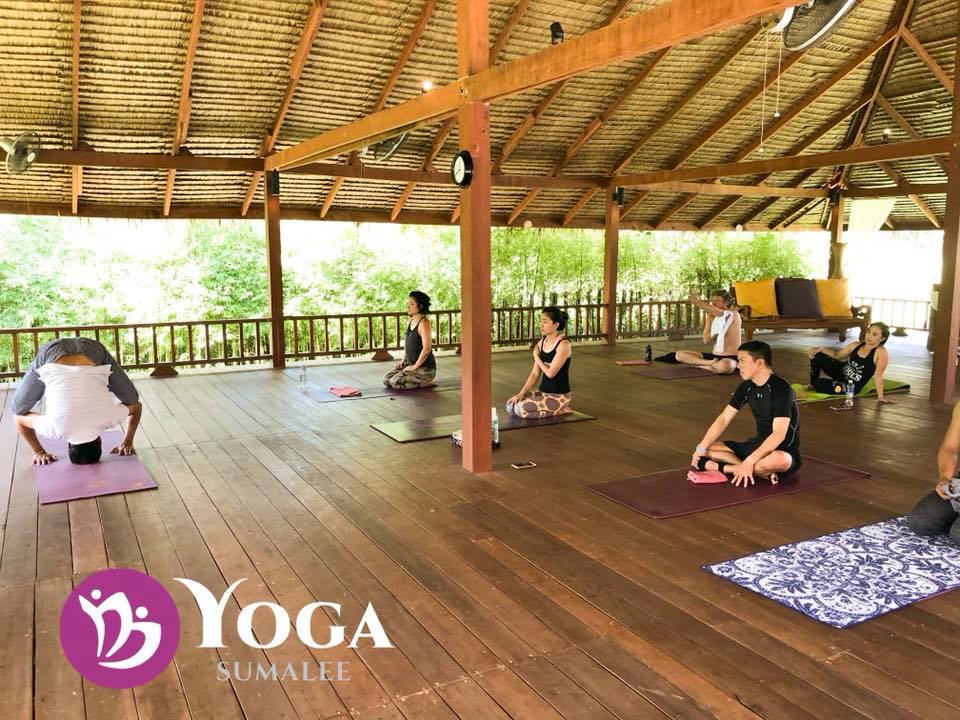 6. Ganesha Yoga Shala
Location: 25/7 Soi Saliga, Rawai, Muang, Phuket 83100, Thailand
It is a little peaceful sanctuary nestled in the south of Phuket town. The building is located in a quiet residential lane in Rawai which makes it a perfect spot for a peaceful yoga and meditation session. The class is led by Julie Hirunchai who is an experienced Ashtanga Yoga Teacher who been trained in India.
The class size is usually small to ensure personal attention to all the students. The yoga shala specializes in Ashtanga Yoga sequence: "a moving meditation resulting in clarity and calmness. It maximizes body tone, detoxifies and increases all-round health, flexibility, strength, and balance".
There's villa accommodation for guests right close to the center, provided by the shala for those who want convenience and comfort
Phone: +66 (0)89 868 2639
7.Baan Yoga
Location: Garden Cottage Resort, 53/1 Moo 1, Sakoo, Thalang, Phuket
In the north of Phuket, the Baan Yoga is conveniently located at a 5 minutes distance from the Phuket International Airport, and 15 minutes away from the famous Mai Khao Beach, Yacht Haven Phuket, and Soi Dog Foundation Phuket.
The studio offers classes in Hatha yoga, Pilates, and Zumba. In addition to that, the center offers yoga retreats including accommodation at the resort. For accommodation, the studio has several on-site bungalows that have an at-home atmosphere. There is a cafe where you can enjoy healthy snacks and drinks after the classes.
Price: 1 class 500 baht; monthly 2,800 THB
Phone: 092 380 9200
Website: baanyogaphuket.com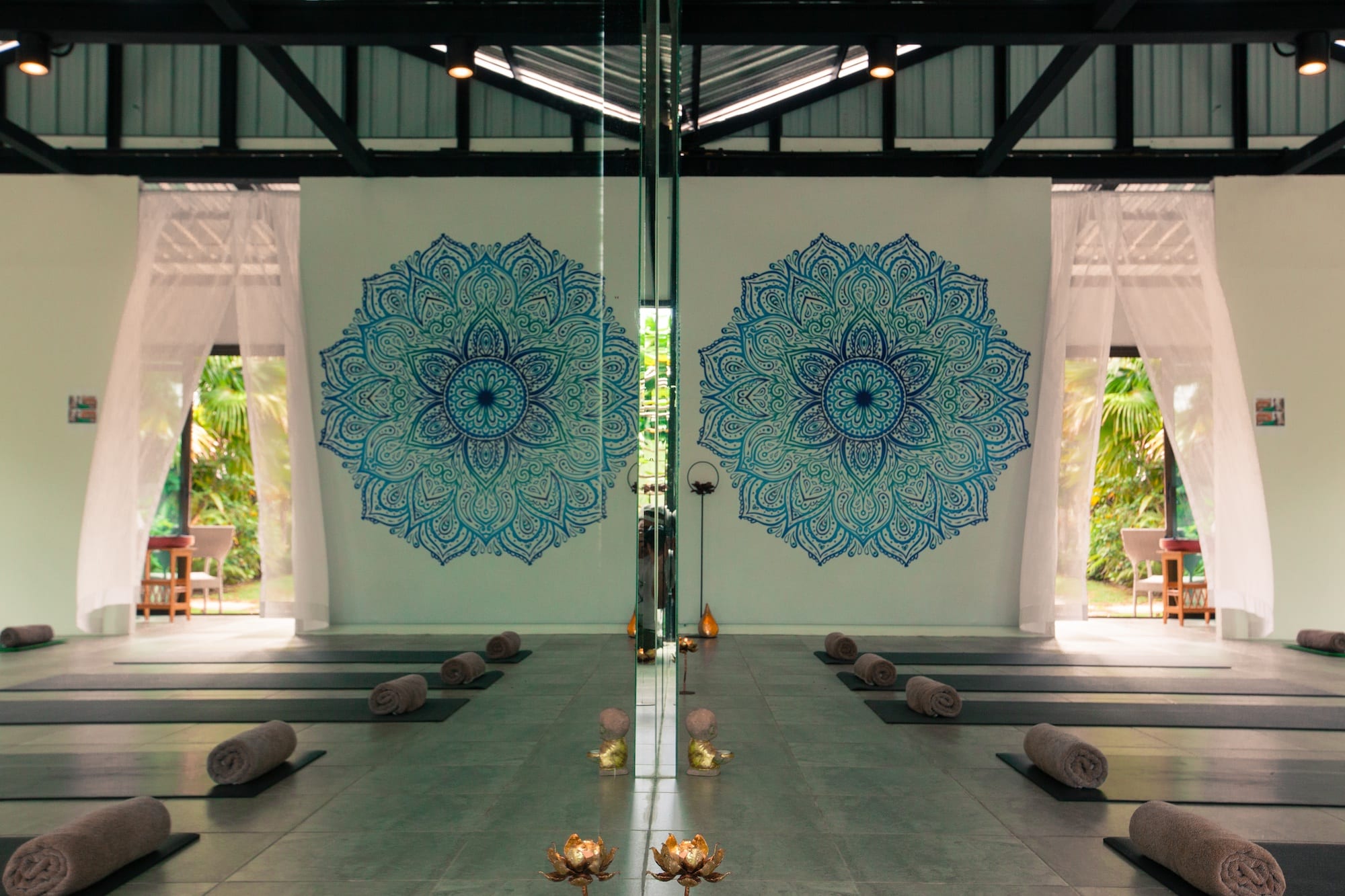 Bottom Line
The number of yoga studios in Phuket is constantly growing. Many Phuket resorts offer yoga classes. However, if you are looking for any particular style of yoga, you have to visit one of the independent yoga studios in the city. Many of these also offer retreats that combine yoga with detox or fitness programs for a more intense yoga training experience.
Editor - Thailand Nomads
Cindy quit her 9 to 5 job to pursue her passion for exploring mesmerizing locations in Thailand. She has been living here for the past 5 years now and through Thailand Nomads, she shares her experiences and insights about the must-visit places in Thailand.
Email: cindy@thailandnomads.com