The Phuket tea culture is evolving and worth experiencing. With a wide variety of high-quality establishments scattered throughout the island, it could become difficult to make a choice.
Delight in our curated list of the Best Tea Shops in Phuket, where an exquisite selection of aromatic teas, charming ambiances, and exceptional service come together to create a tranquil and memorable tea-drinking experience in this island paradise.
7 Best Tea Shops in Phuket – 2023 Guide
1. Ryn Authentic Tea
RYN Authentic Tea & Slow Drop Coffee is a Japanese-style cafe serving a superb assortment of teas.
Their teas are both locally and internationally produced. Besides tea, they also offer slow-drip coffee and traditional Phuket desserts and nibbles.
It is situated on Krabi Road in Phuket Town. The cafe in this area of the Old Town offers a tranquil setting to enjoy a hot cup of fresh coffee or tea in its cool yet cozy minimalist Japanese design.
Their Matcha Green Tea is a must-try! You can also learn about how it is grown and ground and see it prepared by the staff.
Address: 8 Krabi, Tambon Talat Nuea, Mueang Phuket District, Phuket 83000, Thailand
Phone: +66 89 472 2495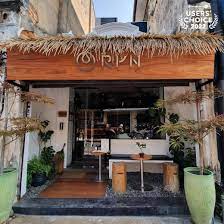 2. Phuketique
Phuketique is indeed a toast lover's dream, with a calm environment in a Sino-Portuguese building. The cafe is situated in Phuket's old-town neighborhood.
There are many toast options include black forest burnt butter toast, tiramisu butter toast, orange Suzette burnt butter toast, and pina colada burnt butter toast.
Along with delicious toast, the cafe offers lovely drinks and other delectable dishes, including cheese sandwiches, pasta with grilled fish or shrimp, and scallops in cream sauce and parmesan.
Every ingredient is dependent on its seasonal availability.
Address: 2 Ranong, Tambon Talat Nuea, Mueang Phuket District, Phuket 83000, Thailand
Phone: +66 61 624 0400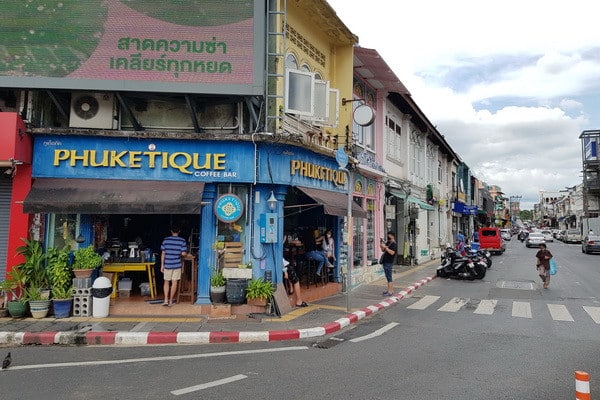 3. Bookhemian
Bookhemian is a great store in phuket that is a fantastic spot to hang out in Phuket Town's historical district. The cafe is tucked away among Sino-Portuguese shop buildings on Thalang Road.
The calm and tranquil coffee shop provides a variety of gourmet coffee, tea, bakery goods, and pastries, in addition to free WiFi and used books for sale.
The split-level open layout has a cozy and welcoming atmosphere.
Secondhand books and local art may be found on the first floor, while local and foreign artists are featured on the second storey.
Address: 61 Thalang Rd, Tambon Talat Yai, Mueang Phuket District, Phuket 83000, Thailand
Phone: +66 98 090 0657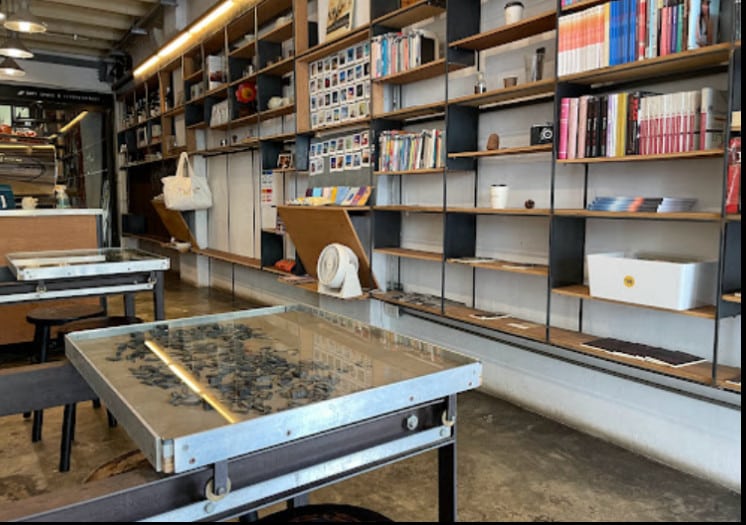 4. Ang Ku Tea House
Ang Ku Tea House is a beautiful location for family meals, morning coffee, and afternoon tea. It is a part of the Proud Phuket Hotel and is close to Nai Yang Beach.
The culinary menu offers a wide variety of popular Thai and European foods, including organic salads, beef burgers, tuna bagels, pasta with crab meat, and Phad Thai Chicken Satay.
The dessert and beverage menus provide a variety of delectable handcrafted pastries, tea concoctions, coffees, and raw juices.
The dining room's light color is energized and made welcoming by the bright orange sofas, which appear modern and new.
Address: proud hotel, Amphoe Mueang Phuket, Phuket, Thailand
Phone: +66 76 380 499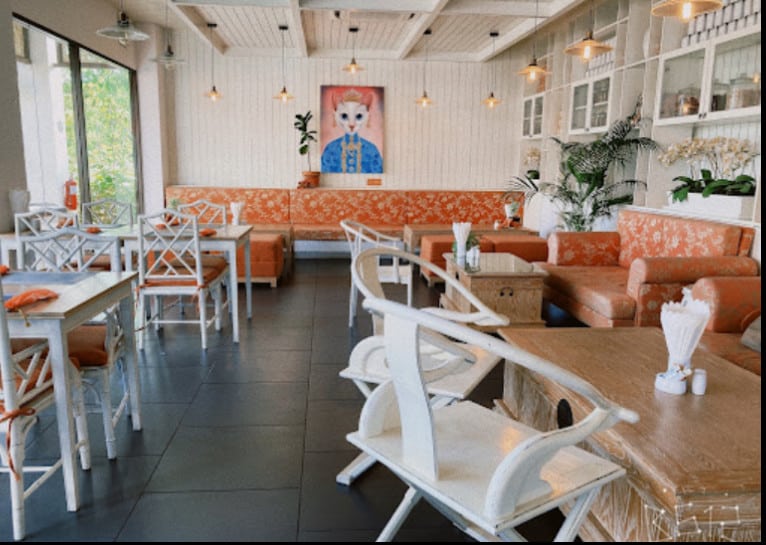 5. Sri The Shophouse
Sri The Shophouse is well-known for its yummilicious tea varieties, striking modern structure, and simple interior design.
It offers a fantastic selection of foreign breakfast, brunch, and coffee alternatives too.
This artistic cafe is the perfect place to stop for leisure and refreshment while touring Phuket Town, thanks to its accessible location on Soi Soon Utis in the Old Town neighborhood.
Since there isn't much parking, you can park your car on the main road a short distance from the cafe.
Address: 125 Soi Soon Utis, Tambon Talat Nuea, Mueang Phuket District, Chang Wat Phuket 83000, Thailand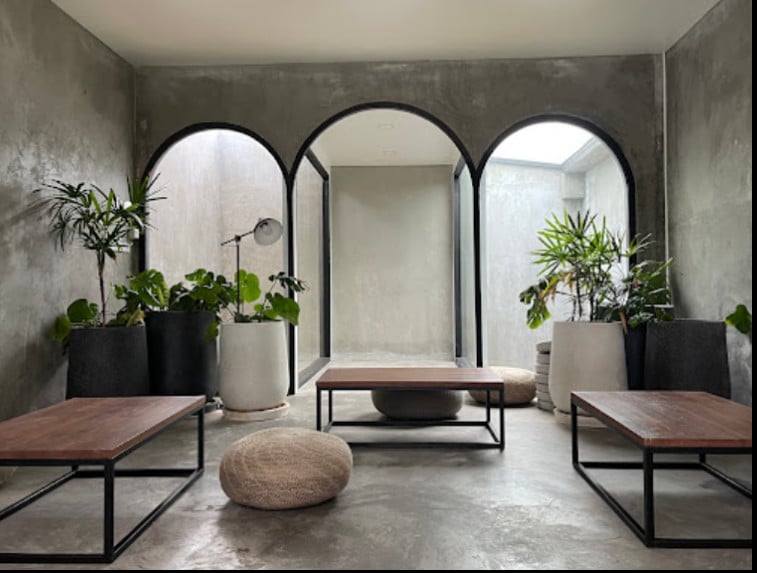 6. UnforgeTable
It is one of the most intriguing tea places in Phuket that you must definitely try out if you prefer aesthetics and fine details. It has a very intriguing interior featuring magnificent paintings.
What I liked the most about this place is its interesting collection of cute tea cups that you can choose from.
Address: 10 Yaowarad Road, Phuket, Thailand, Phuket
Phone: +66-81 938 1532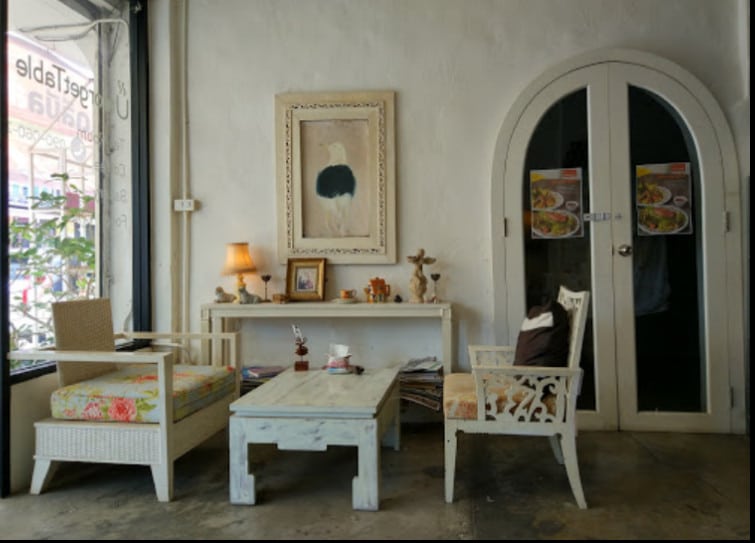 7. SomSak Cafe
Somsak Cafe In Phuket Town is located on Dibuk Road, directly across Limelight Avenue.
It offers a variety of delectable hot and cold drinks, coffee selections, light appetizers, and pastries to satisfy your sweet tooth.
Inside, there are a variety of seating options. Their main dining area is brightly lited with natural
light. For those who need to catch some fresh air, there is a seating space outside.
This tea cafe has a relaxed, welcoming ambiance that makes it the perfect place to unwind with loved ones.
Address: 1, 9-10 Dibuk Rd, Talad Yai, Meung, Phuket 83000, Thailand
Phone: +66 76 212 879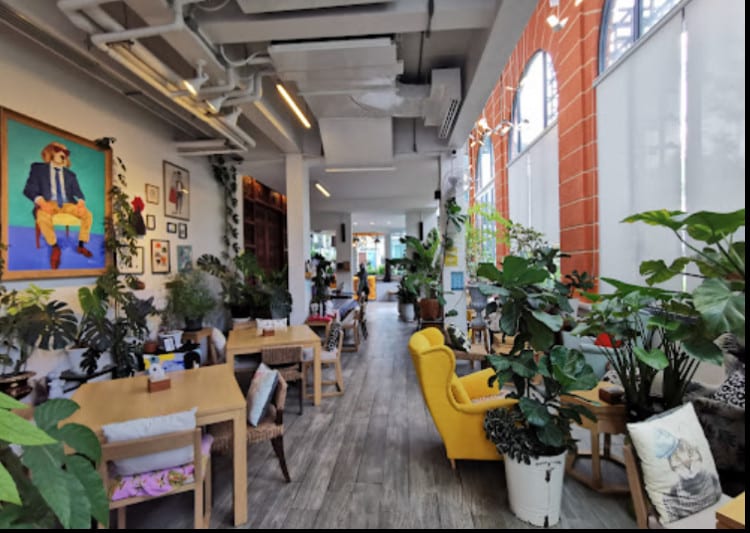 Wrapping Up
Since new and intriguing venues are continuously opening up in Phuket, we routinely update the list to keep things interesting.
If you are a coffee person, don't forget to check out these gorgeous coffee places in Phuket.