When dining in Phuket, exploring the island's diverse culinary scene is a must, and Phuket's Indian restaurants are a true delight.
Owing to its exotic beaches, elephant sanctuaries, and AMazing nightlife, Phuket is dearly loved by Indians as a great holiday destination.
We agree that spicy Thai food might not be very well received by all, and you might crave your Indian special tadka dishes there.
Savor the rich flavors and aromatic spices at the top Indian restaurants in Phuket, where authentic dishes, impeccable service, and warm ambiances come together to transport your taste buds on a culinary journey through the diverse and delectable landscape of Indian cuisine, all set against the stunning backdrop of this vibrant Thai island.
13 Indian Restaurants in Phuket – 2023 Review
1. Bollywood Phuket Restaurant and Bar
You must have guessed it by the name- yes, it is an authentic Indian restaurant located in Phuket. The restaurant is set on the outskirts of Phuket, in a lovely Sino-Portuguese-style building.
It is a fAMily-run business managed by a Sikh Pakistani lady named Priya, offering the finest quality subcontinent specialties.
Embellished with nostalgic themes, this Bollywood restaurant is a must-visit place for Bollywood diehard fans.
The entire place is decorated with movie posters and other decor items that give out a homelike vibe, and the food complements the homely feel!
The restaurant serves fine Central and north Indian home-style cooked specialties cuisine. The specialty dishes include chicken tikka masala and palak paneer, which are both appetizing and worth the price.
They serve an exquisite variety of curries coming from the most notable provinces of the subcontinent.
The restaurant has three prominent Indian chefs who can prepare almost any dish on request. The prices are slightly high, but the quality justifies it.
Address: Bangyai Road, Sino Bypass, Wichit, Muang, Phuket
Timings: 11:00 AM - 11:00 PM, Closed on Tuesdays
Price for Two: THB 1200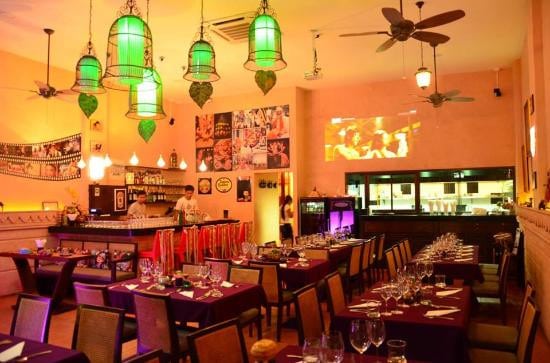 2. ICC Indian Curry Club
ICC Indian Curry Club is a cozy little eatery in Patong, serving authentic Indian curries.
The most famous specialty dishes here include Lamb Vindaloo, Butter Naan, and Chicken Tikka Masala. These delicacies, when blended with Indian curries, give out a profound taste that is hard to match.
Owing to its convenient location close to the famous Bangla road, it is a popular choice. Besides, it also stays open till late at night while most restaurants in that area close by 12 AM.
ICC Indian curry is ideal for hosting hold late-night parties with your group while enjoying exotic and lip-smacking Indian curries.
It specializes in North Indian and Mughlai cuisine. The staff is amicable and attentive.
Address: Soi Sansabai, Tambon Patong, AMphoe Kathu, Chang Wat, Phuket
Timings: 11:00 AM - 2:30 AM
Price for Two: THB 600 - THB 800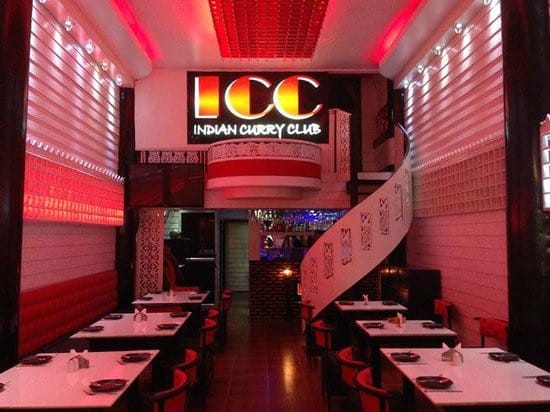 3. Tandoori Flames
As the name suggests, Tandoori Flames is a spot for lip-smacking Indian tandoori delicacies. The food here is made of authentic Indian spices and oozes with the love it's made with.
The space is very well decorated, spacious, and feels very welcoming. It has a very minimalist and sober decor. Staff members at Tandoori flames are also very cordial and make you feel at home, away from home.
The restaurant is located inside Soi Patong Resort and has an elaborate menu that features tempting dishes. The specialty dishes here include Lamb Vindaloo, Paneer tikka, Butter Chicken, Malai Tikka, Dal makhani, and kebabs, which are sure to appeal to your taste buds.
Address: Soi Patong Resort, Thaweewong Rd, Tambon Patong, Amphoe Kathu, Chang Wat, Phuket
Timings: 12:00 PM - 11:00 PM
Price for Two: THB 800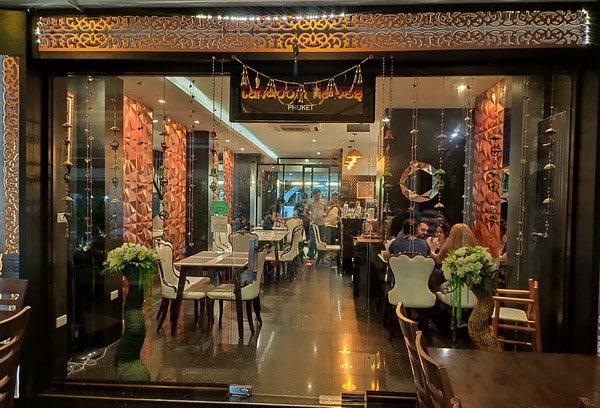 4. Tantra
The Tantra restaurant is very different from the other Indian restaurants in Phuket. It is one of the finest eateries serving authentic Indian food.
The chefs at Tantra use fine Indian spices and ingredients that enhance the flavor of curries, kebabs, and tikkas. Don't forget to try the yummilicious sAMosas served here.
There is also an outdoor facility that gives you the option to enjoy the breezy outdoors close to nature.
It stands out from the competitors owing to its unique setup and British vibe. The in-house pub is designed in a British style.
The decor and atmosphere are good representations of a British curry house. The odd theme, combined with the use of high-quality ingredients and excellent preparation, creates a wholesome experience.
The Kashmiri classic lamb rogan josh is a must-try here.
Address: Thaweewong Road, Patong, Kathu, Phuket
Timings: 11:00 AM - 12:00 AM
Price for Two: THB 2000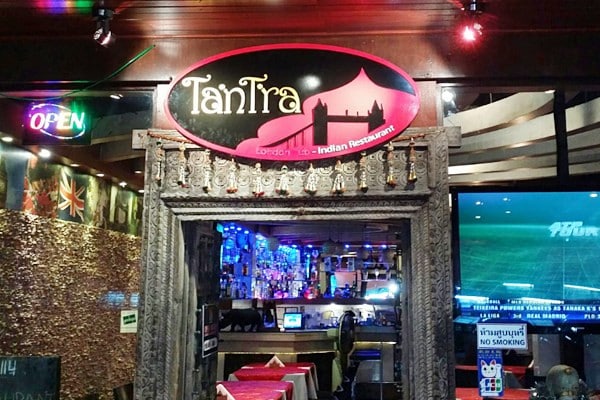 5. Baluchi
The exotic Indian-themed Baluchi is tucked inside the lavish Horizon Patong Beach Resort. The restaurant has the most exhaustive Indian menu that includes North Indian, Gujarati, Mughlai, and Jain Cuisine.
All the dishes are cooked to perfection with authentic flavors and tastes.
Two must-try dishes here are the lip-smacking Paneer Lababdaar and Palak Chicken. Palak Chicken is very much liked by the locals. It comprises a boneless chicken dipped in palak gravy and mixed with authentic Indian spices.
The ambiance is very inviting, and the staff is really hospitable, which makes this Indian restaurant even more homely.
Apart from the food, this restaurant is known for its chic ambiance.
Address: Thaweewong Rd, Soi Kepsap, Amphur Kathu, Patong Beach, Phuket
Timings: 1:00 PM - 11: 30 PM
Price for Two: Approximately THB 2250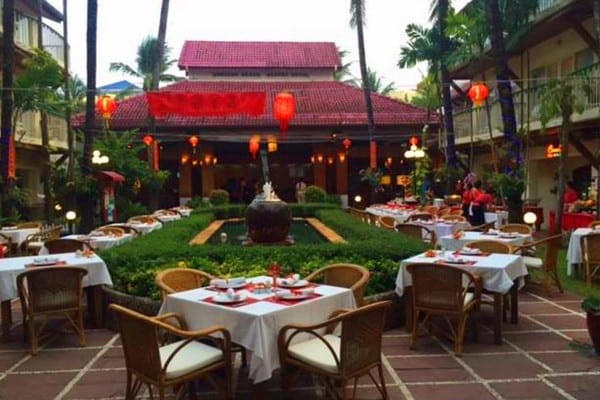 6. Soul Curry Restaurant and Bar
Soul Curry Restaurant and Bar is a peaceful dining facility that serves exemplary Indian food to its customers. It is a fine-dine choice, having very professional and polite staff.
Besides delicious Indian cuisine, it also serves authentic Thai food. The promising environment and food tempt one to visit here again and again for home-like food.
The chefs bring the rich flavors of India to Phuket through these lip-smacking dishes. There is no dearth of good and classy Indian restaurants in Phuket that serve great authentic food, but soul curry is a class apart.
The divine ambiance and home-like hospitality make you want to spend hours here. The famous Indian philosophy of 'Atithi Devo bhava' (guests are akin to god) can be seen in its full spirit here.
This small and cozy restaurant gratifies all your gastronomical needs. The owner of Soul Curry Restaurant and Bar, Mr. Maan, is super courteous and looks after every guest personally.
Address: Sawatdirak Rd, Tambon Patong, AMphoe Kathu, Chang Wat, Phuket
Timings: 11:00 AM - 11:00 PM
Price for Two: THB 500 - THB 700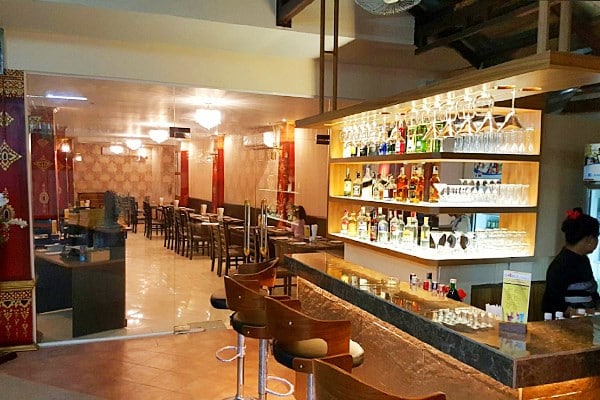 8. Delhi Darbar
Delhi Darbaar is the center for mouthwatering Indian-style street food and flavorful delicacies. It brings authentic flavors from Delhi to satisfy your hunger pangs.
The North-Indian style dominates the food options. A fact that sets it apart from the competitors is that it is Jain-friendly. There is a different menu specially designed for Jains so that they can eat comfortably without compromising their beliefs and traditions.
So, you get vegetarian, non-vegetarian, and Jain food under one roof. The variety of food offered under all three categories is overwhelming.
The restaurant is located inside The Kee Resort & Spa in the Patong area. It is a family place with a simple setting.
Address: The Kee Resort & Spa, 152/1 Thaveewong Road, Patong Beach, Kathu, Phuket
Timings: 11:00 AM - 11:00 PM
Price for Two: THB 500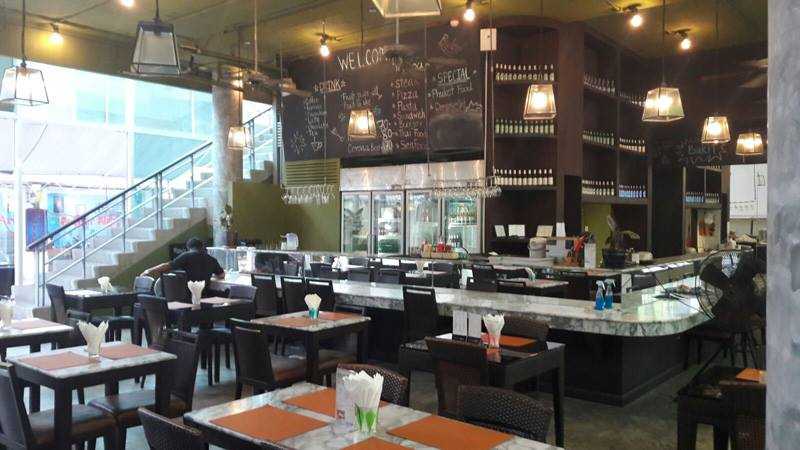 9. Curry Delight
The Curry Delight Restaurant is conveniently located at the southern end of the famous Kata Beach in Phuket. The restaurant has been winning the hearts of people with great Indian food and also with exquisite Thai food.
Dal tadka and lamb rogan josh are particularly the specialties of this restaurant. The area here is very spacious and can comfortably accommodate a good number of people at a time.
There is also a pool table available here, perfect for people who would rather spend time playing pool than wait for the food aimlessly. The pool table charges are THB 20 per round.
The staff is very friendly, and the food is authentically Indian and pretty spicy. You can expect low prices but high-quality cuisine here.
Address: Koktanod Road Tambbon Karon, AMphoe Mueang Phuket, Chang Wat, Phuket
Timings: 11:00 AM - 11:00 PM
Price for Two: THB 500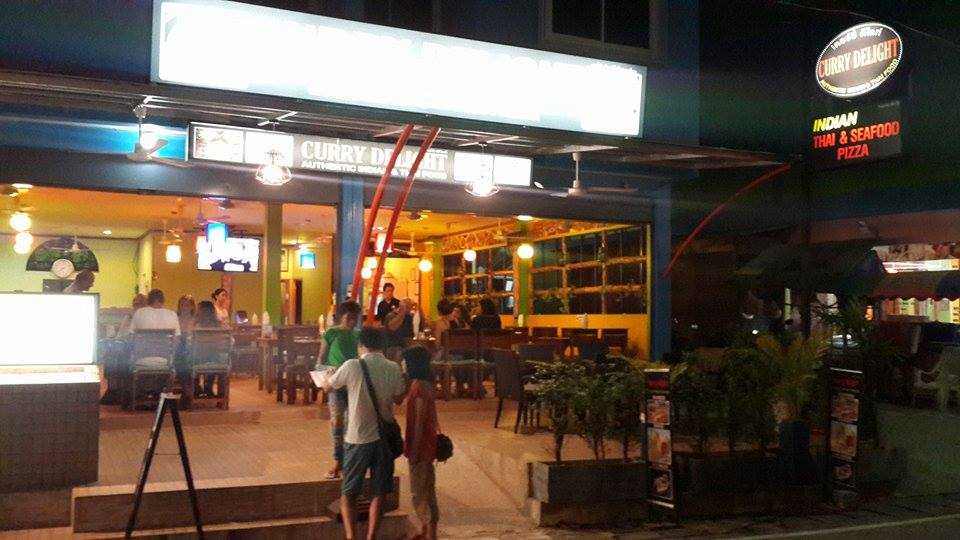 10. Casablanca Restaurant
Casablanca could just be the place for you if you wish to have Indian non-vegetarian food coupled with classic spices and flavors.
It is located inside the Royal Paradise Hotel & Spa. The restaurant serves up certified Halal food, and it does so with panache. However, you would be surprised to know that wine is also served here!
Halal non-vegetarian food and wine is a rare combination facility that is hard to find even in India. The highlight of the halal non-veg menu is lamb leg tandoori, which is served hot and fresh. The restaurant has an Arab setup, with Arabian-styled walls, Ali baba vases, and whatnot!
The oriental music in the background adds more charm to this experience. Don't forget to try their cocktail sAMosa and mushroom-do pyaza.
The naan bread is also a visual and culinary treat. All of this, as well as elements of Pakistani and Nepalese cuisine, make this eatery a preferred choice for non-vegetarians.
Address: The Royal Paradise Hotel, Patong, Phuket
Timings: 12:00 PM - 11:00 PM
Price for Two: THB 3000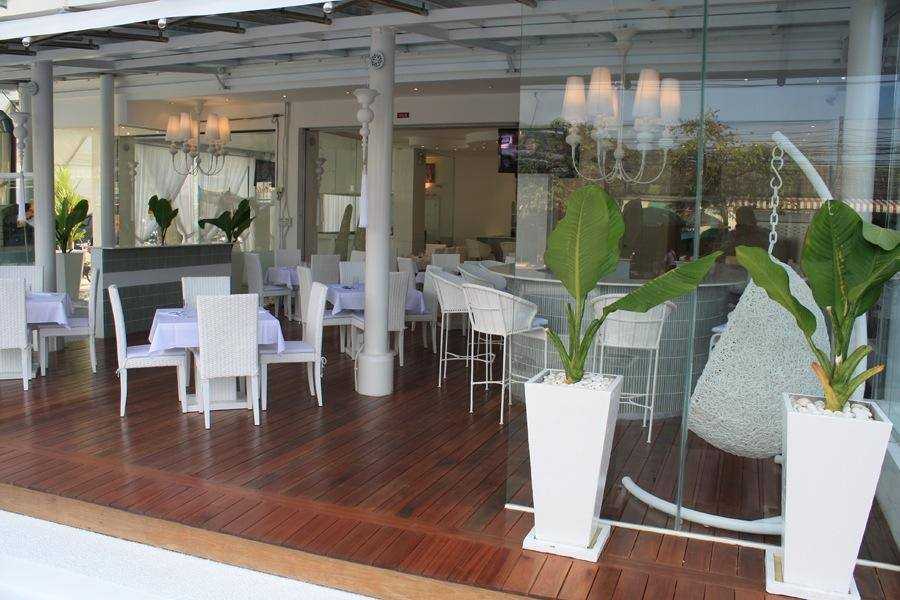 11. Curry Night
Curry Night is a famous Indian-origin restaurant that was established on Cape Panwa many years back. It has evolved to become a popular choice of eatery in Phuket over the years.
It is a fAMily-run restaurant serving high-quality curries that are pretty reasonably priced. The food here is served up by super warm and friendly staff in a pleasant, partly open-air upstairs setting.
All the meals are prepared with authentic Indian spices and hence might not be suitable for people with a sensitive tummy.
Here, you get an excellent range of both vegetarian and non-vegetarian dishes. In addition to that, you can also try some vegan dishes and impressive Thai delicacies.
Location: 19/15 Sakdidej Road, Wichit, Muang, Phuket 83000, Thailand
Open: Daily from 11 AM to 12 AM
Phone: +66 (0)89 726 4495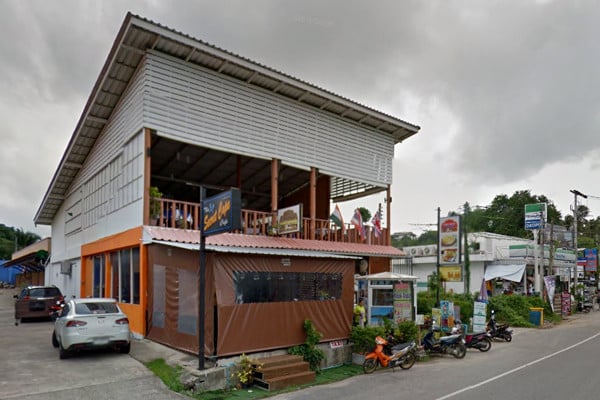 12. Highway Curry- Indian and Thai Cuisine
It is one of the best Indian restaurants in Phuket, specializing in tandoor and sizzlers. It has a very pleasant and friendly atmosphere with warm orange walls and polite staff.
The restaurant specializes in sharing-style dishes and a social dining experience. It has an impressive menu of authentic Indian dishes.
From fragrant curries to tandoor-grilled meals, every dish is prepared with equal love and care.
Their signature creation includes the Highway Special chicken Tawa, Chef's special Prawn, Fish, Meat, and Vegetable sizzler. The chef can customize dishes to specific needs, including making them vegan-friendly.
The classy wooden decor with open-air seating makes this space even more appealing.
Location: 375/2 Patak Rd, Karon, Muang, Phuket 83100, Thailand
Open: Daily from 11 AM to 11 PM
Phone: +66 (0)83 024 3015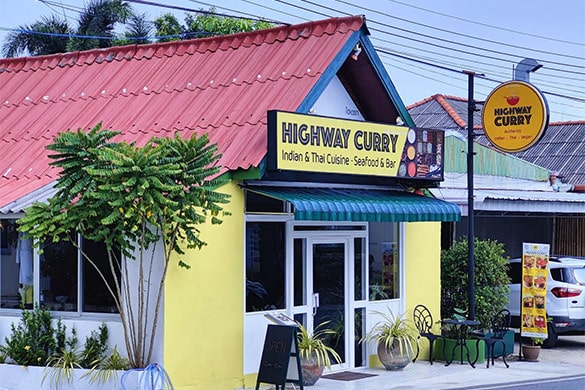 13. Live India
Live India is a cozy little restaurant located close to the coast of Cape Panwa. The restaurant is popularly known for its great food, low prices and well-spoken waiters.
Some famous dishes here include saag mutton, palak paneer, and prawn vindaloo.
They have an impressive selection of naan bread, with the garlic one being the top choice.
You will find plenty of vegetarian dishes, as well as a few Thai options. The staff here is very humble and cooperative. They are more than willing to customize each to your needs and desires.
The space is adorned with funky decor, giving it a chic vibe.
Location: 31/28 Moo 8, Sakdidej Rd. Wichit, Muang, Phuket 83000, Thailand
Open: Daily from 10.30 AM to 10.30 PM
Phone: +66 (0)81 537 9970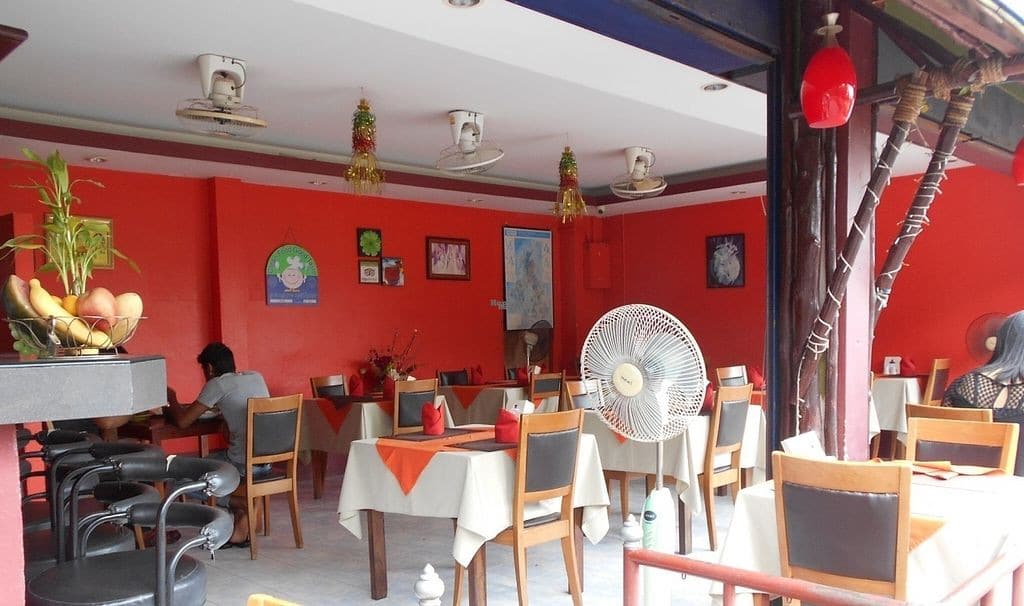 Wrapping Up
Now that you have the list, don't stop yourself from trying out these fantastic eateries in Phuket.
Do write to us about how you liked these places and also if they really stand up to the expectations of authentic Indian eateries.