Phuket is known for having some of the best surfing spots in Thailand. If you're looking to catch some waves, then surfing in Phuket is definitely worth considering.
Patong Beach is one of the most popular spots for surfing in Phuket, offering some of the greatest surfing experiences in the area.
Whether you're a beginner or a seasoned pro, you'll find plenty of opportunities to catch some waves and enjoy the beautiful scenery while surfing in Phuket.
So if you're searching for the best surfing destinations in Thailand, be sure to include Phuket on your list!
It will delight thrill-seekers to learn that this coastal island is a surfing hotspot!
You can undoubtedly catch a few nice waves that are certain to make your next trip to Thailand a memorable one.
Read on to know every significant detail you need for Surfing in Phuket.

What is the Best Time To Surf in Phuket
Phuket's low season, i.e., from April to September, is the best time for surfing. Phuket's west coast is the ideal location for surfing.
Even if Phuket doesn't have the same jaw-dropping waves as Hawaii, it may nevertheless provide some excitement to your trip.
The gentle surge that hits Phuket originates from the Indian Ocean, skipping over the tip of Sumatra.
The monsoon season, which brings higher waves and stronger winds, is greatest from April through October. The ocean is often quiet for the remainder of the year.
Phuket organizes yearly surfing competitions on various beaches from June to September. It started when Quiksilver sponsored a series of competitions at Kata Beach in 1999.
The Kamala Go Surfing Club is currently recognized for funding surfers' participation in regional and international events.
Best 5 Places to Consider for Surfing in Phuket
The top locations include Surin Beach, Nai Harn Beach, Kamala Beach, Kalim Beach, and Kata Beach.
Kalim Beach
Of all the others, Kalim Beach is regarded as one of the greatest. Surfers may catch up to three-meter waves in the off-season!
Since Kalim is a genuine reef break and not a sandbar kept in place by an outer reef, it has some really significant advantages.
It's an uncommon performance wave in the Land of Smiles because it can transform the largest wet-season swells into waves that hold at above levels.
Despite being a right, some people like to whip down the sharp left and then lip back over.
A steep water face that might even hollow down as it coils is where you end up if you go in the usual manner.
You shouldn't anticipate being alone while it's performing its magic because local teams will constantly be keeping an eye on this.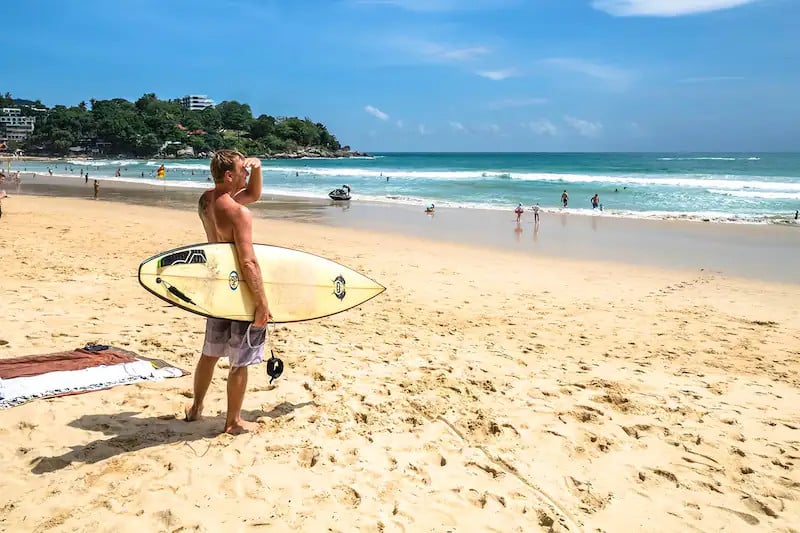 Kamala Beach
The Kamala Beach, the middle, with its three-meter-high waves, is ideal for experienced riders. The southern portion of the beach offers extremely soft waves that are excellent for novices.
The sandbars of Kamala Beach are held in place by a fringe of strategically placed reefs. It is the first of Phuket's more well-known harbours to receive significant surge exposure.
Along its length, a good variety of waves of all sizes and shapes may be encountered.
At the InterContinental Phuket Resort's entrance on the north end of the beach, you might witness0 4-8-foot swells.
It builds on the headland point, holds well, and provides night right-handers into the sand. For learning groups, shorter days cause them to become clumsy and sluggish.
Pansea Beach
The reef cluster that skirts Pansea Beach's northern tip produces one of the island's best right-hand waves.
Unfortunately, you're entering the territory of five-star hotels at this point.
This is because there are frequently reported instances of employees at the adjacent Amanpuri and Surin Hotel attempting to prevent surfers from reaching the break.
When there's any substantial size (about 4 foot+) in the forecast, it's worth attempting to sneak through since you can score a solid shoulder with a good wall for ripping for around 30-40 meters.
However, as rides end on shallow rock portions, it is important to lip out at the appropriate moment.
Airport Reef
At Phuket's northern tip, the first surf area bears the airport's name. The reason is simple to understand—planes buzz over the seashore all day long.
On several occasions, they approach the water so closely that you can see the ripples on the surface caused by the jet engines.
Strangely, Sirinat National Park is in charge of protecting the entire region. The northern region of Phuket is made up of the large bay known as Nai Yang, which extends all the way to Phuket's northernmost tip.
Here, there are a few passable shore breaks that fluctuate in nature with the shifting sandbanks throughout the year.
The true lure is the coral reef out at sea, which occasionally produces head-high A-frame sets when something greater is predicted.
It's one of the island's few intermediate+ places since you have to paddle 1,000 meters from shore to the break, and you can't utilise longboats as a shortcut because they won't normally leave if the seas are rough.
The strongest and heaviest waves on Phuket Island may be found at Surin Beach, making surfing there rather difficult. The beach is ideal for expert surfers as a result.
Kata Beach
With waves that may reach a height of two metres, Kata Beach is appropriate for both novice and experienced riders.
Phuket surfing started on Kata Beach. It remains one of the island's most visited locations and is where we'd probably recommend starting.
To the south end of Kata, the best form of orderly rows help to amplify even 2-3 foot swells into something steeper and faster.
It is among the few locations where you may rent boards directly on the sand, similar to Kuta Bali.
The primary dangers are the waves' abrupt drops and the numerous jet skis being operated by inexperienced riders.
Buying a Surf Board in Phuket
Buying a surfboard is less expensive in Phuket than in places like Europe and Australia.
If you intend to bring your own surfboard, be careful to verify your airline's policies on luggage and hand-carry goods.
You can also rent surfboards hourly at Surin, Kamala, and Kata beaches.
The price of long-term rentals is negotiable. Skimboards, bodyboards, and paddleboards are among the many boards available for rental.
Phuket is well-known for its relaxing beaches, nightlife, shopping, and cuisine. However, if you're there between April and October, make an effort to see this vibrant city's more adventurous side.
Whether you're visiting for a honeymoon or a family vacation, try something different and make a selection.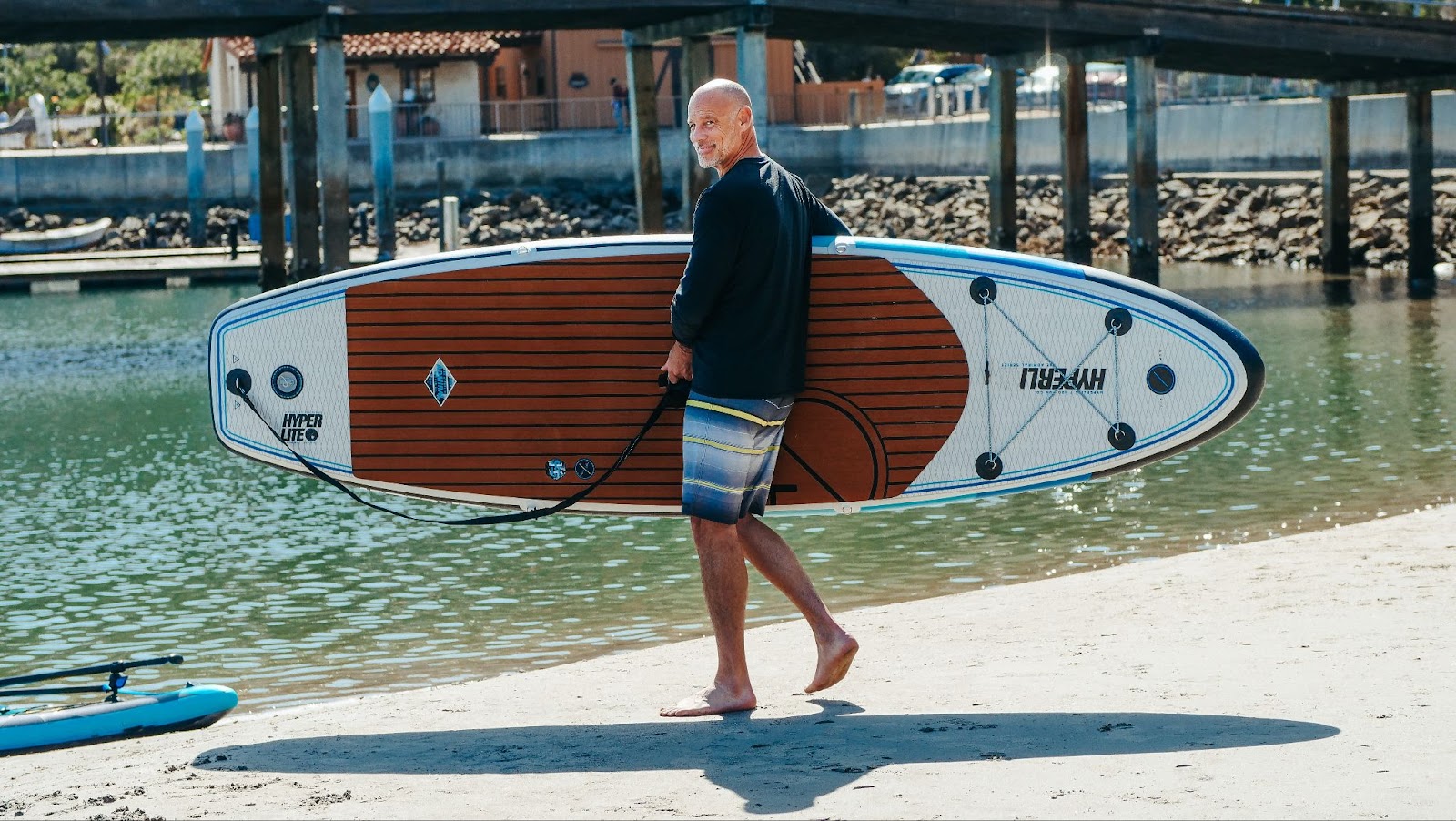 Longboarding in Phuket
Longboarding is best practiced on beaches like Kamala, which is near the northern end and has calmer waves. Many individuals use shortboards to navigate the swift beach breakers.
However, the beaches in Phuket are a much better area for longboards. At the conclusion of the surf season in Phuket, longboards are great when the waves are lovely and smooth but too tiny for shortboards.
There are sometimes more longboards in the water than shortboards, suggesting that longboard surfing is more popular in Phuket than shortboard surfing.
Pro Tips For Surfing
It is advised to hire a guide if you are a newbie to get you started.
Some locations lack board rental businesses. Carry your own.
Use a surf leash at all times.
To prevent sunburn on your skin, use sunscreen.
Use a big surfboard as a novice.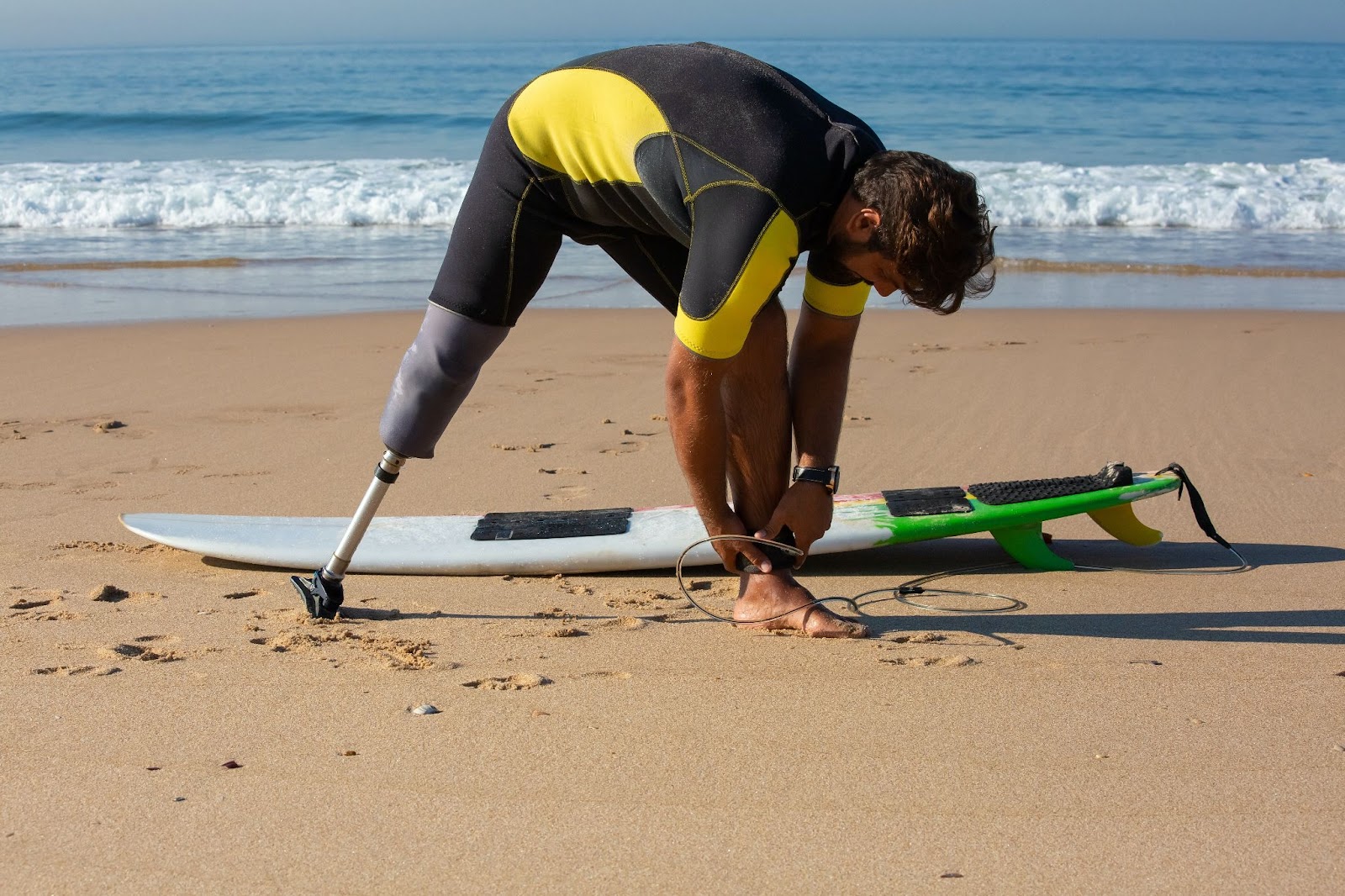 Things to Consider Before Going For Surfing
1. Choose the Right Surfboard
Selecting the wrong surfboard might ruin your surfing experience in Phuket. Choosing the proper surfboard requires more consideration of the volume and rocker than simply choosing the most costly model.
The height, breadth, and length of the surfboard are referred to as its volume. The best surfboard for a novice is one with a large capacity. A wider base makes it easier to balance, which is crucial for surfing.
2. Have The Necessary Safety Gears
Like any other activity, surfing has significant risks. However, due to its nature, they are more complex. Therefore, purchasing all the required safety equipment is crucial to guaranteeing a positive surfing experience.
Helmets and leashes are the two most crucial pieces of equipment you need. A urethane string known as a leash is fastened to the deck of a surfboard close to its tail. It secures you firmly to the surfboard and keeps you from being carried away by powerful waves.
3. Wet Suit is Recommended
A wet suit is an item of thermal clothing that protects you from the sea's chilly water. While surfing, the waves might sting your skin because they smash so violently. As a result, it is advised that you get a high-quality wetsuit for surfing.
If you are surfing in chilly water, this is extremely crucial. It shields your body from UV rays and the sting of marine animals in addition to safeguarding you from cold water and skin rashes. Neoprene foam is used to make wet suits, which are extremely lightweight.
Final Words
Surfing is a great sport that you must try at least once in your lifetime, especially in Thailand. However, there might be some seasons that are not suitable for surfing.
During those seasons, you can also explore other recreational spots and cultural heritages in Phuket.
Editor - Thailand Nomads
Cindy quit her 9 to 5 job to pursue her passion for exploring mesmerizing locations in Thailand. She has been living here for the past 5 years now and through Thailand Nomads, she shares her experiences and insights about the must-visit places in Thailand.
Email: cindy@thailandnomads.com