Koh Phangan, known for its monthly Full Moon celebrations, is the epitome of a backpacker's paradise.
Uncover the best hostels in Koh Phangan for backpackers, where budget-friendly accommodation meets vibrant social atmospheres, perfect for making new friends and unforgettable memories.
With so many stunning beaches and inexpensive cocktails, it's a perfect place for adventurous backpackers.
This is the reason why hostels have emerged in every nook and corner of Koh Phangan, making it difficult to differentiate the good from the bad.
Therefore, we have created this insider's guide to the top 11 hostels in Koh Phangan that are perfect for Back papers.
With the full moon celebration expanding in size and popularity every year and now being regarded as the biggest festival in Thailand, this tiny island has established a reputation as a backpacker's paradise.
Add it to your bucket list for sure!
However, you should know that hostels fill up quickly, especially during the high season, so be sure to book in advance.
8 Hostels in Koh Phangan for Backpackers – 2023 Review
1. See Sea Backpackers
See sea Backpackers is more than just an affordable place to stay. They are dedicated to building a clean, safe and comfortable environment where the guests can feel a sense of home.
It is a perfect place to enjoy all the fun, beauty, and magic that Koh Phangan offers. The place has affordable accommodation for all types of backpackers.
The hostel is situated in a quiet location in Ban Tai, just steps from the sea, restaurants, and shopping. They provide both private and dormitory options to suit every budget.
The hostel provides a clean, cozy, and comfortable environment for all.
From their quality mattresses and pillows, renovated and modern bathrooms, to the chill-out lounge and gaming center, they have perfected every detail to make your stay here as homey as possible!
Their friendly and knowledgeable staff will go the extra mile to help you book adventurous excursions, make recommendations for food and nightlife, and provide onward travel.
They will get you involved in the local community and make sure that your stay in Koh Phangan is as unforgettable as possible.
Address: 30/1 Moo. 1 Koh Phangan, Surat Thani, Thailand 84280
Contact: +1 416-882-3133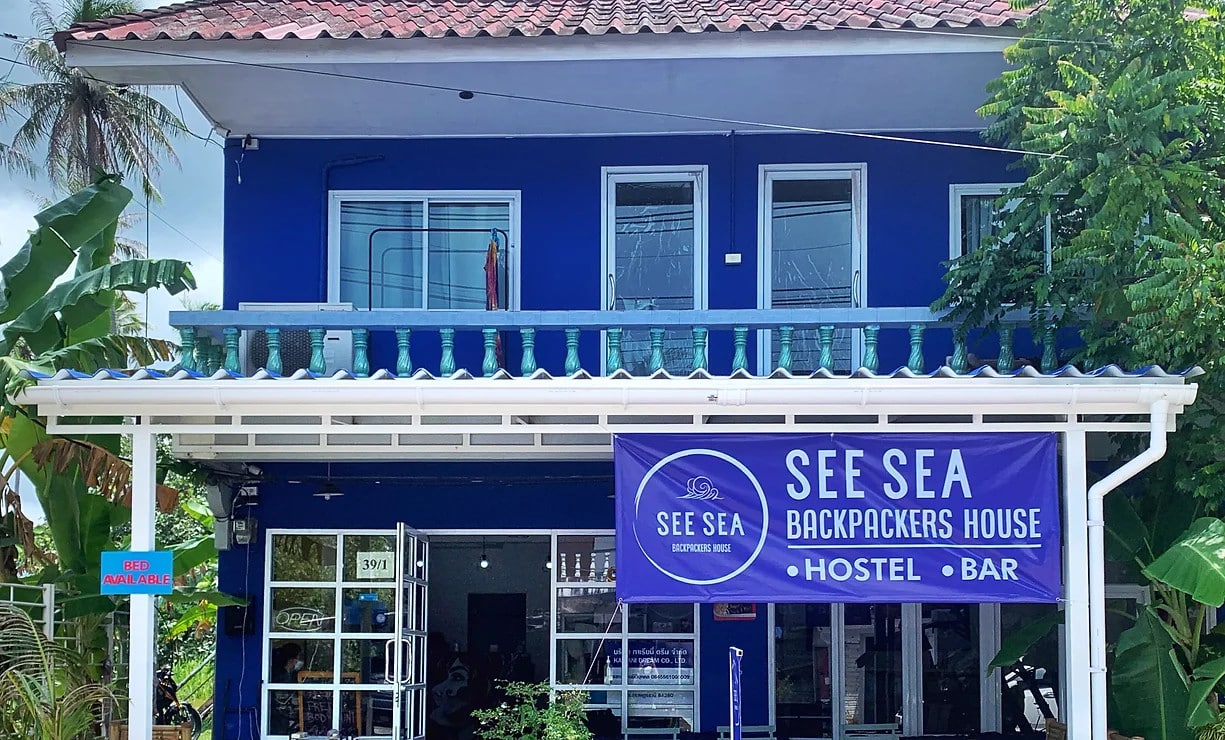 2. Goodtime Beach Backpackers
If you're searching for a more intimate party hostel on Koh Phangan, Goodtime Beach Backpackers is the finest option you can consider as its the top backpacker hostels in koh phangan.
There is a tonne to enjoy about Goodtime Beach Backpackers, including the awesome drink specials, the fantastic pool, the rad staff, and the high-speed WiFi.
The hostel is strategically situated on Sairee Beach, allowing you access and proximity to local attractions and sights.
Even though it is a party palace, Goodtime Beach Backpackers is a top hostel in Koh Phangan because they successfully achieve the proper balance. Since it's hard to party nonstop, there is also some downtime here.
The facilities here include Bicycle rental, a Car park, Free Wi-Fi in all rooms, BBQ facilities, Luggage storage, Cash withdrawal, Shops, and a Coffee shop
Address: 14/2 Moo 1, Koh Tao, Surat Thani, Thailand 84360 Phone: +66(0)872837530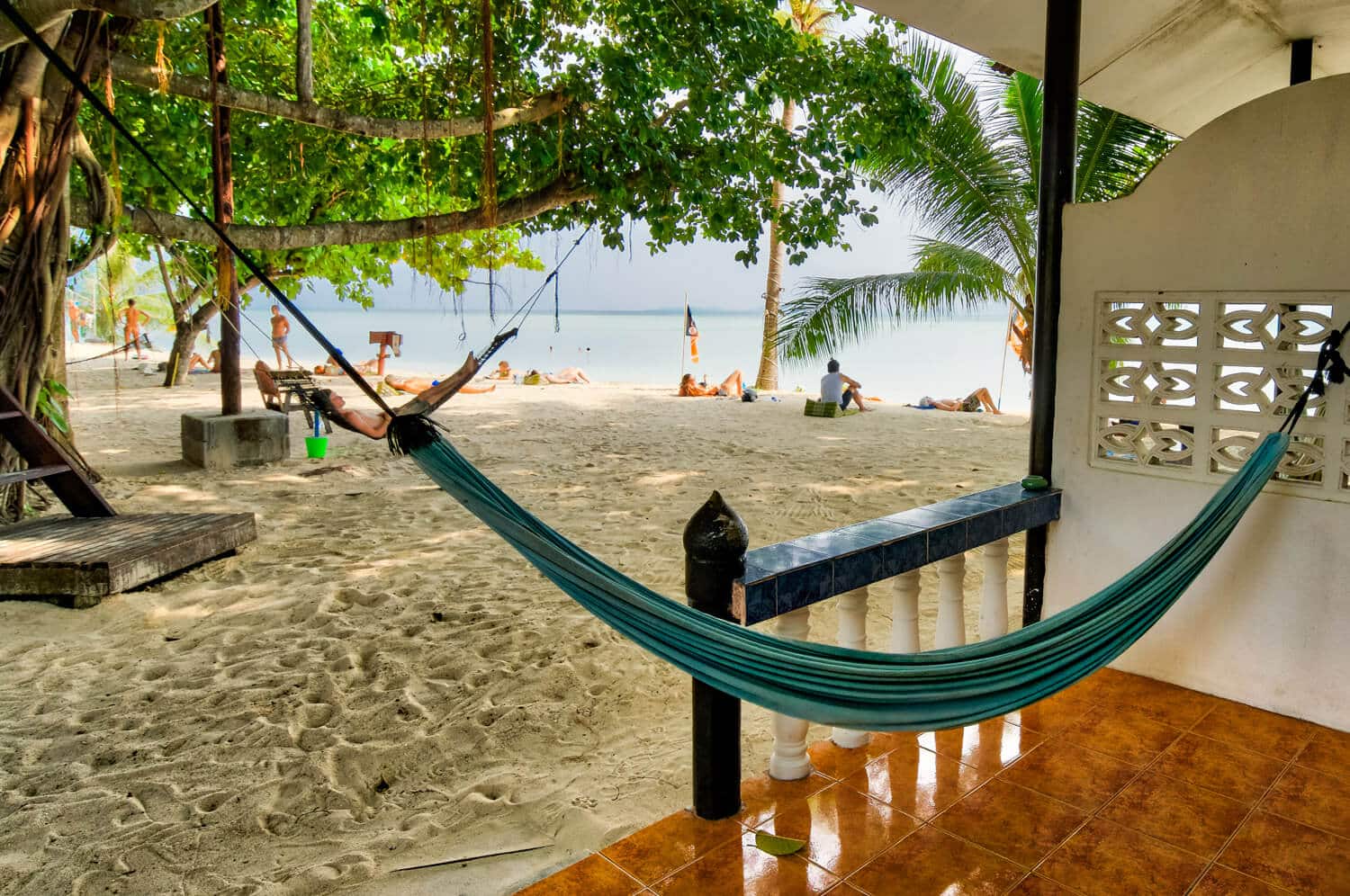 3. Echo Beach Backpackers
Echo Beach Backpackers is a fantastic hostel for young lone travelers in Koh Phangan.
Super cheap and unwinded, it is a perfect hostel for people who enjoy partying but also value a good night's sleep.
As usual, this location fills up quickly during the full moon seasons, so plan beforehand. Every night, they provide complimentary drinks as well as fantastic drink specials.
If drinking games are your thing, be sure to join the hostel family in them! Although the dorms are quite modest, they are very reasonably priced.
The hostel is only a 10-minute drive from Thong Sala Pier. If you're looking for a nice bite to eat, stop by and try out one of their great dishes, which include western and Thai food.
Have a refreshing drink at their beachfront bar, where they run happy hour from 5 pm - 8 pm.
Onsite, they have a free pool table, bean bag chairs, a beach swing, hammocks, & Free WiFi.
Address: 30, Ban Tai Subdistrict, Ban Tai, Ko Pha-ngan District, Surat Thani 84280, Thailand
Phone: +66 65 649 2212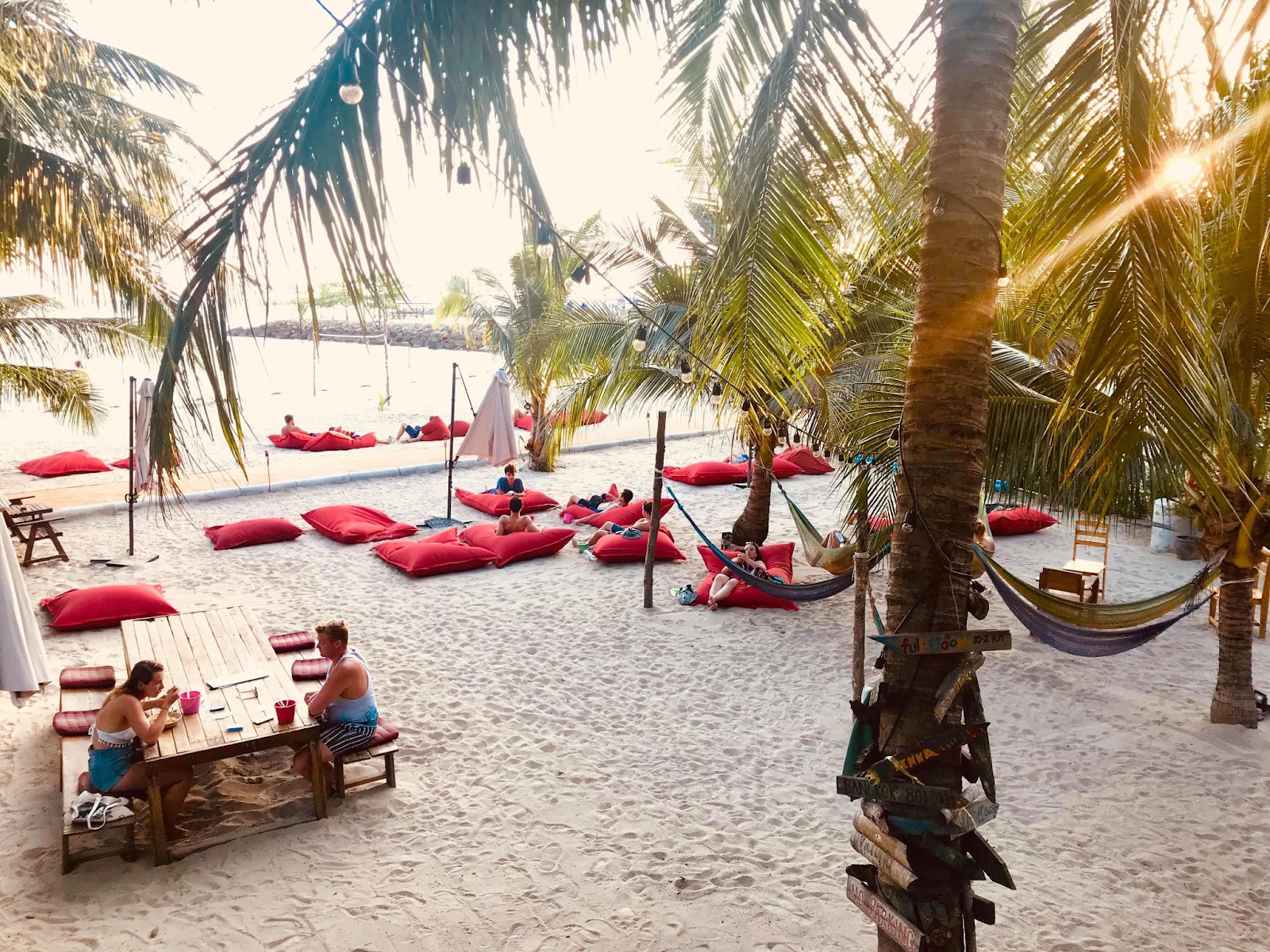 4. Phanganist
Phanganist Hostel is without a doubt the greatest inexpensive hostel in Koh Phagan for travellers. It is strategically situated in Thong Sala, allowing you access and proximity to local attractions and sights.
It is a good all-arounder since it is contemporary, elegant, and has a distinctive hostel vibe.
Even when the party starts, the dorms are quiet and dark, so you don't have to join in if you don't want to. You can cuddle up and get some rest!
Live DJ nights are held at The Phanganist Hostel frequently during the half- and full-moon phases. The ideal area to hang out during the day, get a tan, and start planning for the evening's escapades is beside the swimming pools!
There are plenty of sun loungers available for everyone, as well as a charming yoga deck that is yours to use.
The car parking and the Wi-Fi are always free, so you can stay in touch and come and go as you please.
Rated with 3 stars, this high-quality property provides guests with access to massage, a restaurant, and an indoor pool on-site.
Address: 140 / 16 Moo 1, Thong Sala, Ko Pha-ngan, Thailand, 84280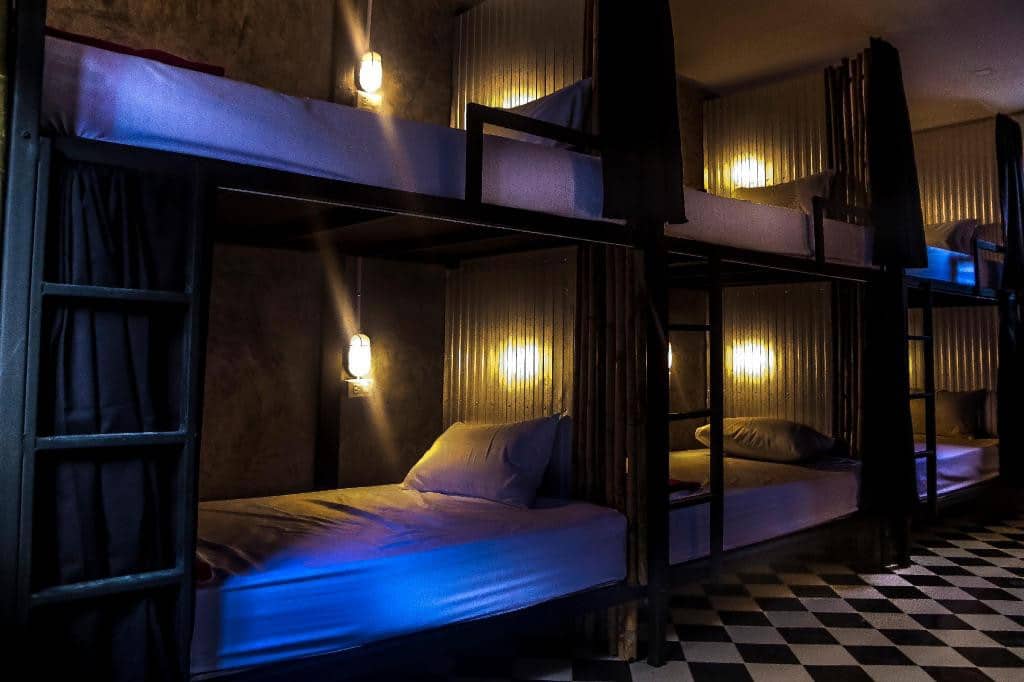 5. Treechart Hostel
Treechart Hostel is a fantastic party hostel in Koh Phangan and has established a reputation as the friendliest hostel in Thailand. It is situated in the center of Thong Sala and draws a laid-back, extremely entertaining population all year long.
At Treechart, there is always someone ready to start the party, which is one of the reasons it is one of the most highly regarded hostels in Koh Phangan.
Make the most of the late check-out option, sleep off the hangover, and enjoy every second in your oh-so-comfy bed!
The car parking and the Wi-Fi are always free, so you can stay in touch and come and go as you please. Don't leave without visiting the well-known Bottle Beach.
The on-site convenience of the restaurant and fitness facility are just two of the unique amenities that will make your stay here a memorable one.
Address: PX5R+CCQ, Ko Pha-ngan Sub-district, Surat Thani 84280, Thailand
Phone: +66 81 893 8035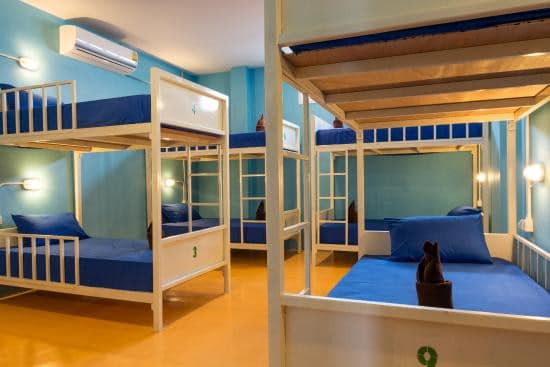 6. Love Station
Love Station is the ideal guesthouse on Koh Phangan for digital nomads. This really laid-back hostel offers superb WiFi and lots of room for work.
You can work from the interior common area, the garden, or even the cafe; the choice is yours.
Love Station has a drinking culture, but it never goes out of control. This makes it the perfect place for digital nomads who want to have a good time but have deadlines to meet and little time to recover from a night out.
At Love Station, the private rooms are very affordably priced and have air conditioning. It is the place to go if you need to get out of the dorms.
Address: 81/37, Ban Tai, Ko Pha-ngan District, Surat Thani 84280, Thailand
Phone: +66 96 641 4418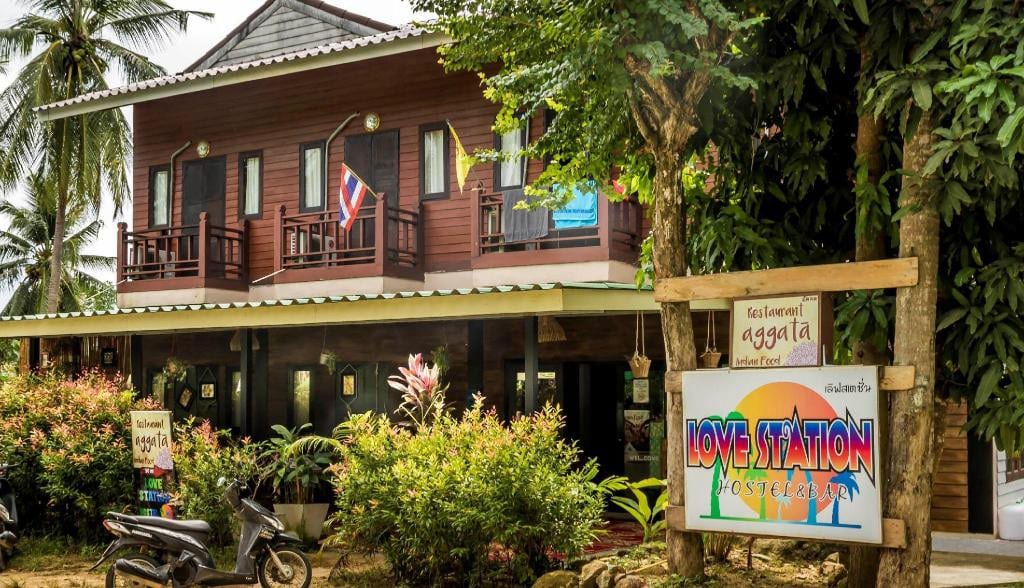 7. Phangan Arena
Koh Phangan's Phangan Arena is a fantastic hostel for travelers that provides incredible value. Those who enjoy being active while traveling already will love this hostel to the core.
They have their own outdoor gym with machines and free weights, as well as a 7-a-side football field. They also have a prominent swimming pool that you must definitely enjoy.
The hostel bar is the ideal location to be after an intensive workout. Legends are made at the Phangan Arena's nightly beer pong competitions. The winners receive free beverages!
With more than 250 beds available, this place gets pretty dang busy during Koh Phangan high season. Therefore, book in advance.
Address: 111 moo 1 Ban Tai Koh Phangan, Koh Phangan, Surat Thani 84280, Thailand
Phone: +66 82 530 3440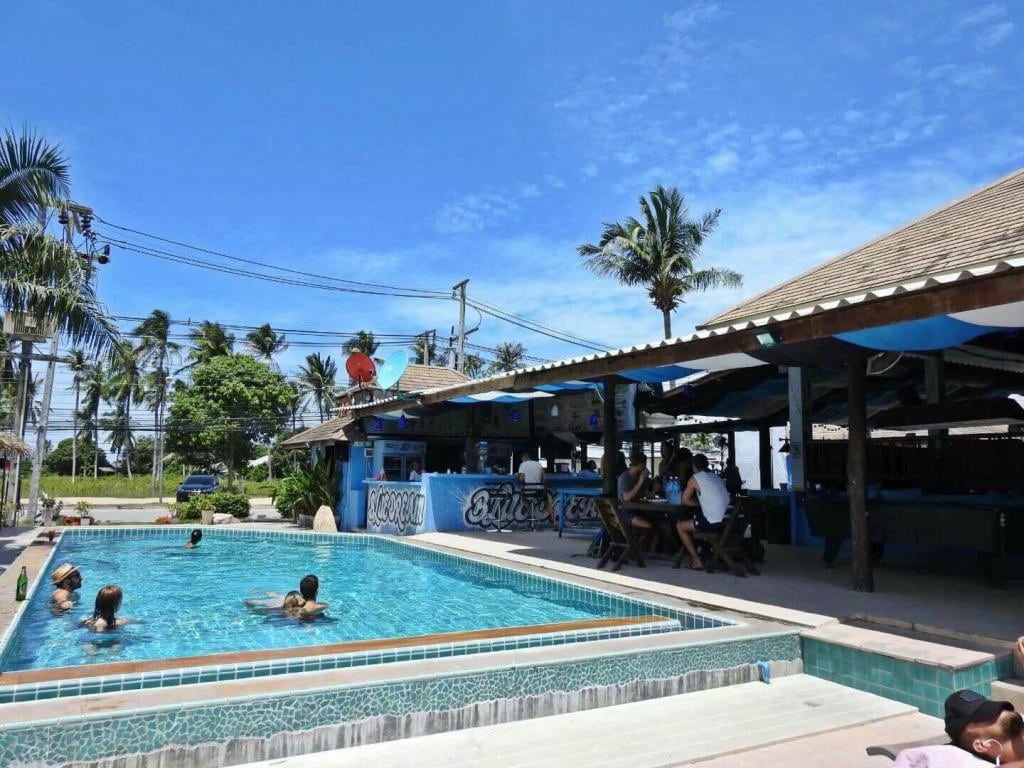 8. Ban Kai Hostel
Baan Kai Hostel is the ideal backpacker's accommodation for individuals looking to have a good time is Baan Kai Hostel. It is an inexpensive, cheery hostel with all the essentials a party-goer would need in Koh Phangan.
Guests can access the free WiFi network, security lockers, and a 24-hour desk staff if they want assistance.
Although the Baan Kai Hostel kitchen is available to you, you shouldn't waste your time cooking when there are so many delicious street food vendors right outside your door and some fantastic shops in close proximity.
Address: Unnamed Rd Ban Tai, Ko Pha-ngan District, Surat Thani 84280, Thailand
Phone: +66 64 613 9187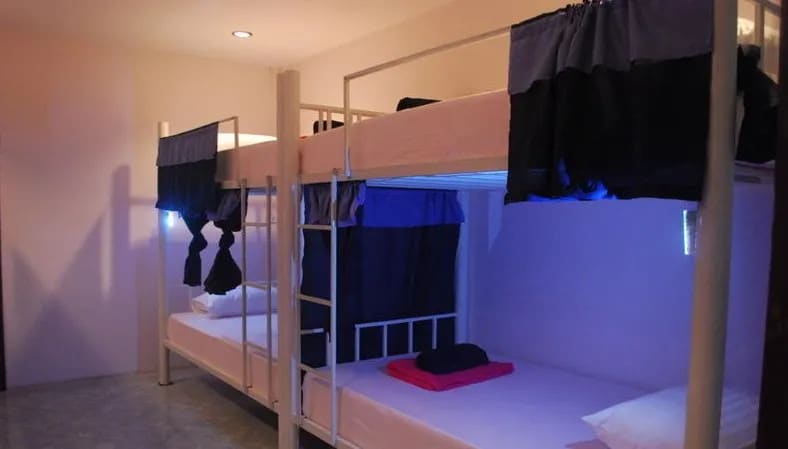 Wrapping Up
These are our picks for Koh Phangan's top 8 hostels which we have selected after a lot of research and analysis.
We are confident that you will locate an excellent hostel for your trip to Thailand using this list, which is by far the best one available online.
You can also check out these luxury stays or pocket-friendly accommodations in Koh Phangan.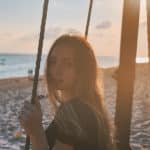 Noah Zaidi is an ardent traveler who has been documenting her Thailand exploration through Thailand Nomads. Her aim is to inform and educate people around the world about the must-visit places in Thailand.