The culture of Thailand places a high value on Thai massage. The technique has a long history—more than 2,500 years, to be exact. According to tradition, it was created by none other than the Buddha.
Thai massage uses acupressure techniques, yoga poses with assistance, and ideas from Indian Ayurveda.
There are already over 10,000 massage and spa studios in Thailand, and some of the best ones can be found in Koh Phangan.
Koh Phangan has some really fantastic massage parlors that will help you recuperate from your hangover from the full moon party and give your body some rest.
From beachside detox centers to acoustic saunas equipped with vegan treats and more, there is something for everything in Koh Phangan.
Unwind and rejuvenate your mind, body, and soul with our guide to the most relaxing massage spas in Koh Phangan, where you can indulge in a variety of traditional Thai and international massages amidst serene and tranquil surroundings.
Most places for spas on Koh Tao offer a diverse range of treatments and services, ensuring you find the perfect relaxation and rejuvenation experience to enhance your island getaway.
9 Most Relaxing Massage Spas in Koh Phangan – 2023 Guide
1. Tanaporn massage house
It is the best massage parlor you can find on Koh Phangan island.
Here you can enjoy professional Thai massage & Spa treatments by fully qualified Thai female therapists in a beautiful Thai house & garden.
The timber structure, white drapes, and complementary earth-tone massage mats and cushions lend a peculiar appeal to the place, which is rare.
With an extensive selection of treatments available and the different massages and facial care packages, you will feel very relieved and pampered.
At Tanaporn, you can combine massages on the head, shoulders, back, and feet. Their lemongrass aromatherapy massage is a must-try.
Address: 8/29 moo5, Ban Tai, Koh Phangan, Surat Thani 84280, Thailand
Phone: +66 81 078 7814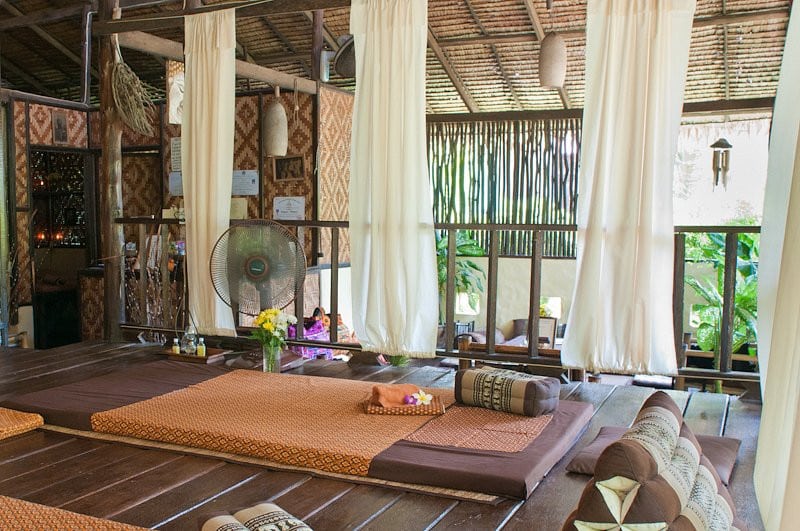 2. Kanda Massage
Look no further than Kanda Massage if you're searching for a reasonably priced and soothing Thai massage.
You can adjust the vibe and massage as per your preference. The masseuses here can make any massage stronger or softer and the environment hotter or cooler.
Since the therapists are so invested in your satisfaction, you will not be charged if your message is not enjoyable for any reason.
Thai massages, foot reflexology massages, coconut oil massages, Swedish massages, aloe vera massages, and many other options are available.
The Panthip Night Market and Kanda Massage are close by, so make sure to put these on your calendar.
Kanda, the owner, is an incredible massage healer. She has also taught her massage techniques at the local cultural center on the island.
All the services here are reasonably priced, so you can pick any without stressing about burning a hole in your pocket.
Address: 79/28 Ko Pha-ngan Sub-district, Ko Pha-ngan District, Surat Thani 84280, Thailand
Phone: +66 64 423 2629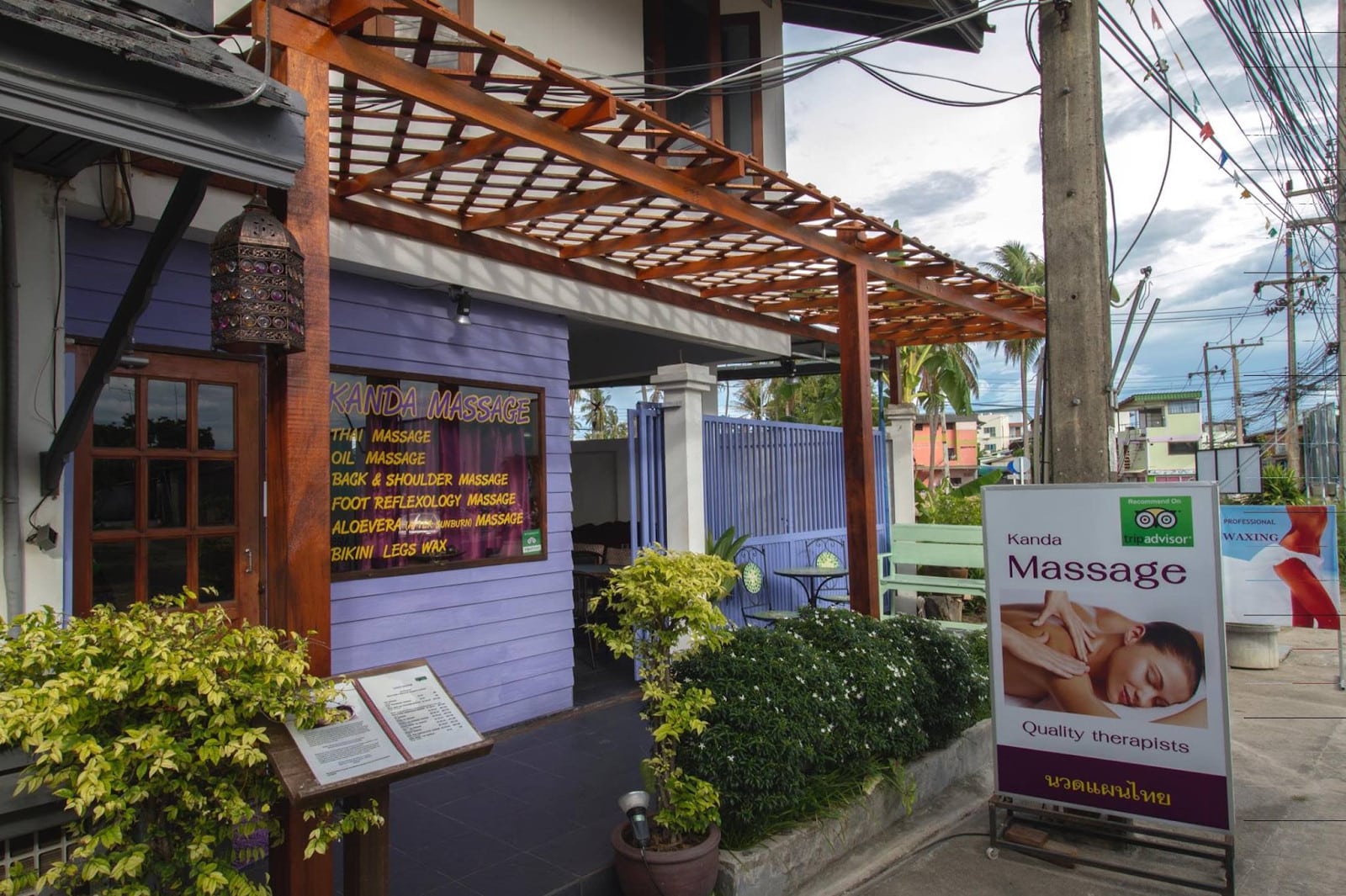 3. Tuk Massage
Visit Tuk Massage to experience Mama Tuk's magical hands. With beds lining Koh Phangan's breathtaking coastline, this massage parlor on the beach is the place to be at any time of day.
As the skilled masseuses begin to untangle the kinks and knots you've gathered while traveling, you may listen to the waves smash against the shore.
Since its inception in 2006, Tuk Massage has won over clients. The views are spectacular, and the mattresses are excellent.
Visitors can also receive head and shoulder massages, body and foot scrubs, or aloe vera massages in addition to Thai massages, in case you've had a few too many afternoons spent tanning!
Address: 61/10 Moo 8 Haad Salad, Koh Phangan, Surat Thani 84280, Thailand
Phone: +66 98 694 5295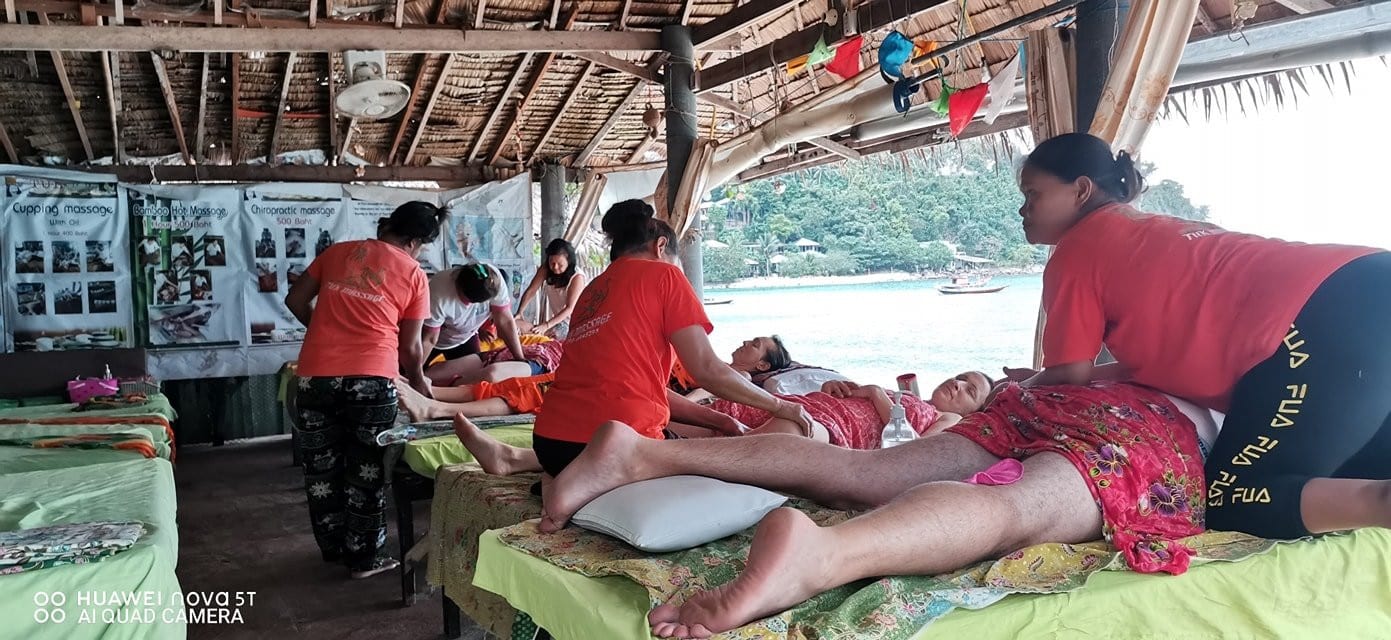 4. Orion Healing Centre
Established in 2005, Orion Healing Centre has gradually grown to be one of the island's most well-liked detox locations.
For starters, it is remote and away from the island's bustle, sitting at the end of a little road.
The facility also has it's very own private beach with many huts that have comfortable Thai floor cushions, which are great for lounging on.
You can choose from a wide variety of healing treatments at Orion Healing Centre and its extensive array of detox programs and on-site vegan and raw restaurants.
Consider a mud wrap to get creative, revitalize, and exfoliate. You can also use their Chi Nei Tsang abdominal massage technique from China to aid in digestion.
In addition to these unusual methods, the center also provides more conventional massages.
Address: 15/2 Moo8 Srithanu Koh-phangan Koh Phangan, Surat Thani 84280, Thailand
Phone: +66 77 445 966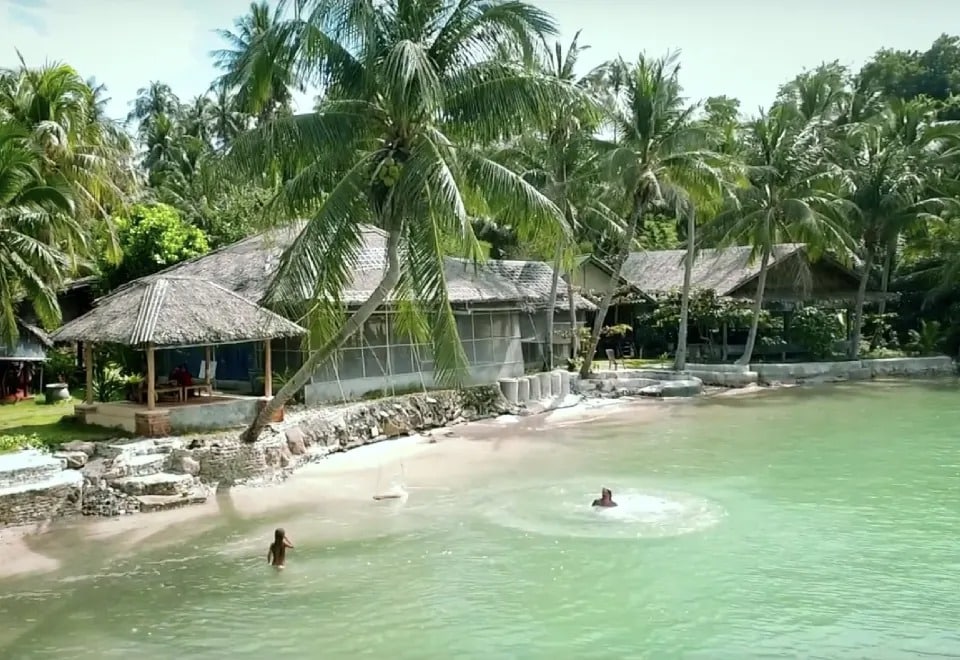 5. The Dome
The Dome is undoubtedly Koh Phangan's busiest spa after dusk.
The entry fee to The Dome, which includes a towel, is only $200, making it one of the coolest spaces for both healing and relaxation.
Visitors have access to two sauna domes, and each of them, with their unique acoustic designs and cool aesthetics, takes you to a fantastic condition.
If you are not in a dome, you can relax by the fire and chat with other spa guests, or have one of the vegan snacks or drinks.
Location: Ko Pha-ngan, Ko Pha-ngan District, Surat Thani 84280, Thailand
Contact: +66 86 190 5968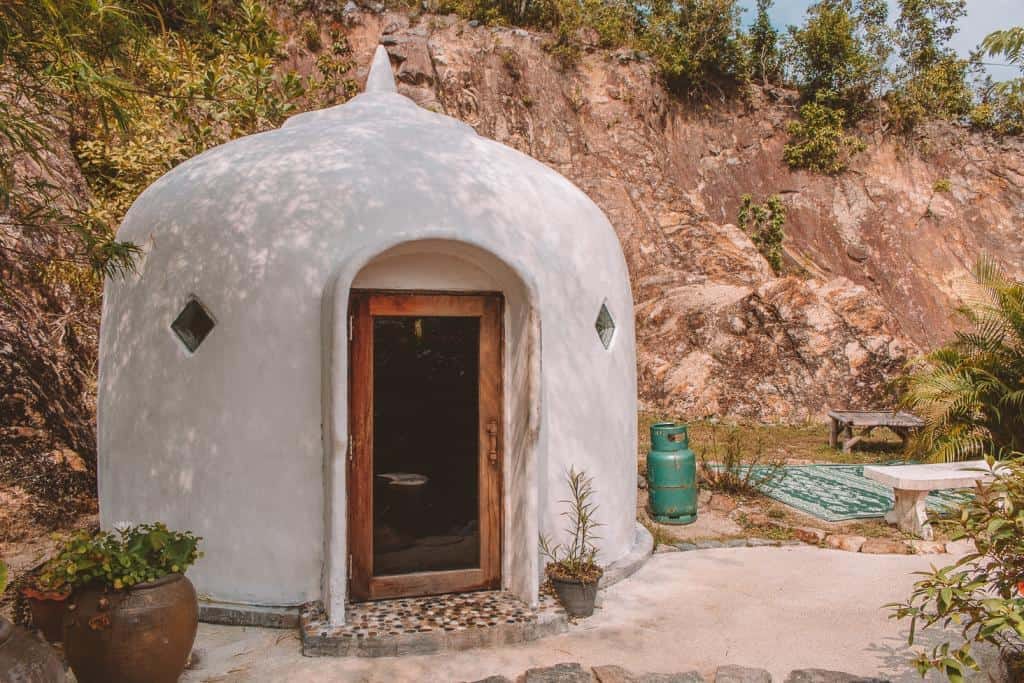 6. Ple's Massage
Ple's Massage is located just across the street from Kanda Massage. The ideal spot to unwind after a strenuous day of island touring is this charming tiny massage parlor.
Although we adore coastal and outdoor spas, there are times when a cool, manufactured wind is all we really need to enjoy a fantastic massage.
Some of the greatest Thai massages on the island.
Thai massages, foot massages, and oil massages are all available at Ple's Massage. Additionally, you can choose how long your massage will last.
For instance, the accommodating staff gave us the option to decrease the duration of an hour-long massage for a reduced cost.
Location: Ko Pha-ngan, Ko Pha-ngan District, Surat Thani 84280, Thailand
Contact: +66 82 417 5139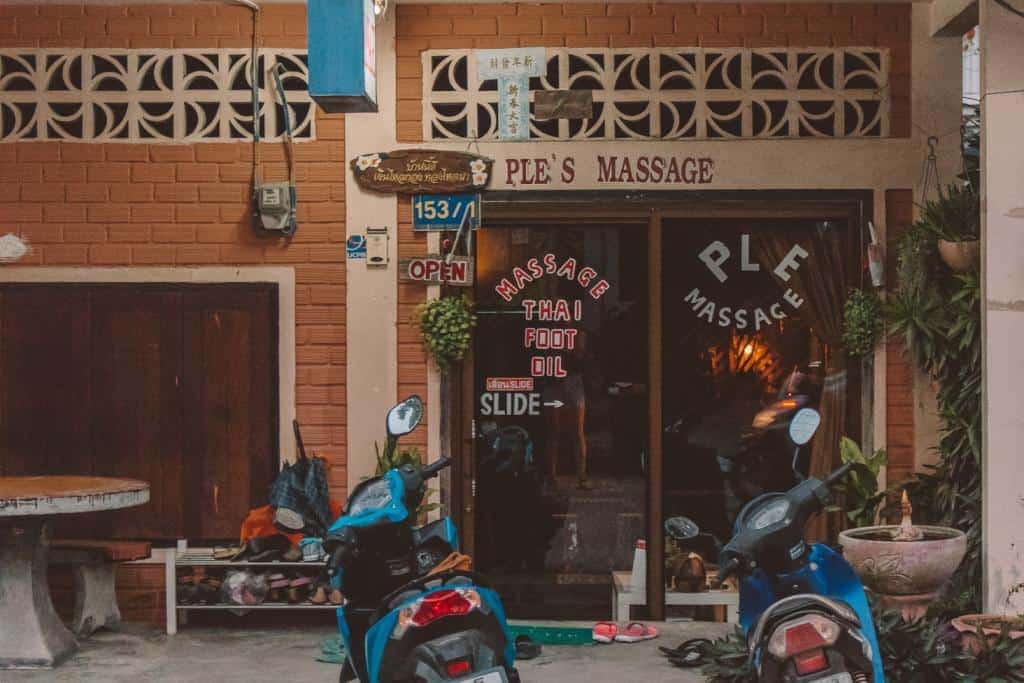 7. Cocohut Spa
Cocohut Spa is situated right next to the Gulf of Thailand. Although anyone staying at other luxurious accommodations is invited to visit, this spa is a component of the resort.
For up to two persons, the spa provides a selection of packages that are sure to relax you.
For those visitors who prefer an hour of leisure before returning to island activities, more straightforward treatments like Thai massages are also offered.
Some spa treatments are more extravagant and incorporate naturistic delights like outdoor showers. You have a choice!
Location: 130/20 Had Rin Nai, Sunset, Coco Beach / Leela Beach, Moo. 6 T. Bantai A. Koh Phangan Suratthani 84280 Thailand
Contact: +66 98 675 4345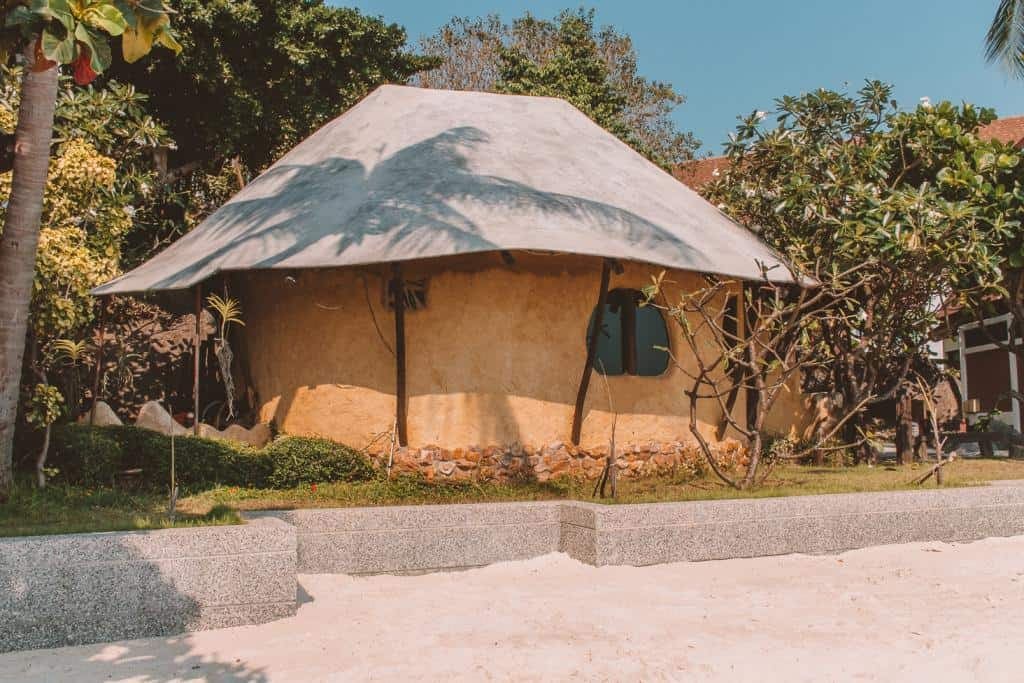 8. Siam Healing Center and Yoga
Siam Healing Center offers yoga, massage training, and lodging.
Despite being conveniently located in Thong Sala, this location is sufficiently removed from the main road to envelop visitors entirely in peace.
Visitors to the property can truly feel at one with nature because foliage completely encircles it.
If you're feeling stressed out after taking too many overnight buses, their traditional Thai massage will help.
A sports massage, on the other hand, can revitalize your worn traveler's body. Jeab, a woman from the capital who founded the center, first opened it as a tiny massage parlor.
This expanded until it reached a major center on Haad Rin in 2001, at which point it was transferred to its current, more serene site.
If you need to refill your appetite following a rejuvenating treatment at Siam Healing Center and Yoga, the center also has Cafe de Siam.
Location: 94/3 Thong Sala, Surat Thani Tambon Ko Pha-ngan, Amphoe Ko Pha-ngan, Chang Wat Surat Thani 84280, Thailand
Contact: +66 899 658 752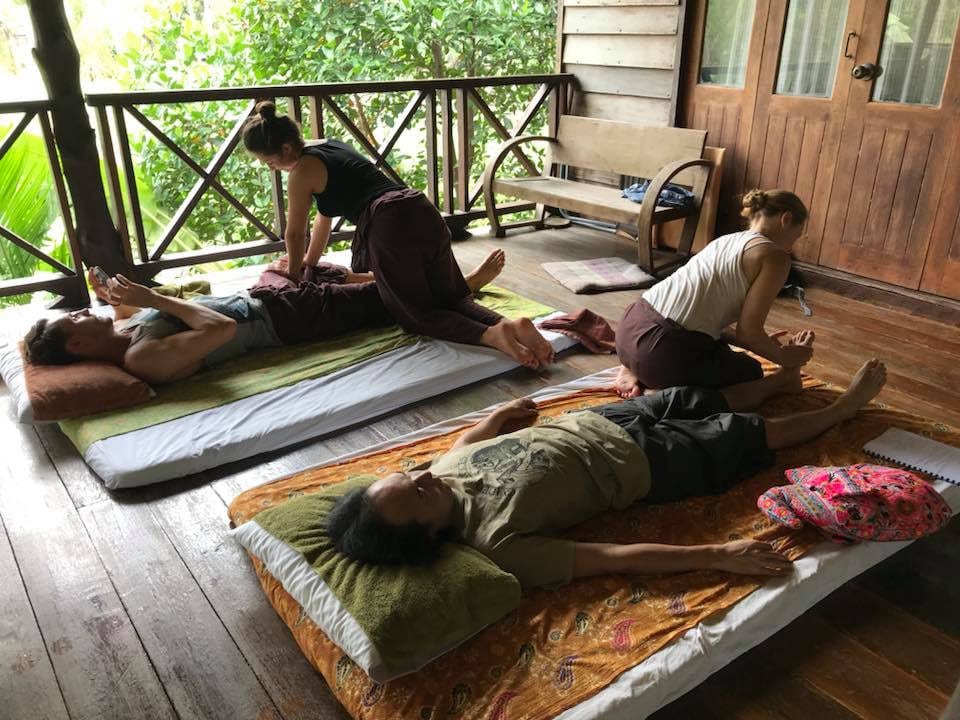 9. Lavella Spa
Lavella Spa is a professional massage salon located on the main street in Ban Tai, Koh Phangan. The salon is dedicated to providing a relaxing and rejuvenating experience to both locals as well as tourists.
Lavella offers a variety of massage techniques, including Thai, Deep Tissue, and Hot Stone massage.
Their sauna is perfect for relieving stress and tension, and our waxing services are designed to leave your skin feeling smooth and soft.
For a truly luxurious experience, try our Lavella Spa Treatment Package, which offers a menu of several massage types you can choose from.
Here you also get package deals that include multiple services, so you can customize your experience to suit your needs.
Whether you're looking for a relaxing massage or a complete spa day, Lavella Spa has something for everyone.
Address: Moo 1, 114/11, Ban Tai, Koh Phangan, Surat Thani 84280
Phone: +66 6 9521 222 93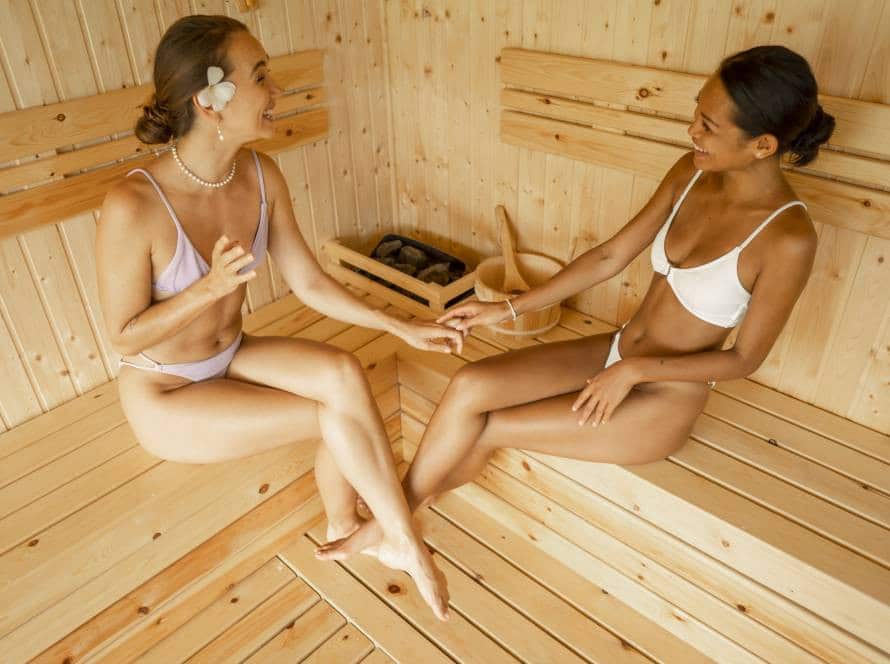 Wrapping Up
One of the most popular pastimes in Thailand for both tourists and locals is getting a Thai massage.
In Koh Phangan, you can locate a Thai massage parlor on nearly every street. For many visitors, receiving a Thai massage is a must-do experience, and many return regularly each week.
However, if not done properly, a massage could aggravate your muscle stress if not done properly. Therefore, choose only a reliable massage parlor, ideally from the list above.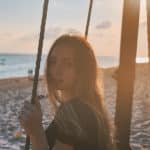 Noah Zaidi is an ardent traveler who has been documenting her Thailand exploration through Thailand Nomads. Her aim is to inform and educate people around the world about the must-visit places in Thailand.