Renting a scooter is indeed the greatest option for experiencing the beauty of Koh Phangan.
There are so many attractions, renowned restaurants, beaches, waterfalls, and other sights to explore.
However, be mindful of the fact that riding a bike in KohPhangan can be intimidating. Make sure you are a confident driver with driving experience.
Additionally, you should ensure that the bike you rent is in good condition and isn't heavily worn out.
Unleash your spirit of adventure with the best bike rentals in Koh Phangan, offering a diverse selection of well-maintained scooters and motorcycles, friendly service, and affordable pricing, enabling you to explore the island's pristine beaches, lush jungles, and hidden gems at your own pace while soaking in the true essence of this tropical Thai paradise.
6 Best Bike Rentals in Koh Phangan – 2023 Review
1. Budget Two
Right off the Thong Sala Pier, Budget Two is another fantastic rental facility on the island. If you decide to hire a bike right away after getting off the boat, it will be within walking distance.
If not, you can take a taxi there from your lodgings. Due to Budget Two's high demand, many of the bikes are already reserved, especially around the Full Moon.
If you are certain that Budget Two is the property you want to rent from, you can sign up for a waitlist.
Address: 64/8 Thong sala Pier Koh Phangan, Surat Thani 84280
Phone: 061 685 14559
2. Ton Bike Rent
Ton Bike Rent is a well-known location on the island due to its proximity to the Thong Sala Pier.
It offers quality bikes for a reasonable price and is friendly and trustworthy.
Although Ton typically only accepts passports, some individuals have been able to provide both a copy of their passport and a deposit.
Address: Ko Pha-ngan, Ko Pha-ngan District, Surat Thani 84280
Phone: 086 120 5902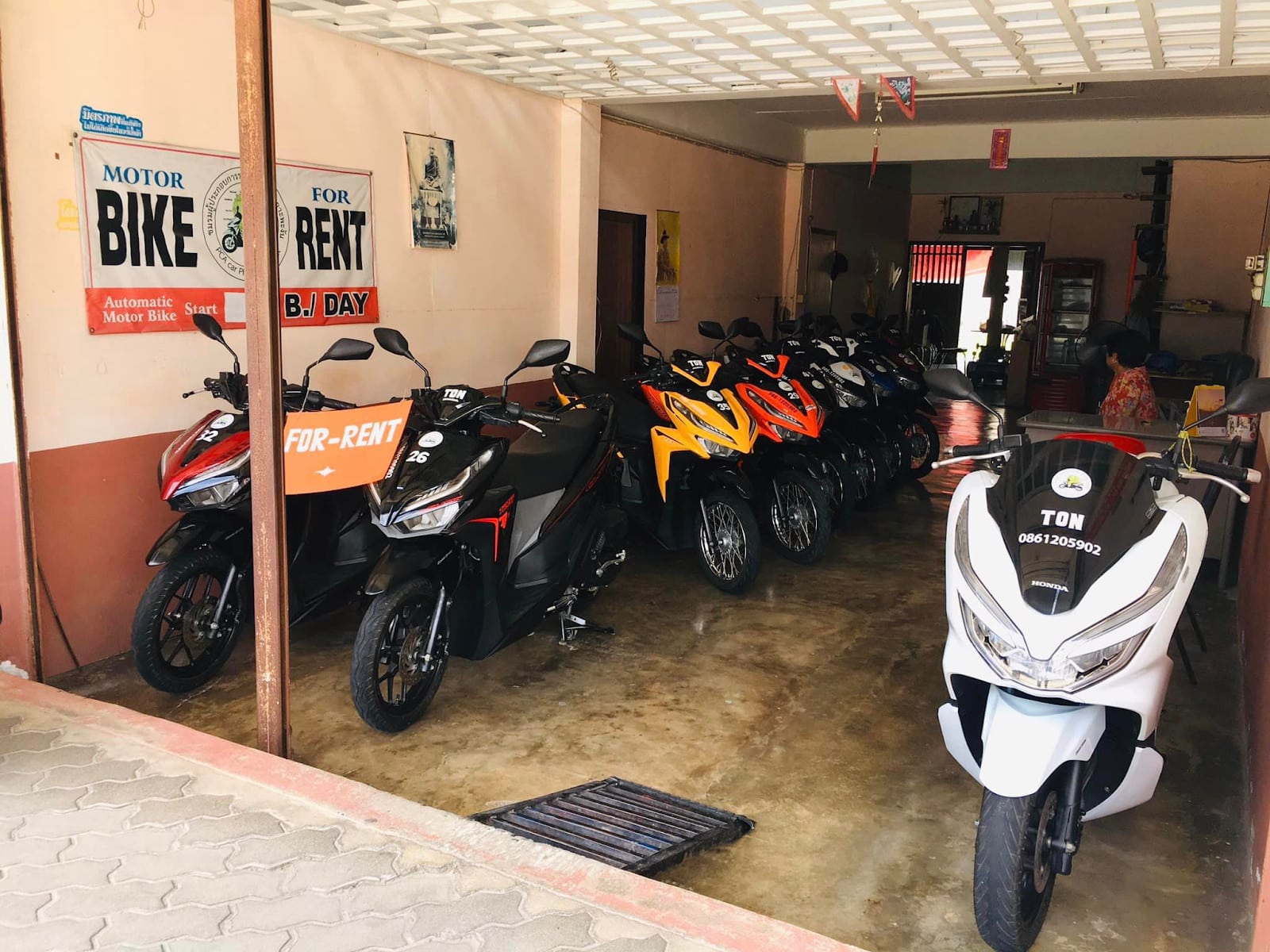 3. AUM Motor Bike Rentals
AUM is our top choice if you are looking for a bike for rent in koh phangan. It is the most famous late-hour rental in Koh Phangan.
It is located in a beautiful area with plenty of beaches, pubs, and excellent restaurants around, so you can turn to renting a bike into an experience even though it is 20 minutes from the Thong Sala Pier.
Address: Ko Pha-ngan, Ko Pha-ngan District, Surat Thani 84280
Phone: 085 057 3836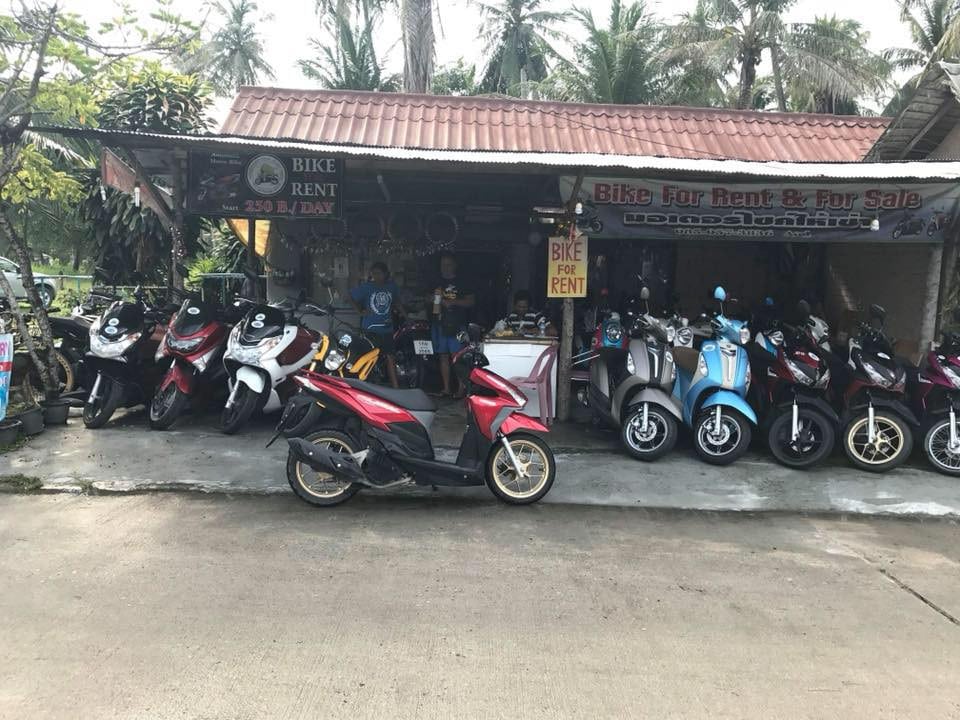 4. EasyBikes Koh Phangan
This is one of the best locations on the island to rent a scooter.
You can give Petro your passport in exchange for a 5000 Baht deposit. He is honest and will not press you for your passport.
The main benefit of EasyBikes is that Petro will deliver and collect bikes from your lodging!
I would either call them on the phone or send them a message on their Facebook page.
Address: Ko Pha-ngan, Ko Phangan, 84280 Surat Thani
Phone: 094 645 4971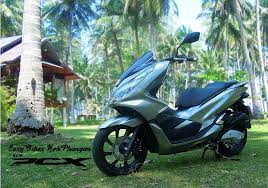 5. Pukki's Motor Bike Rental
Driving time to Pukki from Thong Sala Pier is 9 minutes. You may easily walk from where you are staying to her or take a 100-baht cab ride to get there.
Since Pukki is a kind, trustworthy woman who will provide you with high-quality rental services at an affordable fee, many local hotels and hostels will suggest her.
Address: Ko Pha-ngan, Ko Pha-ngan District, 84280 Surat Thani
Phone: 087 386 3932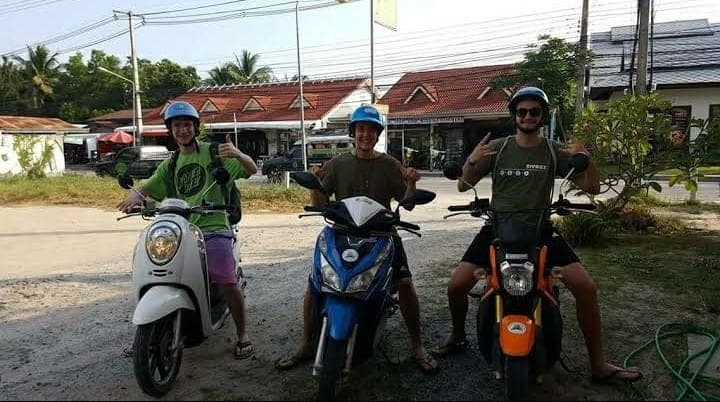 6. EARN Bike for Rent
This is the most authentic Thai bike rental in Koh Phangan. Since they already have enough customers, the shop's owners have no interest in advertising their bicycle business.
It is not even listed on Google Maps. The owners are lovely and have good English skills. They probably offer one of the most affordable rents on the island.
Many of the well-known hostels on the island are within walking distance of EARN.
They can be found at Baan Thai right before Food Factory.
Address: Chang Wat Surat Thani 84280, Food Factory, Tambon Ko Pha-ngan, Amphoe Ko Pha-ngan
Phone: 088-2520812 / 084-6222890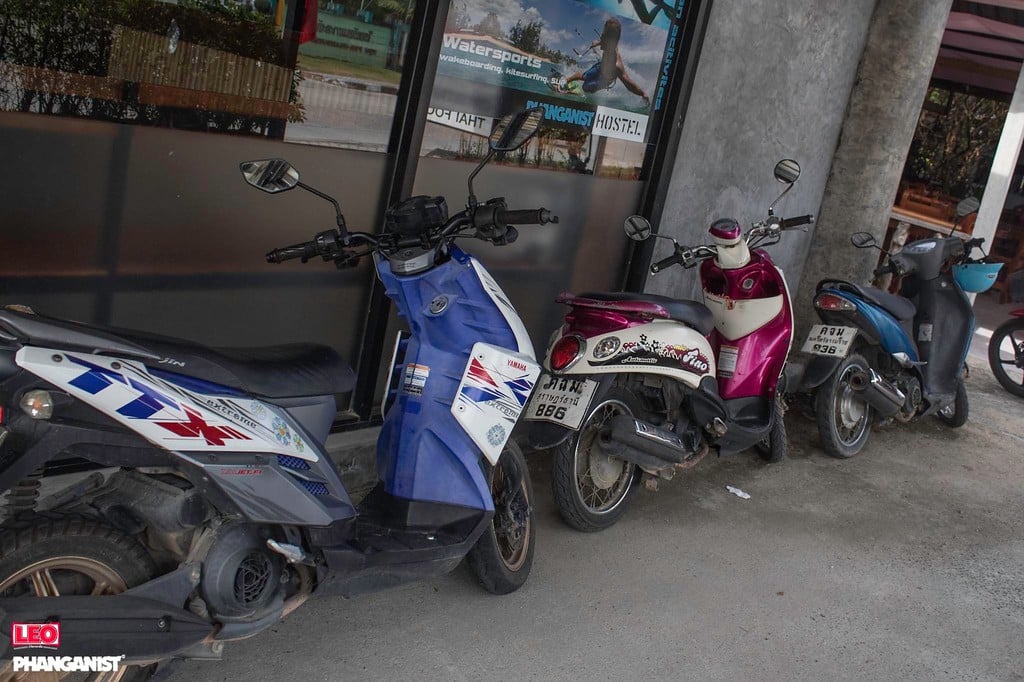 Wrapping Up
Unfortunately, tourists become easy prey for con artists. You will undoubtedly come across locations that offer to rent you a bike, but when you return it, they claim it is broken or has fresh scratches, etc.
Since they won't rent to you otherwise, they will have your passport. So be careful and rent bikes only from trustworthy rentals.
The good news is that Koh Phangan is a pleasant vacation spot for backpackers, and you can get plenty of trustworthy rentals. If you plan on staying here for a long, you can check out these hostels for backpackers in Koh Phangan.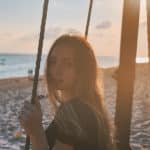 Noah Zaidi is an ardent traveler who has been documenting her Thailand exploration through Thailand Nomads. Her aim is to inform and educate people around the world about the must-visit places in Thailand.