The island of Ko Phangan may be most known for hosting the infamous Full Moon Party, but it has much more to offer than just beach parties.
A vibrant coffee culture exists on this sunny party island, ideal for visitors looking for a peaceful getaway and those suffering from the morning after.
It won't take long to locate iced coffees with condensed milk, miniature Nescafe espresso cans, or a cappuccino served straight up while exploring the streets of Thailand.
The coffee culture is currently a huge aspect of Thai life. Ko Pha Ngan is home to an array of exceptional cafes, offering a unique blend of ambiance and taste.
There are some fantastic independent coffee shops throughout the island. So remember to sample the freshly brewed, icy-cold coffees sold by street vendors!
Savor the laid-back café scene at the best coffee shops in Koh Phangan, where expertly crafted brews, inviting atmospheres, and delectable treats come together to create the perfect oasis for relaxation and rejuvenation on this idyllic.
9 Best Coffee Shops in Koh Phangan – 2023 Review
1. Bubba's Coffee
Tourists and locals alike have flocked to Bubba's since it opened in December 2015.
Bubba's is one of the finest cafes in ko phangan that is a thoughtfully designed cafe with a cozy atmosphere that provides great coffee made by the owner and resident coffee expert, Robin. It also serves lovely breakfasts and lunches.
They now operate a cafe in Haad Yao in addition to their original business in Baan Tai. The beautiful hills of Chiang Mai are where Bubba's coffee is produced, and it is all organic.
The best coffee beans are chosen and expertly roasted by the roaster. After roasting, the coffee is shipped right to Koh Phangan so you can sip on a hot cup of coffee.
Whether you are vegan, a meat lover or if you are on a gluten-free diet, there is a great choice of food options for everyone.
Bubba's boosts an all-day brunch and diner menu. This implies you can get your post-party burger at 7 am in the morning or your favorite breakfast late in the evening.
Breakfast, lunch, and dinner are served all day long. Dishes include house-cured salmon, Shakshuka, eggs Benedict, smashed avocado, burgers, and salads, and many more.
Address: 59, Ban Tai, Koh Phangan, Surat Thani 84280, Thailand
Phone: +66 93 436 7118
Facebook: https://www.facebook.com/bubbascoffeebar/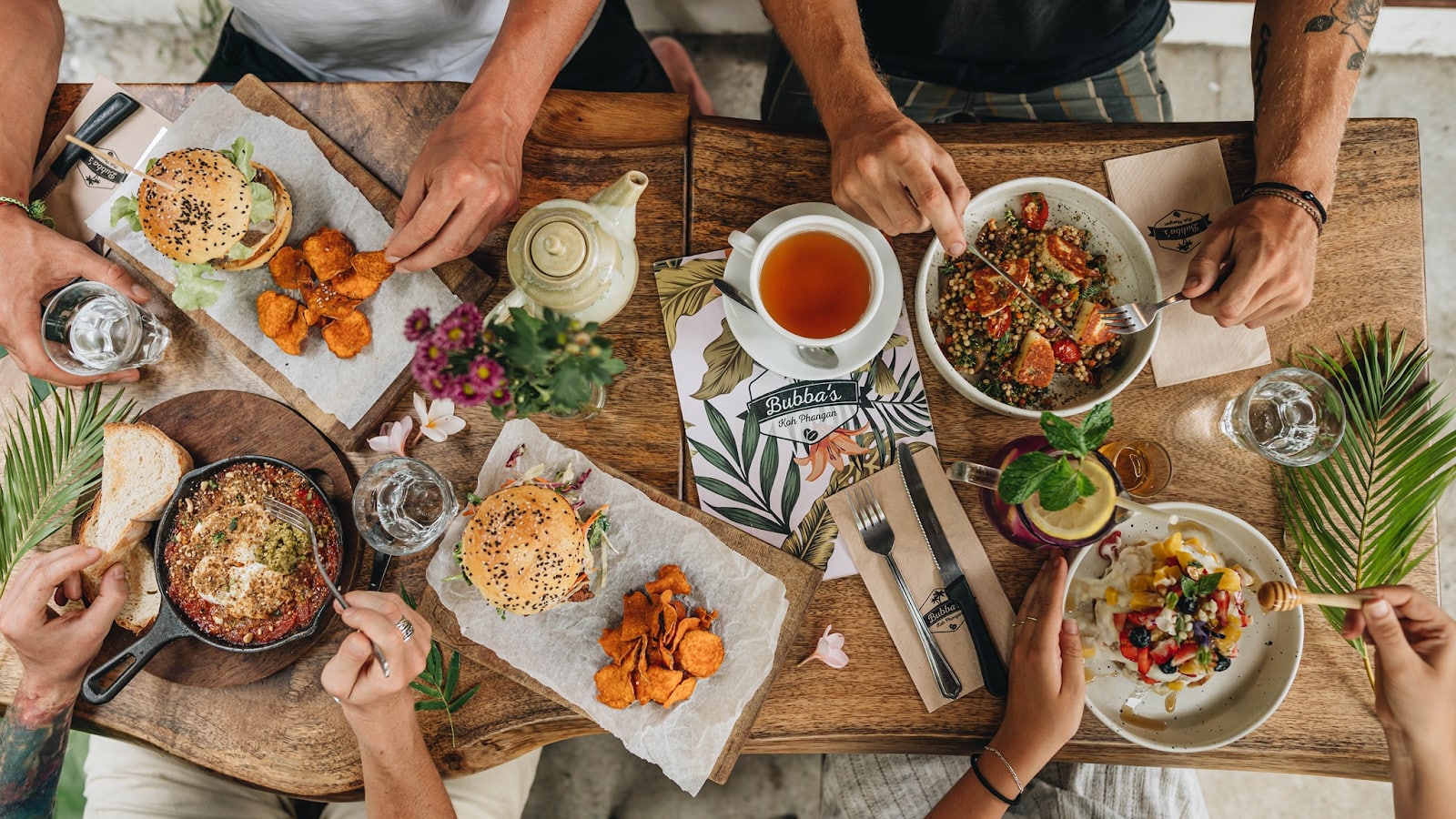 2. The World's End Cafe
The World's End Cafe is Koh Phangan's most well-known breakfast establishment with a great neighborhood atmosphere.
It is located in Chaloklum, just across from the Pier. You can get through the day with the coffee provided here.
The World's End Cafe wouldn't be a bad spot to spend your final minutes on Earth if the world really was coming to an end.
No matter what country you are from, it is sure to produce a familiar taste of home thanks to its extensive and diversified breakfast and lunch menu – and certainly in far nicer surroundings.
Along with a large selection of meal options, there is also a large drinks menu, which features both traditional espresso-based coffee drinks and smoothies that are great for rehydrating.
Address: Chaloklum Village, Koh Pha Ngan, Surat Thani 84280, Thailand
Phone: +66 90 703 3376
Facebook: https://www.facebook.com/profile.php?id=100063611561409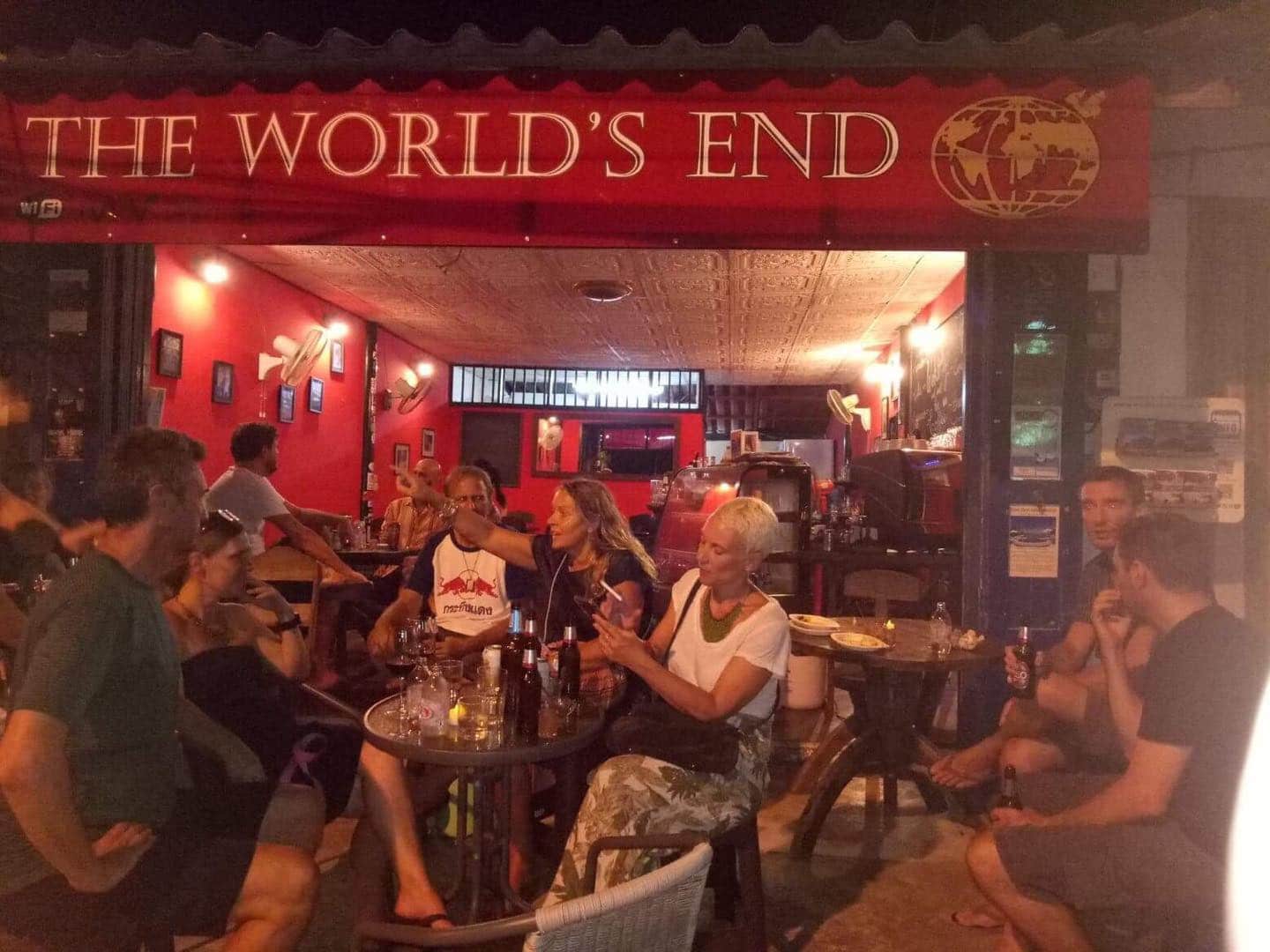 3. Nira's Home Bakery
Nira's is a coffee shop in ko pha-ngan that has been operating since 1985 and is arguably among the most well-known cafes on the island. It offers a broad choice of excellent foods prepared with just the finest ingredients.
Their freshly ground coffees are a class apart and definitely worth a try. A well-liked location for people-watching while enjoying breakfast, coffee, or brunch near the pier.
Since 1985, Nira and her family have operated this only authentic international and European bakery on the island.
It has the largest assortment of handcrafted goods prepared using local ingredients, including bread, pastries, cakes, sandwiches, and beverages.
Address: 74/10 Moo 1, Thong Sala Village, Road in front of the ferry pier, Koh Phangan Subdistrict, Ko Pha-ngan District, Surat Thani 84280, Thailand
Phone: +66 81 535 5215
FaceBook: https://m.facebook.com/profile.php?id=100064423640362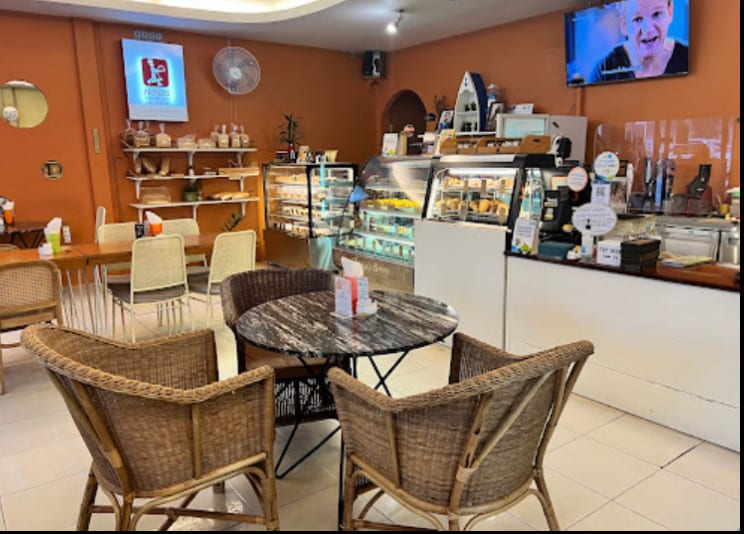 4. Pura Vida Cafe
They are a family-run café with roots in Portugal that serves freshly prepared meals and coffee brewed with Thai beans.
It is among the best brunch locations on the island with its outstanding pancakes, mouthwatering fresh fruit and yoghurt bowls, and freshly baked bread-based items served on wooden boards.
The interior's eclectic mix of styles complements the menu options and offers a relaxed, fun atmosphere. It's simple to lose track of why you came here in the first place and stay for hours on end.
Once you've tried the delectable foods on offer, you might not want to leave. There is enough of seating to gab about the antics of the previous night.
Address: 53/21 Moo 8 Haad Yao Ko Pha-ngan Sub-district, Ko Pha-ngan District, Surat Thani 84280, Thailand
Phone: +66 61 960 0353
Facebook: https://www.facebook.com/Puravidacafe.pt/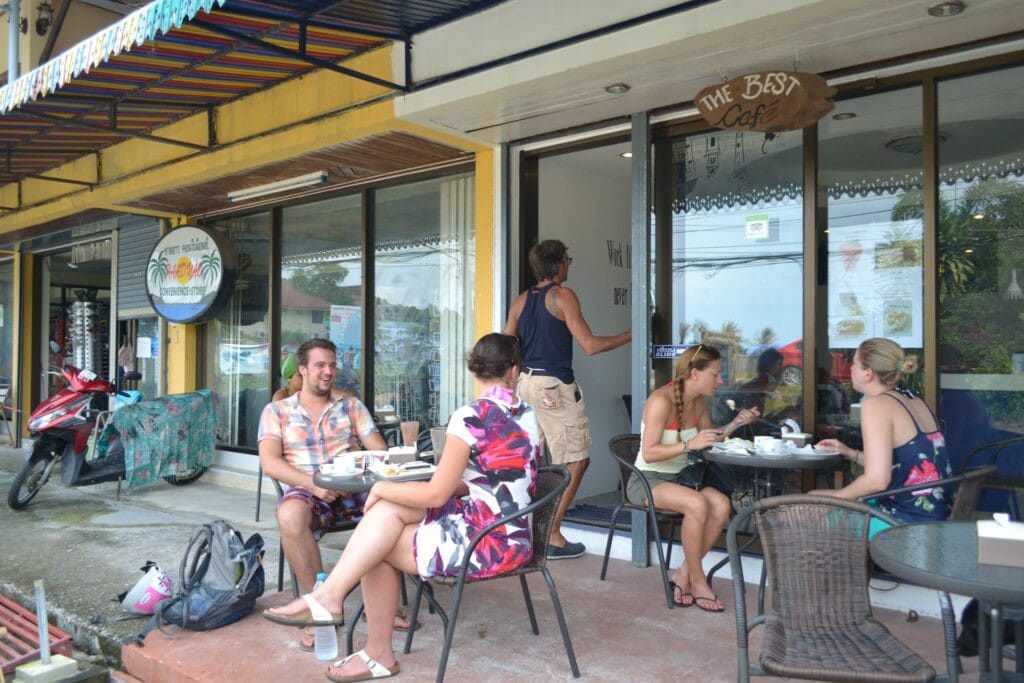 5. Karma Cafe
Karma Cafe is a plant-based restaurant in Koh Phangan serving wholesome food made with love. They offer a range of vegan, vegetarian, raw, and sugar-free breakfast, lunch, dinner, and dessert options for all to enjoy.
The menu's striking color scheme and bold selections have paid off for Karma, as has the menu itself.
Many might imagine that a vegan, vegetarian, and gluten-free cafe that doesn't serve meat would turn off a lot of island tourists.
However, one bite of their food is all it takes to show that is not the case.
The expert blending of daring flavors, fresh ingredients, and adventurous menu options demonstrate that such dishes don't need to require meat to be delicious and satisfying.
Address: 20/18 moo 8, Koh Pha Ngan, Surat Thani 84280, Thailand
Phone: +66 80 182 2316
Facebook: https://www.facebook.com/karmakafethailand/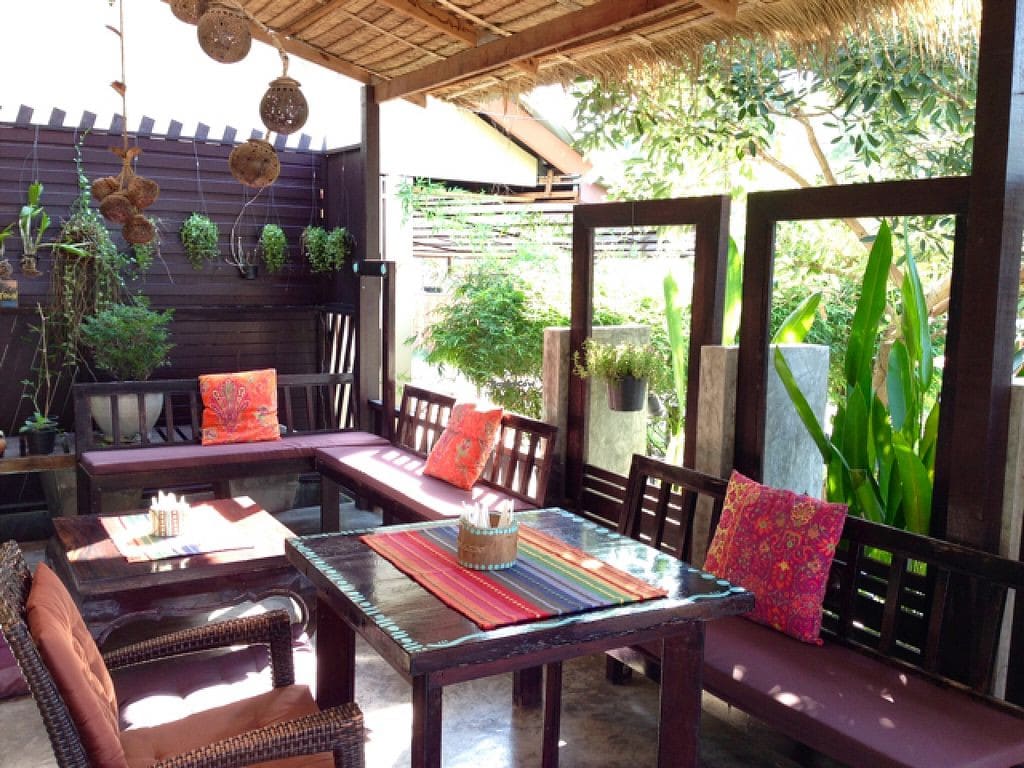 6. Dots Coffee Shop
Dots Shop & Coffee is situated 200 meters from the Thong Sala pier on the main street of Thong Sala, near the Bangkok Bank.
They take pride in brewing the perfect coffee in Koh Phangan, besides tea, lemonades, and other treats.
It is also popular as a co-working space giving an attached office atmosphere to the cafe.
For those who struggle with Thailand's humid environment, there are many cold coffee options available in addition to hot coffee options, including flat whites and pour-overs.
If you're not in the mood for coffee, a variety of energising smoothies and delectable matcha green tea are also offered. Pastries and croissants provide the ideal accompaniments to the coffee.
Address: 45/3, Ko Pha-ngan Sub-district, Ko Pha-ngan District, Surat Thani 84280, Thailand
Phone: +66 93 543 9864
Facebook: https://www.facebook.com/dots.kohphangan/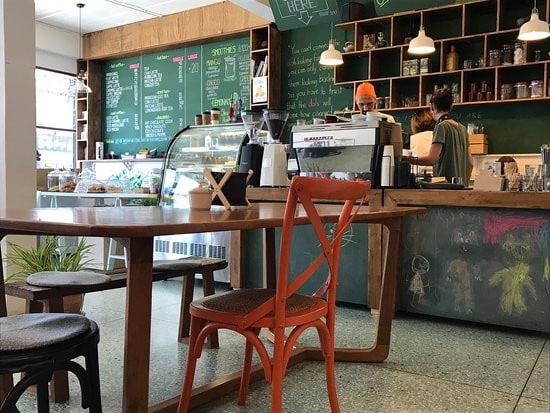 7. A's Famous Diner
A's Diner & Deli was founded in 1998 by American Michael and his Thai wife, Sophie. They have lived in Koh Phangan for over 30 years and have developed a close friendship with the locals.
Michael is in charge of running the kitchen daily, and making sure that all customers receive delicious, high-quality meals.
Michael builds strong relationships with his suppliers by going to the neighbourhood fresh market every morning to hand-select the produce for A's Popular Diner & Deli.
It really is a great place to drink a cup of what has been dubbed "the island's best coffee" and is located on the hip Krung Thai Boulevard.
Address: Moo 1, 146 Ko Pha-ngan Sub-district, Ko Pha-ngan District, Surat Thani 84280, Thailand
Phone: +66 77 377 226
Facebook: https://www.facebook.com/asfamous.phangan/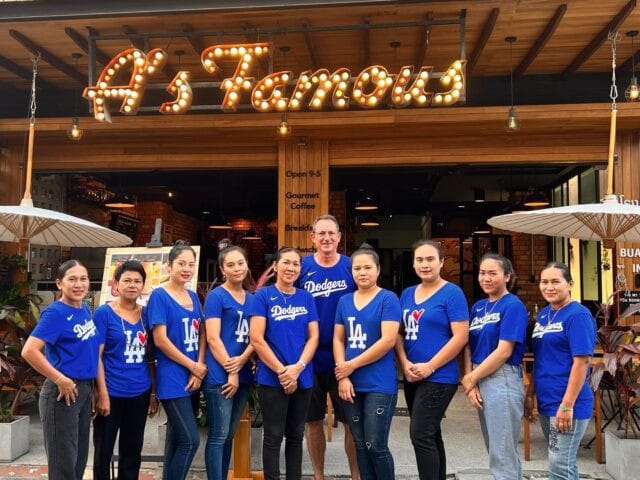 8. The Canteen
The Canteen's amazing and constantly expanding menu guarantees that everyone who visits will leave feeling nothing less than fulfilled.
It has everything from healthy fruit drinks to greasy full English breakfasts, Thai mains to toasties.
Even though the cuisine looks and tastes amazing, the setting is as spectacular. The cafe's interior is authentically rustic and Thai, and the shopfront overlooks the invitingly blue sea.
It is close to Thong Sala pier, making it ideal for those who are hungry after crossing the sea, or who want to savour their final supper in paradise with the ideal view of it.
Address: PX5P+RQQ, Ko Pha-ngan Sub-district, Ko Pha-ngan District, Surat Thani 84280, Thailand
Phone: +66 65 348 7244
Facebook: https://www.facebook.com/people/The-Canteen-Ko-Phangan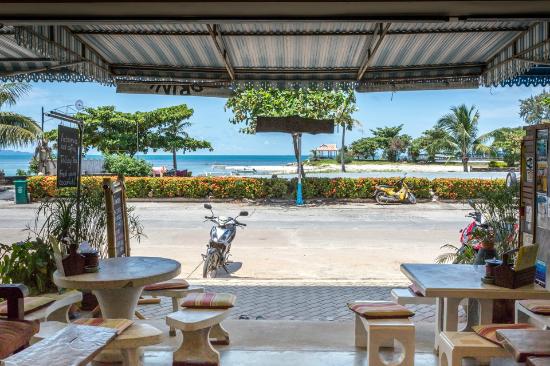 9. Bake Sense
There are few places nicer than Bake Sense to enjoy a quiet cup of coffee before the day begins.
Here the Full Moon Party's pounding bass and neon lights seem worlds away as you relax with a beverage in a little coffee shop that is exquisitely positioned among charming mangrove mangroves.
There is a convenient meal menu available in addition to freshly roasted coffee, providing you a reason to prolong your enjoyment of this tranquil setting.
Address: PXPH+WJ8, Ko Pha-ngan Sub-district, Ko Pha-ngan District, Surat Thani 84280, Thailand
Phone: +66 63 925 4639
Facebook: https://www.facebook.com/bakesensecoffee/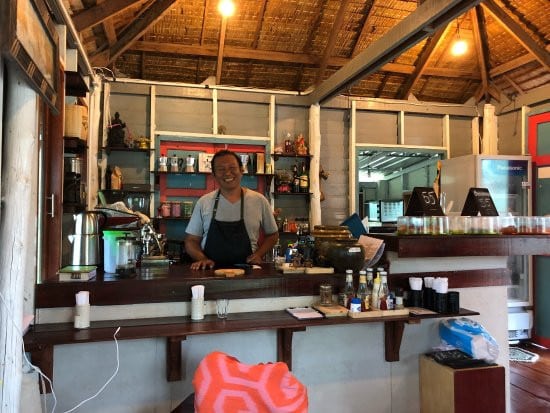 Wrapping Up
There are plenty of coffee shops in Koh Phangan to choose from. There is something for everyone whether you are a on a budget or prefer a high-end aesthetic cafe to sit back and relax.
Most of these cafes are in the city center while there are some that are at a distance. To reach there, you can either take a public transport or consider renting a bike from these popular bike rentals in Koh Phangan.
Because of the intense competition in this country's coffee and cafe cultures, standards are continuously rising. We have handpicked the best ones for you and would love to hear your experience about the same.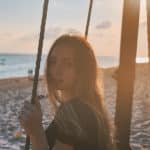 Noah Zaidi is an ardent traveler who has been documenting her Thailand exploration through Thailand Nomads. Her aim is to inform and educate people around the world about the must-visit places in Thailand.