Even though there are still not as many gyms in Koh Phangan as in other parts of Thailand, you may still find one close to you.
In this blog, we have listed the standard, conventional, western-style gyms. Most of them offer personal trainers you can use if necessary. Maintain your fitness routine while enjoying island life with our guide to the top gyms in Koh Phangan, where well-equipped facilities, expert trainers, and a variety of workout options cater to your fitness needs in this tropical paradise.
5 Gyms in Koh Phangan – 2023 Review
1. Podium Gym
Podium is one of the few gyms on the island with air conditioning. It is the newest and most contemporary gym in Koh Phangan.
The gym features equipment of the highest caliber, machines, free weights, and a juice and protein bar.
There are various training programs and instructors to assist you in the journey to becoming fit.
Whether you are looking to bulk up and add muscle, tone those abs, or boost your energy levels with some cardio, they have the perfect range of equipment to help you get there.
The gym has a spotless environment with clean towels and drinking water fountains.
Locker rooms with power showers and hairdryers, herbal soap, shampoo & conditioner are also provided.
The center provides a private coach to help you meet your fitness goals faster, safely, and effectively.
Address: 203/ 13 Moo 1 Koh Phagan Koh Phagan, Surat Thani 84280, Thailand
Phone: +66 (0) 808 85 87 89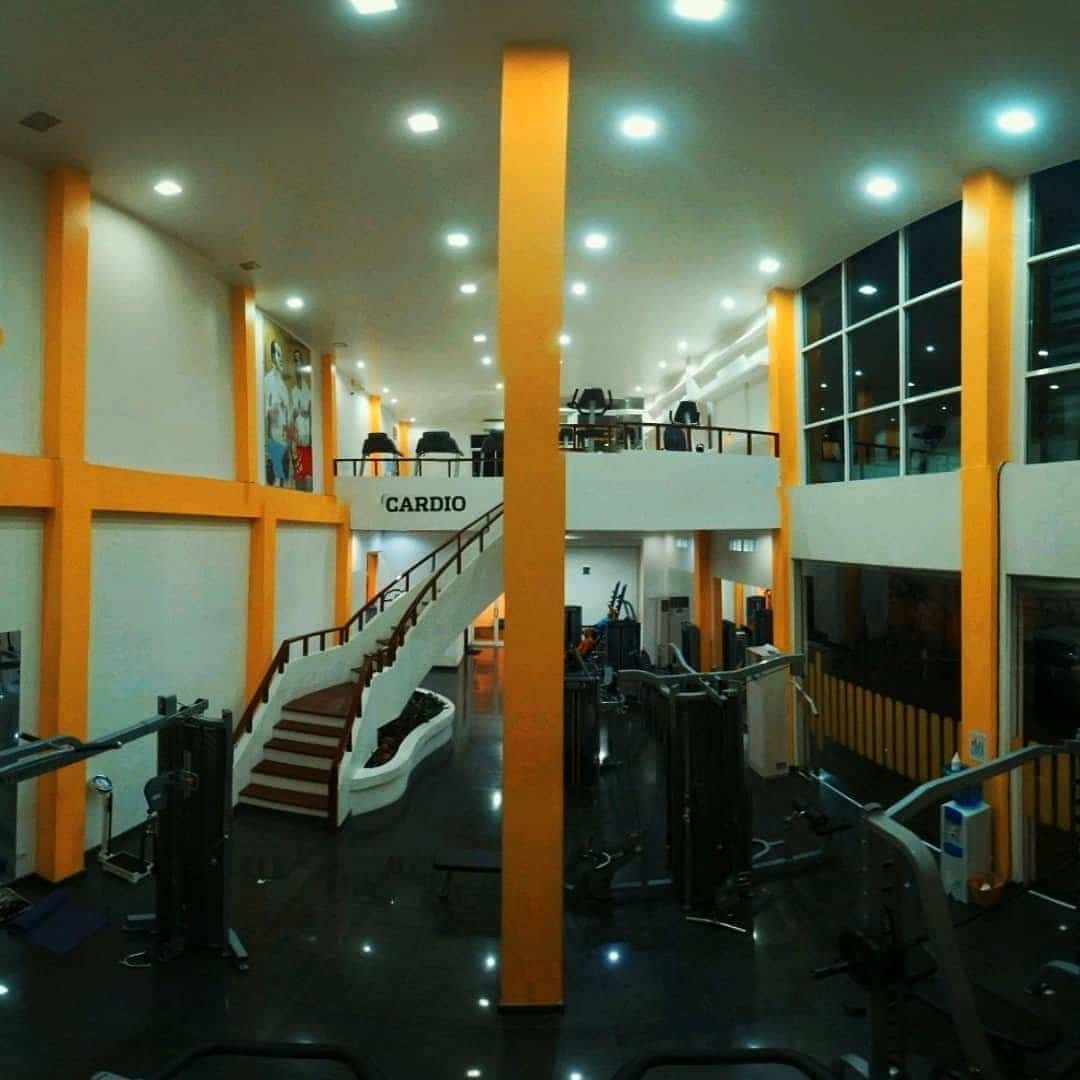 2. Evolve Health Club
Evolve is the first top-tier gym in Koh Phangan. It promises fantastic workouts and expert conditioning.
The gym is outside and has modern amenities, specialized training, and experience.
The entry fee for one day is 150 Baht, and the Protein Isolate shake is 80 Baht.
The picture selection makes it seem as though this is more of a Muay Thai/Crossfit - centered club, but the equipment available (plate-loaded machines, free weights, cables, etc.) is perfect for classic bodybuilding as well.
Address: 17/4 Moo 8 Srithanu, Ko Pha-ngan Sub-district, Ko Pha-ngan District, Surat Thani 84280, Thailand
Phone: +66 90 971 89211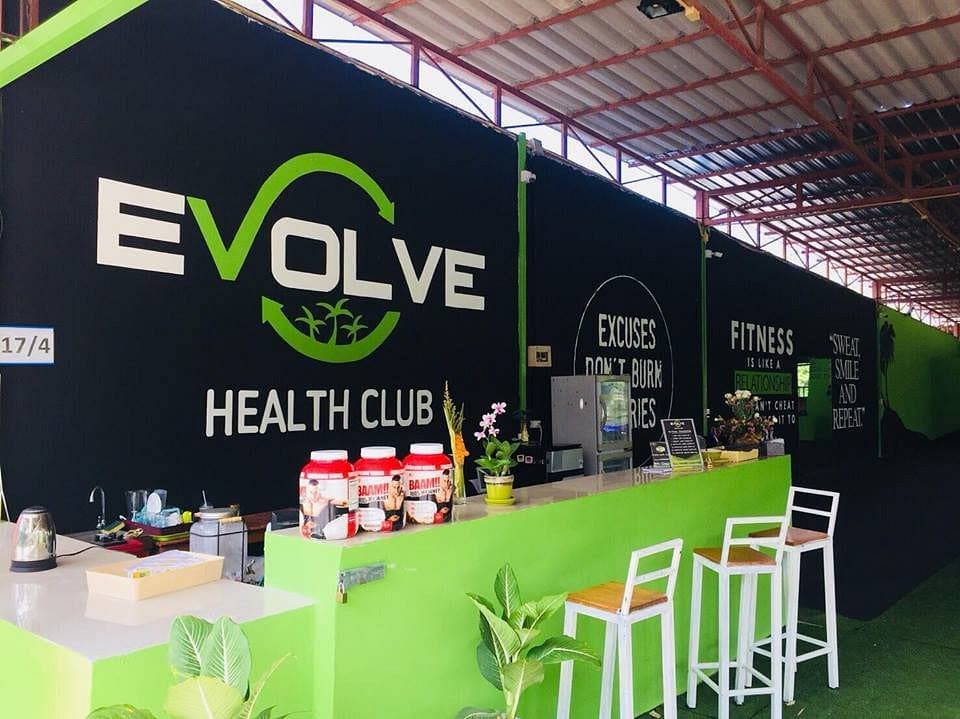 3. Sabaii Gym
The Sabaii Gym is located in the Sabaii Bay resort in Ban Tai, on the beach.
On the beach, there is a sizable open-air gym with a variety of exercise tools.
This gym offers a big edge over other gyms in the area and is visible from the beach.
It is a sizable coworking space with air conditioning, plush seating, and convenient workstations with a sizable pool that is near the beach.
Every night a beach bar opens, and around once a week, it throws a beach party.
If you decide to stay, there are many different bungalow styles available, from contemporary to traditional wooden.
Address: 100/56 Moo 1 Koh Phangan, Surat Thani 84280, Thailand
Phone: +66 77 377 166
4. Jungle Gym & EcoLodge
Based in Haad Rin, the Jungle Gym recently underwent some renovations. It has a larger exercise area with a cardio room with air conditioning.
Dumbbells up to 50 kg and free-standing piling equipment are both available in the fully equipped gym.
Centrally located in Haad Rin, the Jungle Gym & EcoLodge is within walking distance from three beautiful beaches, markets, and restaurants.
It is a safe and welcoming place for everyone, including the LGBTQ community. Their week-long boot camps are designed to ensure your success - both in fitness and in pleasure.
Not only will you learn valuable tools to maintain your fitness level back at home, but you will forge bonds with other like-minded people in the process.
The camp has a maximum capacity of 26 people, so each participant is guaranteed personal attention.
The Camp fee is inclusive of lodging, twice daily group classes, two meals a day, unlimited access to Jungle Gym and Rin Beach Resort facilities, and a complimentary welcome gift.
Additional classes, activities, and workshops are available for an additional fee.
Address: 110/9 Moo 6 Ban Tai, Haad Rin, Koh Phangan, 84280,Surat Thani, Thailand
Phone: 077375115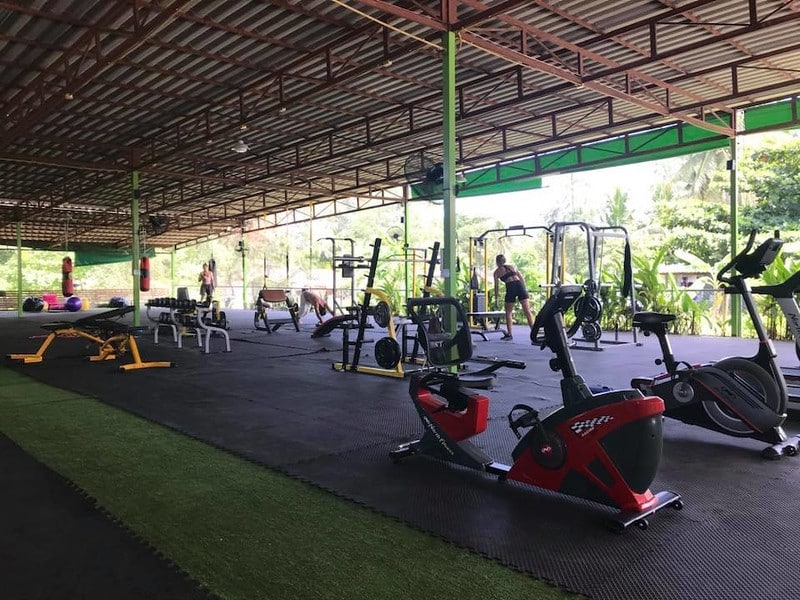 5. The Press Gym
It is a public gym in the north with two floors of cardio equipment and free weights.
Here you can enjoy Modern Aerobic Training Equipment, Free Weights in Abundance, and Rope Conditioning.
The gym is kept clean, and the monthly rate is very good.
Address: 12/1 Moo 7, Chaloklum, Surat Thani 84280, Thailand
Phone: +66 89 010 0031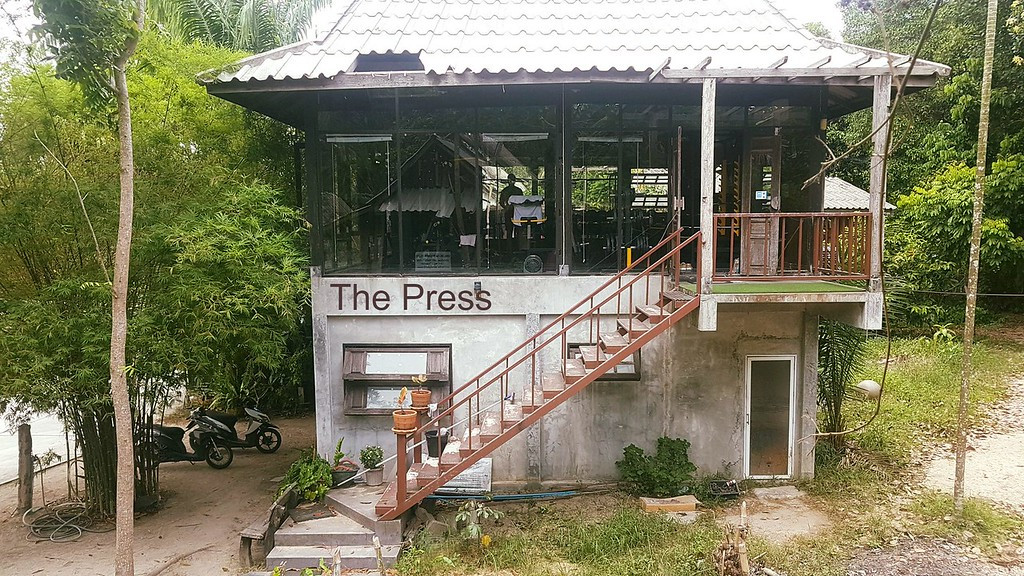 Wrapping Up
Thais are right to take exercise seriously; as a result, you can find outdoor gyms all throughout the country and even free courses. On your journey to Thong Sala, you may have noticed all the women working out, and anyone is welcome to attend the regular lessons held near the pier.
With all this knowledge, you'll leave the island in better physical and mental shape than when you arrived.
When visiting Koh Phangan, don't forget to try out the unique Thai workout at one of the gyms mentioned above. You can also check out these amazing Muay Thai gyms in Koh Phangan if you wish to try out this unique Thai sport.
Do tell us how you like them.