If you're looking to explore Kanchanaburi on two wheels, there are plenty of reliable bike hire options available. There are a lot of exciting spots in Kanchanaburi that are situated on the insides where big vehicles can't reach easily. So a motorbike remains the best option for visiting those places.
With numerous bicycle rental shops throughout the area, you can easily find the perfect bicycle for your cycling adventure. Choose from a wide range of bicycles at Bicycle Hire Kanchanaburi and enjoy the freedom to explore this charming Thai town at your own pace.
Explore with confidence using our guide to the most reliable bike rentals in Kanchanaburi, where a variety of well-maintained bicycles, scooters, and motorbikes, along with exceptional customer service, make for a seamless and enjoyable experience while discovering this historic Western Thai province.
2 Most Reliable Bike Rentals in Kanchanaburi
1. OK Bike Rental
OK Bike Rental is a famous bike hire in the Kanchanaburi area with an excellent rating on Google Reviews. It is owned by a lady who is very courteous and helpful towards the customers.
The rental offers a wide variety of bikes to choose from and all the bikes are well maintained.
The prices at the rental are very reasonable starting from 250 Baht a day. You also need to deposit a copy of your passport along with a sum of 1000 Baht which is easily refunded upon returning the bike.
Location: 232/6 River Kwai Road, Tha Makham, Kanchanaburi 71000, Thailand
Contact: +66 64 191 7474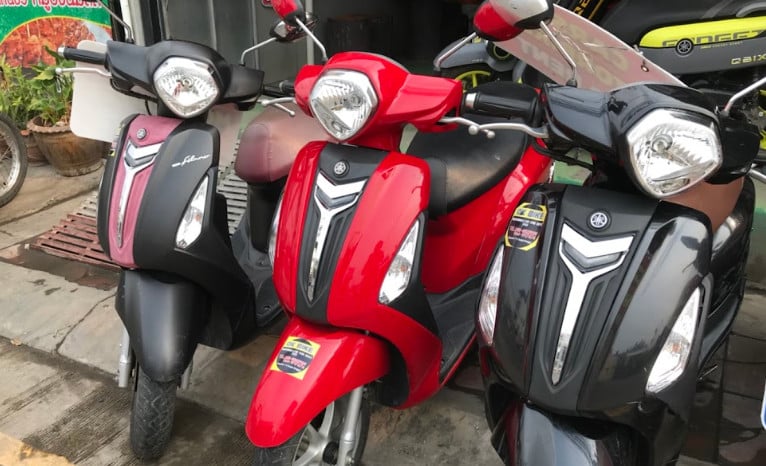 2. CHA Motorcycle Rent
The rental is named after the owner Mr Cha and is jointly run by him and his daughter. Mr Cha and his daughter are very friendly and professional in rendering the services. You can even take their suggestions on the best places to visit in Kanchanaburi.
Their fleet of bikes is fairly new and hence gives good mileage. They even offer free pick-up and drop service in nearby areas. The prices are slightly high, starting from 700 Baht a day. They also provide free helmets to all the riders to ensure safety.
Address: 233 Khwae River Rd, Ban Tai, Mueang Kanchanaburi District, Kanchanaburi 71000, Thailand
Contact: +66 61 939 9975
Facebook: https://www.facebook.com/pages/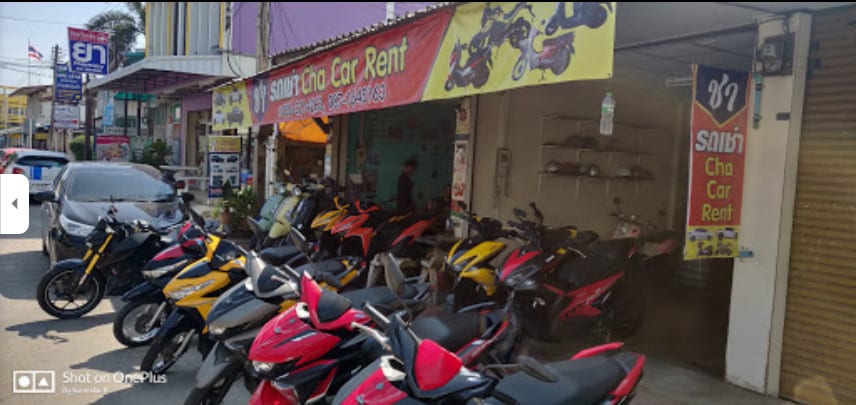 Is That All?
Well, sadly yes! There are not many registered motorbike rentals in Kanchanaburi that you can trust. You will find some scattered around the city but it is best to rent from the ones mentioned above.
Editor - Thailand Nomads
Cindy quit her 9 to 5 job to pursue her passion for exploring mesmerizing locations in Thailand. She has been living here for the past 5 years now and through Thailand Nomads, she shares her experiences and insights about the must-visit places in Thailand.
Email: cindy@thailandnomads.com