The city of Chiang Rai has four absolutely stunning hot springs that you should definitely visit on your trip to Thailand.
Some of these hot springs don't have a pool where you can bathe. Discover the rejuvenating wonders of the best hot springs in Kanchanaburi, where you can unwind and immerse yourself in the healing waters of nature's hidden gems.
4 Best Hot Springs in Kanchanaburi – 2023 Review
1. Hin Dat Hot Springs
It is one of the earliest hot springs in Kanchanburi that the Japanese Army discovered during World War-II. It is also formerly known as the Kuimang Hot Springs.
The hot spring is located at a distance of around 130 km from central Kanchanaburi.
It is a natural spring whose water is 45-55 degrees hot.
The hot spring water is believed to have healing properties that are excellent for human skin. You can dip your feet here or enjoy a relaxing bath.
The admission fees are also very reasonable- only 10 Baht.
Address: JPGF+3P2, Hin Dat, Thong Pha Phum District, Kanchanaburi 71180, Thailand
2. Rock Valley Hot Spring and Fish Spa
It is one of the best tourist spots in Thailand that you must definitely not miss visiting.
There are fifteen different pools here, such as the orange pool, coffee pool, milk pool, tea pool etc.
The hot springs is formed out of naturally occurring springs, and the authorities add flavors to them.
All the pools are distinctly marked for the temperature and they are stated both in English and Thai.
You can even check out the famous and unique mud body treatment where you soak yourself in mud, which is considered to be very healthy for your body.
Address: 72C4+VW8 River Kwai Village Hotel Tha Sao, Sai Yok District, Kanchanaburi 71150, Thailand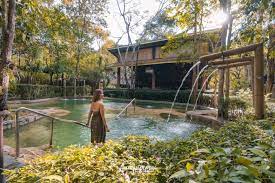 3.Wat Wang Khanay Hot Spring
It is one of the best hot springs in Kanchanaburi that is spread over an area of 35 acres, so there is plenty of space for people to sit and relax around it.
As per the reports of the Department of Mineral Resource, the water of the hot spring is very rich in beneficial nutrients.
The temperature of the hot spring water is about 40-45 degrees Celsius. The hot spring is believed to have healing abilities.
The place is open for visitors daily from 5.00 a.m. to 9.00 p.m. The staff at the hot spring are very cordial, and the services are top-notch.
Address: XJ2X+CQQ, Wang Khanai, Tha Muang District, Kanchanaburi 71110, Thailand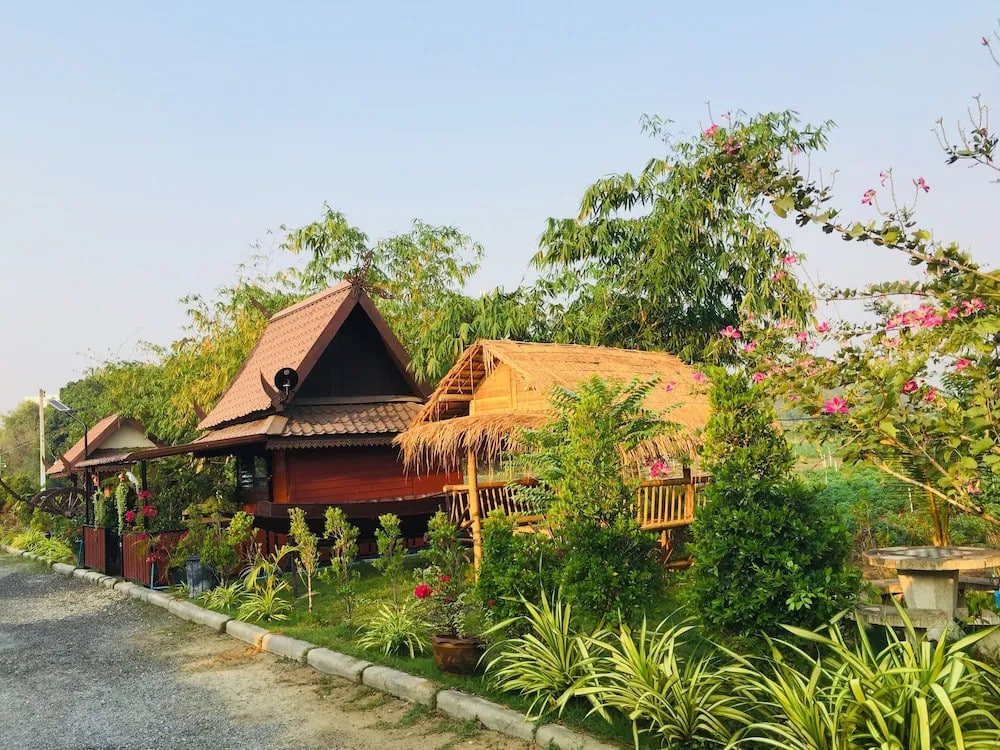 4. Lin Thin hot springs
It is a local eco-tourism destination located in the Thong Pha Phum District of Kanchanaburi.
Link thin is a naturally occurring hot spring that is very rich in minerals. Be cautious while near it as the temperature might go up to 57 degrees Celsius.
There are several public pools, private tubs, and foot spas here for you to enjoy and relax. There are also four spa massage rooms and food and accommodation options available here.
As the hot spring is along the highway, it is easy to spot.
Address: GQW5+GQV, Lin Thin, Thong Pha Phum District, Kanchanaburi 71180, Thailand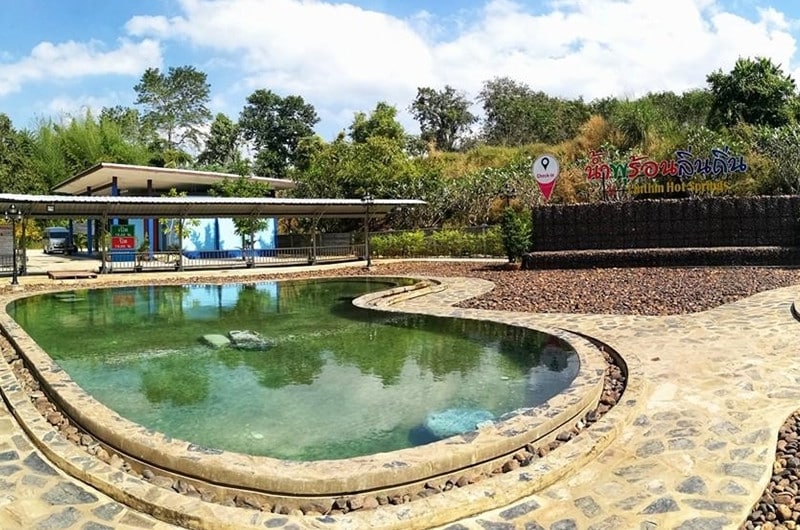 Editor - Thailand Nomads
Cindy quit her 9 to 5 job to pursue her passion for exploring mesmerizing locations in Thailand. She has been living here for the past 5 years now and through Thailand Nomads, she shares her experiences and insights about the must-visit places in Thailand.
Email: cindy@thailandnomads.com