The city of Kanchanaburi is replete with gyms and fitness centers that cater to different kinds of trainees. For ease of decision-making, we have shortlisted the best 4 that you can trust for quality and reasonable pricing. Looking for a fitness center that will elevate your workout routine? Look no further than our comprehensive list of the top gyms in Kanchanaburi, each offering state-of-the-art facilities, expert trainers, and a welcoming community to help you achieve your fitness goals.
4 The Top Gyms in Kanchanaburi
1. DNA Gym
It is one of the most popular gym Kanchanaburi fitness that has all modern-day equipment. The gym is located at a distance of 1.5 km North of central Kanchanaburi. You can even walk to this place or come cycling.
It is a luxury gym clearly visible from the main road and correctly marked on Google. The staff is very friendly and sensitive to the needs of the trainees. The gym is fully air-conditioned and has a vast variety of functional equipment and also offers protein shakes for 60-70 Baht.
Website: https://www.facebook.com/DNAGYMKANCHANABURI/
Location: 210/2 Moo 11 Pak Phraek, Muang, Kanchanaburi 71000, Thailand
Tel: +66 91 716 3549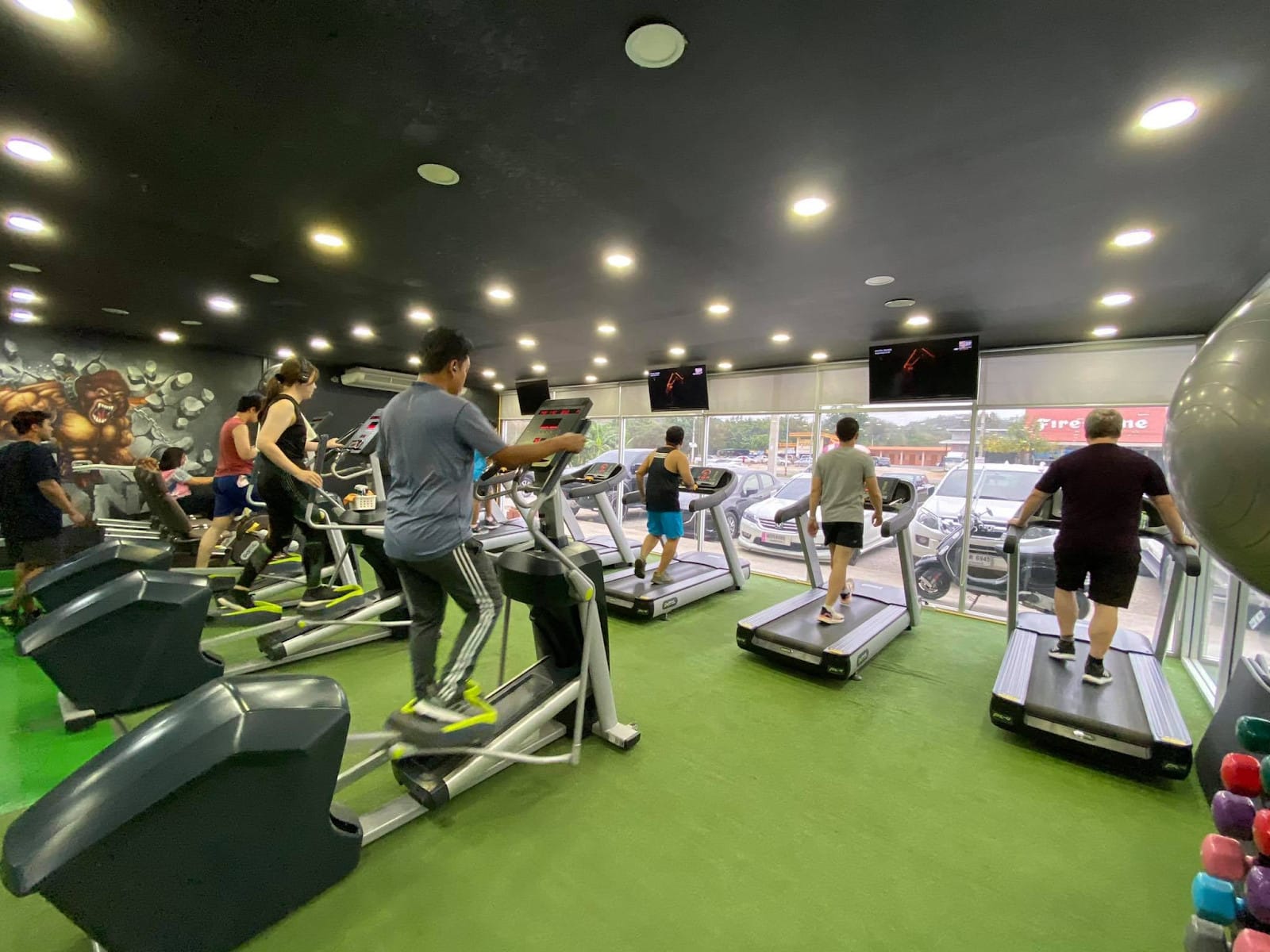 2. SC Fitness
The SC fitness is one of the most easily accessible gyms in Kanchanaburi. It is located 1km southeast of the railway station. It is best suited for locals and tourists who are on a tight budget. The place has a good variety of equipment but no air conditioners.
It features a reasonable selection of cardio equipment that include five treadmills, three recumbent bikes, a cross trainer and an upright bike. There is also a wide set of cable crossovers with high pull up bars, a bench press, a preacher curl station Smith machine and an inclined leg press.
Address: 2 8-9 Soi Amorn, Ban Tai, Mueang Kanchanaburi District, Kanchanaburi 71000, Thailand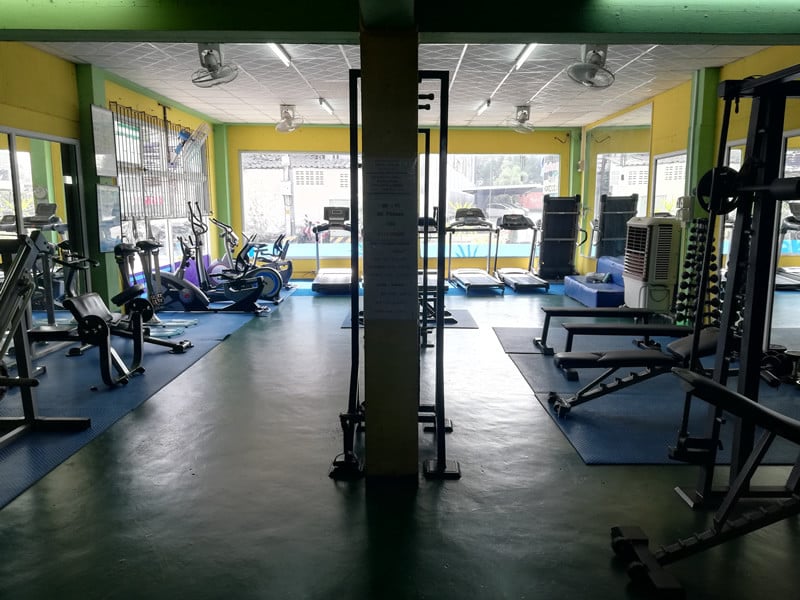 3. Fit UP Gym
It is among the best gyms in Kanchanaburi. The Fit UP Gym is conveniently located in the Sabai Mall in Kanchanaburi. It offers a wide variety of modern fitness equipment required for an intensive workout session.
It is a premium gym that lets you have a truly lavish gymming experience at a very reasonable price. The starting price at the Fit UP gym is 85 Thai Baht for a day. The gym is open daily from 9 am to 10 pm and from 11 am to 9 pm on weekends.
Address: Sabai Mall Project, Kanchanaburi 71000, Thailand
Phone: +66 88 565 5494
4. Fitness D-Workout Plus Kanchanaburi
It is a comprehensive fitness facility in the Kanchanaburi. The gym caters to all kinds of trainees, both locals and tourists. It offers more than 100 classes per month for different members. You can also opt for an exclusive experience with their VIP Trainer service.
The gym features all kinds of fitness equipment and personal trainer services. The staff at the gym is very friendly and lets you progress at your pace without any rushing. The entire space is fully air-conditioned and well kept up.
Location: Road, Mueang Kanchanaburi District, Kanchanaburi 71000, Thailand
Phone: +66 82 718 4446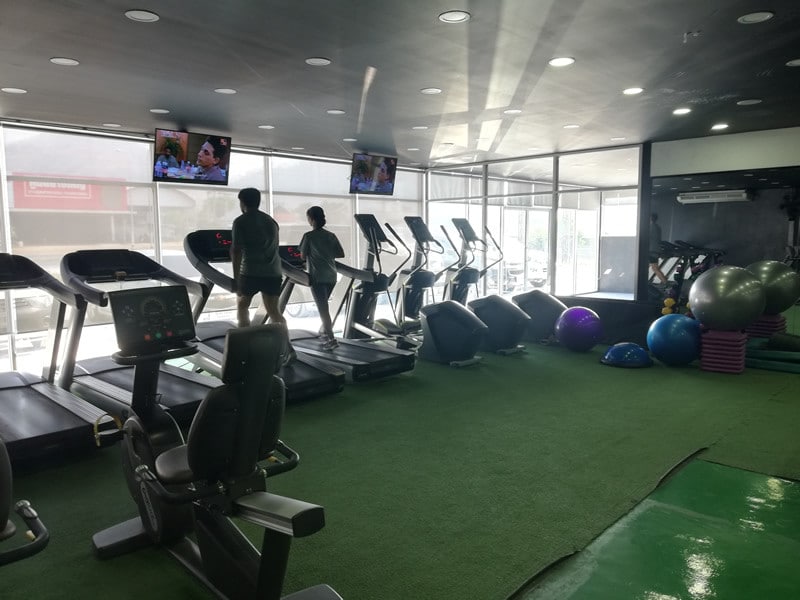 Conclusion
Kanchanaburi has various fitness centers scattered in the city. However, all of them are not that great and some of them have even closed down because of the Covid-19 pandemic. Therefore, we have handpicked the best ones for you.
Besides, there are other amazing places in Kanchanaburi that you can check out on your vacation to Thailand.