While the Chiang Mai Grand Canyon Park may not compare to the grandeur and splendour of its American counterpart, it does have a charm that no traveller should miss experiencing.
Despite its popularity both among locals and tourists, there is still some misinformation about it.
While some tell tales of it being an abandoned limestone quarry, others claim it to be the place where the dirt for most roads around Chiang Mai was dug up from.
In this article, we will debunk all the myths centred around the Chaingmai Grand Canyon and give you a detailed account of the prices, activities, and other significant information.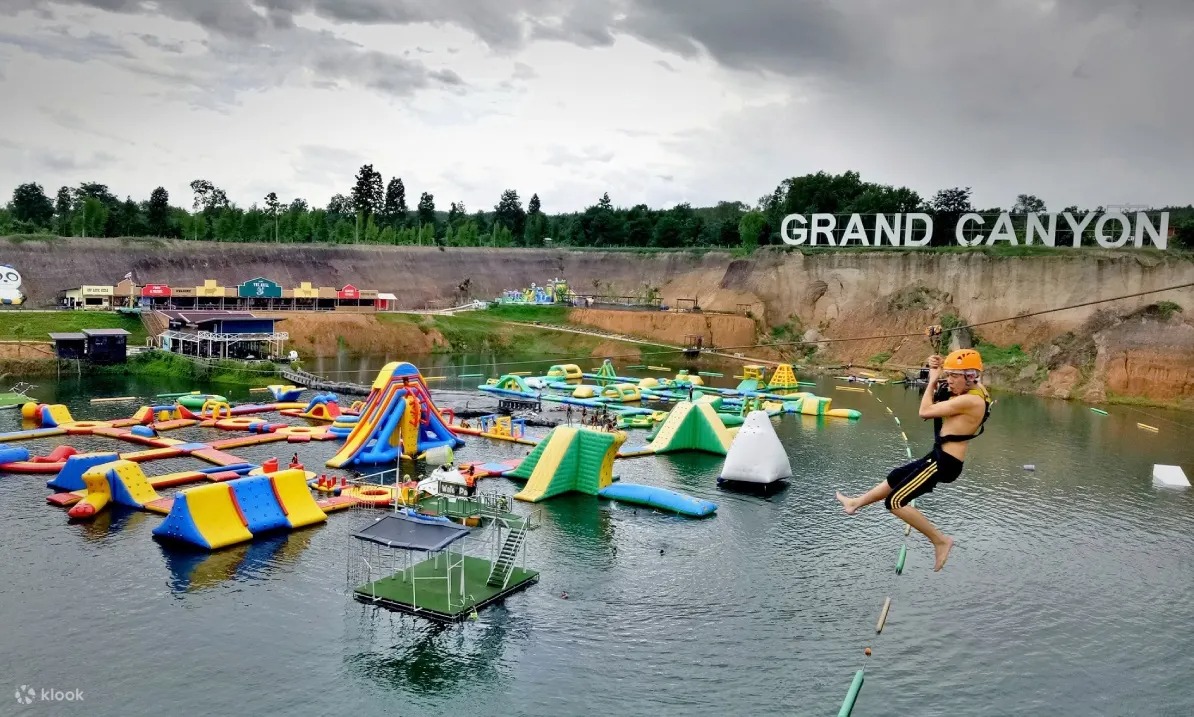 Are there two Great Canyons in Chiang Mai?
Yes, you heard it right. At present, there are two Great Canyons in Chiang Mai that are often confused with each other. Both the amusement centres, although located close to each other, are quite different in the experience they offer.
While the original Grand Canyon is a full-fledged waterpark that offers numerous water activities, the other one is rather a small park that features a restaurant, a small swimming pool, and a cliff.
How to get there?
Address: 202 Liap Khlong Chonprathan Road Nam Phrae, Hang Dong District, Chiang Mai 50230, Thailand
The Grand Canyon, also called Hang Dong Canyon, is located right outside of the city centre in the Hang Dong district of Chiang Mai. It would take you approximately 40-45 minutes to reach here from the city.
If you are well-acquainted with the roads of Chiang Mai, it is best to go by your own vehicle. For travellers who want to ride to the Grand Canyon, you can easily rent a bike from these top rentals in Chiang Mai. The average cost of renting a bike from Chiang Mai city to the Grand Canyon would be around 300 Thai Baht for a day.
Another easy option is to get there on a Songathew or a tuk-tuk. The cost varies upon the total number of passengers.
We advise you to book the songthaew for the return journey as well to avoid waiting for long hours to get back home. "Grab App" Red Songathew 600 Baht
What does it offer?
The Grand Canyon is built in an area of 48,000 square meters. This vast inflatable water park has something to offer to everyone be it an adventurous tourist, a local in search of a getaway, or just a group of friends or family on an excursion.
The most popular part is the inflatable obstacle course in the middle of the water. Other activities that you can partake in are:
Water Slides: The water has plenty of water slides of varying lengths where children and adults can enjoy likewise. Almost all of them are painted beautifully and are safe to play on.
The highest slides are around 10 metres high and restricted for adults only.
Wakeboarding: It is the first and only place to offer wakeboarding in Chiang Mai. There are professional guides in the cable-tow wakeboarding area who will help you through it.
It is not included in the ticket price so you will have to pay an additional 400-450 Baht for the sport
Zip Lining: Ziplining is included in the ticket price so you might as well try this thrilling sport. At present, there are two zip lines that cover a total of 400 meters across the water below.
The gears used in the ZipLine sport are of good quality and all the activities are under the strict supervision of professionals so you need not worry about safety.
Kayaking: This adventure is good for all ages. You can find plenty of kayaks in the park and can paddle your way through the lake. The cost is included in the entrance fee.
Cliff Jumping: It is one of the earliest sports people enjoyed at the Great Canyon even before it was named and the 'park' came into existence.
After some unfortunate accidents that happened, visitors are no longer allowed to plunge as they please. There are now professionals who supervise the entire act to avoid any accidents.
Sunbathing: If you are intimidated by the thrilling sports or the crowd, you can sit back and relax. There is an entire green space dedicated to sunbathing and relaxing.
There are plush lounging chairs lined up, where you can stretch your back and enjoy the view.
Fish Spa: You can also enjoy an on-site fish spa in the park. Getting your dead skins nibbled by tiny-weeny fishes is an experience you must try once in your life.
The fish spa, again, is not included in the entrance ticket fee so you will have to pay around 150-200 Baht for half an hour.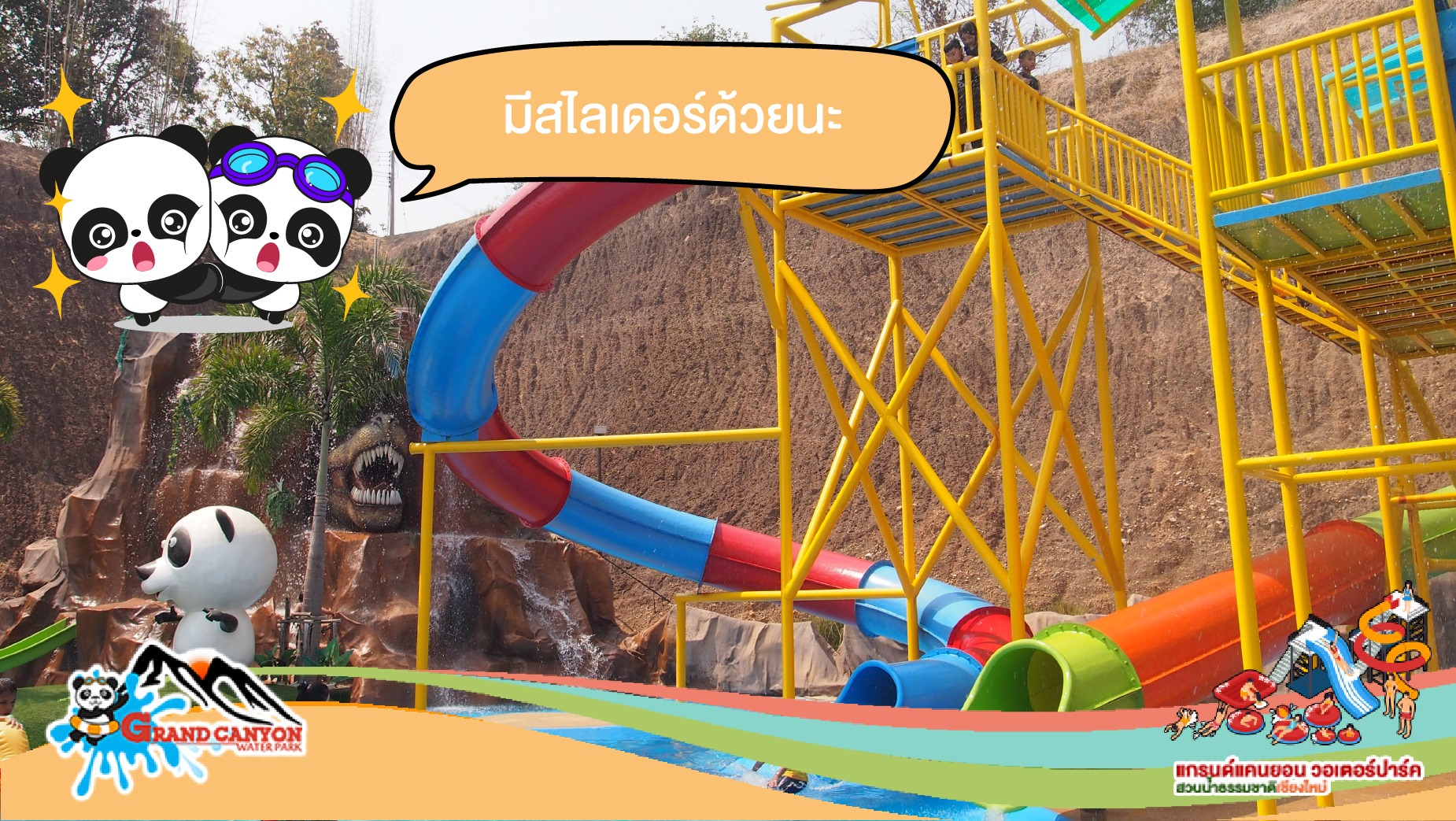 How much does it cost?
Admission Price: 650 Baht
Kids Under 90 cm: Free
Children between 91 cm- 120 cm: 400 baht
Wake boarding: 550 per hour
Admission + wakeboarding: 1,100
Locker rental 50 Baht + refundable: 100 Baht key deposit
Towel rental: 70 Baht
Waterproof camera rental: 600 Baht
Promotional Offers
If your birthday falls in the month that you visit you get 30% off

Students get 150 discount with ID

Go 5 times get 50% off next visit

Go 10 times and get the next time free!
The Kiddy Water park Session
This section was opened to the public on 1st June, 2019. Since this is especially for the kids, it is more like a waterpark than an inflatable water adventure. Each pool is filled with slides, balls, rings, and giant animal rafts.
The Kiddy Water park Session
This section was opened to the public on 1st June, 2019. Since this is especially for the kids, it is more like a waterpark than an inflatable water adventure. Each pool is filled with slides, balls, rings, and giant animal rafts.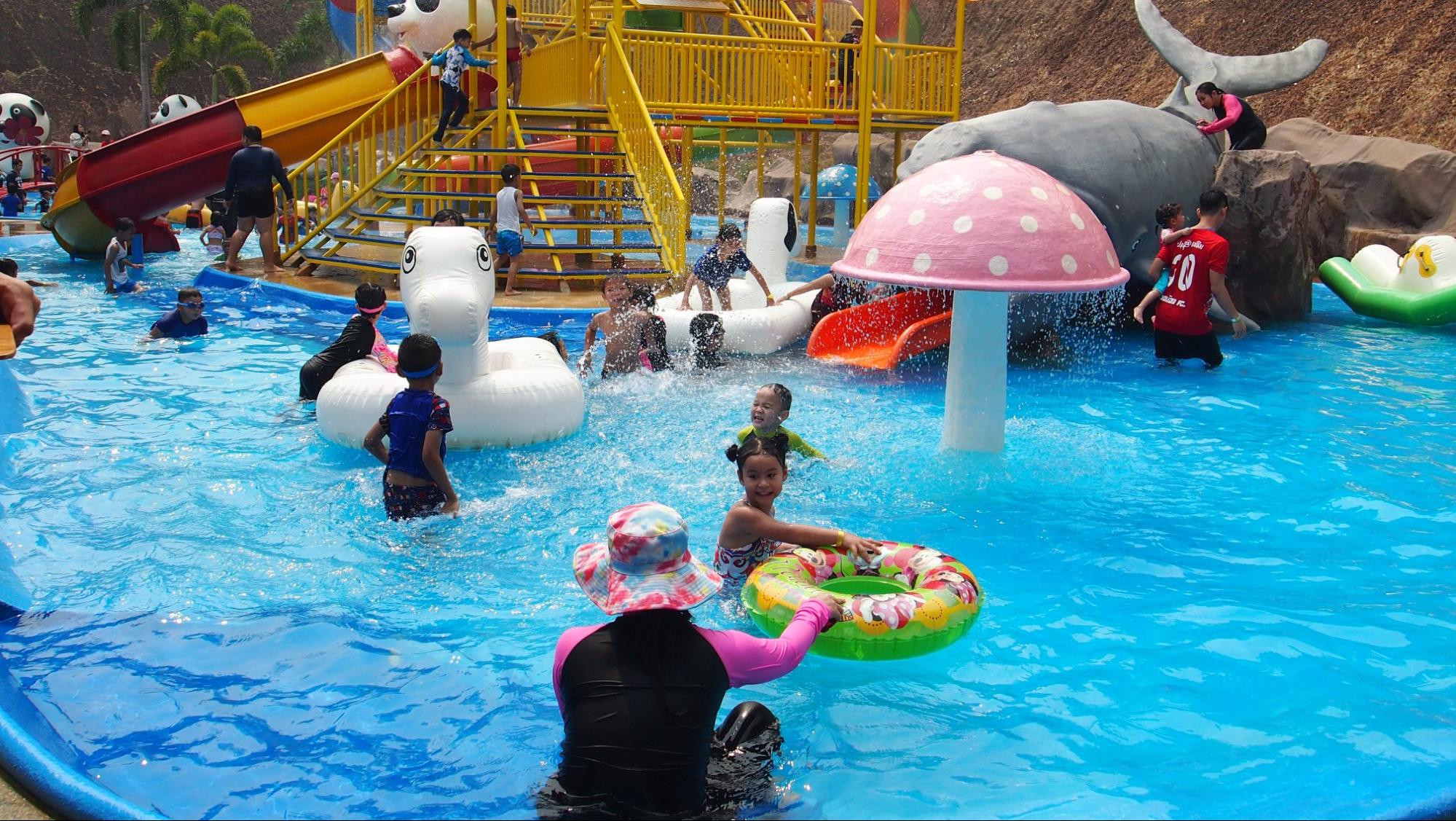 Food and Drinks
You are not allowed to carry your own eatables or even water bottles to the park. So for the meals, you will have to choose among the two eateries located inside the park. Both the areas are covered so you can peacefully enjoy the meal.
One of them is located on the ridge overlooking the waterpark, while the other one is down by the action. Both the restaurants are all reasonably priced, have lots of choice and are very easygoing.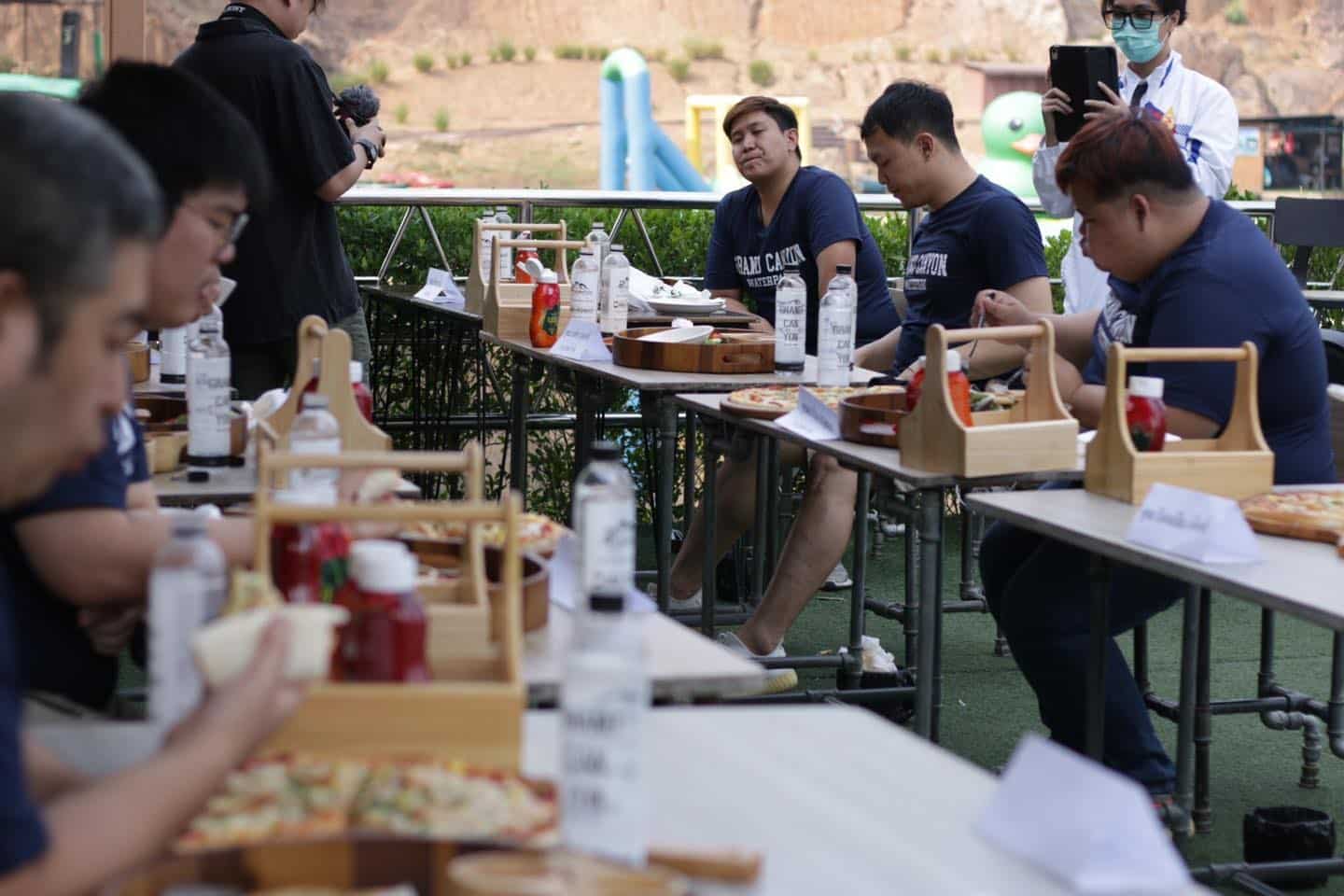 Conclusion
The park has a plethora of activities for a fun day out. It has something to offer to people of all ages. So you must definitely visit here on your trip to Chiang Mai.
FAQs
Absolutely. The park has lifeguards at almost every place who are very vigilant. All the adventure sports are under strict supervision of professional guides so the chance of an accident are almost negligible.