The biggest city in Northern Thailand, Chiang Mai, is home to some of the best international schools in Thailand. Here is a list of the top 7 international schools in Chiang Mai and details about the same that will help you choose the most suitable educational institute for your ward. Most of these schools are based on the British educational system. Explore the top international schools in Chiang Mai, where world-class education, dedicated faculty, and diverse learning environments come together to foster academic excellence and global citizenship.
7 International Schools in Chiang Mai – 2023 Update
1. Lanna International School
The Lanna international school in chiang mai is conveniently located in Hang Dong. The school has two been divided into two campuses that are close to each other- The secondary campus and the Primary & Early Years campus. It caters to students in the preschool, middle school and secondary levels.
The school follows British Curriculum and has infrastructure for extra-curricular activities. It features an art studio, swimming pool, dance studio, music room, and football field. Besides, it also has a vast library and cafeteria where students can spend their free time.
The school is co-ed and the annual fees is approximately 2,26,000 THB to 4,41,000 per child.
Location: 166 Moo 10, Baan Waen, Hang Dong, Chiang Mai 50230 Thailand
Website: https://www.lannaist.ac.th/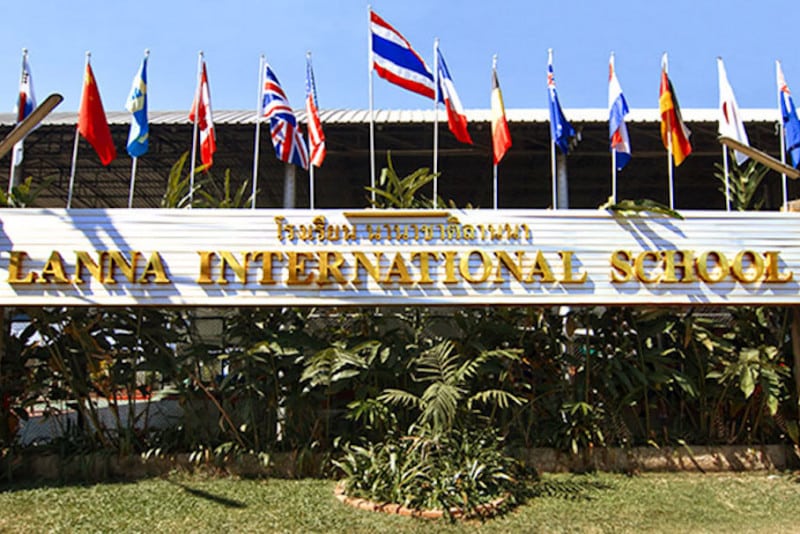 2. Chiang Mai International School
It is one of the oldest schools in chiangmai established in 1954. It has children from over 30 countries of the world. It has an ideal social and cultural environment for the development of children as per the international schooling standards.
The school offers Advanced Placement courses offered in high school to help the children prepare for admission to outstanding universities and colleges around the world. While their core values are centered around Christianity, the school welcomes students of all faith.
The average annual fees is around 3,79,000 Thai Baht. The school was founded as part of the Church of Christ Thailand and therefore all the major operations of the school are based on Christian Principles.
Location: 13 Chetuphon Soi 1, Tambon Chang Moi, Amphoe Mueang Chiang Mai, Chang Wat Chiang Mai 50000, Thailand
Website: https://cmis.ac.th
3. Nakornpayap International School
Nakornpayap Chiangmai International School is Located in Muang Chiang Mai, this school is especially popular among Korean expats residing in Chiang Mai. It was established in the year 1993 and offers an American curriculum. It is one of the two oldest, non-denominational international schools in Chiang Mai.
Apart from training students as per the international education standard, they also work towards retaining their own culture. The school regularly hosts Thai Language & Cultural programs. Students are introduced to the language and literature of Thailand and also celebrate the traditional Thai holidays with great fervour.
The Elementary classes incorporate an Art Room, Computer Lab, Music Room, and outdoor play area whereas the Middle School and High School have well-equipped Science Labs, a Music Room, an Art Room, and state-of-the-Art Computer Labs.
NIS's auditorium provides a venue for creative and musical endeavours. The sports facilities include an indoor Gym, Fitness Room, Dance Studio, half-Olympic sized swimming pool, full-size football field, basketball courts.
Address: 240 Moo 6, San Phi Sua, Muang, Chiangmai 50300, Thailand.
Website: https://www.nis.ac.th/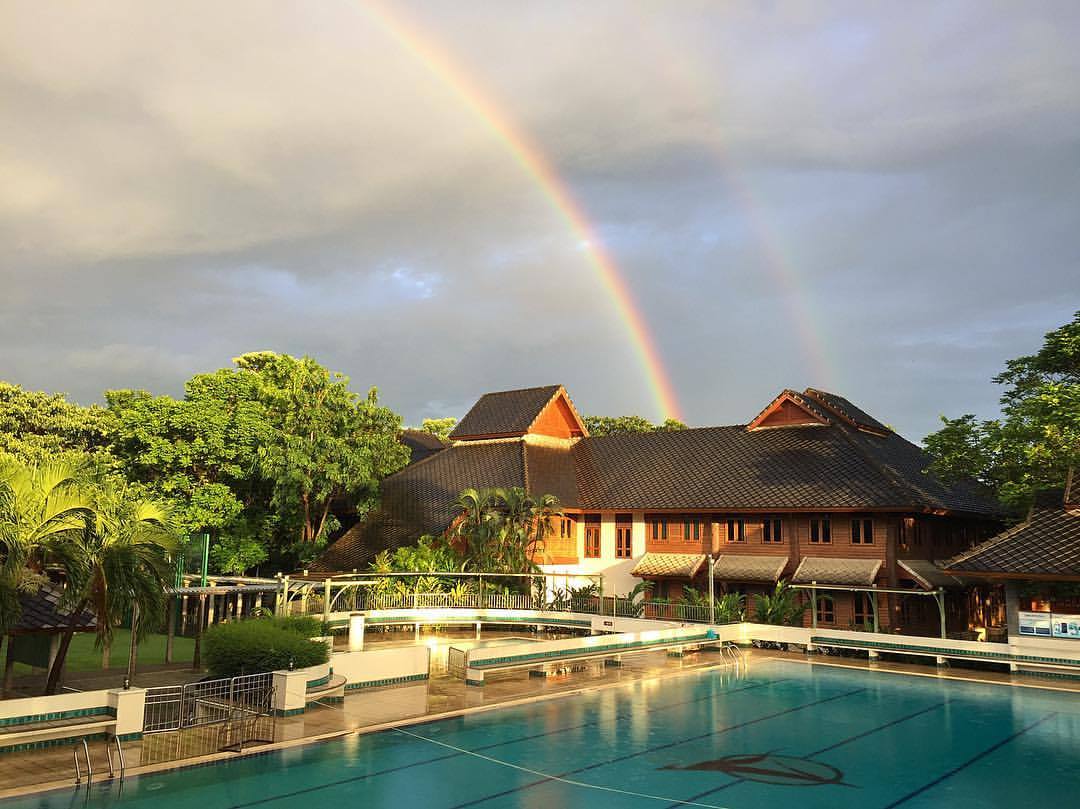 4. Panyaden International School
The Panyaden International School was started in 2010. It is a pre-K through Year 13, bilingual school where Thai and English are the main languages used for instruction.
The school has a holistic approach where they incorporate both British Curriculum along with Buddhist Principles.
The school features a green architecture where some of the buildings are made of earth and bamboo. It integrates a modern multilingual curriculum, environmental mindfulness, and Buddhist principles to nurture the physical, moral, emotional, and intellectual qualities of the children holistically.
The annual fees here range between 2,05,000 THB to 3,31,000 THB per child.
Address: 240 Moo 6, San Phi Sua, Muang, Chiangmai 50300, Thailand.
Website: https://www.panyaden.ac.th/
5. Prem Tinsulanonda International School Chiang Mai
It is the first International Baccalaureate (IB) World School in South East Asia to offer all four IB programmes. It has classes from pre-kindergarten until high school. It has a beautiful 100-acre campus in the foothills of Northern Chiang Mai.
The school also has a boarding program with a capacity of approximately 150 boarders. The campus features a gymnasium, an Olympic-sized swimming pool, tennis, squash courts, table tennis, exercise room, 2 short-game golf driving ranges, football field, athletic fields, and a cricket oval.
It has teaching staff from over 15 countries. The annual fees is approximately 5,54,000THB per child. At present, it has approximately 500 day scholars. It also has its own Forest and Cookery School.
Location: 234 Moo 3, Tambon Huai Sai, Amphoe Mae Rim, Chiang Mai 50180, Thailand
Website: https://ptis.ac.th/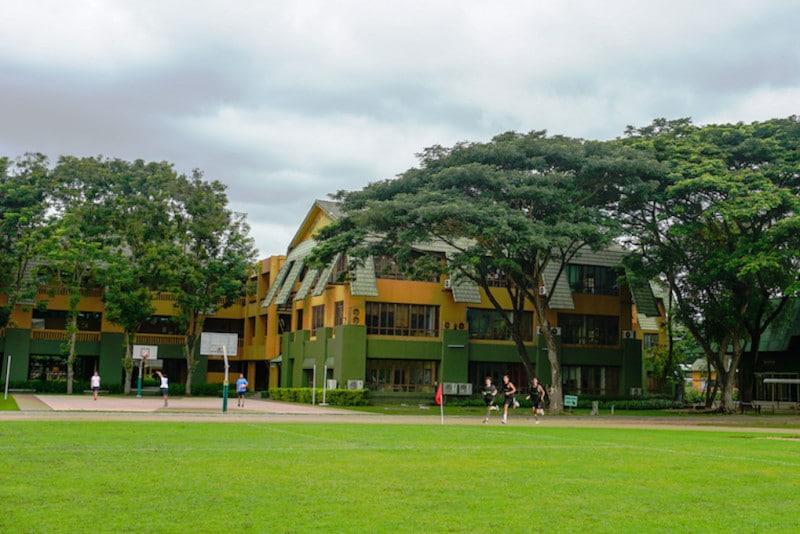 6. Grace International School
A self-proclaimed "traditional Christian day-school", the Grace International School was established in the year 1999. The objective of the school is to provide quality education to the children of international workers located in Southeast Asia. It is located in a suburban area southwest of Chiang Mai.
At present, it has over 600 students from 30 different nations. The classes here are from kindergarten through to Grade 12 and follows an American-style, college-preparatory curriculum. It especially caters to students with special needs and homeschooling families.
Apart from Thai, the school offers courses in Spanish and Mandarin language. Most students here are of American origin. The annual fees ranges between 2,69,500 THB to 3,30,500 THB.
Location: 88 Moo 3 Han Kaeo, Hang Dong District, Chiang Mai 50230, Thailand
Website: https://www.gisthailand.org/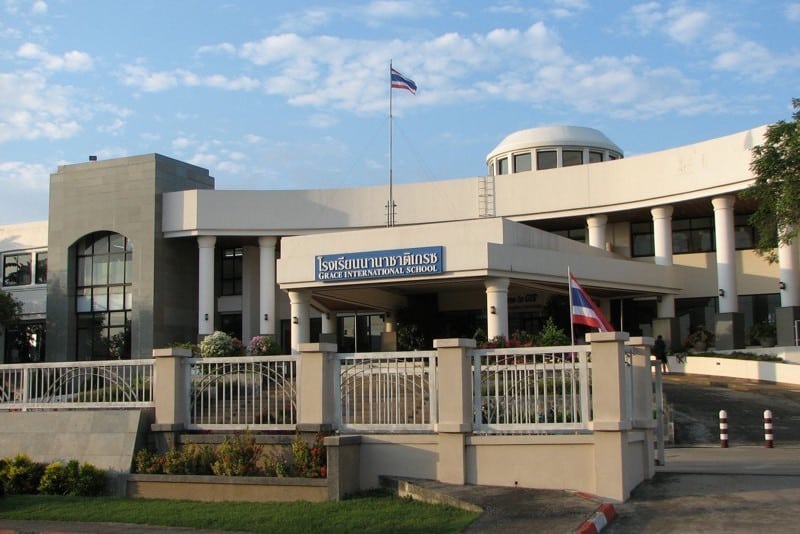 7. Singapore International School
It is the first school in Northern Thailand, offering the renowned Singapore education curriculum. The school is conveniently located in the city centre. It has a blend of the U.K and Singapore curriculum offered in Thai, Chinese, and English Language.
It has a fully air-conditioned sports hall and a 20-metre swimming pool. Other sports and extracurricular activities offered here are football, taekwondo, basketball, gardening, art and craft.
It also has teachers for learning musical instruments such as Piano, Violin and Hip Hop Dance.
Location: 10 Hussadhisawee Road, Tambon Sripoom, Amphoe Muang, Chiangmai 50200 Thailand
Website: https://sisb.ac.th/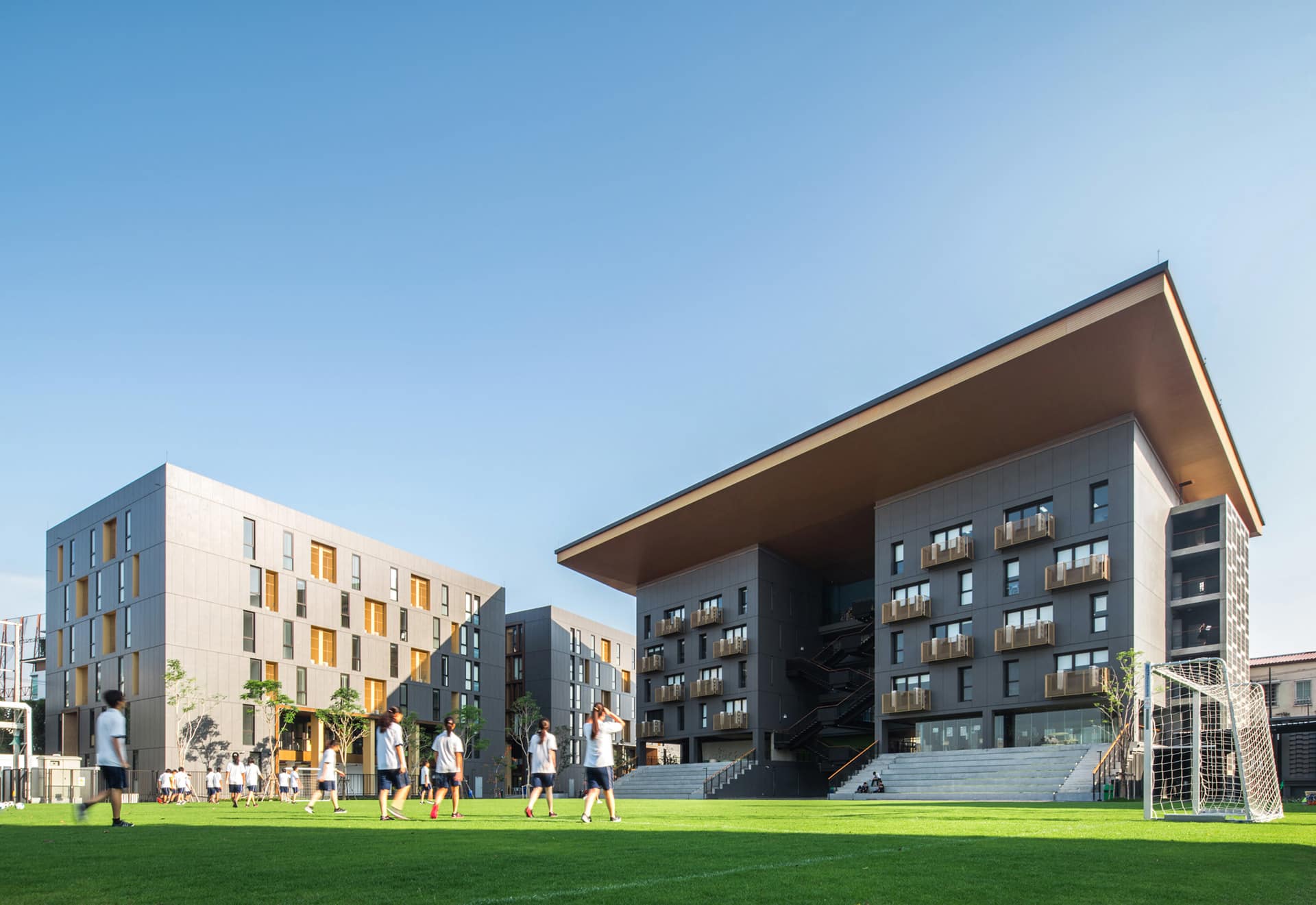 Conclusion
Education plays a very vital role when it comes to the overall development of children. Therefore, it is very crucial to choose the best school. We hope that this list helps you choose the best educational institute for your child in Chiang Mai.