Away from the hustle-bustle of the city, Chiang Mai also has some serene and laid-back experiences to offer to the visitors. Over the past couple of years, the equestrian of Chiang Mai has evolved, and at present, it has plenty of good places for horse riding.
In this article, we are listing down the six best places for horse riding Chiang Mai that are very popular and sure to give you a memorable experience with the four-limb buddies.
6 Best Places for Horse Riding Chiang Mai
1. Laddaland Equestrian Club
Located in Chang Puak, Laddaland Equestrian Club is one of the biggest stables in Chiang Mai. The place has a variety of horses of different breeds and sizes, so you have a plethora of options to choose from.
Owing to the experience that the owners have, your safety and well-being are guaranteed here. So you can just ease up and relax here while the horse trainers take care of everything else.
The stable is spread in an area of 10 rai and offers both indoor as well as outdoor riding options. Owing to its convenient location near the end of the canal road, you can try your hands at both recreational as well as more professional or competitive training here.
Location: 137/33 Irrigation Canal Rd., Soi 3, T. Chang Puak
Telephone: 053 414 022, 01 882 0271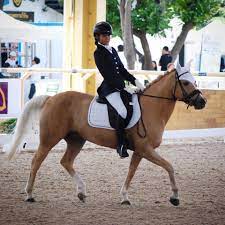 2. Pack Squadron Riding Club
The Pack Squadron Riding Club or PSRC is located on Mae Rim road close to the Lanna Sports Club. The place is perfect for those riders who have just started. The stable is located inside army barracks, making it an adventurous riding location.
PSRC offers both private as well as group riding lessons. The private ones are slightly expensive, so you can choose between the two according to your budget. The place also organizes an annual horse riding competition. If you are in the city around that time you can participate or even join as a spectator.
Location: 103 Moo 2 Tambol Don Kaew Amphur Mae Rim, Chiang Mai, 50180
Telephone: 053-120070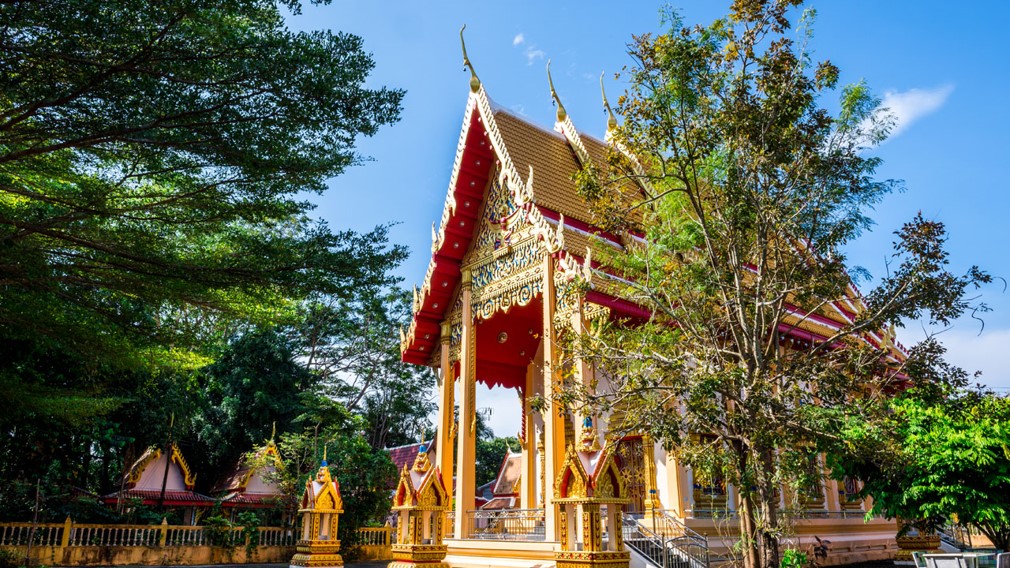 3.McKean Rehabilitation Center
The McKean Rehabilitation Center is usually for people who know horse riding well. Since it is a rehab, people mostly come here for therapies. However, the place actively engages and encourages people to join in for leisure riding.
The riding experience in one of the best Places for Horse Riding Chiang Mai that will get here is very different from most other stables in Chiang Mai. This is because all the ridings are done outside the stable, in the wild! The experience here is very unique and thrilling. However, the place has only a few horses as of now. So plan your rides in advance to avoid long waiting periods.
Location: 68-69 Moo 8, Koh-Klang road, Padeat, Muang Chiang Mai 50100 THAILAND
Telephone: 053 124 263
4. Second Wind Ranch and Rescue
The Second Wind Ranch and Rescue is a not-for-profit horse sanctuary based in ChiangMai. It is run by the Wind Ranch and Rescue family where they rescue, rehabilitate, and re-home injured horses.
Most of the horses that you will find here were formerly racing horses that were discarded after their useful life.
Besides riding, the Wind Ranch and Rescue Family also let you have hands-on experience with the horses. You are made to learn how to bathe, groom, and feed a horse.
At Wind Ranch and Rescue, you can get trail rides along the foothills of the National Park for 900 Baht. If you have just started riding, opt for their western riding lessons for 1,000 Baht an hour.
Location: Nam Phrae, Hang Dong District, Chiang Mai 50230, Thailand
Telephone: 064 404 1037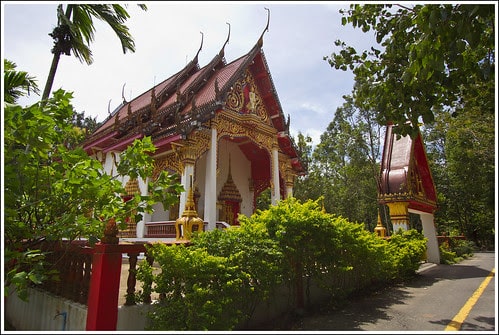 5. Equestrian Education Center Chiang Mai
The Equestrian Education Center is similar to the McKean Rehab center in that it also offers rehabilitation programs for people who need any kind of mental or emotional support.
If you are only in for a fun riding experience without getting to see the other aspects of horse riding, do not consider this place.
It is suitable for people who are willing to develop a good understanding of interactions with horses. All the lessons here are curated as per the rider's needs.
Here, you will also learn to groom and tack the horse along with riding. The place offers individual and group training along with physiotherapy lessons for people with emotional and mental imbalance.
Location: Soi Nam Phueng Village, Nong Phueng, Amphoe Saraphi, Chang Wat Chiang Mai
Telephone: 085 707 9468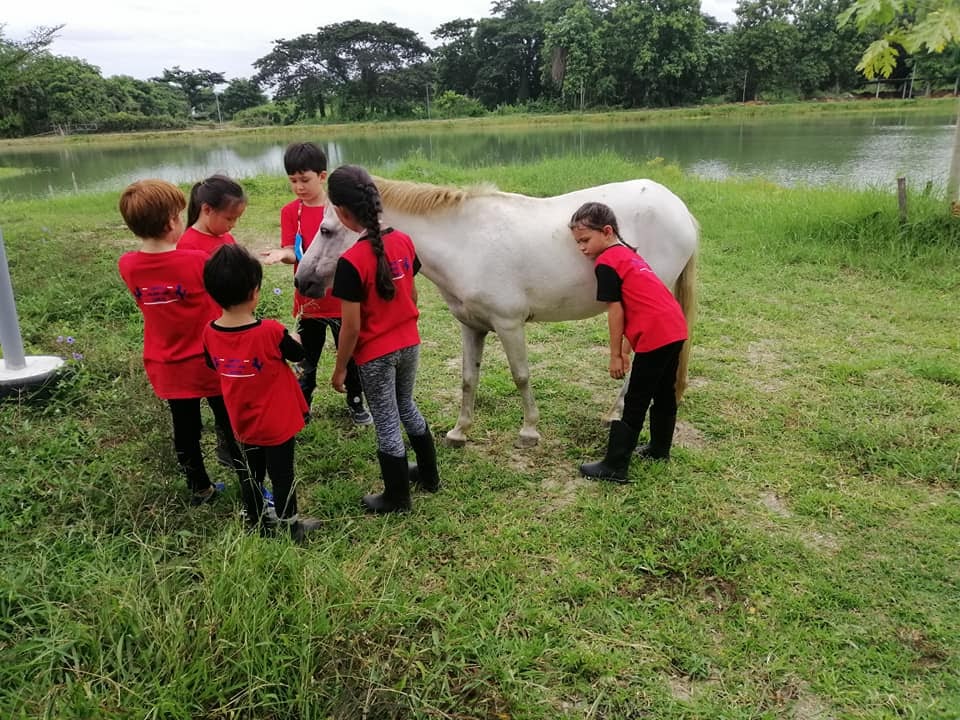 6. Happy Horse Stables
It is one of the most happening horse stables in Chiang Mai. The stable has existed for over a decade. The place was formerly used for keeping a large variety of horses, just out of interest. However, now, the place is open for riding as well as offers classes.
Here you can enjoy riding on Friesian, Shetland ponies, miniature horses, and regular horses of various breeds. A large majority of these horses have been imported from overseas and some have been rescued.
The place offers private lessons as well as packaged lessons of 5 classes for 700 and 3200, respectively.
Location: Amphoe Hang Dong, Chiang Mai, Thailand 50230
Telephone: 091 143 3901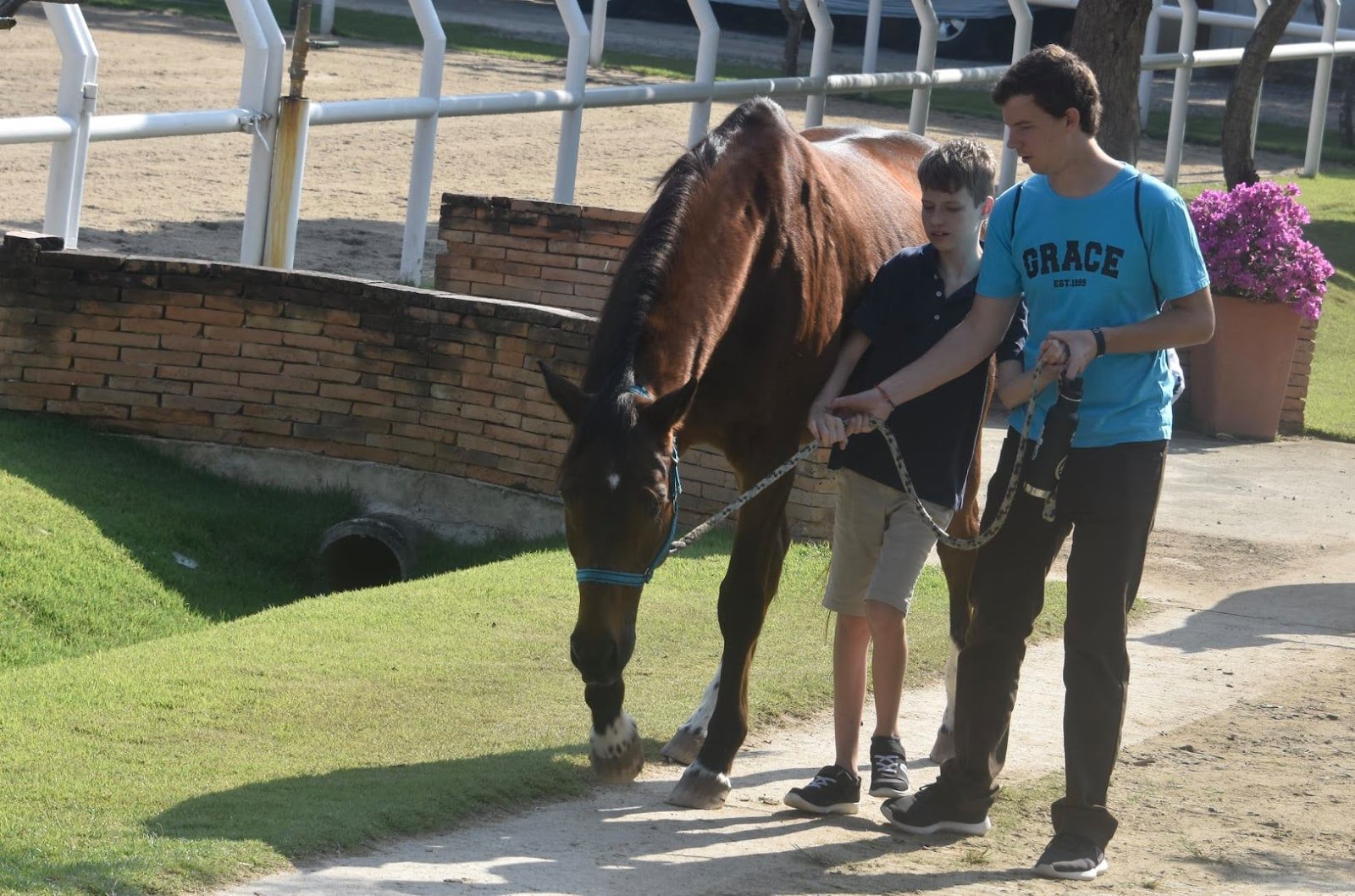 So, What is Next?
In conclusion, Chiang Mai offers some of the best horse riding experiences in Thailand. From beautiful landscapes and nature to opportunities to learn more about the local culture and traditions, there is something for every level of rider. Now that you have the list of the best horse riding places in Chiang Mai, what are you waiting for? Get your gears ready and head out to one of the aforementioned places for a memorable horse riding experience in Chiang Mai.