Even though finding a nice pet store in Chiang Mai is far from as simple as it would be in any American town or city, it can still be rather easy if you know where to look.
Discover Reliable Pet Shops in Chiang Mai, where animal lovers can find quality products, healthy pets, and expert advice, ensuring the best care for their furry, feathery, or scaly companions in this northern Thai city.
9 Reliable Pet Shops in Chiang Mai – 2023 Guide
1. Petz World
It is among the best pet shops in Chiang Mai, with a little bit of everything you would need for your pet.
It is a goood pet store that is clean, reasonably-priced in Chiang Mai. The staff is very knowledgeable and can help you buy the best products for your feline friends.
They specialize in hamsters, rabbits, guinea pigs, pet accessories, sugar gliders, squirrels, parrots, sparrows, budgies, finches, pet food, Timothy hay, alfalfa hay, wood shavings, and much more.
It has a good selection of dog treats and chews, as well as other pet food options. It also has plenty of supplies for other animals.
Owing to its prime location on a busy street, getting a parking space could be difficult.
Therefore, it is best to get here on a bike. If you don't have one, you can get it rented from these famous bike rentals in Chiang Mai.
Address: Suan Buak Haad Pet Market 63 19 Room 8 Arak Rd, Mueang Chiang Mai District, Chiang Mai 50200, Thailand
Phone: +66 98 514 6409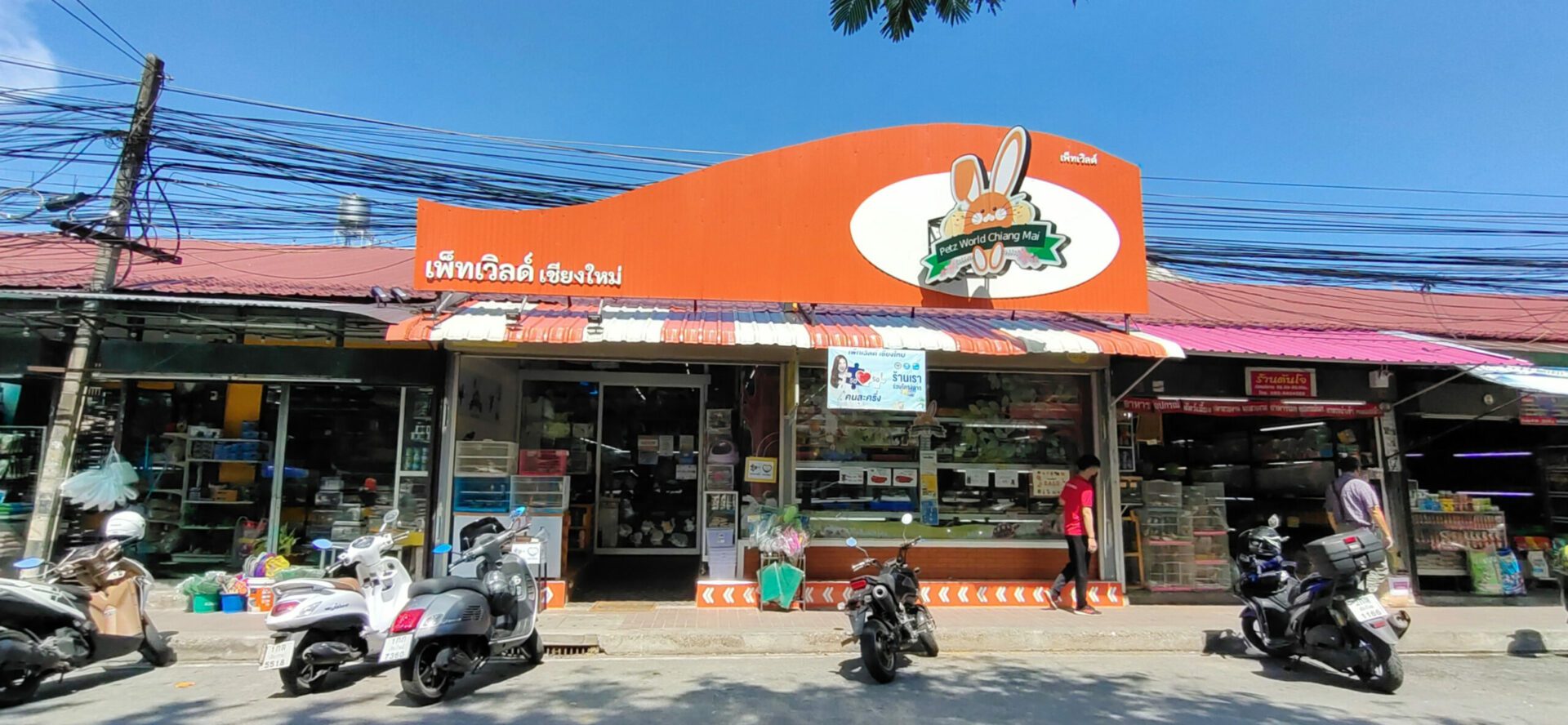 2. Smiledog Pet Shop
It is a great little pet shop in Chiang Mai. They have an impressive range of products suitable for various pet animals. The shelves are all stacked with pet foods, supplies, and toys.
The staff at Smiledog is very friendly and knowledgeable about pets.
Not only do they help you make good purchase decisions, but they also sell the products at a very reasonable price compared to the other pet stores in Chiang Mai.
Address: Q2M6+MWC, Kong Sai Rd, Thesaban Nakhon Chiang Mai, Mueang Chiang Mai District, Chiang Mai 50000, Thailand
Phone: +66 61 692 4289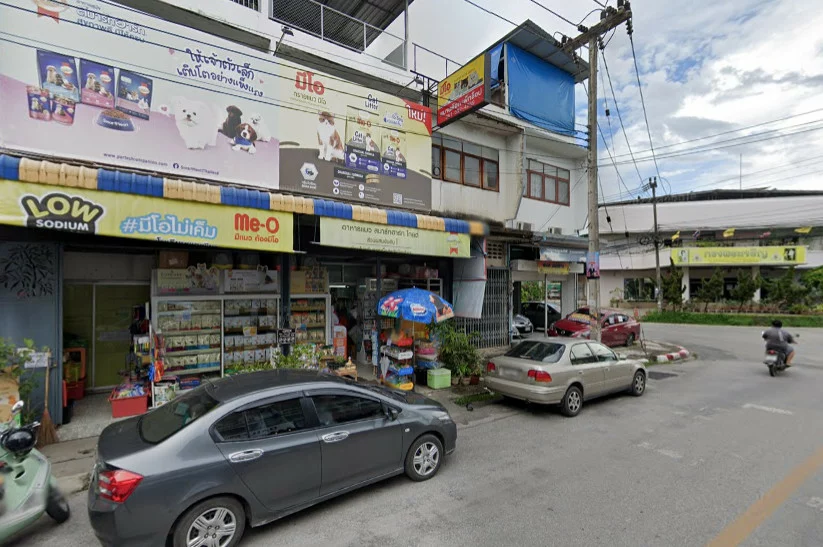 3. Pet Stop
The Pet Stop in Chiang Mai sells high-quality pet food from renowned brands.
The owner, as well as the other staff members, are very polite, friendly, and knowledgeable.
They can give you helpful advice in choosing the right product.
Address: 11 5, San Klang, San Kamphaeng District, Chiang Mai 50130, Thailand
Phone: +66 90 245 1415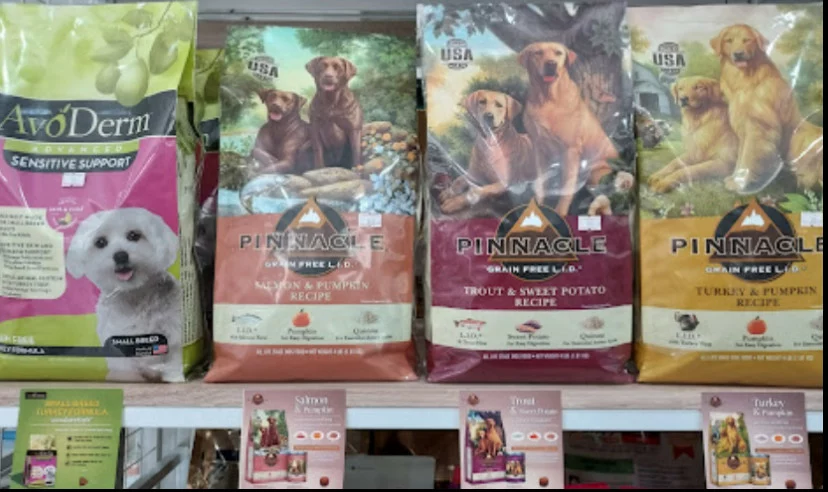 4. 19 Pet Shop
19 Pet Shop is a great pet supply store with many local and imported brands.
Their staff is very knowledgeable, courteous, and friendly. They have been trained and sensitized to be helpful to pet owners who are in need of anything.
Their offerings include pet food, leashes, collars, litter pans, toys, shoes, snacks, and cages.
Since the store has opened up only recently, it is spotlessly clean and has a very peaceful atmosphere.

Address: 6/4-6 San Kamphaeng Sai Road, Soi 9 Mueang, Chiang Mai 50000, Thailand
Phone: +66 83 680 9818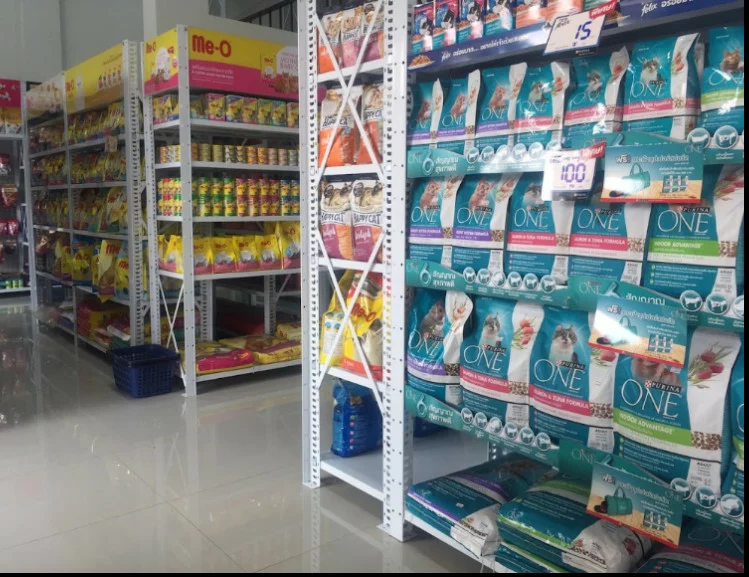 5. Mali Pet Shop
Mali is a popular name in the pet shop industry of Chiang Mai.
It is a reliable pet shop that provides excellent pre and post-purchase services. They have a good collection of pet animals and supplies at reasonable prices.
The store is spotlessly clean despite being a house for many different pet animals.
Address: 25-26 Central Market Agriculture Hai Ya Rd, Mueang Chiang Mai District, Chiang Mai 50100, Thailand
Phone: +66 65 469 6985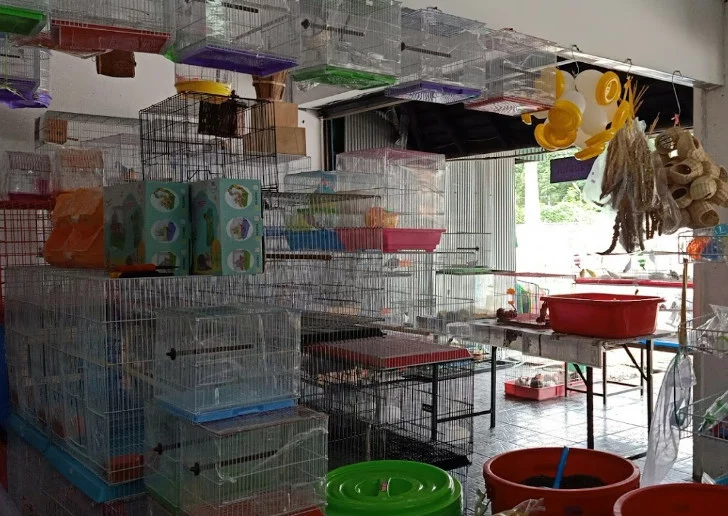 6. Pet Mart Chiang Mai Branch 6
This new Pet Mart Chiang Mai branch has opened recently but has all the pet supplies you might need for your furry friends.
The staff is very attentive, professional, and friendly. There is ample parking space, so you need not worry about your vehicle.
You can always get good promotional offers here.
Address: 16/32 Soi Ban Chiang Saen 1, Moo 2, Tambon Tha Sala, Mueang Chiang Mai District, Chiang Mai 50000, Thailand
Phone: +66 96 691 9495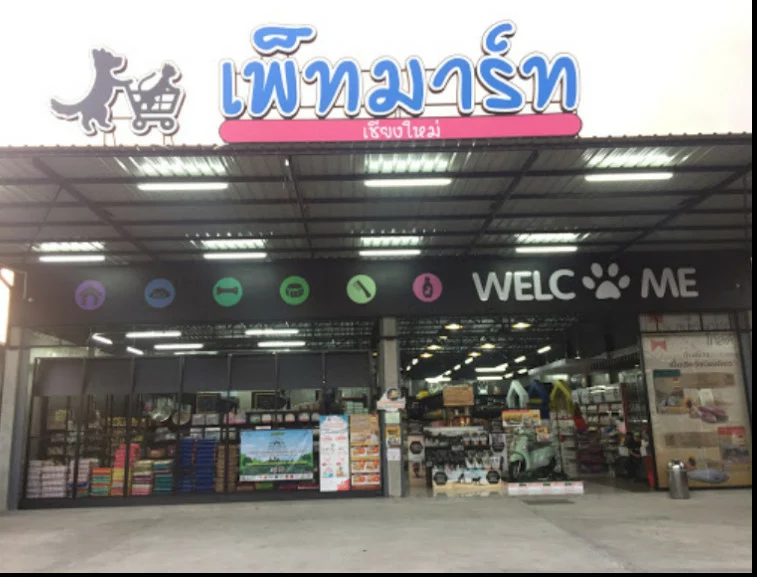 7. Pet Village
It is one of the finest pet stores in Chiang Mai that you can trust for your pets.
Besides supplies, it offers a pet salon as well as vet services. You can also leave your pet at the center if you are moving out of town for some days.
The staff here is very knowledgeable and helpful. They're professional, polite, clean, and honest.
It's worth a 30-minute drive if you're away. The services are very reasonably priced.
Address: The Chill Park, Chiangmai-Hangdong [108] rd, Mae Hia, Mueang Chiang Mai District, Chiang Mai 50100, Thailand
Phone: +66 53 444 094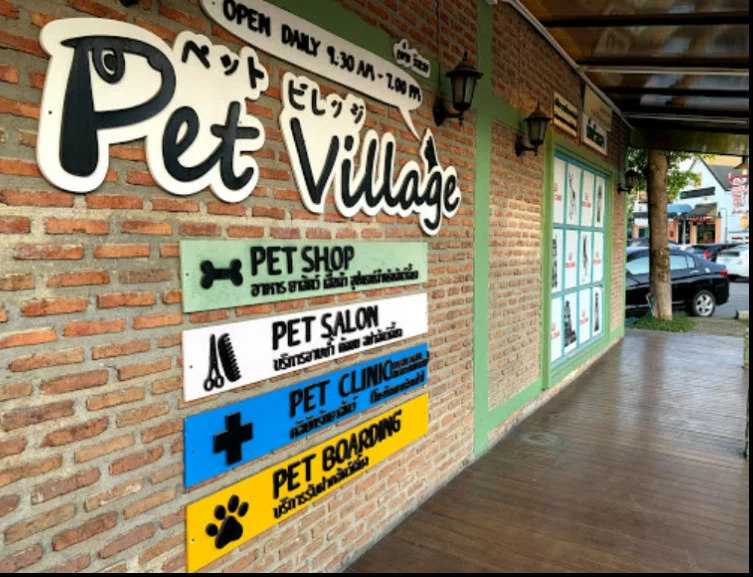 8. Pet Mart Chiang Mai
Pet Mart Chiang Mai is a versatile pet shop in Chiang Mai that has a diverse assortment of pet products.
The staff members here are very accommodating and offer reliable customer service that you can fall back on.
The shop also offers a home delivery service. For the same details, you will have to check the website. The shop is centrally located on the highway and easy to find. However, due to its central location, you might sometimes face issues with parking.
Address: 239/6 Moo 12 Nong Kwai, Hang Dong District, Chiang Mai 50230, Thailand
Phone: +66 64 545 4789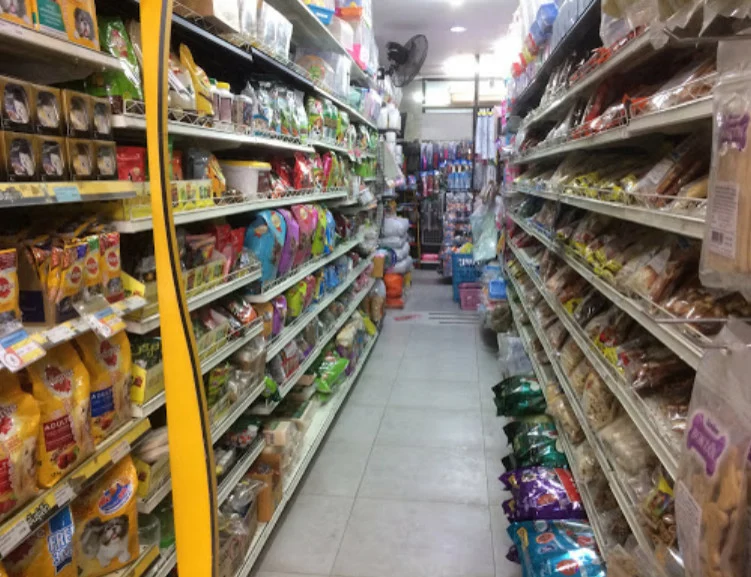 9. Puen Pet Shop, Pet Shop
It is primarily a dog and cat supply store in Chiang Mai.
They only have cat and dog products, there is a wide variety of brands to choose from. You can get anything and everything cat & dog related here.
The best part about this shop is that it has various range of products that can suit people of all income groups.
Address: Hussadhisawee Rd, Chang Phueak, Mueang Chiang Mai District, Chiang Mai 50300, Thailand
Phone: +66 63 795 7272
Wrapping Up
Whether you are a local resident or a traveler with a pet, keep this list handy so that your furry friend is healthy and safe at all times. However, despite best efforts, you might find yourself in a tight spot with a pet.
In such a situation, it is best to take the help of an expert. You can choose from these top pet hospitals in Chiang Mai.
Founder - Thailand Nomads
Jordan started Thailand Nomads primarily for sharing his experience of exploring Thailand for several years. The objective is to help tourists especially digital nomads plan their travel itinerary when visiting Thailand.
Email: jordan@thailandnomads.com