Motorbike is one of the most convenient and cheap modes of transport to explore the exciting city of Chiang Mai. With a motorbike, you can easily venture into the hidden treasures outside the main city.
However, with motorbike rental shops scattered at almost every corner of Chiang Mai, choosing an appropriate option might get difficult. But don't worry! You have stumbled on the perfect guide to choosing the best Bike Rental in Chiang Mai.
Explore Chiang Mai on two wheels with our guide to the best scooter and motorcycle rentals, offering reliable service and a wide range of options for the ultimate road adventure in Northern Thailand
5 Best Scooter and Motorcycle Rentals In Chiang Mai
1.Chloe Motorbike Rentals
This rental has the best reviews of all on most social media platforms. You can enquire about the availability of the vehicle on their Facebook page. They are very responsive and even share pictures of the available bikes over message.
Surprisingly the shop does not have any physical location and operates online. No deposit is needed to rent the bikes at this shop. You only need to submit a copy of your passport or Thai driving licence. Helmet and Pick & Drop are included in the rental charges.
Contact: +66 84 610 6382
Facebook: https://www.facebook.com/Chloebikes/?ref=page_internal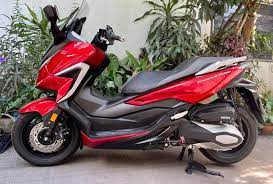 2. Royal Enfield Rental Chiang Mai
The founder of Royal Enfield Rental, Alan is an experienced and accomplished rider who's toured the world in his pursuit of the best bike adventures. They organise bike tours through the picturesque scenery in Northern Thailand on Royal Enfield Bikes.
The tour package includes pick-up from Chiang Mai airport or railway station (to your hotel), welcome group meal and briefing, accommodation the night before the riding starts and the night the riding ends, and 3rd party insurance excluding bike damage.
Address: 1/2 Wualai Soi 4, Muang Chiang Mai, Chiang Mai, Thailand 50100
Contact: +66 (0)8 9248 4123
Facebook:https://www.facebook.com/royalenfieldrentalchiangmai/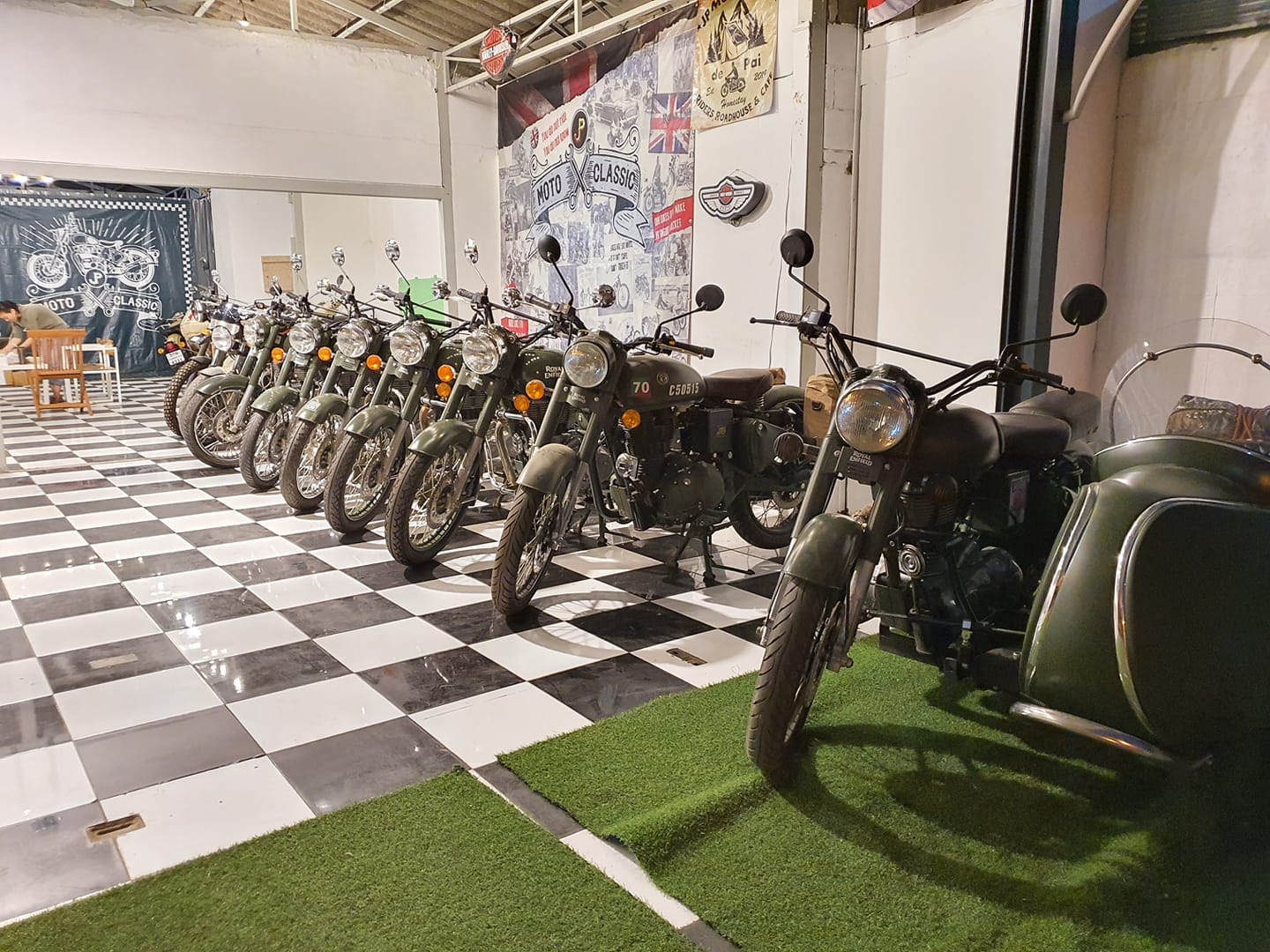 3.Mango Bikes
The Mango bikes Chiang Mai scooter rental started in 2012. Along with renting bikes they also provided lessons for beginner riders. They have over 500 positive reviews online and an impressive Google Review Score of 4.8.
They have a good collection of scooters to choose from and are in an easy location to reach in Nimman. You will have to deposit 1000 THB as a security and Passport Copy or Thai Driving License Copy. Pickup and helmet are included. However, if you are a beginner you won't be able to rent a bike here.
Address: Srithana Condo 2, Sirimangkalajarn Rd Lane 1, Suthep, Chiang Mai, Thailand 50200
Contact: +66 87 728 0515
Facebook: https://www.facebook.com/mangobikesrent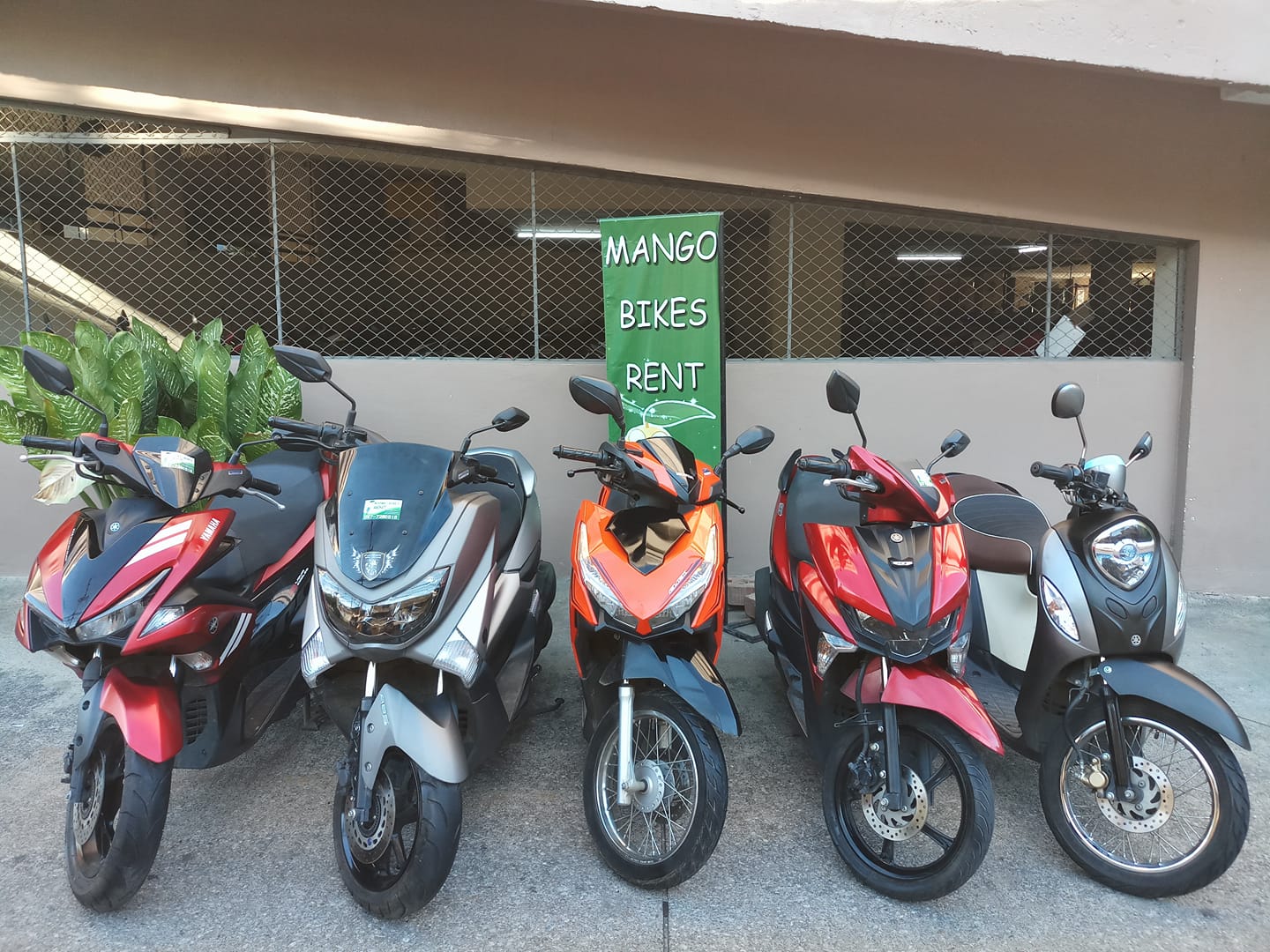 4. Zippy Bike Rentals
It is another easily accessible motorbike rental shop in Chiang Mai located at the Huay Kaew end of Santitham. You can book a bike by dropping a text to them on Facebook. You can also visit the shop and examine the bikes yourself.
They have a garage right beside the rental shop where bikes are regularly cleaned and maintained. The rates for the bikes start from 150 baht per day to 2,000 baht per month. No deposit is required and a helmet is included in the charges.
Address: 54/2 Santhirak Road, Chang Phueak Subdistrict, Mueang District, Chiang Mai, Thailand 50300
Contact: https://www.zippymotorbikes.com/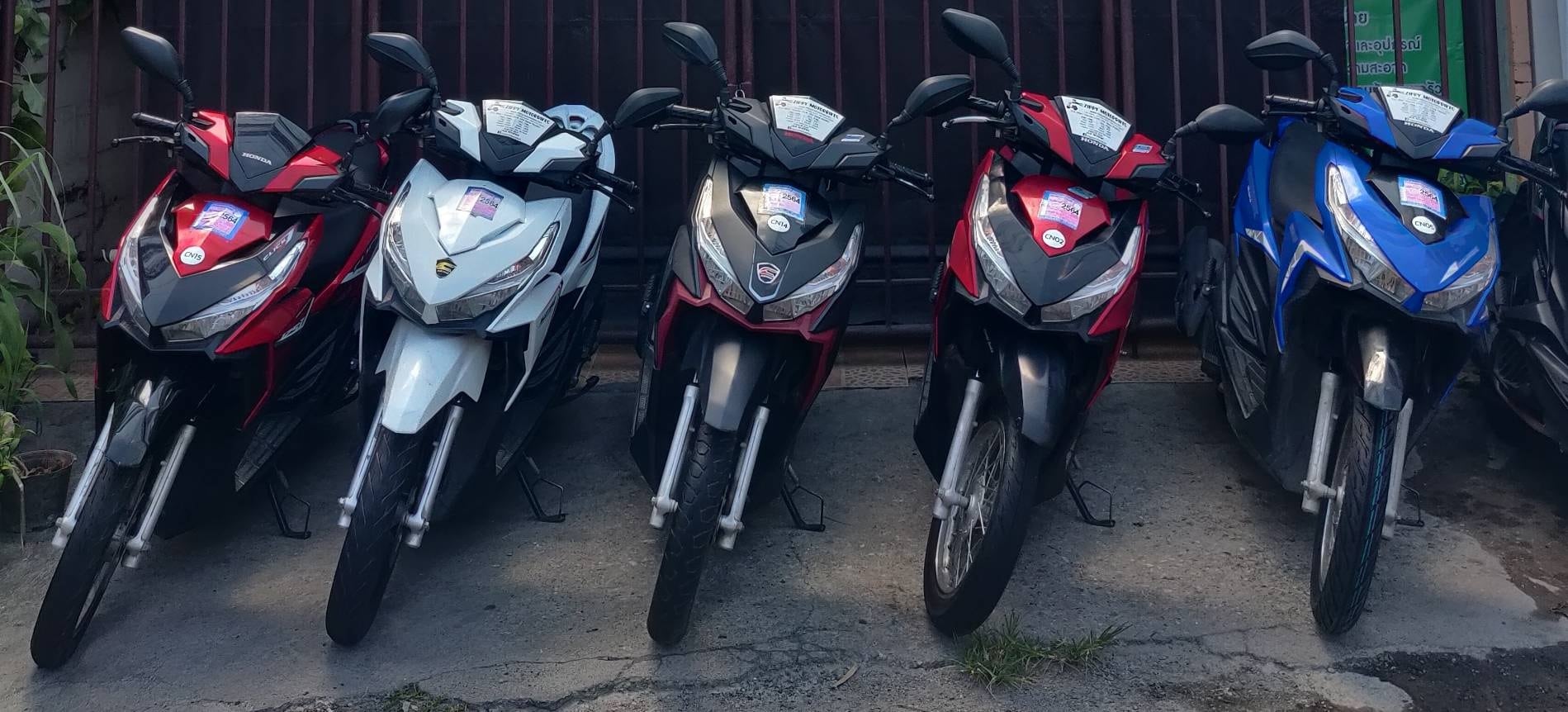 5.Vanessa Motorbikes
Vanessa Motorbikes is one of the best motorbike rental that was established in 2005. It offers both short and long term scooter letting which is good for beginners. It has hundreds of positive responses online.
The team is very responsive on Facebook and you can book through a Facebook message. They mainly stock Honda scooters, Dream, Wave 125cc, Click 125cc, Scoopy I, and also have some Yamaha Mio.
Address: Soi Chang Khian 161 Huay Kaew road behind the big hotel Chiang Mai, Thailand 50300
Contact: +66 81 020 1967
Facebook: https://www.facebook.com/vmotorbikes/
How much does renting a motorbike costs in Chiang Mai?
Nearly all the rentals are for a complete day i.e 24 hours. The rates start from as low as 99 Thai Baht. Most rentals are always looking for a chance to charge some extra money from tourists. They are likely to rent out a bike to you at 200-250 THB.
Reputed hotels and guesthouses rent it for around the same 250-300 THB. Some may even start the bargain with 500 baht. Ideally, you should not pay more than 300 THB for a motorbike/day unless you are a professional biker and choosing a top model bike.
Types of Motorbikes available for rent in Chiang Mai?
The various type of motorbikes available for rent are:
1.Scooters- Scooters are the safest motorised vehicle especially for beginners. These bikes are fully automatic and have a push start. There is a flooring pad where you can keep your feet comfortably. They are great within the city but might not be suitable on the outskirts.
2. Manual Motorbikes- These are particularly popular among adventure bikers. Experienced riders find manual motorbikes more appealing. Dirt bikes and Ducatis are quite famous. For an adventurous ride, go for bikes that have an engine of more than 120 cc.
3.Semi-automatic Motorbike- These are the cheapest and most in-demand due to the ease of availability and safety. The gears can be changed with just a click of the pedal with your foot.
Founder - Thailand Nomads
Jordan started Thailand Nomads primarily for sharing his experience of exploring Thailand for several years. The objective is to help tourists especially digital nomads plan their travel itinerary when visiting Thailand.
Email: jordan@thailandnomads.com