Yoga Centers in Koh Phangan offer a serene environment for those looking to get fitness and deepen their yoga practice. While the island has gained fame for its full moon parties due to their popularity and sheer novelty, Koh Phangan is a destination for yoga, spirituality, and healthy living. Koh Phangan is a yoga enthusiast's dream!
Here are some of the best yoga studios you can check out in Koh Phangan after a tiring day.
12 Yoga Centers in Koh Phangan – 2023 Guide
1. Orion Healing Center
The Orion Healing Center is located on a serene bay in Srithanu, a center for yogis.
This facility offers daily yoga lessons, immersive yoga workshops, and yoga retreat programs. It is also a fasting and detoxification hub.
Guest instructors from all over the world join a committed faculty to deliver lessons that range from intense to relaxing in the studio that overlooks the tranquil ocean.
The facility welcomes those looking to rediscover themselves or their life's purpose since it strives to be a place of transformation.
It has a friendly, relaxed environment that is very non-threatening.
The lodging options include on-site rooms, numerous guesthouses, and bungalow enterprises nearby.
Address: 15/2 Moo8 Srithanu Koh-phangan Koh Phangan, Surat Thani 84280, Thailand
Phone: +66 77 445 966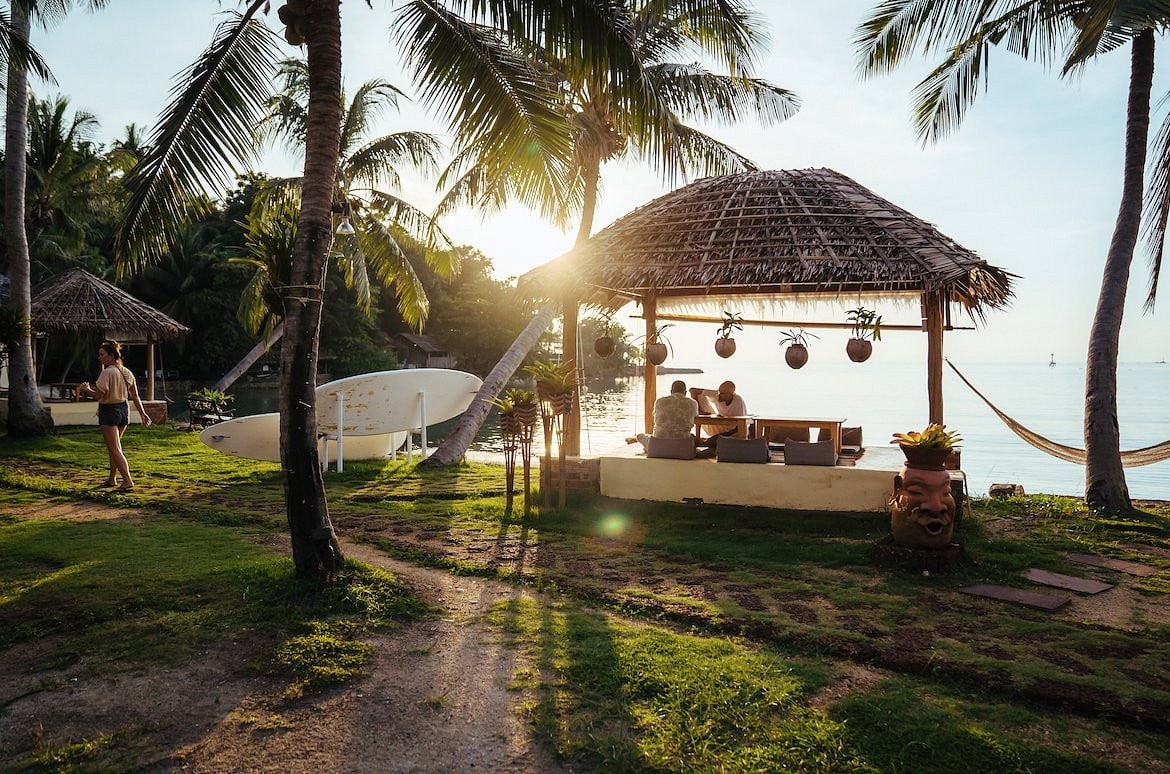 2. The Yoga Retreat
Nestled at the edge of the jungle Northwest of Koh Phangan, is one of the finest yoga centers in Koh Phangan.
The Yoga Retreat is the ideal addition to a tranquil tropical vacation.
Whether you are a beginner or an experienced yoga enthusiast or wish to become a certified yoga instructor, this place is the best option.
The owner, Teresa and Kes Kennard, started this business in Thailand in 2000, and ever since, it has risen to immense popularity.
Bringing together their love and experience in authentic yoga, health, and healing, Teresa and Kes have created a balanced -realistic- approach to life which they believe to be the secret of true transformation.
Address: 65/4 Moo 8, Koh Phangan, Surat Thani, Thailand 84280
Phone: +66 (0) 77374310

3. Pyramid Yoga Center
Pyramid Yoga Center in koh phangan is the island's first yoga school. The institution has ties to an Indian lineage that dates back many centuries, including Swami Gitananda and Ram Gopal in the last two.
This Yoga Center is located north of the island and offers Chakra Yoga, a system of yoga that originated in the 70s.
It provides comprehensive and in-depth instruction in the Science of Yoga. The site is beautiful, tucked in the jungle on a plateau with views of the ocean and the tranquil sound of crickets.
Additionally, the Pyramid centre contains a Sound Temple with unique acoustic features that attract instructors and students from different schools.
Address: 58/34, moo 8, Koh Phangan, Surat Thani 84280, Thailand
Phone: +66 66 076 8064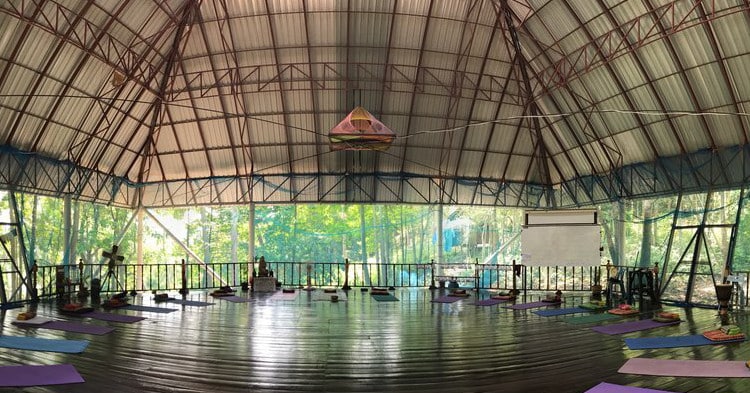 4. One Yoga
One Yoga was established to provide Yoga Teacher Training in a retreat-style environment, free from the usual interruptions of daily life.
One Yoga offers a unique meditation program, which, when combined with yoga, will enhance the benefits many folds.
The lectures about yoga philosophy, anatomy, and physiology will give a much deeper understanding of yoga than what you find in most other teacher training programs.
You will leave the training with a clear understanding of the essence of yoga and its higher purpose.
This yoga facility in Koh Phangan provides the ideal setting for further in-depth study and practice of Yoga. It is certified by the Yoga Alliance.
Here you can learn authentic yoga combined with modern dynamic styles.
At One Yoga, Connect to your true self, experience the profound benefits of regular and intensive yoga practice, and go on to share your passion with the world.
Address: 14/11 Moo 8, Koh Phangan, Surat Thani, 84280 Thailand
Phone: +66 641407641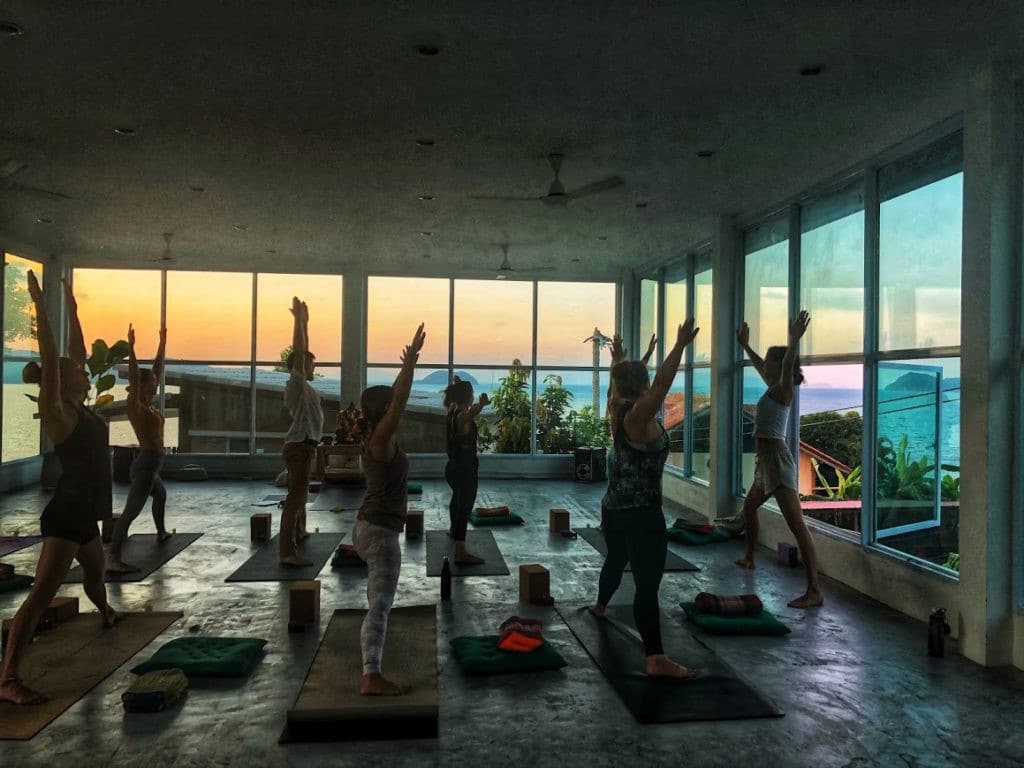 5. La Casa Shambala
La Casa Shambala is a non-dogmatic school supporting self-discovery.
It guides its clients through the traditional teachings of Hatha and Vinyasa and opens the space to allow them to reconnect and evolve.
About two years ago, this project was started by Rakel Lopez, and since then, it has grown as a wonderful miracle, enticing more and more lovely individuals to enjoy this experience.
La Casa has several beautiful locations in different corners of the world, adapting to the personal needs and preferences of the clients, from tropical, jungle-hugged venues to homey farms on the hilltops.
Its courses stand apart from those at other institutions because, during the YTTC, only the students and the volunteers who assist with the process live in "la casa." This fosters a strong sense of community.
As a result, the sense of belonging and camaraderie within the community grows, as does the desire to retreat and fully immerse oneself in the inner journey.
Address: Moo 1, 92/3, Ban Tai, Koh Phangan, Surat Thani 84280, Thailand
Phone: +66 82 960 9043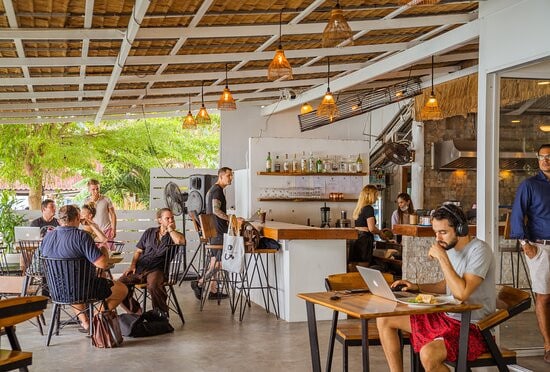 6. Wonderland
The yoga retreat and courses at Wonderland Healing Center are created to offer the ideal setting for your physical and spiritual development.
With a view of a tropical forest and the calming sounds of a river nearby, the recently constructed, light-filled yoga shala makes every yoga session invigorating and inspiring.
Wonderland has some of the most knowledgeable yoga instructors on this island.
To encourage a holistic wellness experience that unifies body, mind, and spirit, they provide a wide range of Yoga and Meditation classes for all skill levels.
Address: 77/7 Moo.3 Koh Phangan Koh phangan, Surat Thani 84280, Thailand
Phone: +66 77 377 377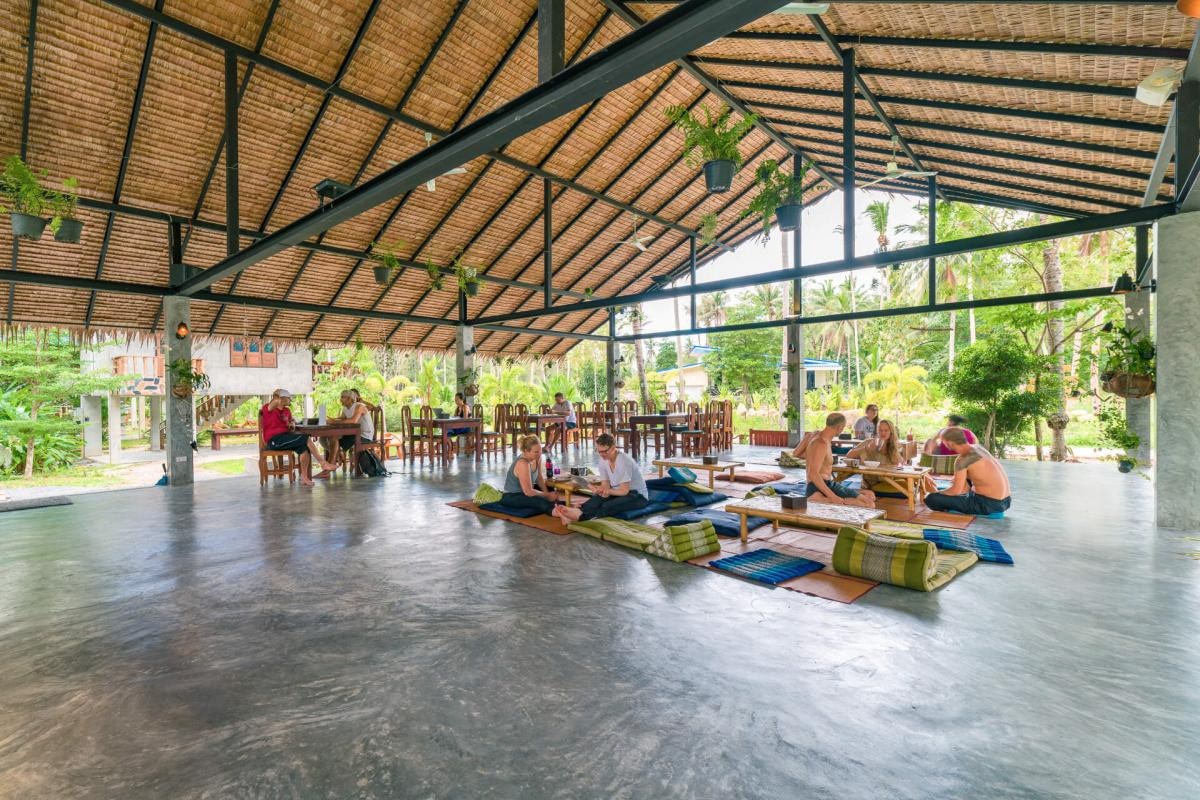 7. Genesis Phangan
The Genesis Yoga Center building is designed to reflect the most audacious concepts from every orientation.
Their primary goal is to unite people, encourage them, and establish the ideal working environment for real professionals.
You can rent the entire facility for a retreat or personal practice.
Address: QX4H+H5C, Sri Thanu,54, Ko Pha-ngan Sub-district, Koh Phangan, Surat Thani 84280, Thailand
Phone: +66 93 696 8467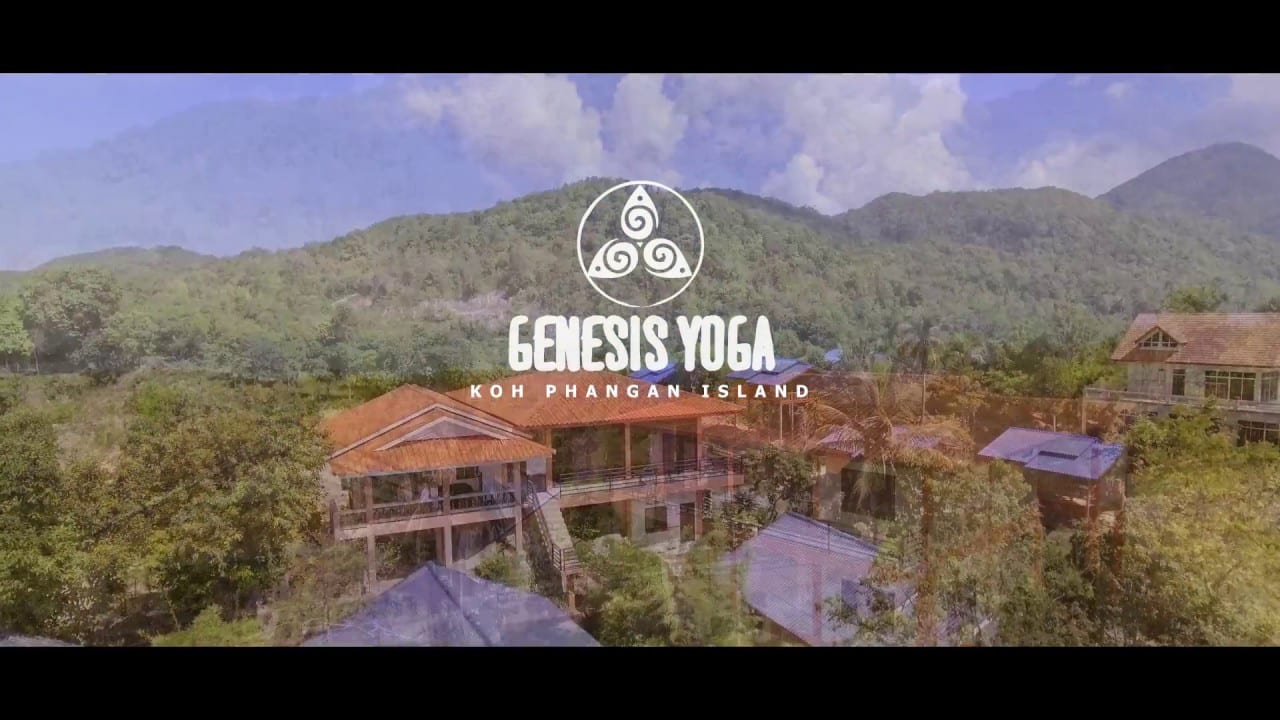 8. The Yoga House
Yoga house offers a secluded place and hosts retreats, workshops, and meetings for both locals as well as tourists.
Their goal is to establish a motivating and encouraging environment where individuals and groups can practice various techniques and pathways, learn new ones, and share their knowledge and experience.
It is situated in a quiet village in the center of Koh Phangan, one of the largest and liveliest yoga and healing destinations in the world.
It is just a short drive from most villages, beaches, and the island's capital, Thong Sala.
Amenities here include a large yoga/meditation hall, a lovely garden filled with rare indigenous plants, and a private, cozy environment surrounded by nature.
Address: QX4H+H5C, Sri Thanu,54, Ko Pha-ngan Sub-district, Koh Phangan, Surat Thani 84280, Thailand
Phone: +66 93 696 8467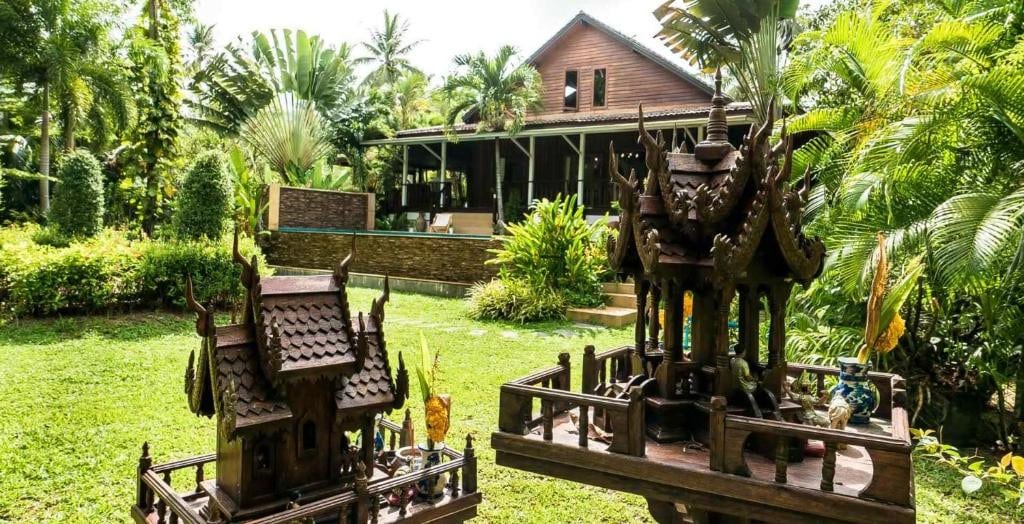 9. Anahata
Based on a compassionate understanding of yogic teachings, Anahata Yoga Shala is a heart-centered healing facility in Koh Phangan.
The center adores yoga not only for the asanas but also for the enchantment it shows people.
Chakras, nadis, mudras, bandhas, prana, energy, universal, and cosmic are concepts that the center firmly believes in and embrace.
The center was established in a central location to enable everyone to come and explore their capacity for love,
Address: 54, Haad Yao Beach, Koh Phangan, Surat Thani 84280, Thailand
Phone: +66 99 119 5286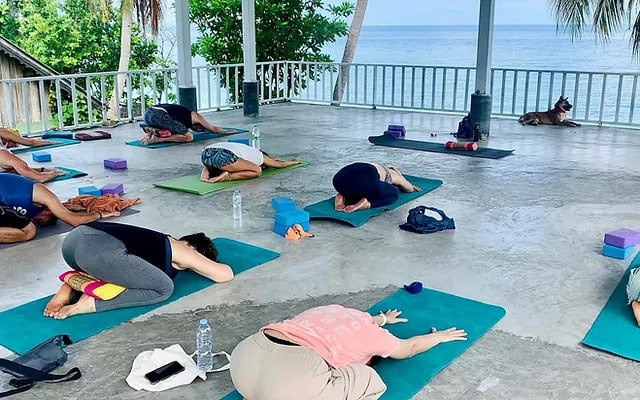 10. Pure Flow Yoga
In the picturesque and enchanted paradise of Koh Phangan, Thailand, Pure Flow Yoga is an oasis of all levels of daily yoga classes, yoga retreats, and yoga training.
The dedicated team of yoga instructors offers intuitive, heart-opening, artistic, and intelligent lessons that incorporate poetry, quotations, music, meditation, pranayama, and devotional singing.
Classes are provided twice daily and are appropriate for all levels.
The weekly calendar includes Yin Yoga, Yoga Nidra, Acro Yoga, and Ecstatic Dance, along with the daily Vinyasa classes.
The stunning open shala boasts spaciousness, polished wooden floors, high ceilings, and overhead fans.
Address: Haad Yuan, Ban Tai, Amphoe Ko Pha-ngan, Surat Thani 84280, Thailand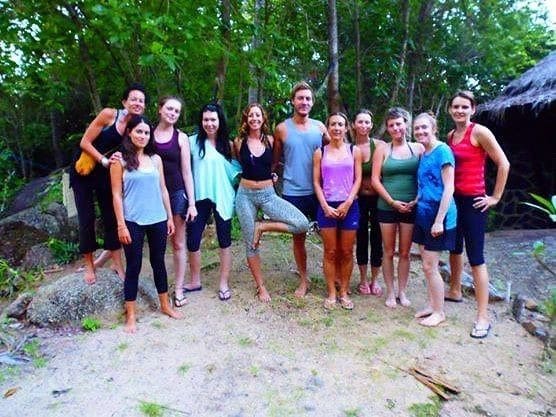 11. Gaia Yogashala
Gaia Yogashala strives to be a place of rest, calm, and growth and a return to more organic ways of living.
It is a place where you may reconnect with nature.
The center is dedicated to providing top-notch, varied Asana lessons and longer-term yoga programs for beginners.
Address: Moo 8, 22/7 Tambon Sri Thanu, Ko Pha-ngan District, Surat Thani 84280, Thailand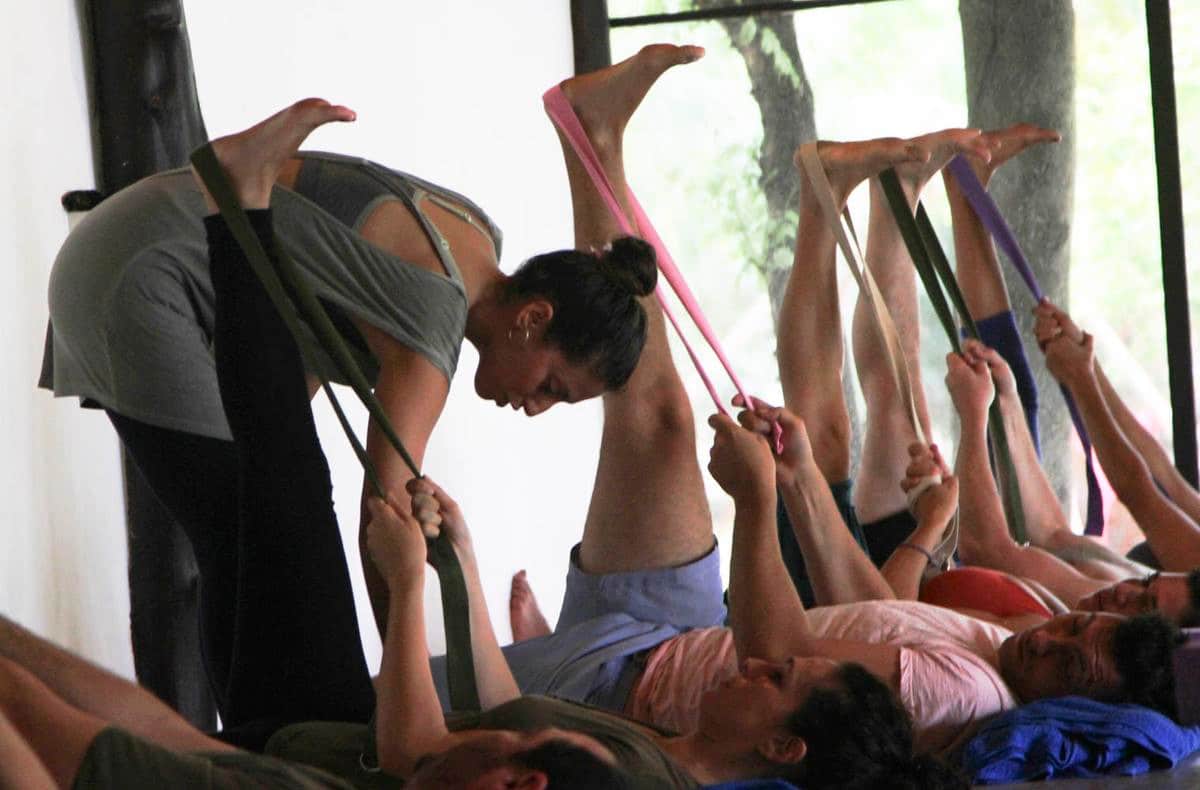 12. ULU Yoga
Over 500 new teachers have received certification from ULU Yoga since 2014, which has led over 100 yoga training sessions in Thailand and Bali.
The multi-style yoga teacher training programs offered by ULU Yoga are renowned for including aerial, acro, Hatha, vinyasa, restorative, and SUP yoga.
They also produced the ULU Yoga Swing, which has gained popularity all over the world.
Address: Ulu Yoga Center Ko Phangan, Surat Thani, Thailand 84280
Phone: +66 (0) 93-613-8035
Other Things to Do on Koh Phangan
The majority of the attractions and activities in Koh Phangan are strongly tied to nature.
For those who enjoy exploring, Koh Phangan makes a beautiful vacation destination with its beaches, waterfalls, vistas, and, most importantly, The Full Moon Party.
On the island, new chances for entertaining pursuits and experiences have also arisen due to increased tourism.
So whenever you come to Thailand, don't forget to visit this fantastic island that has so much to offer.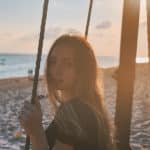 Noah Zaidi is an ardent traveler who has been documenting her Thailand exploration through Thailand Nomads. Her aim is to inform and educate people around the world about the must-visit places in Thailand.