If you think all the buzz about the Cutler is slightly overrated, well, think twice!
It is certainly more than just a barbershop; it is The Barbershop you can trust for even the hardest-to-achieve hairstyle.
It is a modern-classic Chiang Mai barbershop situated a bit south of Wat Phra Sing.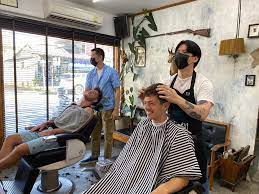 5 The Cutler Barbershop in Chiang Mai
1. About the Shop
If you're looking for a top-notch haircut in Chiang Mai, The Cutler Barbershop is a great option, offering professional barbering services and tattooing in a stylish and friendly environment.
The shop has glass walls and is guarded by an awning.
You can easily spot the shop's minimalist board that has the shop's name written in beautiful calligraphy.
The space is just enough to accommodate five chairs.
The place has a rustic decor with sketches of barber-themed works embellishing the white walls.
The floor is rough concrete and spotlessly clean at most times, unlike other barber shops where you have to bear the nauseating view of hairballs scattered here and there.
There are wooden shelves lined-up in front of the hairdresser chairs where the stylists keep the gel, scissors, spray, and combs- all in their respective cases.
The cleanliness and hygiene of the place is much better compared to other barbershops, with no foul smell.
There is always some Jazz music playing in the background which adds to the oomph.
There is also a bar at the shop now where you can for a drink or two after your shave or haircut.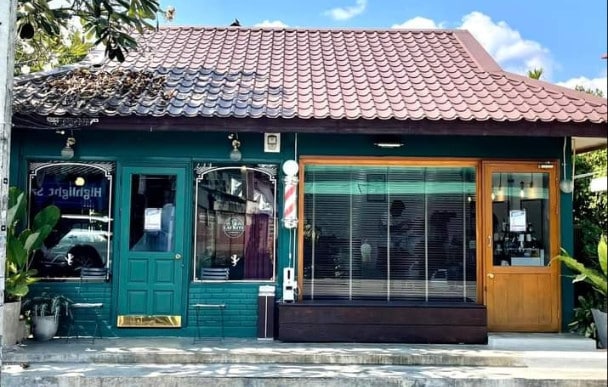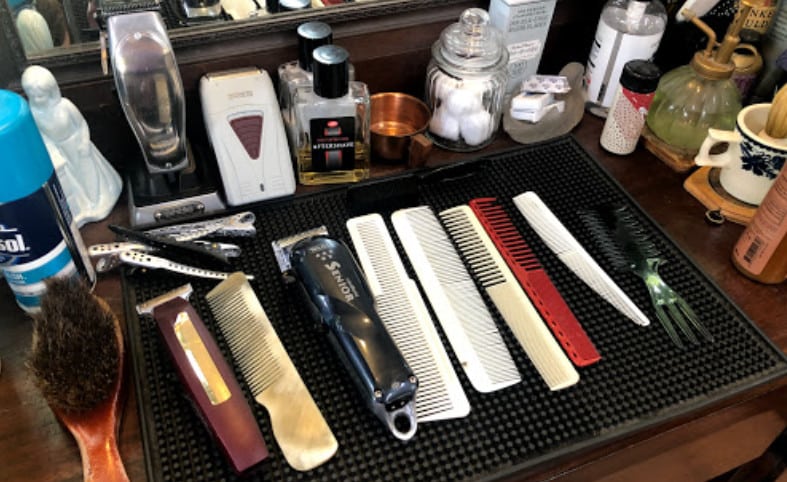 2. The Hairdressers
The two main hairdressers at The Cutler are X and Si; both are skilled professionals who excel in their craft.
They are fluent in English and are great people to work with. They give ample time to each client to understand their expectations better.
They have a portfolio saved carefully in a narrow binder that they present to all their customers.
You are free to pick a style from that which you think will suit you the best.
It is better to have an idea of your expectations clear in order to get the best results.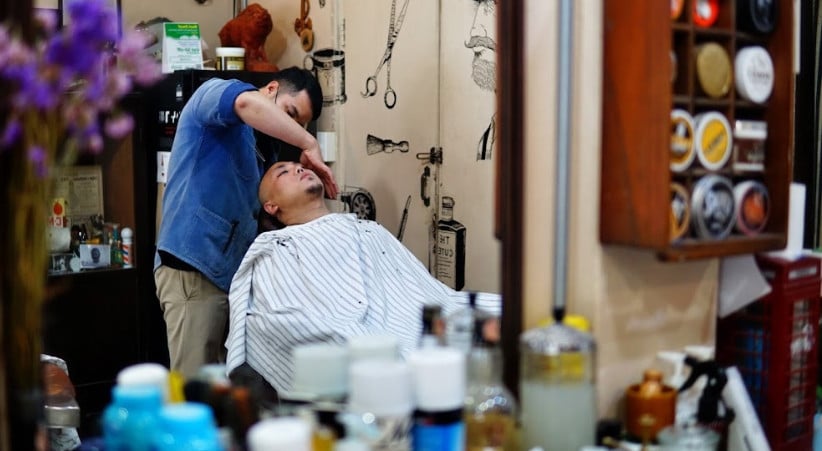 3. Appointment
To get a haircut or shave at The Cutler, you can simply walk in.
However, considering the popularity of the place, it is important to make an appointment prior to your visit.
This will save you a lot of waiting time which could be frustrating on some days.
You can easily book an appointment over the call or ping them on Facebook.
These guys are very responsive and would respond within ten minutes of your query.
4. Prices
A haircut at The Cutler is worth 300 Baht, followed by a grooming session and also a little massage.
If you want to have a shave it would cost you around 200 Baht.
A shave + haircut combo is for 500 Baht, which is very reasonable considering the quality of service.
5. Location and Contact Information for The Cutler
Address: 75 Samlan Road, Phra Singh, Chiang Mai, Thailand 50100
Hours: 1:00 pm to 9:00 pm
Phone: (091) 123-7966 or (093) 858-6012
Website: https://www.facebook.com/THECUTLERBARBER
Also Read: 12 Best Barber Shops In Chiang Mai