There are countless varieties and tattoos available in the world, providing individuals with limitless opportunities to get something unique.
Getting a henna tattoo in Kanchanaburi that is just semi-permanent is the best thing you can do if you want something that won't hurt or be there forever.
The greatest studios in Kanchanaburi are those that can provide you with the piece of ink you require; all such studios are listed below:
Discover the art of ink at the best tattoo studios in Kanchanaburi, where talented artists, a commitment to hygiene and safety, and a wide range of styles come together to create unique and lasting body art that celebrates your individuality in this picturesque Western Thai province
6 Best Tattoo Studios in Kanchanaburi – 2023 Update
1. Jolie Tattoo
Jolie tattoo studio is super clean and always uses new needles (even after taking a break).
Jolie's artwork is phenomenal, and he is one of the best tattooists that delivers the exact design people look for. His attention to detail is second to none!
He's also really funny and has good recommendations for things to do in Kanchanaburi. He is meticulous in his work and is a perfectionist!
Address: River Kwai Road Kanchanaburi, Thailand 71000
Website: ​​https://www.facebook.com/jolietattoo/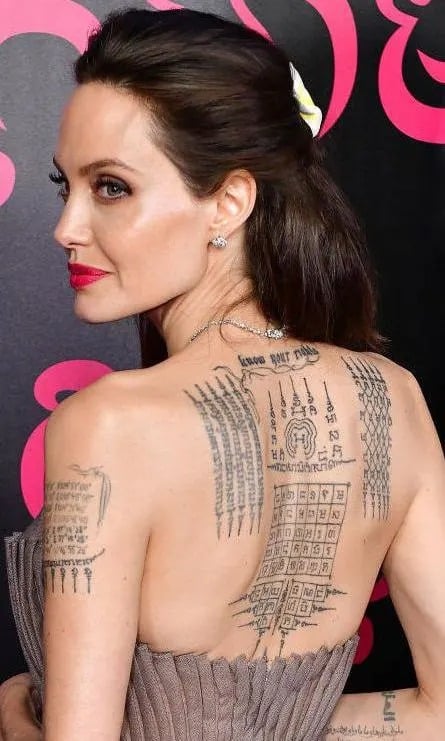 2. Nikom Tattoo
This studio features a fantastic tattoo artist named Nikom, who produces high-quality work.
Prices are unbelievable, and you can have an amazing tattoo for a very inexpensive cost!
Nikom is a charming person and easy to get on with! His work is legendary, and all tattoo enthusiasts respect it.
Address: 28 3 Khwae River Rd, Ban Tai, Mueang Kanchanaburi District, Kanchanaburi 71000, Thailand
Website: https://www.facebook.com/profile.php?id=100008170059314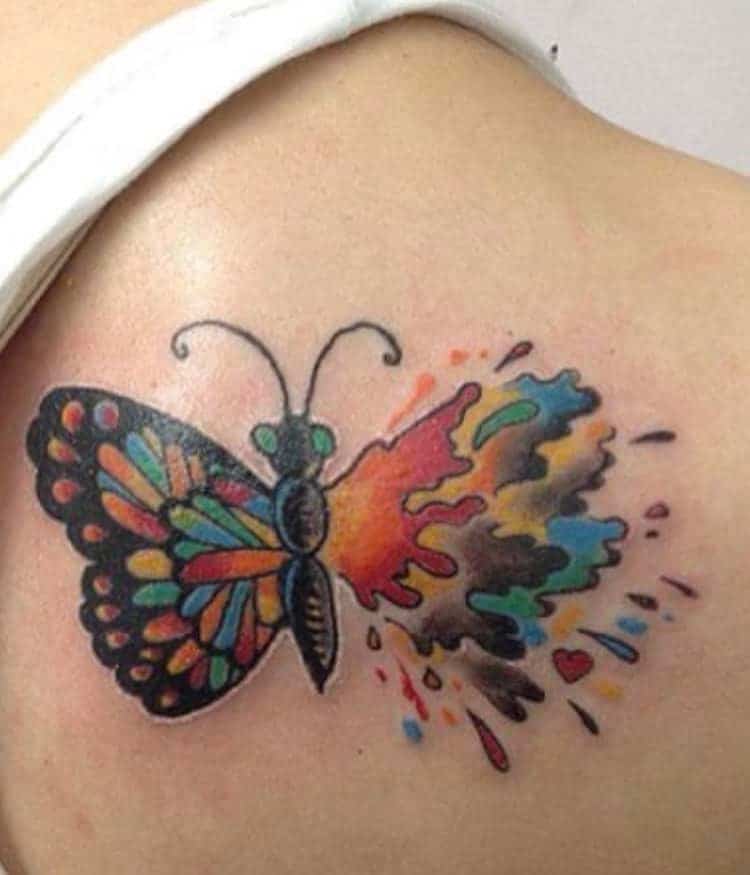 3. Mark Tattoo
Mark Tattoo Studio is one of Kanchanaburi's top-rated tattoo studios. Mark, the artist, is extremely kind, timely, and mindful of the demands of his clients.
They specialize in Henna Tattooing, which is a non-permanent and painless tattooing technique.
They exclusively use new, sterile, clinical needles while maintaining the required hygiene.
Address: 24 Tessaban Bumroong Rd, Ban Tai, Mueang Kanchanaburi District, Kanchanaburi 71000, Thailand
Website: facebook.com/STORYMARKTATTOO/posts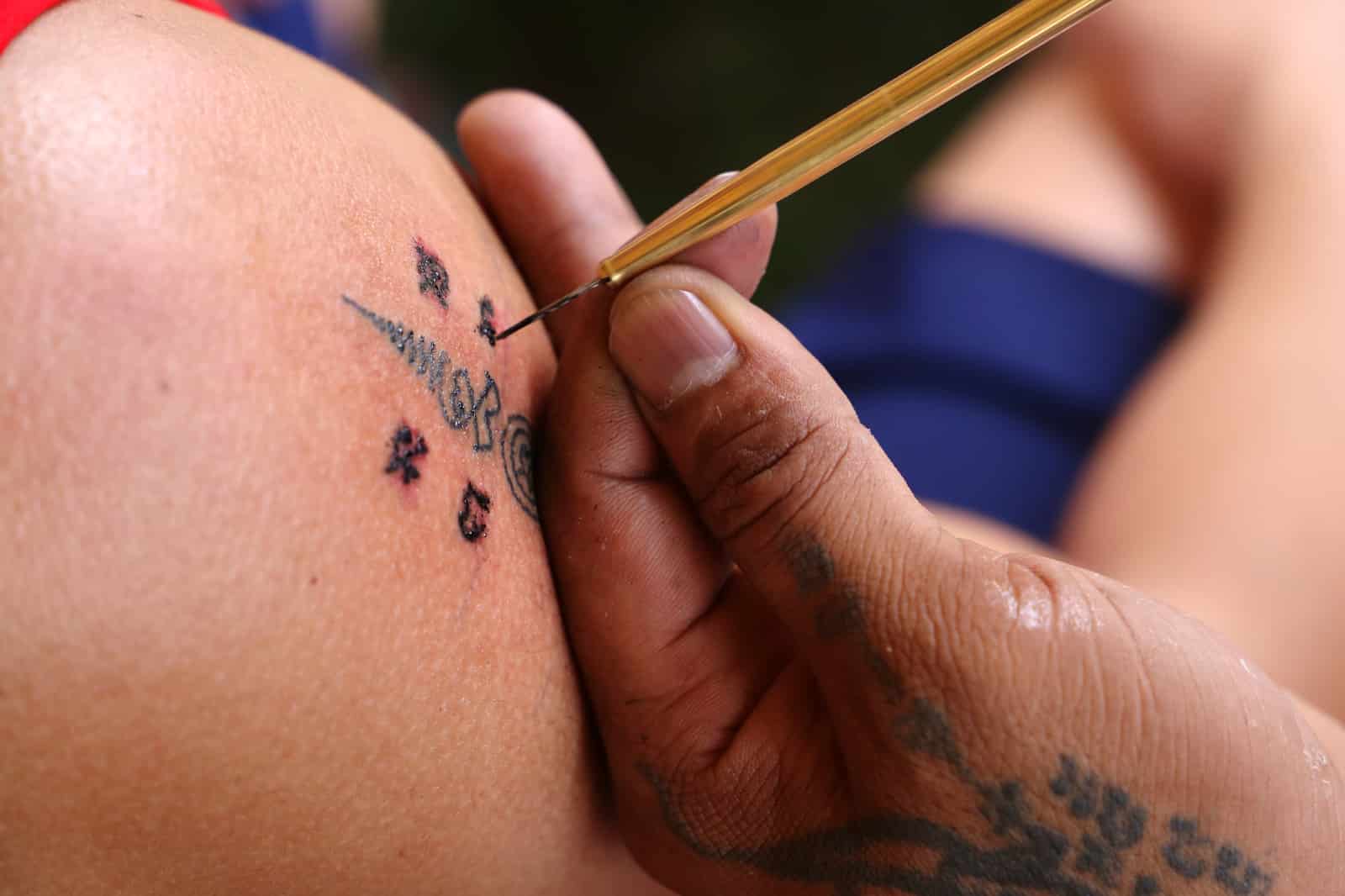 4. Dang's Bamboo Tattoo
One of Kanchanaburi's greatest bamboo tattoo studios. Dang is a skilled tattoo artist who has perfected the bamboo technique.
Furthermore, it is freehand; you do not need to bring a photo or design, and he will still be able to pull off an excellent design.
Dang is one of a kind artist who can create designs for you by understanding your idea or notion. He generally creates all original tattoos with unique designs.
Address: River Kwai, Maon Road Kanchanaburi, Thailand 71000
Website: https://www.facebook.com/Dangs-Bamboo-Tattoo-Kanchanabury-Thailand-119533411447744/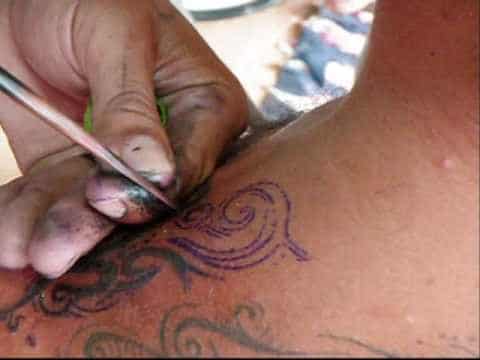 5. Wild West Ink
At Wild West Ink, people have had nothing but positive experiences. Billy is the lead artist, and he is an accommodating and friendly person.
Services are excellent and competitively priced. Billy and the rest of the crew are incredibly nice and courteous. Hands down! one of the city's best tattoo artists!
Address: 888/5 River Pass Village, Lat Ya Mueang Kanchanaburi District, Kanchanaburi 71190, Thailand
Website: facebook.com/profile.php?id=1085570388257867
6. Donut Tattoo
Donut Tattoo studio has grown from humble beginnings to become a well-known name in Kanchanaburi's tattoo industry.
They provide both permanent and temporary Henna tattoos in addition to permanent tattoos. The artists are warm and friendly.
Donut Tattoo is known for its realistic, oriental, Thai-style, and mandala tattoo designs.
Address: Amphoe Tha Maka, Kanchanaburi, Thailand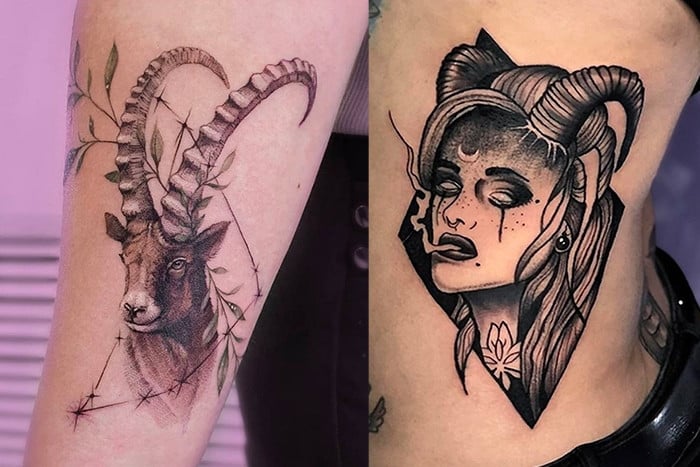 Final Words
Kanchanaburi has many good tattoo shops, as per our research. All of the tattoo studios listed above have been thoroughly vetted for sanitation, quality, and cost.
It is always advisable to get a tattoo from a known and trusted place because they will stay with you forever.
Editor - Thailand Nomads
Cindy quit her 9 to 5 job to pursue her passion for exploring mesmerizing locations in Thailand. She has been living here for the past 5 years now and through Thailand Nomads, she shares her experiences and insights about the must-visit places in Thailand.
Email: cindy@thailandnomads.com