Are you a true nature enthusiast yearning for a once-in-a-lifetime adventure in Phuket, Thailand? Look no further than Samet Nangshe Viewpoint. It is a 800-meter-high viewpoint that offers a peaceful escape from the hush-hush of the popular tourist destinations.
The viewpoint overlooking the majestic Phang Nga Bay provides a serene and picturesque setting for travelers seeking a connection with nature's beauty.
Getting to Samet Nangshe
The journey to Samet Nangshe is an adventure in itself.
Road Trip through Tropical Paradise
You will need to drive 25 kilometers beyond the Sarasin Bridge, which serves as the link between Phuket and the mainland. However, the drive through the rural hinterlands of Thailand is truly extraordinary, offering a remarkable and picturesque experience.
It offers a scenic route through lush rainforests, charming villages, and winding paths. This journey engages all your senses, with the tropical vegetation, fragrant scents, and harmonious sounds of nature setting the stage for the breathtaking view that awaits.
If you don't have a car of your own, you can rent good off-road cars from the various car rentals in Phuket.
To provide you with a clearer sense of the distance, Samet Nangshe is situated 76 kilometers from Patong Beach, and the drive typically takes approximately 2 hours to reach this stunning viewpoint.
Upon Reaching
Previously, there was a steep 20-minute climb to the top (and to some extent, it still exists), but now there's a convenient pickup truck service available to transport you uphill. You will just have to pay 90 Baht for the pickup service.
We strongly recommend taking advantage of this service as the 90 baht fee is well worth the energy saved.
It is important to note that even if you decide not to use the pickup truck, there's still an entry fee to access the viewpoint. If you intend to stay overnight, you have the option to rent a tent for 130 baht or a cozy bungalow for 700 baht per night.
Location: Khlong Khian Takua Thung Phang Nga 82130
Pro Tip
Due to the challenging path leading to the viewpoints, it is recommended to park your vehicle in the car park and use a local pick-up truck from the shuttle point.
If you are feeling adventurous and prefer to hike to the summit, be prepared to pay a conservation fee of 30 baht per person.
What to See at Samet Nangshe Viewpoint
The east-facing view from Samet Nangshe Viewpoint is especially remarkable during sunrise. As the sun's first rays pierce the horizon, you will be treated to a breathtaking sight of a chain of islands stretching out into Phang Nga Bay, surrounded by mangroves.
The sunrise, typically occurring between 5:30 a.m. and 6 a.m., is a sight to behold and may even be accompanied by the awe-inspiring sight of the Milky Way, depending on the season.
Samet Nangshe Viewpoint's fame began to spread rapidly when Thai professional photographer Theerasak Saksritawee captured its incredible photographic potential.
Despite its relatively undiscovered status among most tourists, the viewpoint can get quite crowded, especially during sunrise, with enthusiasts eager to capture the perfect shot.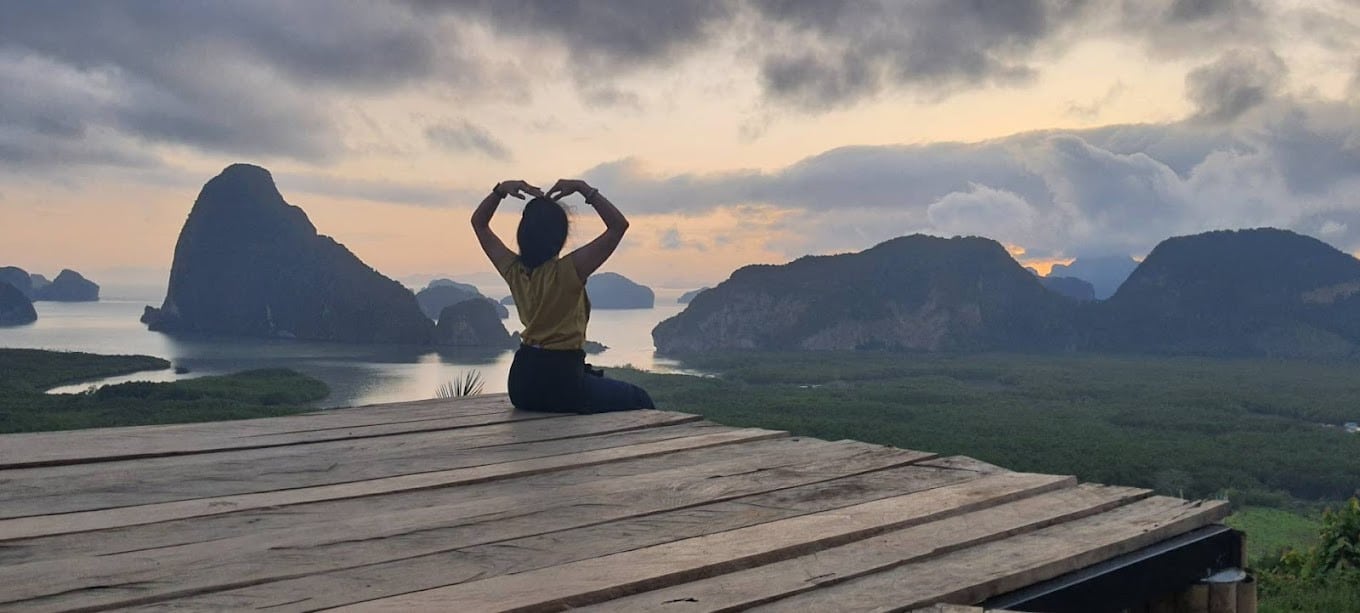 Entry Fees at Samet Nangshe Viewpoint
To access the viewpoint, you will need to pay an entry fee of 50 baht per person. However, if you are a Thai national, then you will be required to pay only 30 baht.
Where to Eat at Samet Nangshe Viewpoint
Indulge your taste buds with delightful culinary treats at the hilltop's charming restaurant. With a menu offering a variety of delicious dishes, you can savor local flavors or opt for international fare.
And don't forget to treat yourself to the ultimate refreshment – cold coconuts and delectable ice creams that provide a sweet respite.
Choose a comfortable spot at one of the many well-placed tables strategically positioned to provide you with breathtaking panoramic views.
As you dine amidst nature's grandeur, the vista is nothing short of jaw-dropping. Eating at this serene view is an experience you'll treasure forever, combining gastronomic pleasures with the wonder of an unparalleled bird's-eye view.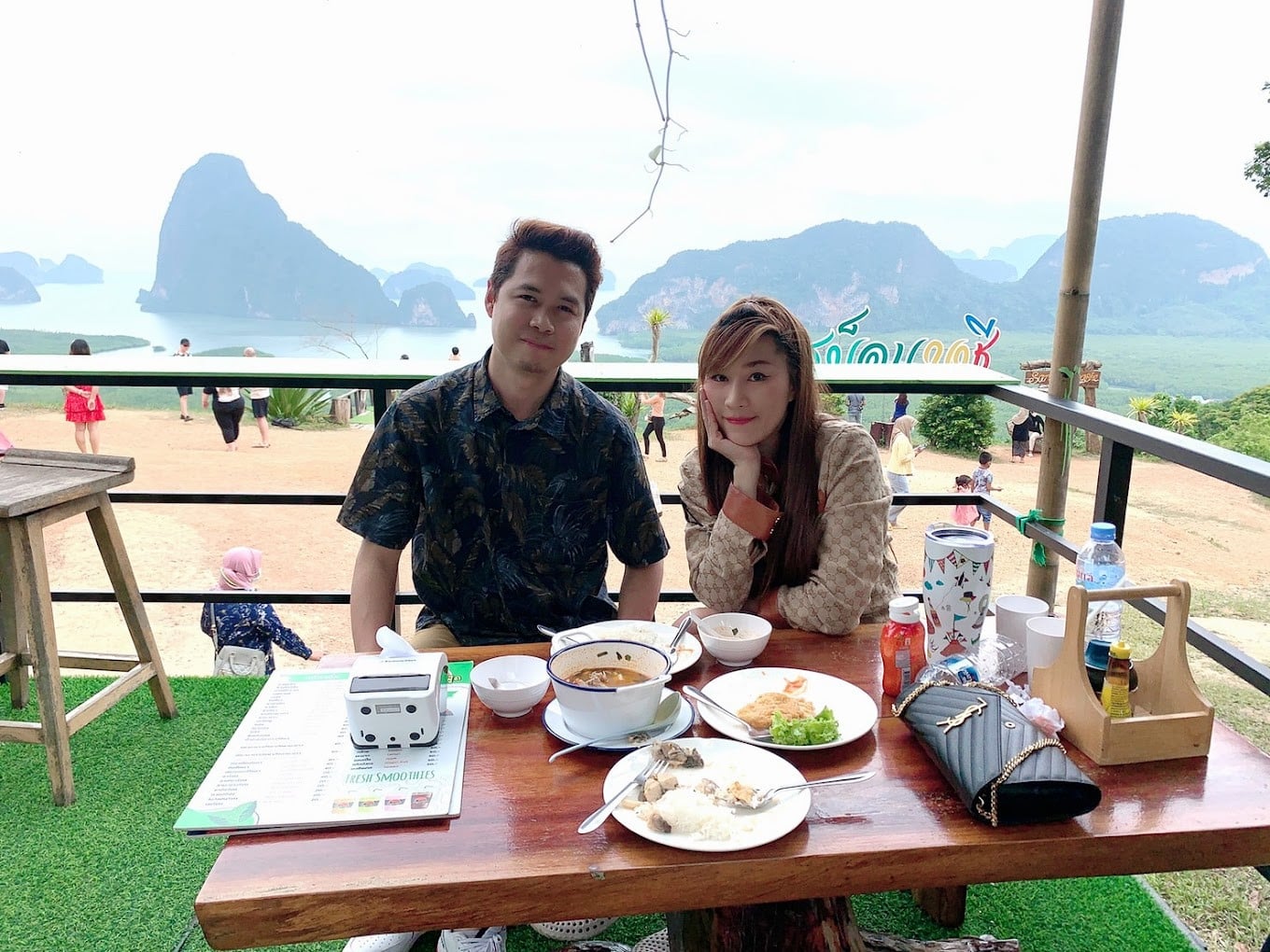 Where to Stay in Samet Nangshe
If you wish to extend your stay in this breathtaking location, you can choose to stay at the Sametnangshe Boutique Hotel.
This charming three-star hotel offers cozy accommodations just a 10-minute drive away from Ao Phang-nga National Park. With 14 well-appointed rooms and picturesque views of the iconic Phang Nga limestone formations, this hotel ensures a comfortable and memorable experience.
Whether you plan to capture the Milky Way, witness the stunning sunrise, or simply immerse yourself in the natural beauty of Phang-Nga Bay, Samet Nangshe Viewpoint is a hidden gem waiting to be explored.
Take the chance to embark on an unforgettable adventure and experience the unmatched beauty of this unique location.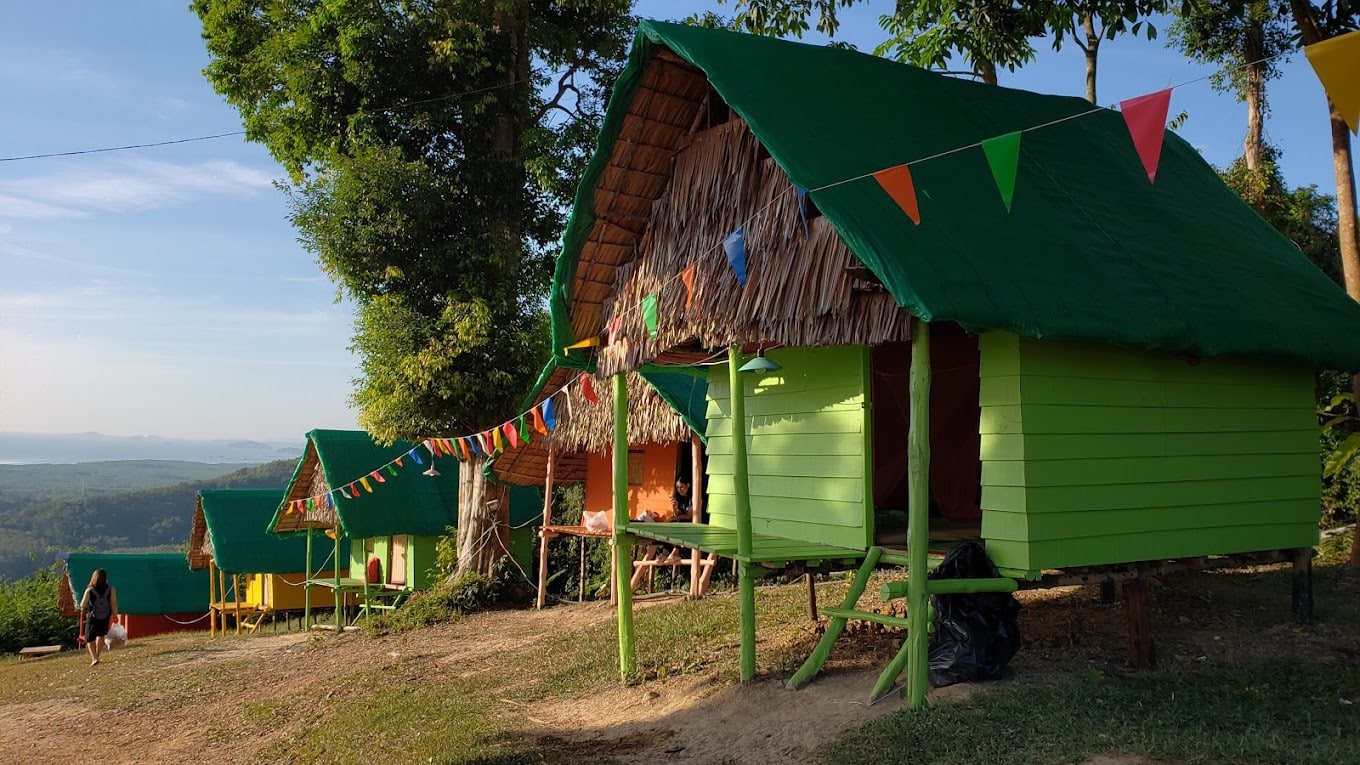 Wrapping Up
Samet Nangshe Viewpoint is an undiscovered paradise for those who seek a deeper connection with nature and a desire for unforgettable adventures in Phuket.
Whether you aim to capture the Milky Way, witness the mesmerizing sunrise, or simply immerse yourself in the natural beauty of Phang-Nga Bay, this unique location promises an unmatched and memorable experience.
Do not miss the opportunity to explore this extraordinary destination and create lasting memories amidst nature's grandeur. Samet Nangshe is waiting to amaze and inspire you with its breathtaking beauty.