Pilates is one of the most modern and effective forms of exercise that has proven to be very beneficial for people of all ages.
However, what makes Pilates so effective is not what it is but how it is done. Therefore, it is really important to develop an in-depth understanding of correct body alignment and a good grasp of the biomechanics of our movement.
Sound knowledge, together with a well-rounded program, is key to the transformative effects of Pilates, and Pilates tuition from skilled trainers is the most effective way of achieving it.
Discover your path to wellness at the finest Pilates studios in Chiang Mai, where expert instructors and state-of-the-art facilities help you achieve balance and strength in body and mind.
6 Pilates Studio in Chiang Mai – 2023 Review
1. Vanni Pilates
Vanni Pilates is the first professional Pilates studio to open in Chiang mai. The studio was founded by Evan Jo, an International Pilates master and the instructor and CEO, Jeni K.
Evan has over 11 years of experience as a pilates instructor and hence could be a perfect coach, especially if you are just starting with pilates.
The studio is spotlessly clean and fully equipped. All the trainers here are committed to the highest quality teaching. You can sign up for a group as well as a private class based on your preference.
Address: 161/47 Soi 2 Business Park, Nong Pa Khrang Sub-district, Mueang Chiang Mai District, Chiang Mai 50000 Thailand
Phone: +66 064-496-9209
Facebook: https://www.facebook.com/vannipilateschiangmai/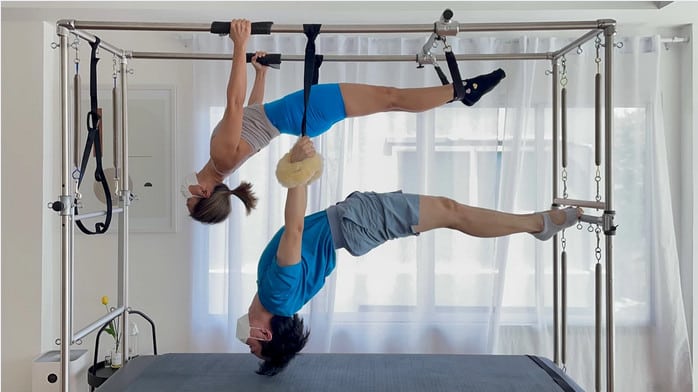 2. Pilates Barn
If you are looking for a peaceful and beautiful setting to take a Pilates class in Chiang Mai, we highly recommend Pilates Barn to you.
The owner and head coach Oum is a great instructor who translates difficult Pilates into easy-to-follow exercises.
The one-on-one sessions at Pilates Barn are tailored to one's specific needs that help you best to achieve a balanced and aligned posture and optimum movement.
Address: Off-Road number 1269 (Hang Dong-Samoeng, Ban Pong, Hang Dong District, Chiang Mai 50230, Thailand
Phone: +66 89 109 8800
Facebook: http://pilateswithpiradee.weebly.com/contact.html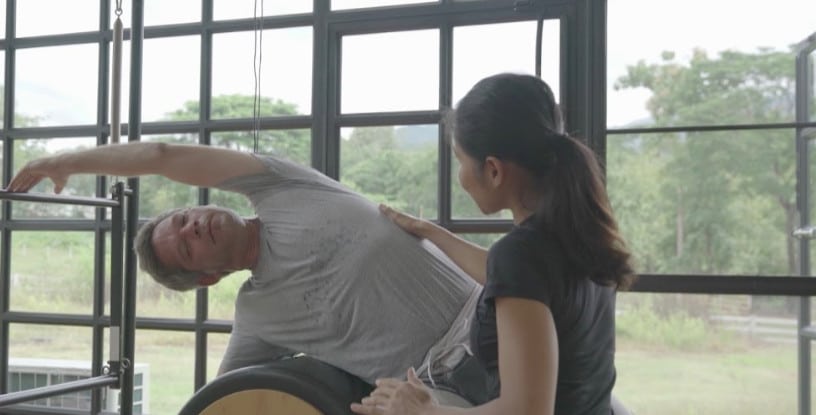 3. HHH Rehab and Pilates Studio
It is one of the finest Pilates studios in Chiang Mai, with excellent reviews online. All the trainers at HHH rehab are skilled professionals who speak fluent English, especially Praew.
Before getting you started with the workout sessions, the trainers first assess your medical history and basis that decide upon the moves that would be safe and effective for you.
Nearly all the testimonials online indicate that the training sessions at HHH Rehab are very effective in correcting and improving the body posture in people.
Address: 123 Suthep, City Chiang Mai 50200, Thailand
Phone: +66 91 851 9995
Facebook: https://www.facebook.com/hhhrehab/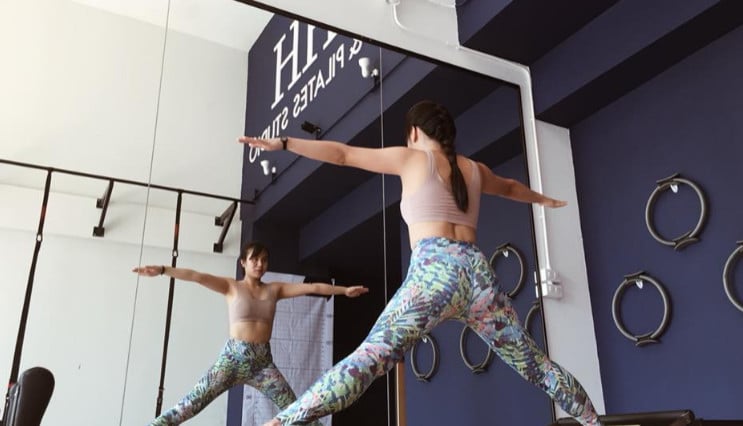 4. Jungo Pilates Studio
The Jungo Pilates Studio in Chiang Mai is mostly popular because of its head coach, Khru Aey.
Khru is STOTT PILATES certified and highly skilled and experienced in the advanced Pilates technique.
This place is perfect for anyone who is looking for a challenging workout or rehabilitation.
The studio is a perfect size, neither too small nor too overwhelming.
Address: 19 Chiangmai-Lamphun Soi 3, Tambon Wat Ket, Mueang Chiang Mai District, Chiang Mai 50000, Thailand
Phone: +66 88 266 5628
Facebook: https://www.facebook.com/Jungopilatesstudio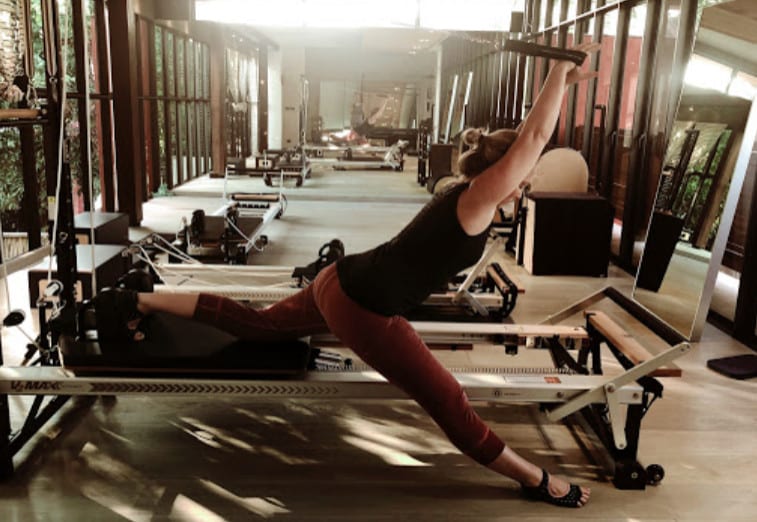 5. KZ Pilates
KZ Pilates is another popular studio in Chiang Mai that you can trust for quality pilates training.
The trainer Kae is highly skilled in the sport while still being very humble to those who are just beginning.
KZ Pilates studio offers both private as well as group classes.
The group classes are more fun, of course, because it gives out a sense of community wherein people of different ages and physical fitness are striving hard in the same direction.
However, if your prime focus is on mastering the art and you want the complete attention of the trainers, go for a one-on-one class.
Address: 169/46 Star Avenue 5 Project, Village No. 4, San Phak Wan, Hang Dong District, Chiang Mai 50230, Thailand
Phone: +66 93 456 3555
Facebook: https://www.facebook.com/KZPilates/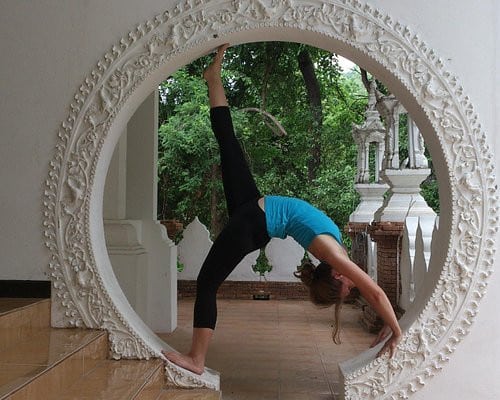 6. BPM
It is considered to be one of the best pilates studios in Chiangmai.
This is because it has the largest studio area for workouts. There is an area of ​​3 floors.
The location of the studio is very convenient and easily accessible from the main ring road. BPM features a wide range of equipment from leading brands around the world.
There are a variety of classes to suit the need of people of all ages and fitness levels.
Address: 379/21 Buak Krok Luang Village No. 1 Mueang Chiang Mai District, Chiang Mai 50000, Thailand
Phone: +66 92 523 6545
Facebook: https://www.facebook.com/BPMtrainingstudio119/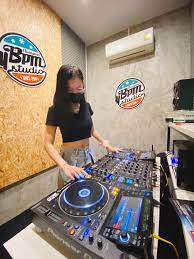 Wrapping Up
All the Pilates studios mentioned above have been tested for quality service and fair pricing.
However, before signing up for the classes, it is best to get on a call with a representative of the studio you want to join.
For more updates on the best places to visit in Chiang Mai, follow Thailand Nomads
Founder - Thailand Nomads
Jordan started Thailand Nomads primarily for sharing his experience of exploring Thailand for several years. The objective is to help tourists especially digital nomads plan their travel itinerary when visiting Thailand.
Email: jordan@thailandnomads.com