Well, in the Phuket Vs. Koh Samui debate, we have a winner- Phuket. The most prominent reason for the same is easy accessibility, more beaches, and varied accommodation options compared to Koh Samui island.
However, let it be known that Koh Samui has also evolved over the years to become one of the most popular and endeared tourist spots in Thailand.
While we do agree Phuket has the upper hand in some aspects, Koh Samui is not far behind. We would rather let the readers exercise their discretion to see which island fits perfectly in their Thailand itinerary.
To get a more clear picture, we will discuss both islands on the basis of certain parameters, including the culture, scenery, nightlife, eateries, value for money, accommodation options, etc.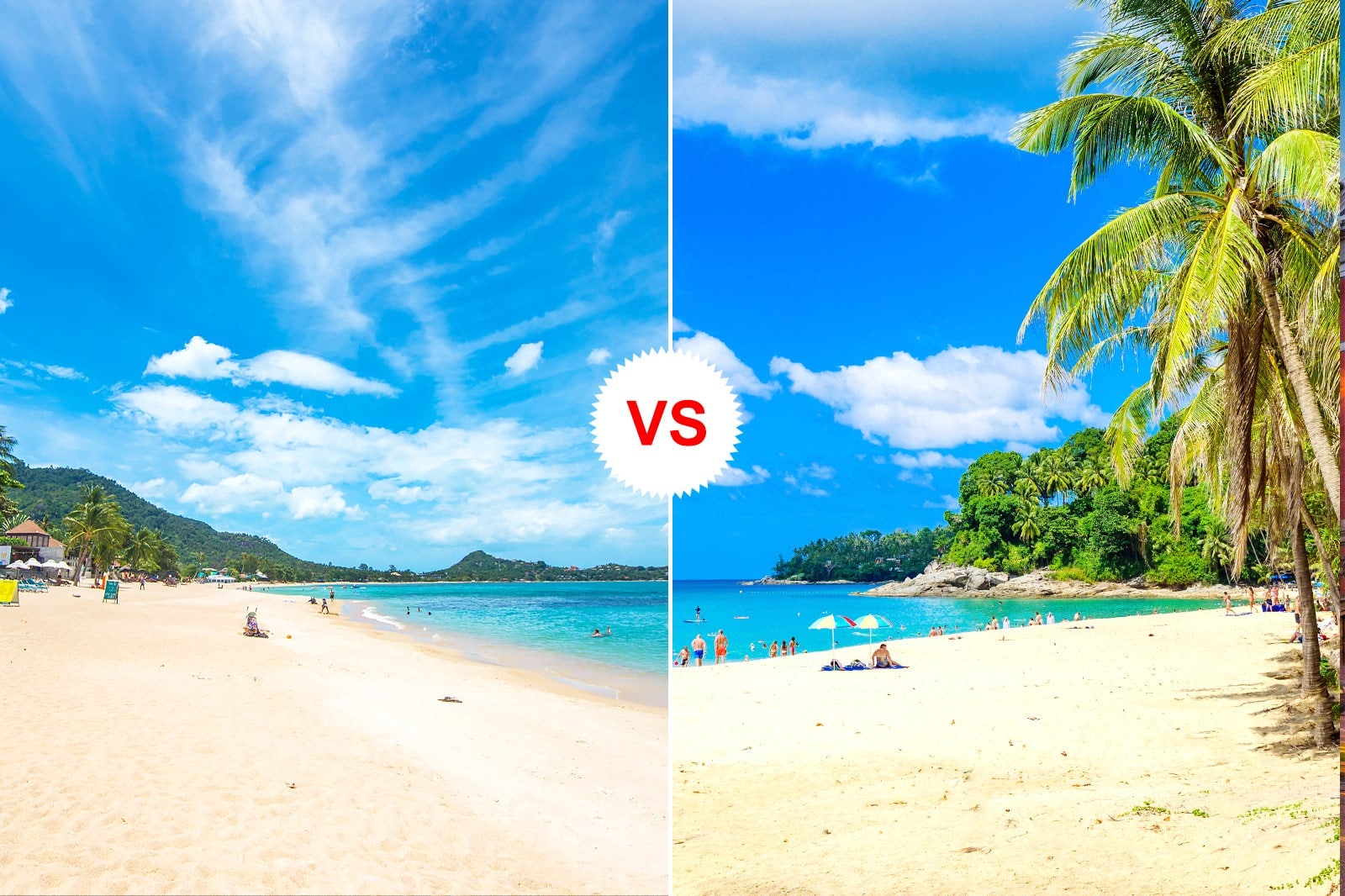 7 Phuket Vs. Koh Samui: Is the Debate Over Yet?
1. Accessibility
As discussed earlier, Phuket is bigger and more easily accessible than Koh Samui island.
Phuket
It is the largest island in Thailand and is situated in the South of the Andaman Sea. Phuket is 862 km from Bangkok and is connected to the mainland by several modern road bridges.
The island is 21 km at its widest point and 48 km at its longest. All the main attractions on the island are easily accessible from each other.
There is an international airport here, so you can directly come to Phuket from your country.
While Phuket boasts a greater variety of activities, Koh Samui certainly has more of an island feel, providing a tranquil escape from the hustle and bustle.
Though Phuket is known for better weather, both destinations have their unique charms and attractions to explore.
Koh Samui
The island of Koh Samui is peacefully nestled in the Gulf of Thailand. It is the third largest island in Thailand after Phuket.
It is 700 kilometers south of Bangkok and 80 kilometers from the mainland's eastern coastline. It is 25 kilometers long and 21 kilometers wide.
Koh Samui also has an international airport and is easily accessible from anywhere in the world. You can easily reach here from the mainland through regular ferries and private speedboats.
The main tourist destinations are Chaweng and Lamai, but there are also many isolated and idyllic beaches on the island's west coast.
Koh Samui is cheaper than Phuket, offering budget-friendly accommodations and activities for travelers seeking a cost-effective island experience.
With fewer hotels than Phuket, Koh Samui presents a more intimate and relaxed atmosphere for a memorable island getaway.
2. Beaches
Both islands have beautiful picturesque beaches. However, Phuket has more of them. Koh Samui features more calm and peaceful beaches, perfect for laid-back travelers.
Phuket
The beaches in Phuket are very varied. There are over 35 beaches to choose from. With so much variation, there is something for everyone, including elderlies and children. Each beach has a different vibe.
You will get both: complete castaway-like isolation on Mai Khao Beach or the bustling party-like Patong Beach.
Most beaches in Phuket cover a wide variety of water sports and other fun activities that you can participate in, such as kayaking, snorkeling, diving, beach massages, etc.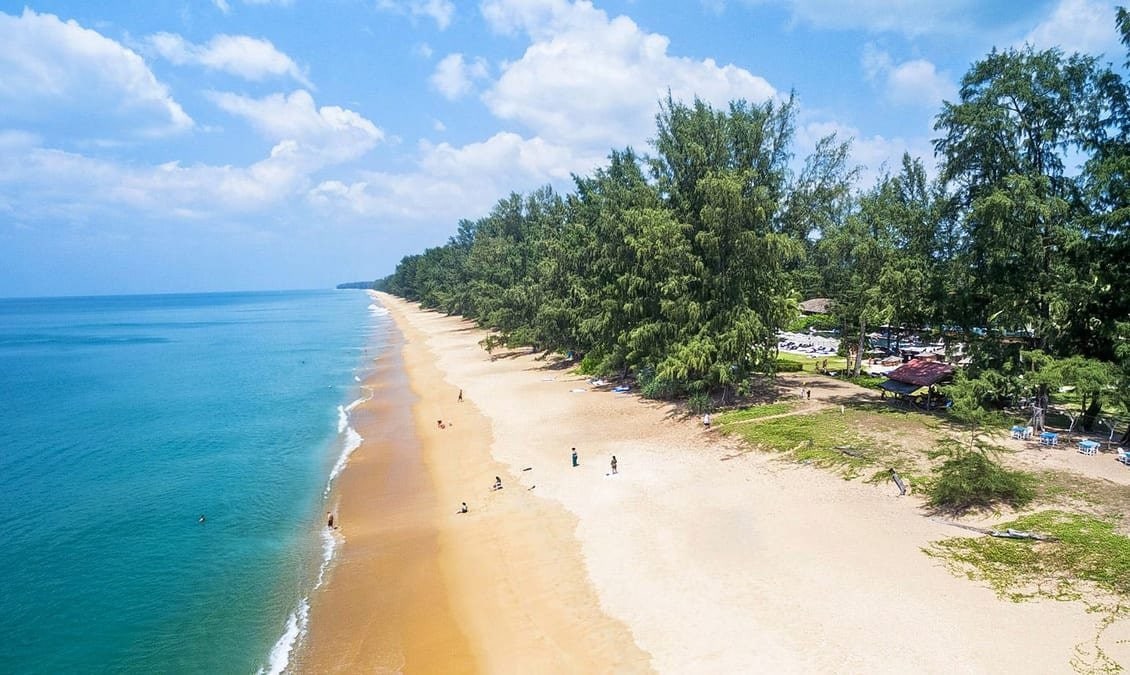 Koh Samui
The beaches on Koh Samui island are quieter, smaller, and more peaceful than Phuket's.
It is best suited for people who like to have the space by themselves and soak in the beauty and tranquillity of the place.
Samui's sand is slightly softer and whiter, and the water: calmer and clearer. It is perfect for relaxing under the sun with the sounds of waves crashing in the background.
Various beaches in Koh Samui offer stunning views of the Gulf of Thailand. Chaweng and Lamai Beaches are tourist-frequented.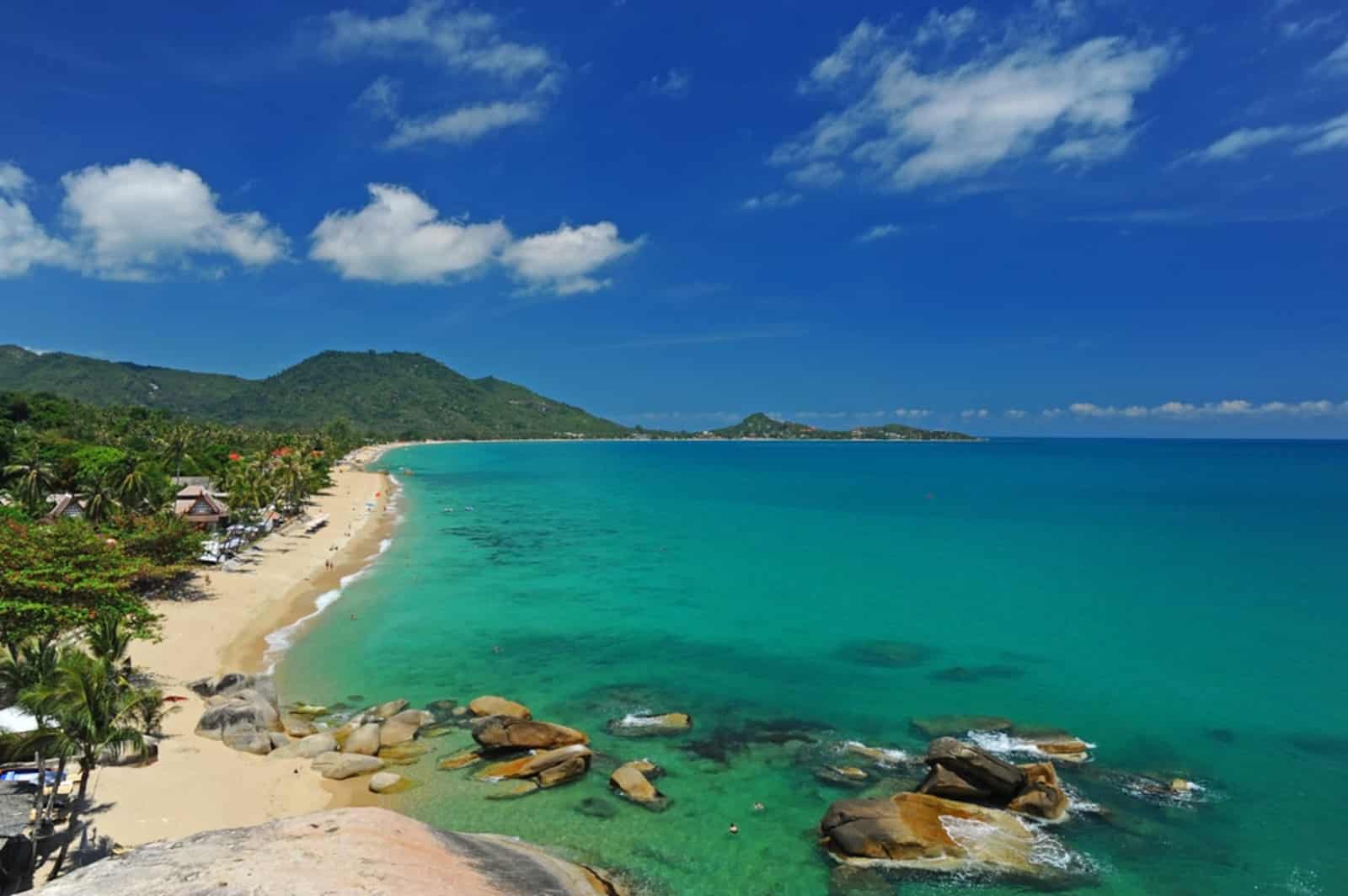 3. Accommodation
There are plenty of stay options on both islands. However, the accommodation facilities might differ.
While Phuket is more suitable for high-end travelers owing to the premium high-side hotels and villas, Koh Samui is for people who love aesthetics and want to experience Thailand's local life and culture closely.
Phuket
Phuket has a very comprehensive hotel industry with over 1,200 properties to choose from. The stay options here range from simple guesthouses to 5-star beachfront resorts.
Whether you're traveling on a budget or in the lap of luxury, there are a plethora of options to choose from.
Owing to the heightened competition and new hotels coming up every day, prices are very reasonable even during the high season.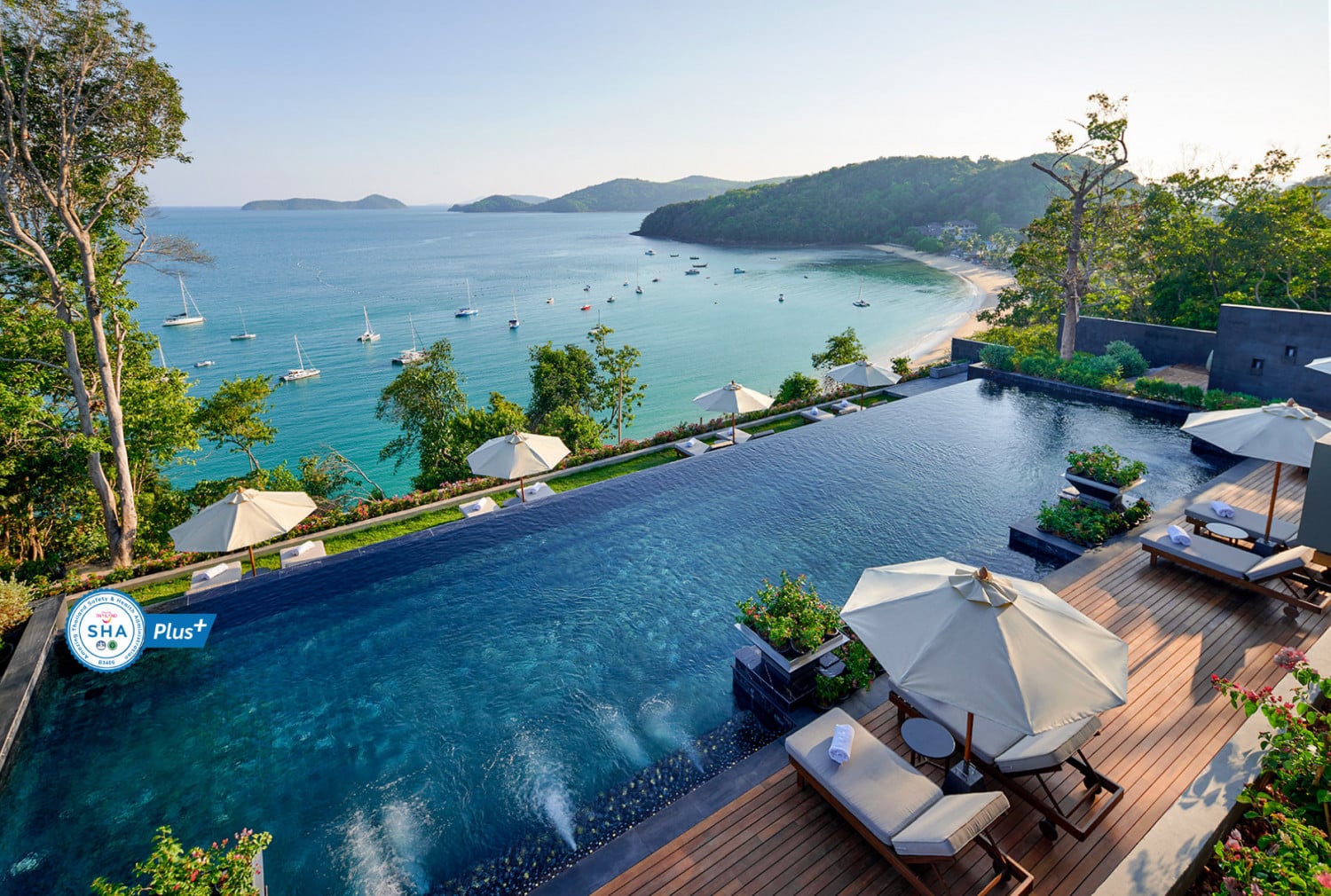 Koh Samui
Koh Samui is not far behind when it comes to staying options. It has over 1,000 hotels, and many of these villas are right on the beach, especially on Lamai and Chaweng.
The northeastern part of Koh Samui is dotted with private villas offering exclusivity and direct access to beaches.
However, you might not find high-rise villas here since Koh Samui law does not allow constructions taller than a coconut tree.
4. Food
There is a neck-to-neck competition regarding food options on these islands.
Both Koh Samui and Phuket offer a wide variety of cuisines to look after your gastronomical needs.
Phuket
Inspired by the multicultural influences throughout its history, Phuket's dining options are as diverse and colorful as its streets.
The best food served here is the authentic Thai dishes prepared using age-long techniques.
It is best for people who want to have a closer look at the culture and food habits of Thai locals.
The most popular fine dining restaurants tend to be clustered on the east coast beaches in Phuket.
Phuket is also popularly known for its cocktail-by-the-pool setup with ample beach clubs, bars, and nightclub action.
Koh Samui
Koh Samui has more convenient eating options compared to Phuket. Nearly all major resort towns in Samui have a main street of restaurants, generally behind the beach.
Unlike Phuket, which is more inclined towards authentic Thai food, Koh Samui offers cuisines from around the world, giving you a great deal of choice without traveling far.
This is particularly convenient for elderly travelers looking for home comforts. On Koh Samui island, patrons pay more for beachfront dining and stunning views.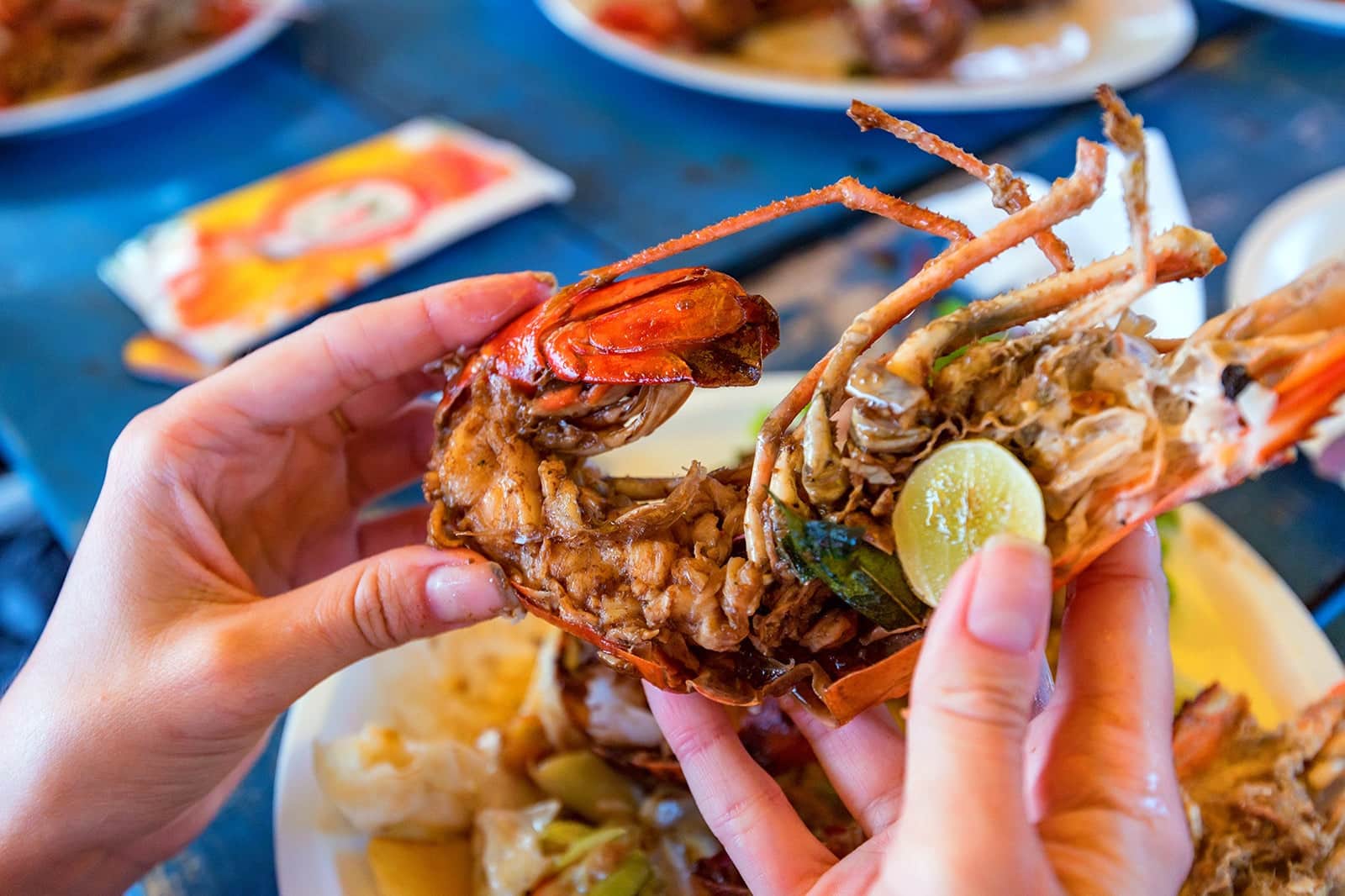 5. Culture
If you want to better understand the local life and culture, choose Koh Samui over Phuket.
This is because Koh Samui has been able to retain its essence and is less 'westernized' than Phuket.
Phuket
Despite being more tourist-oriented than Koh Samui, Phuket still features many landmarks rich in cultural and historical significance.
You can visit the different temples here, like the Big Buddha, or can enjoy moseying around a museum.
It also has 'living museums, where you can see traditional Thai farming practices at work.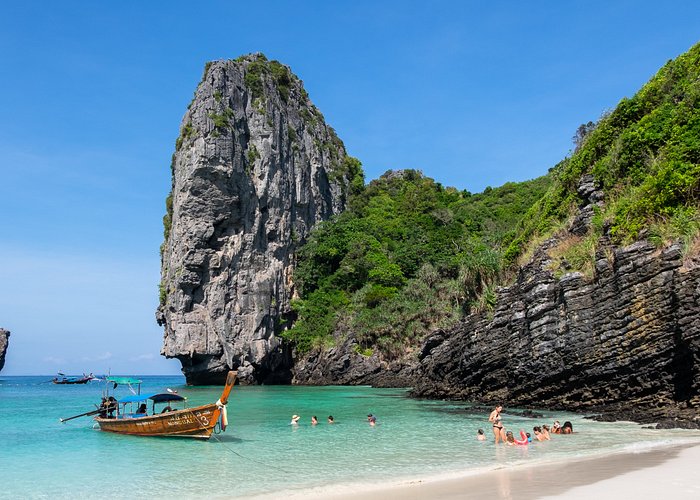 Koh Samui
It feels more local and Thai than Phuket. Koh Samui has more bizarre and peculiar sights than the whole of Thailand combined.
One of the most popularly visited sites here is the Hin Ta and Hin Yai rocks, which are naturally formed into the shapes of genitalia.
You can also visit the mummified monk of Wat Khunaram.
The Preserved body is of Luang Pho Daeng, who died in 1973 and directed that his body be put on display as a reminder of the transience of human existence.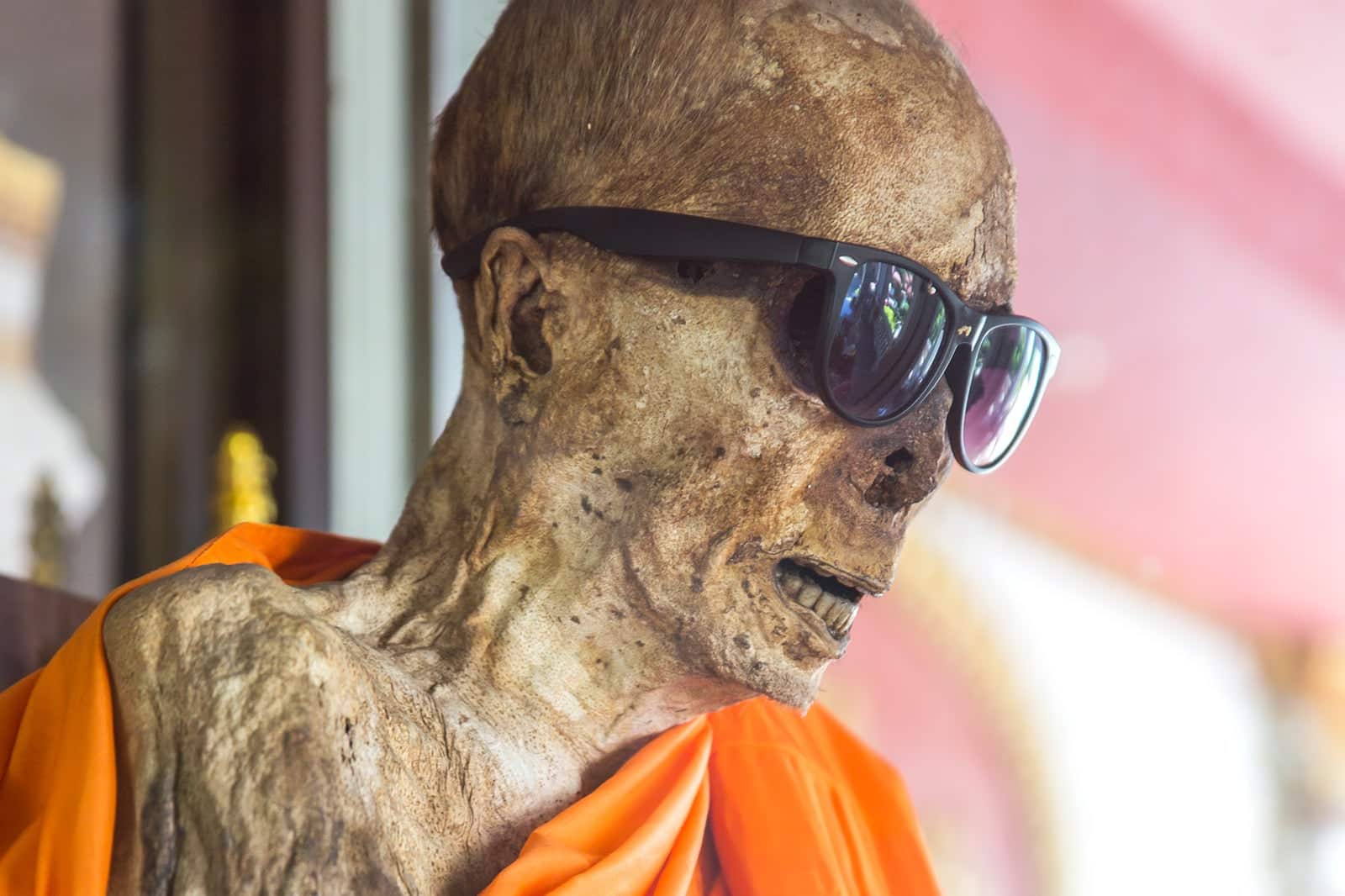 6. Nightlife
In terms of nightlife options, Phuket has the upper hand. It has more ravishing nightlife than Koh Samui, with a variety of options to choose from- both cost-effective and premium.
Phuket
The nightlife of Phuket is very varied. From wild nightclubs to quiet little beer bars, there is something to cater to everyone's needs.
Patong is the undisputed nightlife center of Phuket. The party begins here from 9 pm every night, with the entire town buzzing till the wee hours.
There are numerous international-standard nightclubs, hundreds of beer bars, and dozens of go-go bars.
This, coupled with street performances, vendors, games, and live music, makes it a very intriguing experience that everyone should try at least once in a lifetime.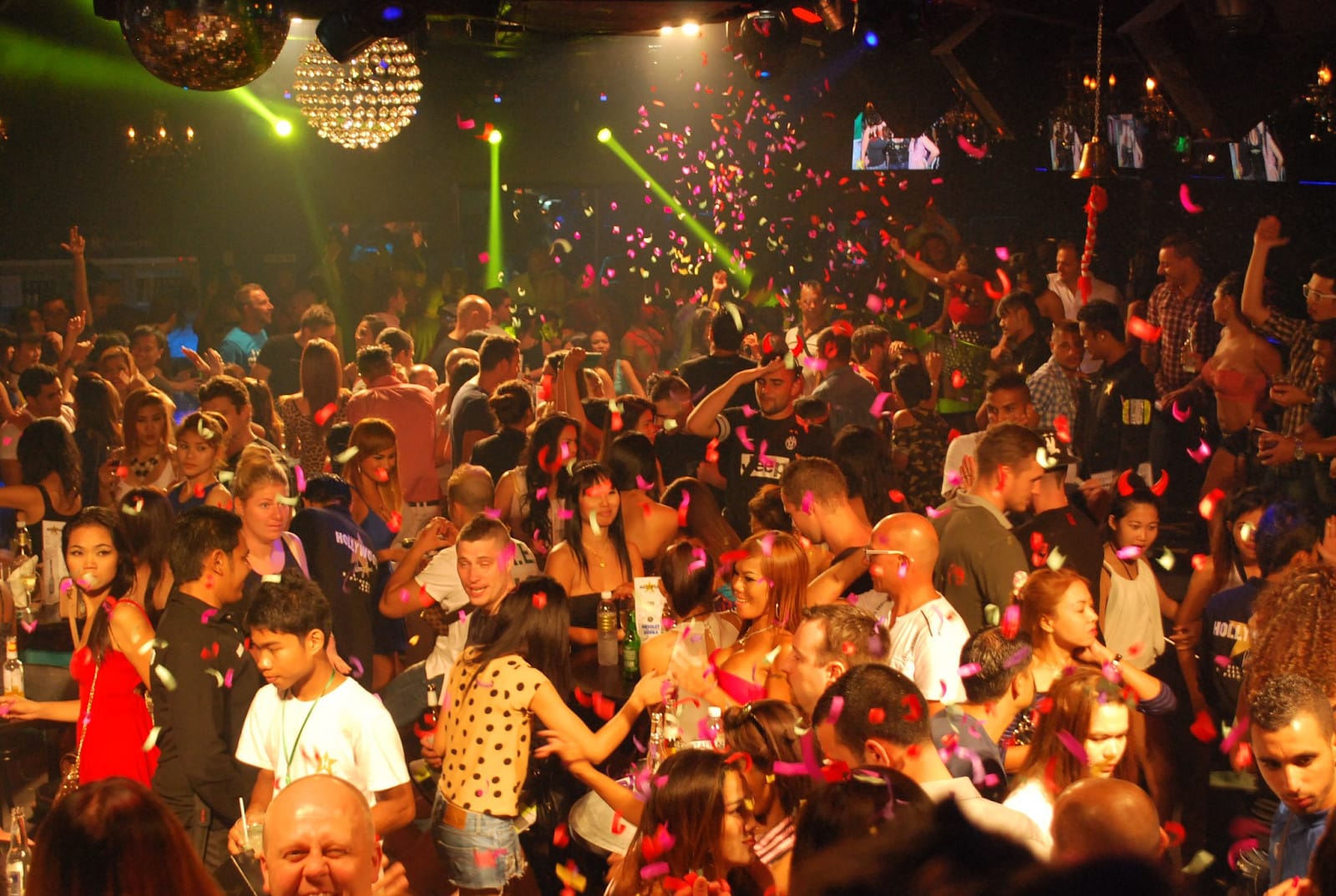 Koh Samui
Koh Samui's nightlife isn't as big and jazzy as Phuket's, but it is still decent enough. It is modest, beautiful, and diverse.
Besides numerous discos and clubs, there are Transgender Cabaret Shows that have been a highlight of the nightlife in Thailand.
A very prominent nightlife event of Koh Samui is the full moon party which is organized on Hard Rinn Beach in Koh Phangan every month on the full-moon night.
7. Shopping Options
As you would have guessed, Phuket has more varied shopping options than Koh Samui.
Phuket
Phuket has a wide range of shopping options, from malls to markets and a variety of specialty shops and galleries.
Since the establishment of the Tesco Lotus Mall in 1988, there has been a surge of shopping centers opening up in almost every corner of the island.
Whether you are looking for fancy designer labels or want to take home some budget souvenirs, you'll have no difficulty finding them in Phuket.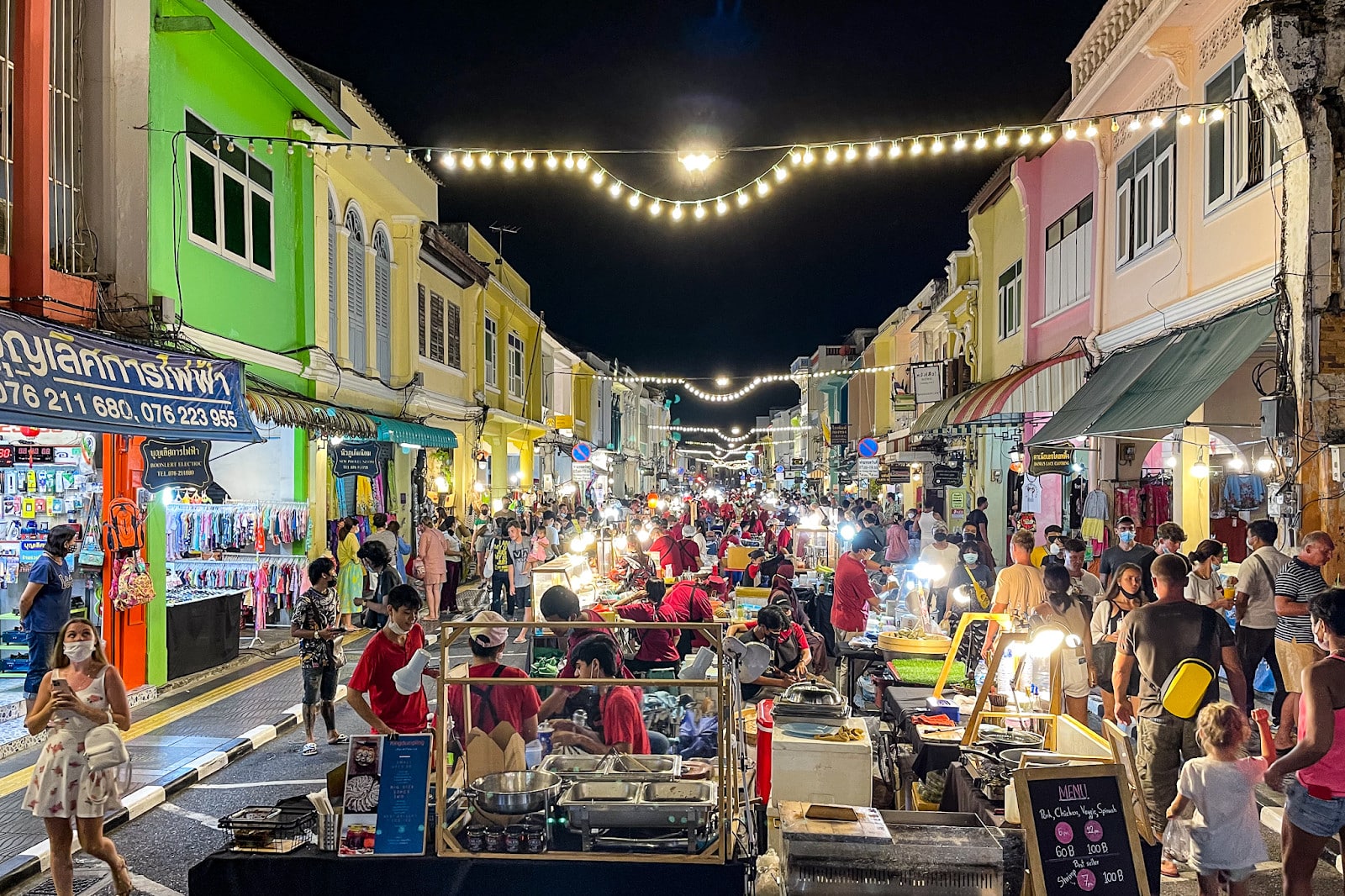 Koh Samui
The shopping scenario of Koh Samui might not be as impressive as Phuket, but it has a good number of markets and malls where you can get almost everything you wish to buy in Thailand.
There are various boutique stores on the island where you can get high-quality designer goods.
A very popular market is the Fisherman's Village Walking Street is a very popular market that takes place every Friday.
It is much bigger and more impressive than anything similar in Phuket.
Final Verdict
Having tested both islands against various parameters, it is safe to say that both the islands are better than each other in some regard and vice versa.
While Phuket is for high-end travelers who want to experience the luxury of this tropical island,
Koh Samui is better suited to young and adventurous travelers on a budget.
Phuket might have more comprehensive options for fun activities, but Koh Samui will bring you closer to the life of a local Thai.
So, in the end, the choice is yours completely!