Phuket's nightlife promises an unforgettable experience for party-goers and night owls, with a diverse range of options to suit every taste. The island is famous for its wild nightclubs, such as Illuzion Phuket, where the music and dancing never stop. Additionally, the lively Bangla Road offers a fantastic array of bars and clubs, perfect for those looking to socialize and have a good time.
Immerse yourself in the electrifying Nightlife in Phuket, where bustling bars, pulsating nightclubs, and vibrant live shows come alive, creating unforgettable evenings in this dazzling island paradise.
For a more cultural experience, the Simon Cabaret and FantaSea theme park showcase dazzling shows and performances that are sure to leave you spellbound. Meanwhile, the Phuket night markets provide a unique shopping experience, allowing visitors to discover local crafts and delicacies while soaking in the vibrant atmosphere.
For a more relaxed evening, enjoy dinners with spectacular shows, followed by cocktails on the beach, creating the perfect setting for a romantic night out. Lastly, don't miss the chance to chill at the Jaguar Ice Bar, where the frosty ambiance offers a refreshing contrast to the tropical heat outside.
With such a wide variety of nighttime entertainment, it's no wonder that Phuket's nightlife is renowned for offering something for everyone.
Phuket is a bustling city with hundreds of tourist attraction spots and its vibrant, colorful, buzzing life.
This city has it all, beautiful beaches, dazzling streets, delicious cuisine, wild clubs, and festivals.
If you're spending your day on the beach and exploring the markets and enjoying delicacies, the Phuket nightlife awaits to take you on another roller coaster ride.
The nightlife here should not be skipped at any cost! Here are seven things you can enjoy at night in Phuket city.
7 Nightlife in Phuket: Here's How to Make The Most Of It
1. The Simon Cabret Show
This should be the number on your Phuket night attractions list. The Simon Cabret show is about dance and music performances produced by artists from all around the world.
It tends to be a multicultural show with a blend of Japanese, Korean, English, and Thai forms.
The performers are usually transgender and sway the public to some extraordinary music. They dress up in blingy bright costumes and entertain the crowd with original fun facts.
They are skilled professionals and create a remarkable impact leaving the crowd in awe. The show is divided into three different time slots.
The staff is super friendly and would let you click a picture or two with the performers. So you can book the tickets at your convenience.
The show is family-friendly, so you can tag your kids along.
Address: 8 Sirirat Rd, Patong, Kathu, Phuket 83150, Thailand
Timings: Daily at 6 pm, 7.30 pm, and 9 pm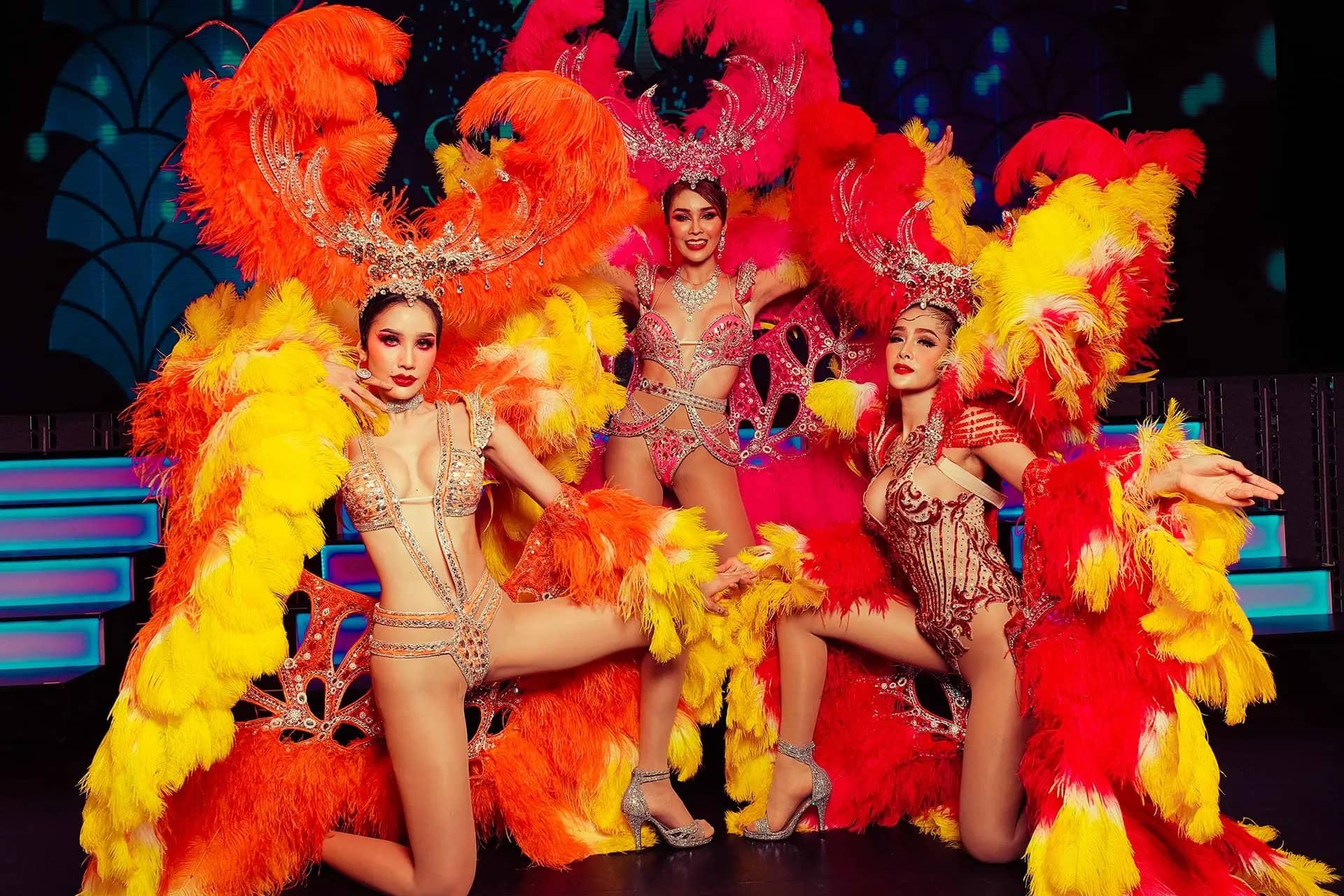 2. Fantasea
This is a theme park that has lots of games, shows, shopping outlets, food stalls, adventure rides, and much more.
The main show that runs here is Fantasy of a kingdom, where skilled and talented artists tell stories via drama, music, dance, plays, and skits.
The use of modern technologies, VFX effects, and high bass sound system makes the show more real and thrilling to watch.
Another popular thing here is the Golden Kinnaree Buffet Restaurant's exotic display of food in traditional Thai cuisine.
If you have kids with you, you can also visit the Tiger Jungle Adventure. You can read our detailed article about Fantasea for more information.
Location: 99, Kamala, Kathu District, Phuket 83150, Thailand
Timings:
9:00 pm – 10:15 pm (show)
6:00 pm – 9:00 pm (dinner buffet)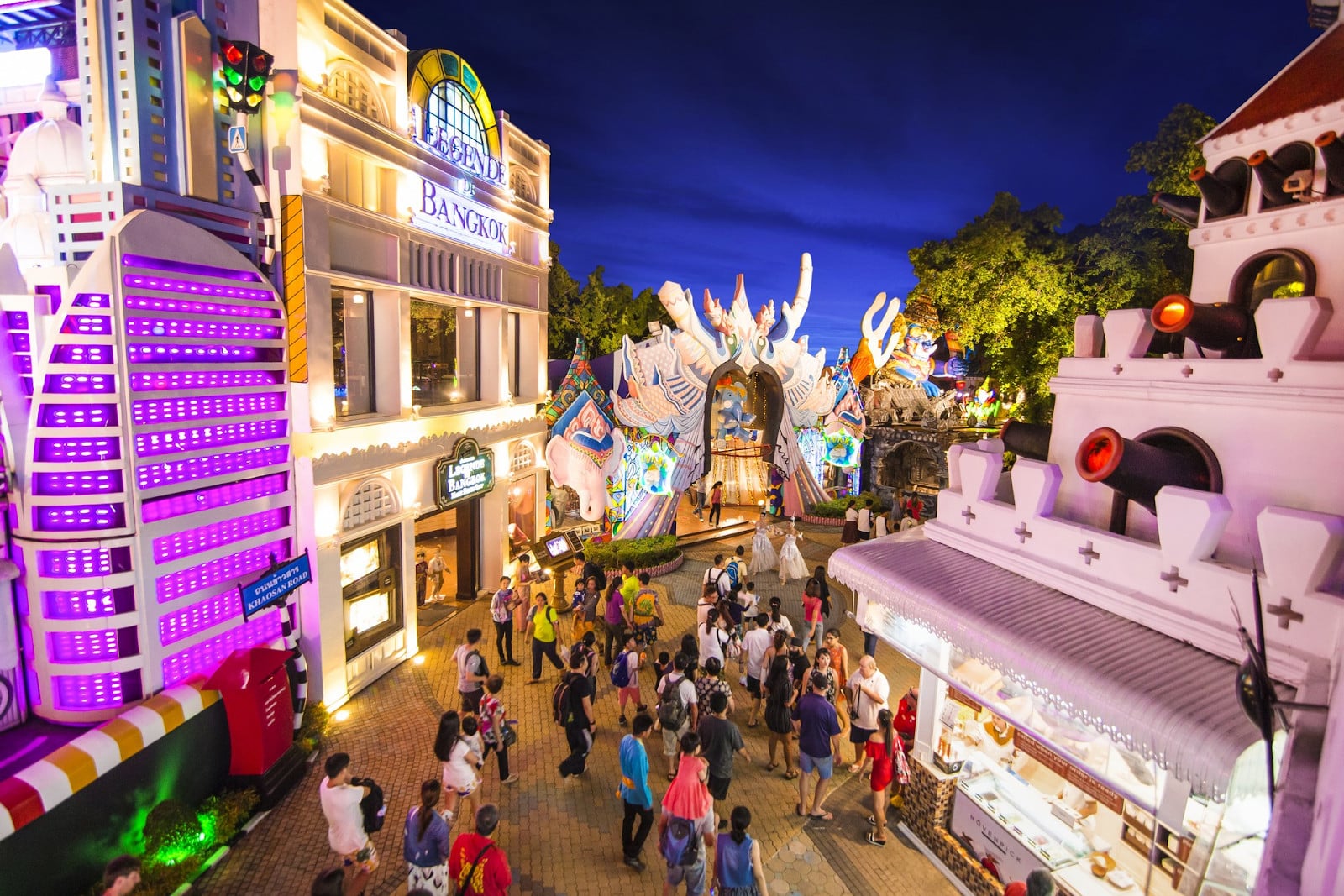 3. Soi Bangla Road
A 400-meter road that has everything you would want. Name it, and you'll find it on Soi Bangla Road.
This street is always buzzing with tourists and locals looking for a fun evening at night.
There are pubs, disco bars, clubs, restaurants, food vendors, shops, gaming bars, and much more here on this street.
Apart from this, the street is literally always full of life and light. On every corner, you can either find a performer or a singer, a fire splitter, magicians showing off their tricks, etc.
This place always has something unique and different and is a must-visit if you truly wish to enjoy Phuket nightlife.
Location: Soi Bangla Road
Time: All Night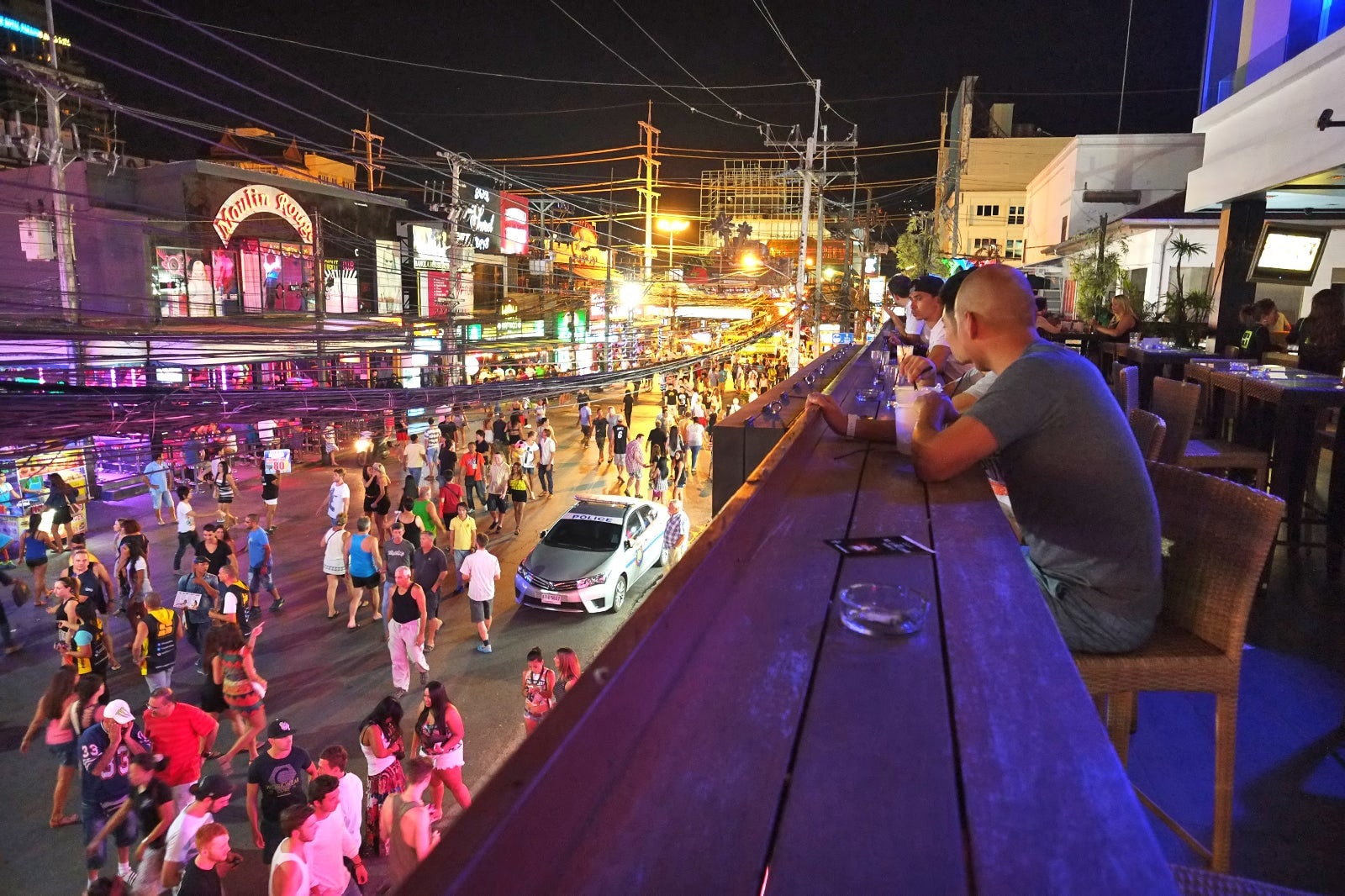 4. Illuzion show and Discotheque
This is one of the most extravagant and luxurious clubs in Phuket city. They run a number of different shows daily, so you can slide in anytime.
The place is huge and includes the main dance floor, a balcony, and a VIP lounge area. For this big area, there are eight bar counters to cover it all.
They serve all kinds of drinks, local and lavish! Apart from the club music and disc, there are also several well-prepared performances that you can enjoy here.
All the choreography is Russian-based and presented in aerial view. On some days, the club hosts a theatrical act.
You would be lucky if it's the same day you're in the city because these are jaw-dropping and a must-watch.
Address: 31 Bangla Road, Patong Beach
Timings: 9:00 PM - 1:00 AM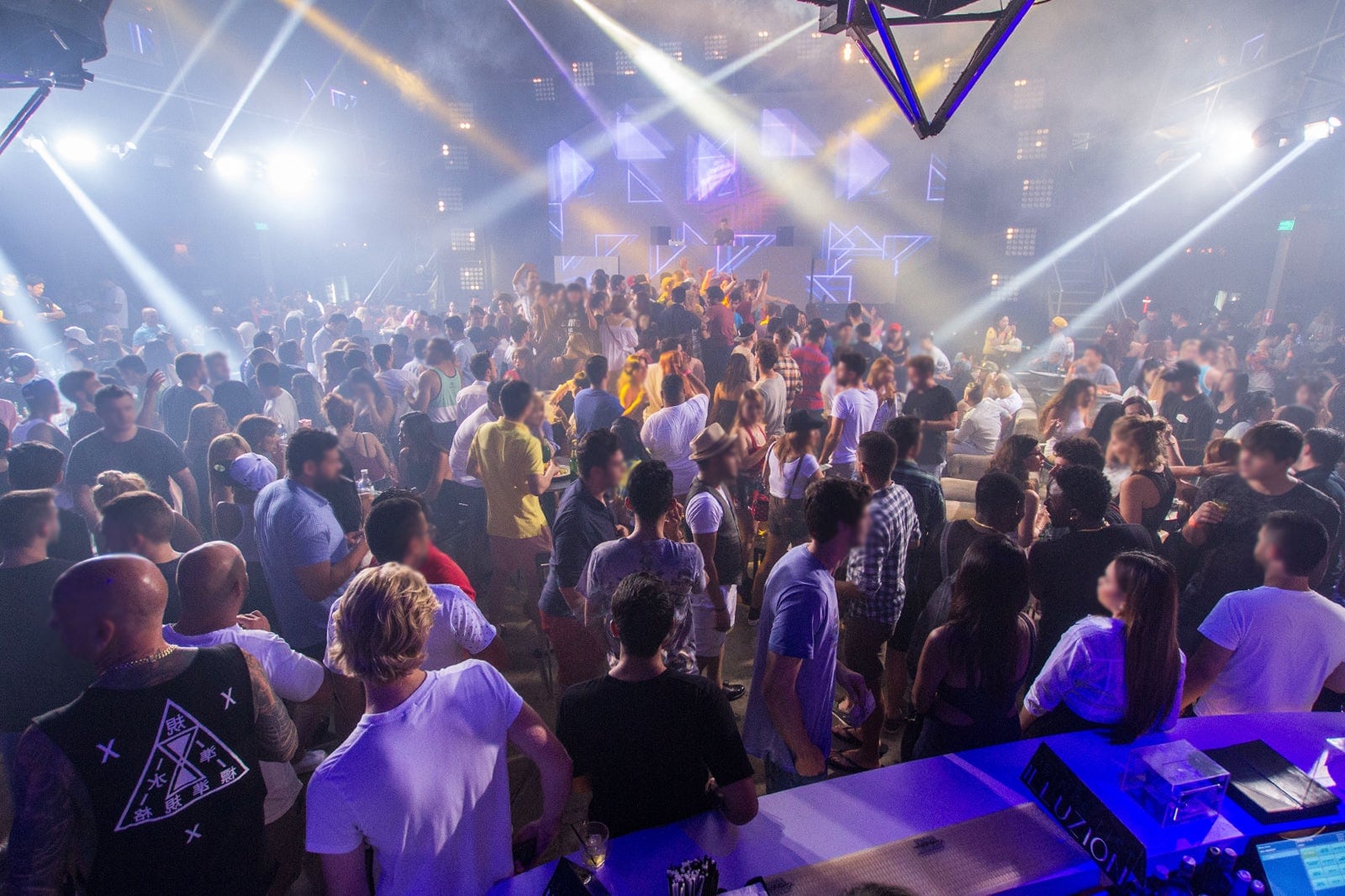 5. Thai Boxing Arena
Phuket nightlife is not always all about blingy colors, loud music, and an intoxicating vibe. There is much more to this beautiful city.
If you wish to experience the actual Thai culture, add the Thai boxing Arena to your list of 'places to go.'
There are several stadiums for you to choose from depending on your choice of atmosphere. Although sometimes the fights can get really brutal, overall, it is pretty exciting to watch.
There are foreign fighters and fighters from different training camps representing where they come from.
Location: V8R2+JF9, Tambon Patong, Amphoe Kathu, Chang Wat Phuket 83150, Thailand
Timing: Open All Night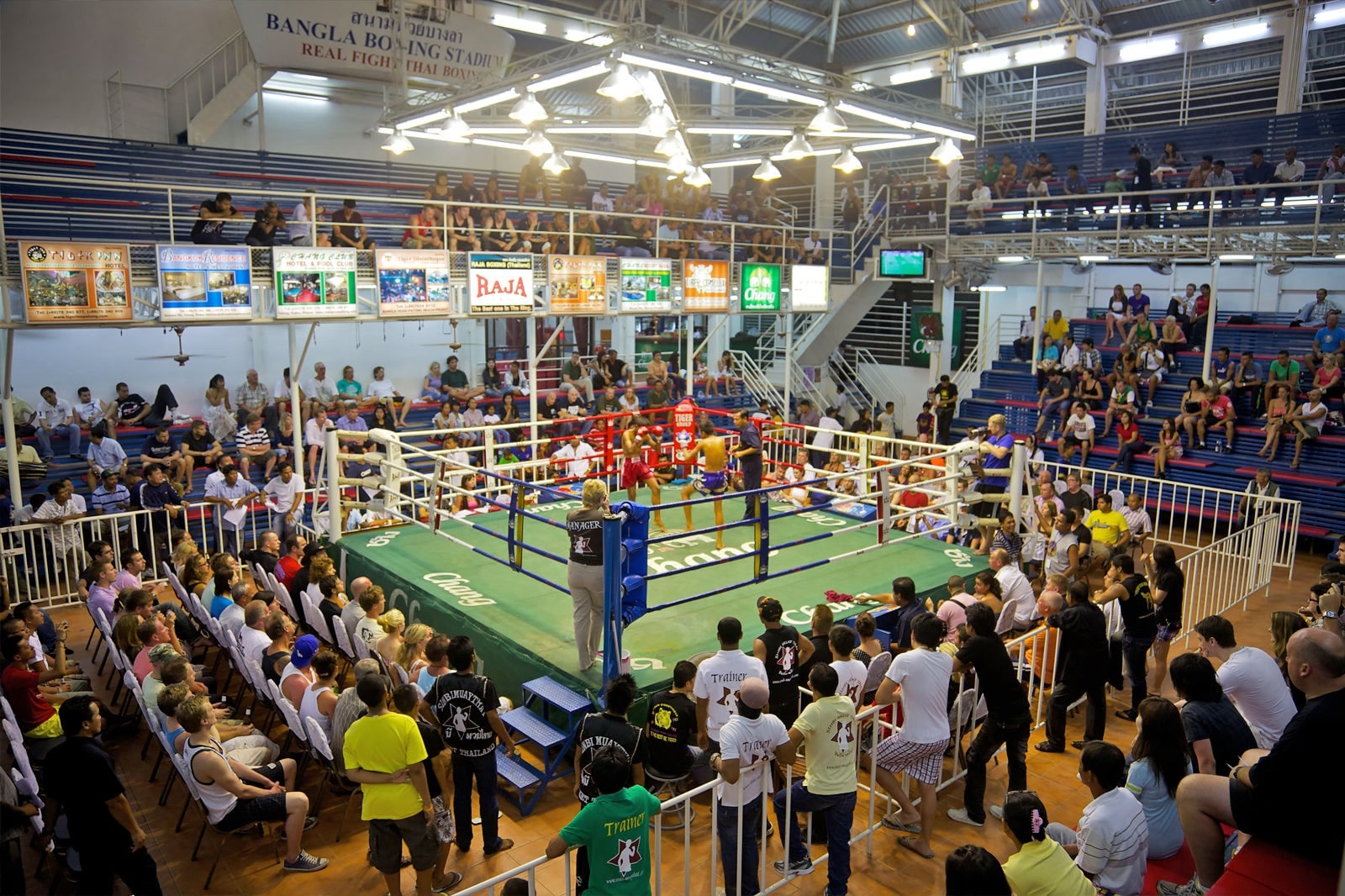 6. Siam Niramit
This place would take you on a mystical and joyous journey. Siam Niramit is a theatrical show that presents one of the largest producers in the world.
The performances are a perfect display of traditional Thai culture and beliefs. It's a three-act show comprising beautiful dance, breathtaking martial arts, and acrobatics.
The set designs, music and sound, theatrical presentation, and costumes are outstanding. You can also see the floating village, the light show, Thai boxing, and feed the elephants.
Here you can also have the most delicious food in Thai and traditional cuisine.
Address: Just off the By-Pass Road situated between Tesco-Lotus Supermarket and the Airport Road junction, Phuket Town.
Timings: The show runs once a day, six days a week, and is closed on Tuesdays
Show Times: Theater gates open at 10:00 PM. The attractions and facilities open at 5:30 PM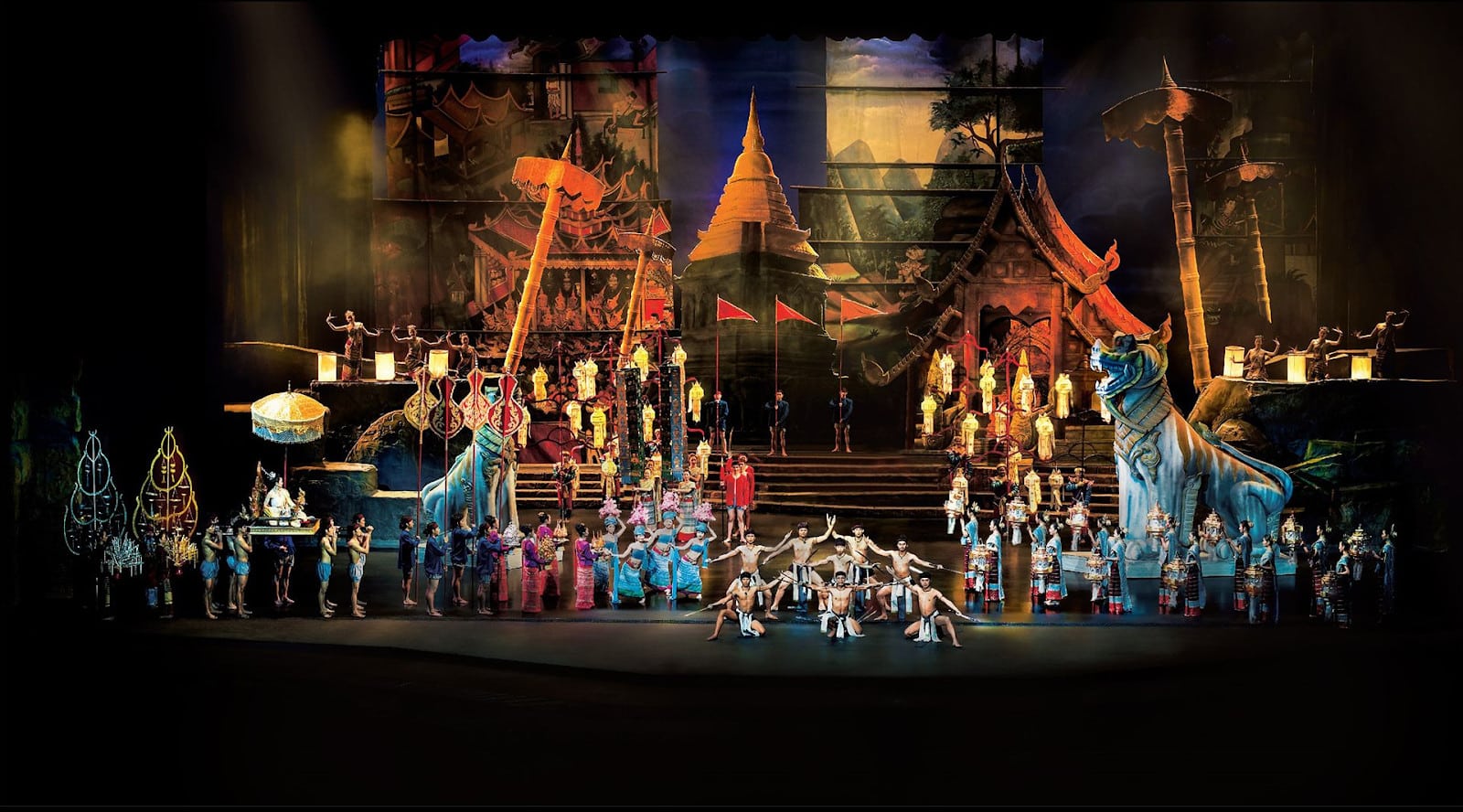 7. Full Moon Festival
This is one of the most famous and popular ongoing festivals in Phuket. The party goes on until late hours and under the moonlight.
Some high-profile international DJs will make you sway to the bombing music.
There will be a fire performance, a burning of the " full moon Phuket paradise" sign, and professional dancers.
There are five different bars for you to try on the amazing cocktails and other drinks.
For food, you can visit the paradise beach restaurant that serves Thai and Italian cuisine and is open till late at night.
You can also opt for a beach barbeque. The light and laser shows are worth waiting for. Also, there are security guards and first aid medic on sight for any kind of mishaps.
So, all in all, this would be a blast for you.
Location: Paradise beach
Timings: 7 pm onwards till morning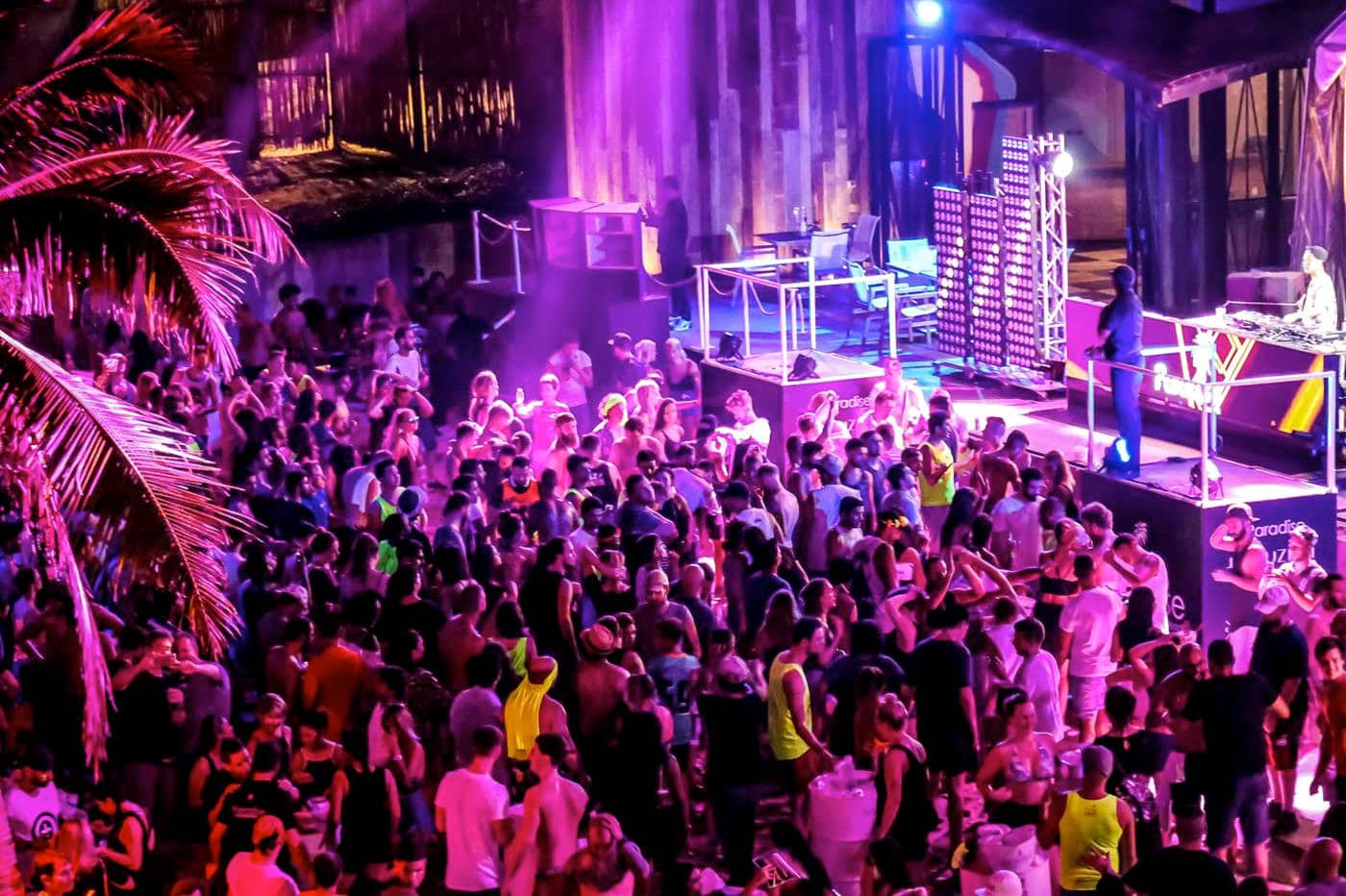 Final Words
One of the biggest attractions for tourists to Phuket is its vibrant nightlife. In addition to the hotels and resorts, you'll discover a number of hostels here because the city attracts a lot of travelers and a younger audience.
The nightlife in Phuket is the finest and the only way to experience this island truly. These are a few fun activities that you can try while you stay in Phuket. The Night Life here is a completely different world.
Editor - Thailand Nomads
Cindy quit her 9 to 5 job to pursue her passion for exploring mesmerizing locations in Thailand. She has been living here for the past 5 years now and through Thailand Nomads, she shares her experiences and insights about the must-visit places in Thailand.
Email: cindy@thailandnomads.com