Looking through the shelves of a health food shop stocked with wholesome, ethical, and real food has a lovely calming effect.
These products that are made to nourish and heal, free of sensationalist marketing strategies and deceptive messages, have a feel-good effect.
There is frequently a placebo effect at work before you have even digested your purchases; this happy attitude is brought on by knowing that you are taking good care of yourself, your family, and the environment.
Take care of your health and wellbeing with these best organic products in Phuket, offering a range of natural and sustainable options for food, skincare, and household items.
Make sure to visit a natural shop in Phuket to find a wide variety of organic items, from food to personal care products.
10 Where to Get the Best Organic Products in Phuket? – 2023 Guide
1. Organic Lover Shop
It is a great organic health-food store in Phuket. The owner of Organic Lover Shop is very knowledgeable and speaks English fluently.
The products at this store are slightly expensive, but they are hard to find in Thailand, such as Kombucha and gluten and dairy-free bread.
They already have many products. However, if there is anything that is not available at their store, they will order it for you.
Address: 24/4 Soi Palai, Chalong, Muang, Phuket 83130, Thailand
Phone: +66 98 671 9168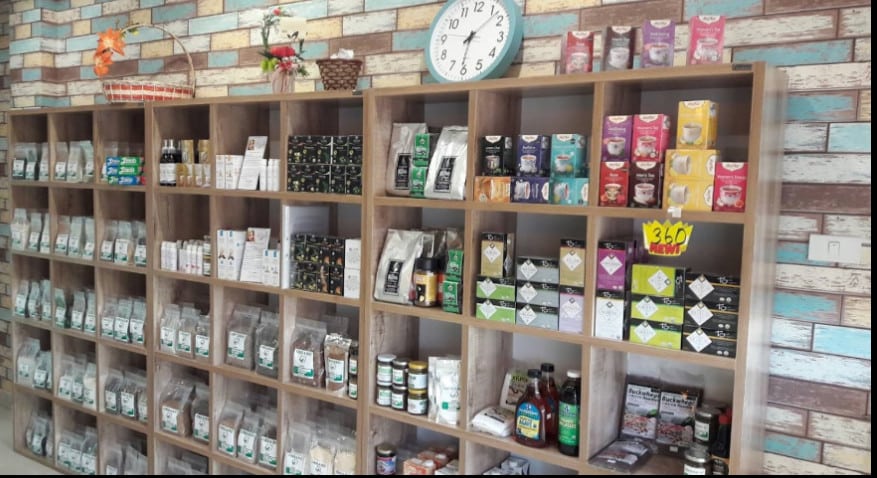 2. Go Natural
It is an amazing organic shop selling all the essentials for a zero-waste lifestyle. The handmade products smell great and work really well. They have a wide variety of vegan products too.
The staff at Go Natural is very friendly and knowledgeable about the benefits of the different ingredients in the products.
They go out of their way to help customers find exactly what they are looking for.
It is a must-visit for travelers or residents of Phuket needing eco-friendly cosmetics, snacks, and more.
Address: 14/52, Chalong, Mueng, Phuket 83130, Thailand
Phone: +66 99 165 4255
3. Greze Natural & Healthy
It's basically a health food store in Phuket that is popular for its excellent service and wide range of products.
Greze was founded by a couple and combined Asian and European culinary inspirations with a love of authentic food prepared with real products.
You can get the best organic yogurt, smoothies, and healthy Greek and Thai foods here.
Additionally, there are gluten-free options, raw nuts and seeds, vegan protein powder, spices, gluten-free desserts, kombucha, honey, freshly made butter, natural body products, probiotic yoghurt, gluten-free bread and flour, and more.
Greze was founded as a place where people could enjoy nice, clean, homemade cuisine and a variety of health goods to enjoy at home as a result of the success of his yoghurt.
The items they sell and the ingredients they employ to make the appropriately named "Healthy Food Menu" make clear Pitchy's strong belief that "all humans must use food for healing since nutrition is medicine."
Address: 35, 23 Moo5 Vichitsongkram Rd, Wichit, Mueang, Phuket 83000, Thailand
Phone: +66 86 476 1598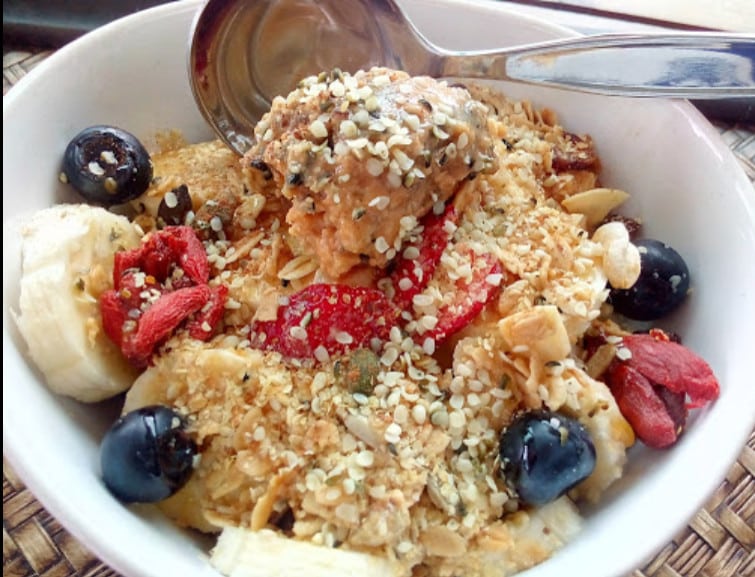 4. Khun Pa's Organic
Being on the island for more than a decade, Khun Pa's Organic has become something of an institution. The store itself is only 1 kilometre from Monument, and it offers delivery throughout Phuket.
Here you'll find a selection of organic fruit and vegetables that are well-sourced, as well as homemade yoghurt, desserts, and speciality things for healthy living.
Their organic detox drinks and their juice-based weight loss and detoxification programs are a must-try.
All their juices are created using organic, non-GMO fresh fruits, vegetables, and herbs and are "pressed" to preserve the enzymes rich in nutrients. They provide customized plans from one day to ten days that include all juices.
Address: 89/7 3, Si Sunthon Road, Si Sunthon, Thalang District, Phuket 83110, Thailand
Phone: +66 87 956 1214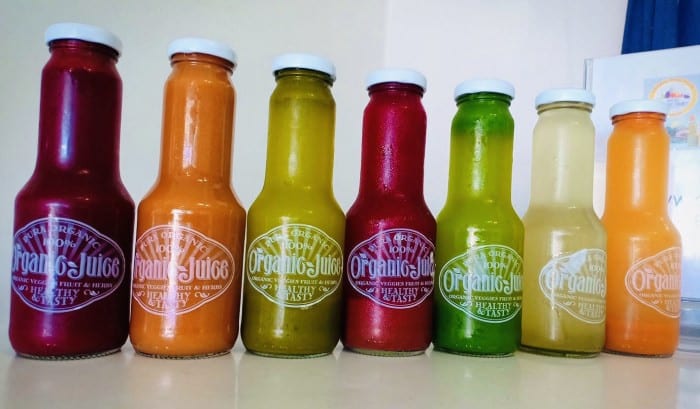 5. Limitless Performances
Limitless Performances is a popular organic store in Phuket that provides comprehensive nutritional support for optimum performance in the form of supplements like creatine, glutamine, and whey, Limitless.
Pro-Athlete Alexis is aware of the demand for plant-based proteins and has stocked the shelves with organic hemp, pea, brown rice, and pumpkin protein powders.
The store has over 50 different varieties of superfoods, and the staff is available to help you find the one that will work best for your needs, whether they are related to fatigue, muscular pain, menopause, or anything else.
For the more adventurous, they also carry an environmentally friendly protein snack made from crickets! All of their delectable energy balls are handcrafted!
Address: X8P9+XHJ, Si Sunthon, Thalang District, Phuket 83110, Thailand
Phone: +66 92 805 8527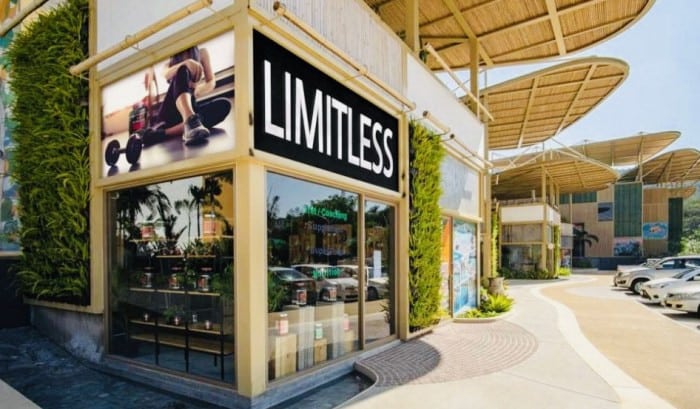 6. "Natural Efe" Macrobiotic World
Natural Efe is tucked away behind the lake at Nai Harn in the south of the island. This hidden provides a one-stop shop for all of your healthcare requirements in addition to an organic vegan café, a swimming pool, and a sauna.
Owner and founder Douridas Kostas is a true pioneer in Thailand. He has brought natural macrobiotic health care, certified organic products, and nutrition counseling through Dr. Kousmine and macrobiotic protocols.
Additionally, he was the pioneer in creating superior Omega 3 and 6 cold-pressed oils from seeds and nuts.
The variety and high calibre of the goods offered are evidence of his love of eating and his comprehension of what is necessary to maintain our bodily and mental well-being. It's a place where you could easily while away for a few hours.
Address: Highway 4233, 14 /93-94 Moo 1, Rawai, Mueang Phuket District, Phuket 83100, Thailand
Phone: +66 76 390 301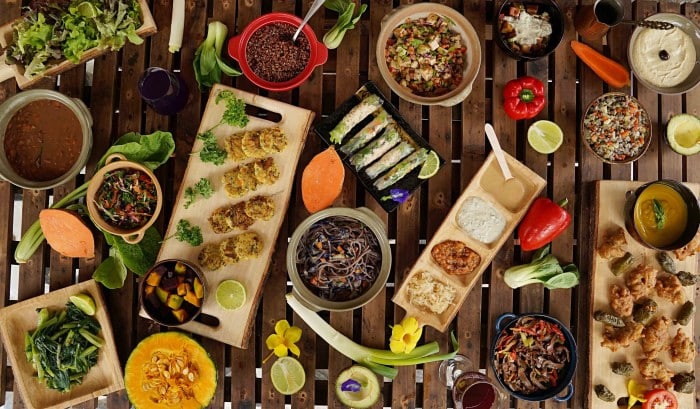 7. Pro Nutrition Thailand
Since opening its initial location in Patong Beach in 2006, Pro Nutrition Thailand has been providing services to fitness enthusiasts on the island.
As the first and only sports supplement store operating in Thailand at the time, they soon rose to prominence as industry pioneers.
Pro Nutrition Chalong debuted in 2013 due to the Patong location's success. Pro Nutrition has amassed a devoted following of customers over the course of many years, including numerous professional athletes and boxers.
Although counterfeit goods are a problem in Thailand, especially with sports supplements, founder and CEO Johnny says that "my customers are confident our products are authentic and of the highest quality, and that's what keeps them coming back."
Pro Nutrition Thailand specializes in everything related to sports and fitness, including supplements, training equipment, and clothes. They also provide consulting services to help clients overcome hormonal problems associated with TRT.
Address: Soi Patong Gym Phuket Gym Patong, Pa Tong, Phuket 83150, Thailand
Phone: +66 65 037 6037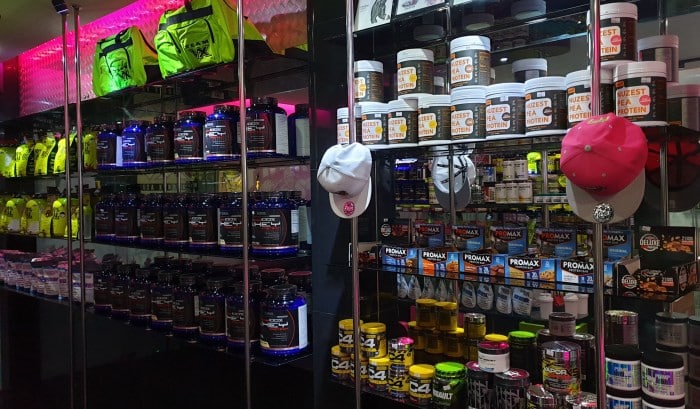 8. O-Oh Organic Cafe & Shop
O-Oh Organic Farm is a chain of coffee shops and accompanying shops that sell a wide variety of organic and locally produced foods, including the immensely popular handcrafted artisan breadsticks.
In addition to a delectable selection of sweet sweets prepared from high-quality raw ingredients, their refrigerators are packed with certified organic veggies and salads that are available for extremely inexpensive prices.
The menu is interesting and wide if you're dining in, with many vegan and vegetarian options.
For something a little different, you must try the sushi rolls with quinoa. Suanluang, Phuket Town, and Cherngtalay are the current locations. In Karon, there is also a stand-alone café.
Address: 5 3 Wirat Hong Yok Rd, Talat Nuea, Phuket 83000, Thailand
Phone: +66 99 312 5552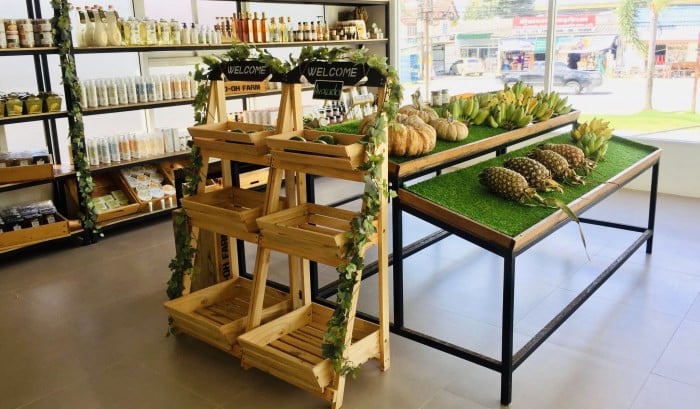 9. Villa Market & Central Food Hall
The Central Food Hall and Villa Market are two of the most popular organic shops in Phuket that you can trust.
Both grocery store companies now provide a wide variety of superfood supplements and "natural" alternatives for important dietary groups, including nuts, seeds, beans, and legumes.
Bread prepared from premium ingredients and baked fresh every day are staples on the shelves, as are artisan products like candy made from ethically sourced ingredients.
All stores sell organic produce, and Central Food Hall frequently visits its producers to ensure that Thai farms abide by international standards.
Address: 49/13 Bandon-Cherngtalay Rd Cherngtalay Phuket 83110, Thailand
Phone: +66 2 502 7370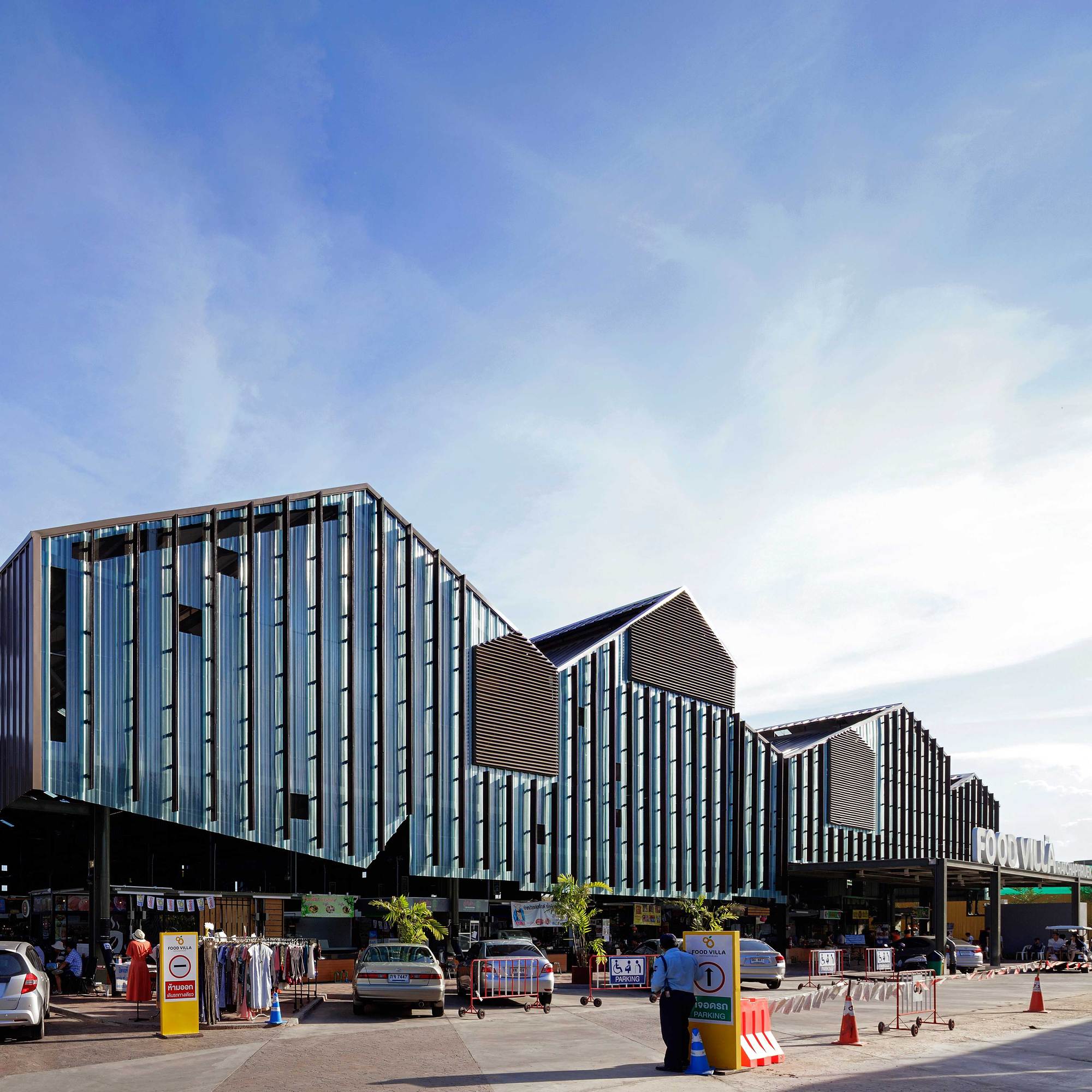 10. Green Organic Phuket
The Green Organic Project was initially launched in Chiang Mai and was later expanded to Phuket. Their goal since the beginning has been to preserve the forest while assisting locals in developing goods with added value to increase their income and quality of life.
They wish to preserve the environment by cultivating non-chemical agricultural plants. They instruct and assist local farmers in the production of high-quality goods.
These products include organic Thai herbs, organic coffee, green tea, and natural Thai herbs used to create healthy herbal drinks, nutritious food, herbal SPA products, herbal healthcare products, and many other products that appeal to affluent consumers worldwide.
At Green Organic, organic goods are employed to develop healthcare services, including Thai Spa & Massage classes, Herbal Home Spas, Healthy Drink Corners, and Healthy Thai Food.
You can opt to savour delectable Thai cuisine, Thai coffee, Thai tea, tropical fruits, and Thai dessert while you are in Thailand.
Additionally, you can participate in private home cooking classes and purchase the ingredients from your neighbourhood store to prepare a healthy Thai meal or an easy and delectable Thai dish.
Address: 123/256 Bangthong Village Vichitsongkram Rd, Kathu, Kathu District, Phuket, Thailand
Phone: +66 95 449 7564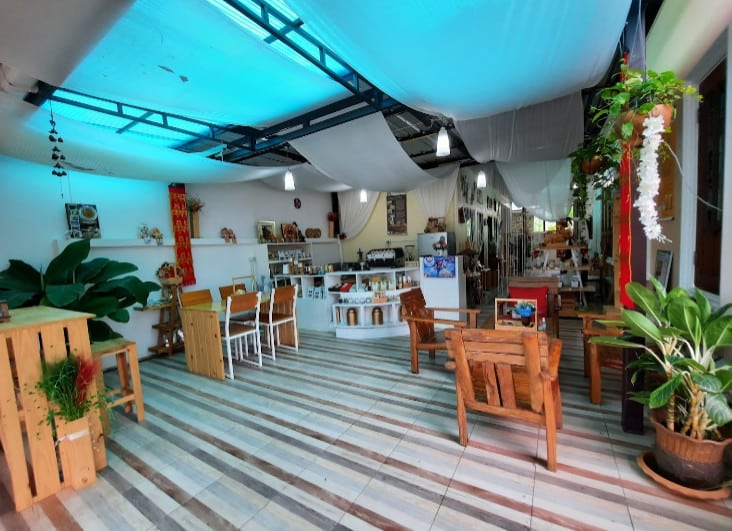 Wrapping Up
There's no doubt about the rising popularity of health-focused diets worldwide. However, it is no longer about counting or cutting calories. These days, being healthy is purely more about the quality of what you put into your mouth.
All the organic shops listed above offer an overwhelming variety of organic foods and healthy diet options to ensure that you don't compromise on the taste while on the journey to get healthier.