You can explore a variety of sights in Phuket, including the Big Buddha, the Old Town of Phuket, and the well-known Patong Beach. Aside from these significant landmarks, the city has stunning bays and beaches.
We'll take you on a tour of Nui Beach, one of Phuket's best-kept secrets, and all it has to offer in this post. In this article, we'll take you on a journey to explore the enchantment of Nui Beach and all that makes it a true sanctuary for travelers seeking solace and beauty.
The Natural Beauty of Nui Beach
Nui Beach is one of Phuket's unique gems. In the southern region of Phuket Island, Ya Nui Beach is halfway between the well-known Windmill Viewpoint and the renowned Promthep Cape. With its crystal-clear, emerald-blue waters, the Bay is incredibly serene and beautiful.
You will continue to be in awe of the beach's splendor if you look at it from the Windmill Viewpoint. On the southwest coast of Phuket Island, between two rocky hills in a deep cove, is Nui Beach, which faces southwest. In November through April, sunsets can be breathtaking when the sun sets farther south on the horizon.
Imagine a beach where time seems to stand still, turquoise waters gently kiss the shore, and the only soundtrack is the soothing symphony of waves and birdsong. Nui Beach in Phuket, Thailand, is a hidden oasis. Chances are highly likely that you have already heard about this gem of a beach if you have ever been to Thailand.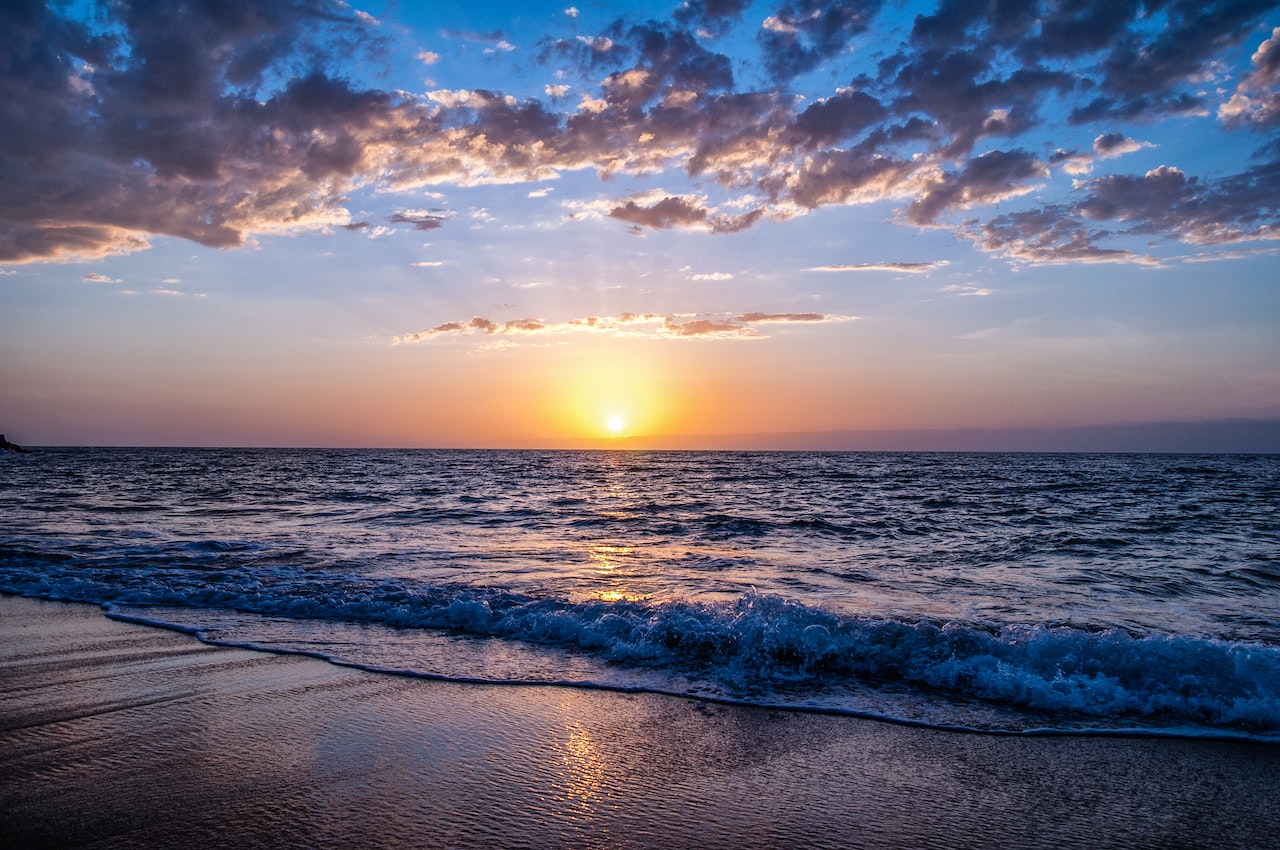 Location
Tucked away from the hustle and bustle of the island's more crowded hotspots, Nui Beach offers a serene escape into nature's embrace. With its pristine shoreline, vibrant marine life, and a sense of seclusion that's becoming increasingly rare, Nui Beach is a treasure waiting to be discovered.
Phuket, Thailand (83100), Karon, Muang
Open every day from 9 am to 6 pm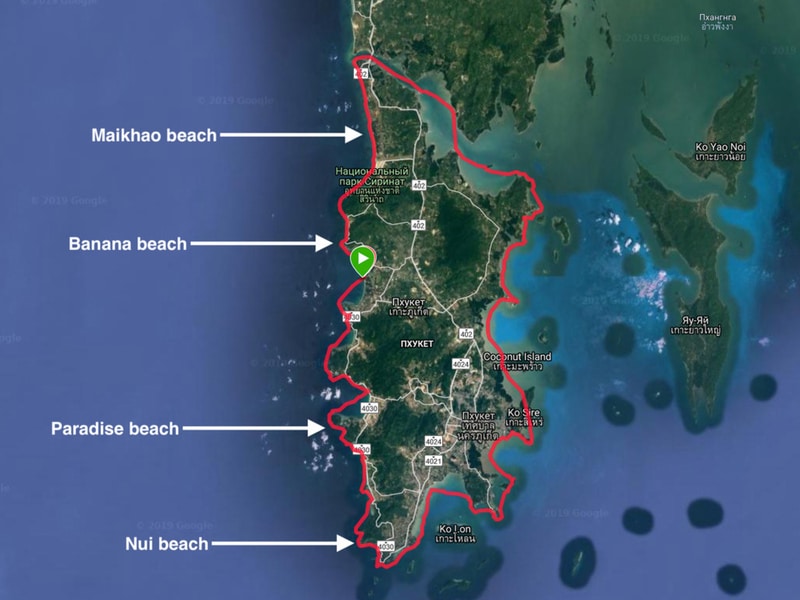 How to get there?
First, you'll need to make your way to Phuket Island. You can do this by flying into Phuket International Airport (HKT) or taking a ferry from the mainland to the island.
Once in Phuket, the easiest way to reach Nui Beach is by hiring a taxi or renting a scooter or car.
Remember that the road to Nui Beach is quite steep and narrow in some places, with boulders of varying sizes, gravel, and sand. The slope is severe.
Riding in a pickup truck that typically waits at the parking lot is preferable if you need more confidence in your driving abilities. A one-way ride starts at 100 Thai Baht per person.
Highlights 0f Nui Beach
Snorkeling and Marine Life
Given the area's crystal-clear waters, scuba diving is another suggested recreation. You may observe a variety of marine life, including starfish. There is a scuba shop where you can rent tanks for 500 THB and a complete set of diving gear for 1,000 THB.
You might choose to swim in the sea or to relax after a long, hot day. So, remember to bring your swimsuit when you arrive.
If you prefer not to participate in water-related activities, you can relax on a sun lounger or pack a picnic and have it on the beach.
Phuket windmill viewpoint
The Phuket Windmill Viewpoint, sometimes known as a wind turbine on occasion, is a panoramic hill in Phuket Island's extreme south. You may get a bird's-eye view of the extremely popular Ya Nui Beach on the one side and the Nai Harn Bay on the other.
Kata Karon Viewpoint
One of Phuket's most famous viewpoints is Karon's Viewpoint. It is a popular stop on many tour itineraries between Nai Harn and Kata Noi beaches. Most of the days in the year are hectic. This site offers views of the beaches at Kata Noi, Kata Yai, and Karon.
Just south of Kata Noi Beach is the Karon Viewpoint. Although most people take their cameras north to the breathtaking 8-km panorama of Phuket's three west coast beaches, it directly faces the Andaman Sea.
The view to the north from Karon Viewpoint is one of Phuket's most well-known images. An exotic neighboring island (Koh Pu) and the rich green hues of Phuket's hillsides are just a few of the island's outstanding features highlighted by this classic view.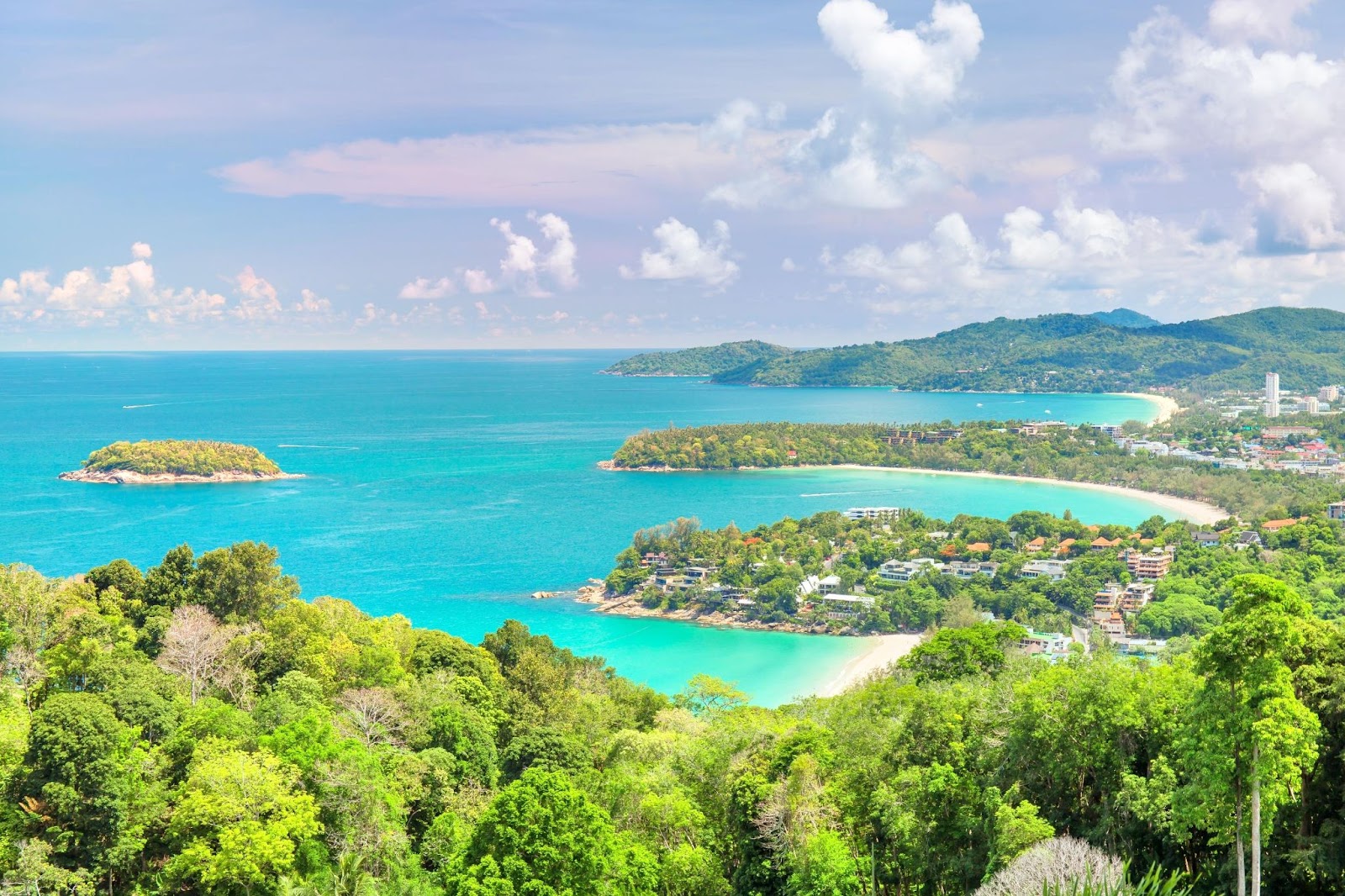 A quick guide to Nui Beach
Nui Beach's hidden location contributes to its charm but also means that reaching this secluded paradise requires some planning. Here's a comprehensive guide on how travelers can make it to Nui Beach:
Transportation to Nui Beach
Boat Transfer
The most common way to reach Nui Beach is by boat. Long-tail boats and speedboats are available for hire from famous Phuket beaches such as Rawai Beach, Ao Sane Beach, or Yanui Beach. Negotiate prices in advance or check with local tour operators.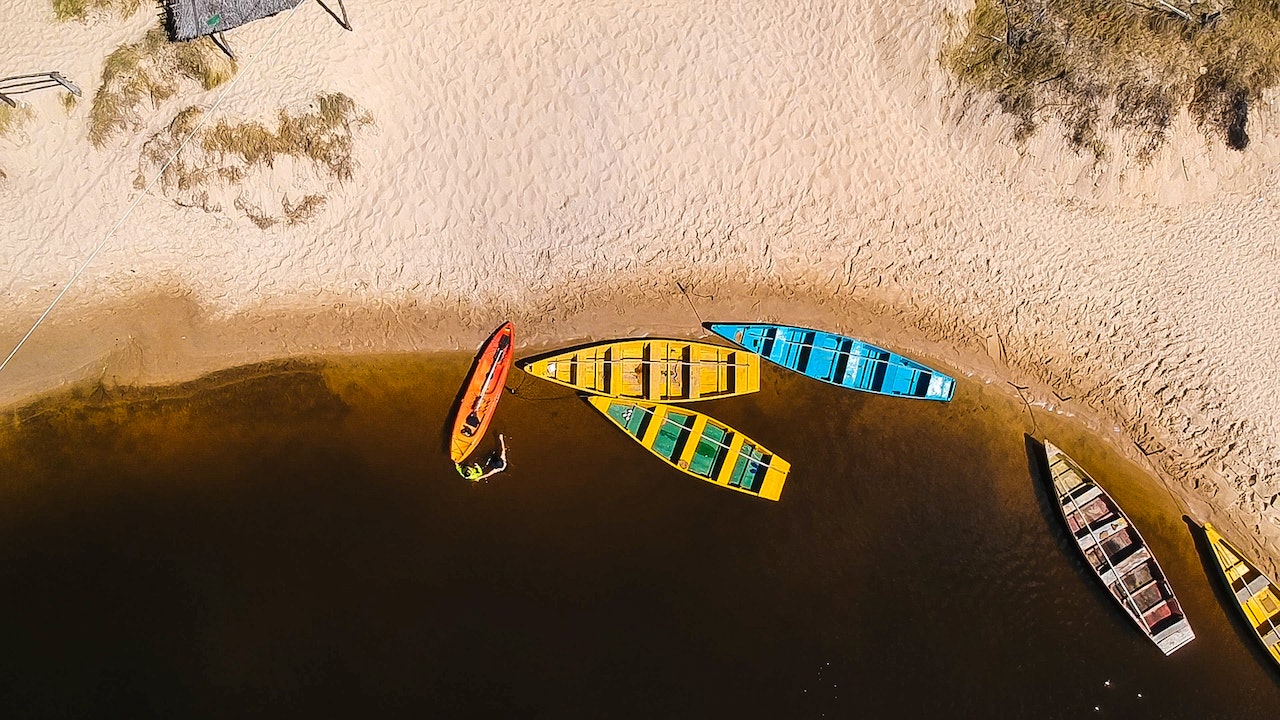 Sea Kayaking or Paddleboarding
For the adventurous, you can rent a kayak or paddleboard from nearby beaches and paddle your way to Nui Beach. It's a scenic and eco-friendly option, but be prepared for a workout and ensure you have proper safety equipment.
Hiking Trail
If you're up for a trek, a hiking trail from Promthep Cape leads to Nui Beach. The trail is moderately challenging and takes around 20-30 minutes to hike, but the reward is breathtaking views.
Permits and Fees
National Park Fee
Since Nui Beach is within the boundaries of a national park, there may be an entrance fee for non-Thai residents. As fees can change, checking the latest rates with local authorities or national park offices before your visit is advisable.
Boat Transfer Fees
If you're taking a boat, inquire about any additional fees for transportation services. These fees often depend on the number of passengers and the type of boat.
Planning Your Visit
Tide and Weather Conditions
Check tide schedules and weather forecasts before your journey. High tide might make boat access more accessible, while low tide could require a short walk through shallow water.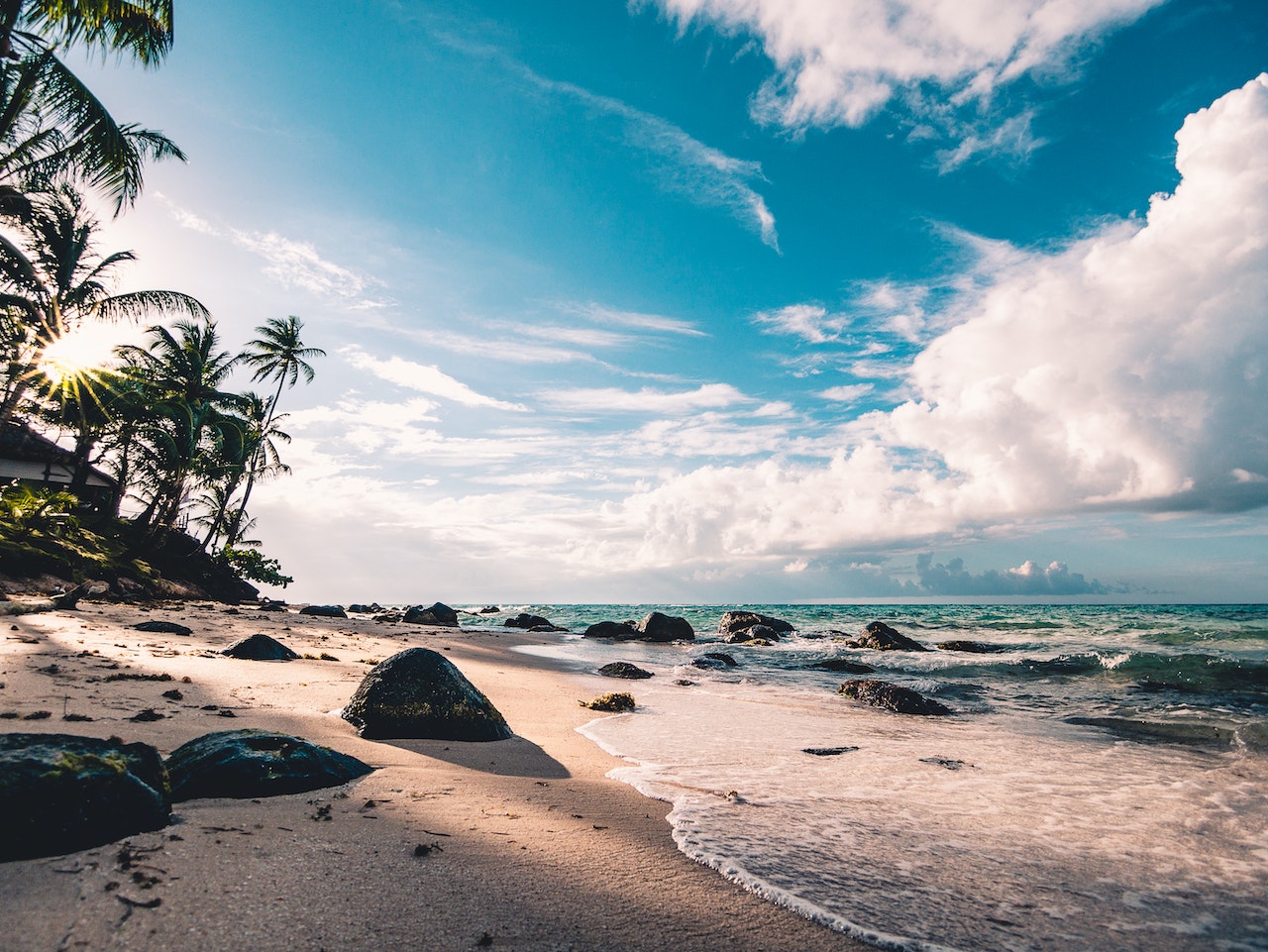 Boat Departure Times
Be aware of the boat departure times from Nui Beach, as they might have limited schedules. Ensure you're on time for your return trip to the mainland.
Navigating your way to Nui Beach may require some effort, but the journey is part of the adventure, and the destination is well worth it. Enjoy the scenic route, the anticipation, and the moment you arrive at this tranquil slice of paradise on Phuket's coastline.
Activities and Things to Do
Hiking
Nui Beach is not just a beautiful destination; it's also an excellent spot for hiking enthusiasts. The journey to the beach involves a hike down a steep and rocky path from the Promthep Cape area. While the hike can be challenging, it offers stunning panoramic views of the Andaman Sea and the surrounding coastline.
Swimming
The crystal-clear waters of Nui Beach make it an ideal place for swimming and snorkeling. The calm and tranquil environment adds to the appeal, allowing you to relax in the gentle waves and explore the underwater world.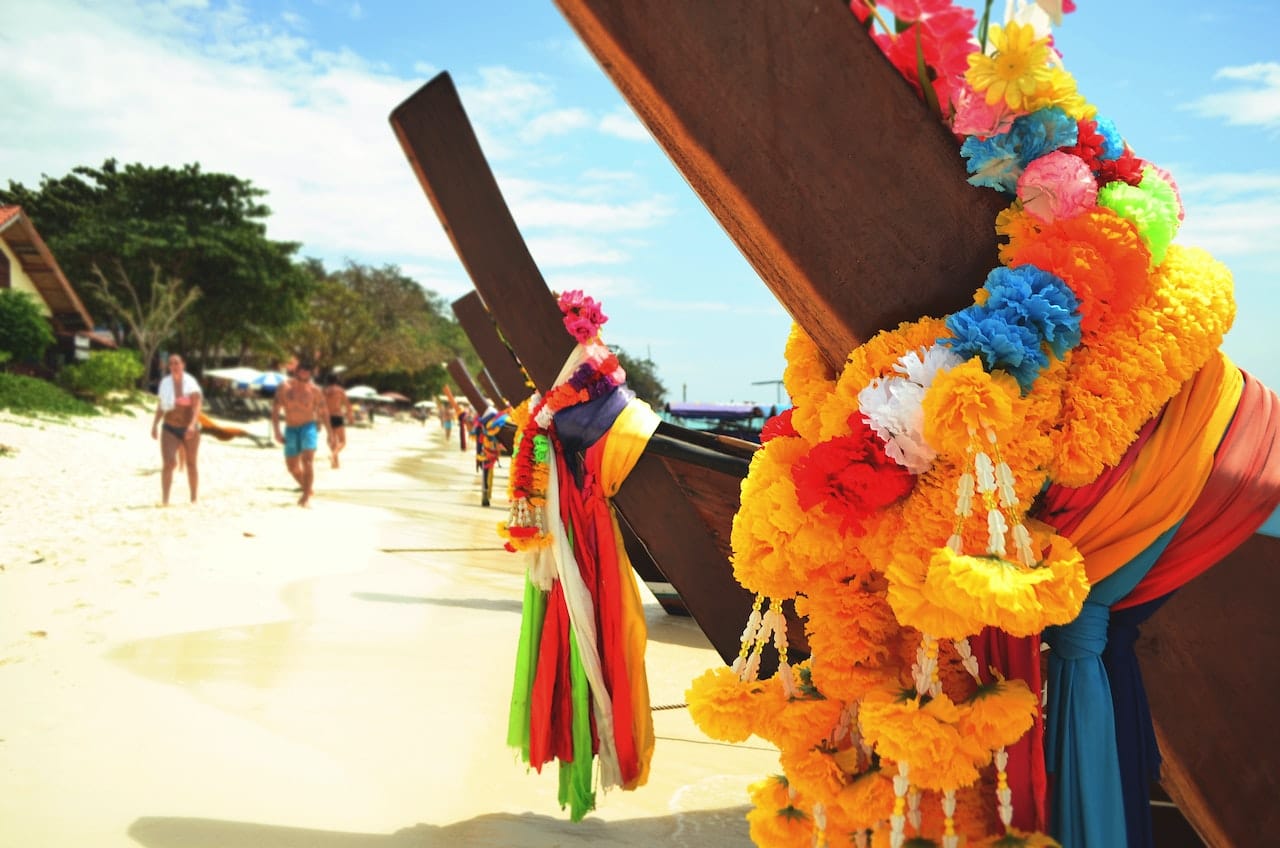 Sunbathing
For those seeking relaxation and a sun-soaked experience, Nui Beach has soft golden sands to lay down your towel, soak up the sun, and work on your tan. The peaceful ambiance makes it a perfect spot for sunbathing and reading a book.
Picnicking
Many visitors opt to bring a picnic to Nui Beach. It's a fantastic place to enjoy a meal with a view. Pack a beach picnic and savor it amidst the natural beauty and tranquility.
Photography
Nui Beach offers breathtaking scenic views and natural beauty, making it a photographer's paradise. Capture the picturesque landscape, the clear waters, and the vibrant greenery. Sunset and sunrise shots are particularly stunning.
But Nui Beach is just the beginning of Phuket's beach treasures. Explore our guide to Phuket's 13 Most Exotic Beaches to uncover more of the island's exotic coastal wonders like Freedom Beach (Patong), Surin Beach, and many more.
Tips for a Memorable Visit: Making the Most of Your Nui Beach Experience
Visiting Nui Beach is an opportunity to immerse yourself in the natural beauty and tranquility of this hidden gem in Phuket. To ensure your trip is as enjoyable and stress-free as possible, here are some practical tips and advice:
Choosing the Right Time
Avoid Peak Season
Nui Beach is most peaceful during the shoulder seasons (November to February and June to October) when the weather is pleasant and the crowds are thinner. Visiting during these times ensures a more intimate experience.
Tides and Weather
Check tide schedules and weather forecasts before planning your visit, especially if you intend to snorkel or swim. Calm seas and clear skies enhance the experience.
What to Bring (H3) Sun Protection
Sunscreen, sunglasses, and a wide-brimmed hat are essential. This tropical dream destination can be intense, and you'll want to protect your skin and eyes.
Swimwear and Snorkeling Gear
Pack your swimwear and snorkeling equipment to explore the underwater wonders. While some gear may be available for rent locally, bringing your own for comfort is best.
Water and Snacks
As Nui Beach is relatively undeveloped, bringing a refillable water bottle and some snacks is wise to keep yourself hydrated and fueled.
Cash
There may be no ATMs or card payment facilities on the beach, so carrying some cash for small expenses or purchases from local vendors is a good idea.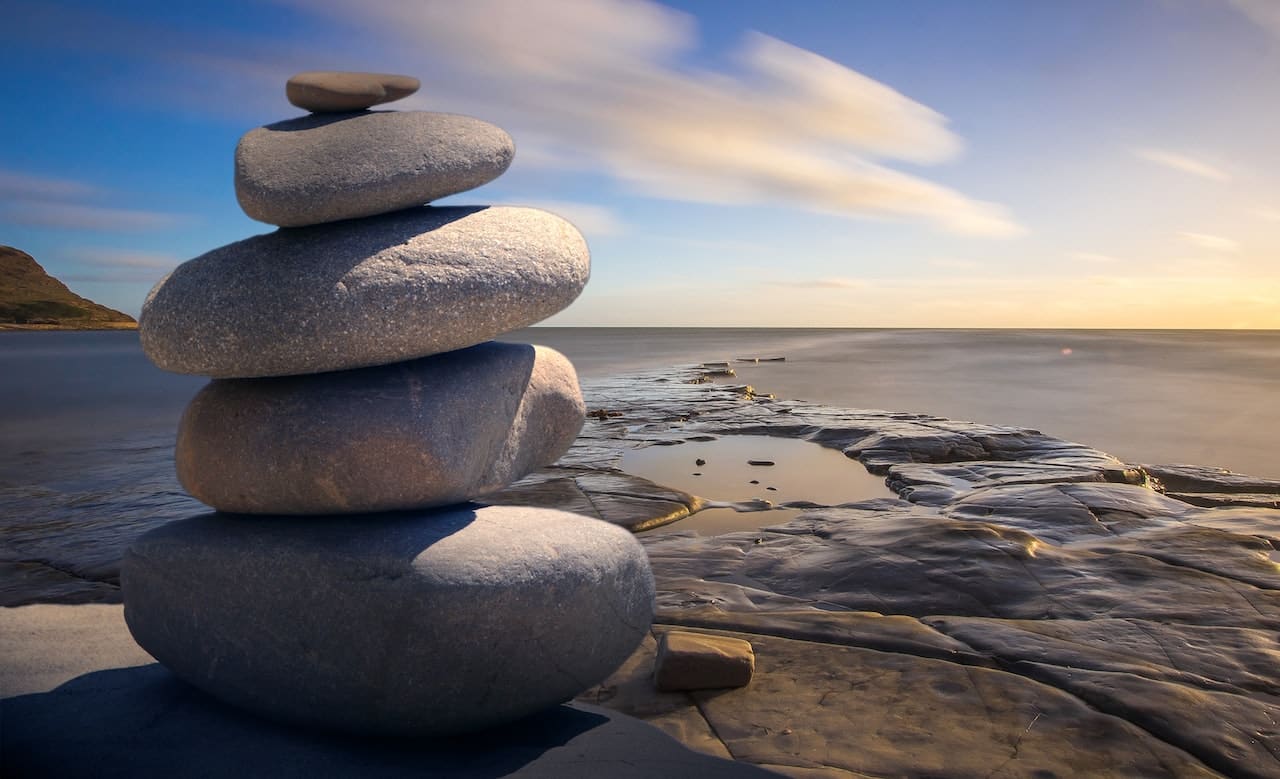 Frequently Asked Questions
What is Nui Beach known for?
Nui Beach is known for its pristine and secluded location, crystal-clear waters, and serene atmosphere.
How do I get to Nui Beach?
To reach Nui Beach, you can take a boat from nearby Ao Sane Beach or rent a kayak for a short paddle from nearby Ya Nui Beach.
Which is the cleanest beach in Phuket?
Nui Beach is often considered one of the cleanest beaches in Phuket due to its relatively untouched environment and limited tourist traffic.
What is the most popular beach to stay in Phuket?
Patong Beach is the most popular beach in Phuket, known for its vibrant nightlife, numerous resorts, and wide range of activities.
Conclusion
While the journey to this hidden gem may require effort, the reward is undeniably worth it. As you traverse the scenic routes, navigate the tides, and embrace the anticipation, you'll ultimately find yourself in a tranquil slice of paradise along Phuket's coastline.
Nui Beach invites you to create unforgettable memories, bask in the natural beauty, and discover the serenity that makes it one of Phuket's best-kept secrets.