Come and discover Phuket's Naka Weekend Market's pulsating energy, a captivating destination combining the thrill of shopping, mouthwatering street food, and a lively atmosphere. Situated in the best location, this market is a must-visit on the island.
In this guide, we'll take you on a tour of the Naka Weekend Market and highlight its unique features, delicious street food options, and diverse shopping treasures.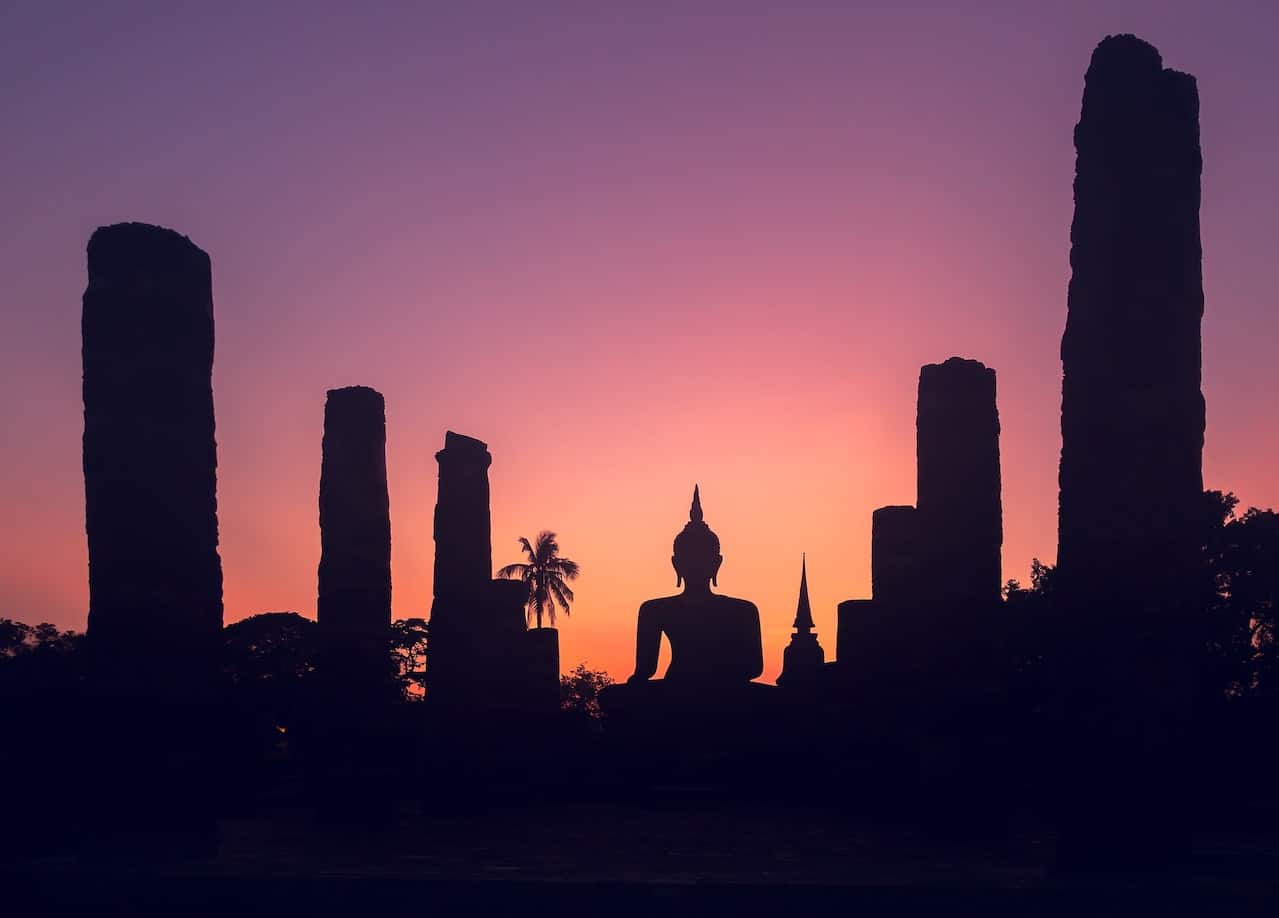 Summary
Step into a time capsule and discover the roots of the Naka Weekend Market. What began as a humble local market has blossomed into a pulsating hotspot. The market originated with a vision to showcase Phuket's locals' vibrant culture and talents.
This Phuket night market has become a thriving weekend destination, attracting visitors from far and wide. Located conveniently in the heart of Phuket city, the market is easily accessible from various parts of the island( more on that below), ensuring that every adventurer can dive into its vibrant tapestry.
The Market Experience
Picture this: you step into the Naka Weekend Market, and instantly, your senses are engulfed in a whirlwind of excitement. The night market is alive with laughter, music, and mouthwatering aromas that will entice you to explore further.
To make the most of your adventure, be an early bird and catch the worm of excitement before the crowds flock in. The market is a labyrinth of wonders, with each twist and turn revealing a new treasure trove.
Shopping Delights
Calling all shopaholics and treasure hunters! Prepare to be fascinated by a kaleidoscope of goodies, from trendy threads and dazzling accessories to traditional handicrafts and unique souvenirs.
The market showcases the talents of local artisans, allowing you to take home a piece of Phuket's creativity. Dive into the vibrant fashion scene with stylish clothing options ranging from bohemian chic to modern Thai designs.
Explore the stalls adorned with intricately handcrafted jewelry, where each piece tells a story. Discover one-of-a-kind home decor items, exquisite ceramics, and intricate woodwork that will add a touch of Phuket's charm to your abode.
The cherry on top? Bargaining is an art form here, so unleash your inner negotiator and score incredible deals. Take your time to meander through the vibrant stalls, engage in friendly banter with the charismatic vendors, and unearth hidden gems that will make your heart skip a beat.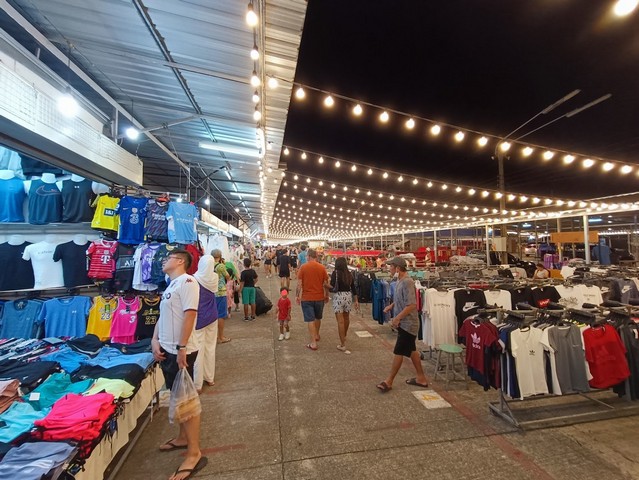 Culinary Adventures
Food enthusiasts, rejoice! The Naka Weekend Market is a feast for the senses. Embark on a culinary journey as you explore the tantalizing world of street food.
Get ready to have your taste buds dancing with joy as you savor iconic dishes like pad Thai, a symphony of flavors packed into a single mouthwatering plate.
Indulge in the divine sweetness of mango sticky rice, or treat yourself to a seafood extravaganza with grilled delights that will transport you to culinary nirvana. Crispy spring rolls, savory satay skewers, and flavorful curries are just a few of the many delights awaiting your palate.
Don't forget to try the local favorites such as "moo ping" (grilled pork skewers) and "khao niew mamuang" (sticky rice with mango).
Quench your thirst with vibrant fruit smoothies bursting with tropical goodness, or sip on refreshing coconut water straight from the source. With options for vegetarians and vegans, everyone can join the flavor fiesta!
Entertainment and Activities
Hold tight because the Naka Weekend Market is not just about shopping and dining—it's a vibrant spectacle of entertainment and activities.
You don't want to miss the opportunity to be enchanted by live performances that will make you groove to the rhythm of Phuket.
If you are seeking some authentic Thailand culture, you can even find some places to check out traditional Thai dances and music.
But that's not all. You will find some modern street performers showcasing their talents; there's always a lively show to captivate your senses.
Here you can find a perfect spot to marvel at the intricate traditional costumes, witness awe-inspiring martial arts demonstrations, or glimpse the famous Thai puppetry. Join in interactive games and challenges that will bring out your competitive spirit or channel your inner artist by getting your portrait sketched by talented street artists.
If you're lucky enough to visit during a festive season, you might witness traditional ceremonies and rituals, providing a deeper insight into Phuket's cultural traditions.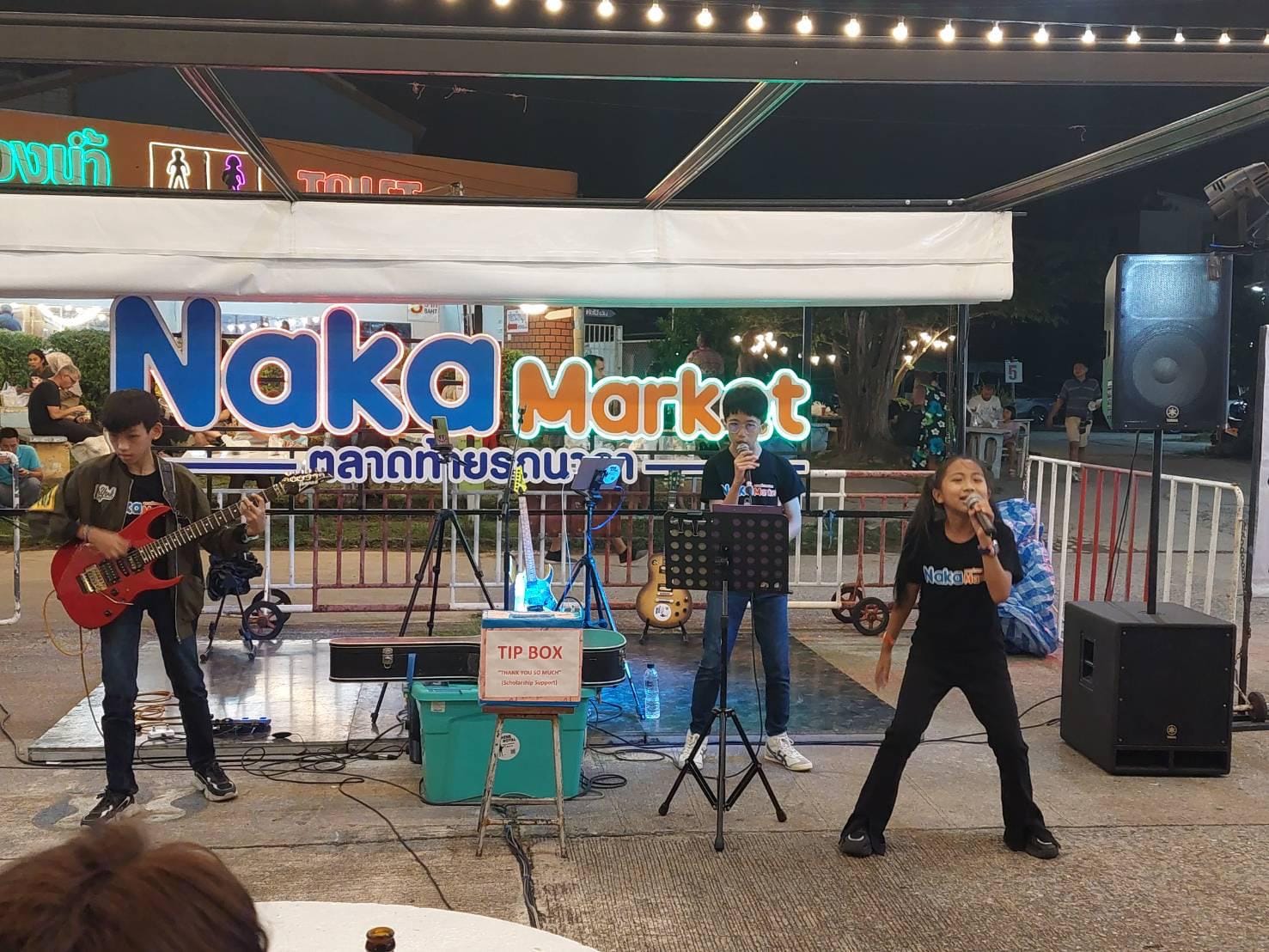 Insider Tips
Let's unveil some insider secrets to maximize your Naka Weekend Market escapade:
Rise and shine! Arrive early to beat the crowds and unlock the first pick of treasures.
Cash is king! Remember to bring some, as credit cards might not be accepted everywhere.
Dress to impress yourself! Opt for comfy shoes and lightweight attire to easily navigate the lively market.
Immerse yourself in the vibrant atmosphere by mingling with lively vendors and fellow explorers. Strike up conversations, learn about their stories, and embrace the local warmth and hospitality.
Extend your adventure by exploring the surrounding area, as nearby attractions and landmarks might be waiting to surprise you. Take a short stroll to discover local temples, visit nearby beaches for a refreshing dip, or explore the vibrant streets of Phuket Town.
Nearby Attractions
While in Phuket, explore the nearby attractions that complement your visit to the Naka Weekend Market. Take a tour of the charming Phuket Old Town, with its Sino-Portuguese architecture and lively streets.
Visit the iconic Wat Chalong, a revered Buddhist temple, or head to Promthep Cape to witness breathtaking sunsets. Karon Beach and Kata Beach are just a short distance away if you want some beach time.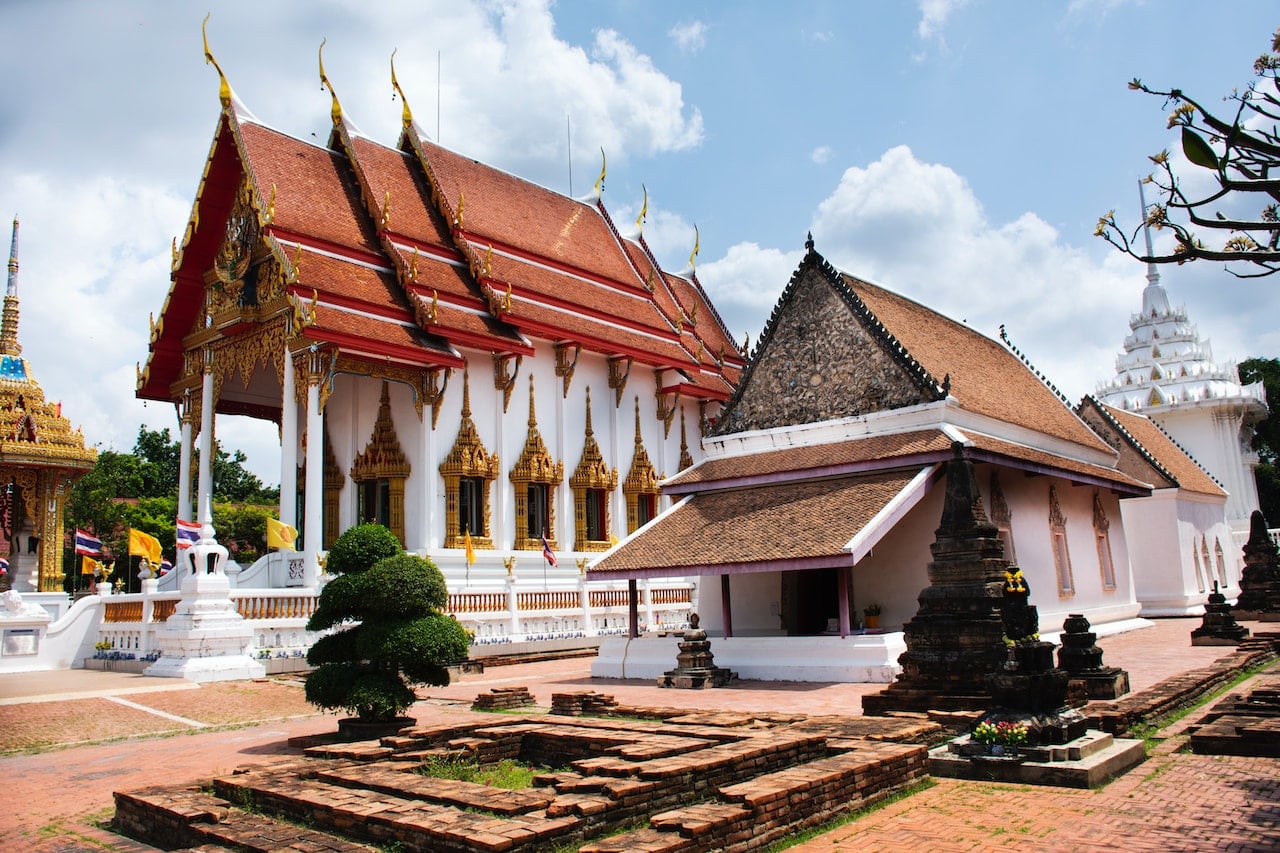 Quick facts about Naka weekend market Phuket
| | |
| --- | --- |
| Information | Details |
| Location | Phuket Town |
| Address | |
| Days Open | The Naka Weekend Market is open on Saturdays and Sundays. |
| Opening Hours | The market operates from 4 pm to 10 pm |
| Contact no. | 086 943 1140 |
| Admission | Entry to the Naka Weekend Market is free |
How to get to the Phuket weekend night market?
Distance from Phuket Town
The market is conveniently located just 3 km away from Phuket Town, making it easily accessible for locals and tourists.
Distance from Patong Beach
If you're staying in Patong Beach, the market is approximately 15 km away, offering a nearby destination for an exciting weekend adventure.
Distance from Kata Beach
Visitors from Kata Beach can reach the Naka Weekend Market in just 16 km, allowing for a fun day trip filled with shopping and delicious food.
Distance from Bang Tao Beach
Located 24 km from Bang Tao Beach, the market presents a fantastic opportunity to explore Phuket's cultural offerings during your beach getaway.
Distance from Phuket International Airport
The Phuket Weekend Market is approximately 34 km away for those arriving there, providing an enticing first stop to immerse yourself in Phuket's vibrant atmosphere.
Frequently asked questions
Is the Naka market open on Friday?
The naka market is open on weekends, the market and fashion stalls are open on weekdays.
What time does Naka market open in Phuket?
The Naka market is open from 4 p.m. to 9 p.m. daily.
What is special to buy in Phuket night market?
Thailand nomads suggest Beach Sandals and Flip Flops.
Conclusion
Welcome to the Naka Weekend Market, where adventure awaits at every corner. Let your spirit soar as you immerse yourself in the lively tapestry of vibrant flavors, hidden treasures, and pulsating energy. Unleash your inner explorer, indulge your taste buds, and dance to the vibrant rhythm of Phuket.
Brace yourself for an exhilarating journey that will etch unforgettable memories in your travel diary. The Naka Weekend Market is your invitation to dive into a world of excitement and experience the true essence of Phuket!
So, grab your bags, lace up your shoes, and prepare to embark on an adventure of a lifetime at the Naka Weekend Market. Your Phuket paradise awaits!
Editor - Thailand Nomads
Cindy quit her 9 to 5 job to pursue her passion for exploring mesmerizing locations in Thailand. She has been living here for the past 5 years now and through Thailand Nomads, she shares her experiences and insights about the must-visit places in Thailand.
Email: cindy@thailandnomads.com