Musical Instruments are much more than just a gadget, which is why it's crucial to get them from someone who shares your passion for music and who is knowledgeable about the ins and outs of the item you're purchasing.
Explore where to find the Best Music Instruments in Chiang Mai, as we guide you through the city's hidden gems and popular spots for musicians seeking quality gear in Northern Thailand's cultural heart.
6 Best Musical Instruments in Chiang Mai
1. Maximum Spot
It is by far the best Chiang Mai music store, where you can get anything and everything related to music.
This store sells music for fans of different genres of sound. From fine recording equipment to outdoor loudspeaker systems, they have it all.
Maximum Spot likes to identify as every Musician's Friend. All the staff here are music enthusiasts willing to discuss, offer advice, and arrange for musical goods at reasonable pricing.
The store sells goods under three main categories, i.e., audio equipment, musical instruments, and recording equipment. There are a plethora of different products under each category.
The prices are accurate, fair, and standard.
Additional items like sound-absorbing materials, stage tables, and other services are also available here.
They also provide services for tuning and string changes on guitars and fixing different electrical devices like mixers, power amplifiers, processors, or amplified musical instruments.
Address: 277/5 Chang Klan Road, Chang Khlan, Muang, Chiang Mai 50100, Thailand
Phone: +66 53 819 379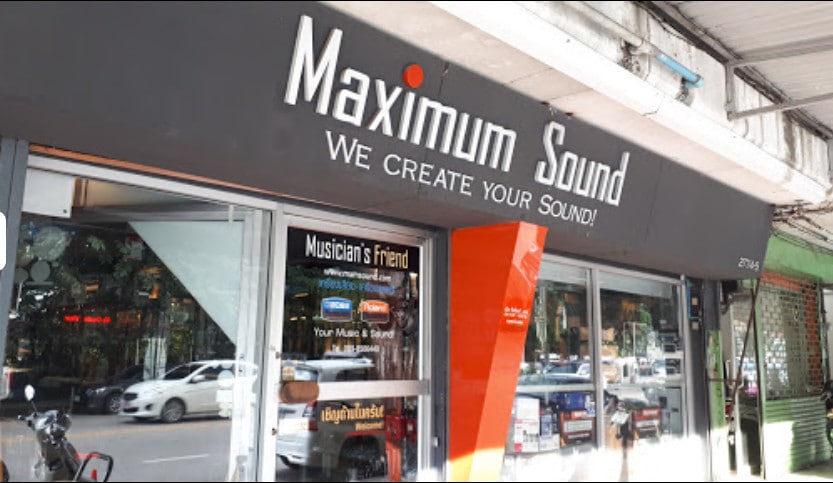 2. Cin Guitars
CIN Guitar is a professional music store in Chiang Mai.
They are the importer and distributor of many world-class guitar brands such as Guild, Alvarez, Cordoba, Bourgeois, Lowden, Collings, Huss & Dalton, and St.Matthew, as well as Kurzweil pianos, ACUS acoustic amps from Italy.
The high-quality acoustic guitar prices start at 6,300 baht, whereas high-end acoustic guitars are priced up to hundreds of thousands.
In addition, the store also has acoustic guitars with rare models and limited editions that collectors want.
Besides selling modern and unique music equipment, they also recommend and counsel their customers on good musical equipment.
Address: Q2HR+MP8, Tambon Nong Pa Khrang, Mueang Chiang Mai District, Chiang Mai 50000, Thailand
Phone: +66 93 039 7471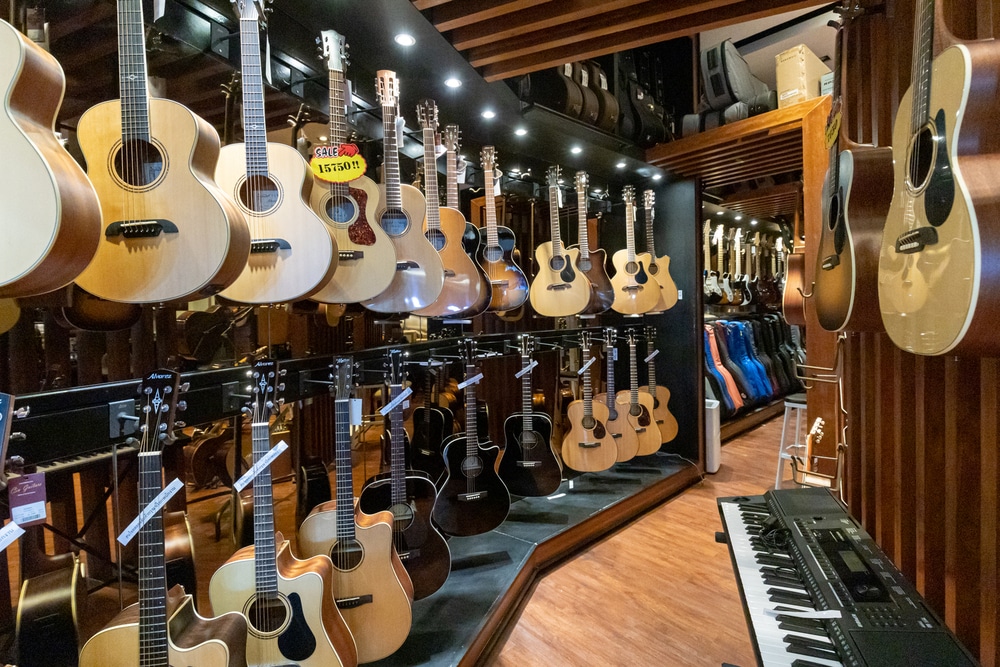 3. Music Collection Chiang Mai
Music Collection Chiang Mai is an online store of Boomer Music Company Limited.
All kinds of musical instruments, such as guitars, drums, keyboards, violins, blowers, and other instruments, such as recorders, guitar effects, and guitar bags, are all available here.
Music Collection store directly distributes the product from world-famous manufacturing companies. This is why they can offer excellent quality products at low prices since the middleman margin is reduced.
You get guaranteed product quality with special price promotions. The payment methods are also very convenient for locals and tourists.
They also provide after-sales service to ensure full satisfaction to the customers. The store has a team with more than 30 years of experience in the business who can also help you make the right purchase decision.
With more than 10,000 products, more than 50 product categories, and 100 global brands, including Taylor Guitars, Martin Guitars, Crafter Guitars, Paul Reed Smith, G&L, and Traveler Guitars, you cannot go wrong with Music Collection, Chiang Mai.
Address: Central Festival Chiangmai 3rd Floor Mueang Chiang Mai District Chiang Mai Thailand
Phone: +66 53 288 709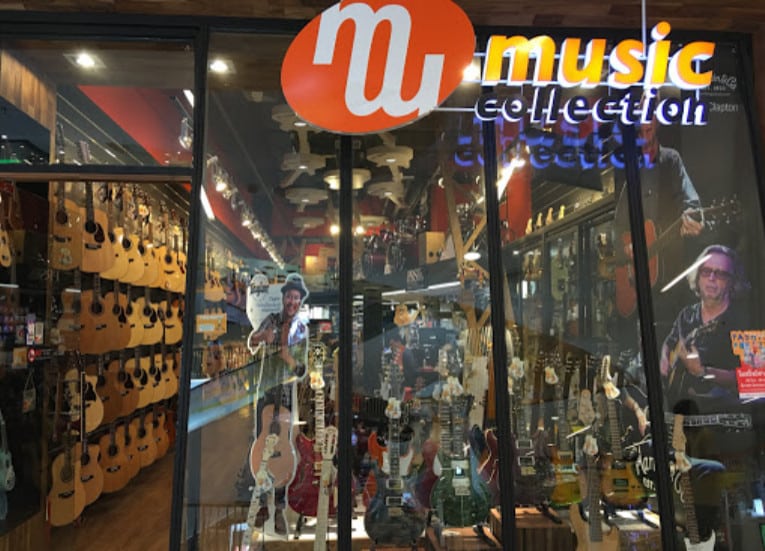 4. Skymusic
It is one of the most sought-after music stores in Chiang Mai. It has a vast variety of guitars.
Skymusic is also a great location in Chiang Mai to learn guitar. They try their best to meet your demands in a very tidy and professional setting.
Flower, the guitar instructor, is a darling and an excellent performer who will teach you all the fundamentals step-by-step.
He will teach you all the strumming patterns, chords and variations, and other things. He is very knowledgeable about music theory and teaches you depending on your ability level.
Address: Mae Hia, Mueang Chiang Mai District, Chiang Mai 50100, Thailand
Phone: +66 90 320 0548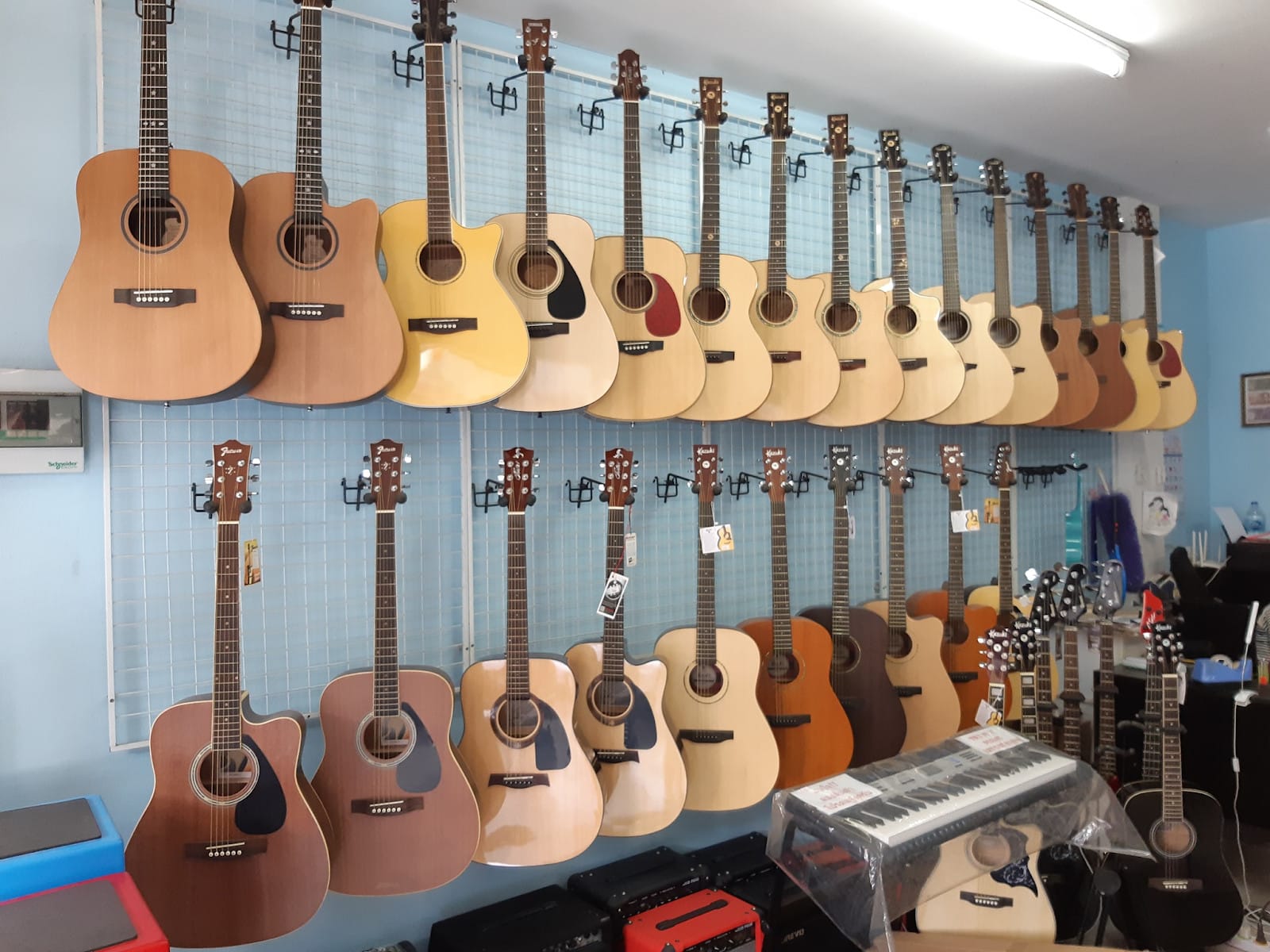 5. XOUND Music Store
XOUND is an online music store operated by CTC Music House co., Ltd, a licensed merchant with more than 20 years of expertise.
It offers a variety of high-quality musical instruments, equipment, and accessories from across the world.
They also provide countrywide delivery, a warranty, and after-sale services.
XOUND has assisted musicians, music fans, and creators in achieving their highest musical experiences in Chiang Mai since 1997.
It is more than just a music retailer and offers music instruction, a large range of music retail outlets, and efficient after-sales support.
CTC Music House is committed to developing a music industry that is sustainable.
Address: 4th floor Central Festival, Chiang Mai, Thailand
Phone: +66 88 141 0078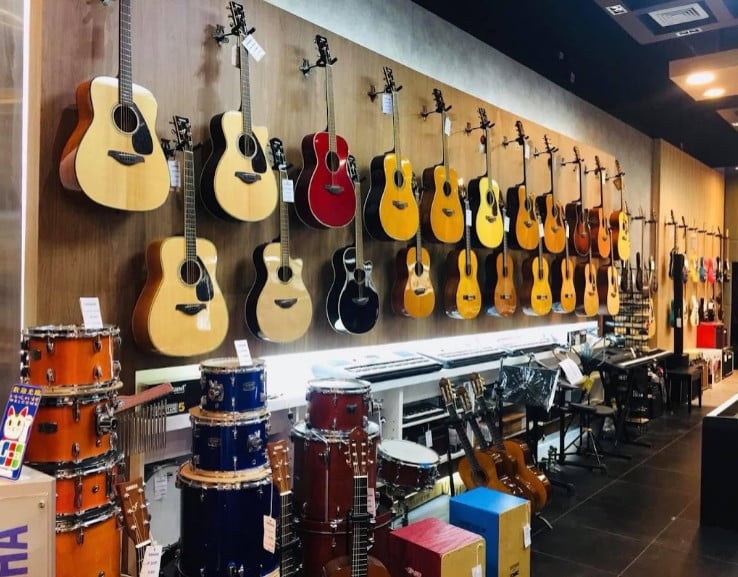 6. 108 Music Store
108 Music is a small music store in Hang Dong that focuses on guitars. It has been in the music business for quite some time now.
It sells international musical instruments, guitar, bass, ukulele, drums, keyboards, and other good quality music equipment.
The staff at 108 music store is very friendly staff and offers great customer service. The prices here are also very reasonable.
Address: 56/1 Group 11 Nong Kwai, Hang Dong District, Chiang Mai 50230, Thailand
Phone: +66 86 564 5089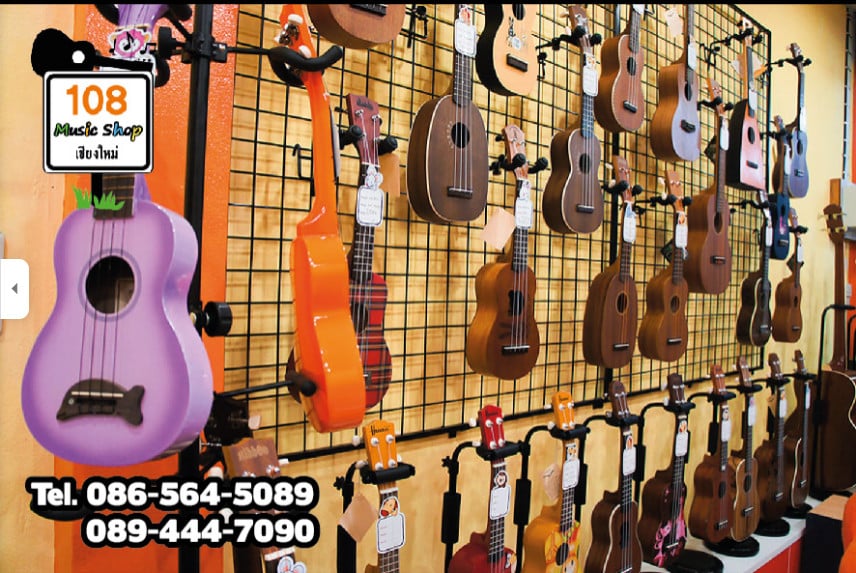 Wrapping Up
Chiang Mai is quickly becoming one of the top destinations for purchasing musical instruments, albums, gadgets, and other music-related items thanks to the burgeoning music culture that is now steadily encroaching on the city.
We have spent a good deal of time and effort curating this list. So do let us know how you like them. For more information on the best places to visit in Chiang Mai, read on to know more.