Pai Muay Thai offers an unparalleled experience, with diverse areas and top-notch facilities for learning Muay Thai in a picturesque setting. Immerse yourself in Thailand's captivating martial arts heritage by training at the best places to learn Muay Thai in Pai, where experienced instructors, personalized programs, and a welcoming atmosphere combine to provide an authentic and unforgettable experience for enthusiasts and novices alike, all set against the stunning backdrop of Pai's lush valleys and enchanting landscapes.
4 Best Places To Learn Muay Thai in Pai – 2023 Review
1. Charn Chai Muay Thai
It is by far the best gym for Muay Thai training. The gym is owned and run by the famous Muay Thai champion, Monkoldej Sitthepitak.
He was ranked 1 at both Lumpinee and Rajadamnern. There are various sessions held at the gym to suit the routine and convenience of the trainees.
The morning session starts at 8 am and lasts till 10 am followed by the afternoon sessions from 3 pm-5 pm. The trainers here go above and beyond to help you master the right techniques.
The gym serves both professional fighters and hobbyists. The cost per session is 350 baht.
Website: https://www.charnchaimuaythai.com/
Location: 174 m.1 Chaisong, Pai District, 58130, Thailand
Tel: (+66) 84 91 81 498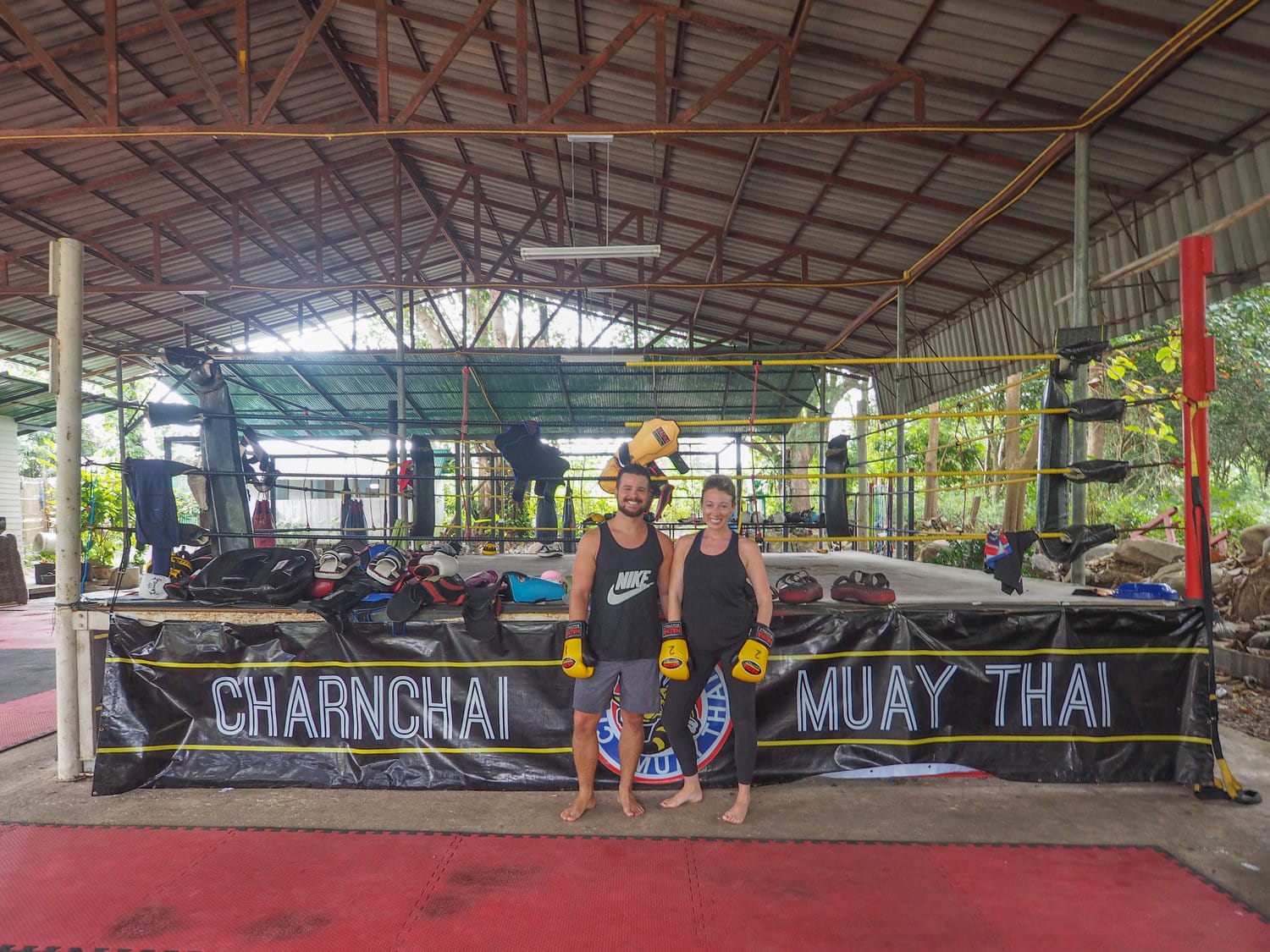 2. Krimanee Muay Thai Gym
It is one of the most easily accessible gyms in Pai. Krimanee Muay Thai gym is located at a distance of 15 minutes from central Pai.
The gym has been set up in a suburban area surrounded by mountains and trees to give an authentic Thai feel while practicing the famous Thai sport- Muay Thai.
There are two sessions that run here- morning from 7:30 to 9:30 am and afternoon from 3 to 5 pm. The classes are usually very small to provide individual attention to each trainee. The fee is 300 baht per session or 500 baht for the whole day.
Website: https://krimaneegym.business.site/#details
Address: 294 Moo 8, Wiang Tai Subdistrict, Pai, Pai District, Mae Hong Son 58130, Thailand
Tel: (+66) 65 439 9980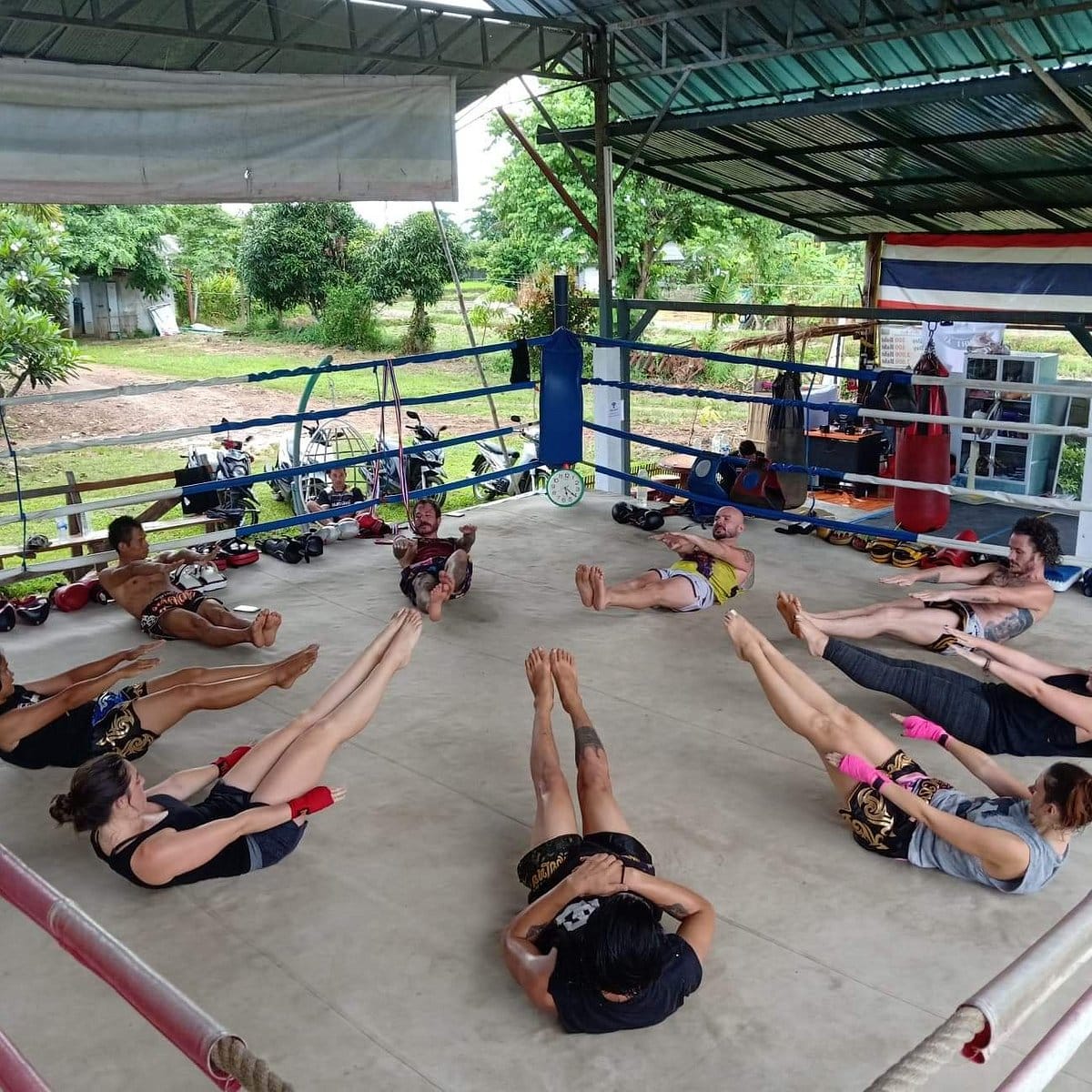 3. Sitjemam Muay Thai
The Sitjemam Muay Thai camp is conveniently located at a 10-minute ride from Pai Town. The landscape around the gym is truly phenomenal. The place is very quiet and peaceful which helps in focussing on the training. You can feel a family-like atmosphere at the gym.
The most unique feature of the Sitjemam gym is that it has a female Muay Thai trainer who is very talented and skilled in Muay Thai.
Almost all the trailers here are very patient and will help you hone the skills at your own pace. The cost per session is 300 baht or 500 baht for a full day of training.
Website: http://www.sitjemammuaythai.com/
Address: 294 Moo 8, Wiang Tai Subdistrict, Pai, Pai District, Mae Hong Son 58130, Thailand
Phone: (+66) 83 321 2230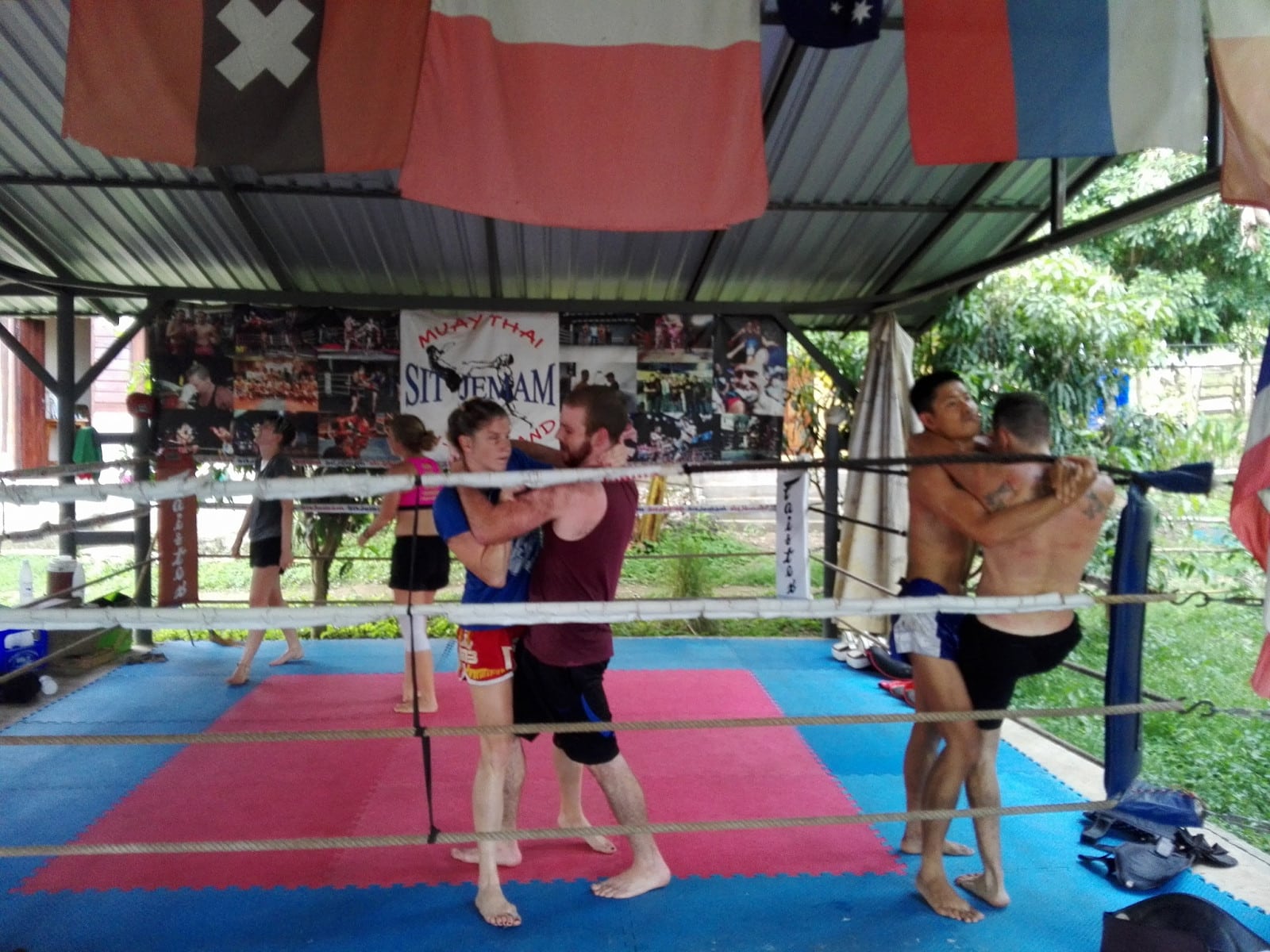 4. Wisarut Muay Thai
It is one of the finest Muay Thai gyms in Pai. Although the gym does not have fancy services like other Muay Thai gyms in Pai, it enjoys the reputation of being run by three professional Muay Thai champions. It caters to all kinds of trainees, both locals and tourists, and hobbyists and professional fighters.
The gym features good fitness equipment that are required for extensive training. The staff at the gym is very friendly and makes you feel very comfortable, especially if you are new to the sport.
There is a hostel facility right next door. You can also avail of their Yoga sessions after every Muay Thai session for 150 Baht.
Location: 259/1 Ban Mae Yen, Mae Hi, Pai District, Mae Hong Son 58130, Thailand
Phone: +66 80 678 5269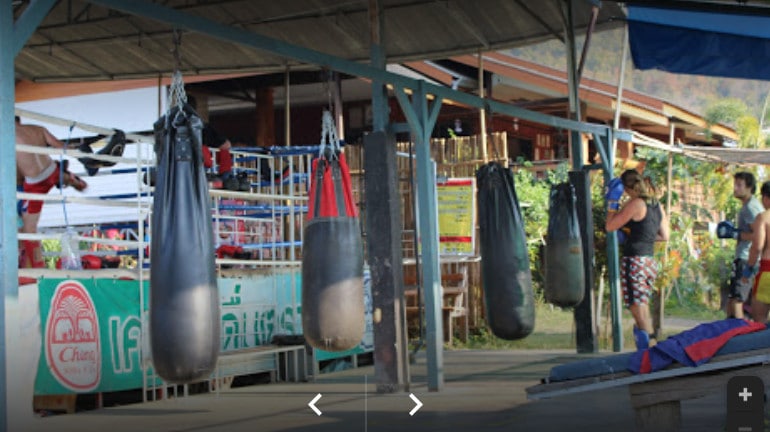 Conclusion
You can trust all the four gyms for excellent trainers and equipment. Since Muay Thai is a slightly complex sport, it is not safe to learn it from just anywhere.
After you are done hunting the best Muay Thai gym, have a look at some amazing places in Pai that are a must-visit on your vacation to Thailand.
Hi, I'm Justin Pearce - a passionate traveler who has spent over 6 years of his life exploring lesser-known yet mesmerizing locations in South-East Asia. I am an avid biker who likes covering long distances on a bike. Through Thailand Nomads I want to share my tips and tricks for exploring some of the most popular tourist destinations in Thailands.