The surge of tourists in Thailand is increasing with every passing year, leading to new tourist businesses springing up.
This makes it very difficult to choose the best services out of the lot. Explore the enchanting countryside at your own pace with the best bike rental shops in Pai, offering a diverse fleet of quality bicycles rental and friendly service to kickstart your two-wheeled adventure.
4 Best Bike Rental Shops in Pai: 2023 Update
1. Vespai Rental
It is one of the great rental shops in Pai from where you can rent a bike easily, without any fuss. All the bikes at the Vespai rental are well maintained and in a fantastic shape.
The rental charges are also very reasonable starting from 100 Baht/bike. However, the star of the rental is the owner.
He is an extremely humble and fun guy who goes above and beyond to ensure complete satisfaction to the customers.
The owner also gives riding lessons to newbies and valuable tips for first-time visitors to ensure maximum safety on the road.
Address: 69/8 Moo 1, Wiang Tai, Pai District, Mae Hong Son 58130, Thailand
Phone: +66 95 790 8815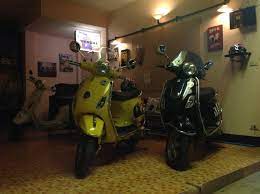 2.Dragonfly Pai Scooter Rental
Dragonfly is another very popular rental in Pai city. The owner of the rental is a sweet guy who makes the entire renting process very smooth for the customers.
There is a good variety of scooters to choose from based on your preference and budget.
You can either submit your passport or a copy of the same with 2000 Baht as fees.
The deposit fee is refunded immediately as you return the vehicle. The prices are very competitive and the services very smooth and fuss-free.
Address: 94 1 Wiang Tai, Pai District, Mae Hong Son 58130, Thailand
Phone: +66 96 520 3580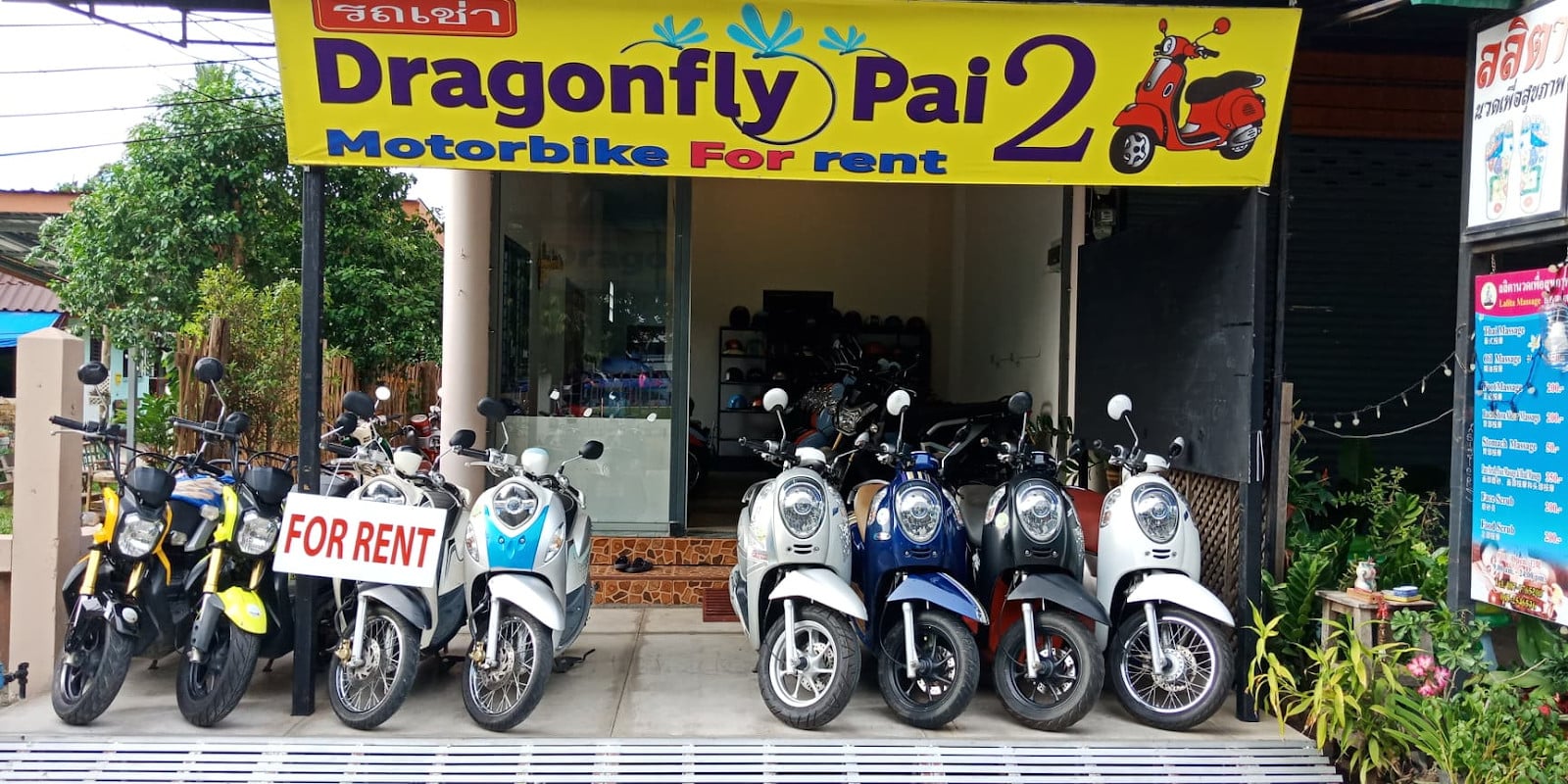 3. Kumi Pai Motor Rental
The Kumi Motor Rental is one of the earliest rentals in Pai that has been in the business for years.
The rental remains open from 8 in the morning till 8 at night. The staff at the rental is very friendly and can also guide you with some valuable road tips.
For renting a scooter, you need to submit your passport. Alternatively, you can submit a copy of your passport and 2000 Baht as fees.
The rental charges are very reasonable and start from as low as 150 Baht.
Address: Pai, Pai District, Mae Hong Son 58130, Thailand
Phone: +66 92 959 3539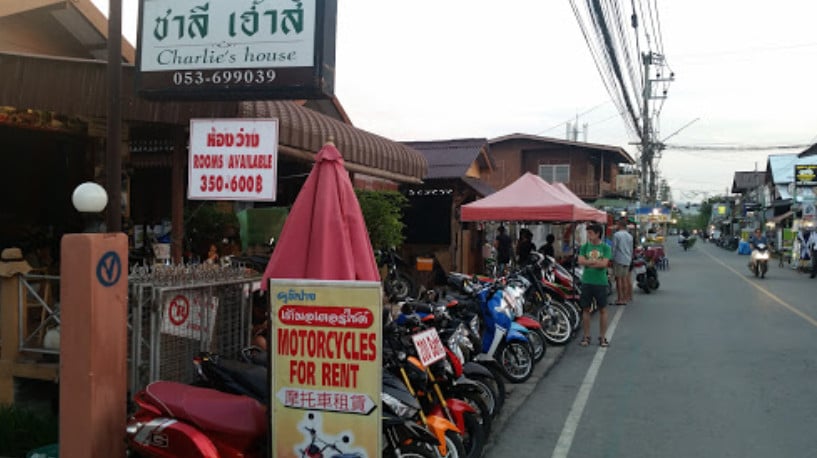 4. Pai River Scooter
It is a friendly rental service in Pai that is very popular among tourists. All their bikes are in excellent condition and are reasonably priced.
The bikes are provided with a full tank of gasoline so you need to worry about finding a gas station. However, keep in mind that the gas is not encashable.
The rental charges are slightly high i.e. 200 Baht for a day but considering the quality of service, it is worth it.
You just need to submit a copy of your passport along with a deposit fee.
Address: Rural Rd Mae Hong Son 4024, Wiang Tai, Pai District, Mae Hong Son 58130, Thailand
Phone: +66 94 936 5244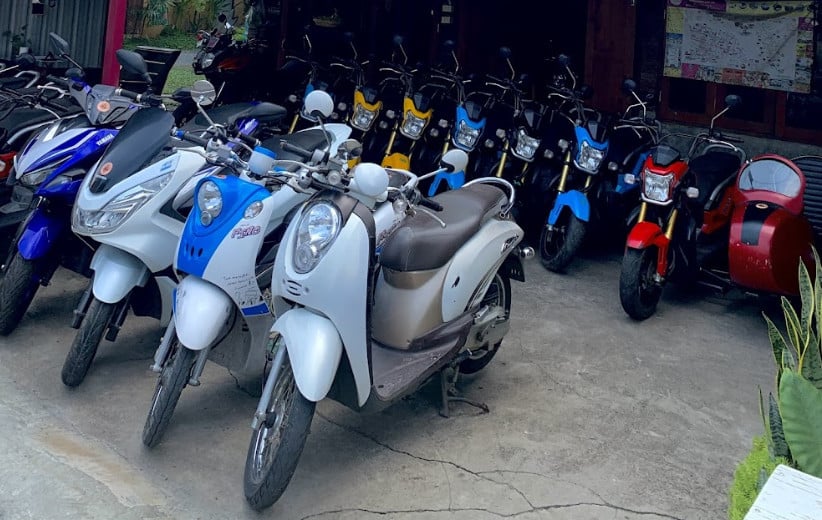 Now that you have the list ready with you, what are you waiting for? Go explore the beauty of Pai on your own bike, at your own pace!
Do not forget to put on your helmets before you leave.
Hi, I'm Justin Pearce - a passionate traveler who has spent over 6 years of his life exploring lesser-known yet mesmerizing locations in South-East Asia. I am an avid biker who likes covering long distances on a bike. Through Thailand Nomads I want to share my tips and tricks for exploring some of the most popular tourist destinations in Thailands.