Amidst its serene landscapes and cultural charm, Pai boasts a thriving cannabis culture, with several dispensaries vying for attention.
Let's explore the top cannabis shops in Pai, where you can find great products and have a good time. From PrikPot to Siam Cannabis, these shops offer something special for everyone.
Come along and find out where to get the best cannabis in Pai!
1. PrikPot
Discover a new way to enjoy top-quality cannabis with PrikPot, a top-notch online store. They deliver the best cannabis products right to your door, saving you the trip.
PrikPot cares about your well-being, offering a variety of products to help with sleep and pain issues. They make sure their cannabis is pure and safe by avoiding harmful chemicals.
PrikPot makes cannabis easy to explore. Their website is user-friendly, and their experts help you choose the right product.
PrikPot is all about natural goodness – no harmful chemicals, just pure cannabis. It's time to step into a world of quality cannabis with PrikPot.
Plus, you can avail of a 5% discount with my code "5OFF" if you purchase now. So hurry up.
2. Green House Pai
Green House Pai is quickly establishing itself as a cherished destination for cannabis lovers in Thailand. Boasting an array of positive reviews, this dispensary has garnered praise for its exceptional service and top-tier products.
The dispensary is situated conveniently along the route to Two Huts, just beyond Earth Tone. It has been commended for its prime location. The owner, Titan, is a welcoming and knowledgeable host, guiding customers through a diverse selection of high-quality strains.
They grow their cannabis right next to the store, ensuring that customers have access to the freshest and highest quality buds. This local touch also lends a unique touch to the dispensary's identity, fostering a deeper connection with the community.
The diverse selection of strains, from vibrant Northern Lights to soothing London Mint Cookies, ensures that visitors with various preferences can find products that align with their desires.
Address: 27 Maehee 6, Mae Hi, Pai District, Mae Hong Son 58130, Thailand
Hours: 11 am - 8 pm
Phone: +66 94 752 9318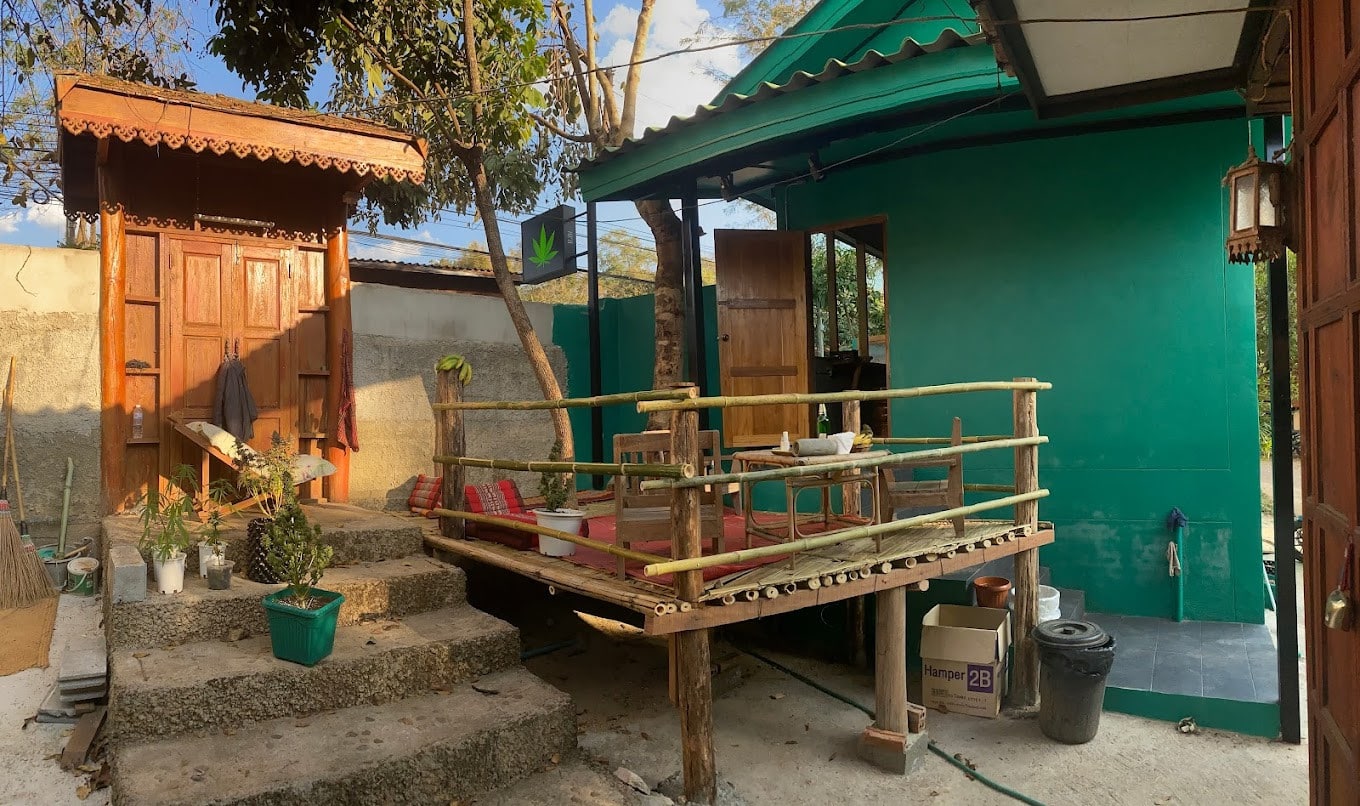 3. Cannabis Cafe- Art for All
Cannabis Cafe Pai is located close to Pai's main center near the Rim Pai Market. However, the cafe is able to maintain serenity and tranquility contrary, to the cannabis cafes located close to the walking street.
The cafe is famous for quality products that are priced very reasonably. They give you a big pre-roll of a white widow for just 200 baht, and it's enough for a few joints. You can get a gram for 300 baht, and they have lots of different types to choose from.
A particular highlight lies in their delectable brownies and cookies, which cannabis enthusiasts highly recommend.
The people who run the place know a lot about what they sell. They won't let you smoke inside, but there's a spot at the back where you can smoke comfortably.
The owner is a very humble person who had once saved a man's life with the help of cannabis at a time when its consumption and trade weren't legal in Thailand.
Address: 450/6-7 moo 8 Veingtai Pai District, Mae Hong Son 58130, Thailand
Hours: 10 am - 11 pm
Phone: +66 82 963 5155
Website: https://cannabis-cafe-pai.business.site/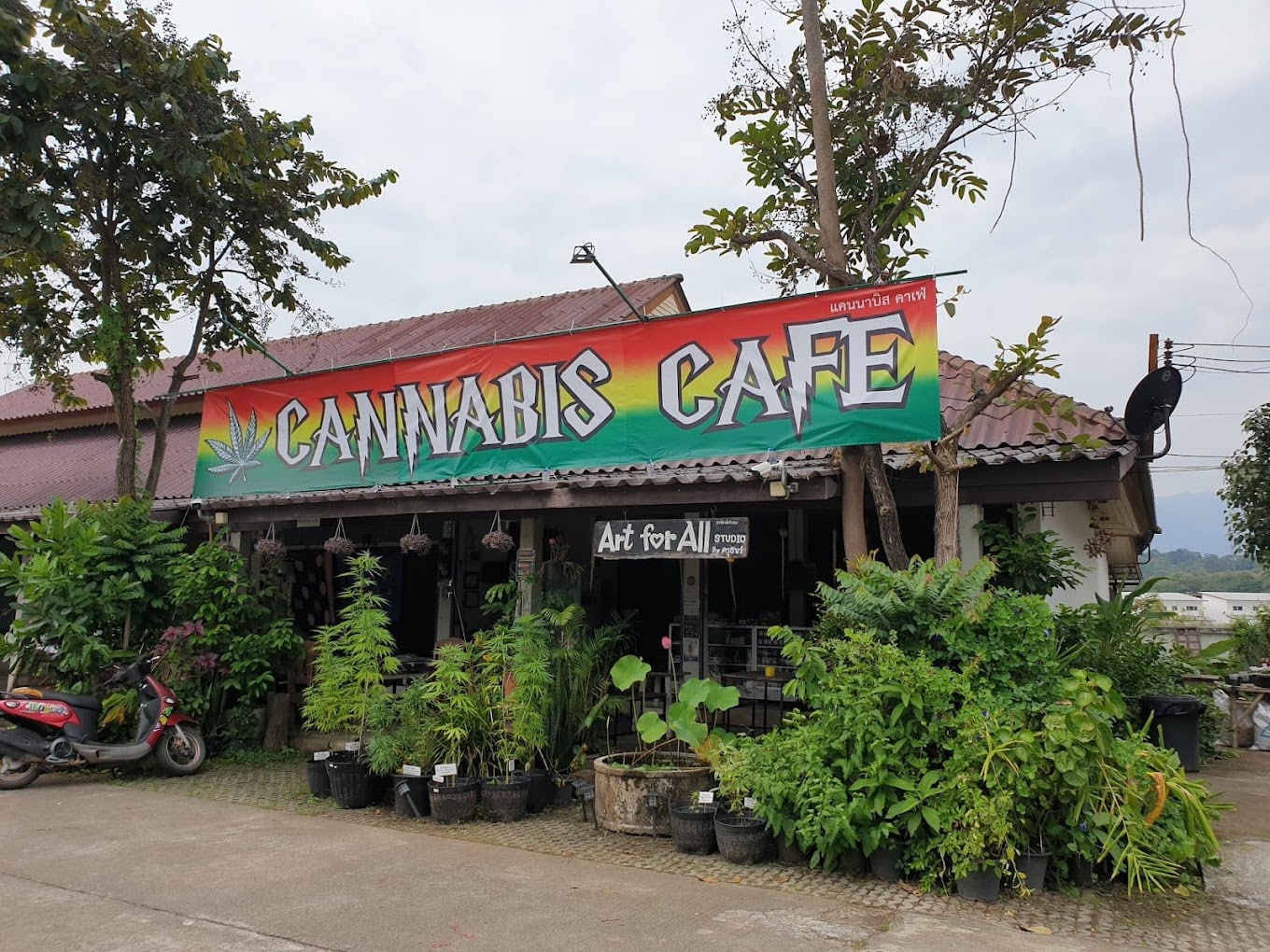 4. Herb Haven Cannabis
Herb Haven proudly presents an extensive collection of more than fifty meticulously curated marijuana strains.
This dispensary caters to a broad spectrum of preferences, encompassing OG strains, outdoor varieties, northern types, premium selections, and even complimentary options.
For those seeking an elevated experience, Herb Haven provides premium strains that promise a more sophisticated journey. In a gesture of generosity, they also sometimes give you complimentary strains to enjoy.
Moreover, Herb Haven extends the convenience of purchasing marijuana seeds online, simplifying the initiation of your personal cultivation journey.
Address: 164 Pai, Pai District, Mae Hong Son 58130, Thailand
Hours: 10:30 am - 9:30 pm
Phone: +66 95 191 4787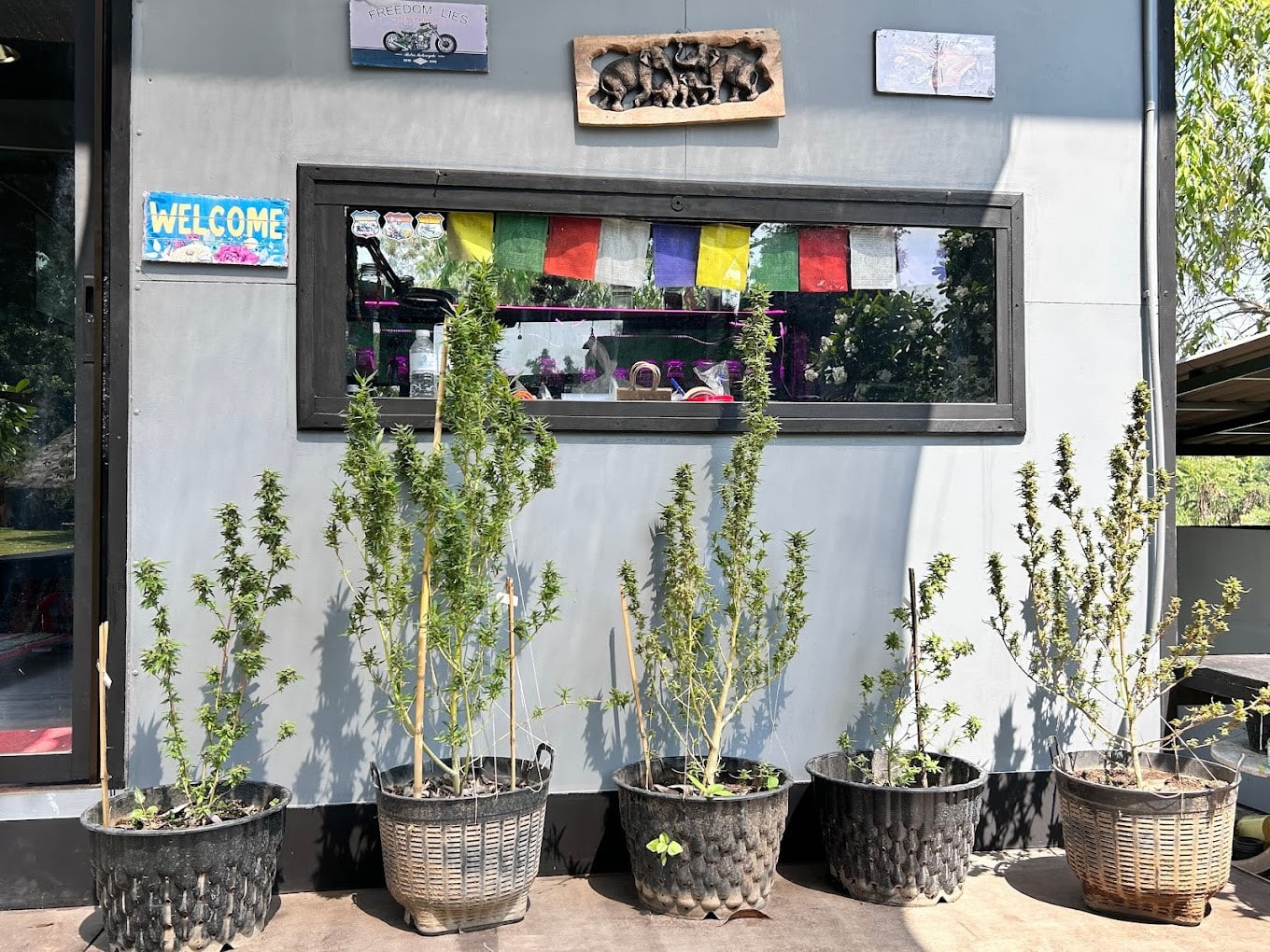 5. Siam Cannabis
Siam Cannabis is an upscale cannabis dispensary located along the vibrant Walking Street.
Although smoking within the premises is prohibited, an area is thoughtfully provided for visitors to prepare their joints, enabling them to savor the top-shelf bud as they explore the bustling main strip.
The dispensary exudes a sense of sophistication, elevating itself beyond the ordinary weed bars in Pai. Its elegance resembles that of a classy boutique.
The staff members are not only friendly but also very knowledgeable about the intricacies of high-quality cannabis, making the visit a truly enlightening experience.
Address: 9C5V+HW, Wiang Tai, Pai District, Mae Hong Son 58130, Thailand
Hours: 11 am - 11 pm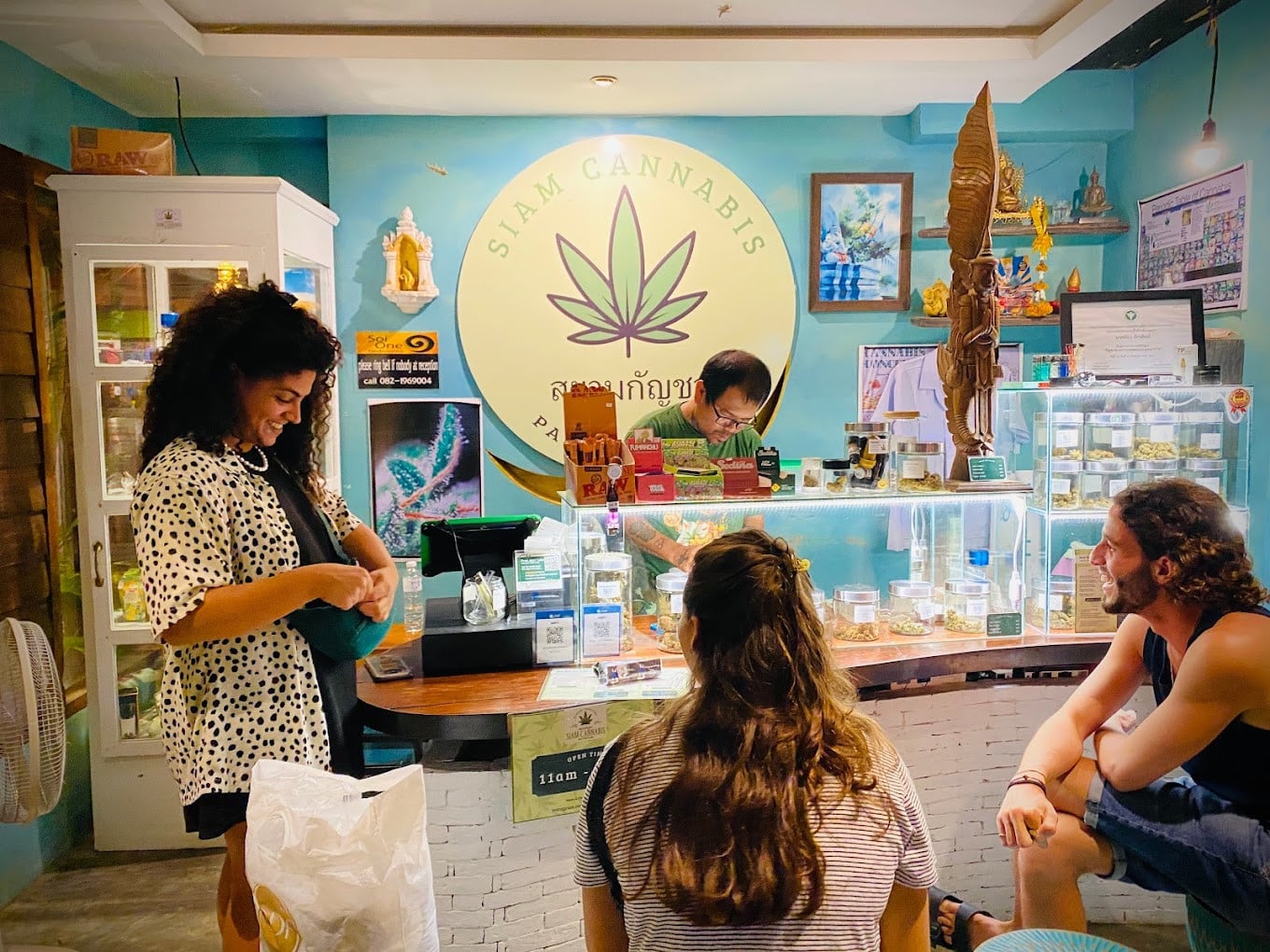 6. Thongyib.cafe @pai
Conveniently located in the heart of Pai, Thongyib.cafe @pai offers a blend of premium quality and affordability in cannabis products. This dispensary has gained a reputation for its exceptional products and friendly atmosphere, drawing visitors from various corners.
The beautifully decorated soaring ceilings, wide plank wood floors, and modern display cases are a feast for the eyes and welcoming in every sense.
With exteriors that look chic enough to be mistaken for a high-end coffee shop or mainstream retail experience, it's that warm touch that makes Thongyib.cafe so appealing.
It is also one of the first dispensaries to receive a recreational cannabis license in Pai.
Just pull up a bar stool, pick up a menu, and let their knowledgeable and friendly staff guide you through a beautiful selection of green.
Address: 159 Wiang Tai, Pai District, Mae Hong Son 58130, Thailand
Hours: 11 am - 12 am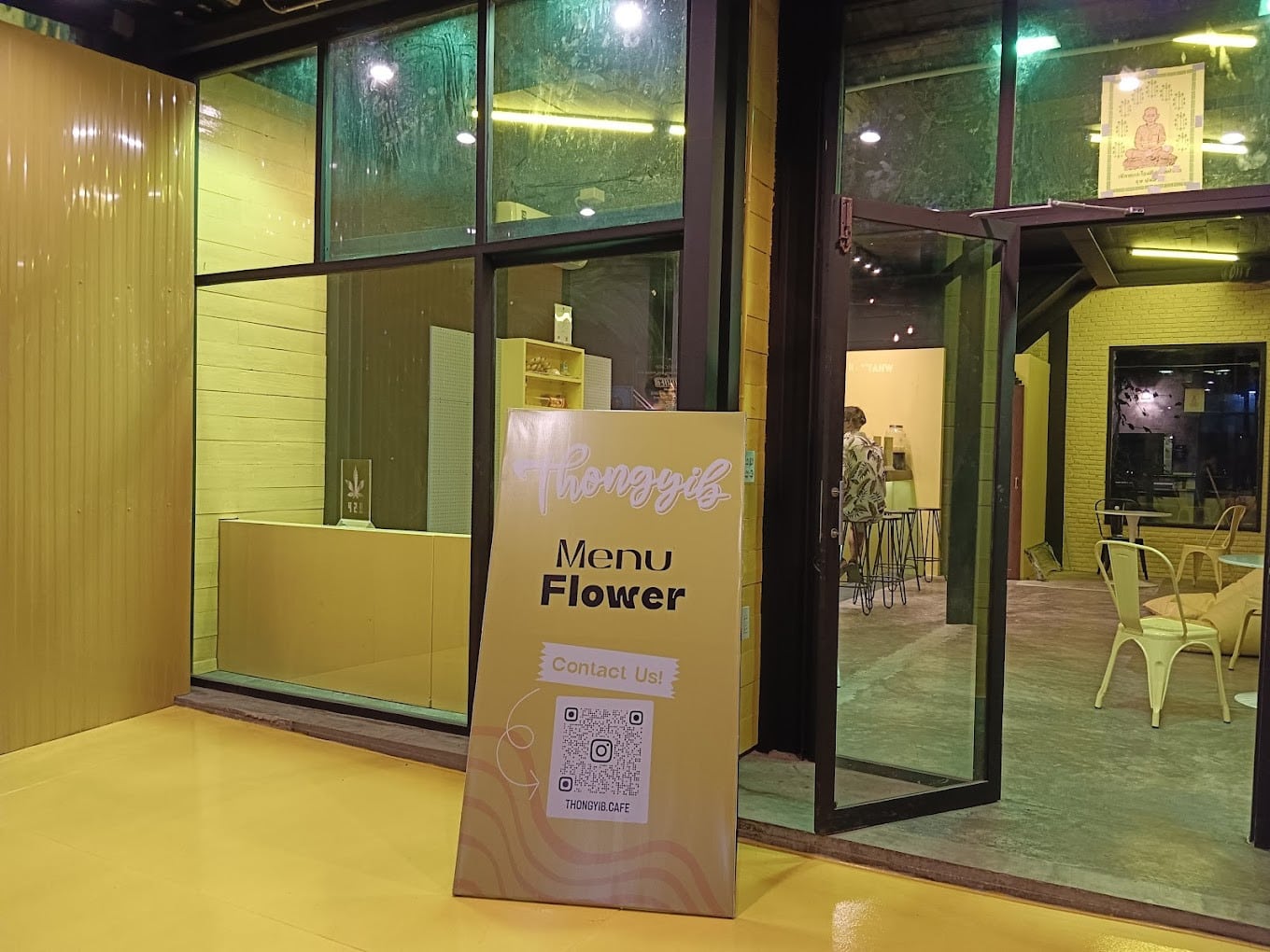 7. Green Family
You'll find the unique Green Family Cannabis Store in the heart of Pai. It's a cozy spot for people who like good-quality cannabis and want to relax. The store is close to the busy bar street after Boom Bar.
The store is famous and known for being the best and most affordable place for cannabis in the area. They really care about giving you the best service and products.
Inside the store, there's lots to enjoy. They have different kinds of medical cannabis that you can buy or get delivered to you online.
But it's not just about cannabis. You can also have tasty fruit shakes and iced teas, or even coffees and drinks with alcohol in them. They want you to have a great time, not just with cannabis, but with other fun things too.
There are games you can play here, like cards and board games. You can also play pool or throw darts. And if you want to just chill, there's room to watch movies and relax with your friends while enjoying what you like.
Address: 149, Wiang Tai, Pai District, Mae Hong Son 58130, Thailand
Open: 9 am - 10 pm
Phone: +66 83 473 8726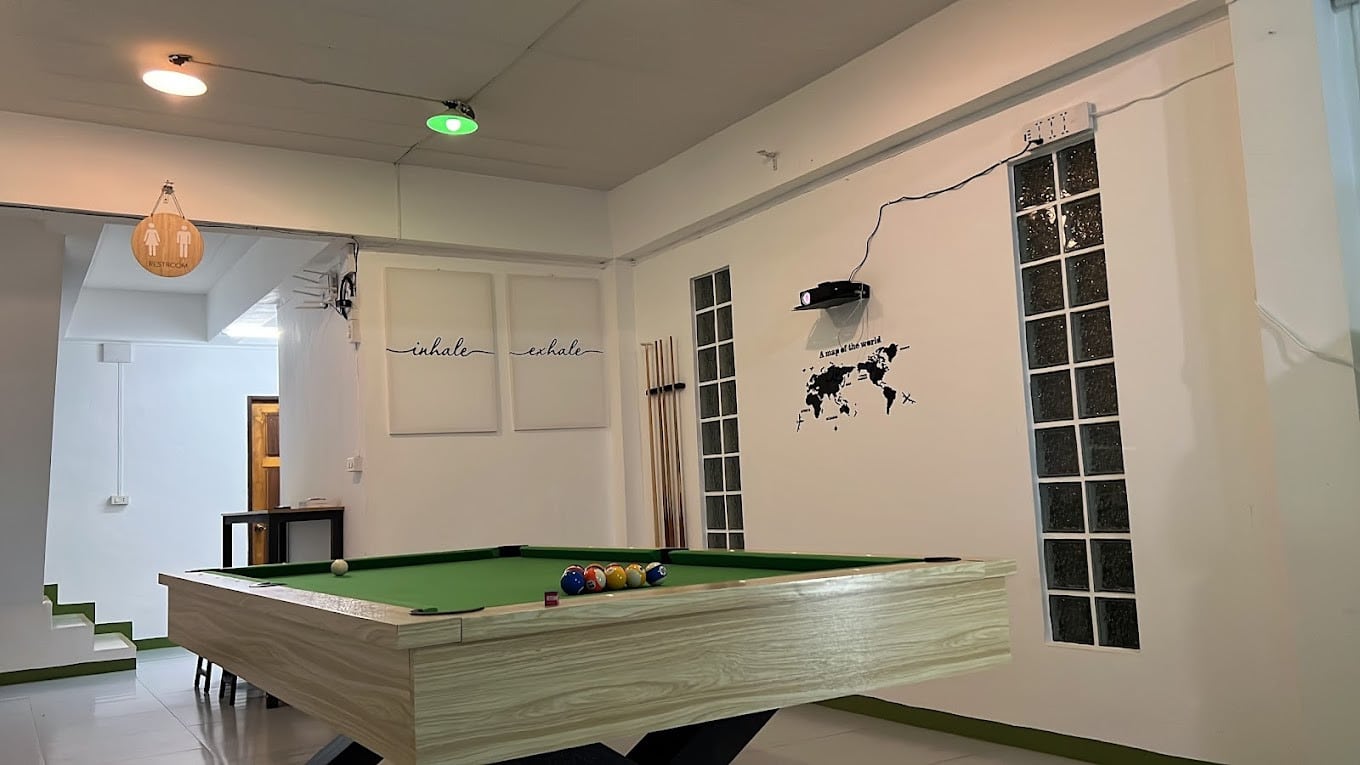 Final Words
These cannabis shops in Pai not only provide access to premium strains but also offer an opportunity to engage with knowledgeable staff and enjoy a range of experiences beyond cannabis purchase.
The variety and quality ensure that visitors can find dispensaries that resonate with their preferences, creating a comprehensive cannabis scene in Pai that is both enriching and enjoyable.
Besides being an exciting spot for cannabis, Pai has so much in it to be explored. With a backdrop of rolling hills, lush valleys, and serene rivers, Pai offers a perfect blend of tranquility and adventure, so don't forget to spend a day or two in this city.
Hi, I'm Justin Pearce - a passionate traveler who has spent over 6 years of his life exploring lesser-known yet mesmerizing locations in South-East Asia. I am an avid biker who likes covering long distances on a bike. Through Thailand Nomads I want to share my tips and tricks for exploring some of the most popular tourist destinations in Thailands.