In the midst of Phuket's beautiful spots and calm seas, there are places where you can find peace and learn about yourself. With each passing year, more and more people are coming to Phuket to practice meditation and mindfulness.
The island's stunning beaches and natural beauty make it the perfect place to relax, improve your well-being, and make positive changes in your life.
This guide will introduce you to seven unique places in Phuket where you can learn about meditation and yourself.
Whether you're new to meditation or have been doing it for a while, these places offer a chance to explore meditation in the beautiful surroundings of Phuket. Come with us as we discover serenity, self-discovery, and well-being in Phuket's natural beauty
1. CC's Hideway
Reconnect with your inner peace at CC's Hideaway Meditation Retreat in the serene setting of Phuket, Thailand.
This retreat places meditation at the forefront, offering a peaceful escape from the daily grind and a focus on enhancing well-being through the practice of meditation, relaxation, and nourishing meals.
Surrounded by stunning beaches and rejuvenating nature hikes, CC's Hideaway Meditation Retreat offers an immersive experience designed to harness the transformative power of meditation.
Guests at CC's Hideaway can commence their retreat on any day of the year, immersing themselves in a nurturing environment conducive to meditation.
The inclusive package encompasses comfortable accommodation, three wholesome meals daily, and convenient transportation for various activities, including eco-adventures, cultural tours, and cooking classes.
The retreat offers a rich array of meditation sessions, workshops, and guided experiences that empower individuals to tap into their inner selves, overcome negativity, and discover hope and serenity through the practice of meditation.
Travelers seeking to customize their retreats can easily do so by selecting preferred travel dates and accommodations on the retreat's website. CC's Hideaway caters to solo travelers, couples, and families, offering a range of options to suit diverse needs.
Whether you seek to reconnect with your inner peace, rejuvenate your spirit, or get on a journey of self-discovery, CC's Hideaway Meditation Retreat provides the ideal opportunity for such transformative experiences.
2. Day Mind Balance & Self-Love Retreat by Saniya Acharya
Mind Balance & Self-Love Retreat is a special place where people go to relax and find happiness inside themselves. This retreat helps people understand themselves better and learn to love themselves more. They do this through different activities like meditation, yoga, and relaxation exercises.
There are different styles of yoga that people can learn, no matter if they are beginners or experts. They also have different types of food, like vegetarian and vegan, so everyone can eat something they like. They even have special gifts for the guests, like pajamas and a water bottle.
The retreat offers an airport pickup service for all the members. The participants get to stay in a nice villa with a private pool and can join up to three classes each day. The food is healthy, and they get herbal tea and juices every day.
The best part is that they have a teacher named Saniya Acharya, who is really good at yoga and knows a lot about Tibetan Singing Bowls. She helps people feel calm and happy during their stay.
This retreat is in a beautiful place called Aleenta Phuket, by the sea. It's a quiet and peaceful resort where people can relax and enjoy their time. The best thing is that the program can be personalized so everyone can have the best experience for themselves.
People who come to this retreat become more relaxed and happy. They get to know themselves better and feel more connected to themselves. They also become mentally stronger and find peace inside themselves.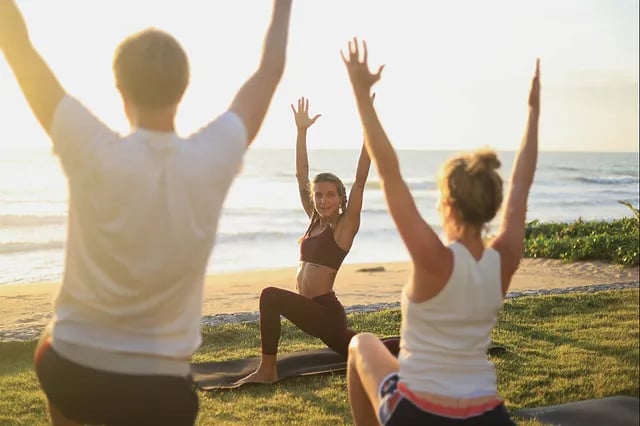 3. 7-Day Women's Retreat
This is a special retreat designed just for women who want to rejuvenate their minds, bodies, and emotions. This retreat offers a unique opportunity to reset and rediscover oneself, all while being in a supportive and alcohol-free environment.
Led by Kim Raysmith, a certified coach and expert in yoga, breathwork, and meditation, this 7-day wellness experience is focused on helping women make positive changes in their lives. The retreat combines various practices and activities to help participants transform and find their inner peace.
It includes daily yoga sessions tailored to individual needs, from gentle yin to energetic vinyasa. The program also includes meditation and breathwork to help open up neural pathways and release stress and anxiety.
One of the unique features of this retreat is the opportunity to experience the healing power of warm mineral water Onsen and ice bath therapy. These therapies help reset the nervous system and provide deep relaxation.
The retreat also includes daily discussions, coaching sessions, and personalized guidance to help participants uncover and release what has been holding them back in life.
The retreat is held in a luxury facility that provides privacy and comfort. Each room has a pool-view balcony, luxury bedding, robes, and all the amenities needed for a relaxing stay.
It also offers various optional activities, like Quantum Frequency Scan, Qui Gong, Reiki, Hypnotherapy, and spa treatments, for those who wish to enhance their experience further.
This retreat is a chance to step away from the hustle and bustle of daily life, find peace and quiet for the mind, and rediscover one's true self. Kim Raysmith's unique approach, combined with the stunning location in Thailand, makes this retreat a special and transformative experience
Location: Kim Raysmith Retreat, Phuket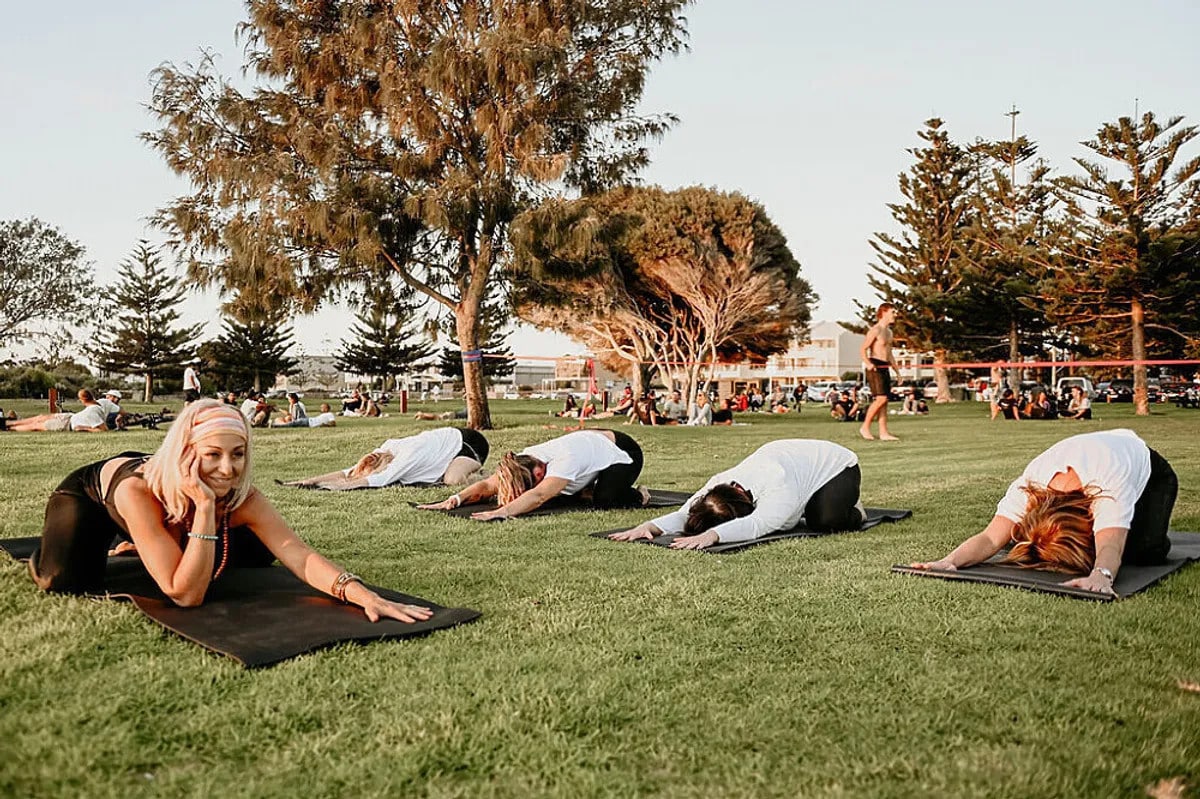 4. Phuket Meditation Center
For the past ten years, the Phuket Meditation Center has been a special place for people to learn about meditation and find inner peace. It's located in a quiet part of Phuket Island, where people come from all over to discover the benefits of mindfulness and meditation.
What makes this center so great is that they are very serious about teaching real meditation. They offer different programs that can change people's lives. They have workshops, meditation retreats, and personal guidance sessions.
And if you just want to try meditation for free, they have group sessions every two weeks.
These retreats go deeper into the world of meditation and self-discovery. The center is really dedicated to helping people on their meditation journey.
If you need extra help, they have a mentorship and counseling program. This means you can get one-on-one support and advice to help you grow and understand yourself better.
But the Phuket Meditation Center doesn't stop there. They also have a blog where they explain different aspects of meditation. And the best part is that they offer a free online meditation course. It's a great way to start meditating, and there's no catch!
The center started in 2009 and has become a small community of people who are dedicated to meditation and self-improvement. They explore important parts of spiritual practice, like mindfulness, stillness, and understanding our own minds.
In simple terms, the Phuket Meditation Center is a special place where you can learn about meditation and find peace within yourself. It's a peaceful spot in a beautiful location, and they are dedicated to helping people on their meditation journey.
Location: Phuket Meditation Center - 69/509 Moo 1, T. Chalong A. Mueang, 83130 Phuket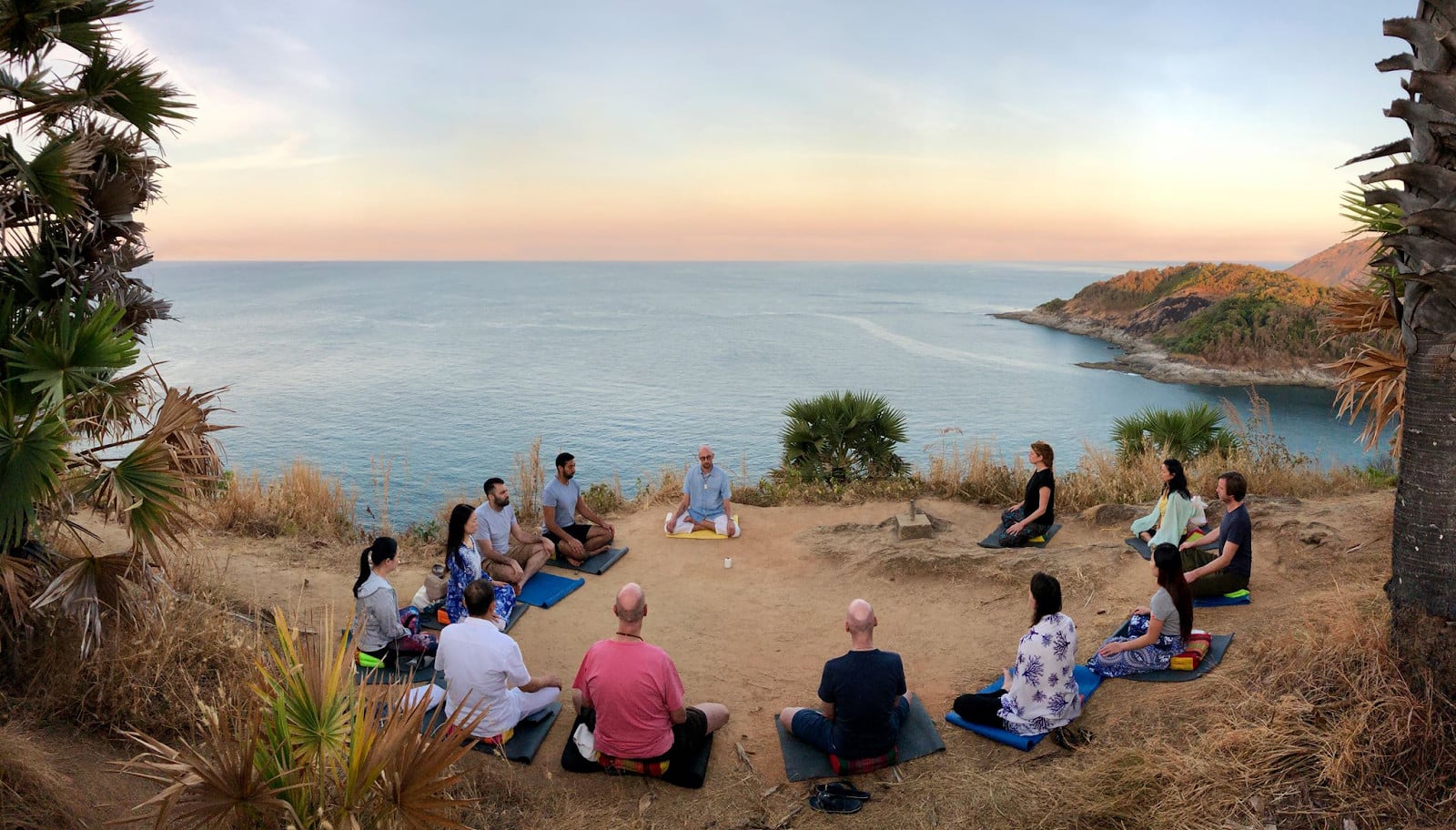 5. Thanyapura Health Center
Thanyapura Health Center provides a comprehensive range of mind training sessions aimed at helping individuals achieve mental balance and gain a deeper understanding of the core aspects of their minds, including Attention, Emotion, Cognition, and Conation.
With a team of highly trained staff, the center offers a variety of sessions and courses designed to enhance mental well-being.
These sessions are not only beneficial for those looking to manage stress and achieve mental clarity but also for individuals seeking to unlock their full cognitive potential.
When it comes to accessibility, Thanyapura Health Center offers various options.
Guests staying at the resort can enjoy some of the classes as part of their package. Additionally, they offer sports day passes for 700 baht, which grant access to these valuable mind training sessions.
For those looking for a more personalized experience, a private meditation session with a lead practitioner is available for 2000 baht. This flexibility in pricing ensures that individuals of all backgrounds and interests can access the center's offerings.
The class schedule at Thanyapura Health Center is designed to accommodate diverse needs and preferences. Introductory classes are available on weekdays at 11:00, providing newcomers with an excellent starting point for their journey into meditation and mental wellness.
Daily open meditation classes are offered at 8:00 each day, offering a consistent opportunity for individuals to practice mindfulness.
Additionally, a weekly guided meditation class is available on Monday afternoons at 14:00, providing structured guidance for those looking to deepen their meditation practice.
Overall, Thanyapura Health Center presents a well-rounded and accessible approach to enhancing mental well-being through meditation and mindfulness practices.
Location: Thanyapura Health Center, 120/1 Moo 7, Thepkasattri Road, Thalang, Phuket, Thailand 83110.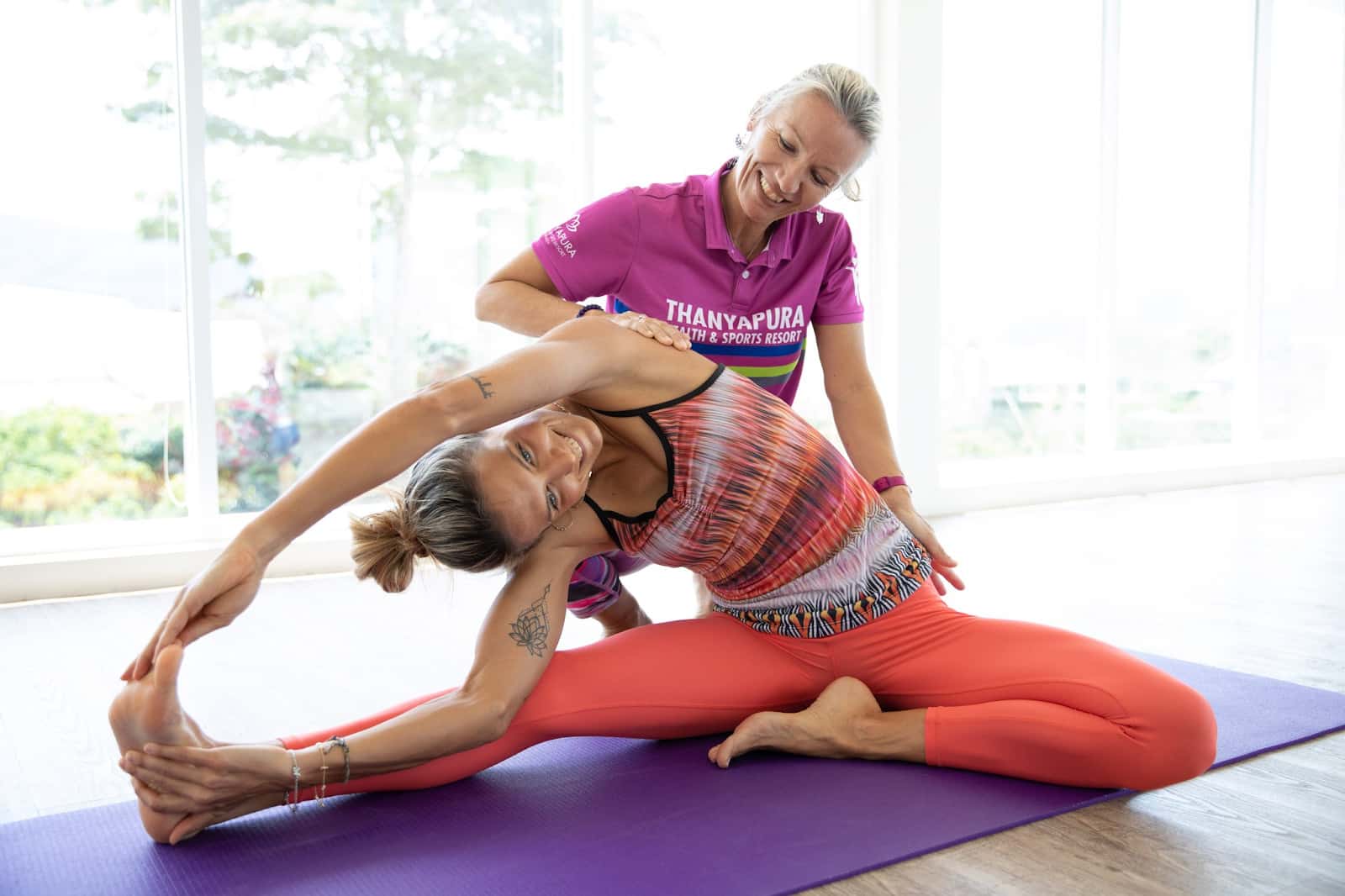 6. 7-Day Fitness and Hot Yoga Retreat in Phuket
If you want to learn yoga and get fit while having a relaxing holiday, then you should check out Action Point Fitness Resort. They have certified instructors who will teach you different styles of yoga, including Bikram or Hot yoga.
It doesn't matter if you're a beginner or more experienced in yoga; everyone is welcome here. During your stay, you'll have the chance to try various activities like yin yoga and hot yoga sessions, which take place in a heated room.
You'll even get access to a gym, sauna, and ice baths. Plus, they provide personal training sessions and offer CrossFit classes to help you achieve your fitness goals.
The resort provides comfortable accommodation with modern rooms featuring a balcony and ensuite bathroom. They also offer delicious meals, and you can even enjoy some exciting activities like a Buddha hike and an island boat trip.
In addition to the physical benefits of yoga, like improving your balance and flexibility, practicing in a heated room can help with detoxification, mood enhancement, and weight management.
The program is flexible, and you can customize your schedule to fit your preferences. Whether you're into CrossFit, beach workouts, or relaxing in the sauna, Action Point Fitness Resort has something for everyone.
Location: Action Point Weight Loss & Fitness Resort in Phuket, Thailand.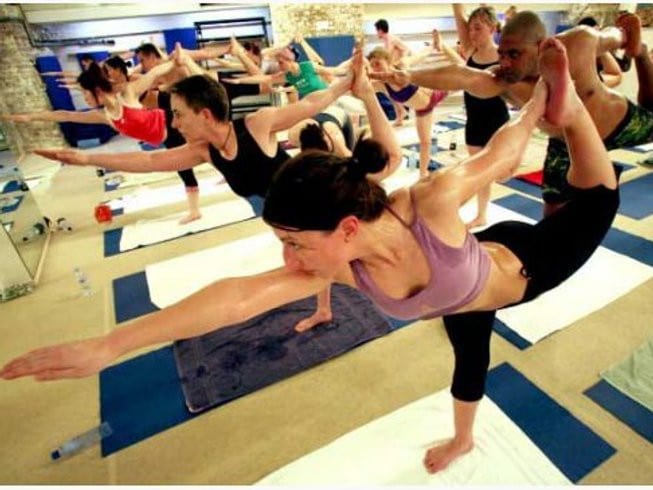 7. 4-Day Pure Mangosteen Yoga Retreat
Experience a gentle and therapeutic yogic journey suitable for beginners and intermediate yogis at this meditation retreat. Immerse yourself in various yoga forms, from the foundational Hatha and Vinyasa to the restorative Yin yoga, yoga therapy, and revitalizing breathwork meditations.
This retreat, thoughtfully designed and guided by the Ayurveda Spa team, offers a serene escape from everyday life and provides an opportunity to deepen your yoga practice.
Nestled in the tranquil setting of Phuket's Rawai and Nai Harn Beach, you'll have the chance to stay in a private tropical villa. Unwind in the salt-water treated pool and savor delicious and healthy vegan meals, along with life-enriching beverages.
With a focus on holistic wellness, this retreat combines daily yoga sessions, soul-healing meditation during yoga, and rejuvenating activities to create a truly restorative experience.
The retreat's schedule includes two daily yoga sessions, where you can explore various yoga styles and delve into the healing power of meditation.
You'll also have the convenience of free shuttle services to Nai Harn Beach and local markets, providing opportunities to explore the surrounding beauty of Phuket.
From the moment you arrive, you'll be greeted with a warm welcome drink, homemade local sweets, and cold towels to enhance your comfort and relaxation.
Choose from different types of accommodations, ranging from Superior Garden Villas to the luxurious Superior Jacuzzi Villas with Jacuzzi hot tubs.
Each villa is surrounded by lush tropical gardens and features spacious, well-designed interiors to ensure your stay is comfortable and rejuvenating.
The daily program focuses on yoga and meditation sessions, complemented by nourishing meals. Throughout your retreat, you'll have the chance to align your mind, body, and spirit in a luxury environment, allowing you to unwind and achieve your wellness goals.
Whether you're a beginner or an experienced yogi, this retreat offers a holistic and rejuvenating experience to help you find inner peace and balance.
You can find more about the Mangosteen wellness resort here.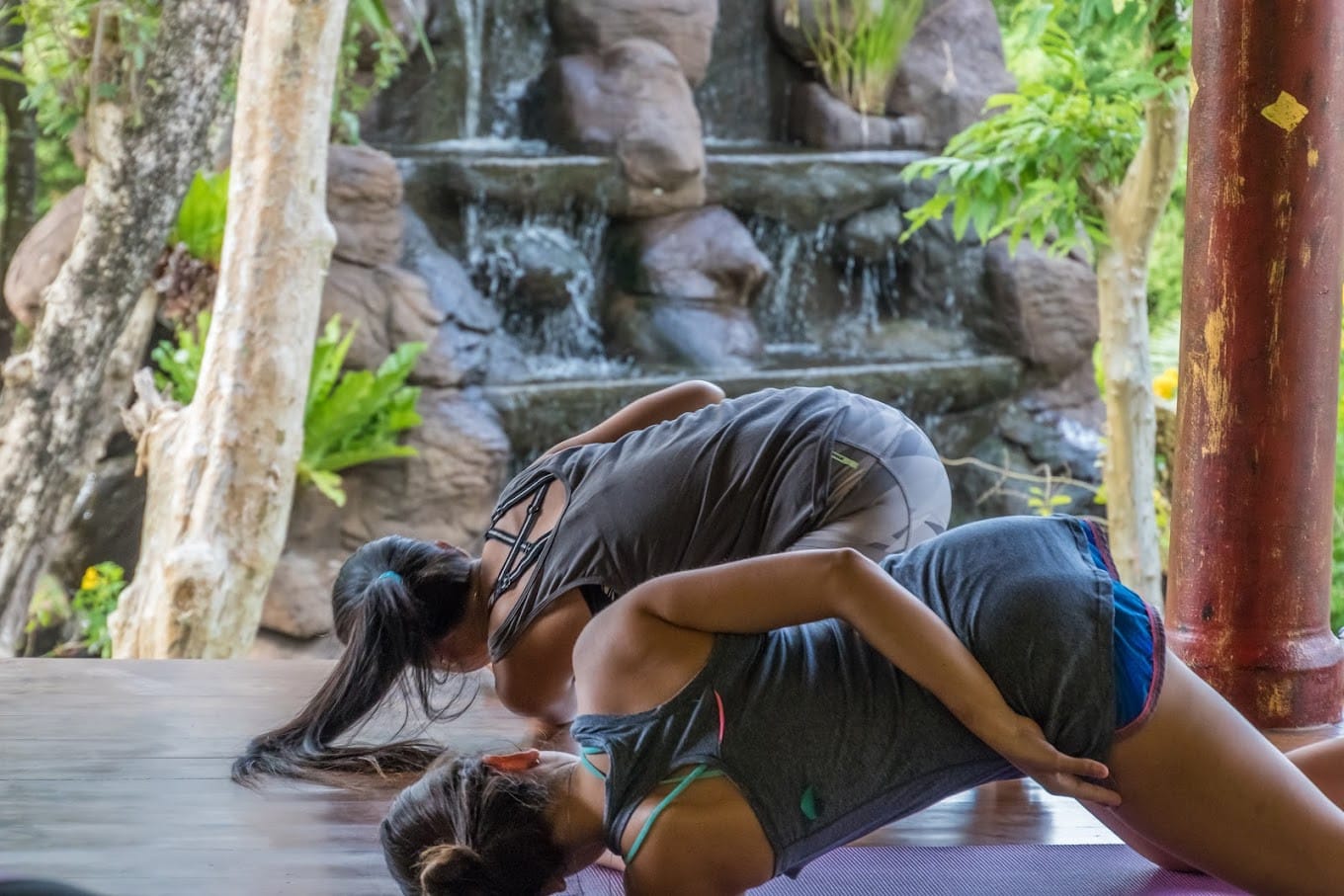 Final Words
Phuket offers a diverse array of meditation centers and retreats, each presenting a unique opportunity to escape the hustle and bustle of daily life and get on a transformative journey within.
Whether you're seeking tranquility, self-discovery, or enhanced mental well-being, these options provide a pathway to inner peace and personal growth amidst the serene beauty of Phuket.
These centers offer a variety of approaches to mindfulness, self-discovery, and rejuvenation. They serve as havens of serenity where individuals can pause, reflect, and nurture their well-being, all within the breathtaking backdrop of Phuket's natural beauty.