No matter where you stay in Koh Phangan, it's beautiful, but if you're searching for something a little more opulent, look no further. Although Koh Phangan was initially popular with backpackers and as a yoga retreat, it has significantly changed in recent years to accommodate a luxury market.
Experience unparalleled indulgence at the Most Luxurious Hotels in Koh Phangan, where exquisite accommodations, impeccable service, and stunning island views combine for a truly unforgettable, lavish escape in this Thai island utopia.
9 Most Luxurious Hotels in Koh Phangan – Review 2023
1. Anantara Rasananda Villa
Indulge in the ultimate tropical paradise at Anantara Rasananda Koh Phangan Villas, where lavish accommodations and exceptional service make it one of Koh Phangan's most sought-after luxury hotels.
It offers stunning villas and suites with free Wi-Fi, a private pool, and a terrace. In the workout space, you can stay in shape.
Rasananda's luxuriously decorated suites and villas feature contemporary Thai decor. The rooms contain a 32-inch LCD TV with Apple TV, a home entertainment system, and an iPod port.
All the rooms are surrounded by a veranda.
Your shuttle rides from Samui Airport can be organized with assistance from the Anantara Rasananda Koh Phangan Villas personnel. From Tong Sala brewery, you can also catch a public ferry.
Both the villas and the suites include espresso makers and rain showers, and you can book meals or massages to be delivered right to your villa.
The restaurant serves regional cuisine with a western twist and has non-serve and sexy options. Teppanyaki dishes and other Japanese gourmet meats are served at Yukinoya, which is open every day.
It has over 64 pool suites and pool villas and a Luxury spa in an island jungle garden.
Address: 5/5 Moo 5 Thong Nai Pan Noi Beach, Baan Tai, Koh Phangan, Surat Thani 84280
Phone: +66 2 365 9110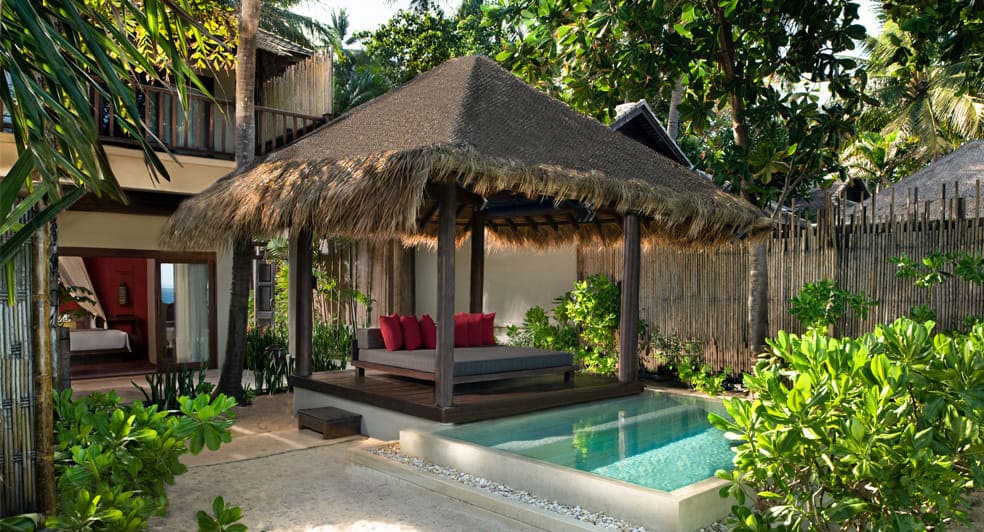 2. Bliss Villas
Bliss Villas is a collection of three boutique beachfront villas with free WiFi available throughout. It is ideally situated along the beach in Koh Phangan. All visitors who drive will have access to complimentary private parking.
This property has an outdoor pool with stunning views of the sea and mountains and is surrounded by lush vegetation. Each villa has a living room, dining area, and three cozy bedrooms.
A spa bath and free toiletries are provided in the private bathroom. The kitchen has the basics, such as a toaster, coffee and tea-making equipment, and a fridge.
Visitors can enjoy watching TV while lounging on a luxurious sofa in the living room. The property is accessible from Srithanu Area and Thong Sala Pier, both of which are 20 minutes away by car.
Address: 9/9 Moo 8, Koh Phangan, Surat Thani 84280, Thailand
Phone: +66 61 183 9894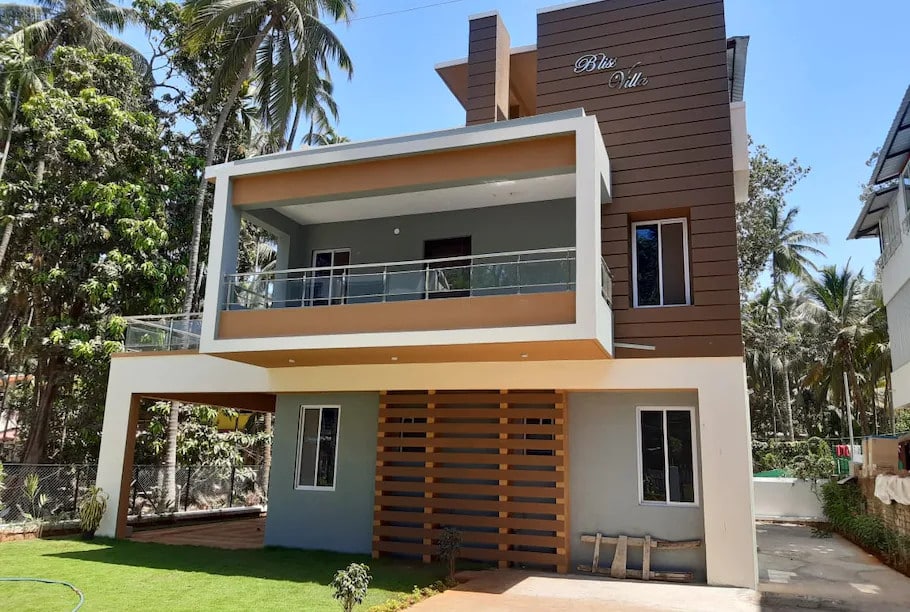 3. Charu Bay Villas
Charu Bay Beach Villa is situated along Ao Bang Charu Beach. It has two varieties of private, completely furnished villas as well as an opulent seaside cottage.
A villa in a tropical garden, a beachfront villa with a private plunge pool, or a studio-style bungalow with beach access are the options available to guests.
Beautiful views of the sparkling waves may be seen from the property. On-site private parking is cost-free.
Each unit has a comfortable living area with multimedia features, air conditioning, and views of the sun setting. All-inclusive cooking appliances are given in a full kitchen or kitchenette.
Barbecue grilling stations are among the other amenities at Charu Bay Beach Villa. The resort can arrange for tour services, motorcycle rentals, and laundry services.
Address: Charu Bay Villas, P.O. BOX 5, Koh Phangan, Surat Thani 84280, Thailand
Phone: +66 84 242 2299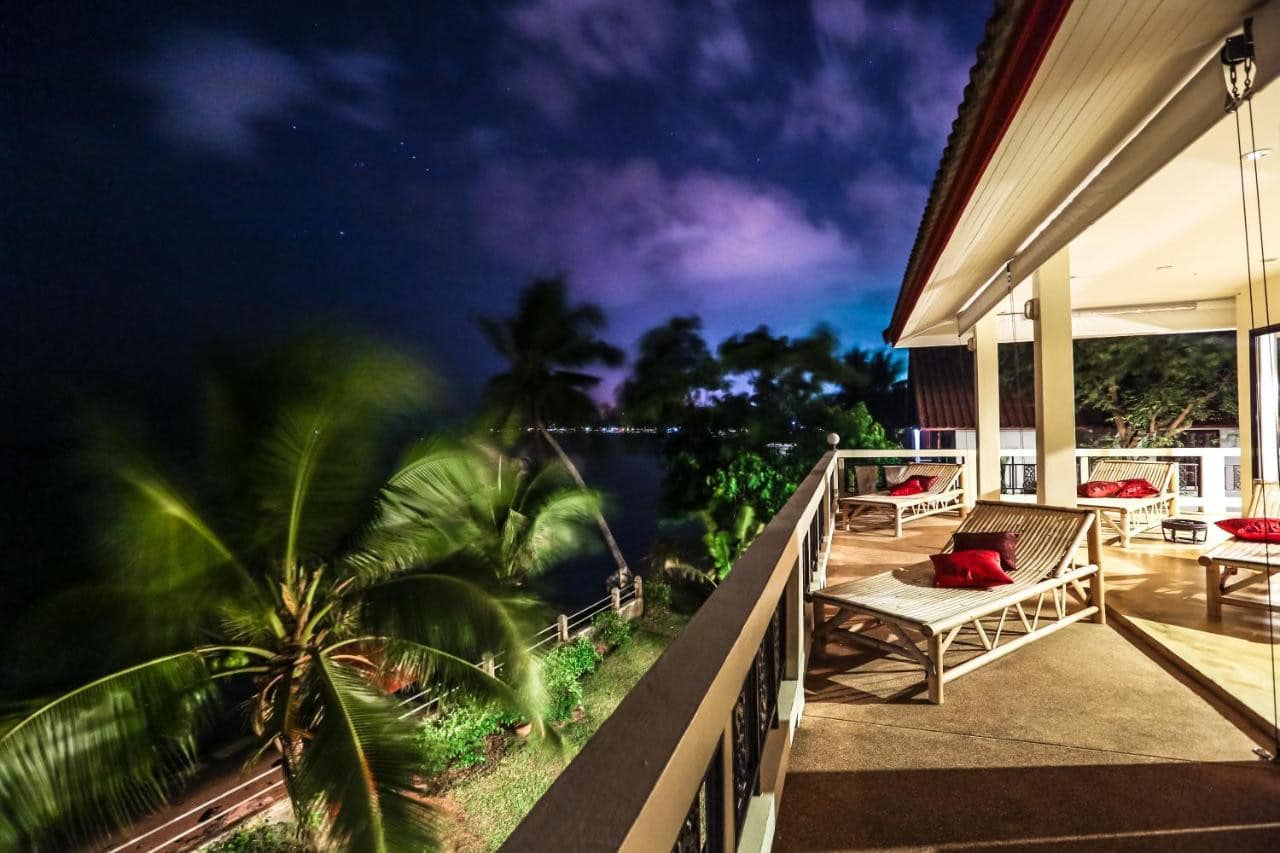 4. Zee Luxury Boutique Hotel
Discover Zee Luxury Boutique Hotel in Ko Pha-ngan, an elegant haven that expertly blends modern amenities with traditional Thai charm, setting a new standard for boutique accommodations on the island.
It offers a restaurant, duty-free, private parking, a casual pool, and a training center.
The accommodation has a garden, common room and bar. The reception is open, and the hotel offers airport transfers, room service, and free WiFi everywhere.
The guest rooms at the hotel have air conditioning, sitting corners, flat-screen TV with satellite channels, a kitchen, dining area, own bath with headphones, bidet and shower, desk and water cooker.
Zee Luxury Boutique Hotel serves continental breakfast every morning.
The accommodation has a playroom. You can play table tennis and tennis at Zee Luxury Boutique Hotel, and snorkelling and swimming are popular activities in the area.
Srithanu Beach is 1.5 km from the hotel, while Chao Phao Beach is 2.3 km away.
Address: 21/5 Hin Kong Rd, Tambon Ko Pha-ngan, Koh phangan, Surat Thani 84280, Thailand
Phone: +66 77 960 332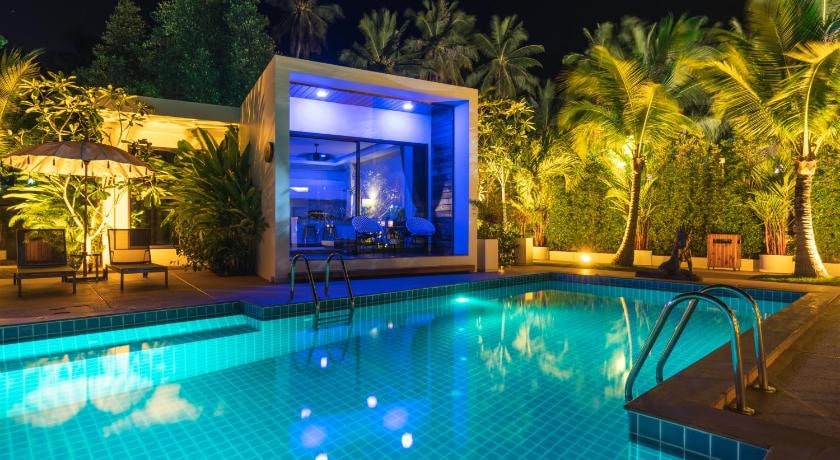 5. Bay Villas
Bay Villas Koh Phangan offers fully furnished villas with free Wi-Fi and views over Salad Bay. The villas have both indoor and outdoor accommodations. The accommodation is located in a safe area, a 15-minute drive from Thongsala Bridge.
The modern living room indoors has a sofa, flatscreen TV with an audio player, and DVD player.
The open-plan kitchen and breakfast bar are equipped with a gas stove, steak oven and other appliances.
All bedrooms have air conditioning, air conditioning safe, and their own bath with rain showers, toiletries, and hand sanitizer.
The sun terrace offers views over the sea and has a sunken, covered lounge with a built-in sound system and acknowledgment above the permanent pool bed.
At Bay Villas Koh Phangan, you can get car or motorcycle hire and airport transport from Samui Airport on Samui Island.
In addition, the accommodation can be arranged with a chef, domestic help, and spa services in the villa.
Address: QXMG+M3J Salad Beach Beach Road Ko Pha-ngan Sub-district, Ko Pha-ngan District, Surat Thani 84280, Thailand
Phone: +66 63 208 9219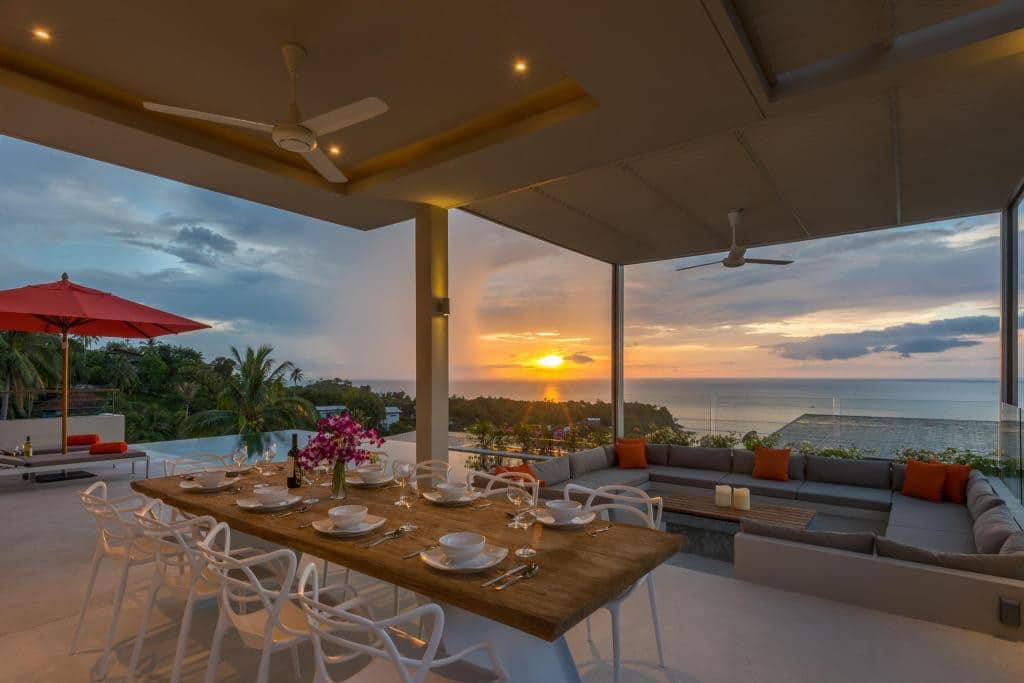 6. Kupu Kupu Phangan Beach Villa
Kupu Kupu Phangan Beach Villas & Spa by L'Occitane is located just a few meters from the white sand of Naiwok Beach. It has luxury condominiums, an indoor pool, a private beach, a restaurant, 2 bars and free Wi-Fi, which is available everywhere at the holiday resort.
Thong Sala Brewery and shopping gate is a 10-minute drive away, while Samui-øya is 30 minutes away by boat.
The cottages are elegant and tastefully decorated. They have air conditioning, coffee and tea makers, satellite TV, and bath with bathtubs, earplugs and cost-free bath products from L'Occitane.
Some of the villas have a coffee machine from Segafredo Zanetti. The resort offers luggage storage and airline transport by appointment.
You can admire the sunset while enjoying Thai dishes and fresh sjomat in the on-site restaurant. You can also enjoy refreshing drinks in the bars on site, Sunset Bar by the pool deck, and Rooftop Bar.
Address: 69/13 moo 4 Koh Phangan, Ko Pha-ngan District, Surat Thani 84280, Thailand
Phone: +66 77 377 384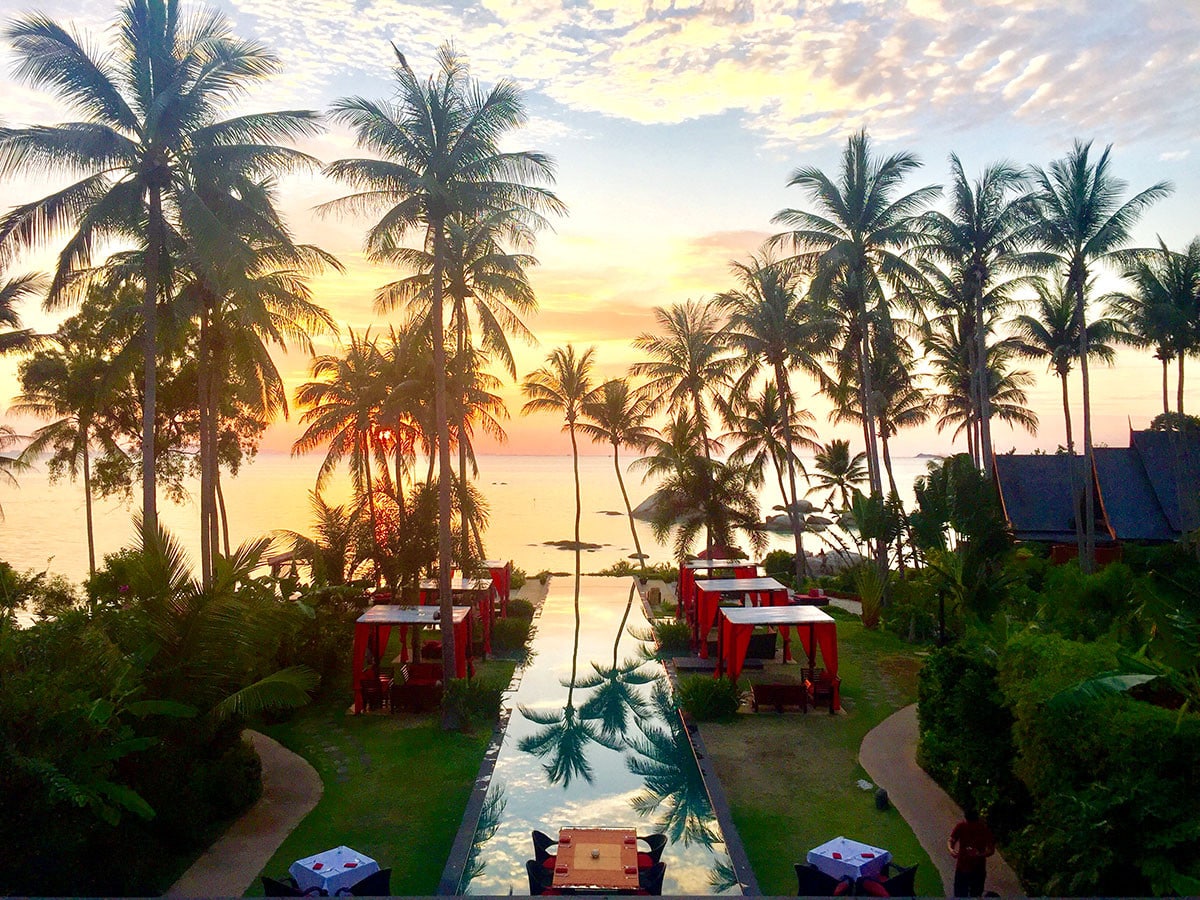 7. Panviman Resort
Experience unparalleled luxury at Panviman Resort - Koh Pha Ngan, a shining gem among Koh Phangan's exquisite boutique hotels, garnering rave reviews from discerning travelers.
The accommodation can be signed with views over Thong Nai Pan and access to a private beach, You can admire the stunning solo dive from the eternal pool bed and spa on the island.
Panviman Resort Koh Phangan is a 30-minute drive from Koh Samui. Than Sadet Gorge is about 4 km from the resort. Island transport and other transport offers for an additional fee.
All the luxurious rooms have elegant beds and beautiful furniture. They are designed to offer you the conveniences you are used to from home and offer views over the rolling countryside.
The rooms also have a large private balcony and a luxurious bath with an indoor and outdoor tub. You also get access to a smartphone with free mobile data and calls.
The 2 beach restaurants at Panviman, Pan Sea and Stone Beach serve local and international food. Pan Sea can also be signposted with 360-degree views of the Siambukten.
During your stay, you can dive, snorkel and paddle in kayaks, and go on tours or jeep outings.
Address: 22 22/1 May 5, Ban Tai, Surat Thani 84280, Thailand
Phone: +66 77 445 101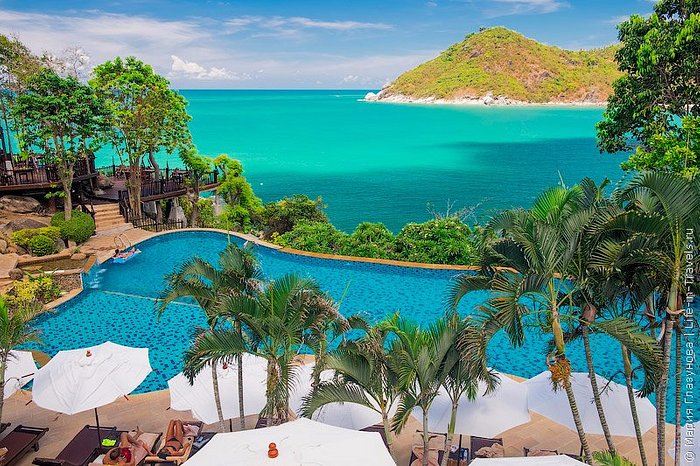 8. Buri Rasa
Buri Rasa Village Phangan is concealed among swaying palm trees on the remote white sand beach of Thong Nai Pan with brilliant turquoise water.
Experience Koh Phangan's peace and natural beauty, and add friendly, individualised service to make your vacation a memorable one. Discover the award-winning luxury hotel with direct oceanfront accommodations on the Thong Nai Pan Noi shoreline.
When you visit our idyllic tropical island paradise and dine by the sea, you can expect to feel at ease and indulge. On Koh Phangan, Buri Rasa Village Phangan offers the highest quality at the best price on the best beach.
Address: 55 Moo 5, Thong Nai Pan Noi Beach, Baantai, Koh Phangan, Suratthani Koh Phangan, 84280, Thailand
Phone: +66 77 956 075
9. Varivana Resort
On Koh Phangan's mountaintop sits the four-star resort Varivana. Varivana creates the impression of wholeness between person, environment, and architecture by embracing the new tropical style.
Each guest bed, the rooftop infinity saltwater pool, the rooftop restaurant and bar, and Varivana command the breathtaking panoramic ocean and mountain views of Koh Phangan. They have a wellness retreat and therapeutic resort amenities.
The therapies include Thai massage, aloe vera massage, foot massage, and massage using essential oils.
Address: 79 Moo 4 Koh Phangan, Surat Thani 84280, Thailand
Phone: +66 66 095 3887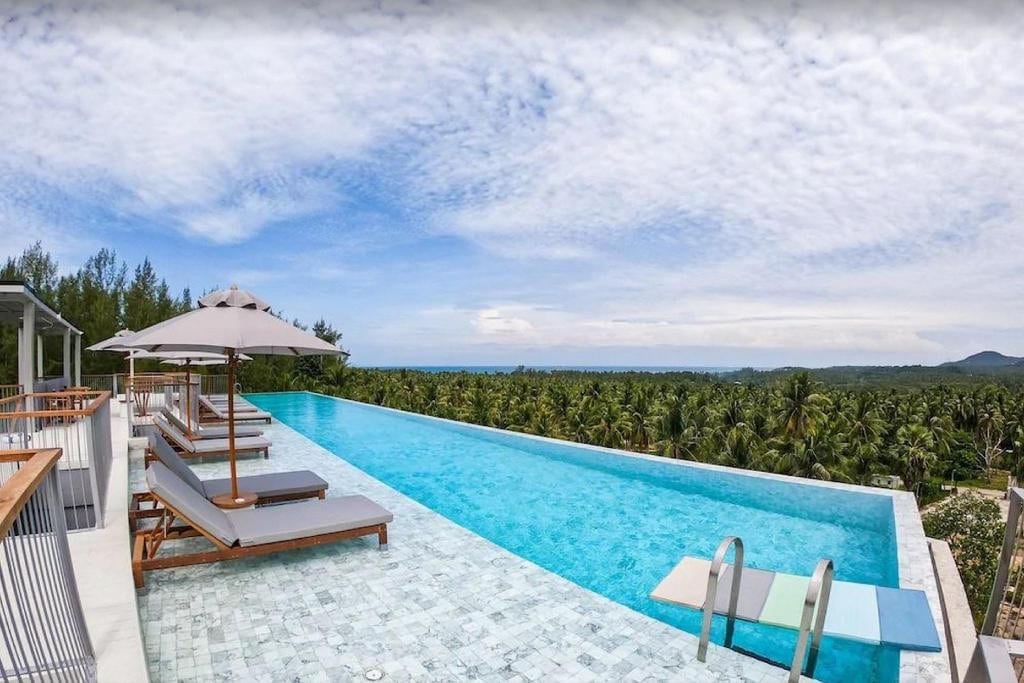 Wrapping Up
Immerse yourself in the enchanting world of Koh Phangan's luxury boutique hotels, where attention to detail and exceptional service elevate your stay to new heights of comfort and relaxation. Koh Phangan's most luxurious hotels, including Panviman Resort and Anantara Rasananda Koh Phangan Villas, continue to set the benchmark for exceptional accommodations on this idyllic island paradise.
Are you excited about spending some time in one of these luxury hotels in Koh Phangan? If yes, plan and get your booking done.
Enjoy a fun-filled holiday at your favorite accommodation from the list and avail the best of facilities whilst enjoying the beautiful views. Sun, sand, frolic and grandeur await you in these pristine Koh Phangan hotels.
However, if you are on a tight budget and still want to make the most of your time, consider these affordable hotels.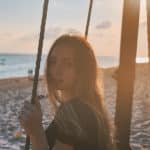 Noah Zaidi is an ardent traveler who has been documenting her Thailand exploration through Thailand Nomads. Her aim is to inform and educate people around the world about the must-visit places in Thailand.