Golfing could be a very different experience in Thailand as compared to elsewhere in the world due to its geographical beauty. While there are so many other recreational options in Krabi, we advise you to not miss golfing here. Tee off at Krabi golf courses, where stunning landscapes and world-class facilities come together to offer golf enthusiasts an unparalleled experience in this picturesque Thai destination.
1. The Pakasai Golf Course
The Krabi's Pakasai Golf Club is nestled in a faraway exotic forest, surrounded by breathtaking lake views. It is located 40 km from the city in Neua Klong district, south of Krabi. It gets golfers both from Krabi as well as Phuket as it is only a 2 hours drive from Phuket city.
It is a treat for professional golfers who enjoy difficult shots. The course has very challenging fairways and fast greens to give the much-needed thrill to professional golfers. It is one of the best 18 hole courses in Thailand.
Address: Tambol Klongkanan Amphor Nua Klong Krabi
Call: 086-810-3413
Website: http://www.pakasaicountryclub.com/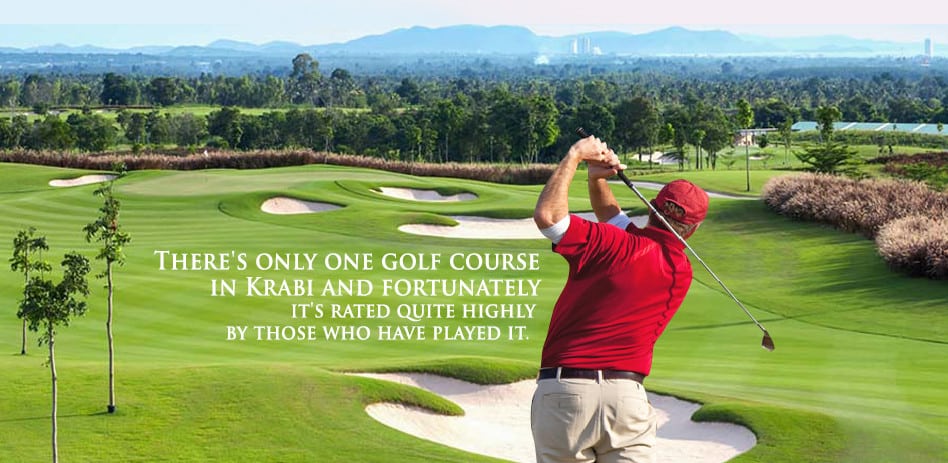 2. Sofitel Krabi Phokeethra Golf Club
It is located inside the Sofitel resort close to the Naga Head Mountain. The 9-hole golf course is along the beautiful Klong Muang Beach. It is deemed to be the best resort in the Krabi area that conforms to international standards.
The fairways at Sofitel Golf Course are very challenging and the terrains are very diverse. The course is popularly known for its signature Hole 4. The hole at 265 yards, the par-4 hole is the longest on the course, which lets the players assess their power drives.
Address: 200 Moo 3 T.Nongtalay Krabi, Thailand 81180
Call: +66 75 627 800
Website: https://www.sofitelkrabiphokeethra.com/leisureandlifestyle/golf-in-krabi/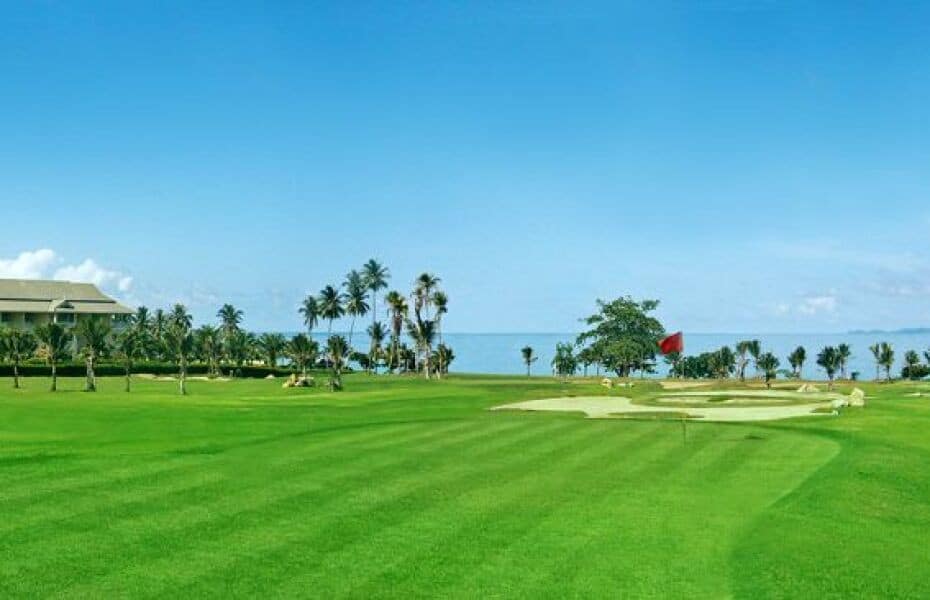 3. Hula Hula Golf Club
Established in 2018, the Hula Hula Golf club is one of those that you shouldn't miss as it has garnered a lot of attraction in just a few years. The Golf Club is conveniently located on Petchkasem Road near Tesco Lotus near the Krai airport and Krabi city. It features a full 18-hole experience that experienced golfers enjoy.
However, the distance is only 5,964 yards, which is not very long. The golf course is well kept and is relatively flat compared to other golf courses in Thailand. The surrounding mountains and freshwater lakes lend it a very pleasant appeal.
The Golf club has a pro shop, separate locker rooms for men and women, and a souvenir shop. You can enjoy exotic Thai dishes after the game at the Lake Side restaurant.
Address: 339 Moo 12, Petchakasem Road, Krabi Noi, Muang, Krabi 81000
Call: +66 (0) 95 015 9333
Website: https://www.hulahulagolfclub.com/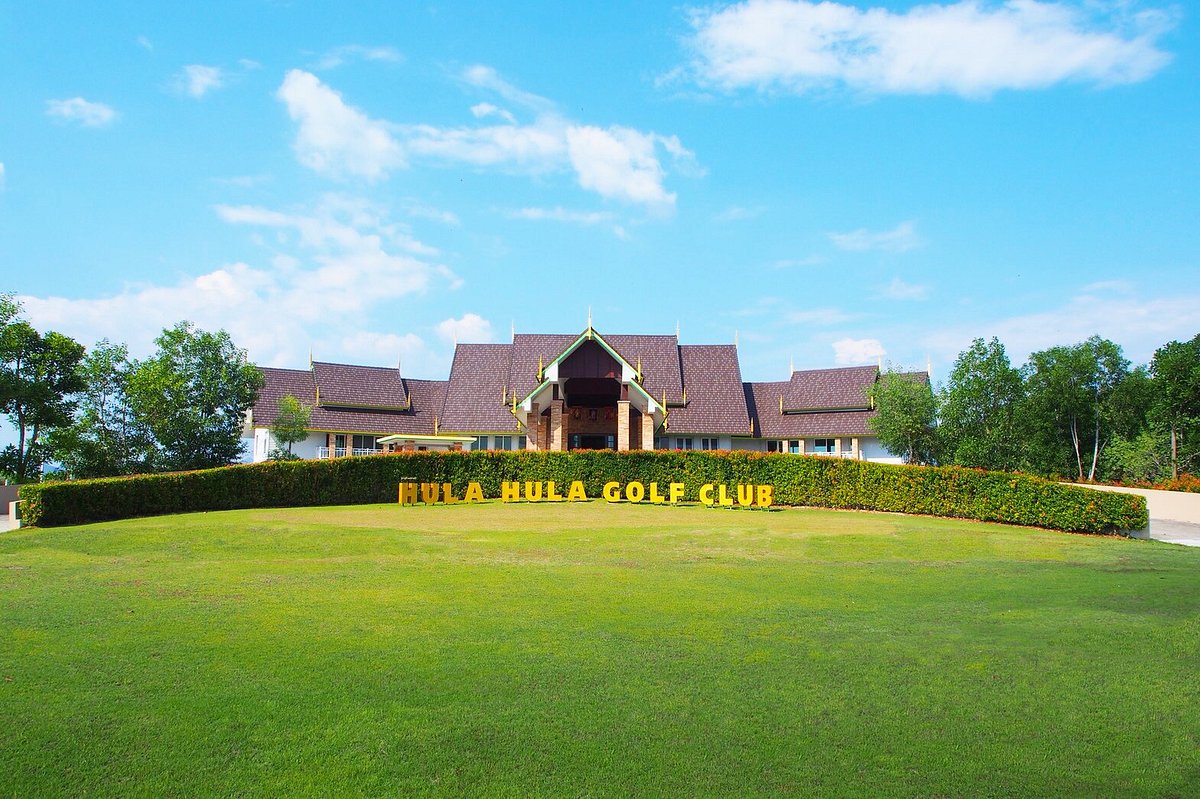 4. Rajjaprabha Dam Golf Course
Nestled away in the Sok National Park, the Rajjaprabha dam golf course is one of the best golf courses in Krabi. It is at a distance of 15 minutes from main Krabi city and only 1.5 hours drive from Ao Nang.
The course is in excellent condition and offers a breathtaking view of the nearby hills and lakes. The golf course has eight par 3 holes and a par 4 hole. The holes range between 80m - 240m so there is no chance of chip and putt golf.
Address: 53 Moo 3 Rajjaprabha Dam, Ban Ta Khun 84230 Thailand
Website: http://www.rajjaprabhadamgolfcourse.com/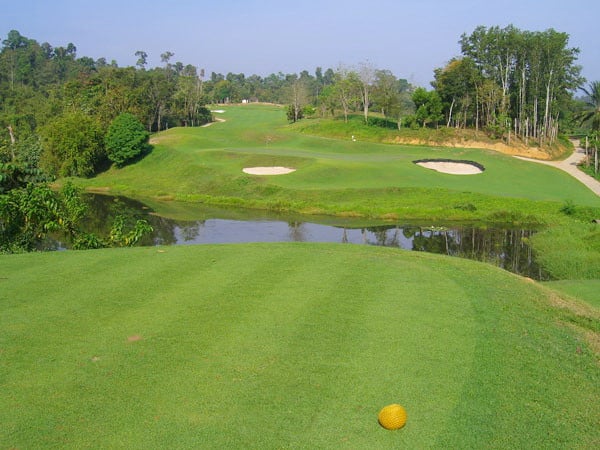 Key Takeaway
Although Krabi does not have as many golf courses as Chiang Mai or Phuket, it has some really good options for all kinds of golfers. It caters to both amateurs and professionals. With these beautiful golf courses, you can enjoy Thai golfing while submerging yourself in the beauty of Krabi city.