In Thailand, Buddhist Sak Yant tattoos are popular among monks and Muay Thai fighters, as well as residents and visitors. These tattoos indicate strength, faith, and other noble qualities, as well as bringing good fortune to the wearer in the future.
If you're looking for a top-notch artist tattoo in Krabi, you won't want to miss out on the talented tattoo parlours in Ao Nang Krabi. Unveil the best Tattoo Studios in Krabi, where talented artists and top-notch hygiene standards combine to create memorable and safe tattoo experiences amidst the stunning landscapes of this coastal paradise.
10 Best Tattoo Studios In Krabi
1. Krabi Tattoo & Body Piercing
Krabi Tattoo & Body Piercing in Ao Nang specializes in all things related to the human body. The painters here are not only experts at their skill, but the parlour is spotless as well! The tattooists are happy to utilize either a tattoo gun or the traditional bamboo technique for Sak Yant.
Whether you're not sure about your design yet, Krabi Tattoo also provides two-week henna tattoos so you can test if you like it before committing to a permanent tattoo!
Address: 379 Moo 2 AoNang Muang Krabi 81000, Thailand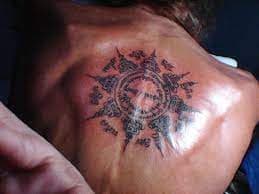 2. Family Tattoo
Mr and Mrs Choo are well-known local figures, and this family-run company has been functioning in Ao Nang for years! Mr Choo is a terrific artist who is both patient and inventive, and he will ensure that you have work that you will love and enjoy for many years.
Whether it's your first or fifty-first tattoo, you'll feel perfectly at home at Family Tattoo. This establishment also provides machine and bamboo tattoos, with recipients receiving a souvenir bamboo stick.
Address: Ao Nang, อำเภอ Amphoe Mueang Krabi Krabi 81180, Thailand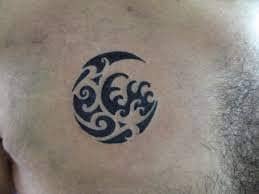 3. Nut Tattoo Studio
The Nut Tattoo studio is infamous for its extremely clean and serene studio, along with excellent services. The artists are willing to provide all kinds of feedback and suggestions on your ideas, and they frequently have fantastic finishing touches to make your tattoo designs look flawless.
Whether you select a basic design or one with a lot of depth and complexity, the tattoo studio will make sure you're satisfied!
Address: 459/2 4203, Ao Nang, Mueang Krabi District, Krabi 81000, Thailand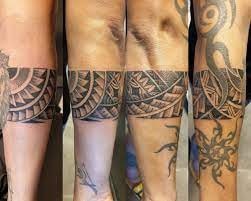 4. Cool Point Tattoo Club
This tattoo studio of Krabi is different from other studios as the tattoo artists here themselves may not speak much English. However, they have a fantastic crew who particularly ensures that each customer leaves with a tattoo they can love for life.
The prices of tattoos are fair, the environment is sanitary, and tattoo artists produce excellent work here. The icing on the cake is if they notice you are too scared of getting tattoos or having anxiety, they will offer a nice beer to accompany you.
Address: 76/4 417/4 Moo 2 Ao Nang, Mueang Krabi District, Krabi 81000, Thailand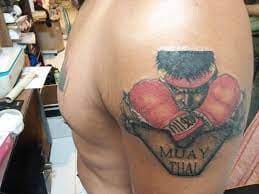 5. Lanta Ink Tattoo Studio
If you've always desired a Bamboo tattoo and happen to be in Koh Lanta, search up Lanta Ink Tattoo, one of the top tattoo shops in the area. They've been in business since 1996 and are still going strong. They offer a lot of cool and original designs to select from, and they can also convert your ideas into works of art.
Along with Bamboo Tattoo, they are also experts in machine tattoos. Five professionals are responsible for all of their artwork. They've been in the tattoo industry for about 20 years now and have tattooed over 10,000 people.
Address: 81, Sala Dan, Ko Lanta District, Krabi 81150, Thailand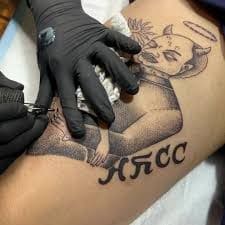 6. Mr Tattoo
Mr Tattoo is Krabi's oldest tattoo shop, therefore they have a lot of expertise with intricate tattoos. While locals swear about Mr Tattoo, it appears that the experience varies based on Mr Tattoo's mood on any given day!
This can be the spot for you if you have a certain design in mind and don't want to waste time.
Address: 245/4 Moo 2 T.Aonang Muang Krabi Krabi 81000, Thailand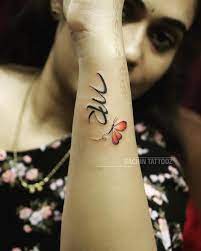 7. Perfect Skin Tattoo
Perfect Skin Tattoo is one of the best places in Krabi to get a bamboo tattoo. The artists here are talented, and they provide a wide range of designs, including basic line drawings, dot work, and water splash patterns, as well as classic Sak Yant works.
Perfect Skin is also great at cover-ups, so if you've got a tattoo you'd want to hide, give them a call.
Address: 452/65 79 Charan Sanitwong Rd, Bang Phlat, Bangkok, Thailand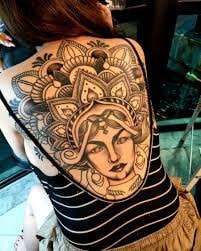 8. H2o Ink Tattoo Studio
Another infamous spot for getting the tattoo in Krabi is H2o Ink Tattoo Studio which focuses well on the cleanliness and hygiene of the studio.H2O Ink Tattoo Studio's artist Romeo Krabi Skinarts creates incredible work. His work is breathtaking.
The studio has a pleasant and welcoming atmosphere. With a collection of brilliant, compassionate, and competent artists, they are known for the Bamboo stick and poke method. Customers can also bring their music to the studio and relax in a welcoming environment.
Address: 175 Ao Nang, Mueang Krabi District, Krabi 81180, Thailand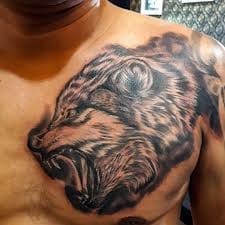 9. Lady Luck Tattoo Studio
Lady Luck Tattoo Shop in Koh Lanta is a professional and award-winning tattoo studio with a wealth of expertise. They employ foreign inks and maintain a high level of sanitation. With the help of a pleasant and knowledgeable team.
A bamboo tattoo is also cost-effective and worthwhile. Artists in this city are noted for being swift and completing tattoo designs within the specified time frame.
Address: 585/1 Moo 3, Saladan, Koh Lanta, Krabi 81150, Thailand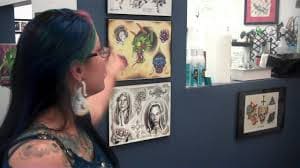 10. Aonanginktattoo Krabi
Aonanginktattoo is the place for flawless and beautiful tattoos which are made with precisions and details. The facility is spotless, fresh needles are in use, and the staff is kind. They are well-known for their affordable bamboo-style tattoos.
They accept all types of designs, and their staff of pros creates personalized tattoos at the customer's request.
Address: 130 ,Moo 2 Aonang, Mueang, Krabi 81180, Thailand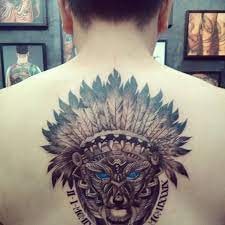 Have More Questions?
You can always check out our website https://www.thailandnomads.com/ for all brief details. Almost all these Tattoo studios in Krabi take hygiene and cleanliness very seriously. They have a friendly staff who is ready to customise your design as the way you want. Their bamboo technique is worldwide famous.
Have an extravaganza experience of tattoo art when in Krabi!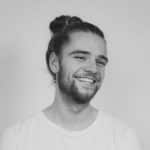 Stuck in a Fintech job, Rouby realized the world of corporate finance wasn't his cup of tea so jetted off to see the world up close. At present, the passionate traveler has covered over 43 countries and has visited Thailand alone 4 times.