Hot Springs are natural stress-busters that you must definitely visit at least once in a lifetime.
The city of Krabi has three very prominent and unique hot springs, out of which one is a rare saltwater hot spring that you won't find elsewhere in Thailand. Read along to find out more.
1. Krabi Hot Springs
It is a trendy hot spring in Krabi, which is more popular amongst locals than tourists.
This is because most tourists are driven towards the Emerald pool, which we will discuss next. There are two artificial and one natural pool here.
The entrance fee at Karbi Hot Springs is 50 Baht for Thai locals and 200 baht for foreigners.
The water is optimally warm and suitable for bathing. However, try not to be inside the hot spring for longer than twenty minutes to avoid getting burnt.
Address: W6M5+M4M, Khlong Thom Nuea, Khlong Thom District, Krabi 81120, Thailand
2. Hot Stream Krabi
It is one of the most popular hot springs in Krabi, and for the same reason, it remains very crowded.
There is one big natural pool whose water is considerably hot. Besides the main pool, there are several artificial pools with hotter water.
There is a good parking space just outside the hot spring where you can conveniently park your vehicle.
The entrance fee for foreigners is 200 baht. After spending some quality time by the hot spring, you can sit down for a sumptuous meal at the food court.
Address: W6J4+H83, Khlong Thom Nuea, Khlong Thom District, Krabi 81120, Thailand
Phone: +66 75 660 781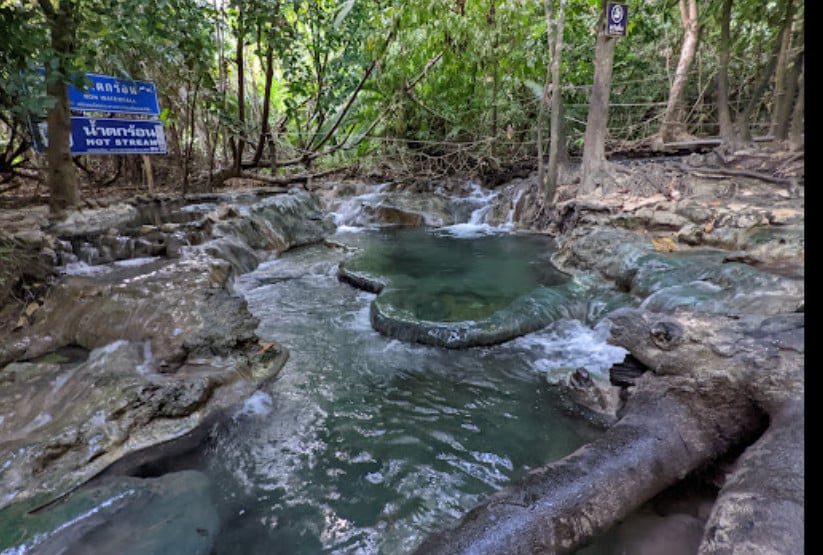 3. Saline Hot Spring
It is the only naturally occurring saltwater hot spring in Thailand and one of a few in the world.
This uniqueness makes this hot spring one of the most popular in Krabi. The mangrove forest surrounds the ponds.
The temperature of water in the pool is between 40-45 degrees Celsius, and people are not allowed to bathe hear.
The bottom of two ponds, in particular, looks like miniature stalagmite caves. Entree fees are 20 Baht for a local and 100 Baht for foreigners.
Address: 116 Huai Nam Khao, Khlong Thom District, Krabi 81120, Thailand
Phone: +66 62 570 8175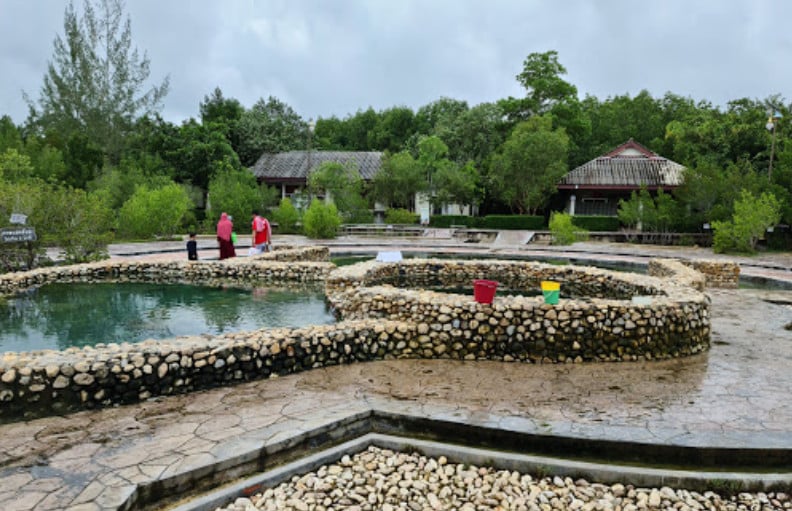 Even if you are not able to visit all the three spots here in Krabi, try to visit the second one for a truly mesmerizing experience that you will always remember your Thailand trip for.
However, be careful at the water in these hot springs is very hot and can cause burns.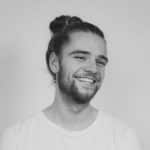 Stuck in a Fintech job, Rouby realized the world of corporate finance wasn't his cup of tea so jetted off to see the world up close. At present, the passionate traveler has covered over 43 countries and has visited Thailand alone 4 times.