For those seeking an authentic Thai boxing experience, consider visiting one of the best Muay Thai gyms in Krabi. The Muay Thai Camp in Ao Nang offers comprehensive training and lessons in this traditional martial art. At the Muay Thai Gym Ao, you can immerse yourself in the world of Thai boxing, learning from skilled trainers and refining your techniques at a top-notch training camp. Embrace Thailand's national sport at Muay Thai Krabi, where dedicated trainers, well-equipped gyms, and a range of classes cater to both beginners and experienced fighters looking to hone their skills in this exhilarating martial art amidst the stunning backdrop of Southern Thailand.
1. Bull Muay Thai Krabi
Bull Muay Thai Gym is a professional muay Thai camp located close to the Ao Nang beach of Krabi. It is not only a gym but a team of professional Muay Thai fighters and professional trainers that are committed to helping you reach your fitness goals.
The Muay Thai Gym also features a pool resort, a restaurant & bar providing healthy food and drinks to help you relax after an intense training session. There is an onsite Muay Thai store selling professional equipment that you might need during your training.
Location: 766 Soi Khao Kaeo, Ao Nang, Muang Krabi, Thailand 81180
Phone: +66 97 064 5740
Facebook: https://www.facebook.com/bullmuaythaikrabi/
Website: https://bullmuaythaikrabi.com/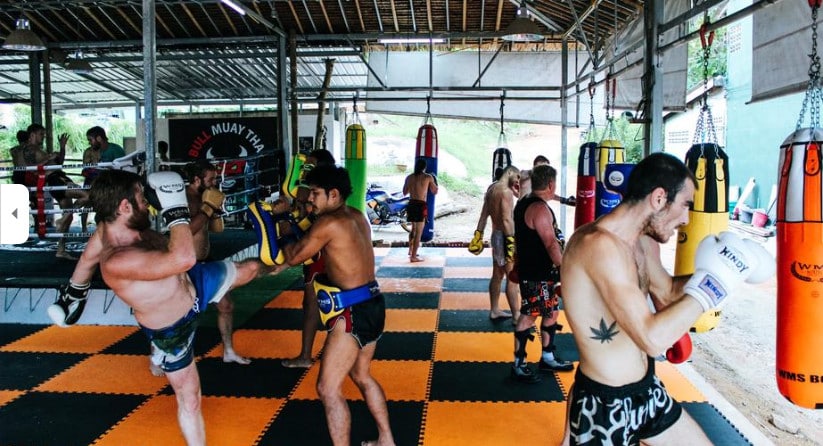 2. Honor Muay Thai Gym
Honour Muay Thai Gym is one of the earliest Muay Thai gyms to have existed in Krabi. The culmination of 20 years of dedication and passion for Thailand's national sport Muay Thai clearly shows their level of professionalism in training- both amateurs and professionals.
The gym is conveniently located within beautiful Krabi's limestone Karsts and only minutes away from the town of Ao Nang and its famous beaches. The exotic location and professional trainers make it an ideal place for an authentic Muay Thai experience.
The gym is dedicated to offering guests at all levels, from professional fighters to beginners. It combines the goodness of traditional Muay Thai training with the advanced standards of service and hygiene.
Address: 905, Tambon Ao Nang, Amphoe Mueang Krabi Chang Wat Krabi 81180, Thailand
Facebook: https://www.facebook.com/honourmuaythai.thaiboxing/
Website: https://honourmuaythai.com/en/
Telephone: 66 93 198 1378
3. Emerald Muay Thai Gym
Emerald is a popular name in Muay Thai gyms in Krabi. At Emerald, the trainers strive for authenticity and ensure the training that they provide is tailored to each individual's level. Whether you're picking up a pair of gloves for the first time or refining your skills at Muay Thai, Emerald could be a good choice.
The gym has all the modern-day equipment that are needed for advanced Muay Thai training. The trainers at Emerald gym have over 30 years of experience in Muay Thai and hence you can be very sure about the quality of the training you receive here. They also offer other MMA training here.
Address: 505 moo2, soi 11, ao nang, muang, krabi 81180
Facebook: https://www.facebook.com/EmeraldGymKrabi
Website: https://www.emerald-gym.com/
Telephone: +66 835483850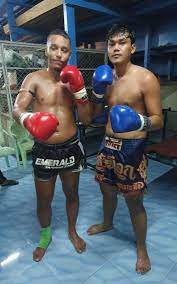 4. Khunsuek Muay Thai Gym
Khunsuek is a modern-day, well equipped Muay Thai gym that caters to both newbies as well as professional Muay Thai fighters. The gym is dedicated to creating a unique space where each individual can realize their full potential.
The gym has internationally trained professionals who are experts in Muay Thai. They focus on developing traditional Muay Thai skills in individuals along with teaching modern-day techniques to keep up with the trends.
Address: 89 Ao Nang, Mueang Krabi District, Krabi 81180, Thailand
Website: https://www.khunsuekmuaythai.com/home
Facebook: https://www.facebook.com/KhunSuekMuayThaiKrabi/
Telephone: +66 61-896-9889
5. Lanta Muay Thai Complex
Last but not least is the Lanta Muay Thai Complex located near the Khlong Dao Beach area. It is my personal favorite on the list as it is the only Muay Thai gym in Thailand that is solely run by a woman. The gym caters to Muay Thai of all genders, ages, and experience levels.
Address:J2PM+6GC, Sala Dan, Ko Lanta District, Krabi 81150, Thailand
Website: https://lantamuaythaicomplex.com/
Telephone: +66 82 402 6500
Hence, we see that Krabi has a variety of Muay Thai training facilities to cater to different kinds of trainees. If you have an inclination towards Muay Thai, this could be the best place to start your journey in this internationally famous sport.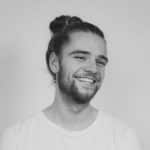 Stuck in a Fintech job, Rouby realized the world of corporate finance wasn't his cup of tea so jetted off to see the world up close. At present, the passionate traveler has covered over 43 countries and has visited Thailand alone 4 times.