Located just off the eastern coast, it is one of the most peaceful islands in Phuket. It remained nameless for about 70 years until it was discovered as a fishing spot due to the abundance of Lang Fish. This is from where the island got its name, Rang Yai. It was bought in 1990 by Richy Island Phuket Co. Ltd and operated as an ecotourism business for years.
Ko Rang Yai boasts a very nice beach that offers visitors a relaxing retreat in Phuket. As a very peaceful island, Ko Rang Yai provides a serene escape from the busier Thai islands. To experience a little slice of heaven, visit Ko Rang Yai, which is very close to Phuket, making it an easily accessible and tranquil destination.
Discover Ko Rang Yai, a little slice of paradise in Phuket, where pristine beaches, swaying palm trees, and crystal-clear waters create the perfect setting for a tranquil island escape away from the crowds.
How to Get There
This unexpected little paradise, located just 62 kilometers from Phuket, is a hidden gem among Thai islands. The easiest way to get to Ko Rang Yai is through Laem Hin Pier. (2) From Laem Hin Pier, you can rent a long tail boat. The booking details of the boat are easily available from the small tour office in front of the pier. You don't necessarily have to rent the boat through the office.
So if you have good persuasion skills, go ahead and strike a profitable deal with the boatmen. The average fare, if booked from the office, is around 2,500 baht for the whole boat. The benefit of booking the boat officially is that you get a free-of-cost insurance cover. It takes approximately take 10 minutes to reach the island from here.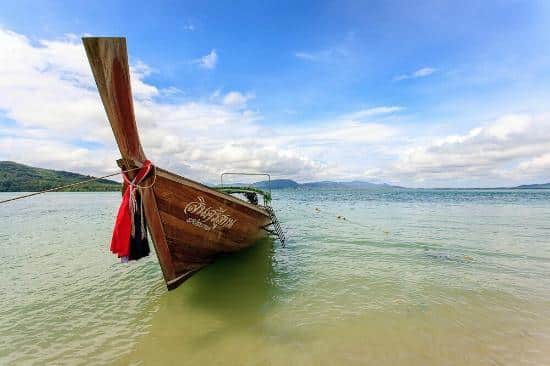 (Photo Credits: Trip Advisor)
On your way, you can see the beautiful reflection of the cliffs of Phang Nga Bay in the clear blue water of the sea. (1) As you move, you will pass the Koh Maphrao, a much bigger island that is lined by coconut trees.
It has a fishing village and a resort by the name, 'The Village' which opened a few years ago. One of the peculiar things about this island is that it has floating restaurants where you can enjoy authentic Thai food at affordable prices.
Note: Please be very careful while disembarking the boat as a lot of boats capsize near the coast.
The Ko Rang Yai Island
The small forty square meters private island is located at a 5 km distance from the popular Boat Lagoon Marina. The U-shaped island is mostly uninhabited which makes it a perfect destination for a detox vacay. The island has beaches on both sides. You can easily travel from one end to the other through the shady coconut grooves.
On the west, Ko Rang island has a soft sandy beach that stretches over for a kilometer. The white sand is ideal for relaxing sunbathing, swimming, playing volleyball, and other activities. Due to the gentle south current in the Andaman sea, the water has the optimum warmth which is just perfect for easing up.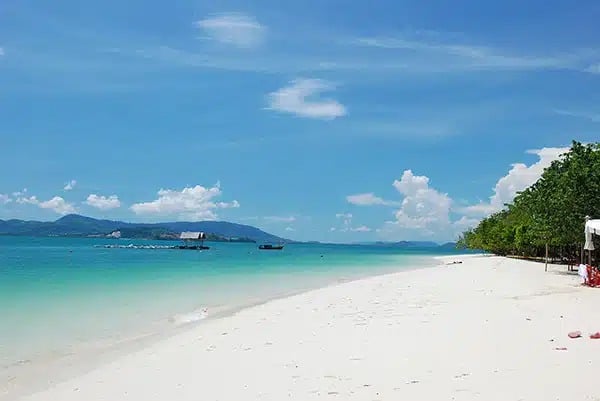 (Photo Credits: The Travel Tips)
The beach has beach chairs and restaurants that are set back under the trees and open around 11 in the morning. The island is slowly evolving to become a mini activity center that offers plenty of recreational facilities that you can avail near the shore.
Activities
There are a lot of activities you can take up on this island. However, most visitors come here for tranquility, away from the city buzz. The island has the most visitors between 11 am to 3 pm. The island is usually less crowded at other times, but in case you want a quieter spot, move about 150 meters further to reach a place that has minimal noise and disturbance.
The activities you can take up here are golfing, swimming, volleyball, darting, hiking, mountain biking, and sea canoeing. The headland rocks make it an excellent spot for snorkeling. The island also has a small football pitch and an air-gun shooting range behind the beach.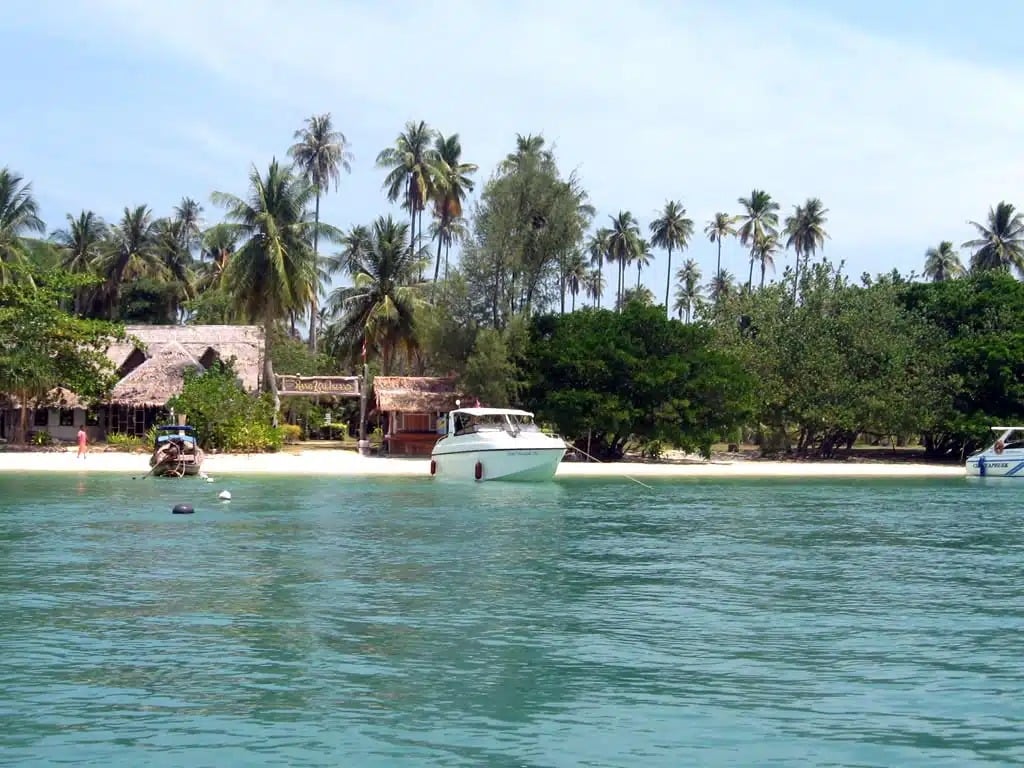 The Pearl Farm and Shop
At the center of the main beach is the Pearl shop for which the island is popular among tourists. After operating as an eco-tourism industry, the island was discovered as an excellent source for pearl mining. It is presently registered as one of Phuket's many pearl farms. The farm produces export quality pearls that are traded internationally.
In your day tour to the pearl farm, you can learn about the whole process of how the pearls are cultivated, harvested, and processed to jewellery and more.The prices of the pearls might be little touristy but there is an extensive range so you are sure to find something within your budget that you can take home as a souvenir.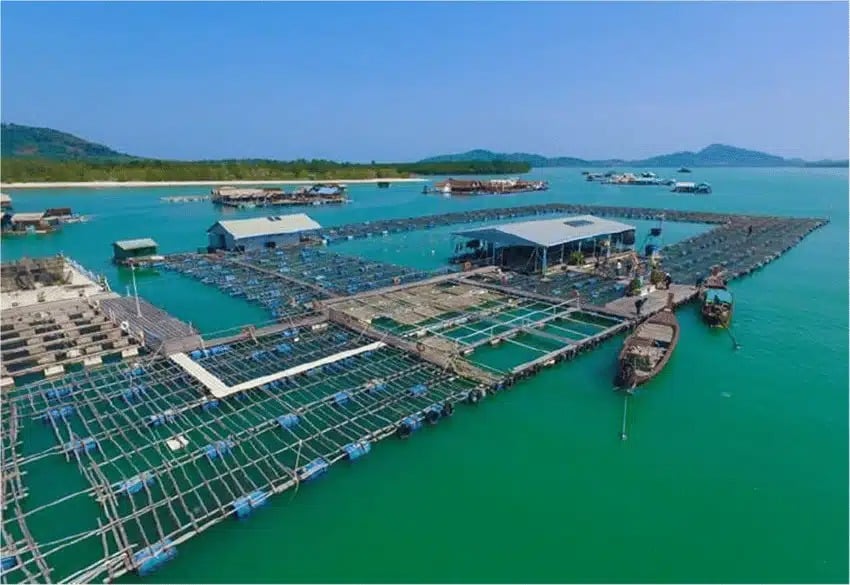 (Aerial View of The Pearl Farm| Photo Credits: Research Gate)
Bottom Line
We hate to break it to you that the Ko Rang Yai is up for sale for some time now. It is being advertised as a potential private island ideal for a luxury resort. Therefore, we recommend you to visit it as soon as possible before the paradise is sold to private landowners.
FAQs
1.What are the present travel restrictions in Ko Rang Yai?
As for now, you need to have a pre-travel COVID-19 test and quarantine on arrival. Tourists and staff members need to wear facial masks.
2. Which popular attractions are close to Rang Yai island?
Popular attractions near Koh Rang Yai include Royal Phuket Marina, Boat Lagoon, Khai island, and Khok Chang Safari island.
3.What are some restaurants close to Rang Rai island?
Some restaurants close to Koh Rang Yai are Angpao Cafe and Restaurant, Kruvit Raft, Laem Hin Seafood, and One Chun Cafe and Restaurant.
4. How far is Rang Yai island from Phuket International Airport?
It is located at a distance of 20 minutes from the Phuket International Airport
Editor - Thailand Nomads
Cindy quit her 9 to 5 job to pursue her passion for exploring mesmerizing locations in Thailand. She has been living here for the past 5 years now and through Thailand Nomads, she shares her experiences and insights about the must-visit places in Thailand.
Email: cindy@thailandnomads.com