We are excited to invite you to the breathtaking Kata Noi Beach on the southwestern coast of Phuket in Thailand. A pristine oasis that boasts powdery white sand, crystal-clear waters, and stunning vistas that will surely leave you in awe.
Whether you're an adventure seeker, a food enthusiast, or simply seeking a tranquil escape, Kata Beach offers a wide range of activities and experiences that will cater to your preferences.
So, take a break from the hustle and bustle of everyday life, grab your sun-screen, get comfortable, and let us take you on a journey of wonder and discovery in this tropical paradise.
By the end of this blog, you will have a clear picture of what you can do here.
Firstly let's get the Location and Access points
Kata Noi Beach is at the southern end of Phuket, between Kata Yai Beach and Nai Harn Beach. The easiest way to get to the beach is by car, taxi, or tuk-tuk. If you're driving, a small parking lot is available at the beach, but it can get crowded during peak hours.
Alternatively, you can take a taxi or tuk-tuk from your hotel or the nearest town.
What to expect?
Kata Noi Beach is a small, secluded beach with a peaceful and relaxing atmosphere. The crystal-clear waters and soft sand make it a perfect spot for swimming, sunbathing, and other water activities such as snorkeling and surfing.
The beach is relatively quiet, which makes it an ideal destination for those who want to escape the hustle and bustle of more touristy beaches.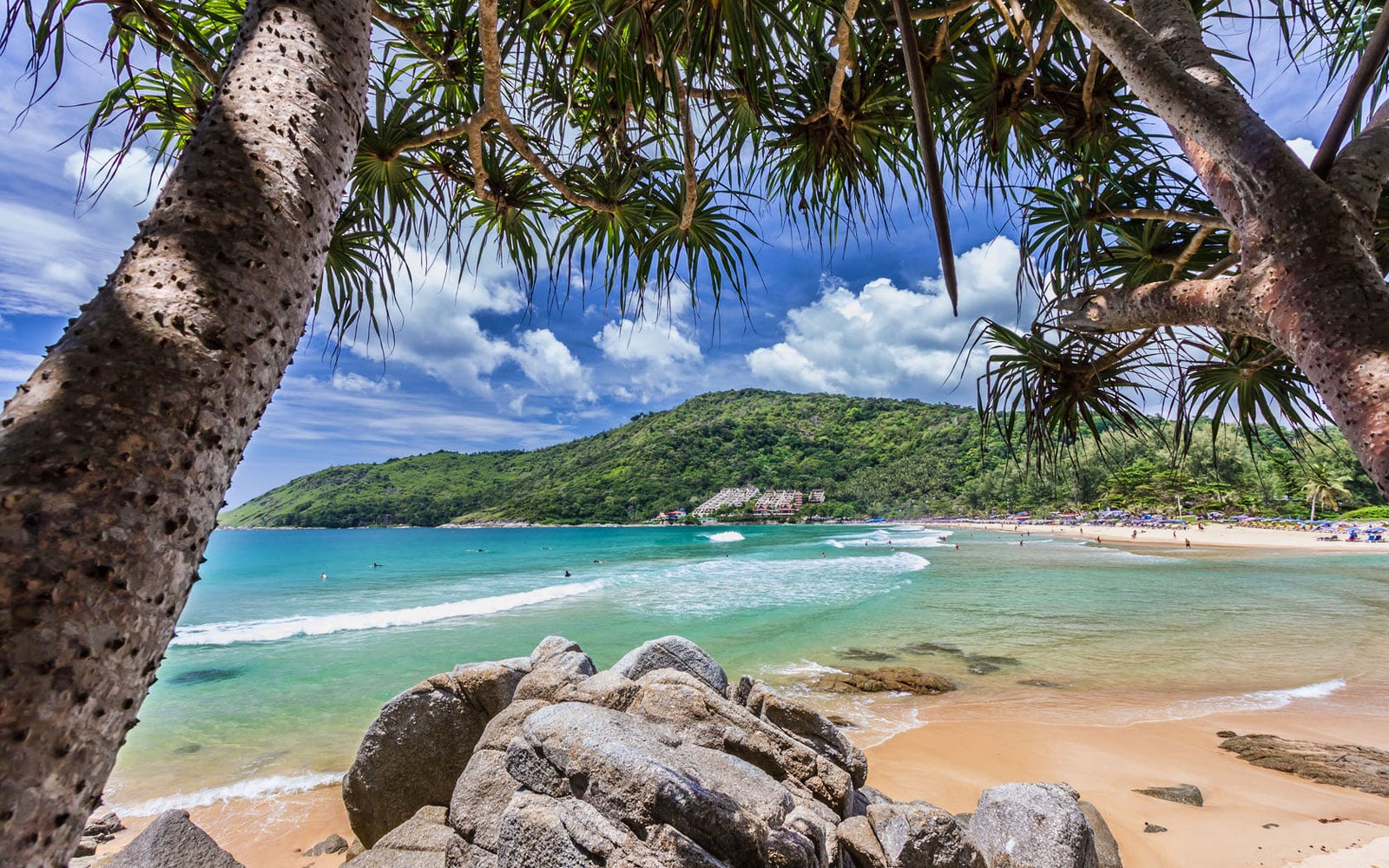 Beach Activities and Amenities
Several amenities are available at Kata Noi Beach, including sun loungers, umbrellas, and showers. Food and drink vendors can also be found on the beach, offering a variety of snacks, drinks, and local delicacies.
If you're interested in exploring the underwater world, there are several snorkeling and diving tours that operate in the area. These tours will take you to some of Phuket's best snorkeling and diving spots, including Shark Point and Anemone Reef.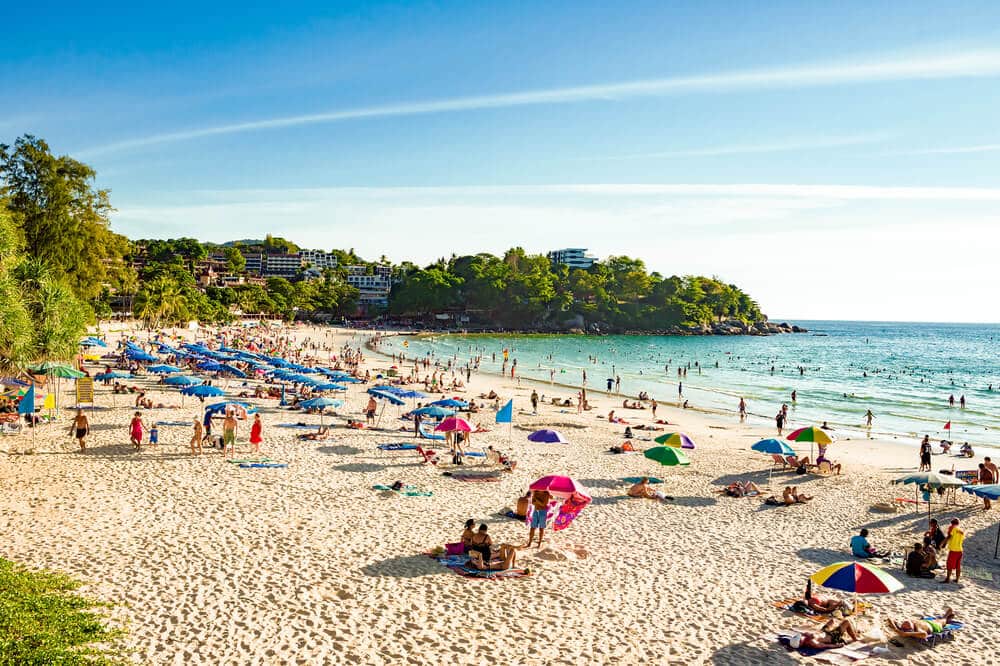 Water Activities
Kata Noi Beach is a perfect spot for water activities such as swimming, sunbathing, snorkeling, and surfing. The crystal-clear waters and soft white sand make it a beautiful destination for beach lovers. Visitors can enjoy swimming in the gentle waves, building sandcastles, and relaxing under the sun.
Here are some activities you can enjoy while visiting Kata Noi Beach:
Swimming
The clear blue waters of Kata Noi Beach are perfect for peaceful swimming. The water is relatively shallow, and the waves are usually small, making it ideal for families with children.
Snorkeling
The waters around Kata Noi Beach are teeming with colorful marine life, making it an ideal spot for snorkeling. You can rent snorkeling equipment from local vendors and explore the underwater world.
Sunbathing
With its soft white sand and clear blue waters, Kata Noi Beach is a great place to soak up some sun. You can relax on the beach and enjoy the stunning views.
Surfing
Kata Noi Beach is known for its consistent waves, which makes it a popular spot for surfing. If you're a beginner, you can take surfing lessons from one of the many surf schools near the beach.
Kayaking
You can rent a kayak and explore the coastline of Kata Noi Beach. Paddle around the bay and enjoy the stunning views of the surrounding hills.
Beach Volleyball
Several beach volleyball nets are set up on Kata Noi Beach, making it a great place to play a game with friends.
Beachside Dining
There are several restaurants and cafes along the beach, where you can enjoy a meal or drink while enjoying the beautiful views.
Sunset Views
Kata Noi Beach is a great spot to watch the sunset. The sky turns stunning colors as the sun sets over the Andaman Sea, making for a picture-perfect moment.
For those interested in snorkeling or diving, Kata Noi Beach has several tour operators that offer snorkeling and diving tours to some of the best sites in Phuket. Shark Point and Anemone Reef are two popular destinations for snorkeling and diving.
These tours will take you to the best spots where you can explore the vibrant underwater world and see colorful marine life.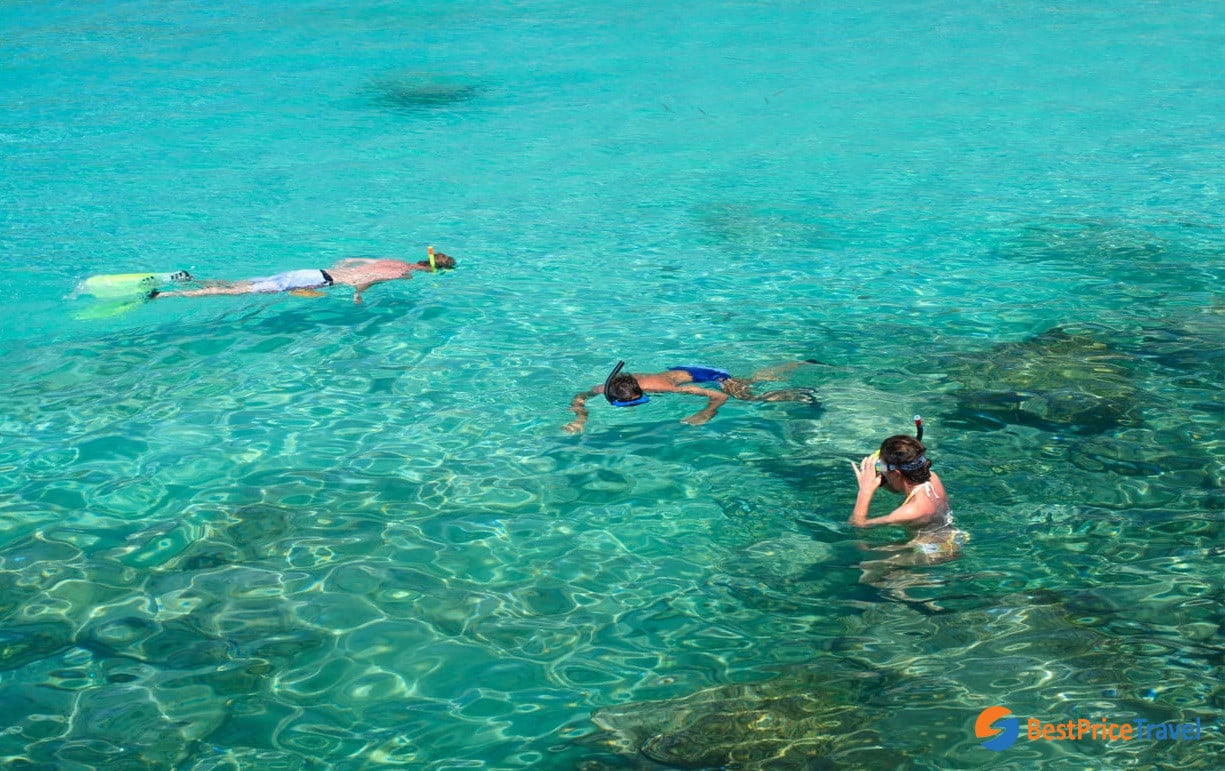 Amenities
Kata Noi Beach offers several amenities to visitors. Sun loungers and umbrellas are available for rent, making it easy for visitors to relax and enjoy the beautiful beach.
The beach also has several showers for visitors to rinse off after a swim or a day in the sun. Food and drink vendors can be found on the beach, offering a variety of snacks, drinks, and local delicacies.
Visitors can also rent equipment for water sports, such as snorkeling and surfing. Rental shops can be found near the beach, and equipment can be rented for a reasonable price.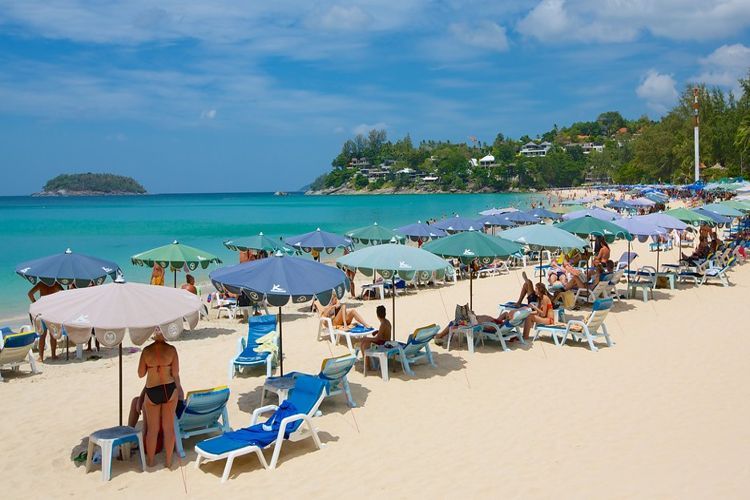 Local Attractions and Points of Interest
Kata Noi Beach is surrounded by lush green hills and tropical vegetation, creating a beautiful natural setting. There are several local attractions and points of interest in the area that visitors can explore.
Big Buddha
One of the most popular landmarks is the Big Buddha, which is located on the top of Nakkerd Hill and offers stunning panoramic views of the surrounding area.
The statue is 45 meters tall and is made of white marble. It is a symbol of peace and offers a peaceful and serene atmosphere for visitors.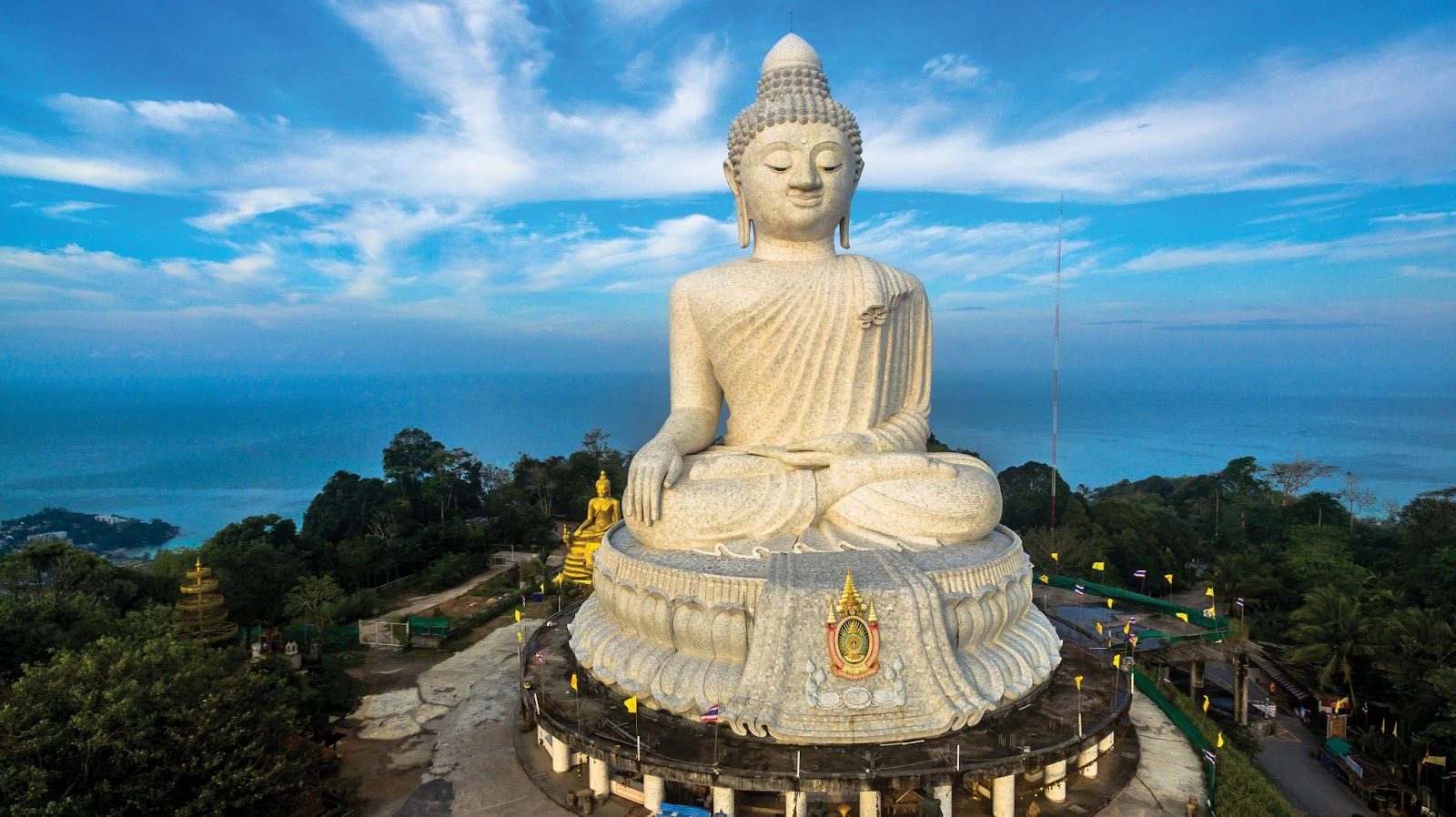 Karon Viewpoint
The Karon Viewpoint is another popular attraction that offers stunning views of the Andaman Sea and the surrounding hills. Visitors can climb to the top of the viewpoint and take in the panoramic views of the area.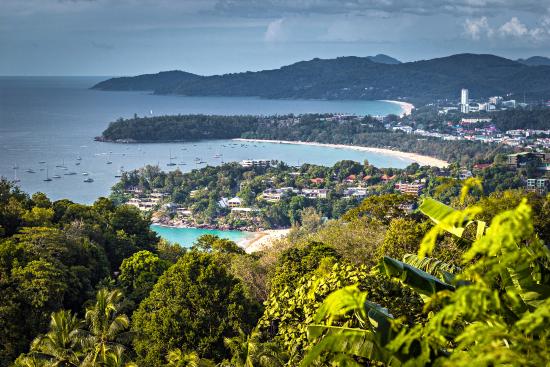 Kata Night Market
The Kata Night Market is a great place to experience the local culture and cuisine. The market is open every evening and offers a variety of street food, clothing, accessories, and souvenirs.
Visitors can sample traditional Thai dishes such as pad Thai, grilled seafood, sticky mango rice, and international cuisine. The market also features live music and entertainment, creating a vibrant and lively atmosphere.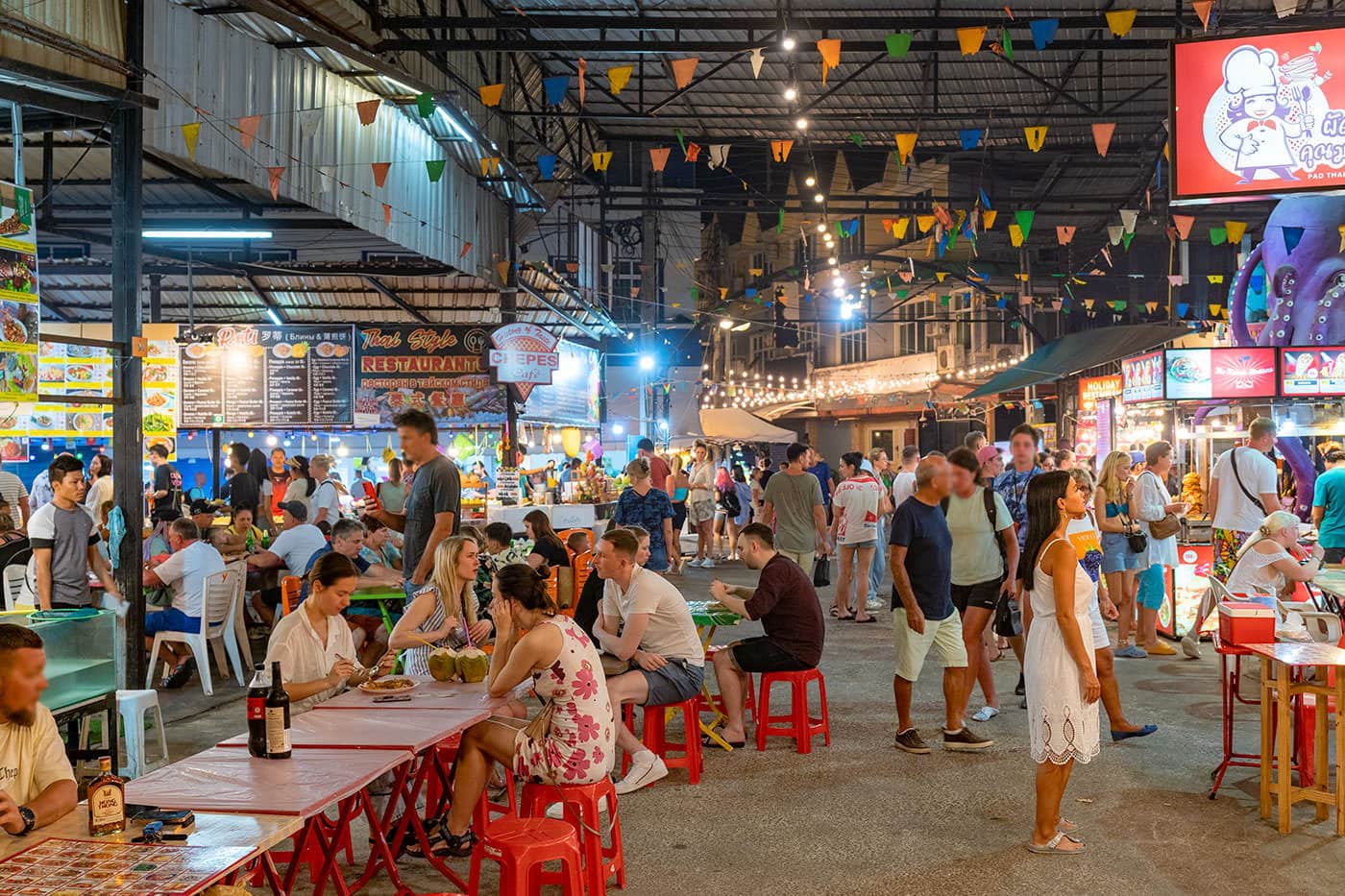 Kata Night Market
Wat Chalong is a beautiful Buddhist temple located in the nearby town of Chalong. The temple is one of the most important and visited temples in Phuket, and it features several buildings, statues, and shrines.
Visitors can learn about the local culture and religion and admire the intricate architecture and decorations of the temple.
As a fellow traveler, one of the most useful tips that we can provide about exploring Thai culture is to visit religious temples. This action allows you to get a better understanding about any culture.
Best Time to Visit
The best time to visit Kata Noi Beach is during the dry season, which runs from late November to April. During this time, the weather is sunny and dry, with low humidity and comfortable temperatures.
The peak tourist season is from December to February, which can make the beach more crowded and expensive. If you're looking for a quieter and more affordable time to visit, consider traveling during the shoulder season, which runs from May to November.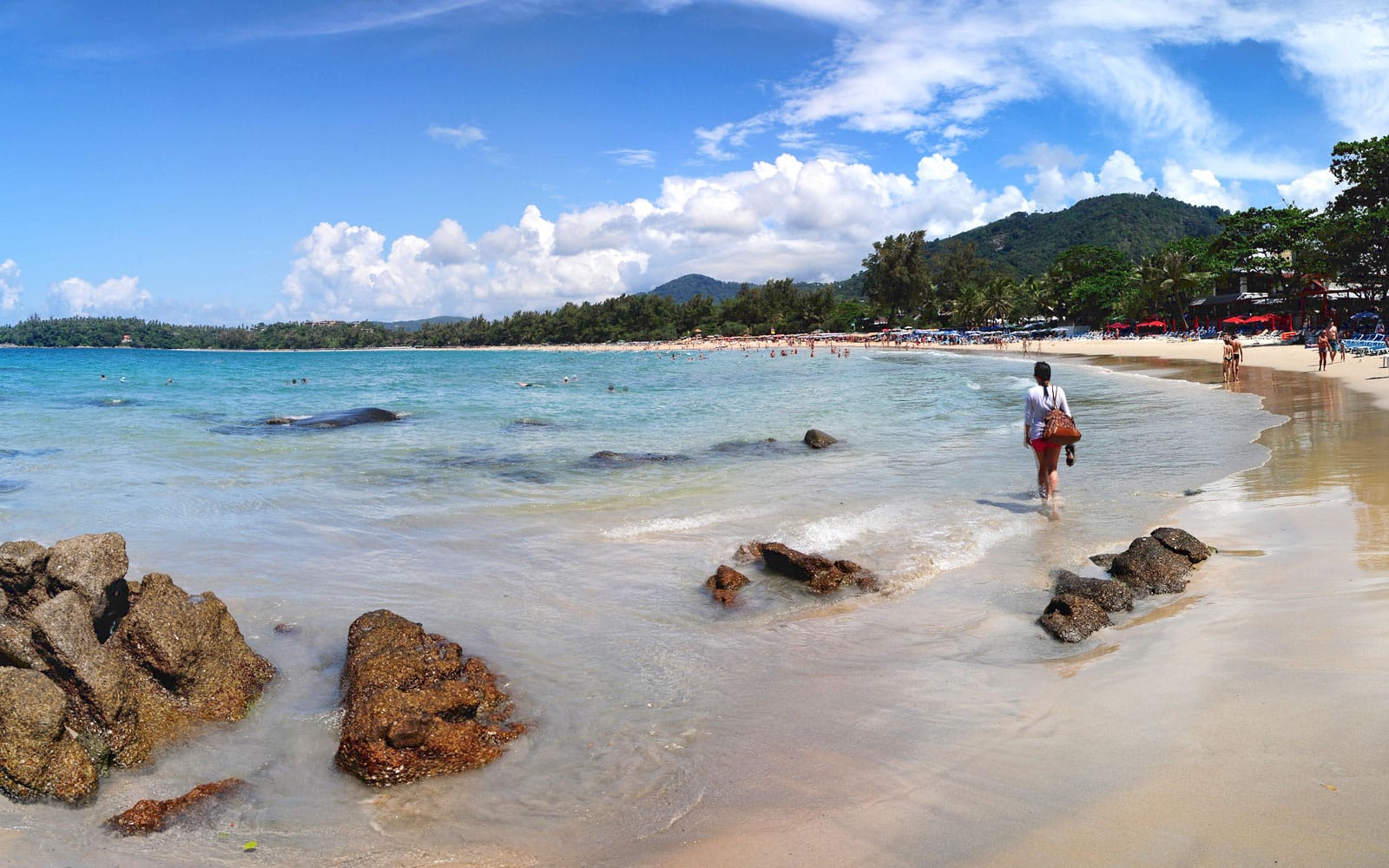 Where to Stay
There are several accommodation options available near Kata Noi Beach, ranging from budget guesthouses to luxury resorts. Some popular options include: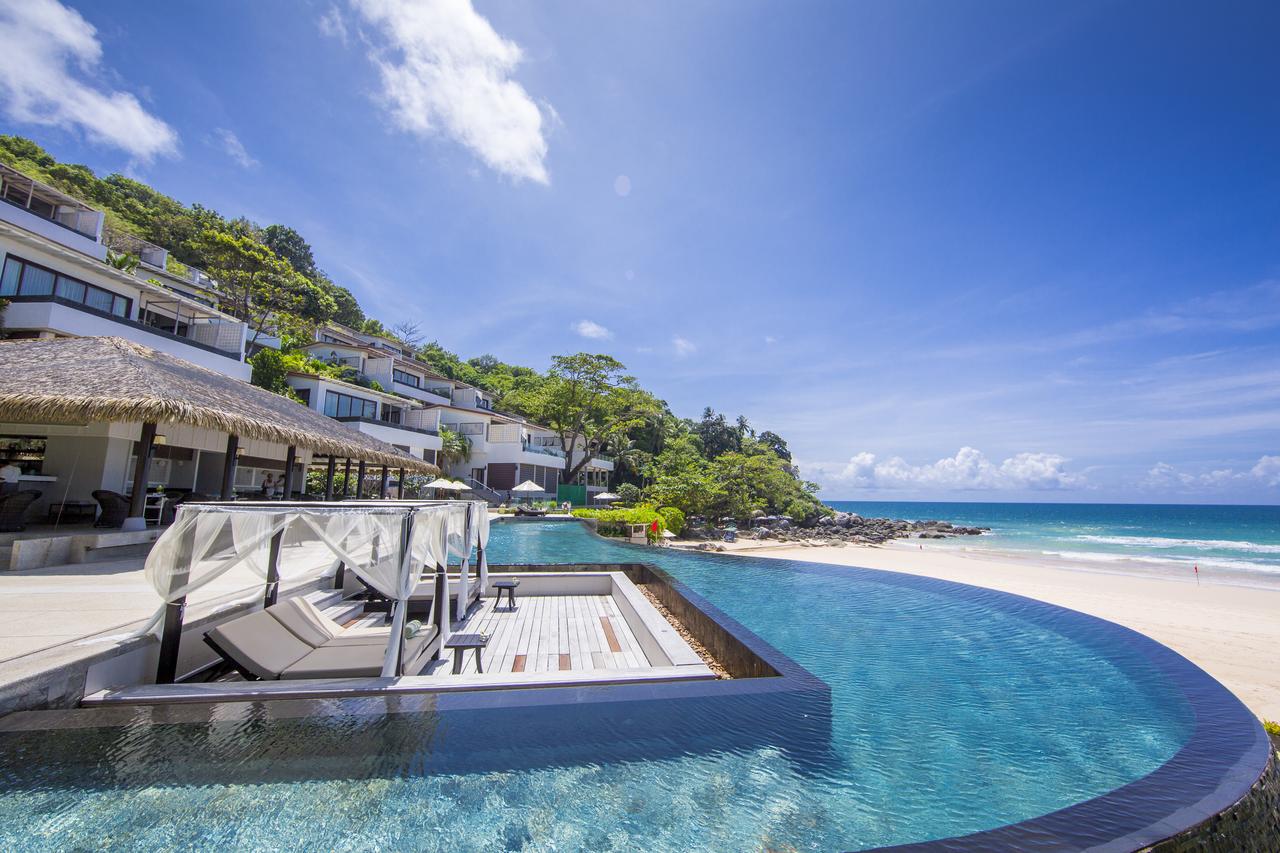 BEST PLACE TO EAT
Are you ready to explore the hidden culinary Thai food gems of Kata Noi Beach in Phuket? Brace yourself for an unforgettable gastronomic adventure, as this destination offers many delectable dining options.
For an exquisite dining experience with picturesque views of the ocean, make your way to Kata Rocks Oceanfront Restaurant. Indulge in their contemporary Mediterranean cuisine infused with Thai flavors, and be sure to peruse their extensive wine list. Savor every morsel while immersing yourself in the regal ambiance and awe-inspiring vistas.
If you're looking for a romantic and refined ambiance right on the beach, The Boathouse Wine & Grill is the perfect locale for you. This eatery offers international fare with a focus on fresh seafood, and its wine cellar will delight any wine enthusiast.
For a sophisticated dining experience with panoramic ocean views, visit Mom Tri's Kitchen. Their Thai and international cuisine boasts fresh seafood and organic ingredients. The restaurant is located at Mom Tri's Villa Royale Hotel, providing guests with a deluxe atmosphere and scenic vistas.
If you prefer a more casual vibe, The Siam Supper Club is an excellent option. Their menu combines international flavors with Thai influences, and the lively music and laid-back atmosphere create a homey and convivial ambiance.
Looking for wallet-friendly options? Two Chefs Bar & Grill is your go-to place for lip-smacking international and Thai cuisine that won't break the bank. The jazzy bar and warm atmosphere make it an ideal venue for grabbing a bite with friends or family.
Don't forget to explore the culinary offerings at Katathani Phuket Beach Resort! The Fisherman's Wharf restaurant serves up fresh seafood and grilled meats in a rustic and casual atmosphere. In contrast, the La Scala restaurant offers Italian cuisine in a romantic and sophisticated ambiance.
Whether you're in the mood for an upscale dining experience or a laid-back meal with your loved ones, Kata Noi Beach has got you covered. Remember to check out the local markets and street food stalls for an authentic taste of Thai cuisine. So, grab your cutlery, and delve into the gastronomic adventure that awaits!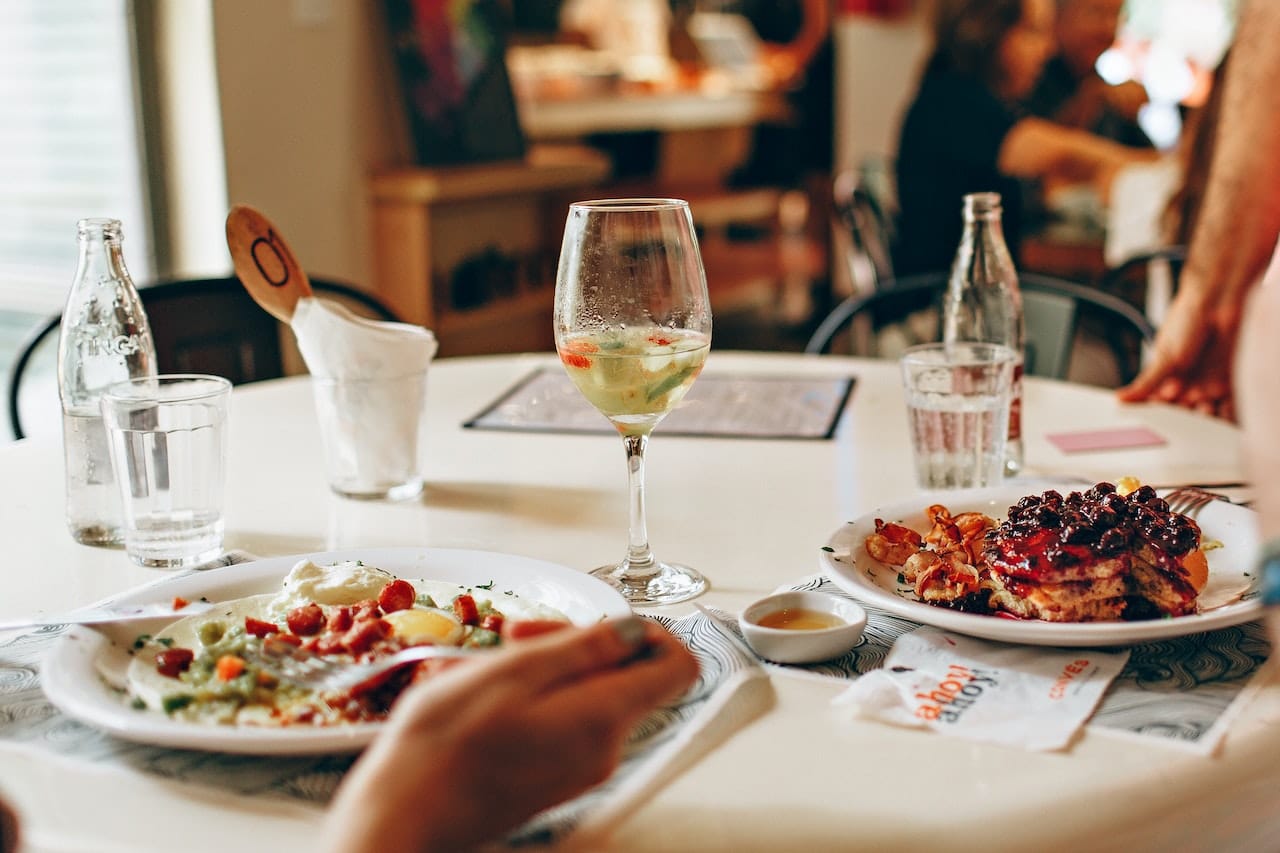 Why is Kata Beach recommended?
Kata Noi Beach has received many positive reviews and recommendations from other websites and visitors. TripAdvisor, for example, rates the beach as "excellent," with an average rating of 4.5 out of 5 stars. Visitors praise the beach for its clean and clear waters, beautiful scenery, and relaxed atmosphere.
Other websites, such as Lonely Planet and Conde Nast Traveler, also recommend Kata Noi Beach as a top destination in Phuket island. The beach's natural beauty, crystal-clear waters, and peaceful surroundings make it a great place to escape from the busy city and enjoy some relaxation and rejuvenation.
Overall, Kata Noi Beach offers visitors a wonderful experience, with plenty of attractions, activities, and natural beauty to enjoy. It's no wonder that it has gained a reputation as one of the top beaches in Asia and a must-visit destination in Phuket.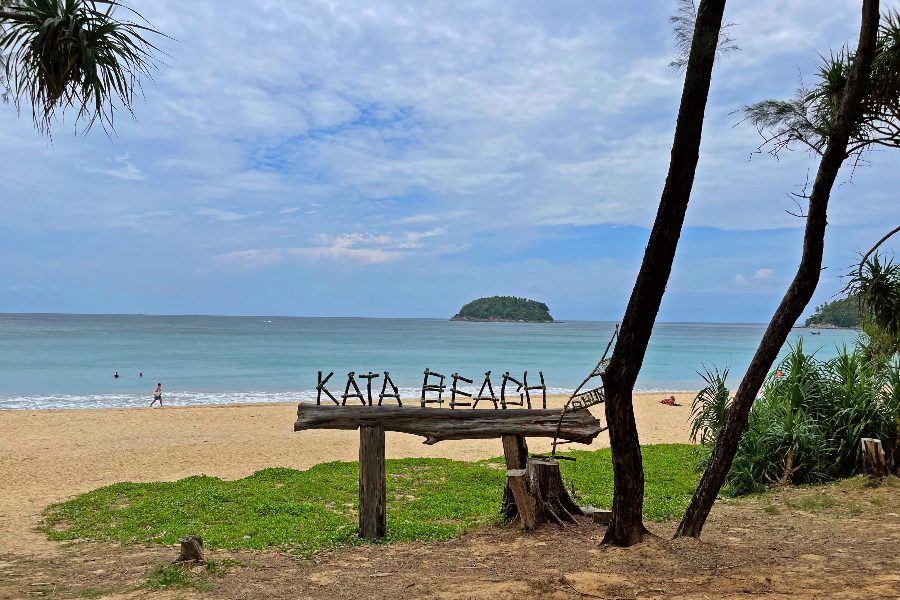 Conclusion
Kata Noi Beach is a hidden gem in Phuket, offering a peaceful and secluded escape from the crowds and noise of more touristy beaches.
With its crystal-clear waters, soft white sand, and beautiful natural setting, it is a perfect destination for beach lovers and water enthusiasts.
Whether you want to relax under the sun, explore the underwater world, or discover the local culture and attractions, Kata Noi Beach has something for everyone.
Furthermore once you have finished your stay here, you can always skip right away to the next beach up north Karon beach.
Frequently asked questions about Kata Noi Beach
Is Kata Noi Beach in Phuket suitable for families with young children?
Yes, Kata Noi Beach is considered safe and appropriate for families with children, as the water is shallow and calm.
What is the approximate distance between Phuket International Airport and Kata Noi Beach?
The distance between Phuket International Airport and Kata Noi Beach is approximately 47 kilometers (29 miles).
Is it safe to swim at Kata Noi Beach in Phuket?
While Kata Noi Beach is generally considered safe for swimming, it is always wise to be aware of any potential hazards or risks.
Are there any shopping areas or markets nearby Kata Noi Beach in Phuket?
Yes, there are several markets and shopping areas located near Kata Noi Beach, such as Kata Night Market and Kata Plaza.
Can you recommend any attractions or day trips that are easily accessible from Kata Noi Beach in Phuket?
Some popular nearby attractions and day trips include the Big Buddha, Promthep Cape, and the Phi Phi Islands.