Thailandnomads is here to make it easier for you to locate the top sights, excursions, and activities in Kamala.
With the assistance of Thailandnomads, families, couples, and business travelers can choose the ideal Kamala activity to make lifelong memories.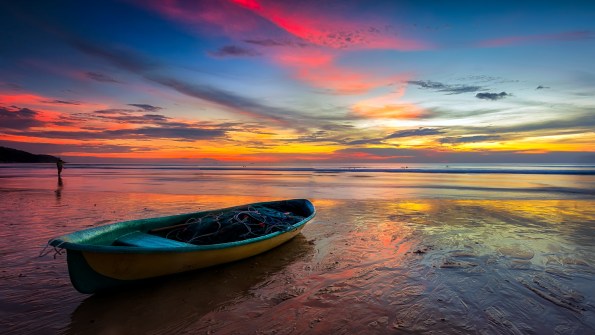 Location
Kamala Beach is located on Phuket's stunning northwest coast, 6 km north of the bustling and exciting Patong and just south of Laem Singh Beach.
The idyllic sandy location combines nature, leisure, and exciting bars and restaurants in an ideal way. We highly suggest this region to visitors to Phuket island!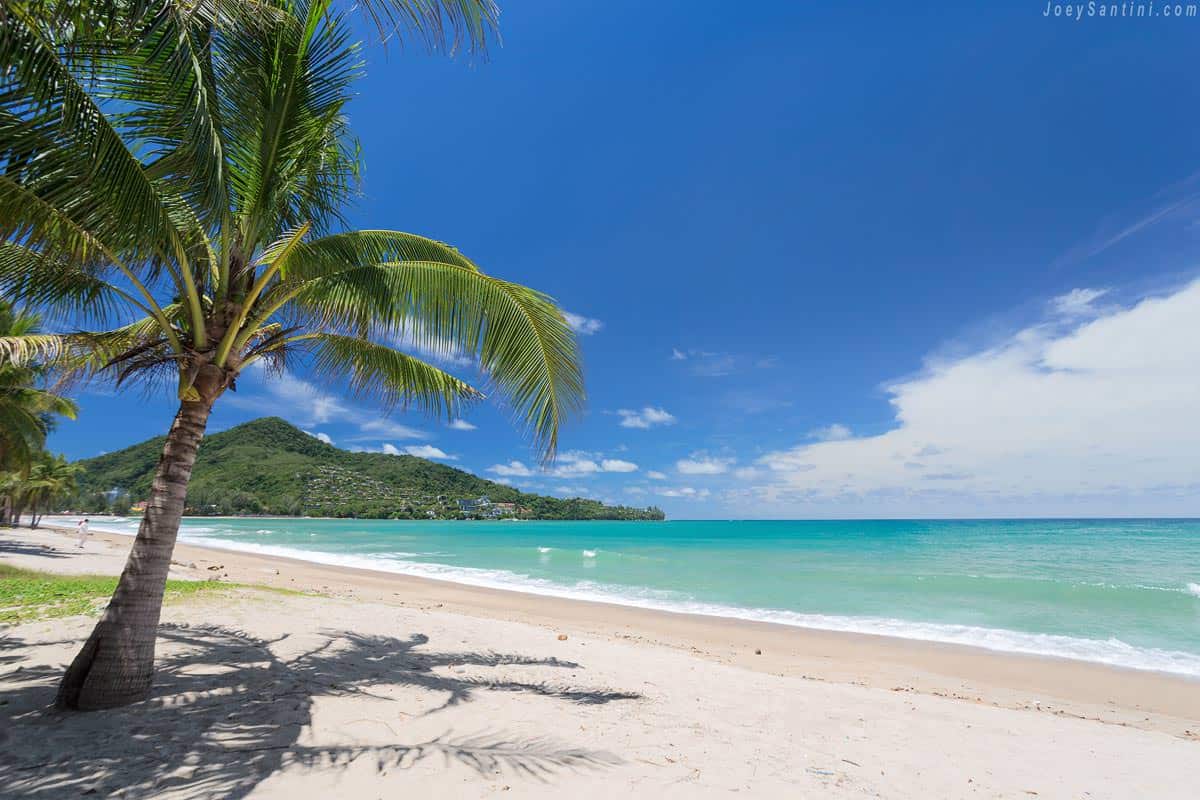 How to get here?
By Bus
You can take the Smart Bus, which typically costs between THB 50 and THB 170, to visit various beaches around the western coast.
Consider using a Smart Bus, which costs about THB 170, or a cab, which costs about THB 750, if you are traveling directly to the destination from the airport.
The Big C market, which is relatively close to the city center, is handy to bus stations.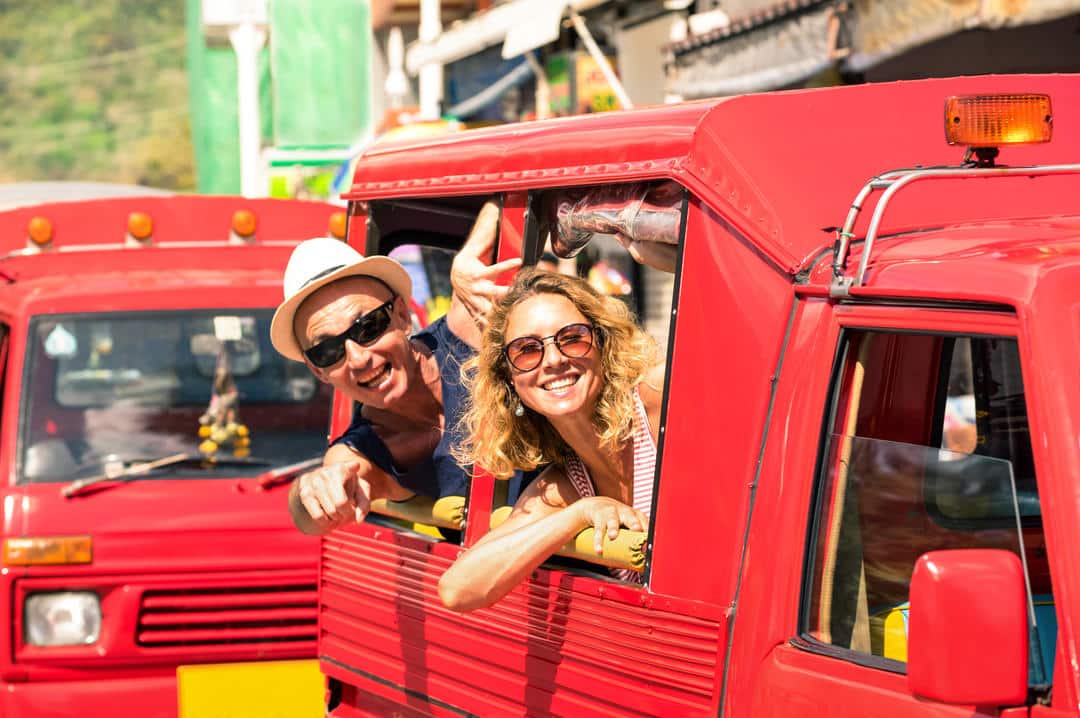 By Songthaews
Public transportation, especially blue songthaews, is a practical way to travel to Kamala beach. They typically travel routes from Kamala to Surin via Phuket.
Around THB 50 will get you a songthaew from Phuket town.
Only passengers from Phuket may use the connecting transportation.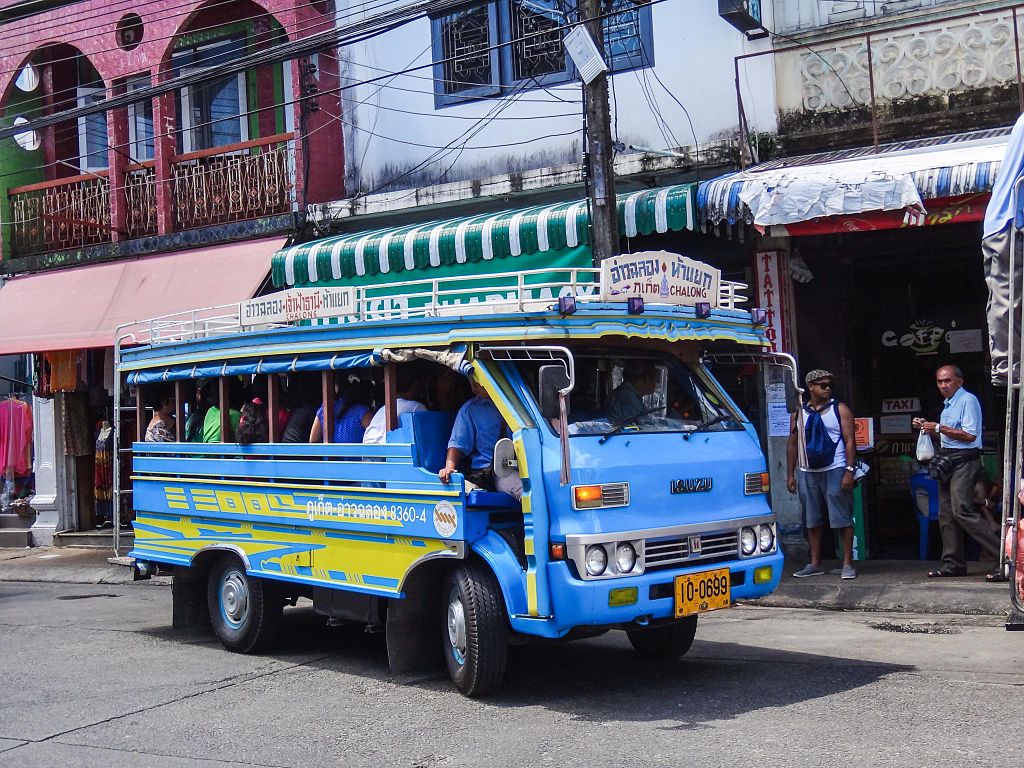 By Car
Drive along the coast road from Patong. You can see a panoramic view of Kamala. When you reach the bottom of the hill, turn left for Kamala bay.
What to expect?
Kamala was formerly a tiny fishing community where most residents were Muslims.
Over time, Kamala has gained popularity as a destination for retirees and extended tourists who stay in the local bed & breakfasts, hotels, villas, and apartment rentals.
In the northern part of the beach here, you will find an unspoiled white sandy beach with a very laid-back and relaxed atmosphere.
While Patong or Karon can get quite crowded during the peak season, the beach's southern end has an entirely different vibe and is often considerably more laid back.
The local community, which includes resorts, taverns, and seafood eateries, predominates in the middle section of Kamala.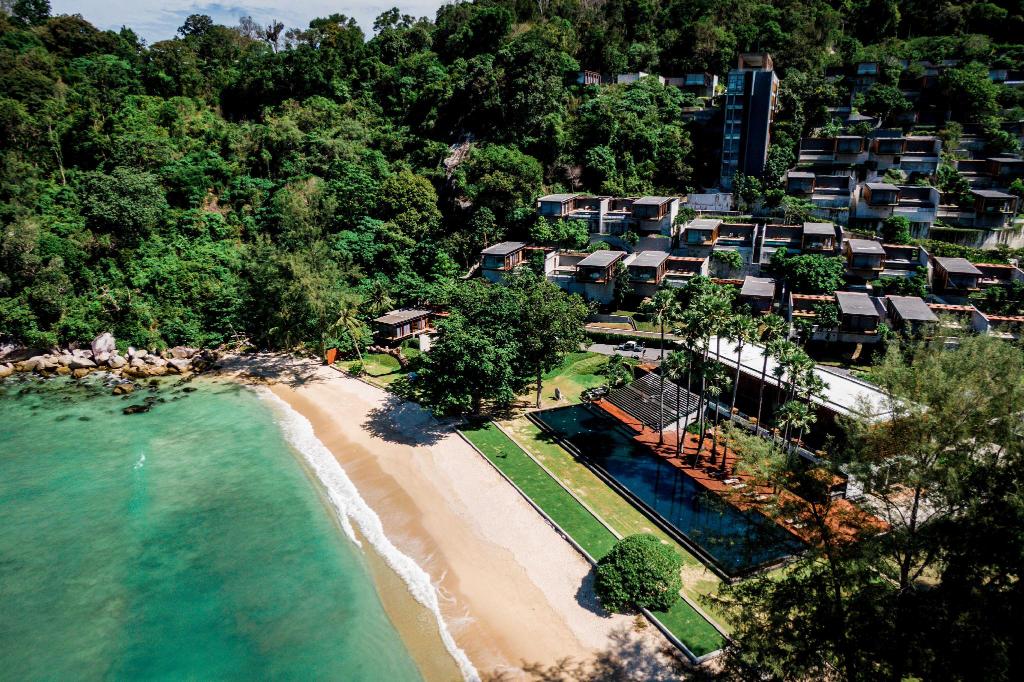 Kamala attractions
The beach, Fantasea Park, a small temple, and a local market are significant sights to view or visit.
A few small beaches, Hua Beach and Rayee Beach, are located to the south on a narrow road which is also the location of the stunning Paresa Resort and several extraordinary private homes.
At the very end, there is a little pub with stunning views of Patong Bay perched atop rock boulders.
Phuket Fantasea Park
The Phuket FantaSea park is exquisitely made, based on Thai mythology and folklore, and offers countless options for photos and selfies.
The restaurant and the main structure where the entertainment is located are large and breathtaking.
The enormous FantaSea park is made to keep you occupied for several hours before the performance. You may enjoy a variety of establishments, including some coffee cafes.
FantaSea Phuket is open every day from 17:30 to 23:30, except for Wednesday.
If you want the buffet as well, you must pay an additional 400 baht for adults and 200 baht for children in addition to the 1,800 baht cost of the show.
The theater prohibits photography, and visitors must leave their cameras at designated counters. On this matter, Phuket FantaSea has always been quite stringent.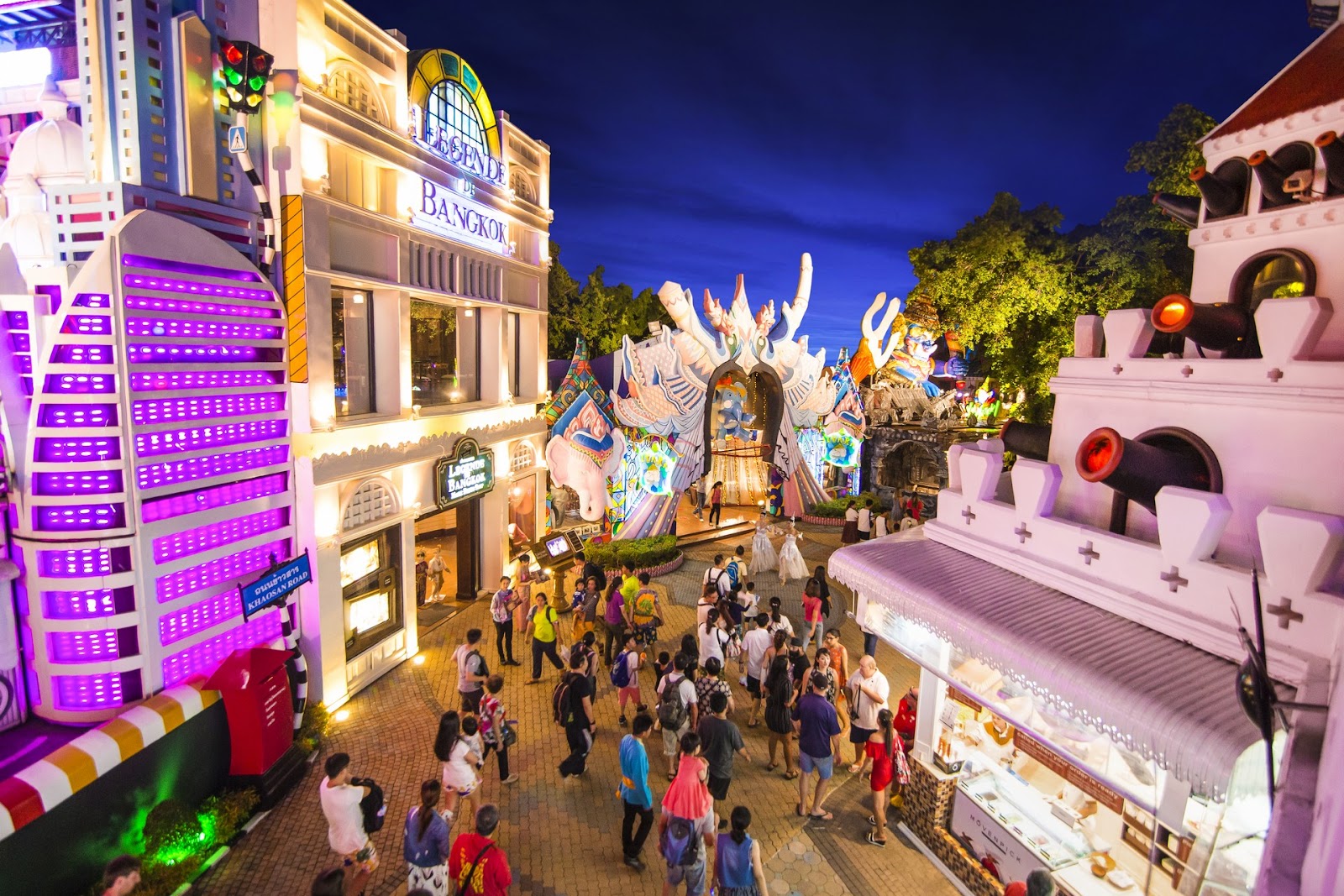 The Main Beach
Travelers have always chosen Kamala primarily because of the beach.
The beach is large and wide, has soft, light sand, and is lined with coconut and casuarina trees.
During the peak season, the sea is crystal clear and very shallow.
Due to some unclean streams releasing brown waters near the southern end, where fishing boats are frequently parked, the northern and middle parts are the most beautiful.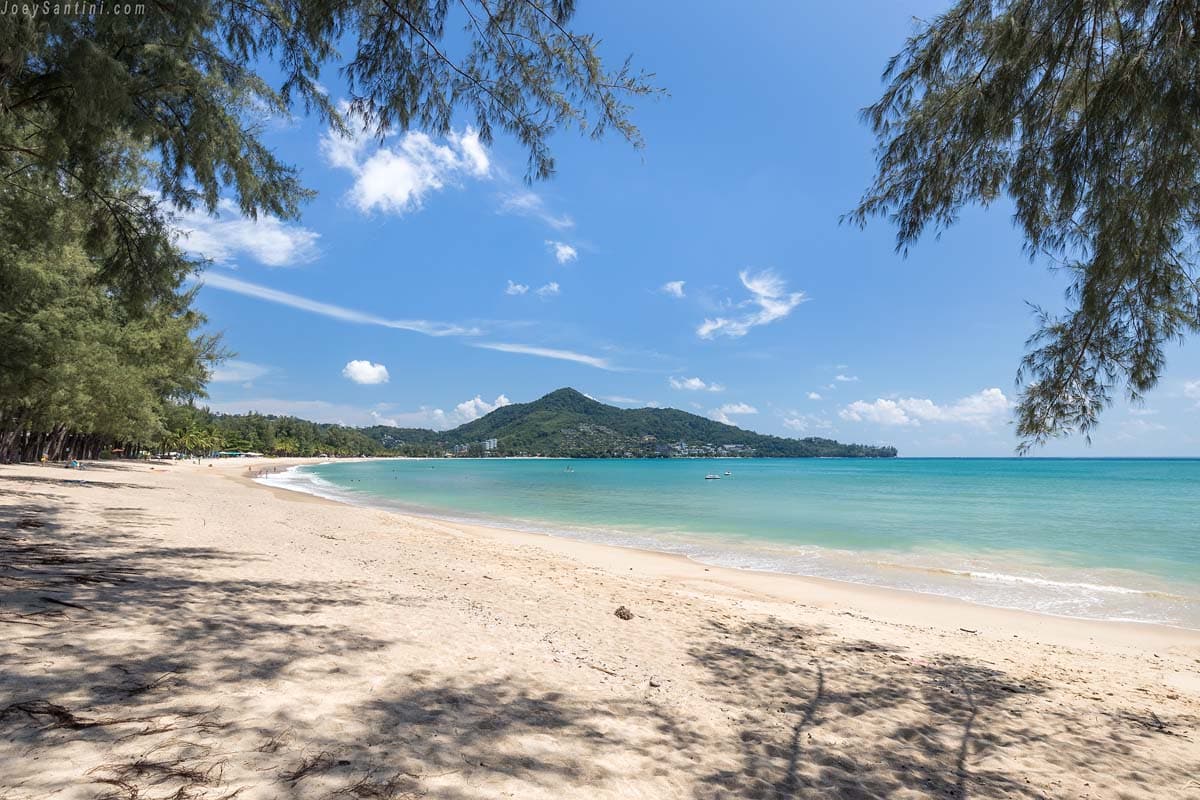 Wat Baan Kamala
A small temple named Wat Kamala can be seen close to the town's entrance. A tiny river flows next to the temple before emptying into the sea.
If you enjoy Buddhist culture, you should visit Kamala's Buddhist temple.
The resident monks are friendly, and you can donate to have a statue of Buddha covered in gold leaf.
Since the tsunami also hit this temple in Kamala in 2004, we are grateful that it has survived.
Do not wear short clothing because this is a holy location.
Unlike other Temples in the Phuket area, only a few tourists are aware of this temple.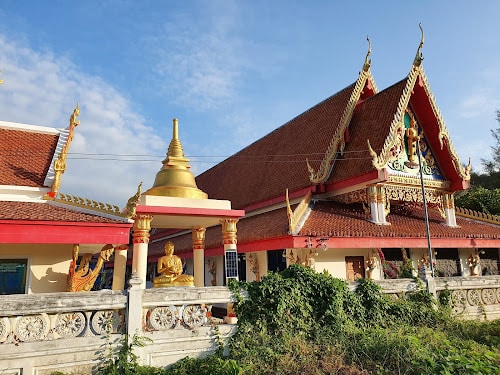 Market Kamala
The market is in the middle, next to FantaSea and Carnival Magic, on Mondays and Fridays, from 16:00 to 22:00.
You can purchase a variety of delicacies in addition to clothing, purses, toys, and souvenirs.
The market can be accessed on foot, around 10 minutes from Kamala Beach. After a day at the beach, it's a fantastic spot to dine and shop!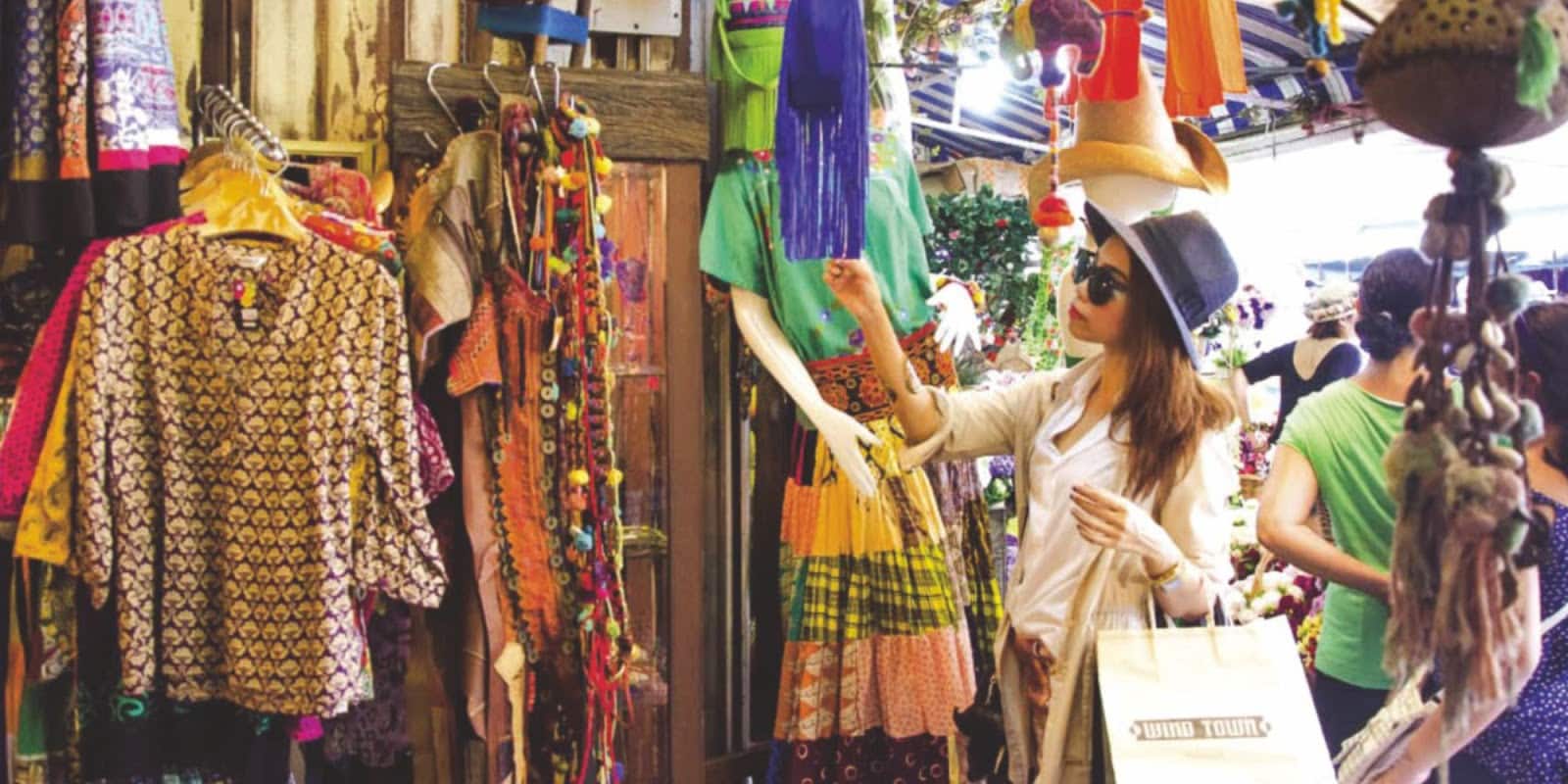 Tsunami Monument Plaza
Tsunami Memorial Plaza, located near tranquil Kamala Beach, is a tribute to the devastation caused by the tsunami that struck Phuket in 2004.
Many different meanings can be attributed to this bronze sculpture.
People say it resembles the formation of a huge wave, which brings back memories of the city's destruction and warns everyone to be on the lookout for the worst-case scenario.
Visit to pay your respects to all those who perished in this catastrophe or to remember this horrible occurrence. The monument is lighted as dusk falls.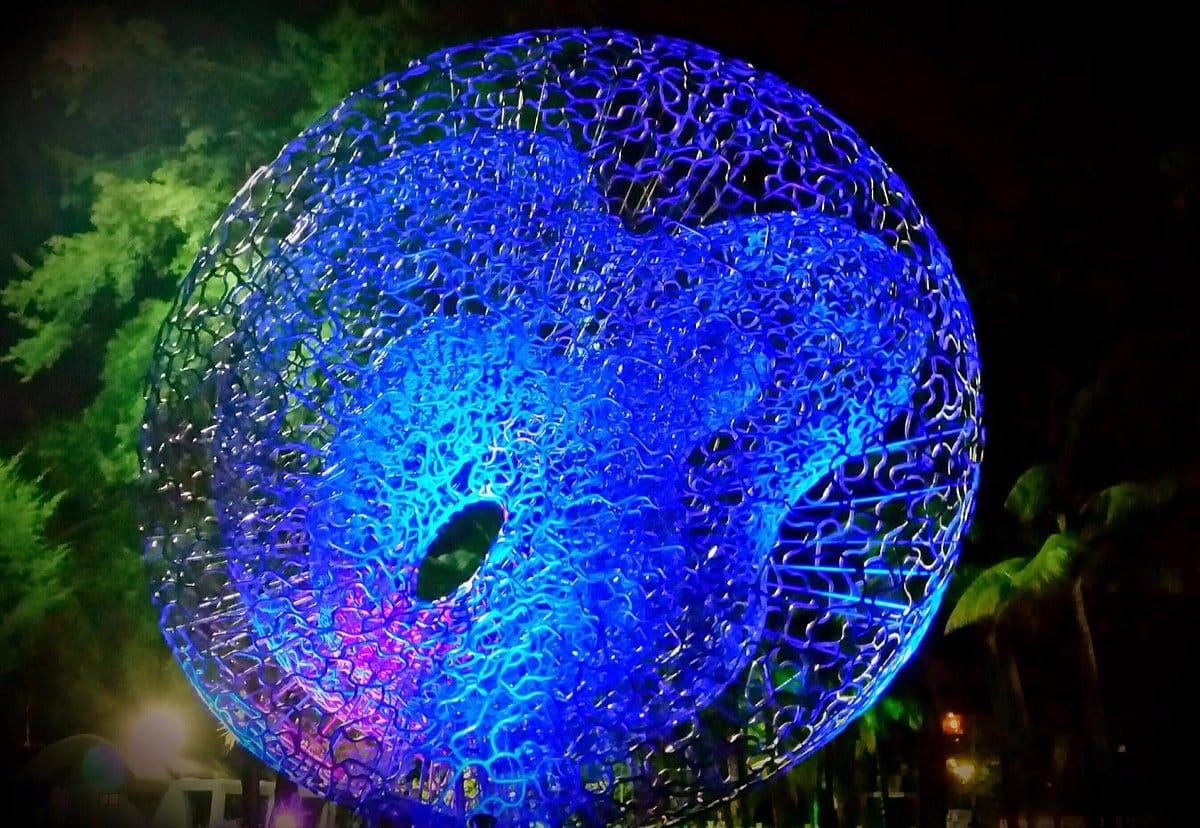 Carnival Magic
The park at Carnival Magic is divided into numerous divisions. Visitors can browse the numerous market stalls selling trinkets and street food at the Carnival Fun Fair. Both kids and adults can enjoy the site's many attractions and play a variety of activities.
Seeing all different kinds of animals as giant parade floats will be so much fun! The webpage for Carnival Magic has more details.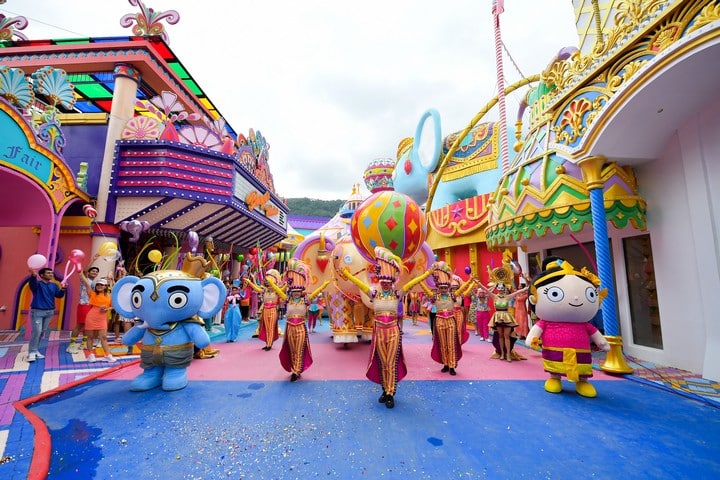 Accommodations
Hotels in Kamala range widely in price from cheap to luxurious. Other guesthouses around the main beach's southern end are reasonably priced, but the sea could be more appealing here.
The Kamala Beach Resort lies in the middle, while the Novotel Phuket, which offers excellent value, is towards the north. Both provide easy access to the beach.
Try the opulent Paresa Resort or the Hyatt Regency for accommodations in the 5-star range.
The Ayara Kamala Beach Resort
What makes this resort on this list?
This resort is in the perfect location. About a 35-minute drive separates the resort from Phuket International Airport, and other tourist attractions are nearby. Patong is a 15-minute drive away, and Kamala Village and Phuket Fantasea are 10 minutes on foot.
All of their services are designed to consider your interests—especially those who value fine dining, fine wine, wellness, and a tranquil, relaxing environment.
Novotel Phuket Kamala Beach
What is it about the Novotel Phuket Kamala Beach that we adore?
At the northern end of Kamala Beach is where you'll find the chic Novotel. Kamala Beach doesn't have a more serene location than this! You can quickly get to the village, where you may eat well and experience much more if you want to find the hustle and bustle.
You can stroll for 15 minutes and be on the quiet and unspoiled Laem Sing Beach, even if you're staying on Kamala Beach.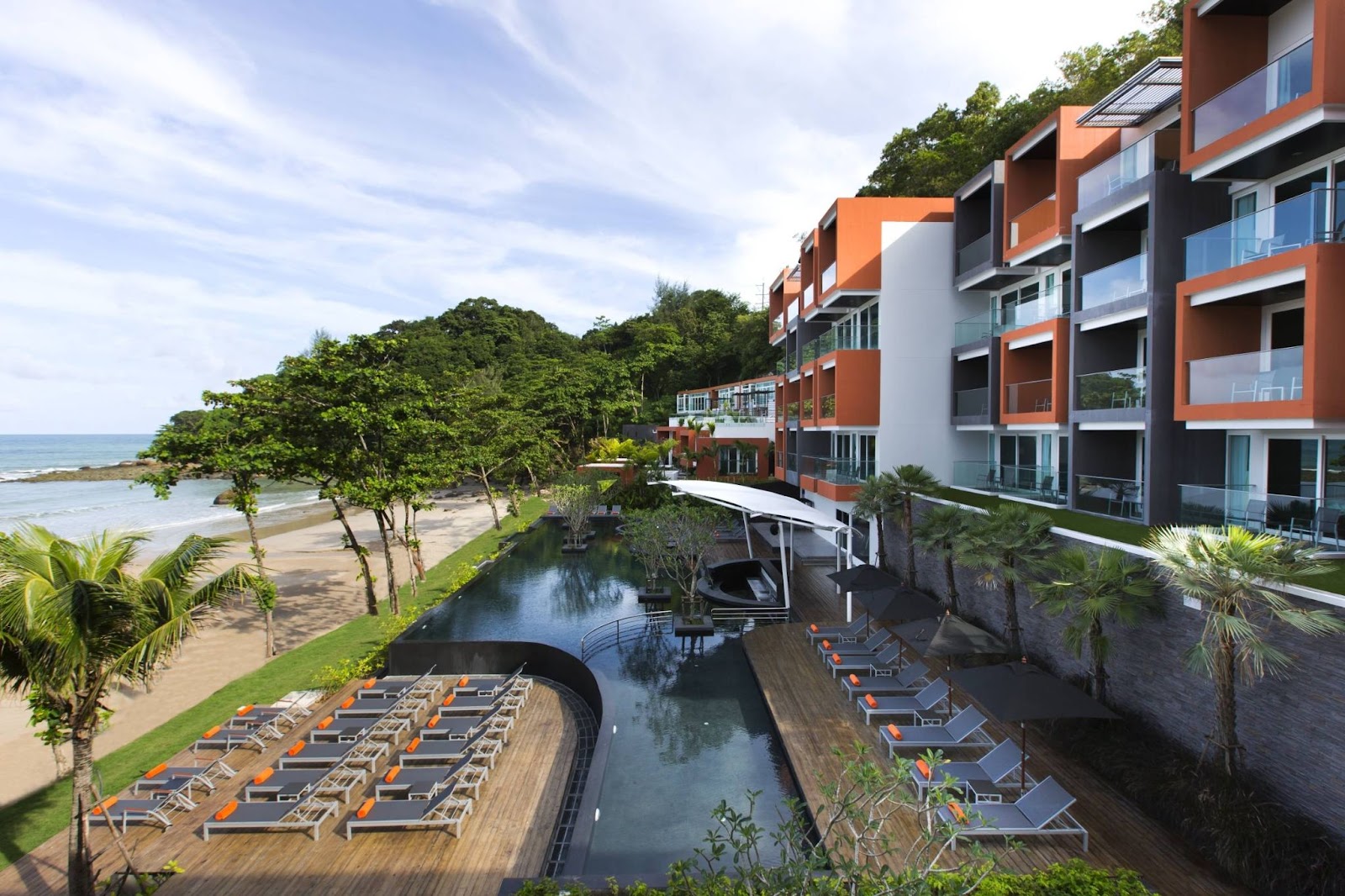 Keemala
Who wouldn't want to sleep in a human version of a bird's nest?
You can look at Keemala! The Bird's Nest Pool Villa is highly upscale, with a sizable double bed enclosed in a mosquito net.
The rustic design is distinctive because the bath seems like it was carved out of a sizable boulder. It is impossible to express the breathtaking beauty of the Kamala area's outlook.
A few kilometers from Kamala Beach, the resort is situated in the heart of a green and lush area rather than right on the beach. You may be in the old village or Kamala Beach in less than ten minutes.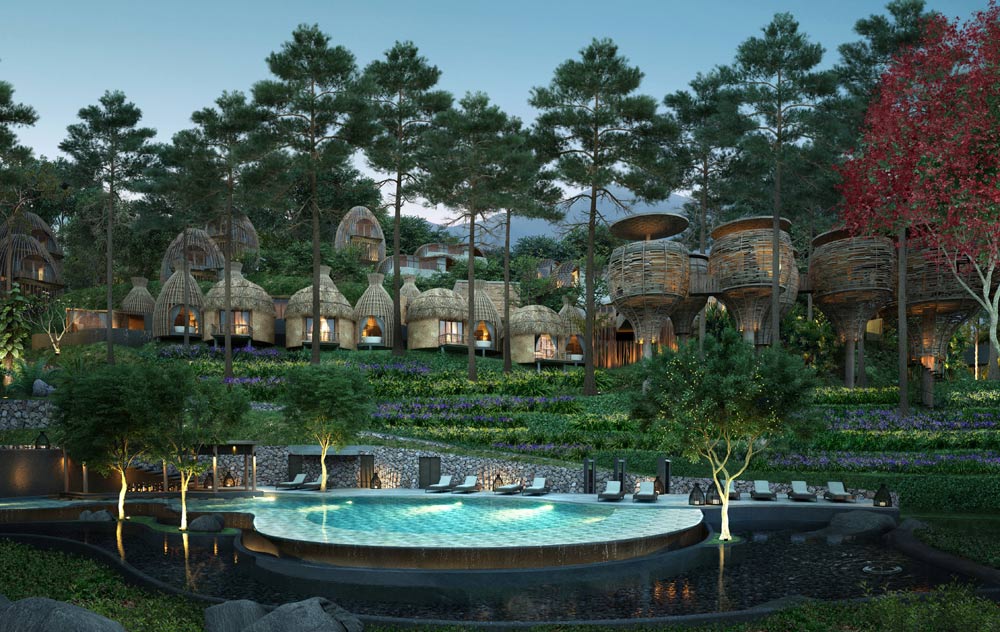 Hyatt Regency Phuket Resort
The magnificent five-star Hyatt Regency Phuket Resort is situated on Rayee Beach, where it takes less than fifteen minutes to walk to the southernmost point of Kamala Beach.
All the kames, public spaces, food and beverage outlets, and recreational amenities within the resort underwent a thorough restoration in 2021.
As the Hyatt brand is synonymous with excellent quality and hospitality—basically, Hyatt always works with pros, and you notice it during your stay as a guest—we are huge admirers of the company.
There are additional possibilities with two bedrooms if you visit Phuket with a family. A worry-free stay in the heart of Phuket is possible at the Hyatt Regency Phuket Resort.
SUPPORT US
By booking your accommodations and trips through the links on our website, we receive a small commission from our partner Booking.com. This will cost you nothing extra. Thanks a lot!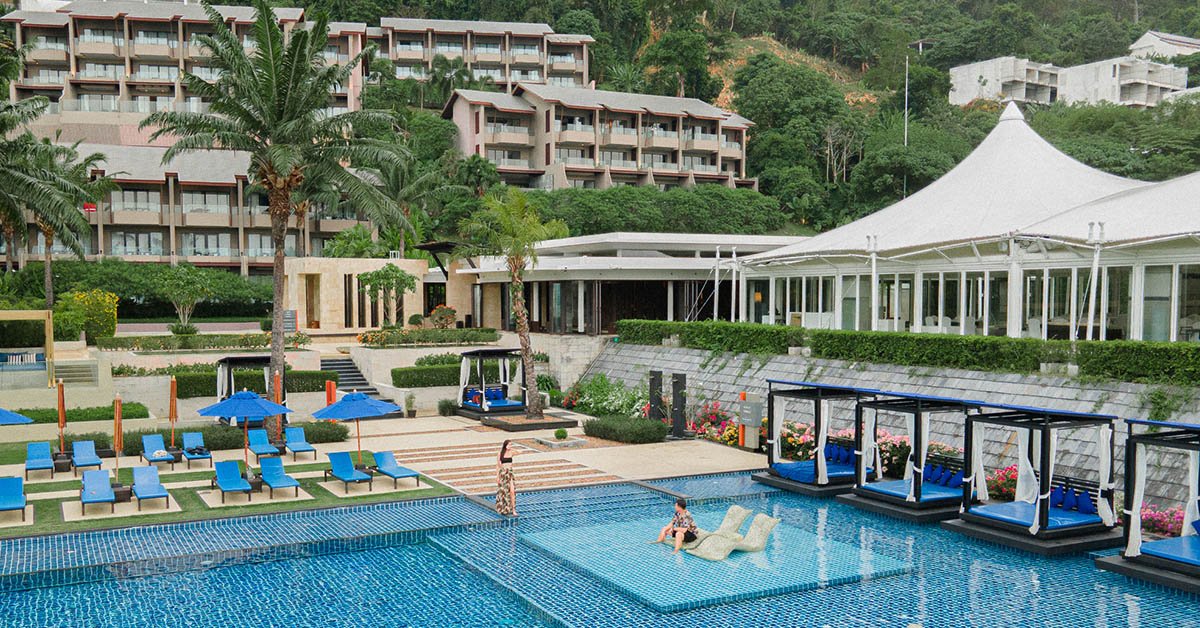 Best places to eat
The numerous little eateries and bars that line the beach over a one-kilometer stretch make Kamala famous. These eateries are fantastic for a leisurely, reasonably priced lunch by the sea, a delicious dinner with a sunset, or a seaside meal.
Blue Manao
Despite the slightly odd name, this restaurant is excellent for savoring fresh, reasonably priced, and incredibly delicious Thai food!
Here, you can get everything from the well-known pineapple fried rice to pad Thai and delectable burgers and crispy calamari.
You can just order one of the wide varieties of traditional Thai fruit shakes to relieve your thirst. Our recommendation is one with lime.
Address: 93 Na Hat Road, Kamala, Phuket, Thailand.
Contact no. +66 83 391 8509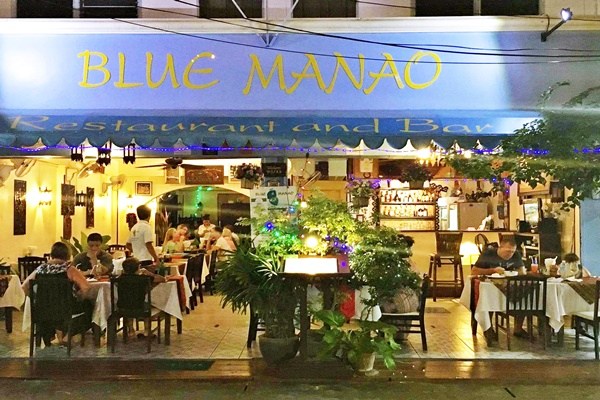 The Memory Cafe
The Memories Café is located in Kamala village. You can enjoy excellent coffee along with some treats at this little but lovely coffee shop.
The brownies, the mango pie, and the almond caramel chiffon cake are a few of the best-selling items. They make everything in-house, and you would love to sample everything!

Address: 33/2 Hua Khuan Tai Rd, Kamala, Kathu District, Phuket 83120, Thailand
Contact no. +66 86 947 7921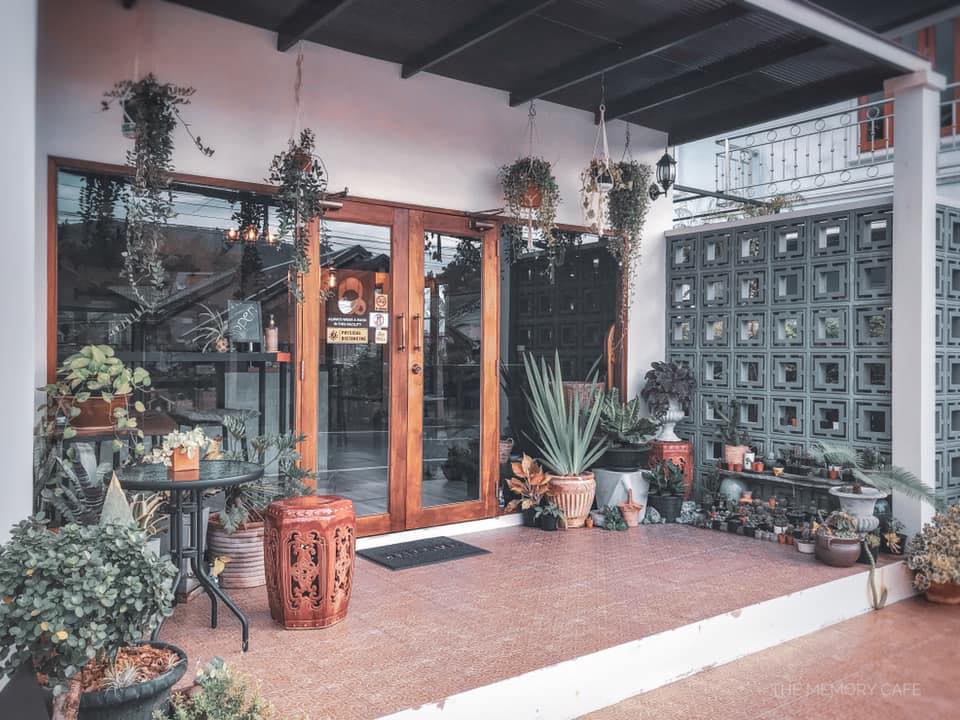 SMILE BAR
Smile Bar is a well-known beachfront restaurant and bar with a beautiful location just across from the beach and the water. The space has recently undergone renovations, making it brighter and more inviting.
The staff speaks excellent English and is quite pleasant. Although the cuisine is fantastic, the grilled chicken at Smile Bar is its claim to fame.
Address: 97/85 Kamala Beach Road Soi Kamala Police Station Kamala, Kathu District, Phuket 83150
Hours: 10 am – 12 am
Phone: 089 677 4851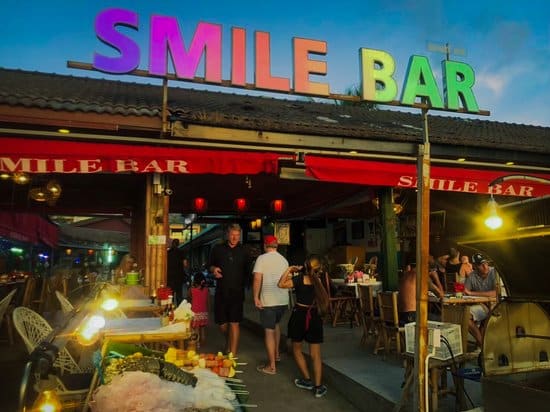 Boat Bar & Restaurant
They offer pizza and a variety of Thai food at a reasonable price. Great for cocktails at dusk too! This Boat Bar is a simple but popular restaurant on the beach and the best staff service who are very friendly.
Address: Kamala Road, Soi 16 Kamala, Kathu District, Phuket 83120
Open: 11 am – 10.30 pm
Phone: 083 175 7664
Plum Premium Steakhouse
With breathtaking seaside views, this restaurant is lovely. Ideal for admiring the sky and water. The degustation menu is vast with six dishes and provides a fantastic service.
Overall, the venue, the view, and the degustation menu make it a unique experience.
Address: 18/40 Moo 6, Layi-Nakalay Road, Kamala, Phuket 83150
Location: Cape Sienna
Phone: 076 337 300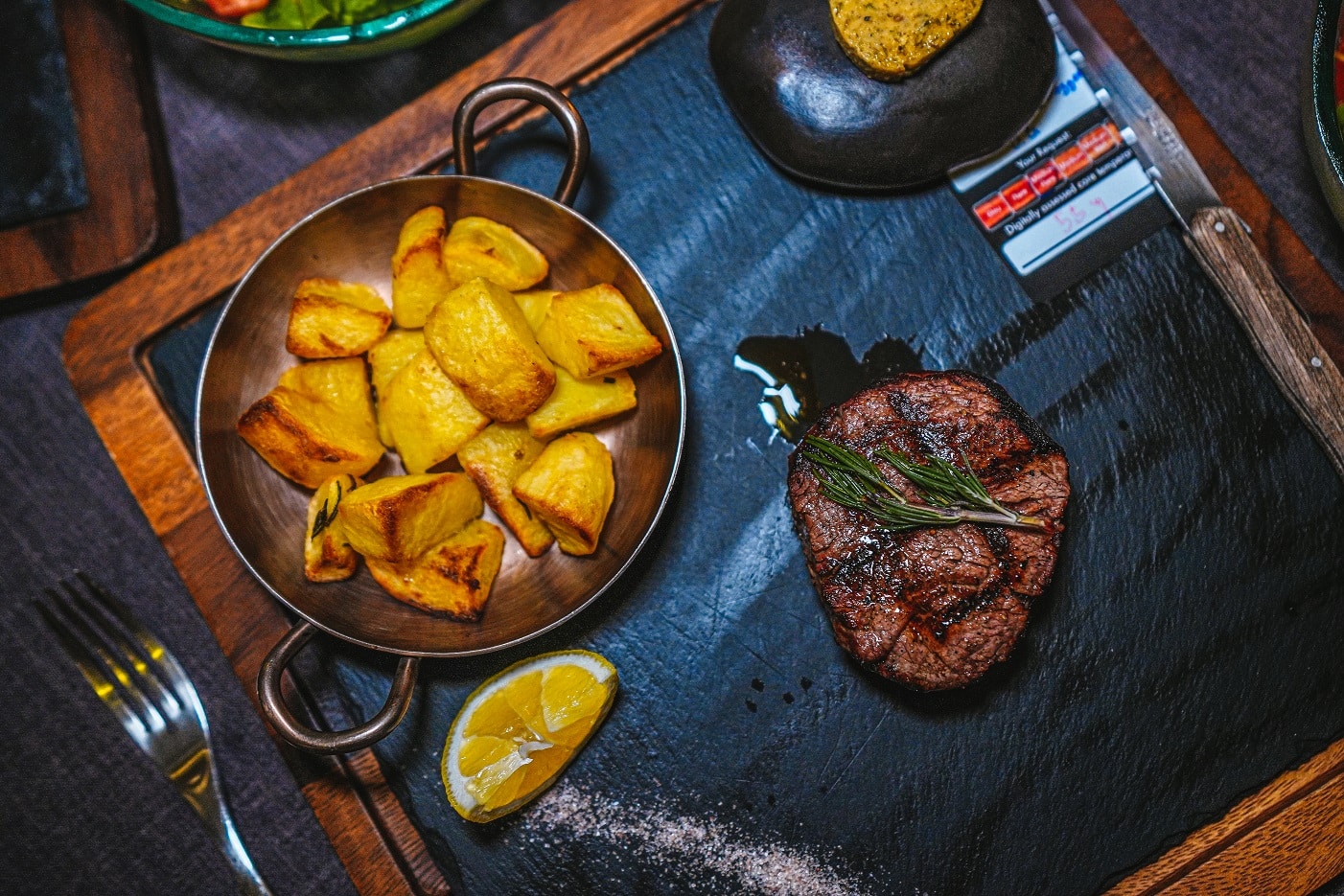 Activities
Here are some exciting activities you can take part in at Kamala Beach.
Water sports
In Kamala Beach, the water is ideal for swimming, and the most incredible places to snorkel are between the rocky outcrops to the north.
If you need snorkeling equipment, you can rent it from beach bars on the boardwalk or those selling snorkeling supplies along Kamala Beach.
You can also rent kayaks and stand-up paddleboards around the region and see nearby beaches.
Jet skiing and parasailing are also options, and these activities are best enjoyed from November to March. You can also ride a banana boat through the water during peak months.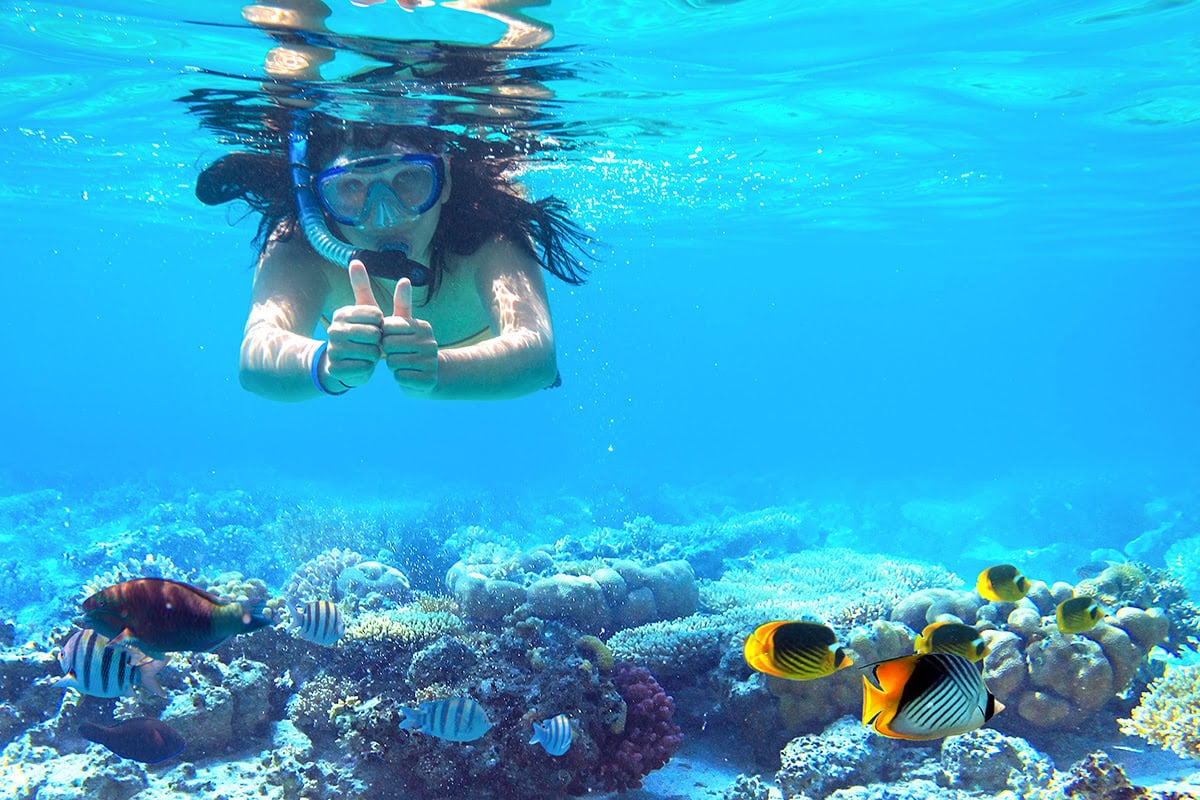 Massage at the beach
Of course, Kamala Beach also offers massage services. There are many massage studios where you can schedule a massage on the seafront and in the village.
Have a massage right there on the beach, ideally around dusk. You will pay 300 Baht for an hour-long foot or Thai massage and an additional 100 Baht for an aromatherapy massage.
After your massage, you can unwind with a pleasant drink and a stunning fire show at several locations on Kamala Beach in the evening.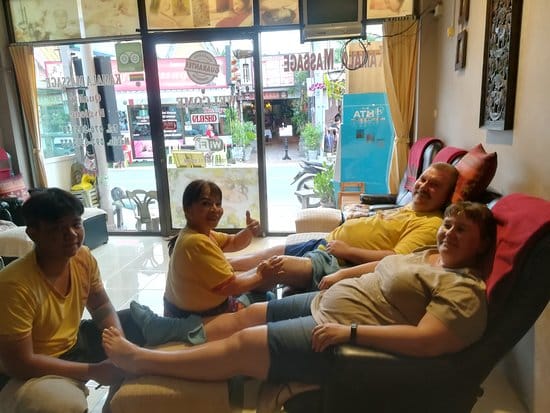 Jungle Trekking & Hiking
Villa Tantawan, situated on the hills overlooking Kamala Beach, is among the most incredible spots to enjoy Phuket jungle hiking.
You can stroll across the hill to reach Kathu waterfall and Kalim View Point. A pure tropical environment and incredible panoramic vistas will surround you.
Most routes are incredibly steep and typically hot and muggy here. Due to this, we only advise relatively fit individuals who are accustomed to hiking to participate in this activity.
Moreover, make sure you pack lots of water and wear appropriate footwear.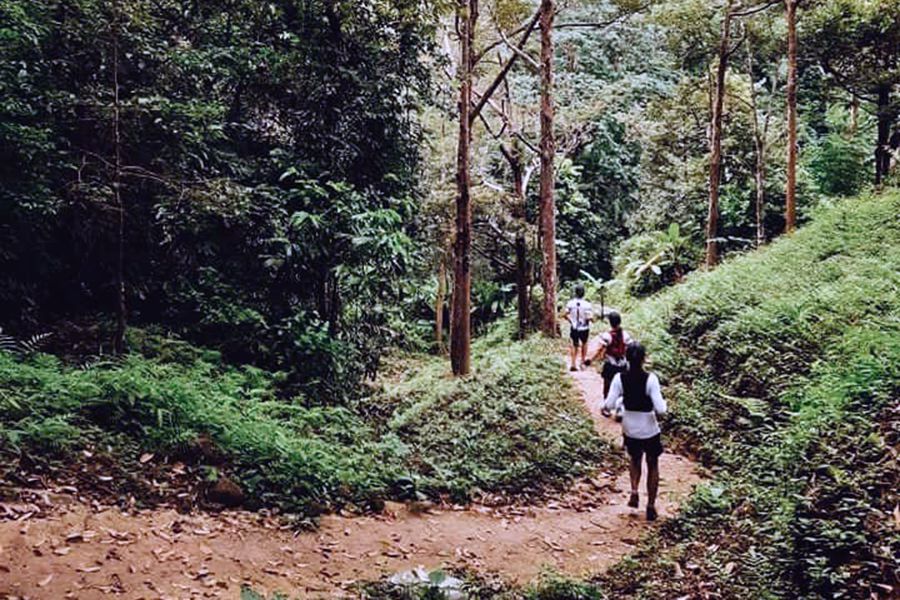 Surfing Kamala Beach
Kamala Beach has some of the best waves in Thailand! Typically, the northern edge of Kamala Beach has the calmest waves.
The Phuket Watersports Club near the beach's northern end offers surf training and is an excellent place to go if you need to hire a board.
Surfing in Kamala is possible only between May and November. During the rest of the year, the sea is mostly flat.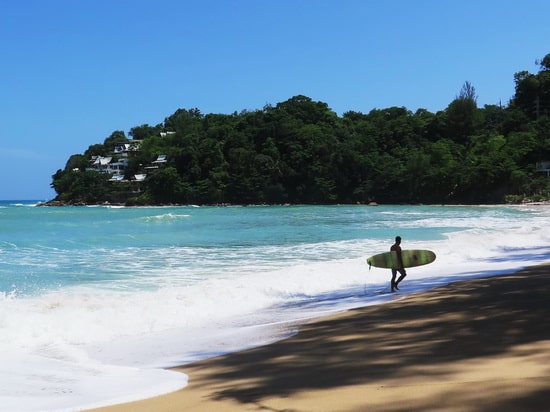 Kamala Beach Nightlife
There are several hotspots where you can savor international libations, delectable treats, and top-notch music such as soul, cool jazz, funky house, and techno.
Kamala's nightlife is just as vibrant, with good restaurants and bars nearby.
While you are still in Phuket, there is still some traditional nightlife. It is nothing like Bangla Road, but it gives the street more flavor and color.
The go-to spot for a laid-back hangout by the water with delectable seafood, light beachside foods, exciting drinks, and hand-picked wines is The HQ Beach Lounge.
Visit the Kamala Beergarden if you want a casual pub-style meal. This outdoor bar offers both Thai and Western cuisine on its fantastic menu.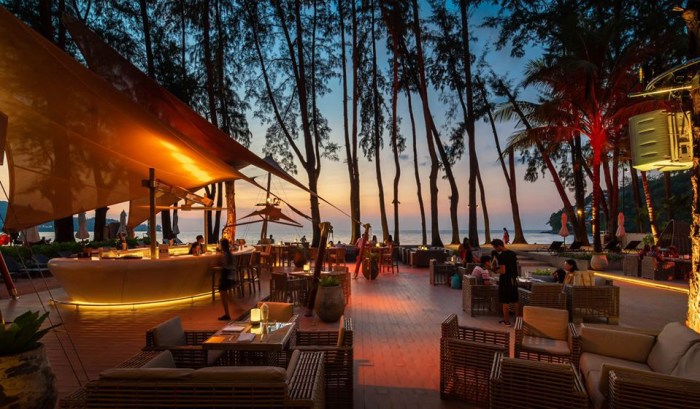 The best time to go to Kamala Beach
Here are some details to aid you in making your choice:
Kamala Beach experiences its most pleasant weather in January, February, and March.
Generally speaking, the entire year is warm. May, June, July, August, September, and October are the wettest months. All year round, the sea is warm enough for swimming.
Frequently asked questions
What in Kamala shouldn't I miss?
Make a good impression on loved ones back home by taking a selfie at Phuket Fantasea.
What activities are free in Kamala?
With free attractions like Hua Beach, Big C Market, Tsunami Monument, and Kamala Beach
available in Kamala, your vacation need not break the bank.
How far is the airport from Kamala?
Kamala Beach is on the west coast of Phuket: 22 km from Phuket International Airport, 10 km from Patong Beach, and 27 km from Phuket Town.
What should I do if I show signs of COVID-19 when I get to Kamala Beach?
If you need help, visit the national COVID-19 website or call the COVID-19 Helpline 1422
Bottomline
Kamala is a stunning beach that is frequently overlooked. However, this low profile is the best way to keep your favorite beach to yourself and is also why so many visitors come back each year.
In addition to being a fantastic place to visit on its own, Kamala Beach is ideally situated for visiting the rest of the island. The best beaches in the south, notably Kata & Kata Noi, can be reached in an hour's drive.
To learn more about the beaches nearby, check out our list of 13 Most Exotic Beaches in Phuket before you make your decision.
Editor - Thailand Nomads
Cindy quit her 9 to 5 job to pursue her passion for exploring mesmerizing locations in Thailand. She has been living here for the past 5 years now and through Thailand Nomads, she shares her experiences and insights about the must-visit places in Thailand.
Email: cindy@thailandnomads.com