Temples are one of the best sources of knowledge about the culture and lifestyle of the people of a particular community or area.
Therefore, we highly recommend you add at least one temple to your itinerary irrespective of where you are going.
In this article, we are listing down the best five temples in Pai that you should definitely visit.
5 Best Temples in Pai- 2023 Update
1. Wat Luang
Centrally located in the busy sub-district of Pai, this temple houses one of the most sacred Buddha statues of Pai.
It is one of the oldest temples in Pai with a very long history. The place is very peaceful and best for relaxing, meditation, and contemplation.
The temple is very close to the walking street and hence easily accessible. There is a big parking facility right outside the temple where you can safely park the vehicle.
The entry fee at the temple is 20 Baht which is utilized towards maintenance. You will find the monks to be very friendly and approachable.
Location: 230 Moo, 1 1095, Pai, Pai District, Mae Hong Son 58130, Thailand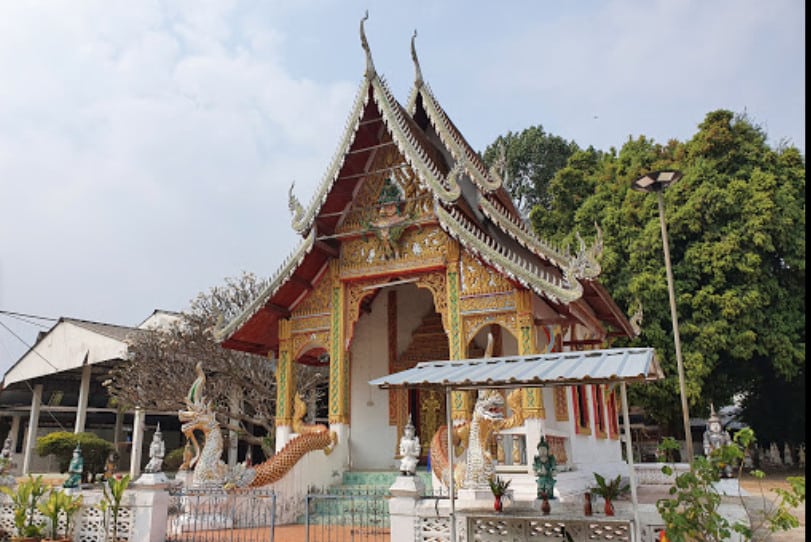 2. Wat Klang
The temple has a unique art of its own. It has a Thai Yai style pagoda in the middle of the temple. The pavilion of the pagoda features a golden crowning at the top and is surrounded with Mon style pagodas.
At the base of the pagoda, you will see arches that have Buddha statues inside.
It is inspired by Burmese architecture. It was once an abandoned temple, but ever since its renovation, it has become one of the most popular temples in Pai.
The highlight of Wat Klang is the Shan Pagoda. There are no car parking facilities here, so you will have to park at Wat Luang parking.
There is no admission fee for visiting Wat Klang. You can also take the elderly and disabled people along as the temple has a wheelchair facility.
The temple complex is huge and very peaceful despite people flocking the place at all times.
Location: 9C5V+W27, Pai, Pai District, Mae Hong Son 58130, Thailand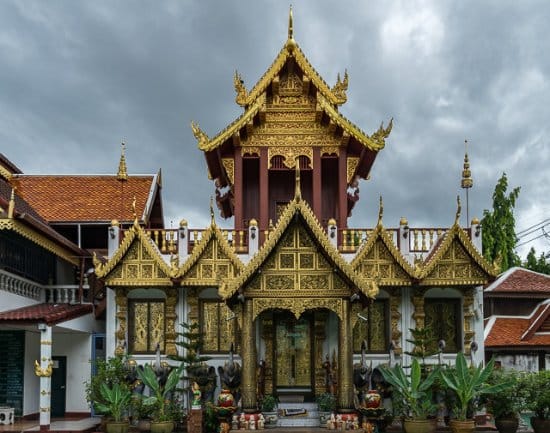 3. Chedi Phra That Mae Yen
It is another very popular temple in Pai that offers a panoramic view of the entire city from up there. Chedi Phra That Mae Yen is located at a distance of 2 km from Pai.
The temple has a monumental staircase that you can easily spot from the street.
The stairs lead to the top of the temple where there is a huge white Buddha statue. The stairs are not too high hence anyone with average fitness can climb up to the top.
However, do carry a water bottle because sometimes it gets too hot up there.
Location: 8FX3+VHX, Mae Hi, Pai District, Mae Hong Son 58130, Thailand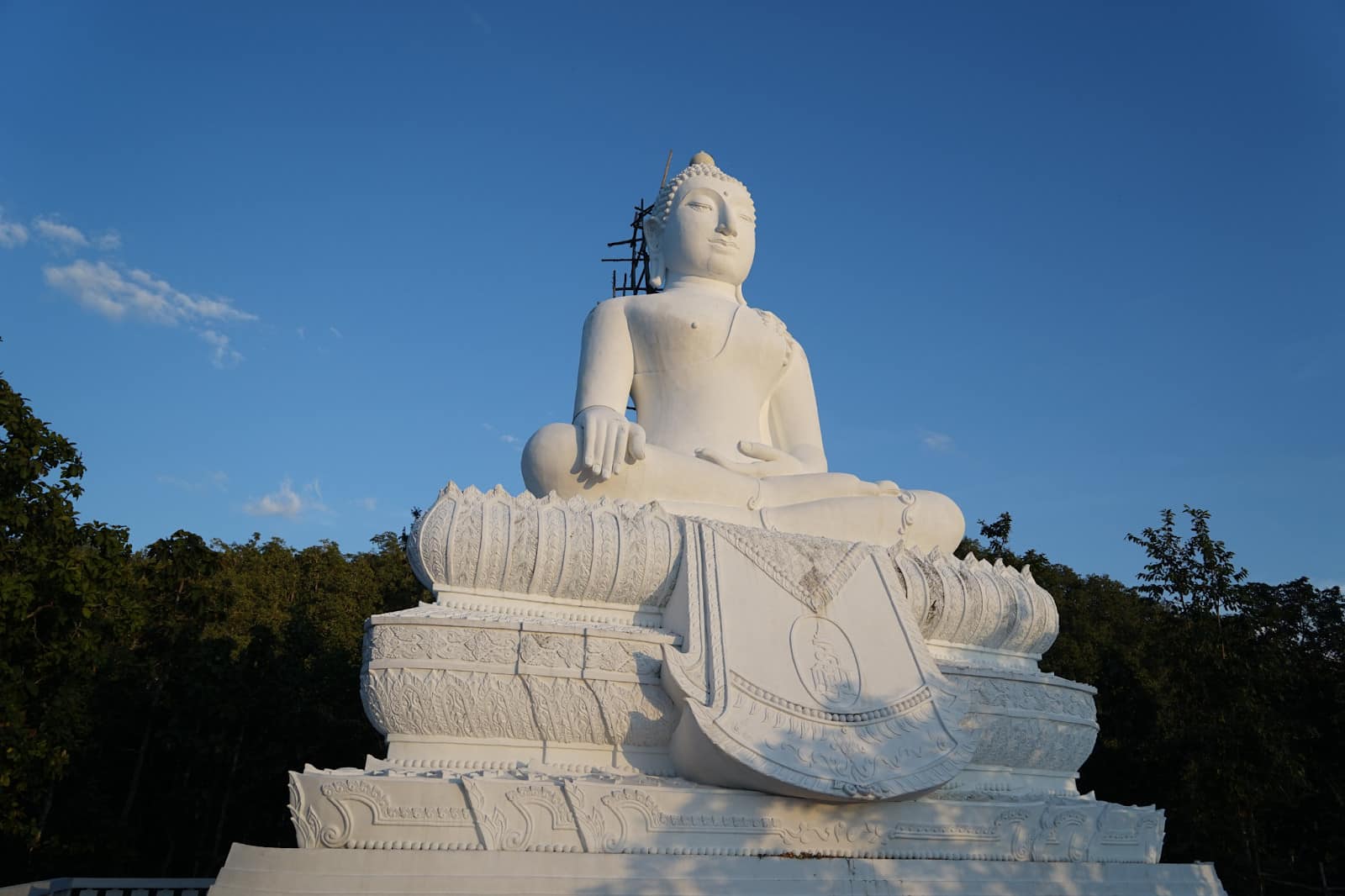 4. Wat Pa Kham
This temple was built years ago and its architecture is inspired by the people of Tai Yai. The main attraction of the temple is the huge Buddha image-highest in Mae Hong- that is placed in the middle. There is a white jade Buddha with beautiful art on it.
Due to its central location, the temple is usually crowded by both locals as well as tourists. It is very close to the walking street.
Although the temple is not as magnanimous as the other temples in Thailand, it is very peaceful and gives good vibes.
Location: 9C5V+PHM, Pai, Pai District, Mae Hong Son 58130, Thailand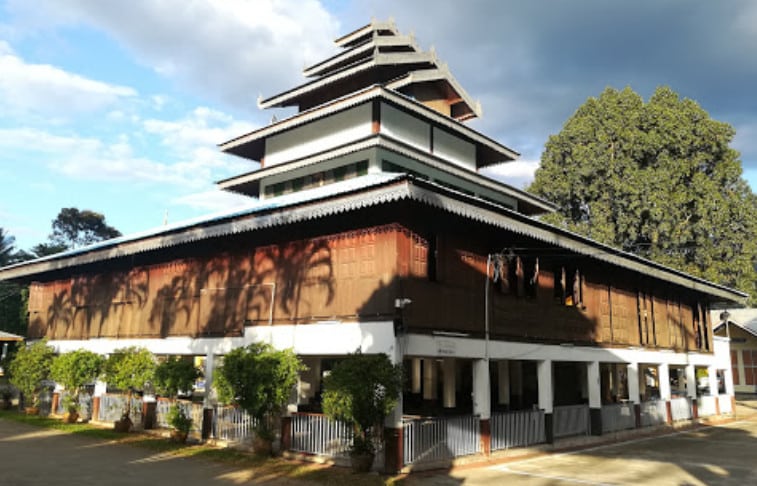 5. Wat Si Don Chai
It is among the most beautiful Buddhist temples in Pai. Wat Sri Don Chai is the first temple in Pai established in 1312.
The temple is built in the Lanna architecture style and is guarded by a pair of mythical creatures with carefully depicted genitalia.
The temple is located at a distance of 10 minutes from Pai. It features a very sophisticated state-of-the-art design and architecture which is phenomenal.
The fantastic design and architecture symbolize how rich in culture, tradition and belief the ancient period used to be.
Location: 230 Moo 1 1095 Pai, Pai District, Mae Hong Son 58130, Thailand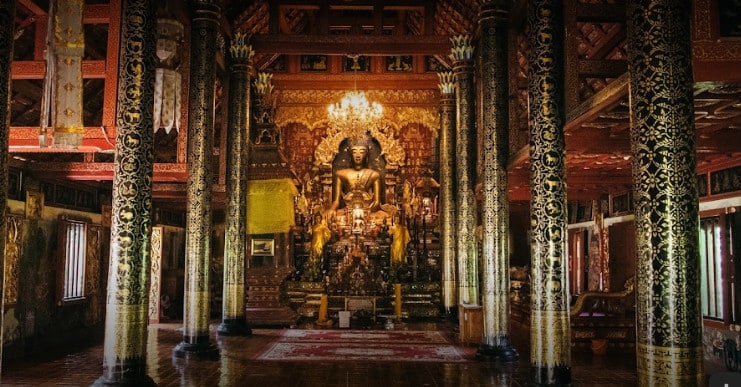 Conclusion
All the five temples mentioned above have a very unique vibe that you must definitely experience on your visit here. It could be a source of great learning along with recreation.
Therefore, keep this list handy when visiting the beautiful city of Pai.
Hi, I'm Justin Pearce - a passionate traveler who has spent over 6 years of his life exploring lesser-known yet mesmerizing locations in South-East Asia. I am an avid biker who likes covering long distances on a bike. Through Thailand Nomads I want to share my tips and tricks for exploring some of the most popular tourist destinations in Thailands.