Over the years, Phuket's elephant sanctuaries have garnered attention from all over the world. Your Thailand trip would become even more adventurous and appealing by adding at least one elephant sanctuary to your itinerary.
These elephant sanctuaries in Phuket have evolved to be a popular tourist destination as people's compassion for animals has grown through time. Since elephants are among the most sociable animals, spending time with these magnificent creatures may be soothing.
Visiting a sanctuary could be a wonderful chance to learn about elephant behavior, the significance of elephants in Thai culture, the individual histories of the elephants, and how they came to be housed in the sanctuary.
Experience the magic of these gentle giants at the best ethical elephant sanctuaries in Phuket, where compassionate care, conservation, and unforgettable encounters come together for a truly meaningful adventure.
4 Best Ethical Elephant Sanctuaries in Phuket – 2023 Guide
What's With 'Ethical' Elephant Sanctuaries?
Are you wondering why we have added the word 'ethical' to the elephant sanctuary in our article?
Well, that is because not all sanctuaries in Phuket are ethical.
At present, there are roughly 3,500 farmed elephants and 3,340 wild elephants in Thailand.
However, despite being the national symbol, most elephants have to go through morally unacceptable tourist interactions. You might accidentally support animal cruelty without even realizing it if you are not careful.
There are over a hundred elephant parks scattered all around Thailand. In most of these parks, elephants are abused, injured, and used to perform stunts and transport tourists.
These parks label themselves "eco-friendly," "ethical," or "sanctuaries," but it is just an attempt to attract customers.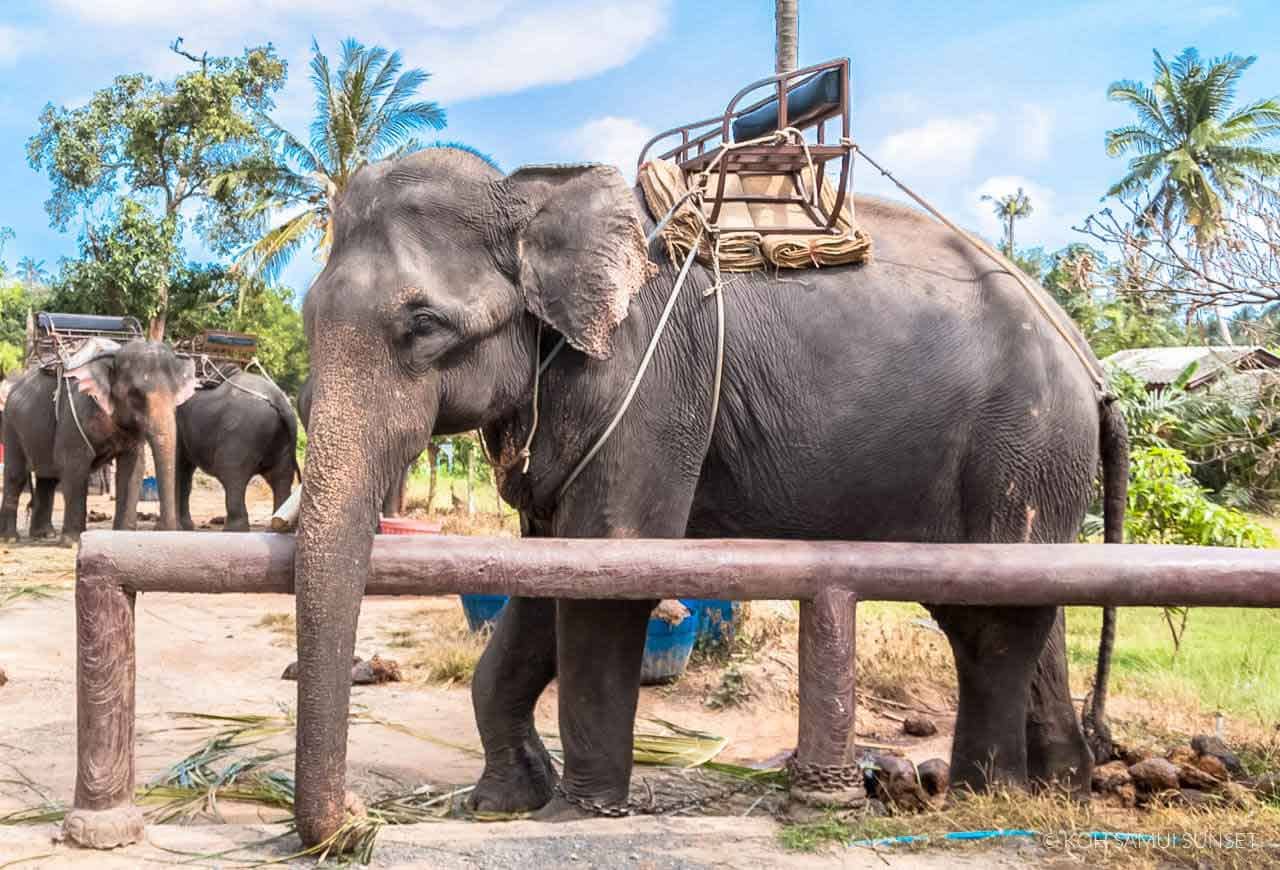 What Are Ethical Elephant Sanctuaries?
Ethical Elephant Sanctuaries are the places that properly care for these wonderful creatures, as opposed to regular elephant camps that focus emphasis on animal displays.
The majority of elephants are retired or saved from the businesses of elephant trekking or animal exhibitions.
Animal care and proper treatment of animals are the main concerns of all sanctuaries. You won't be able to ride elephants or watch them do tricks at a sanctuary.
However, you will have the opportunity to connect with them through activities that are enjoyable for both of you!
Your actions will be recorded, and All Sanctuary will give you free round-trip transportation and images!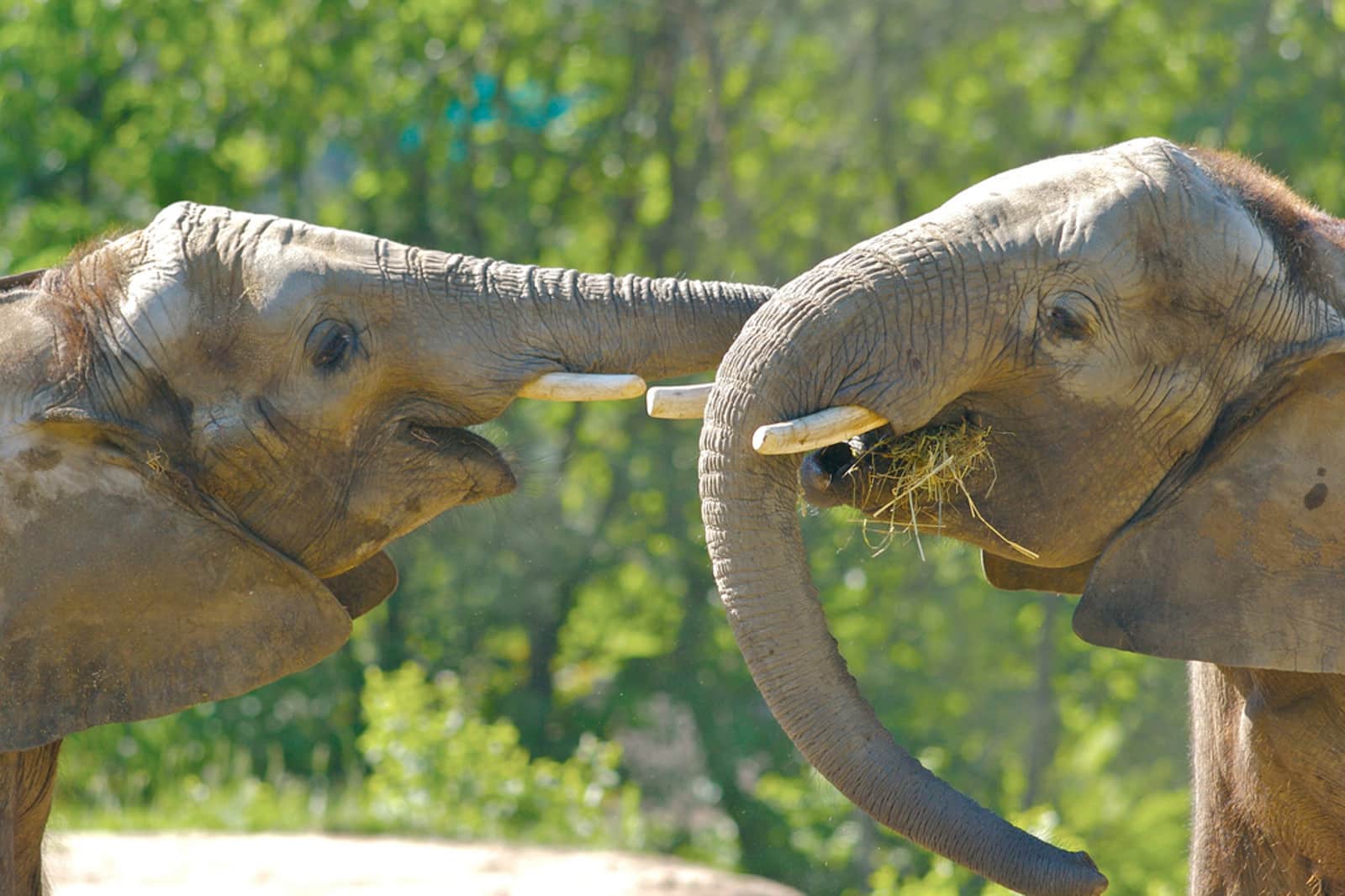 Best Ethical Elephant Sanctuaries in Phuket
1. Phuket Elephant Sanctuary
It is the pioneer of ethical sanctuaries that introduced the concept of ethical elephant tourism in this region. Phuket elephant sanctuary borders Khao Phra Thaeo National Park.
It is an ethical elephant sanctuary in Phuket that work diligently to create an environment that is as natural-friendly as possible for visitors and the animals.
The Sanctuary is more like a luxurious retirement home for the elephants that had to endure difficult times with their captors before being saved and brought here.
If you choose to go on one of their regular tours, you may catch a glimpse of the majestic giants roaming around the verdant surroundings and recapturing their untamed sides.
Alternatively, you can watch them bathe, play, forage, and roam freely in their natural habitat. New elephants get added each year to this ever-growing family.
If you plan a visit here, you'll get a chance to make friends with Dok Gaew, Cattleya, Sai Tong, Tong Kwaw, Jan Jao, Gaew Ta, Madee, and Kannika.
Timings: 10:00 AM - 1:00 PM
Location: Collection from Monkey Pod Café, Paklok
Price: 3000 Baht for adults, 1500 Baht for children below 12 years old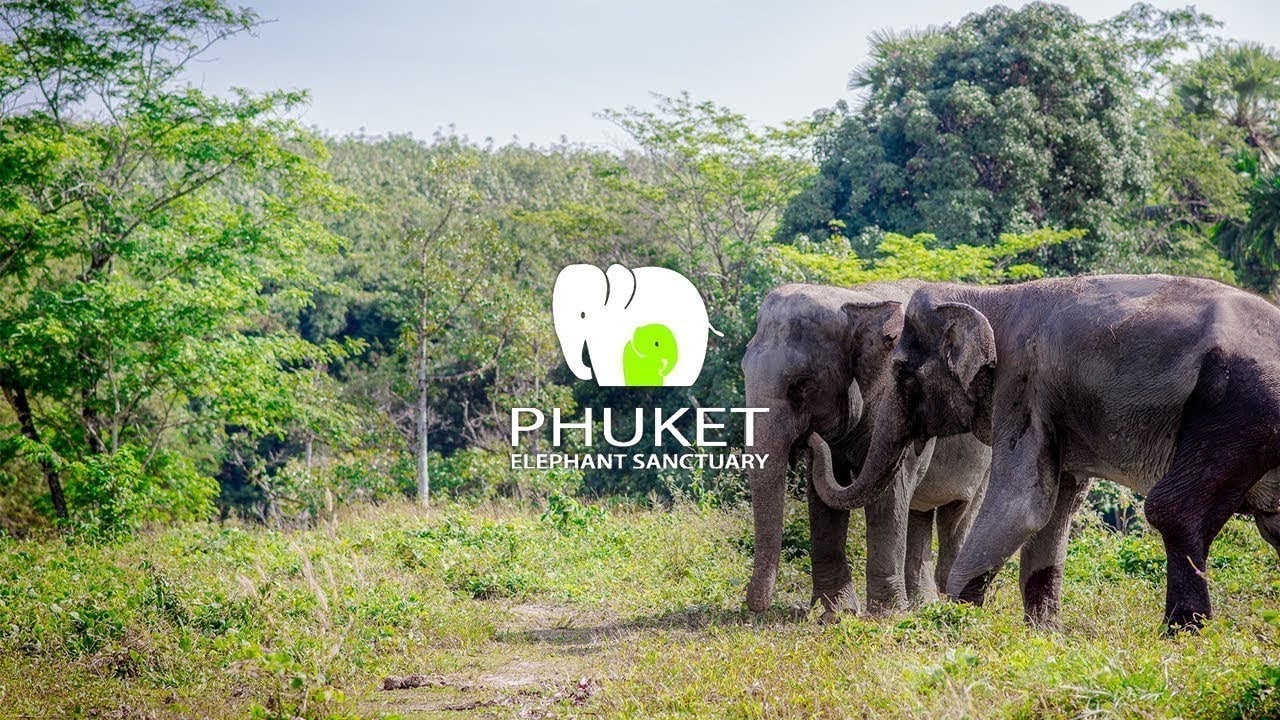 2. Elephant Retirement Park
A refuge for retired and rescued elephants, Elephant Retirement Park Phuket, offers natural settings where elephants are free to wander, graze, and swim.
3.5 hours of activities are dedicated to treating elephants in the Half Day Elephant Care program. The activities here include feeding the elephants their preferred meal or giving them a mud bath.
You will educate yourself about them, cook for them, feed them, give them sand baths, and take care of them.
The sanctuary is solely committed to preserving an ideal living environment for the elephants; as a result, they only permit tourists to travel in small groups.
One can choose from a few packages to explore the many activities offered here. You may choose from the following packages: Half-Day Elephant Care, Private VIP Elephant Care, Honeymoon Elephant Care, Volunteer Elephant Training, and Corporate Team Building.
There is a buffet lunch for both vegetarian and non-vegetarian visitors s part of the package.
Additionally included in these packages is a pick-up service from your accommodation, which may be located anywhere in Phuket.
Timings: 07:30 AM - 05:00 PM
Location: Soi Cherngtalay 1, Bangtao
Price: 2600 Baht for adults, 1800 Baht for children below 10 years old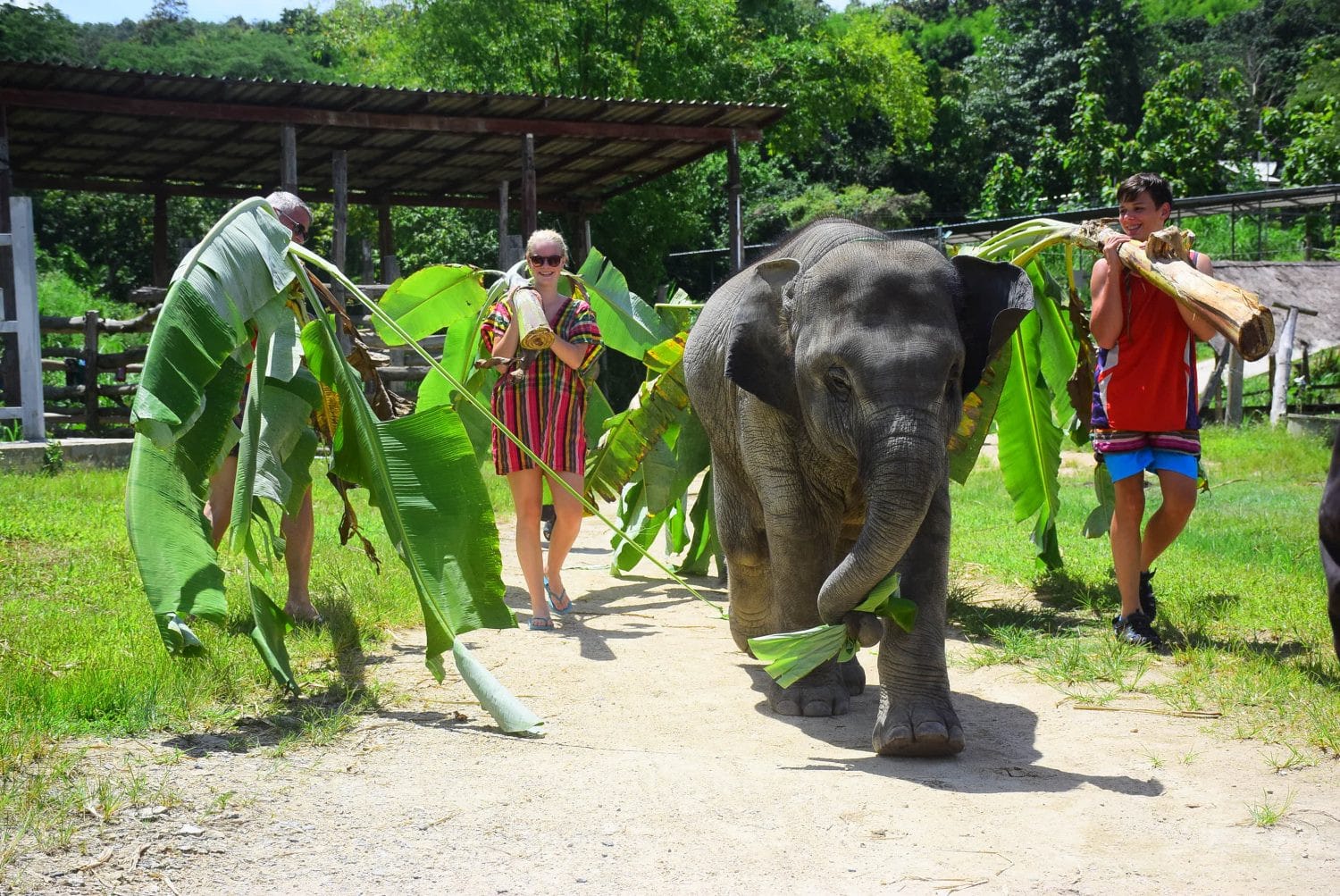 3. Elephant Jungle Sanctuary
Elephant Jungle Sanctuary offers the most affordable pricing for Half Day Elephant Care Programs.
With the overwhelming response they received over the years, they have expanded to three venues - Chiang Mai, Phuket, Koh Samui, and Pattaya.
The sanctuary offers a breathtaking view of the beaches and woods and is situated close to Naithon beach.
You will enjoy swimming, tubing, and bathing the elephants in their habitat, along with learning about their history and behaviors.
Giving an elephant a mud bath and then helping them wash off in the river is surely a unique experience that you can get here.
Visitors are also permitted to feed and pet the inmates of this facility. Make sure to take a tonne of special photos with these enormously attractive creatures.
Pickup from your accommodation is also included in the tour's cost.
Due to the short distance and the scenic surroundings, including beautiful agricultural regions, beaches, and hills, the trip to the Elephant Jungle Sanctuary will be enjoyable.
You will be paired with an English-speaking guide upon arrival at the sanctuary, who will teach you about the behavior and habits of the animals.
To feed the elephants, you will receive sugarcane and bananas. Your tour guide will gladly tell you the history of each elephant you pass while leading you around the sanctuary.
You will be brought to an excellent Thai buffet after spending a lot of time with your new friend, where you may enjoy the well-known Thai specialties.
Timings: 08:30 AM - 06:30 PM
Location: Hills behind Naithon Beach
Price: 2500 Baht for adults, 1,900 Baht for Children below 10 years olds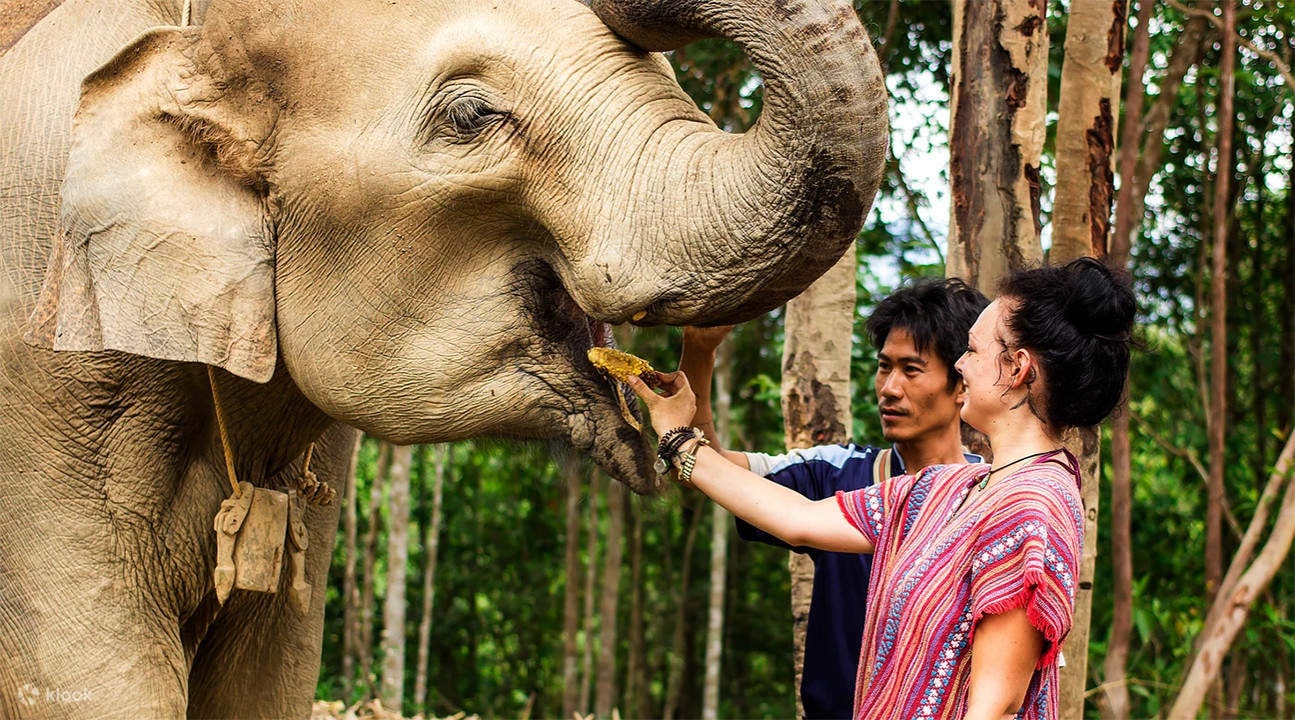 4. Phang Nga Elephant Park
Phang Nga Elephant Park is a tiny family-run park that has been operating for the past 150 years.
Every generation of the family that has cared for elephants has had the chance to learn something new about them.
Of all the elephant sanctuaries in Phuket, this one has the most attention to detail. The park is an hour's drive from Phuket.
It is a mini traditional Thai village where over 30 individuals live with their families and friends.
The owners take every measure to safeguard these priceless individuals with the belief that ethical elephant tourism will rescue the species.
They take all necessary measures to educate people around the globe about the beasts and are vehemently opposed to any unnatural methods that can jeopardize the welfare of elephants.
Visitors are permitted to bathe and feed the elephants at Phang Nga Elephant Park. They are also given the option of riding on their necks, which is seen to be far less destructive than the custom of humans sitting on the animal's spine.
Only individuals over the age of seven are permitted to use the riding-on-the-neck service. The institution offers a much softer "Kids Elephant Experience" for youngsters below seven.
While visiting, you may participate in a Thai cooking class and have a delectable Thai lunch.
Timings: 09:30 AM - 06:00 PM
Location: Route 3059, Phang Nga
Price: 4900 Baht for adults, 2900 Baht for children below 14 years old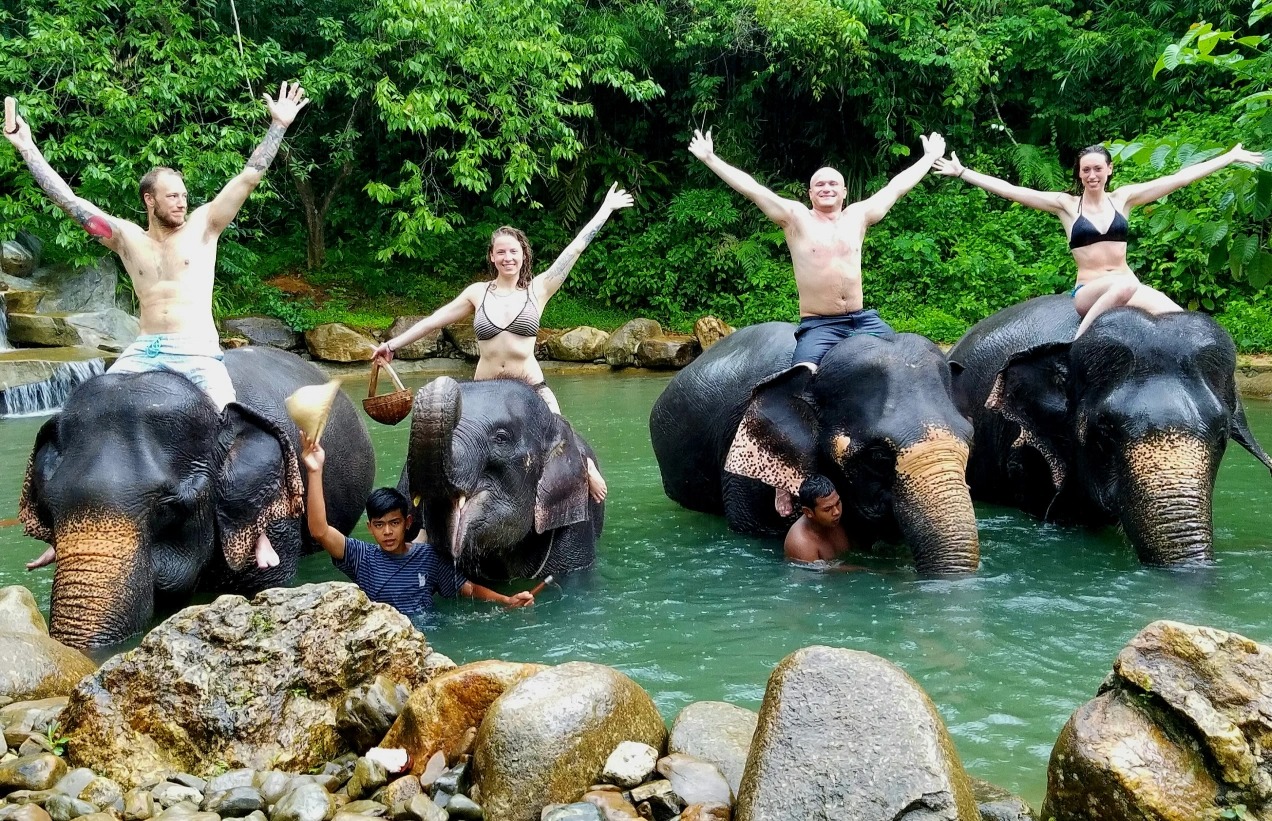 Final Words
The goal of each and every one of the Phuket elephant sanctuaries is to bring people as near to nature as possible.
People may get past their fear of these giant creatures, which are extraordinarily peaceful and compassionate in their ways, by seeing elephants live their natural lives.
Elephants are thought to be among the most intelligent creatures, yet tragically, unfriendly humans frequently mistreat them.
The rescued and retired elephants can find safety in these elephant sanctuaries in Phuket. A visit to an elephant sanctuary will not only be eye-opening, but it will also be educational and provide you with the chance to learn interesting facts about them.
Besides elephant sanctuaries, there is a plethora of different sightseeing and recreation options in Phuket that you must definitely check out!
Editor - Thailand Nomads
Cindy quit her 9 to 5 job to pursue her passion for exploring mesmerizing locations in Thailand. She has been living here for the past 5 years now and through Thailand Nomads, she shares her experiences and insights about the must-visit places in Thailand.
Email: cindy@thailandnomads.com