The famous Emerald Pool of Krabi is a natural freshwater pond nestled in the Khao Phra Bang Khram Nature Reserve.
It is one of the most popular recreational spots in the Krabi area. It gets its name from the color of the water, which is a bright turquoise green.
Discover the natural wonder of Emerald Pool in Krabi, a stunning turquoise hot spring nestled amidst lush rainforest, offering a rejuvenating experience in the heart of Thailand's unspoiled landscape.
The locals also refer to it as Sa Morakot.
The pool gets fresh water supply throughout the year through the streams coming down from the hills.
The unique location of the pool amidst a lush green, untamed forest makes it even more mystical. The rainforest has a very unique and relaxing vibe that is certain to lift your mood.
The pool is about 2 meters deep, perfect for a relaxing bath.
However, be careful of the slippery limestone rocks, or you might fall. This is one thing that people have criticized the most about the Emerald Pool.
How to Reach the Emerald Pool
The Emerald pool is about 60 kilometers from Krabi. You can easily reach here on a taxi which will cost you around 1800 Baht for a round trip.
The drive takes about an hour. As you reach the Khao Phra Bang Khram Nature Reserve, walk straight from the entrance.
The path leading to the Emerald pool inside the reserve is well signed. It is at a distance of about 1.4 km from the jungle's entrance.
On your way, you can spot crystal-clear streams, tiny yellow ponds and a vast variety of tropical plants and trees.
After about a kilometre, you will reach the Sa Kaew or the Crystal Pool. It is another very famous attraction in this area. From the crystal pool, you have to walk straight to the Emerald Pool.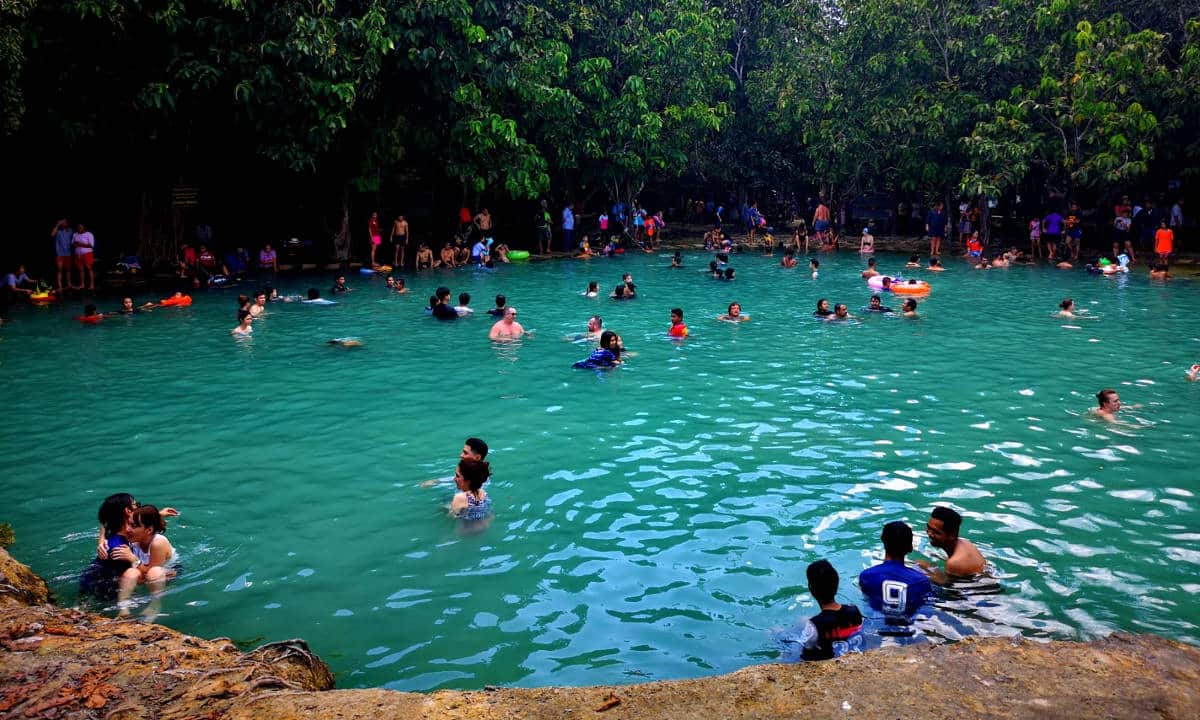 Opening Time and Entry Fees
The Pool is open for visitors from 8:00 am to 05:00 pm.The entrance fee for accessing the pool is 200 baht for an adult and 100 baht for a child.
You can visit here all year round but can avoid it during the monsoons.
Best Time to Visit Emerald Pool
Owing to its popularity, the Emerald pool remains crowded most of the time.
Therefore, if you want to soak in the natural beauty of the place and want the pool all by yourself, try going there as early in the morning as possible.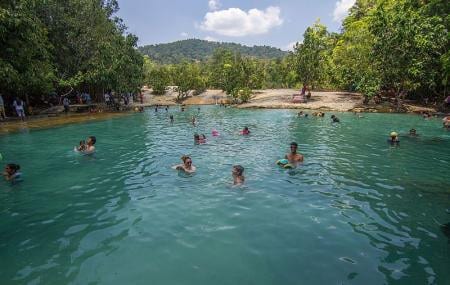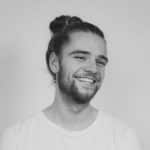 Stuck in a Fintech job, Rouby realized the world of corporate finance wasn't his cup of tea so jetted off to see the world up close. At present, the passionate traveler has covered over 43 countries and has visited Thailand alone 4 times.