It is a popularly known fact that Thai dentists are world leaders in dental tourism. So why not fix your broken tooth while you improve your life on a relaxing vacation in Thailand? Here is a list of the top dental implants in Phuket you can consider for a dental implant.
11 Clinics For Dental Implants in Phuket – 2023 Guide
1. Phuket Dental Signature
Phuket Dental Signature is the largest and perhaps the best dental clinic. It is a subsidiary of Thailand's best dental clinic- Bangkok international dental center.
The clinic's central location in the main beach area of Phuket city makes it a convenient option for both locals and tourists.
All 70 doctors at Phuket Dental Signature are certified and licensed professionals. They have specialization in dental implants, dental crowns, and teeth aesthetics.
The clinic provides a comprehensive range of professional dental care. All dental treatment given here is with the help of advanced technologies and utmost care.
The clinic is recognized not just in Thailand but also overseas. It has also been accredited by the prestigious Joint Commission International (JCI).
Support services at Phuket Dental Signature encompass international patient services, including planning and logistical arrangements, travel advice, and hotel corporate rates.
Getting an appointment is very easy here. You can simply walk in and get an appointment on Tuesday, Wednesday, Friday, and Saturday.
For Monday, Thursday, and Sunday, it is recommended that you book an appointment prior to avoid long waiting hours.
Contact Number - 091 889 6199
Address - 189 Soi Rat Uthit 200 Pi 1, Pa Tong, Kathu District, Phuket 83150, Thailand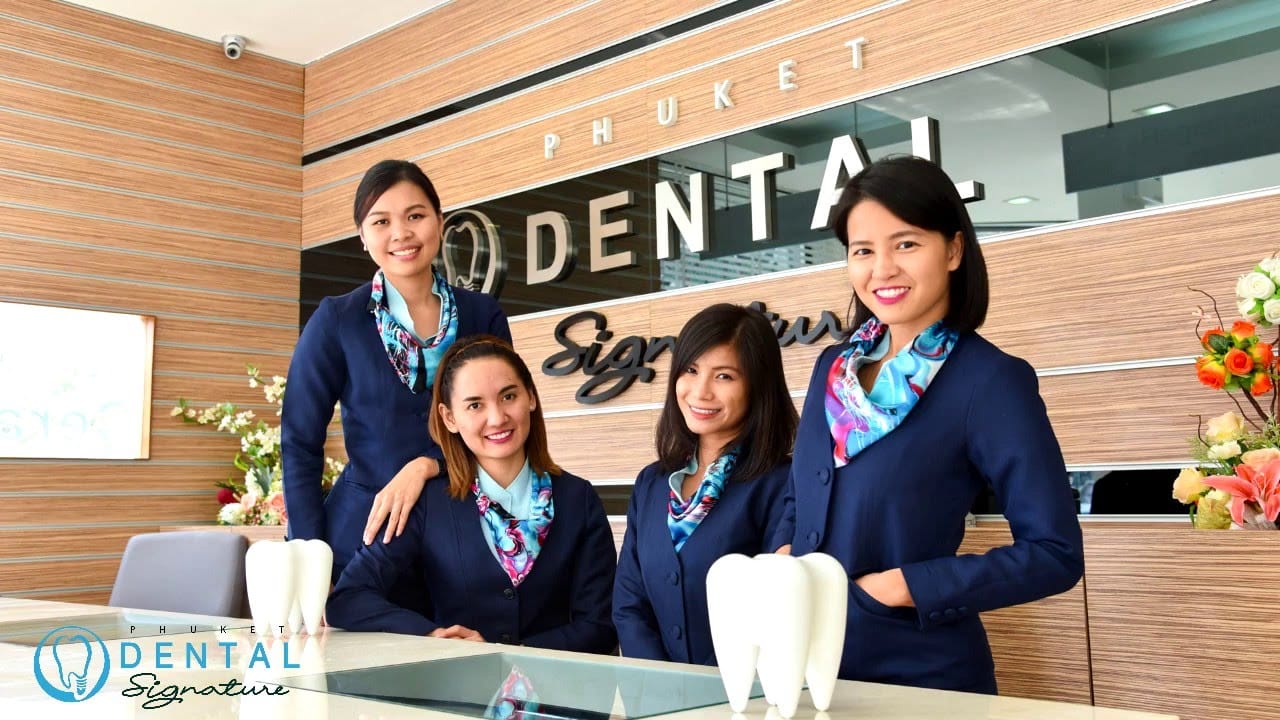 2. Sea Smile Dental Clinic
This clinic has outlets spread across 6 continents, in 20 countries and 62 cities. They use multiple advanced technologies for tooth surgeries that certified doctors operate.
The fact that distinguishes this dental clinic from its competitors is that all the treatments done here are very quick and effective.
You can avail yourself of all kinds of dental services, from general check-ups to major dental procedures such as full mouth reconstruction and All-on-4.
They have TEETH-in-24 House treatment for their patients.
The clinic is ISO-9001 certified and boasts the most technologically advanced dental lab.
The pricing is very reasonable without any hidden costs. An appointment can be made easily as per your schedule.
Also, they provide a dental tourist facility where the clinic authority will arrange your travel plans in the beautiful city of Phuket.
Contact number- +66 76 340 066
Address- 209/9-10 Rat-u-Thit 200 Pee, Patong Kathu District, Phuket 83150, Thailand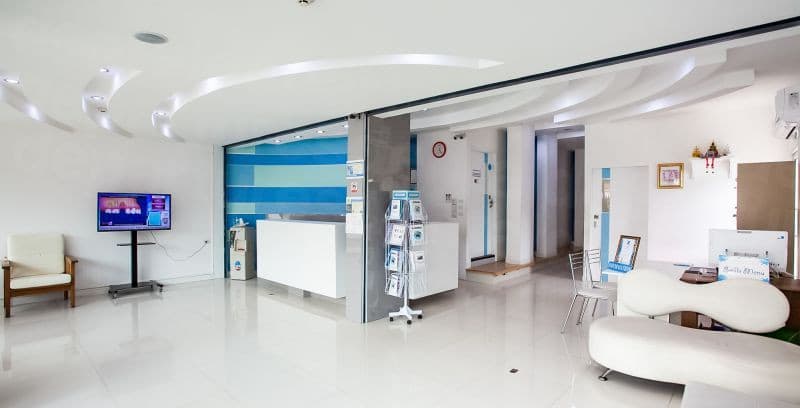 3. Pearl Dental Clinic
The clinic is situated between Pearl Hotel and Metropole Hotel on montri road, close to the famous beaches of Phuket. This is why their client base includes patients from Europe, America, and Asia-Pacific.
The doctors and nurses are highly skilled and trained professionals who perform top-quality dental work, from regular dental checkups to specialized procedures.
The supporting staff is also super friendly and cheery.
Here you get a wide array of inexpensive, world-class dental services like laser tooth whitening, prosthodontics, veneer, dental crowns, dental implantation, orthodontics, and much more.
You can address all your dental concerns, including stained, cracked, or missing teeth, gaps, gum problems, and fillings.
The clinic uses modern and standard treatment tools and equipment to ensure safe and top-notch service to its patients.
It remains open from 9:00 am to 5:30 pm on Monday, Tuesday, Thursday, Friday, and Saturday. Sunday timings are 9:00 am to 3:00 pm, and on Wednesday, the clinic is closed.
Contact number- +66 76 220 949
Address- Montri Rd, Talat Yai, Mueang Phuket district, Phuket 83000, Thailand.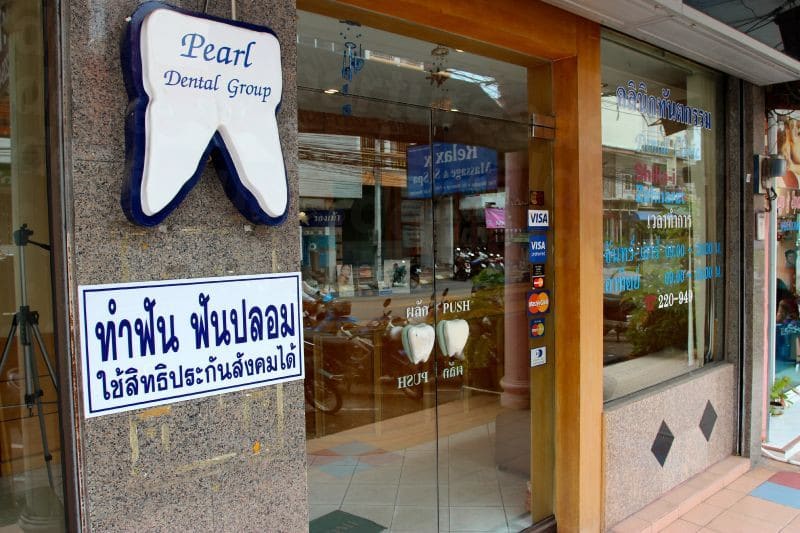 4. AB Dental Studio
This studio/clinic is one of the most affordable in Phuket city. Owing to its convenient location inside Phuket's premier international shopping center-Jungceylon, it is very popular.
They have skilled and experienced dentists who are experts in dental treatments like orthodontic treatment, dental implants, dental veneers, teeth whitening, cerec CAD/CAM, general checkups, and much more.
The clinic provides the highest quality of dental treatments, from simple filling to root canals to a comprehensive range of cosmetic dentistry.
The environment in the clinic is friendly and relaxed, it almost feels like an art studio. The treatments are done under strict protocols and high sterilization.
They have a broad base of happy and loyal customers who've been sticking to them for years.
Contact- +66 83 954 6566
Address- 61, 4-5 threpkasattri Rd, Talad Yai, Meaung, Phuket 83000, Thailand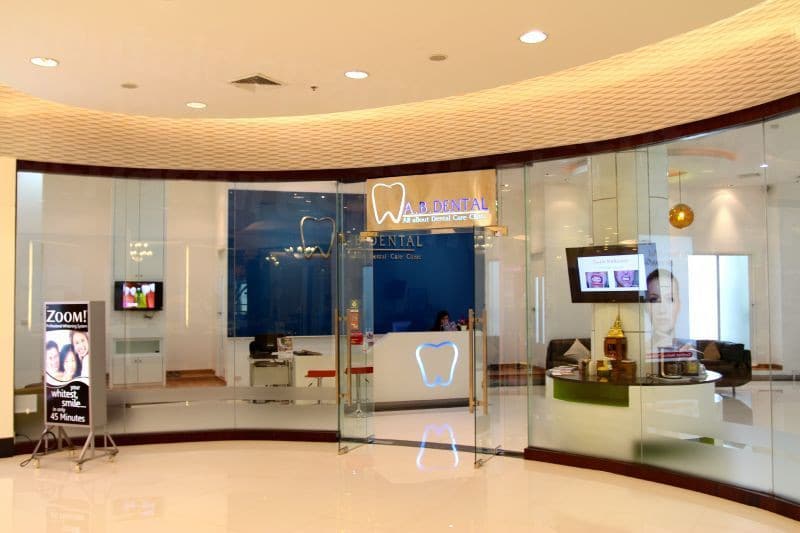 5. Patong Smile Dental Clinic
This place is one of the top service providers in Thailand. They are famous for their services all over Thailand and have patients bade overseas also.
This is one of the few clinics in Phuket that have an in-built ISO-certified dental laboratory. The nurse and other staffs are also well-trained patient handlers and are friendly and polite.
This makes the treatment process easy and quick as the prosthesis and dentures are made without any further procedures.
Their surgeon team includes prosthodontists, dental implant specialists, periodontists, oral surgeons, and endodontists.
The clinic is mostly crowded, but if you make a prior appointment, you wouldn't have to wait much for your turn.
Contact- +66 76 345 600
Address- 209/9 Rat-u-thit Pee, Patong, Kathu District, Phuket 83150, Thailand.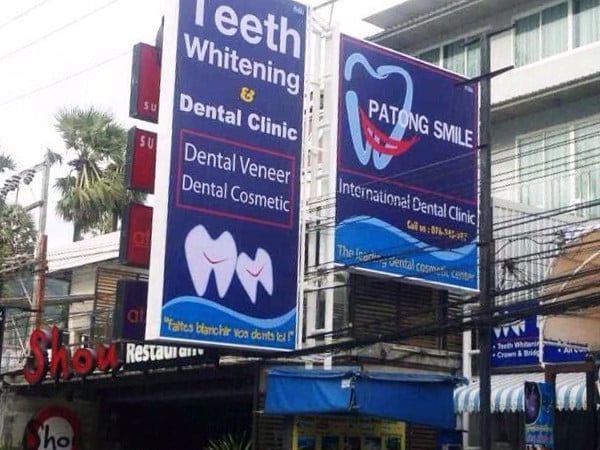 6. Dent Central Clinic
This clinic was opened in 2013 and quickly touched the milestone of success. It offers a wide variety of high-quality general and specialist dental services in airy and hygienic premises.
They have a special team of doctors, including prosthodontists (crowns and bridges), oral surgeons, and endodontists (root canals). All these professionals have undertaken specialist training in their respective fields.
There are two assistant professors on the staff, one trained in the United States and the other in Germany.
Both basic and complicated treatments are dealt with here with the same level of professionalism.
Basic facilities include fillings, teeth cleaning, deep cleaning, scaling, and root planting, whereas specialty treatments include laser whitening, dental crowns, bridges, and dentures.
For quick and convenient services, you can book an appointment online. The clinic stays open seven days a week from 10:30 am to 8:00 pm.
Contact- +66 88 762 2137
Address- 75-74 Moo 5, vichitsongkram Rd, tambon talat yai, amphoe muang, Phuket 83000, Thailand.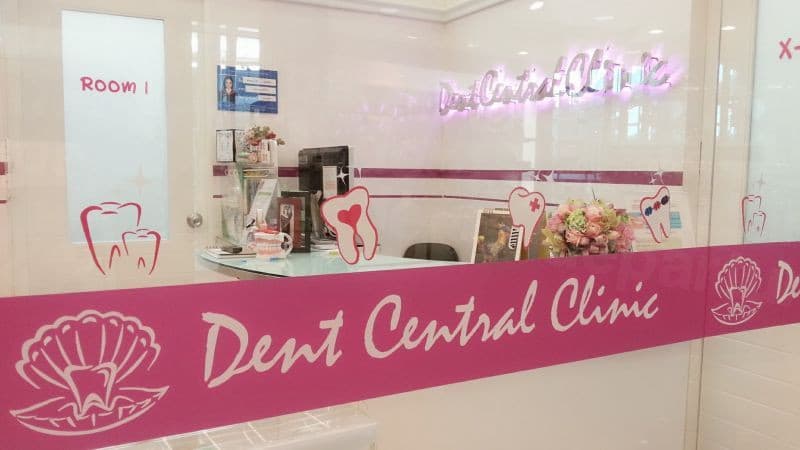 7. DDS Dental Clinic
Their clinic is located in the clock tower traffic circle, the Public Lan Nawamin Exercise Area, the center of Phuket town.
This is one of the older clinics in town that was established in 1987. The team of doctors here is highly experienced and ardent at what they do.
The clinic provides an array of dental treatments at an affordable price so that everyone can benefit from it.
Besides specialty treatments, you can also get various cosmetic dental procedures done here, including veneers and crowns, to boost confidence.
Despite being one of the oldest dental clinics in Phuket, the clinic is well equipped with all modern tools, including Global Surgical's microscopes. This device offers superior levels of magnification and illumination needed for intricate restorative dentistry
The dentists at DDS are very warm and friendly. They love engaging with their patients to understand their expectations better, which to them is imperative to delivering excellent services.
Make sure to get an appointment beforehand for convenient services at the clinic.
Contact- +66(0)76212766
Address- 109/12 Phuket Rd., Taladyai, Rakfun 2 3-5 Chanajaroen Rd., Muang, Phuket, Phuket Province, 83000.
8. Phuket Dental Plus Clinic
It is a modern and well-equipped dental clinic located in the center of Patong. The clinic has a team of highly-skilled dentists with experience across multiple areas of dentistry work.
All the dentists here are duly certified as per the standard of The Dental Council of Thailand. They ensure all your oral health and aesthetic dentistry needs are being well taken care of.
Specialty treatments offered here include aesthetic dentistry, children's dentistry, endodontics, periodontics, oral & maxillofacial surgery, orthodontics, and prosthodontics.
All the equipment used for dental procedures is from renowned brands such as Straumann, Nobel Biocare, eMax, and Empress.
There is no compromise on the quality of tools whatsoever. Surprisingly, the service charges at the clinic are way less than they should be, keeping the excellent services in mind.
The entire system is kept sterile and hygienic in accordance with the highest dental standards.
Address: 206/11 Rathutit 200 Pee Road, Patong Beach, Kathu, Phuket 83150, Thailand, Phuket, Phuket Province, 83150, TH
Phone: +66 91 039 6911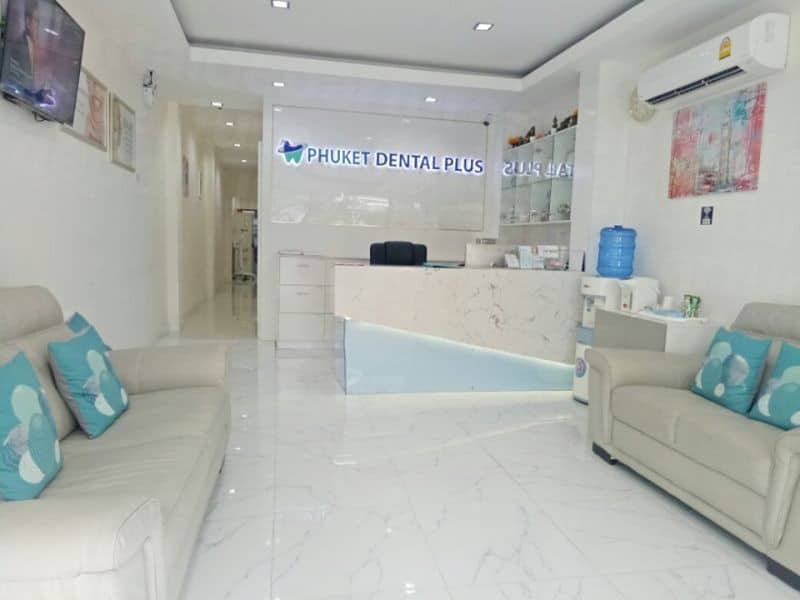 9. Phuket Dental Studio
It is a dental specialists center providing multi-disciplinary dental solutions to Thaai locals for years. At Phuket Dental Studio, you get high-quality dental care that is provided using state-of-the-art equipment.
The staff at Phuket Dental Studio has expertise in a full range of dental procedures, including general cosmetics and advanced-restorative dentistry.
You can get veneers, crowns, and bridges, full mouth reconstructions, and partial and full dentures here.
Each appointment with the dentists at Phuket Dental Studio begins with a thorough examination of your teeth, gums, bone, jaw, joints, and soft tissue.
The intention is to develop a personalized oral healthcare plan that best suits the patient.
Address: 19/25 Moo 6 Vichitsongkhram Road, Kathu, Kathu District, Phuket,, Phuket 83120, Thailand
Phone: +66 81 787 8038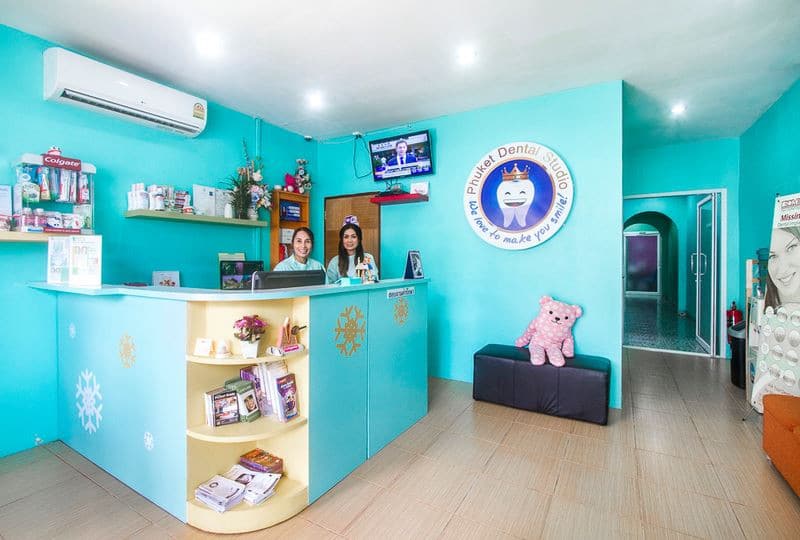 10. Phuket Internaional Dental Center
Phuket International Dental Center is one of the oldest and most reliable dental facilities in the city. It has been offering all dental specialties under one roof since 1985.
The center combines the latest innovations in dental technology with a highly educated, professional team of dentists to offer the most innovative and creative treatments available.
The highly skilled team of 15 dentists is headed by Dr. Panachai Kankorkul, a senior dental specialist.
The services provided here include cosmetic, general, and orthodontic dentistry.
Address: 44 Chalermprakiat Rama 9 Rd, Phuket 83000 Thailand
Phone: +66 76 361 888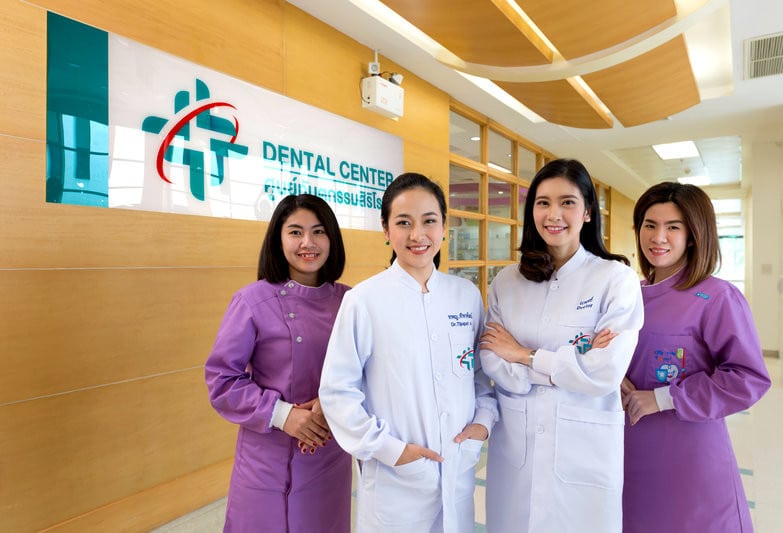 11. The Dentist Studio
The Dentist Studio Phuket is one of the most renowned dental facilities in Phuket. It offers dental solutions such as preventive, restorative, and cosmetic dentistry.
General and preventive dentistry encompass gum care, pediatric care, sealants, dental emergency, fillings, extraction, wisdom tooth removal, and root canal treatment.
Cosmetic dentistry includes services such as teeth whitening and veneers, and restorative dentistry covers crowns, bonding, bridges, dentures, and implants
Address: 75/22 Thanon Chao Fah Tawan Ok. Moo:2 Vichit District, Amphoe Mueang Phuket Phuket 83000 Thailand, Amphor mueang phuket, Phuket 83000, Thailand
Phone: +66 93 686 8418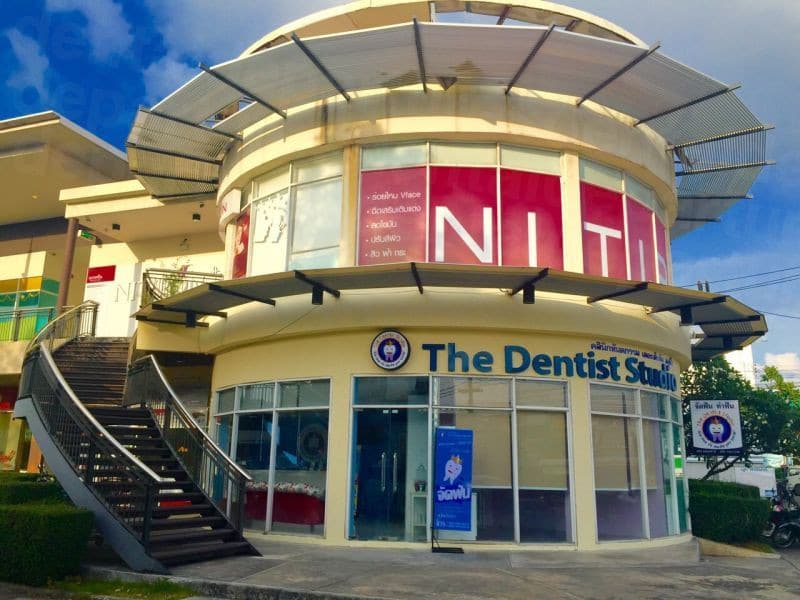 Final Words
These are a few of the best dental implant clinics in Phuket. They are rated at the top online, and customer reviews are quite good.
While you are here, don't forget to soak in the beauty of Phuket. You can visit the exotic beaches or take a halt at one of these gorgeous waterfalls; go shopping at the night market, or explore the grand duty-free mall.
The options are endless. You can just to plan your itinerary well so that you are able to cover most part of this absolutely stunning island.