Sometimes you don't need self-help books or inspirational quotes, but Coffee!
Thankfully the city of Pai is home to some really good coffee shops that you can check out on your vacation here.
Savor the vibrant café culture of Pai with our list of must-visit coffee shops in Pai, where aromatic brews and cozy atmospheres combine for the perfect relaxation getaway.
5 Must-Visit Coffee Shops in Pai – 2023 Update
1. The Pedlar, Pai
The Pedlar is one of the most popular cafes in Pai that has been in this business for years.
It specializes in different teas, specialty coffee, and classic brunch options, including freshly baked cakes.
Their iced-coffee blend is 100% Thai, sourced from Chiang Mai, Chiang Rai & Lampang coffee farms.
The cafe uses 80% locally sourced Thai beans, providing a rich & robust backbone, with 20% Ethiopian beans added for a brighter, fruitier flavor.
The head barista has worked in cafes across the world, including Australia, England, Greece& Spain.
The modern, upscale & air-conditioned environment is perfect for a soothing getaway.
Address: 38 Ketkhelarng Road Pai, Pai District, Mae Hong Son 58130, Thailand
Phone: +66822426569
Instagram: https://www.instagram.com/thepedlarpai/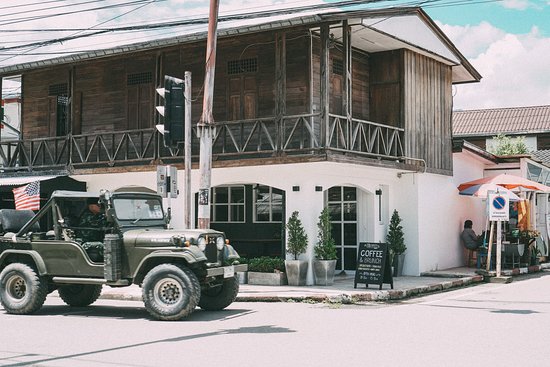 2. Cafecito
It provides the best Coffee Pai nestled in the sleepier side of Pai. It serves excellent coffee alongside authentic Mexican dishes such as "Chilaquiles," "Al Pastor Tacos," etc.
It is located across from Khao Tha and right next to the Fruit Factory. The cafe roasts its own coffee and bakes fresh cakes.
The owner is a friendly guy who even helps the Thai locals and Non-Mexican tourists to choose from the best dishes on the menu.
If you visit here, try their desserts, most of which are freshly baked on order and are very appetizing.
Address: 258 Moo 8 Vieng Tai, Pai District, Mae Hong Son 58130, Thailand
Phone: +6653699055
Instagram: https://www.instagram.com/cafecitopai/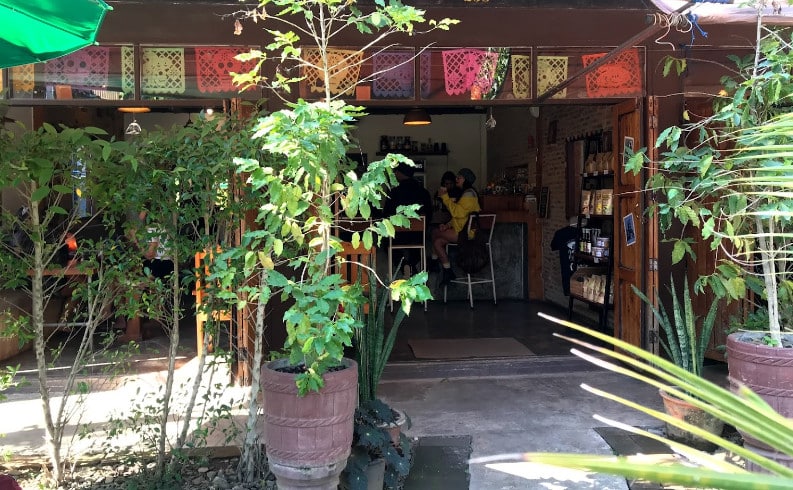 3. Khaotha
The Khaotha cafe is the best coffee shopes that serves freshly brewed light, medium, and dark coffee prepared from the La Marzocco machine.
The cafe has a very chill vibe with a great menu and very affordable prices. The staff at Khaotha are very friendly and will make you feel very welcome.
The interior of the cafe is very aesthetically done and has a very minimalist appeal.
If you love animals, especially dogs, this could be just the place for you!
Address: 414 Moo 8, Viang Tai, Pai District, Mae Hong Son 58130, Thailand
Phone: +66939935614
Instagram: https://www.instagram.com/cafecitopai/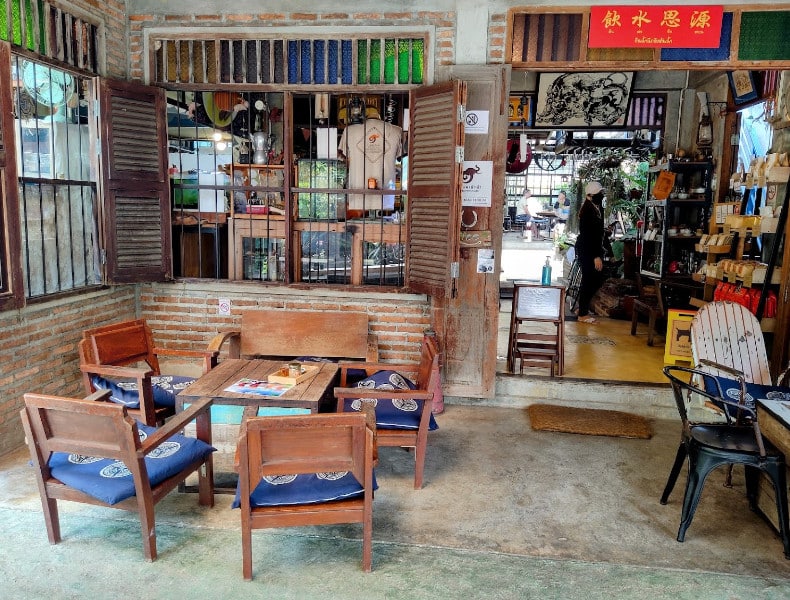 4. Analog Cafe
The best pour-over coffee place in Pai, hands-down! It is a small coffee cart parked at the far end of Walking Street.
Here you can enjoy one of the finest coffee and other drinks at an unbelievably low price, starting at 55 baht.
The coffee tastes smooth and fruity. The owner is also very kind and friendly.
It is an excellent place to wake up in the morning and wake up to start the day.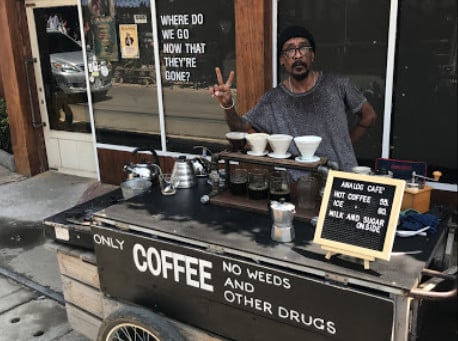 5. Espresso Bar by Prathom
It is a small & cozy espresso bar on Pai Walking Street. Here you will get excellent coffee, tea & small dessert dishes in an open-air environment.
The cafe is conveniently located on a busy road with huge windows through which you can enjoy the street view.
The interior of the cafe has an antique appeal and looks very chic. The service is very quick and the staff very kind and warm.
The old jazz and raw wood decor make the cafe more unique and insta-worthy.
Address: 230 1095, Wiang Tai, Pai District, Mae Hong Son 58130, Thailand
Instagram: https://www.instagram.com/explore/locations/950062030/espresso-bar-by-prathom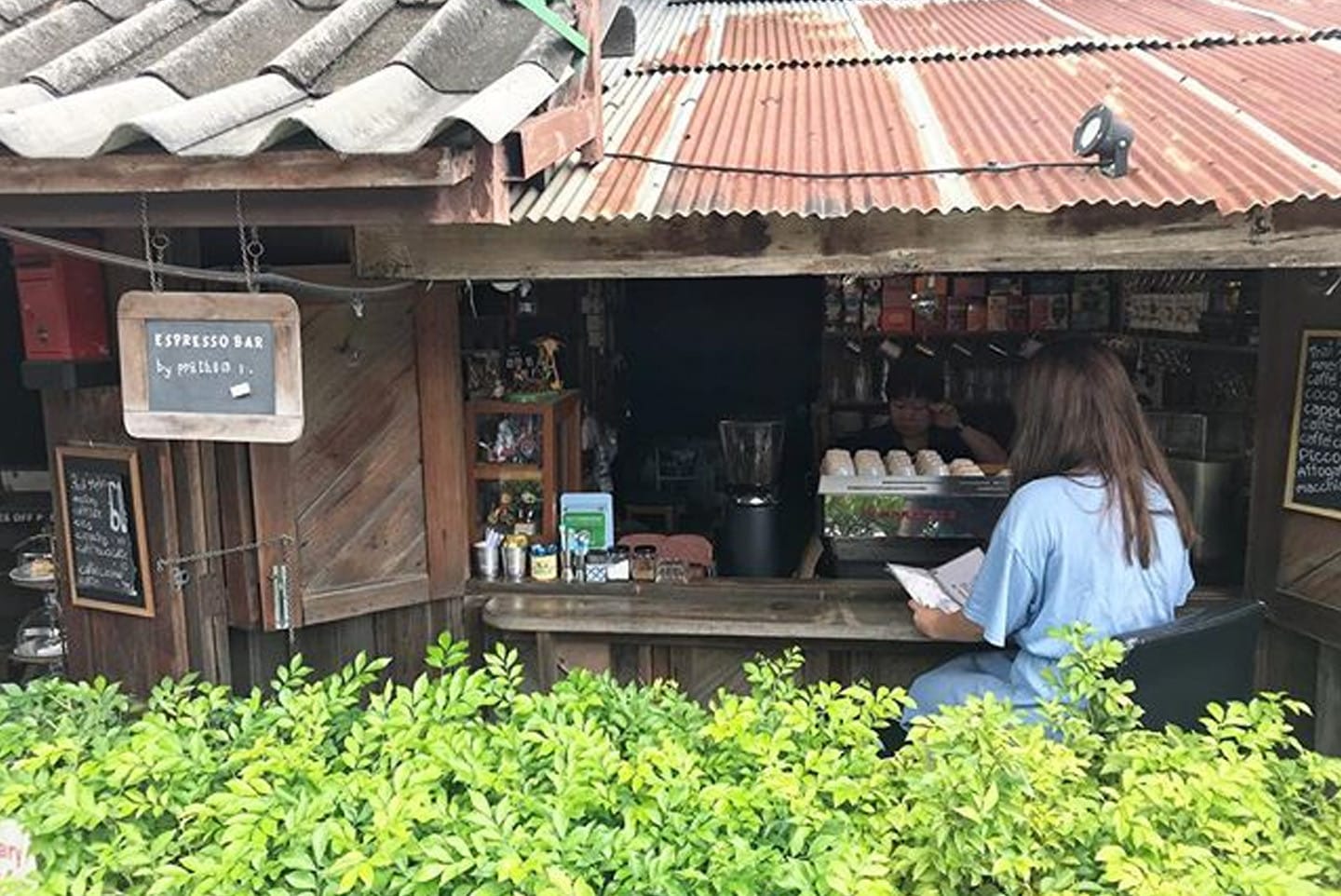 So now that you have the list with you already, what are you waiting for? Go explore these amazing coffee shops in Pai for a relaxing yet amusing experience.
Hi, I'm Justin Pearce - a passionate traveler who has spent over 6 years of his life exploring lesser-known yet mesmerizing locations in South-East Asia. I am an avid biker who likes covering long distances on a bike. Through Thailand Nomads I want to share my tips and tricks for exploring some of the most popular tourist destinations in Thailands.