Drawing comparisons between Chiang Mai and Chiang Rai is likely comparing flip-flops to shoes. The choice is subjective to an individual's needs and expectations. Chiang Mai or Chiang Rai? Delve into the unique allure of these two northern Thai gems, each offering a blend of cultural treasures, captivating landscapes, and distinct experiences that cater to every traveler's taste.
7 Chiang Mai vs. Chiang Rai – The Definitive Guide
1.Chiang Mai Vs. Chiang Rai Province
The Chiang Mai is the second largest city in thiland that has a modern touch since it was discovered much later while Chiang Rai- the northernmost province of Thailand still retains Thai authenticity. It is a remote province lined by rugged mountains. The Chiang Mai province has evolved to become a low-rise metropolis whereas various parts of Chiang Rai are still untouched and undisturbed by modern developments. The chiang mai is by far the best option for nightlife.Chiang Mai is bigger than Chiang Rai.
The Chiang Rai province is home to various Thailand's hill tribe groups such as the Karen, Palong, Akha, Yao/Mien, Lahu, Lisu, and Hmong. It has an impressive diversity of ethnic authenticity whereas Chiang Mai is the economic and cultural hub of Northern Thailand.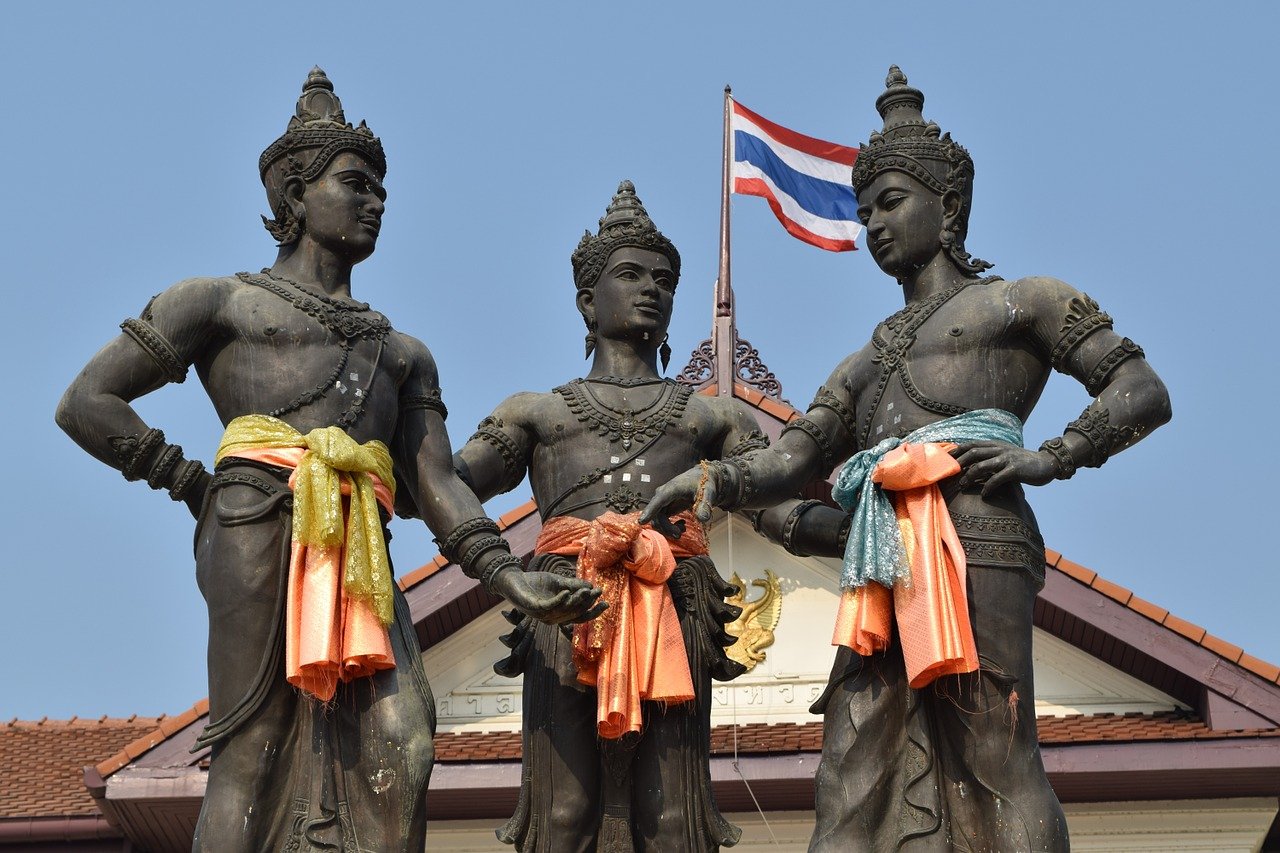 2. Food
Both the cities have various palatable restaurant options to choose from, however, if you want to enjoy more diversity, head to Chiang Mai. It offers more variety and advanced options both in food and the restaurant style. You can easily find pure-vegetarian and vegan eateries which are hard to find in Chiang Rai. Also, the average spending on food in Chiang Mai is lesser as compared to Chiang Rai.
While an average person spends $9.7 on food/day in Chiang Mai, he/she is likely to spend $11 in Chiang Rai. The price is subjective to the type and quantity of the food as well as the choice of restaurant. To save money on food you can grab lighter and cheaper street food. In addition to that, both cities offer cooking classes programs where you can learn to make authentic Thai food. A must-try food dish in either city is the Khao Soi Soup.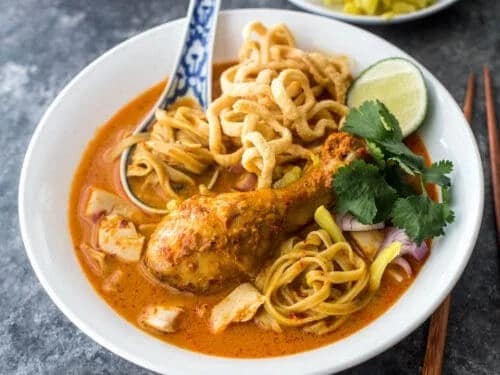 3. Accommodation
Both Chiang Mai and Chiang Rai offer high-quality accommodation for both high-end users as well as budget travelers but accommodation in Chiang Mai is slightly expensive as compared to the Chiang Rai city. Generally, the average cost for accommodation in Chiang Rai per person per day is $16, whereas in Chiang Mai it would cost $24. This is again subjective to the choice of hotel/lodge.
Chiang Rai mostly has hotels and hostels as accommodation options whereas in Chiang Mai you can find hotels, hostels, condos as well as Airbnbs. Hence, Chiang Mai wins the show with its diverse choice of accommodations especially its expatriate lodges suited for digital nomads and adventurous travelers. However, if you are more keen on exploring the surrounding greens, you can opt for reasonable stays in Chiang Rai.
4. For Digital Nomads
Chiang Mai enjoys the image of the 'Digital Nomad' city and rightly so as it offers everything that a digital nomad would require; high-speed internet connection, cheap coffee, diverse coworking spaces, and most importantly plenty of digital nomads communities that will keep you motivated all through.
These social network groups regularly organize informational seminars, dinners, social outings, and meet-ups that offer excellent networking opportunities to the digital nomads. On the other hand, Chiang Rai is still developing and hence is not that great an option for the digital nomads.
While you can get almost all the modern-day gadgets in the city, they'll take over months to get repaired in case of any fault since they have to be sent to Bangkok. Also, the airport in Chiang Rai has only a limited number of flights operating. For most other destinations, you will have to take a layover at the Bangkok airport.
5.Nightlife
Since Chiang Rai is a small rural town, there are limited options when it comes to nightlife. Apart from the Chiang Rai Night Market and massage parlours, there are only a few rooftop restaurants that stay open until 11 pm. However, you can find some flashy clubs and pubs for a chill-out experience.
On the other hand, Chiang Mai city offers diverse options for savouring the night such as the night bazaar, riverside drinking, live music, and bars with cushion-laden floors and cheap drinks. Some popular night bars in Chiang Mai are Monkey Club, Warm up cafe and Zoe in Yellow.
6. Sightseeing and Temples
Both Chiang Mai and Chiang Rai are abundant in ancient temples but Chiang Rai steals the show here. Among the most famous are the Blue temple and the White Temple or the Wat Rong Khun. The White temple built in 1997 with a Buddha Statue is a major tourist attraction in Chiang Rai. The artwork of the temple is what makes it stand out among so many temples.
You can also plan a day tour to the Golden Triangle from Chiang Rai where Thailand, Myanmar, and Laos meet, or take a boat ride along the Mekong river or Kok river which was the bloodline of the Lanna kingdom. When in Chiang Mai, there are a variety of things you can plan.
There are options to visit the Buddhist temples, elephant sanctuaries, tea plantations, hot springs, etc that you can savor. You can also visit the famous Grand Canyon, Doi Inthanon National Park, or plan a day trip to the walled old city.
7. Local Transportation
Chiang Rai is relatively a small city so the transportation facilities are very limited. Most people either cycle or walk and for the far-off places they commute on the tuk-tuks and samlors. Both these are three-wheeled vehicles but tuk-tuks are man drawn while samlors are motorized. A person typically spends $3 on transportation in Chiang Rai on average per day.
The most common public transport in Chiang Mai is Songathew which is a small bus with two benches facing each other in the back. It is mostly used as a shared taxi. They mostly come in six colors: Red, Yellow, White, Blue, Green, and Orange. On average, a visitor spends $3.40 on transportation per day.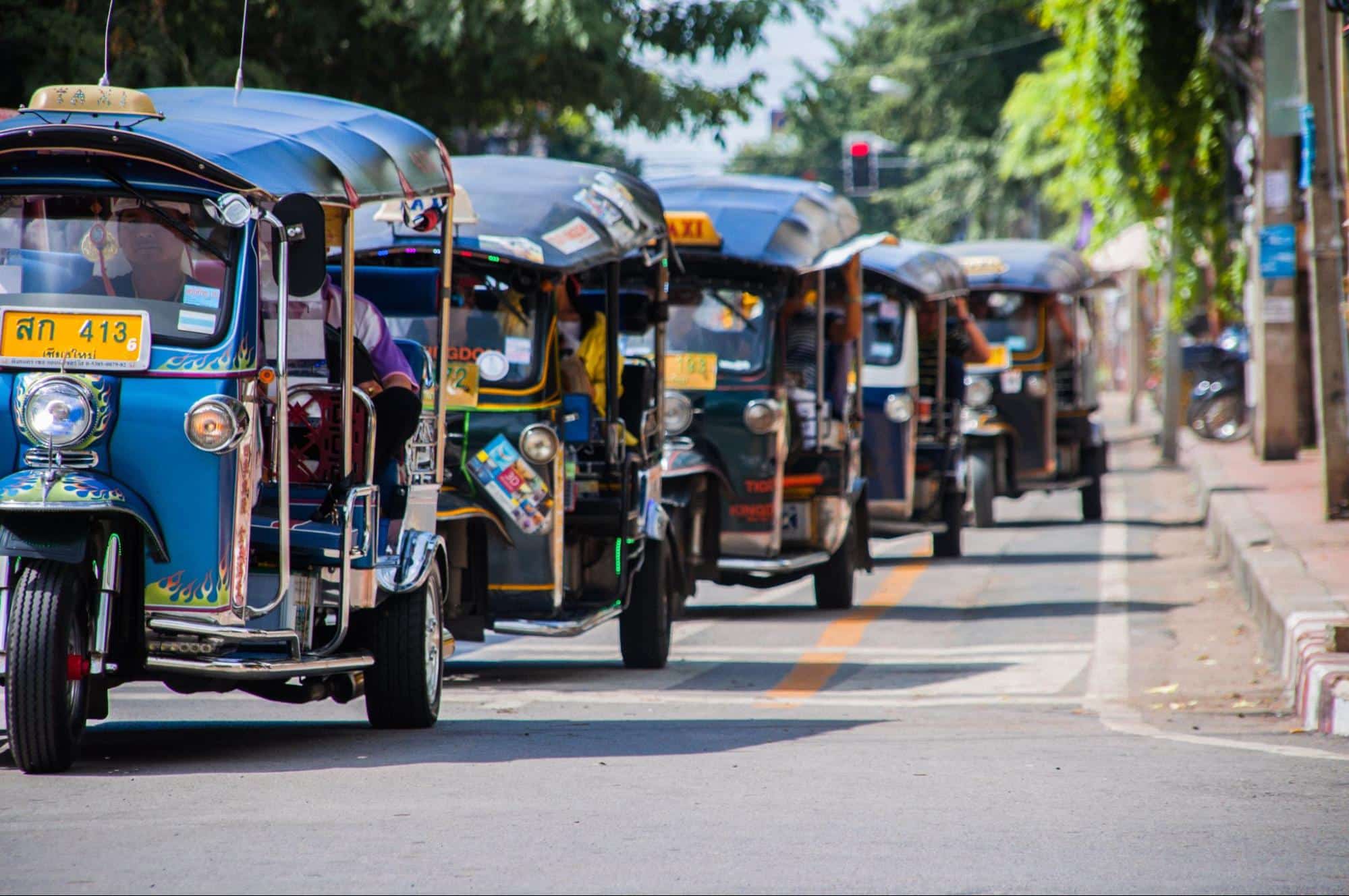 Bottom Line
To choose one among the two cities in North Thailand might be a difficult choice but based on what you expect from your experience, you can choose either. If you are someone who prioritizes luxury and easy travel, you must go to Chiang Mai.
On the other hand, if you don't mind going the extra mile for some authentic and expat experience, Chiang Rai is the place for you. The rural Chiang Rai city gives you a strong sense of community and laid-back feel that is ideal for a detoxifying vacation. However, if you plan on staying for long as a digital nomad, choose Chiang M