Chiang Mai is 63.1% less expensive than new york (without rent, between 1, 200 – and go above 10, 000 baht ($35-$292, is 21000 thb/month.this. Renting an apartment may cost around 21,000 THB/month, while a single person costs: $999 per month which is enough to live a quite good life. You can live very comfortably in chiang mai on $650 usd/month or less, making Chiang Mai a great choice for those looking to save money.
Chiang Mai city provides amenities of a modern-day city at a small town price. It offers a wide variety of services that are suitable for all income groups be it accommodation, food, or transport.
Get a comprehensive breakdown of total cost of living in Chiang Mai, covering essentials like housing, utilities, transportation, groceries, and healthcare, as well as discretionary expenses such as dining out, entertainment, and leisure activities, all set against the backdrop of this charming and affordable Northern Thai city.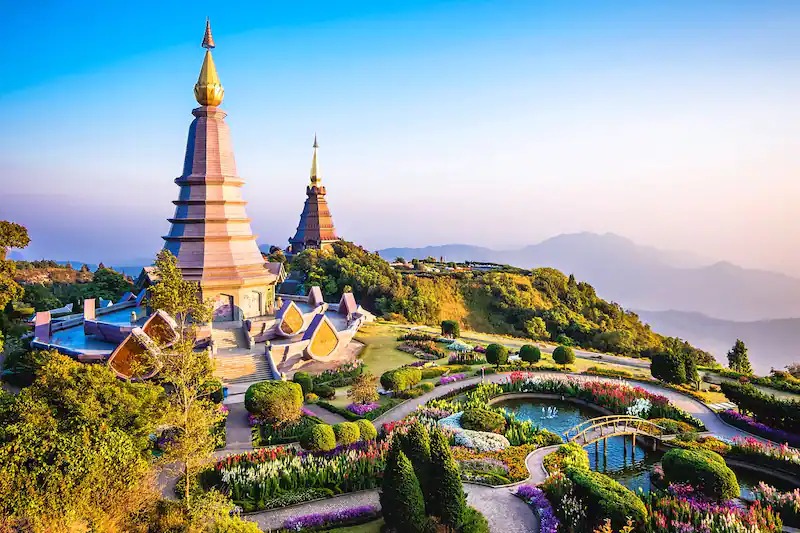 7 2023 Breakdown of Total Cost of Living in Chiang Mai
1.Cost of Food
Chiang Mai offers a large variety of food for both budget-cautious and high-end consumers. On average, a person spends 300 Thai Baht on food daily. Eating at a local cafe is comparatively a cheaper option and would cost you around 50 THB but the prices go up high at tourist spots or eateries that are popular for any theme or a signature dish.
Breakfast is usually cheaper than lunch and dinner. While a decent breakfast would cost around 50 THB, lunch and dinner prices could go up to 100 THB. If you want to save some money consider eating street Thai food since sit-down cafes are expensive and can cost around 200TH. Street food is both sumptuous as well as reasonable but be wary of the hygiene or you will fall sick.
For the delicacy of the Farang food, you will have to loosen your pockets a little more and spend around 100 THB per dish.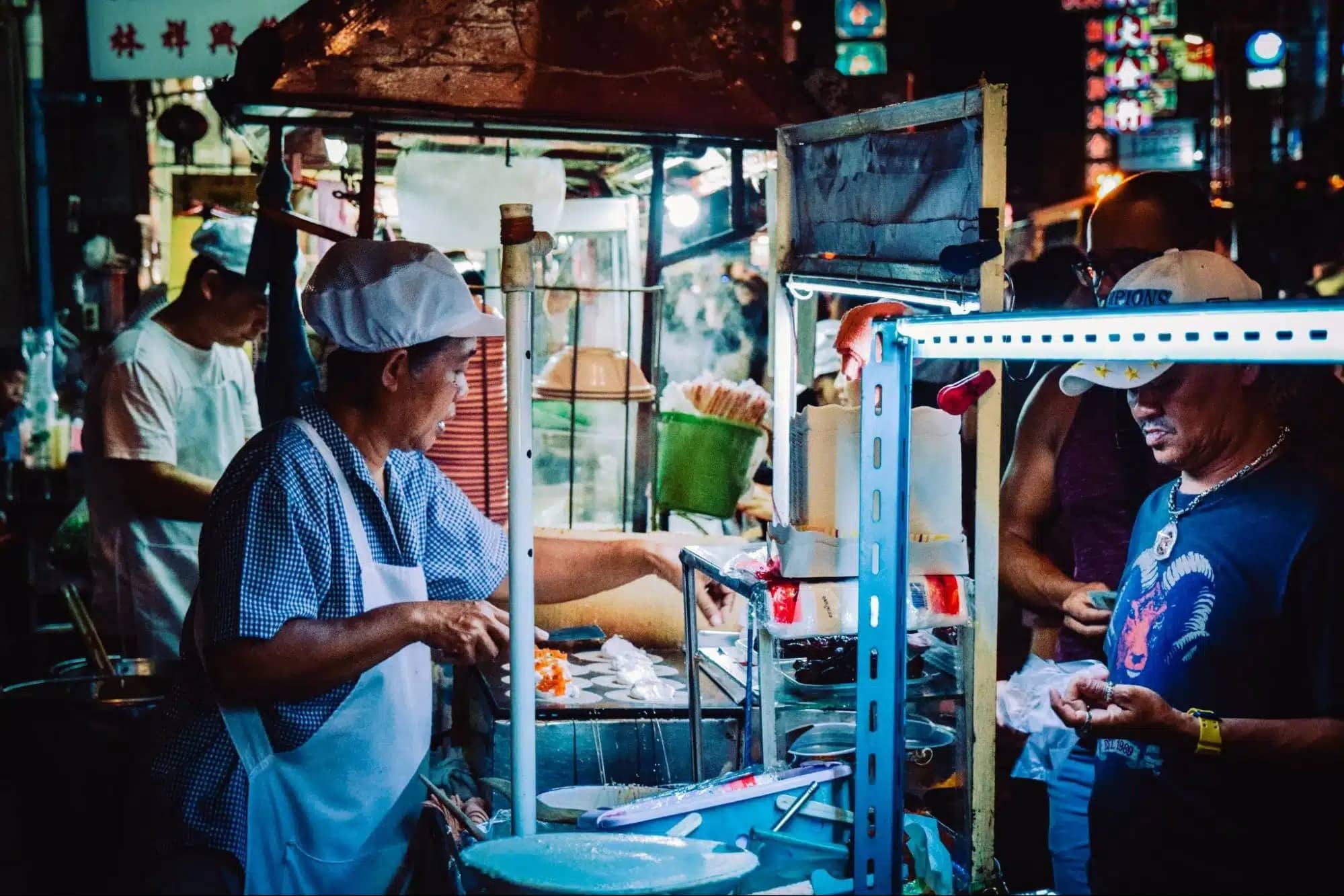 2. Accommodation Expenses
The city offers a wide variety of cheap accommodation for all types of travelers. You can easily get a basic unfurnished studio apartment at 3,500 Thai Baht- without A.C and hot water facility; Stylish one-bedroom serviced apartment with cable and furnishing at 10,000-12,000 Thai Baht; and a luxury apartment with a double bedroom at 15,000. A farang-designed apartment closer to the cities would cost 15,000 to 20,000 baht and you could easily get a fully furnished plus sub-urban house in around 25,000 baht.
If you wish to rent a 1BHK house farther from the city in a suburban area the price would be 5000 Thai Baht. Most rented houses can be found in the old city but rent is a very difficult bargain in Chiang Mai. So you have to be very articulate while negotiating to minimise your living expenses.
3. Health Care
Thailand is popularly known for its cheap and reasonable healthcare system and treatment policies for its citizens. However, there has been a rise in price in the past few years. You can easily get an experienced doctor's consultation at Suan Dok hospital for less than 200 Baht.
Visiting a private clinic can cost up to 500 baht.There is no such Public Health Insurance facility for the expats but there are cheap private insurances you can easily get. Even if you do not have any medical cover, the cost of basic treatment in a government hospital is very affordable. In case of any severe illness instead of expensive medicines, you can opt for generic medicines which are way cheaper and can be easily availed.

4. Cost of Internet
Internet facilities are not as promising as Chiang Mai but it is evolving quickly. Broadband services are now becoming common in Chiang Mai. The cheapest internet connection for 100 MB 3G/4G LTE a day costs around 10 THB.
Internet is usually included in most accomodation but you might have to pay for the bill separately. In case they don't offer, you can get the set up at the cost of 4,000 THB including the router. If you don't want to invest in broadband and are fine with using the internet on the phone, you can enjoy the monthly plan of 5 GB at 700 THB. You can also opt for a more expensive business pan at 2,000THB per month. The three main cell companies in Thailand are AIS, DTAC, and TrueMove.
5. Cost of Moving Around: Transportation
Chiang Mai is a small city that is popularly regarded as one of the most walkable cities by nomadlist. You can easily reach a lot of places on foot. For far-off places you can consider the tuk-tuks and Sonagthew. On average, a tuk tuk would cost you 30 BAHT per 5 kms. Most songathews are painted red, they usually don't follow any fixed routes and can be seen parked at key locations to pick up travelers. The average fare for 5 km is 20 BAHT.
Apart from the red songathews, the other color vehicles follow definite routes.
Green Songthaew

travel to San Sai and the town of Mae Jo

White Songthaew

go to San Kamphaeng

Yellow Songthaew

run variously to Mae Rim, Doi Saket, Chom Thong, Hang Dong and San Pa Tong

Blue Songthaew

run to Saraphi and onwards to the neighbouring province of Lamphun

Orange Songthaew

travels to Fang roughly three hours north of central Chiang Mai by way of the districts Mae Taeng and Chiang Dao.
Private taxis also run in Chiang Mai but they are not that popular. They usually ferry travellers to and from the airport.Another transport that was recently launched in Chiang Mai in 2015 is the 'Chiang Mai Bus'. It is considered as an improvement over the traditional songathews in that the bus follows definite routes. If you are a student, this could be the most convenient option for you since the fare for the students is fixed at 10-15 BAHT irrespective of the travel distance. You can also opt for rented moped that are very cheap and can ease your travelling experience if you have to visit many places. A 125 cc engine usually costs around 3,000 Thai Baht per month which is very reasonable.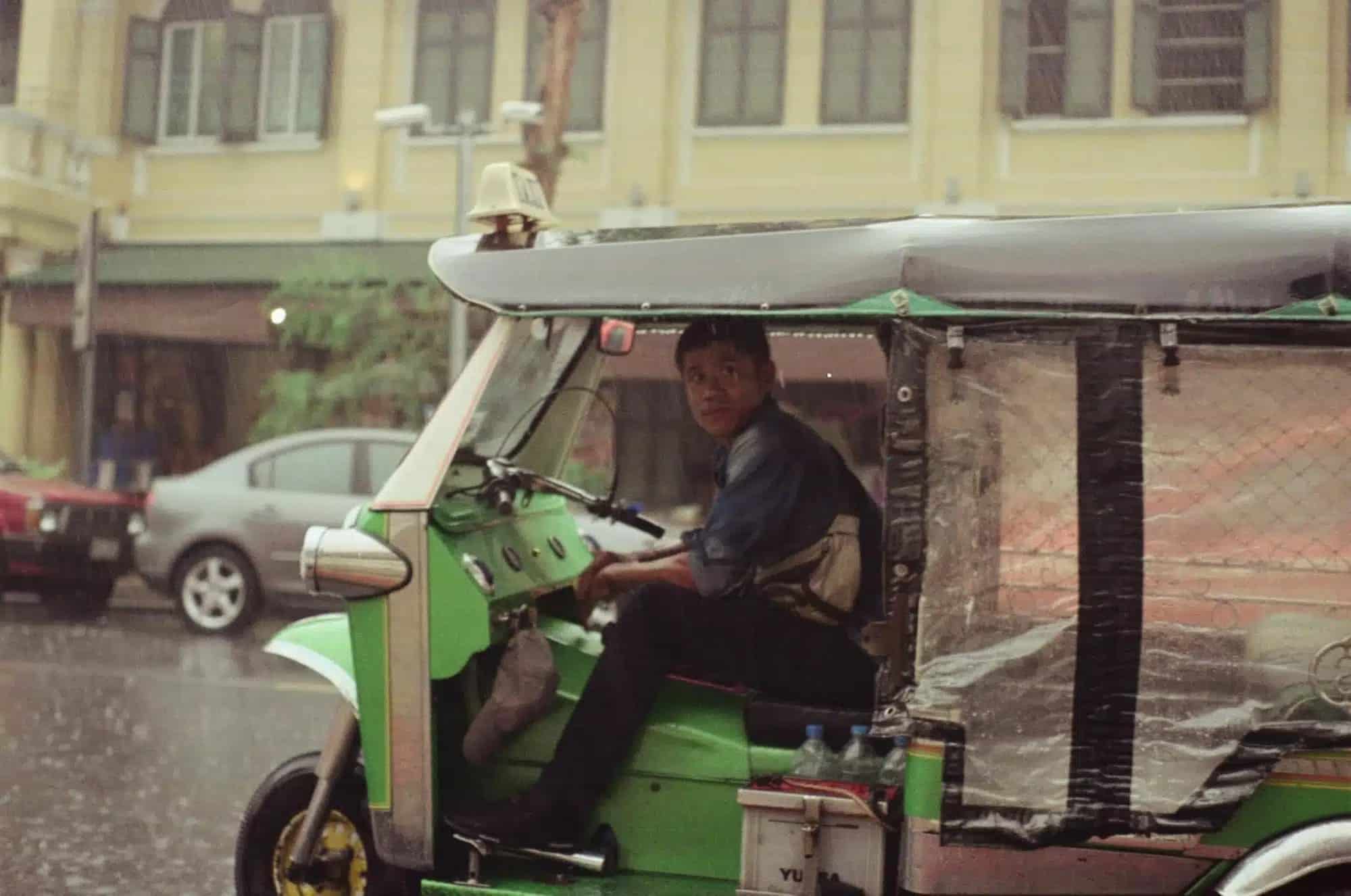 7. Climate
Due to the tropical location of Chiang Mai, the normal seasons spring, summer, fall and winter don't apply. Instead, there are three seasons: Hot, Cool and Rainy. Chiang Mai begins to warm up after New Year's and by the middle of March the hot season is in full swing. Daytime temperatures are unbearably high 104°F. The sultry weather and high temperatures make the city slow down a bit.
The climate is usually warm round the year. It is a tropical wet and dry climate, except winters where the nights get cool and windy. The temperature at night can drop below 60 f. The record low for January is 33 F. It begins to warm up after In summers- that extends from march through may- the daytime temperature can be unbearably hot.
Most expats consider monsoons- May to Oct- as the best part of the year when the rain washes down the lingering air pollution and brings down the temperature considerably. The rainfall is maximum around august after which it ceases completely. The grey clouds give way to the clear blue sky that stays until the start of February.
During spring i.e in April, the daytime temperature increases to maximum. That is also when the Thais celebrate their annual water festival Songkran.
Final Thoughts
To sum up, it is the reasonable accommodation, food and the welcoming culture of Chiang Mai city that makes it an amazing expat and digital nomad location. A digital nomads can live on a baseline of 21,000 THB a month which is very much affordable. The beautiful scenery and rich culture of the place is a plus, which is free of cost!
Founder - Thailand Nomads
Jordan started Thailand Nomads primarily for sharing his experience of exploring Thailand for several years. The objective is to help tourists especially digital nomads plan their travel itinerary when visiting Thailand.
Email: jordan@thailandnomads.com